Where to Begin Route 66? Chicago or Los Angeles?
Route 66, the historic U.S. highway that connects Chicago to Los Angeles, is one of America's most iconic highways. This blog post will explore where you should begin your Route 66 adventure- should you start in Chicago or Los Angeles?
The answer is up to you!
So today, I will comment on the pros and cons of beginning Route 66 in Chicago or Los Angeles for people from abroad. Of course, if you live in the USA, some of these tips won't be useful to you. So, Where to begin route 66?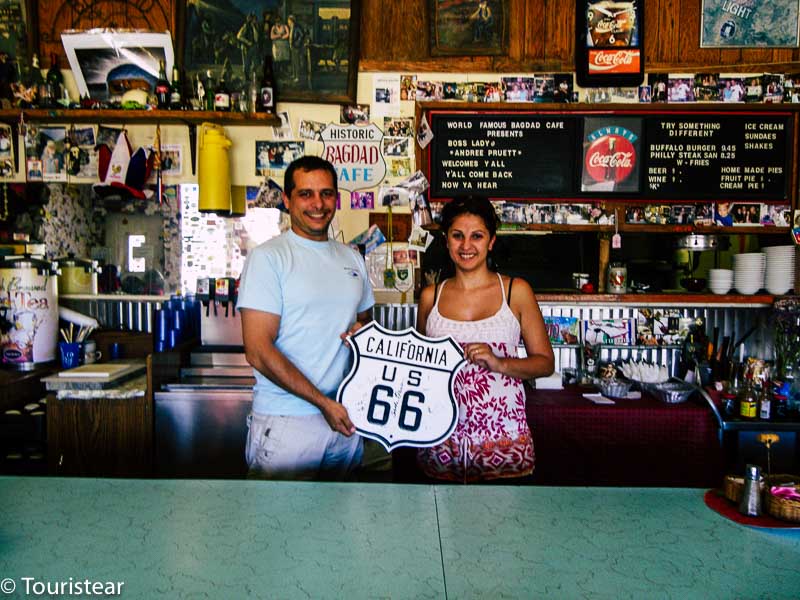 Where to begin Route 66?
Where does Route 66 begin, and where does it end?
In theory, its official road is from Chicago to Los Angeles, but you can do it from Los Angeles to Chicago if you like it 🙂
Officially it no longer exists and was no longer considered Route 66 in the mid-1980s.
It is now marked as a historic road, and parts of the route are preserved intact; others are part of the interstate highway network or have disappeared.
Where to start Route 66 in Chicago?
The start of Route 66 has moved a few times. Originally, Route 66 began on Jackson Blvd. at Michigan Ave.
In 1937, the start (and end) was moved east onto the reclaimed land for the world fair to Jackson and Lake Shore Drive.
In 1955, Jackson Blvd became one way west of Michigan Ave., and Adams St. became the westbound US-66. However, the start of US-66 remained on Jackson at Lake Shore Drive.
So, even while currently Adams Street at Michigan Avenue is marked as the starting point, Route 66 NEVER departed from here.
Where to end Route 66 in Chicago?
At the intersection of Jackson Blvd and Michigan Ave. (which is marked as the terminus).
Related: The best things to do in Chicago
Chicago, Route 66
Let's start with Chicago, where Route 66 began originally in 1926.
If you start in Chicago, traveling to Chicago from Europe has some advantages, like the trip is shorter and it's a direct flight, no scales, so you arrive in the USA in 8 hours approx.
Chicago is a fantastic city with too much to do and visit. At least you must stay here for three days to visit this amazing city.
The good thing about beginning the route from Chicago is that you arrive with all your strength.
So you can take advantage of the time you have to know the city to pick up the rental car/motorcycle and have breakfast or lunch at Lou Mitchell's Restaurant (a mandatory stop for those who drive Route 66).
Also, as long as you make the route, you gain time because of the time zones between coasts. So, some days you will have an additional hour to visit.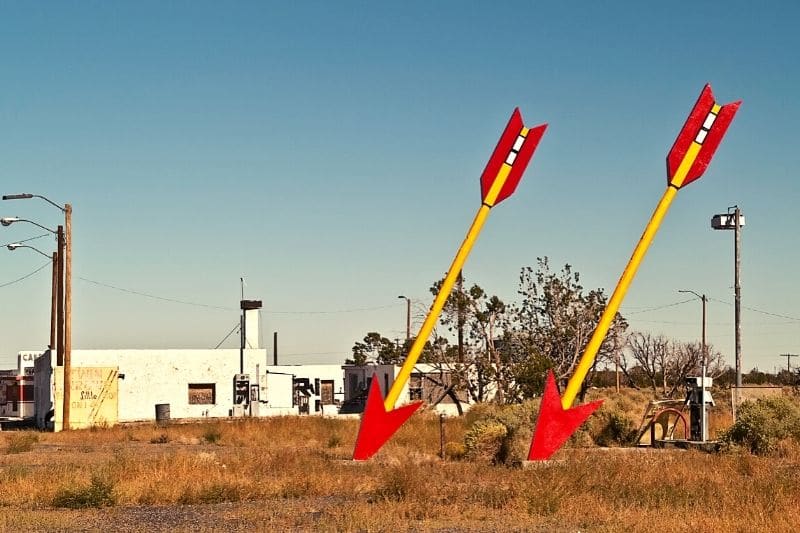 Los Angeles Route 66
The greater advantage I see by beginning Route 66 in Los Angeles if you live in Europe is that after all the miles you have done, the flight will be shorter, around 8 hours instead of 15 or more.
Now imagine after doing more than 3000 miles (I know that the route is around 2500 miles, but I also know that you will do more than 3000 :)), you arrive in Los Angeles, do some tourism, bathe in the Pacific, and how many hours of trip do you have left? The best scenario is around 15 hours.
One of the disadvantages is that you lose hours without noticing it is one hour less, and perhaps you arrive behind schedule at some site just because you forgot to discount an hour.
Besides, Chicago is a magnificent city to go shopping in. So, as you are at the end of your trip, you will know better how much money you can spend 😉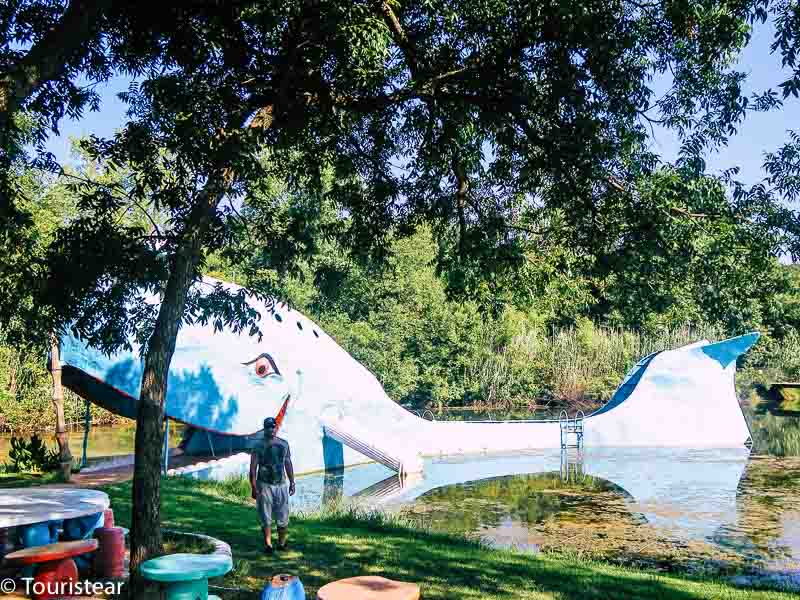 Why did We Start Route 66 from Los Angeles to Chicago?
Long story short, we had a flight to Las Vegas for a darts championship and stayed in Vegas for four days.
So, it was more logical to start in Los Angeles than take a flight to Chicago and start there.
But, first, we made a little detour to the West Coast, and then, in Los Angeles, we started Route 66 to Chicago.
Our trip doesn't finish there. We continued to Niagara Falls and ended up in New York City (It was a month-long trip).
Therefore, we begin in Los Angeles and finish in Chicago. So we spend 15 days going through this beautiful road that will allow us to see and know a good part of the U.S. And another 15 days for the rest of the trip.
If you are thinking about doing it, don't doubt to contact us if you need any info!!
Side trips on Route 66
Route 66 Itinerary day by day
Book Your Trip
Book Your Flight
Find a cheap flight by using Skyscanner.
Book Your Accommodation
You can book your hostel, hotel, or apartments on Booking.com.
Don'torget Travel Insurance.
Travel insurance will protect you against illness, injury, theft, and cancellations. It's your protection in case anything goes wrong. You never go on a trip without it.
Best companies for Tours
Check out Civitatis.com and find the best tours in English (French, Spanish and Italian)
Are you looking for the best companies to save money with?
Check out my resource page for the best companies to use when you travel! I list all the ones I use to save money when I travel – and I think I will help you too! (Is in Spanish yet)
Last Updated on 29 November, 2022 by Veronica