The Best Tours in New York City
In today's post, we are going to talk about the tours and excursions in New York that you have to do on your first visit to the capital of the world 😉
New York is a city you have to visit at least once in your life. It is a cosmopolitan city and constantly evolving. The idea is to go for at least five days to get to know the city with good planning and 2 or 3 days to make close visits such as Washington or Niagara Falls.
Disclosure: Some of the links on this post are affiliate links, meaning that I may earn a small commission if you click through and make a purchase at no additional cost.
Where to Hire Tours & Excursions in New York
One of the first doubts that arise when planning your trip is where to hire excursions and tours in New York City. The answer is easy; I'll tell you right now.
Civitatis: The first company you have to consult for your guided tours in NYC (or anywhere in the world) is Civitatis. It is a company with visits, tours, excursions, and transfers all over the world. They have thousands of tours with English, Spanish, Italian, and French-speaking guides who will make your trip unforgettable. Cancellation is free up to 48 hours before activity in most cases.
Tiqets: This company is constantly growing, and it is good to look to find different things to Civitatis.
GetYourGuide: It is the largest. With an overwhelming amount of tours and excursions with expert guides. If you do not find it here, likely, it does not exist 😉 when you book with them, check that the guides are in the language of your preference.
Tourist Card New York: The New York Pass is a great card. It gives you access to many attractions, and you can avoid queues and save money.
The Best Excursions and Tours in New York
In New York, you can make hundreds of visits on your own and on guided tours. So here I tell you, what are the essential excursions for your first trip to the Big Apple.
New York Contrasts Tours
The contrasts tour of New York is a must to do on your trip to New York.
It does not matter how many days you travel to the Big Apple. This tour has to be among your priorities.
The excursion of contrasts from New York is a wonderful excursion where you know the "other" neighborhoods of the city, neighborhoods that maybe you will not visit if you do not go with a guide.
Besides, this tour allows you to visit them on the same day. And with the guide, you learn a lot of exciting things.
Also, if they are friendly like ours, you have a free photographer for a day 😉
It is an essential visit, and its price is around € 45
NYC Helicopter Tour
The helicopter ride to New York is the most desirable excursion in the city. You can enjoy the best views of the most emblematic places in Manhattan from the height. It will be an unforgettable memory!
The excursion is less expensive than you can imagine, although it is not cheap and short. The price is around € 150, and you have the option to do it at night.
You can hire a 15 or 20 minutes Tour and live an unforgettable experience.
Night Tour by New York
New York is a city that you have to know as much day and night. With the night tour, you will visit some of the most characteristic places in the city, and you will enjoy its lights and lighting and nightlife.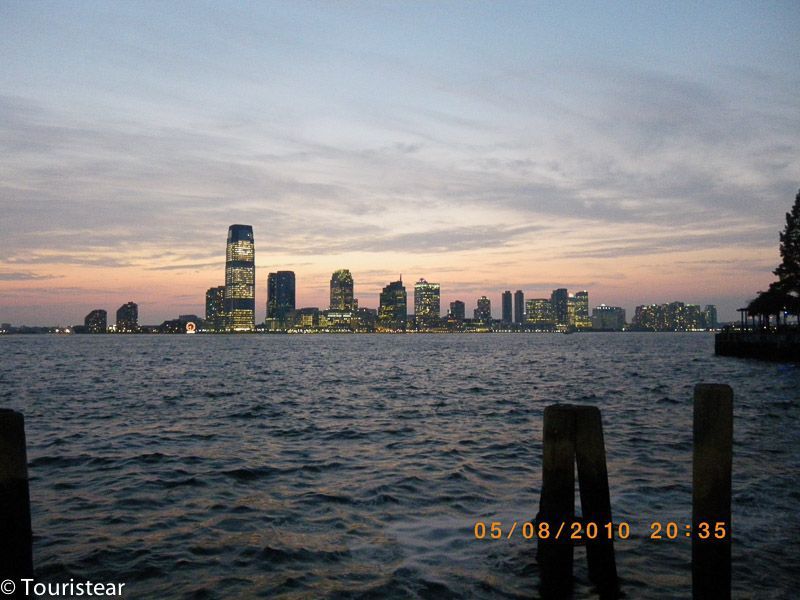 They pick you up at your hotel or the designated points on a bus. The tour runs Manhattan to Battery Park south of the city.
You cross the river at the ferry to Staten Island to enjoy one of the best views of the NYC Skyline, so prepare your photo camera and a mini tripod, so you do not get moved.
The visit continues through the Brooklyn Bridge, Times Square, and Broadway and ends at the Empire State Building.
You can hire the excursion, which is well priced and lasts about 3.5 hours.
Photo Shoot with a Professional Photographer
Take the best photos of NYC with a professional photographer.
This tour is really cool. You can hire different tours with a professional photographer. He/She will take you to the most emblematic places to take the best photos to upload to your Instagram and share with your friends and family.
You will have some fantastic photos to remember the wonderful experience on your trip to New York.
Watch Musicals in New York
One of the essential visits you have to do on a New York City trip is to go to a Broadway musical. For us, it is essential, and one of the most exciting musicals is that of Lion King, and it was the one we went to see.
In this post, I will tell you to step by step what you have to do to choose the one you like the most.
Or, if you have it clear, you can buy tickets to see The Lion King in New York here.
Visit Harlem & a Gospel Mass
This is definitely a visit that needs to be done. When we visited Harlem with the Tour of Contrasts, but the Gospel Mass, we did it on our own.
We looked for the schedule of the Masses online, and there we went.
After the Mass, we had breakfast at Sylvia's, a famous Harlem restaurant for its enormous breakfasts, including a fried chicken room, waffles, and coffee. It's huge, but it's delicious! I'm sure you'll love it too!
The guided tour takes you through the most exciting sites of Harlem and the Gospel Mass. There is also the option of making a contrast tour with Gospel Mass.
New York Rooftop Bars Tour
New York has numerous bars and restaurants with panoramic terraces. Take some drinks in some of the most famous with this night tour around the city.
The tour starts at 7:00 pm, and you do it by bus or minibus, and visit three fashion bars with panoramic terraces. You will take the typical cocktail of the bar included in the tour price in each one.
To consider
The Tour is for over 21 years.
Although this is an informal tour, some of the venues may require a dress code.

For men: Trainers are not allowed, nor shorts – we recommend jeans, a shirt, and dark shoes.
For women: Neither trainers nor sandals are allowed – we recommend a dress, skirt, or shoes.

Some places do not admit people in slippers or flip-flops.
As they take you to your hotel, nothing happens by carrying some heels. 😉
In this link, you can hire this tour for your trip.
NYC Sunset Cruise w/ Dinner
This type of excursion I love it! It was nothing expensive, and it cost about € 35 per person. Ideal to surprise your partner with a romantic cruise at sunset through the city of New York.
The cruise takes about 120 minutes, and you can enjoy the golden light on the New York Skyline.
In this boat ride, you will travel the medium and under Manhattan while the lights of "the city that never sleeps" emerge, making this cruise a fascinating and unforgettable experience.
Tour for High and Lower Manhattan
The Tour of High and Lower Manhattan is the best way to enter the history and atmosphere of New York and begin to take the city's pulse.
You can do this visit on your own or with a guided tour. The advantage of going with a guide is that you are explaining what you are seeing, and if you have any questions, you have someone to ask you; if not, we will always have google.
The tour is done with a guide, and transportation includes a bus.
Link to hire the excursion (cancellation is free up to 48 hours before the activity)
Statue of Liberty
The visit to the Statue of Liberty is mandatory if it is your first time in New York. However, I recommend buying the online entry ($ 18) or the New York Pass (which includes the Statue of Liberty entrance) to make only one queue.
Another option is to hire a tour that includes a visit to the Statue of Liberty and Ellis Island with a guide. The visit lasts 4 hours.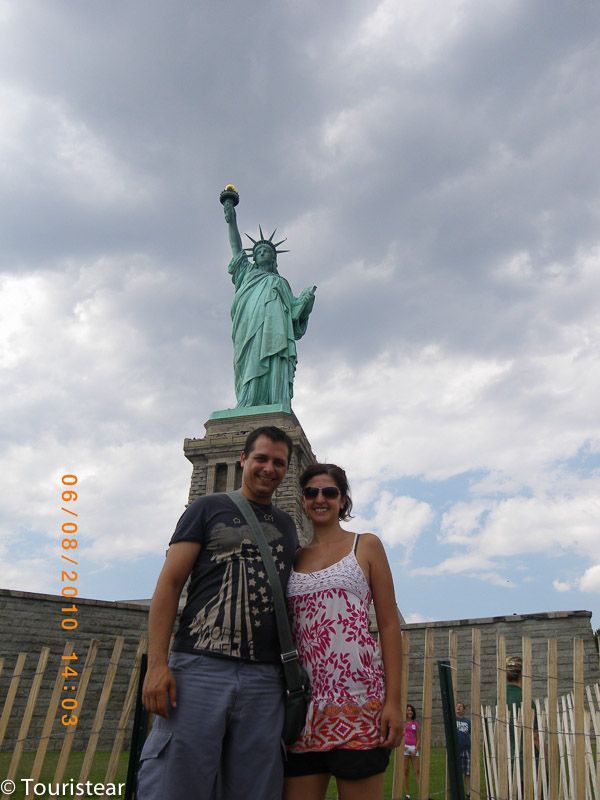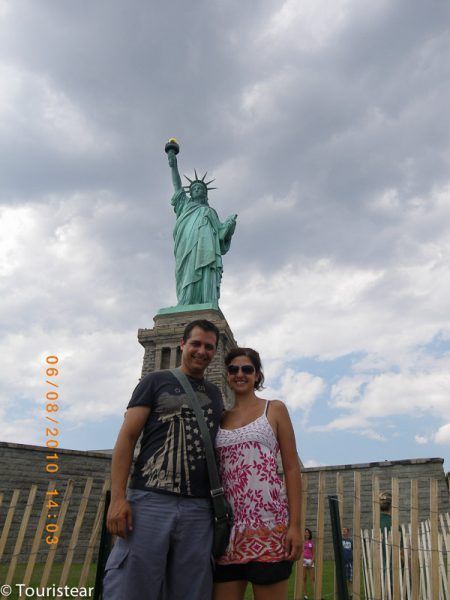 Private Tour at Your Choice
Contrasts from New York, tall and under Manhattan, New York at night. Enjoy the city that never sleeps with an exclusive guide only for you and your partner, family, or friends.
We did the private contrast tour, and it is pretty awesome. You have the guide for you alone and much more freedom. The private tour is ideal when traveling with friends or at least four people to share the expenses.
What are the private tours there are?
New York Contrast Tour (4.5 hours)
Tour by Harlem with Gospel Mass (4 hours)
Contrast Tour + Gospel Mass (6-7 hours)
Night Tour by New York (3.5 hours)
Tour for High and Lower Manhattan (3.5 hours)
Shopping Tour: Outlet Woodbury Common
Here, you have several options, as always. For example, you can go shopping on your own or hire a tour.
To make the shopping tour on your own, you have to rent a car and go to Woodbury Common and Garden Jersey.
The first is a premium outlet with over 200 brands with 25% and 65% discounts about 80 kilometers from Manhattan.
The second is a shopping center with fewer premium brands. It has excellent prices and a nice variety of brands.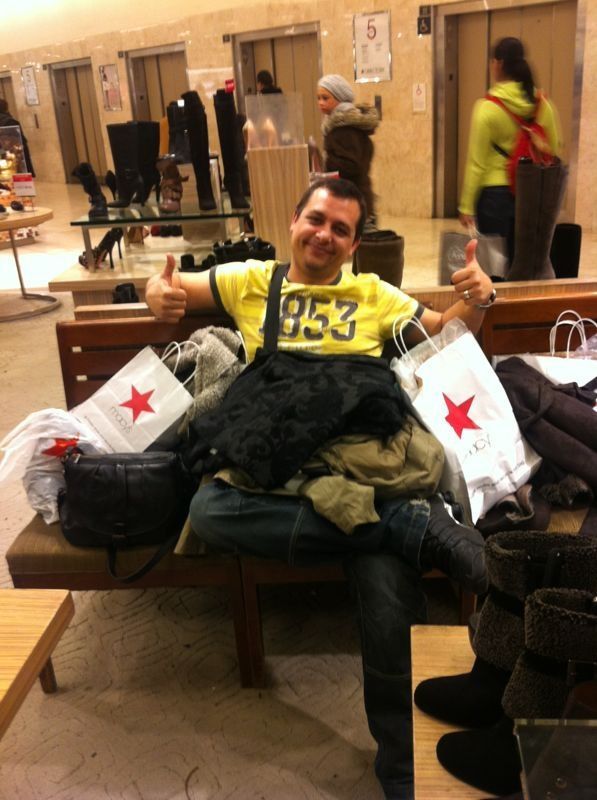 The Pay Tour takes you on a bus to the Woodbury Common and picks you up at your hotel. The visit lasts about 6 hours and costs about € 45 per person.
If you rent a car, you have the advantage of going to your air, and depending on how many, you can get it cheaper. But if you do not want to drive to New York, it is best to hire the tour. Here you have the two links so you can compare prices.
Ferry Staten Island (Free)
The Ferry A Staten Island is free and works 24 hours. However, I recommend going up at sunset or night to see the Skyline of New York City illuminated and the Brooklyn Bridge and Statue of Liberty.
Central Park
In Central Park, it depends on the date you go to. You can skate on ice or make some free or paid tours, which take you through the stages of movies or television series or a photo walk.
There are many exciting things to do here, some free and others do not, but you can not go from New York without visiting Central Park!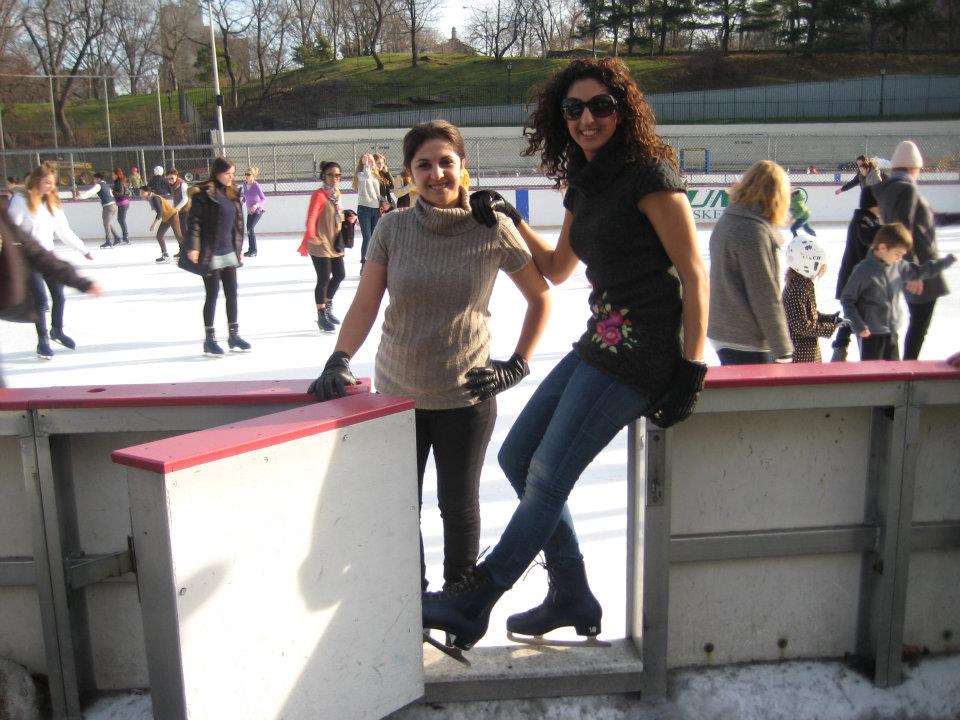 Best Excursions from New York City
Excursion to Washington DC from New York
On this day tour, you will visit the United States' capital to get to know the White House, the Capitol, the Arlington Cemetery, the Monument to Washington, and many other places of interest.
The activity begins at 6 am and is a tour of the whole day, and it is best to go well rested!
Click here to reserve this activity.
Excursion to Atlantic City
We did this tour, we rented a car, and in the morning, we went to the Jersey Garden (a shopping center in New Jersey) and then settled in Atlantic City.
We were walking and touring the casinos. If you have been to Las Vegas is As a more size or smaller version, but there are hotels inside that are very similar.
The drinks are also free without playing in the slots, even if they are 1 cent.
Here I leave the link to see the price of the car rental.
Excursion to Boston
Boston is one of the oldest cities in the United States. On this visit, you can see the city's most emblematic sites. You've seen it many times on TV, and I'm sure it does not leave you indifferent.
The tour begins at 6 in the morning and lasts all day. It is done with a guide in a minibus.
It does not include the food, but if they give you an hour to eat.
Check the prices for excursions to Boston.
Excursion to Niagara Falls
The visit to Niagara Falls is another excursion you can do from New York.
To get there, you have different options. You can rent a car. You can go by plane or train or bus.
It depends on the time you have, maybe going in a car is a beating, but I think you can do it in two days perfectly. But the other option is to visit by plane, and I leave this link for you to take a look at.
Niagara Falls are stunning, we took a walk in the boat ending up soaking, but it is perfect. Beware of the photo camera!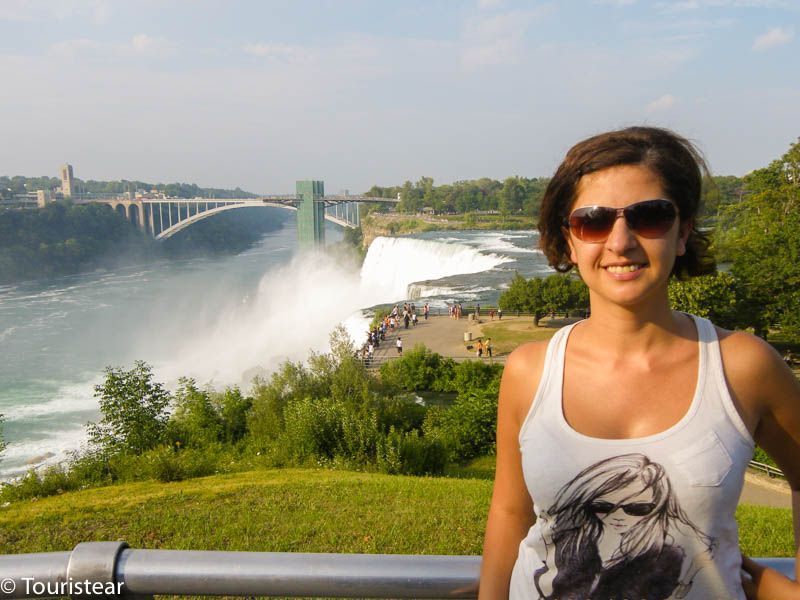 Excursion to Philadelphia from New York
This tour shows the city where the Declaration of Independence was constituted and traveled by the Amish region, visiting a traditional villa and enjoying its beautiful landscapes.
It is a tour of the whole day, with a driver-guide during the excursion. Transportation is done in a minibus.
Here I leave the link to see everything that includes and the prices they have without the New York Pass.
Make your math and look at what suits you to save a lot of money.
Travel insurance for the United States
Traveling with travel insurance is mandatory, especially in places like the United States, where health is so expensive, and now, after Covid-19, it has become compulsory.
It is always good to travel insured, and although you have paid for your credit card ticket, the insurance that includes is not comparable with that of travel insurance.
For travel insurance, we recommend Mondo Travel Insurance. They have excellent prices, but the biggest advantage is that the insurance is personalized to your needs, so you are not overinsured and do not pay for what you do not need.
As you have seen, there is a lot to do in New York; it depends on how many days you go and your budget. Therefore, it will be better to organize yourself well to do everything you want and have a phenomenal journey in one of the cities more Cosmopolitans of the world.
Plan Your Trip To New York City
When you look at Civitatis, you will see the immense number of tours, activities, and excursions there are to do in New York.
Here I left you selecting what I am sure you will like, but you have much more to choose from.
Please tell me your essential New York City visits in the comments.
Last Updated on 14 March, 2023 by Veronica