Best Things To Do in New York in 5-Day ITINERARY
New York is one of those cities to visit at least once in your life, and I'm sure you'll come back because you're going to fall in love with this city as we did.
I will tell you the itinerary to visit New York in 5 days in today's post. However, remember that this city is constantly changing, so there are always new things to do.
I'm sure this New York itinerary will help you plan your trip. We start with handy tips for visiting the city and continue the daily tour.
What to Visit in New York in 5 Days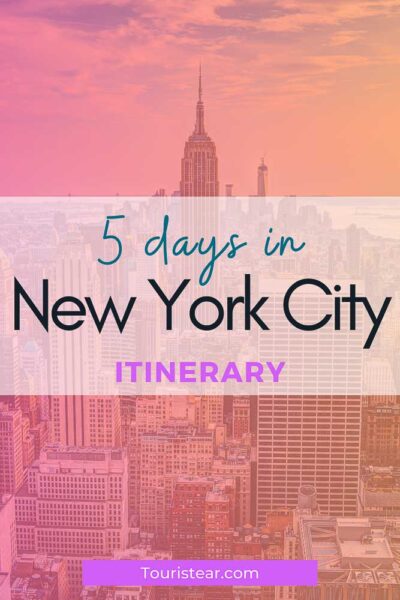 Practical Tips for Visiting NYC
How Many Days Do You Need to Visit New York?
From my point of view, to visit New York, you need at least 5 days. We stayed for 5 days on our first trip and for the second one, a week. On the last trip, we took the opportunity to visit Washington, DC.
Other people who have traveled longer days have also taken the opportunity to visit Philadelphia, Boston, and/or even Niagara Falls. But, of course, it all depends on your budget and the days you have to travel.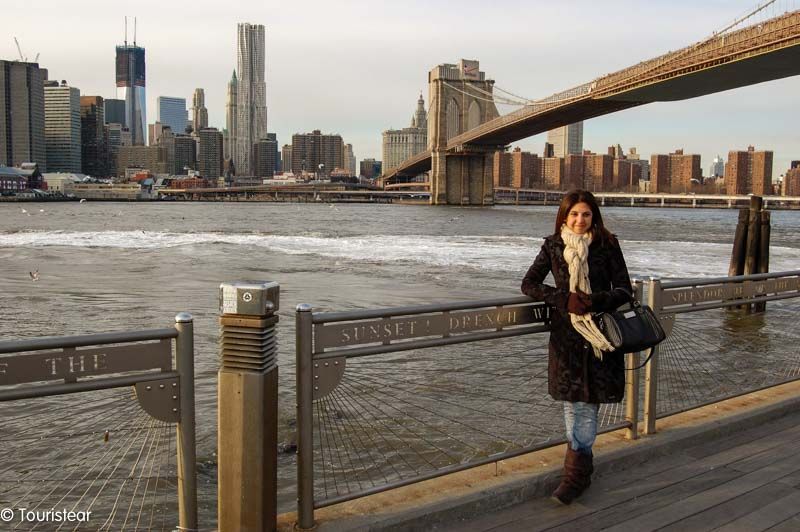 Transportation in New York: How to get around the city?
New York is a city to explore on foot. An easy way to get around is the subway; if you are traveling with more people, a taxi or Uber at night is advisable.
Another way is with the Hop on Hop of the tour bus. It takes you to the most important places in the city with an audio guide in your language and sometimes with a guide in English (depending on what you hire)
Is the New York City Pass Worth It?
The New York Pass is a card that saves you money on tickets to the city's top attractions.
My recommendation is that you buy the New York Pass if you intend to visit many paid attractions. The good thing about the New York Pass is you can save a lot of money on tickets and tours because, with this card, you can enter for free at about 80 attractions.
I recommend looking and seeing if you are interested in the attractions included and calculating and comparing the cost!
We bought them because we wanted to visit paid sightseeing. You only cover the cost of the one-day card with the entrance to three attractions.
Top attractions included in the card:
Empire State Building
Top of the Rock (Rockefeller Center Observatory)
Visit the Statue of Liberty and Ellis Island
A cruise that runs all over the island
American Museum of Natural History
MoMA (Museum of Modern Art)
Guggenheim Museum
Metropolitan Museum
11S Museum and Memorial
Intrepid Sea, Air, Space Museum
Madame Tussauds Wax Museum
Tour bus (The purchase of the New York Pass includes the ticket for the Big Bus Hop-on Hop-Off tour bus).
It's the typical bus with a covered and outdoor part that runs through Manhattan from north to south on two different tours and is ideal for going back and forth in the city without exhausting yourself. The New York Pass includes the 1-day bus for a 1-day pass and 2-day for the rest.
The New York Pass also includes:
Gospel Mass with the NYC Gospel Walking Tour with which you visit a church whose choir has a Grammy Award, or you can attend Wednesday Mass with the Hallelujah! Gospel Wednesday.
Guided tours of the different neighborhoods of New York, such as:
Pay by Debit or Credit Card
You can pay by credit or debit card almost everywhere except for tips. But it depends on your card; you can get bank fees.
Therefore, we recommend you travel with a Wise card to save money on exchange currency and money withdrawal at ATMs.
Where to Stay in Manhattan
I recommend you stay in Manhattan; by searching and booking in advance, you can find exciting hotels and apartments well located and at a fair price.
We did the best thing on the second trip to the city: rent an apartment for all four of us.
We rented an apartment in the West Village, for 4 people, at an excellent price, 1200$, to divide between the 4 in the most expensive week of the year (New Year's Eve). And this area, it's close to everything.
Want to see all the hotels and apartments in New York?
Check out Booking's website. Put your dates in the search engine, apply the filters that interest you, and voilà, you will find the hotels and apartments that best suit your tastes and budget.
Travel Insurance for the United States
Traveling with travel insurance is almost mandatory, especially in places like the United States, where healthcare is expensive.
It's always good to travel insured for what can happen, and even if you've paid for your credit card ticket, the insurance it includes is not comparable to good travel insurance.
We are pleased with:
HeyMondo. They have excellent prices, but the biggest advantage is that the insurance customizes it to your needs. Only pay for what you need and get a 5%OFF.
So you can take a look at the two and choose which one fits your trip and budget.
ESTA to travel to the United States
You must obtain the ESTA to enter the United States with a European passport. If you have another nationality, you need to see if you need ESTA or a VISA.
The ESTA is requested online (link to the official website) and allows you to enter the United States for 90 days. Without this procedure, you can't enter the United States.
What is ESTA? It's an electronic VISA. To get it, they give you a questionnaire that you have to answer sincerely, and they charge you 14 dollars; it is valid for two years.
You can do this procedure at least 72 hours before your trip, but I recommend doing it earlier, at least a couple of months later.
New York Itinerary 5 days
Day 1: Check-in, Times Square, Hell Kitchen, or Free Tour around the area
Day 2: Contrast Tour, visit the neighborhood of NYC
Day 3: Statue of Liberty, Lower Manhattan, 11/9 Memorial, Empire State, Highline
Day 4: Top of the Rock, Central Park, a musical
Day 5: Woodbury Commons, shopping at the outlet.
You may check out this 33 Weird and Unusual Things to Do in New York
It may interest you: Photo Journey: €10 discount with the code TOURISTEAR. Take the best photos of NYC with a professional photographer.
What to Visit in New York in 5 Days?
Day 1: Times Square, Hell Kitchen, or Free Tour around the area
On the first day in New York, you'll be pretty tired from the trip, so this day has to be the lightest. Get to your hotel or apartment, leave your things and go for a walk.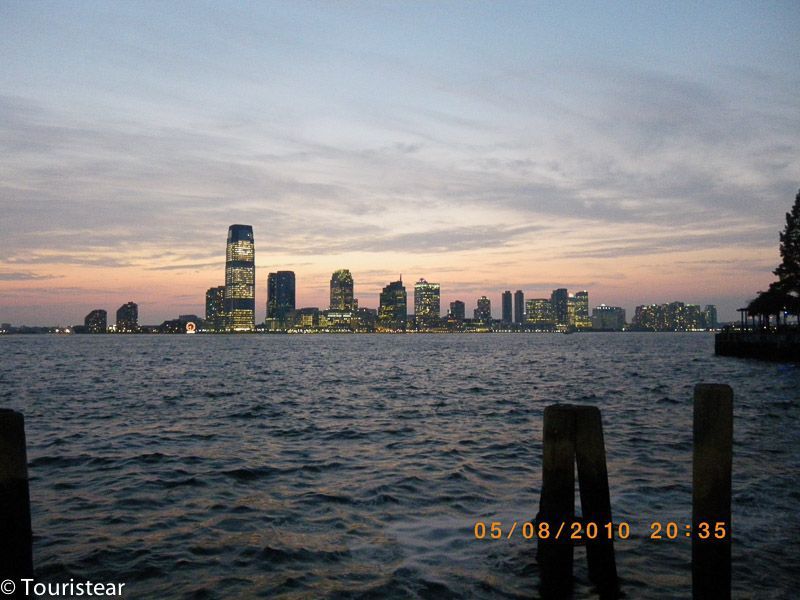 Here, I leave you two options because we did different things on the two trips to NYC.
On the first trip to New York, we did catch the ferry to Staten Island. It's free, it works for 24 hours, the journey takes about 25 minutes, and you can take many photos.
Then we went to Times Square by taxi. Seeing it right now, it may not make sense, but we wanted to do it all. Remember that we didn't have jet lag as we've been traveling around the United States for almost a month.
The second time we traveled to New York, we went to Times Square and had dinner at Ellen Stardust (1650 Broadway, Broadway with 51st).
It's a restaurant set in the '50s where waiters sing, and the customer service is excellent. You'll have a fun time!
From there, we walked back through Hell Kitchen to our apartment in the West Village.
Another option (depending on your arrival time) is to do a Free Walking Tour on the first day to contact the city.
*Note transport:
If you plan to move by subway, you can buy the MetroCard at any station.
If you're staying in Manhattan, taxi rides usually cost about $10.
You can also get around in UBER, ideal for longer trips at night.
Day 2: Contrast Tour, visit the neighborhood of NYC
On the second day, take the contrast tour or the neighborhood tour. It is one of the most recommended excursions, where you visit the different neighborhoods of New York City; you can do it on your own or hire it.
The tour lasts approximately 4 or 5 hours with a guide.
If you are traveling in the high season, you must book the tour in advance. Here, you can do it with Civitatis, with a professional guide.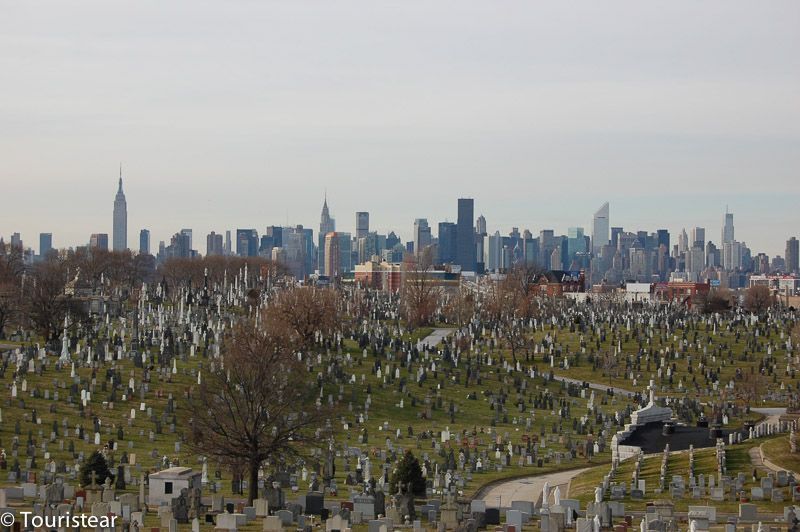 What is the Contrasts Tour?
With the Contrast tour, you'll visit the city bridges, the Harlem neighborhood, Brown Stone Houses, The Apollo Theater, The Yankee Stadium, and the Graffiti Zone in the Bronx.
The Apache District, the police station, the South Bronx, the Mansions of Queens, US OPEN Stadium, Flushing Park, the Jewish Quarter, the River Café, etc.
We hired the private Contrasts tour on our second trip to New York, as we were 4 people, and we were quite aware.
The guide was lovely, we took a thousand pictures of ourselves, and then we asked him to drop us off on the Brooklyn Bridge on the Brooklyn side.
We arrived at around 14 hours and had already booked to eat at River café, it is a bit expensive, and you have to go well dressed, but it is worth it, it also has great views of Manhattan and excellent service.
Then, we crossed the Brooklyn Bridge walking to burn off the food. After that, you can follow your journey in the Soho area and do your first shopping.
There are always posters with offers, and if you go during the sale, you will buy a suitcase to take all your purchases.
Then, you return to your accommodation, leave your things, rest a little, and dress up to go to dinner and have a drink. Again, I recommend the West Village or the Meatpacking District, some very "cool" places to go out at night.
Day 3: Statue of Liberty, Lower Manhattan, 11/9 Memorial, Empire State, Highline
On the third day, you get up early and take a tour of the Statue of Liberty. You can't go to New York and not visit the most famous statue in the world.
We recommend buying the ticket online to avoid the lines, which are usually eternal (this ticket is included in the New York Pass), to visit the Statue of Liberty.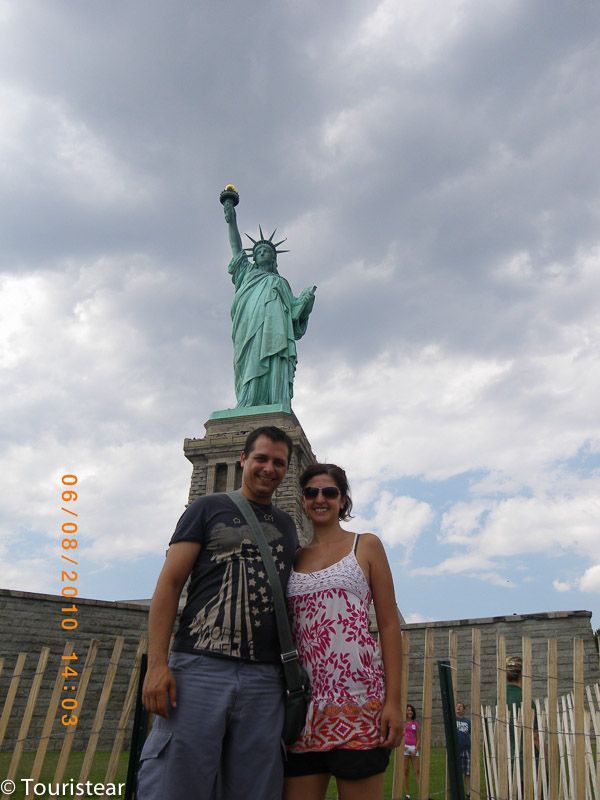 On the way through the entire area of lower Manhattan:
Battery Park,
Financial District,
Tribeca, Chinatown,
Little Italy (you can eat in Little Italy to recover energy)
Soho, etc.
This tour can be done on your own or with a guide in your language.
If you're good at organization, visit the Highline and Empire State Building on this day. You must buy the tickets in advance to avoid the queues to give you time to do everything.
Buy a ticket to the Empire State Building and skip the line.
Day 4: Top of the Rock, Central Park, a musical
In New York, there are 3 famous observatories where you can enjoy this great city from above:
Top of the Rock at Rockefeller Center
Empire State
One World Observatory.
If you want to climb one of the city's observatories, visit the Top of the Rock at Rockefeller Center. From here, you have the best views of the city. You'll see Central Park and the Empire State Building, among others.
Admission is included in the New York Pass.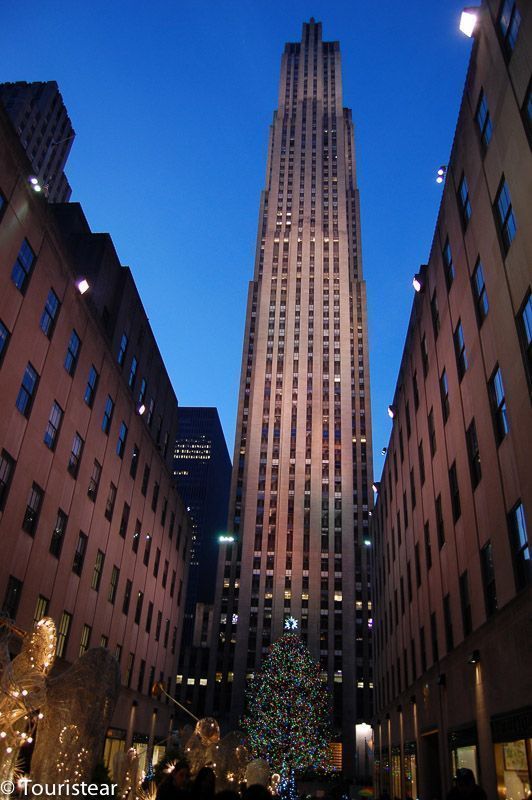 *Note: it is recommended to visit these observatories late in the afternoon, one hour before dark, to enjoy the day and night views of New York.
Central Park
In the afternoon, enjoy Central Park. If you go during the winter, you can skate on its famous skating rinks.
Throughout the year, there are hundreds of tours: movies, TV series, bike rides, walking, and skating. Definitely a must-see in New York City.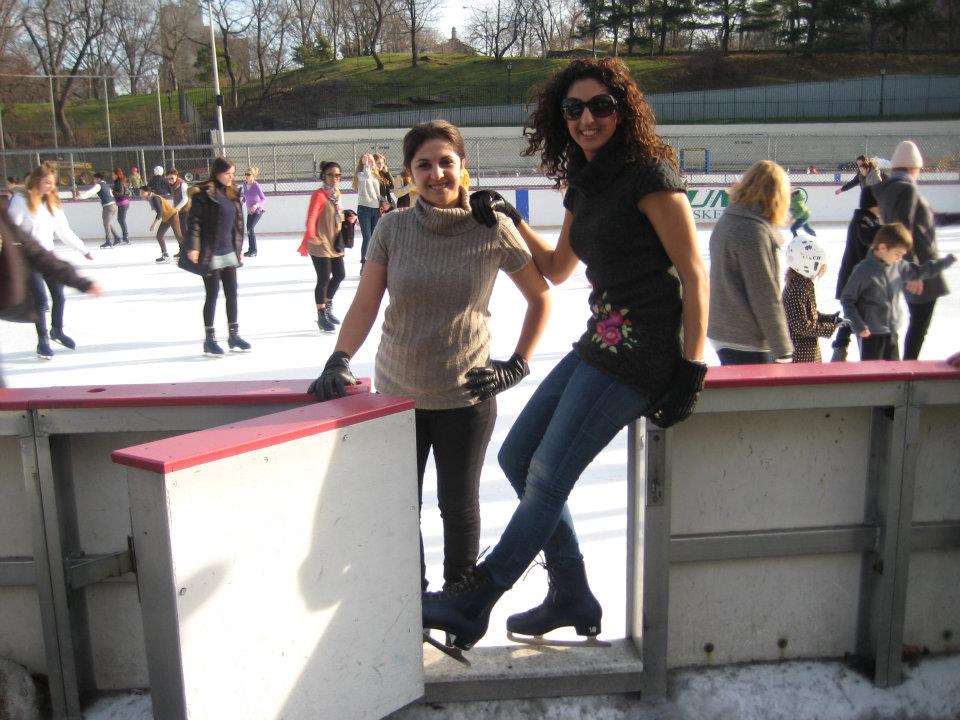 Musical at Broadway
In the afternoon/ evening, enjoy a musical on Broadway. We went to see The Lion King, but there are many other options.
Read our experience in the Lion King musical.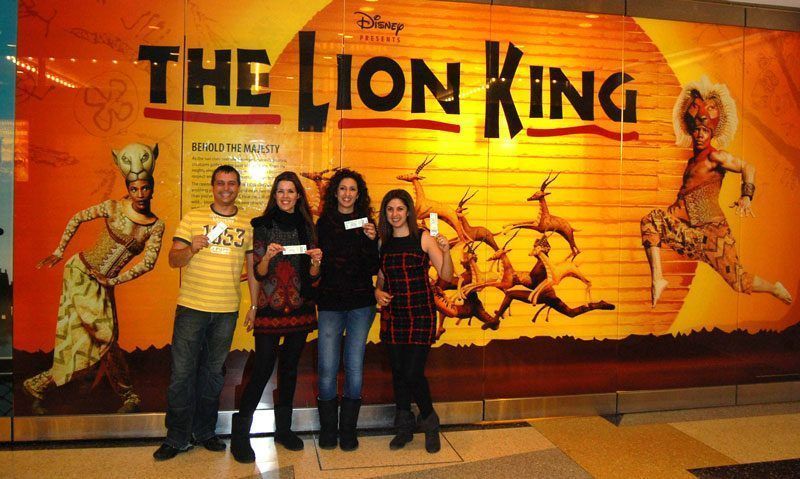 Day 5: Woodbury Common, shopping at the outlet
New York is not only famous for its skyscrapers but also for shopping. One of the best outlets to buy all year round (and the next) is the Woodbury Common.
It is a Premium outlet where you will find the best brands at the best prices. It is divided into colors, depending on the color are the prices, purple is the most expensive and the red the cheapest if I remember correctly.
It's about 80 km from Manhattan, and renting a car is the same or less than hiring a tour for one person, and you have more freedom.
Going to Woodbury Common by rental car is our preferred (and cheapest) option, but if you don't dare drive in the United States and prefer to be driven, you can hire the tour here.
Another option is to go to the Jersey Garden next to Newark Airport; the prices are excellent in New Jersey, although there are not many Premium brands.
If your flight departs from this airport at a reasonable time, it is a good option to say goodbye to the city 😉
Go shopping, I'll leave it for the last day, so you know how much money you can spend. What you can do and recommend, if you go shopping, prepare a budget just for that.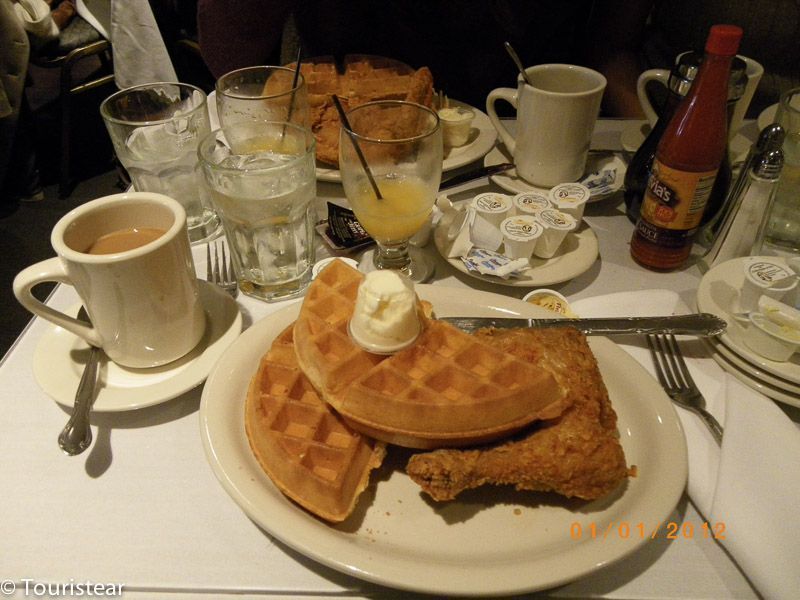 If shopping isn't your thing, I'll leave you a must-see tour for your fifth day in New York.
MOMA Museum
You can take the subway to 5th Avenue and Central Park South and start going down 5th Avenue.
On 53rd Street, on the right, is the MOMA, with an outstanding collection of contemporary art. Friday afternoon is free.
St Patrick's Cathedral
Continue along 5th Avenue; on the 50th left is St. Patrick Cathedral, and on the right, passing to 6th Avenue is Radio City Music Hall, two sees of the Big Apple.
Rockefeller Center
Returning to 5th Ave at 48th is the Rockefeller Center building, with its famous winter skating rink, and in the summer, it's a café.
You can dine at Prime Burger, a New York classic, at 51st between 5th Avenue and Madison Ave, across from St. Patrick.
Next to St. Patrick's is the official NBA store if you're interested in buying any basketball souvenirs.
Waldorf Astoria and the Met
On the 48th, go left to Park Ave, and between 49th and 50th is the famous Waldorf Astoria hotel. See the view to the south with the MetLife building "blocking" Park Ave.
Go right to Madison Ave and go down to 43rd. On the left is the Metlife building, and below it is Grand Central Terminal.
Grand Central Terminal
Enter and observe the famous lockers and steps that appear in many films. In the background, across the station, is the Chrysler building. Go down to 34th on 5th Ave, and there's the Empire State Building.
Along the way is the famous New York Public Library on 5th Avenue between 40 and 42 st and Bryant Park.
Madison Square Garden
Near the Empire State Building are Madison Square Garden, Basketball and Boxing Temple, and B&H, an Orthodox Jewish shop with the best photo camera prices in town.
Also located in Macy's, considered the largest shopping center globally, and The Street of The Diamonds is filled with shops with storefronts filled with diamonds and precious stones.
Plan Your Trip to New York
Book Your Trip
Book Your Flight
Find a cheap flight by using Skyscanner.
Book Your Accommodation
You can book your hostel, hotel, or apartments on Booking.com.
Don'torget Travel Insurance.
Travel insurance will protect you against illness, injury, theft, and cancellations. It's your protection in case anything goes wrong. You never go on a trip without it.
Best companies for Tours
Check out Civitatis.com and find the best tours in English (French, Spanish and Italian)
Are you looking for the best companies to save money with?
Check out my resource page for the best companies to use when you travel! I list all the ones I use to save money when I travel – and I think I will help you too! (Is in Spanish yet)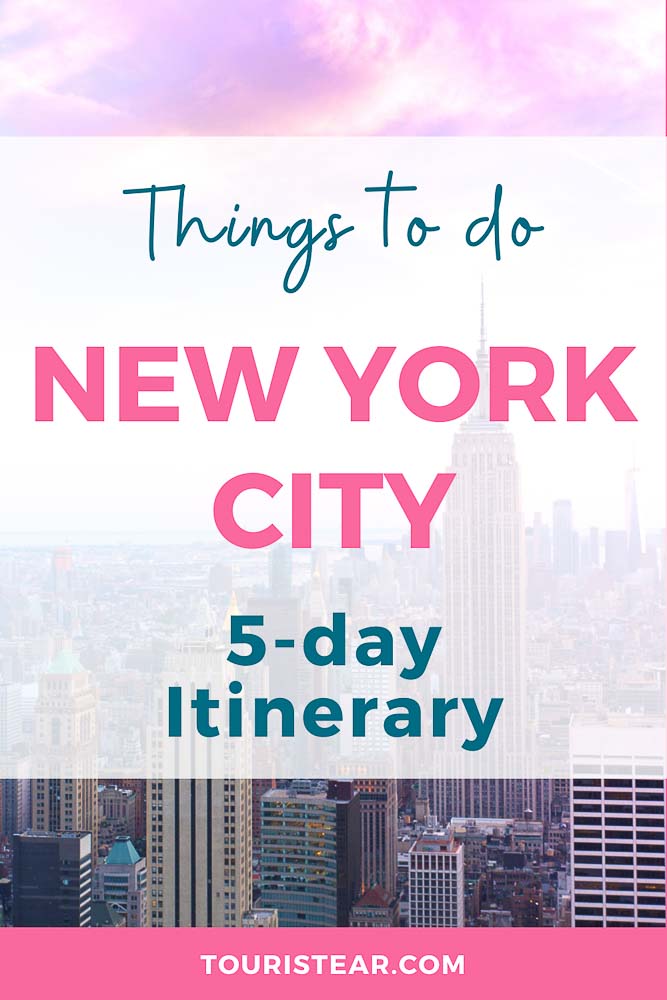 Last Updated on 10 February, 2023 by Veronica