Route 66, Best Things to Do in Chicago
In this post, we'll talk about visiting Chicago and the route 66 remaining.
Today, I'm writing the last post of this Route 66 series. Traveling along Route 66 is a great experience, and writing this series about how to do it was another great experience.
I hope you'll find it interesting and useful. We will continuously improve each post with the contributions of you people, so please give us as much feedback as possible!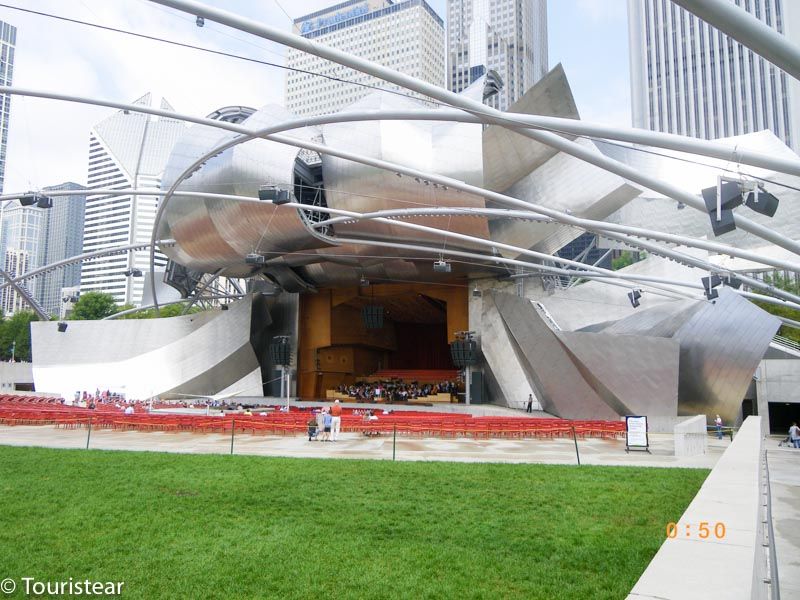 Best things to do in Chicago "The Windy City"
Yesterday you had the opportunity to know some places in Chicago, and you have the whole day to take advantage and know everything you can about this city.
Chicago is an architecturally beautiful city. It's a pleasure to walk around and see the modernist buildings of the late nineteenth and early twentieth centuries.
They call themselves "The Windy City." One of the reasons is here: The wind is almost every day. But, no, when the nickname came around, "Windy City" didn't describe the weather but the people.
19th-century journalists gave Chicago this designation by criticizing the city's elite as "full of hot air." In the Chicago Daily Tribune, a journalist wrote in 1858 that "a hundred officers of the militia, from Corporal to Major, distill their vanity to the wind, in this Windy City."
Another journalist, a proud citizen of Milwaukee, boasted that his city was the better of the two: "We are proud of Milwaukee because it is not overrun by a lazy police force like Chicago because its morals are better than Chicago, the windy city from West."
They meant the city was full of "windbags," people with inflated egos who cared only about profit.
Chicago, like every great city, has those places you should not miss.
Buy Chicago CityPass
Buying a CityPass that costs about $ 100 and gives you access to 5 attractions is valid for 9 days, and you may find it interesting if you spend more than one day in Chicago.
If you only are one day, you must analyze your timing well and what you want to visit. For example, it is possible that for one day, the CityPass is not profitable to you, and there are interesting things to do that do not require you to pay for any entrance.
Here I'll mention places or activities of interest and whether you have access to CityPass.
I will also mention some parks, although I mentioned them in the previous post, in case you haven't read it.
What to See in Chicago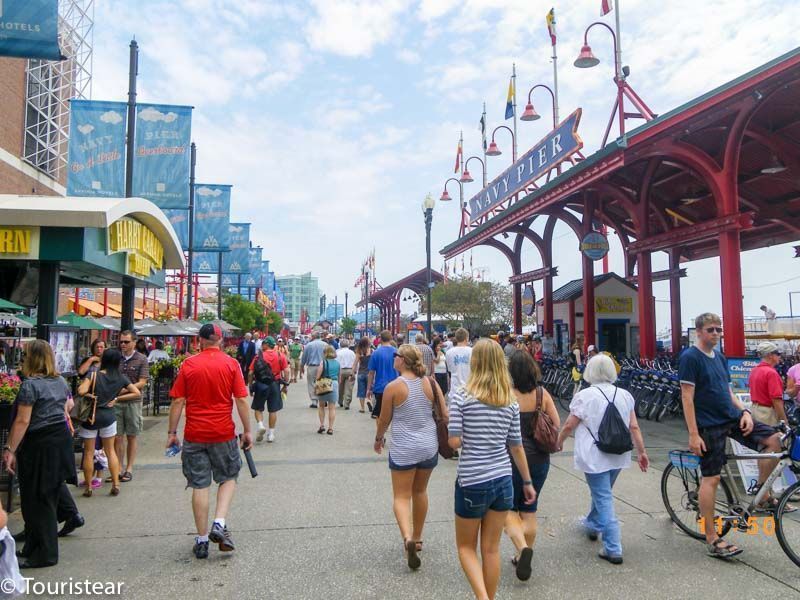 Walk around The Navy Pier. It is Free!
The Navy Pier is the main Pier of Chicago and is one of the most visited in Chicago. It has businesses and attractions and is full of tourists. Right close to it is the botanical garden, which is truly amazing.
The Navy Pier is almost 100 years old, and from its departure, the Shoreline Sightseeing tours that I've mentioned below are a good place to start your visit to Chicago.
If you go too soon, they will be closed, but at 09:00, they are already running. There are attractions and places of interest at Navy Pier, including:
Giant Ferris Wheel of Chicago,
Shakespeare Theatre,
and the IMAX cinema, none of them are included in the CityPass, so you will have to pay if you want to get into them.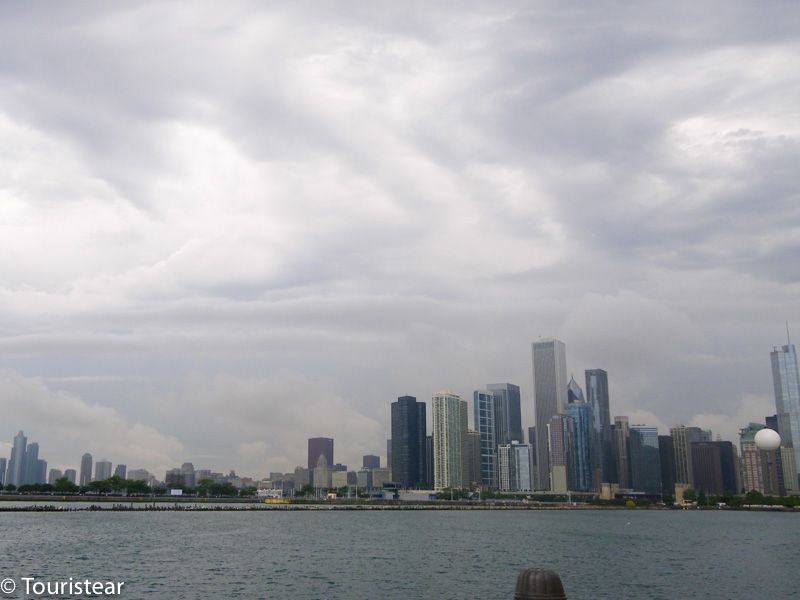 Stay in one of the Best Hotels with Rooftop Pools
Chicago has so many rooftops with pools you can't believe it! You can find them with a view of the lake or in the middle of the skyscraper.
Check out this post about the Best Hotels with Rooftop Pools in Chicago and enjoy the views!
Sightseeing Boat. Architecture River Tours. Not included in CityPass
This is the visitor activity I would do in the morning. The first boat leaves at 10:00, so can you go for a walk in the morning before the Navy Pier and the botanical garden open.
As I've mentioned, Chicago is proud of its architectural beauty. With the "sightseeing boat," you travel by the Chicago River in the areas seeing its most prominent landmarks.
You will also have the opportunity to cross the gate system that joins the Chicago river with Lake Michigan, one of the Great Lakes.
They take you to the lake, and you can see the skyline of Chicago from the lake. It's pretty good. It costs $ 40 per person, and it is about an hour and a quarter.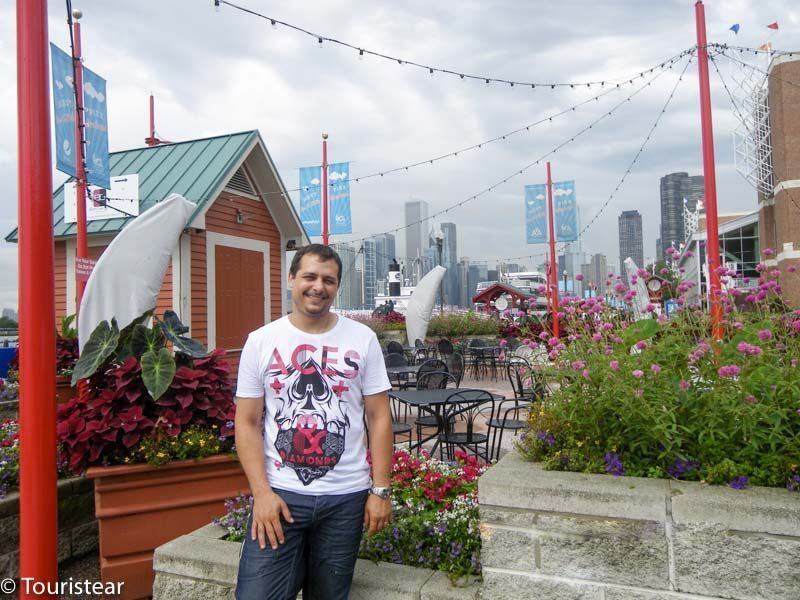 The Magnificent Mile. Free
With this name a bit bombastic, it is defined as a stretch of Michigan Avenue that runs between the Chicago River and Oak Street.
You can walk it after the sightseeing boat as it is 15 minutes walk from the Navy Pier to Michigan Avenue as it passes over the river.
It is the most important street in Chicago, where you can find big hotels, shops, theaters, companies, etc. You can walk it in no rush watching the shopfronts and the city's life.
It even has its own web where you can check what to see or if there is something special while you are staying. There are also guided tours.
The most popular tour of the Magnificent Mile is the 360 Chicago. However, it does have a cost, although it is included in the CityPass. If you don't get the CityPass, then it is $ 18 per person.
It is located in a skyscraper at 875 N Michigan Avenue, on the 94th floor. This floor is glazed all around the perimeter and gives you a 360º overview of Chicago.
If you have been on the 103rd floor of the Sears Tower, "The SkyDeck," it is more or less the same.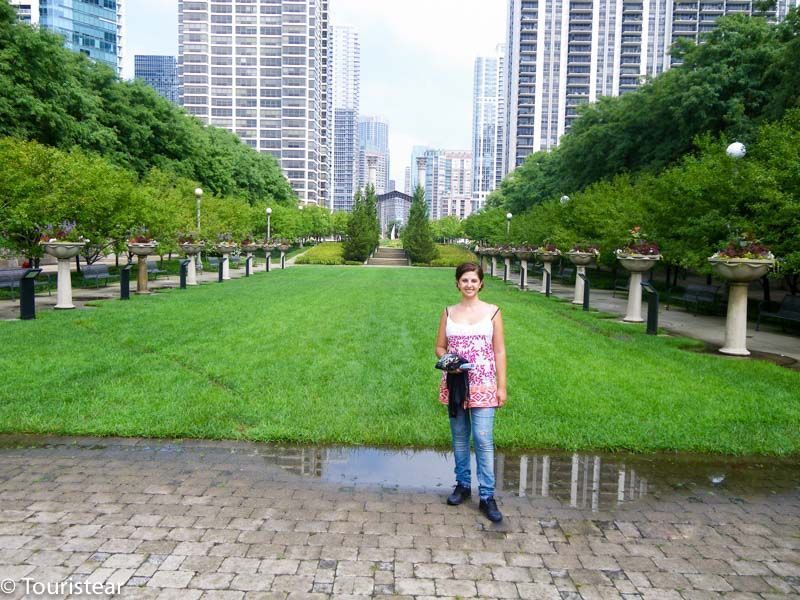 Millenium Park. Free
If you go south by Michigan Avenue, it ends right at the "bean." Well, you have arrived at the main and most important Chicago park. It is right close to Grant Park and the Chicago shoreline with Lake Michigan.
This park and Grant park have become cultural centers where art, especially sculptures and works of renowned artists, are exhibited. It is worth taking a walk around the park.
The best known of Millenium Park is "The Bean" or "The Cloud Gate." They call it in several ways; it is a giant stainless steel bean that lets you have a panoramic view of Chicago and the sky.
In Grant Park, you can also see fascinating sculptures and works like Agora. In addition, many free concerts are made in Millenium Park, so if you are lucky, you can enjoy one.
Check its web to know what will be organized during your stay in Chicago. For example, if you get to Millenium Park from Michigan Avenue, Park Avenue extends from Michigan Avenue to the south.
The Art Institute of Chicago. Included in City Pass
With CityPass, you can choose to visit this place or the Adler Planetarium. The Art Institute of Chicago is the largest art museum in Chicago.
If I have to choose, I'll choose this museum, but my preferences don't have to be the same as yours.
It is a museum of modern and classic art, and it's huge, with about 300,000 works in its collection. As a result, it is considered one of the best museums in the world.
The Field Museum. Included in CityPass
Right at the end of Grant Park is The Field Museum. It is a museum of science and natural history. It is one of the most important museums in Chicago.
You can see exhibitions of every kind, from anthropology and natural science to mineralogy, history, or dinosaurs. An access pass to the museum costs about $ 30. However, it is huge, so it will take time.
There are some days of the year when admission is free. They are posted on their website so keep that in mind. They also have a mobile application that lets you define tours in the museum.
Shedd Aquarium. Included in CityPass
So close to The Field Museum is Shedd Aquarium. It is a huge aquarium where you can see exhibitions about the underwater life of the Amazon, the Pacific, and the Caribbean seas.
Also, it has aquariums that simulate water conditions of more than 80 locations worldwide.
You can see whales, dolphins, and sea lions or watch a performance in the amphitheater. They also have thematic exhibitions that change from time to time.
Adler Planetarium. Included in CityPass
Very close to The Field Museum and Shedd Aquarium. Another planetarium. Although it is spectacular, it is not one of my preferences if I only have one day in Chicago.
I mention it because it is included in the CityPass and is next to the aquarium, nothing else.
Museum of Science and Industry. Included in CityPass
Considered one of the largest science museums on the continent. It's a science, technology, and industry museum, so be prepared for all kinds of machines, models, simulations, robots, automation, etc.
One of the exhibits that attracted the most attention is the authentic German submarine U-505, and you can get inside.
You can also see one of the first trains in the United States or an exhibition of robots and robotics. There's variety, and it is interactive, which makes it an interesting visit.
The downside? it is far from downtown, about 5 miles south, so you must move by car.
I think you have more than enough for a day or two so you just have to choose what to visit.
Congratulations on your journey, and I hope what it has given you is worth the effort we have made. Feel free to share your experience with us! It is important for us and helps a lot!.
But as I said at the beginning of the first post of this series, I think we have crossed only 8 states, and some of them just through a little corner! So there always be a reason to return…
"Travel is fatal to prejudice, bigotry, and narrow-mindedness." – Mark Twain.
Route 66 Itinerary day by day
Did you like this post? Please share it, retweet it, or whatever. Thanks!
Last Updated on 31 August, 2023 by Veronica
Disclosure: Some of the links on this post are affiliate links, meaning at no additional cost to you, I may earn a small commission if you click through and make a purchase.