Road trip through the Calchaquí Valleys
During my week in Salta I was lucky enough to be able to make a road trip through the Calchaquíes Valleys and enjoy the incredible landscapes that this area offers. Tour part of the northwest of Argentina, drive a stretch of Route 40 and Route 68, cross reddish canyons, yellow canyons, valleys full of vegetation, taste the wine of a craft winery and take many photos. It's an amazing experience that has been forever etched in my memory.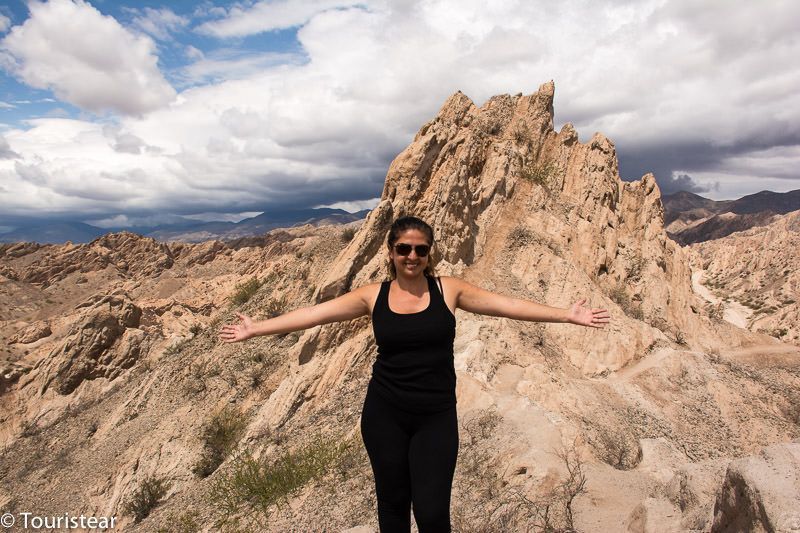 What are The Calchaquíes Valleys?
Shall we? What are the Calchaquíes Valleys of Argentina? The Calchaquíes Valleys are a geographical region with valleys (worth the redundancy) and mountains and where the Calchaquí River flows. It is located in northwestern Argentina, covering about 500 km and passing through three provinces, these are Salta, Tucumán and Catamarca.
In the Calchaquíes Valleys we will find many colonial villages and as we enter it seems that we are going back in time. We will be able to make the route of the artisans, where we will see how they work today and there is not much difference in how they once did.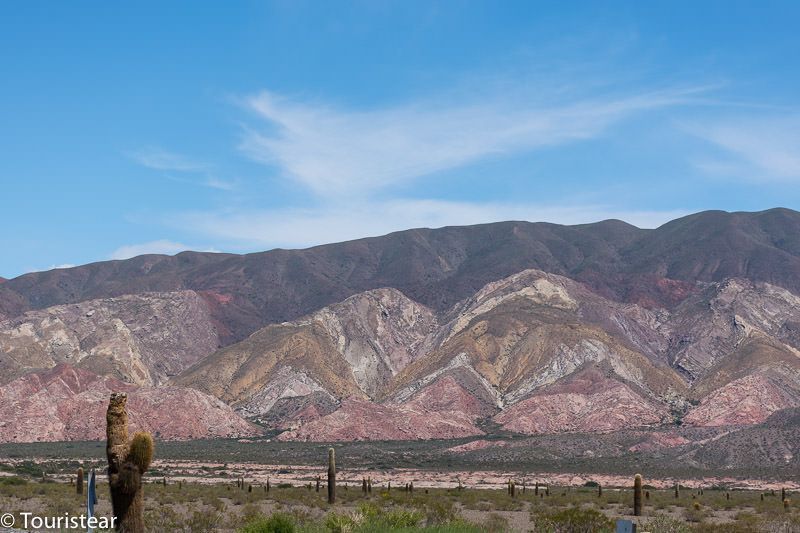 The landscapes are spectacular, you pass from a green valley covered with vegetation to a lunar landscape like that of the "Quebrada de las Flechas".
Without a doubt, Argentina offers a wide variety of visits that do not leave you indifferent. Salta is one of my favorite provinces, both for its beauty and for the warmth of its people (and let's not forget its wines ;))
Itinerary through the Calchaquíes Valleys, Salta
Salta to Cachi stretch
We started the journey in Capital Salta and headed for the Calchaquíes valleys,the first night we would do it in Cachi.
Our route began in the morning and our first destination was the Cuesta del Obispo. We made several stops along the way to contemplate the landscape and see condors, although we weren't too close to take a photo in the foreground and I didn't zoom in on it.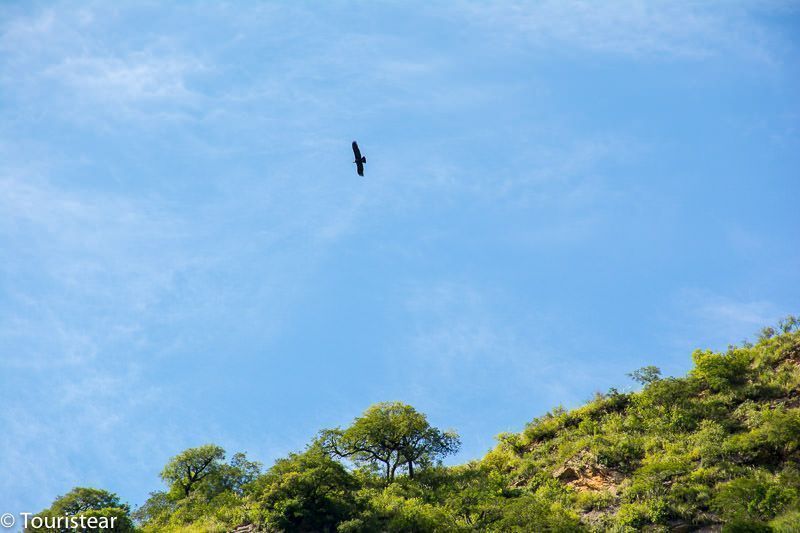 In this first section, the road runs through the green valleys and full of vegetation, as we go up you see how the landscape changes, it is wonderful.
We kept advancing to the mill stone, which they say fell off the wagon that carried it and that because it weighed so much, there they left it. At this point we're over 3400 meters above sea level! And it's guarded by the Chapel of St. Raphael.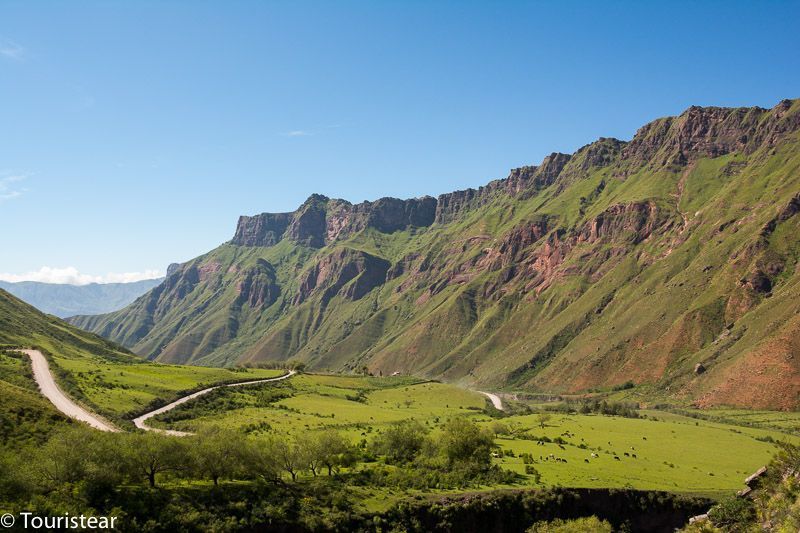 Our next stop is in the Cardones National Park which we reach by the Tin Tin straight, the typical infinite straights that we can see on american roads, we see them in this part of the province of Salta.
On one side of the road we see a mountain of colors and on the other, as far as the eye can see, we see cactus of all sizes. Did you know they can be 15 meters?!!! And in this park are protected, because their wood is used a lot in this area, you will see many crafts of cardon wood, but the cardoons that have fallen and that are already dead are used.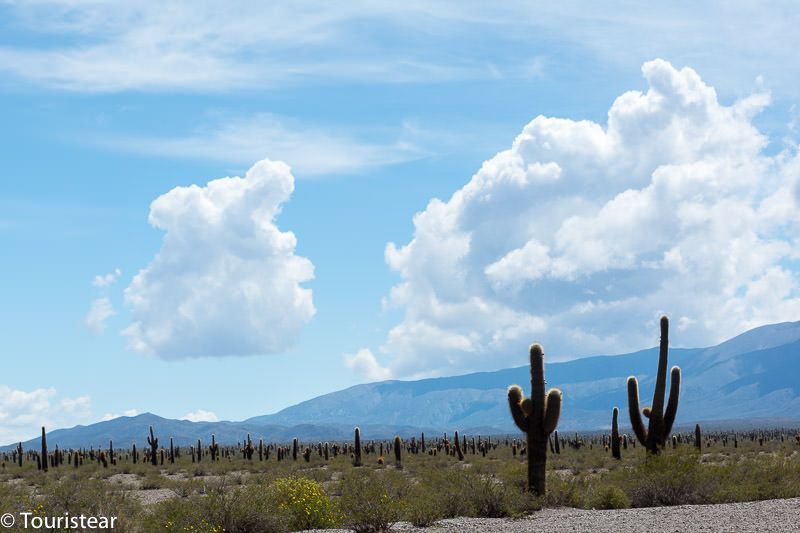 It's time to eat and we're going to the Sala Payogasta. Payogasta is a small village in the heart of the Calchaquíes Valleys. Where we enjoyed a good meal and then we got to know their hotel with spa, its vineyards and its wine cellar where they make the wines by hand.
And besides, they let us taste the grapes directly from the vineyard, they were exquisite, normal that they have such rich wines! This place is ideal to spend a few days and disconnect from the world.
Where do we sleep in Cachi, Salta?
After lunch, we went to Cachi, checked in. I stayed at Hotel Pueblo Antiguo, a place with a lot of charm and totally recommended.
Then we went for a walk around Cachi and visited a journalist who dedicates his life to ufology. He is called Antonio Zuleta and is a rather curious character of Cachi, who has a lot of material about UFOs and who tells us his adventures and sightings with an enthusiasm that you want to hear their stories.
He goes out with his video camera to hunt UFOs in the skies of the Calchaquí Valleys. There is even a film, At the Center of the Earth, which stars Antonio Zuleta himself, where his main plot is not focused on UFOs, but on a passion for something.
This has been a full day, where I have known beautiful landscapes and villages, I have heard stories of UFOs, I have tasted wines and local food, I would repeat without hesitation.
Cafayate Salta
Our second day starts around 8 am, after breakfast we set off for Cafayate, Salta,on Route 40. The journey is supposed to be about 3 and a half hours, but there are a few stops to contemplate its landscapes and make some visits.
Our first visit is made on the route of the artisans, it is a small detour that is on Route 40 and you pass through a lot of houses of textile artisans that sell a variety of shawls, tapestries, carpets, blankets and handmade ponchos.
One of the houses we stopped in was the Terito, it is a family of craftsmen of a lifetime, who work the wool of "llama" and sheep and I did a small interview that you can see in the video.
We continue to travel through the Valleys and see how the landscape changes. We make a stop at Finca El Carmen. The place where in the seventeenth century was founded the village of Angastasco, a very important point in the economy of the area. Today the village is 8 km away, but we can still see the Church of 1780, make routes or enjoy the quietness of the place.
Before we reach Cafayate and encounter a good storm, we crossed the Quebrada de las Flechas, a natural park that looks like you're on the moon.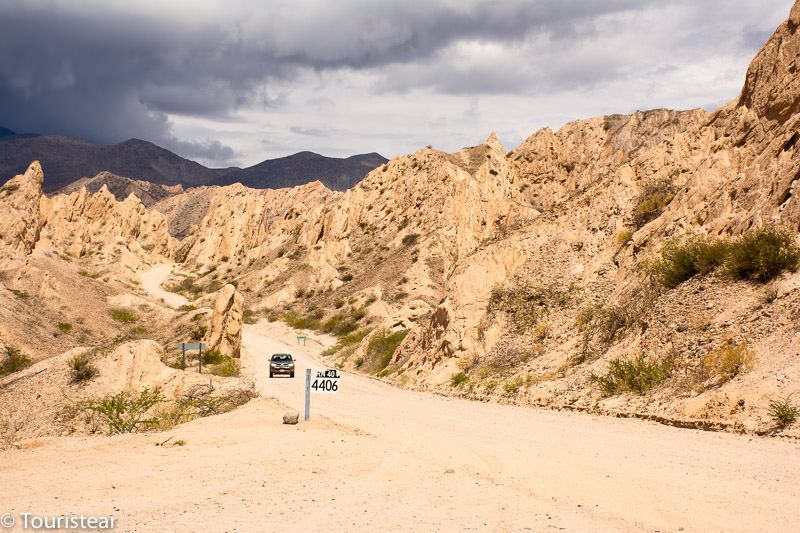 This lunar landscape was formed by an ancient lake and the action of the wind.
From here we headed straight for Cafayate, ate and hope that the torment will pass, that is what has to go in rainy season…
Where do we sleep in Cafayate?
We stayed at the Boutique Hotel & Spa AltaLaLuna, in Tolombón, a village that is just a few miles from Cafayate.
The Hotel AltaLaLuna is a beautiful, it is a colonial style house with the typical galleries. My room on one side had views of the vineyards owned by the hotel and on the other the pool.
The spa (except massage service), use of the swimming pool and all facilities is included in the room rate. You can stroll through the vineyards, taste their Tukma wines, have breakfast and eat local food.
We had wonderfully good dinner, local food and the attention was very good. It is ideal to enjoy with family or couple, especially for lovers of good wines.
Cafayate – Salta Capital
On the third day we visited the city of Cafayate,the museum of vines and wine and a few artisan markets. In a separate post I will tell you more details about my visit to Cafayate and its wineries.
The return from Cafayate to Salta was made by route 68. We toured the Quebrada de las Conchas,you know why it's called "Las Conchas" (the shells)? Because remains of seashells have been found! Unbelievable, isn't it?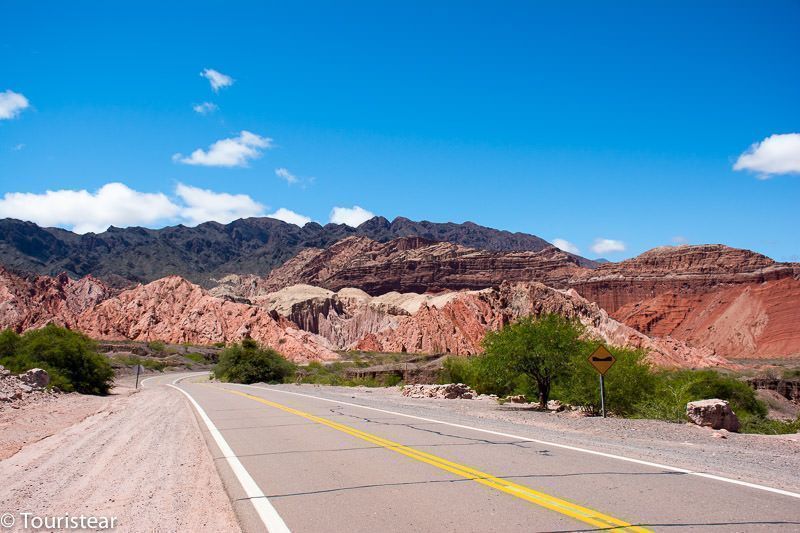 Here the landscape is reddish, the stone is eroded by the wind. We stop at several places, but the highlights are Devil's Gorge, the Amphitheatre and Three Crosses.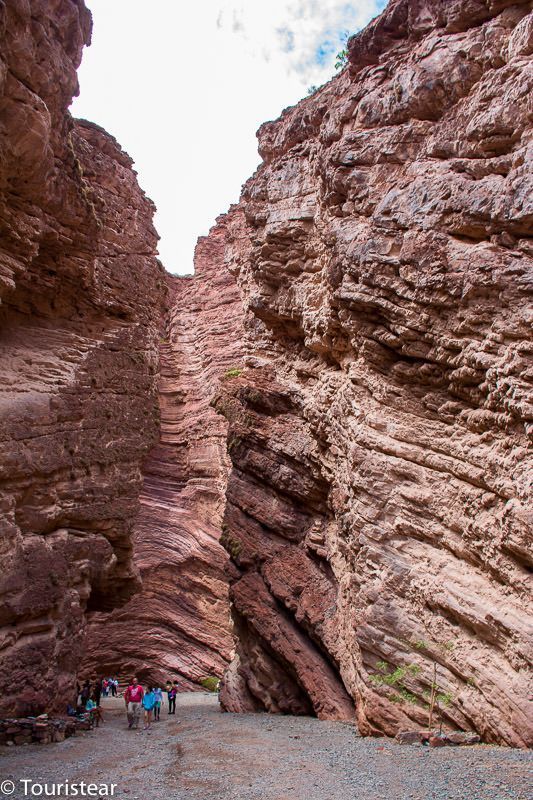 The landscapes are spectacular, follow me on Instagram and Pinterest to see more photos, that here I can not upload them all!!!
As you can see I have fallen in love with Salta and its diverse landscapes.
Where to sleep in the Calchaquí Valleys, Salta?
Here is a link of the two accommodations I used during my roadtrip through the Calchaquíes Valleys. You also have this generic to take a look at and choose the one you like the most.
Salta car rental
If you need a rental car for your trip to Salta, here you can get good prices.
Tell me how you're doing on your visit to Salta and what you think of his wonders!
Book Your Trip
Book Your Flight
Find a cheap flight by using Skyscanner.
Book Your Accommodation
You can book your hostel, hotel or apartments on Booking.com.
Don't Forget Travel Insurance
Travel insurance will protect you against illness, injury, theft, and cancellations. It's your protection in case anything goes wrong. You never go on a trip without it.
Best companies for activities
Check out Civitatis.com and find the best tours in English (French, Spanish and Italian)
Looking for the best companies to save money with?
Check out my resource page for the best companies to use when you travel! I list all the ones I use to save money when I travel – and I think will help you too! (Is in Spanish yet)
We are not native English speakers but we have decided to translate our post to English so we can share it with the whole world. If you see any spelling mistake or something, please let us know, it is so important to us. If you do so, we can improve our post and also our English knowledge! Thanks in advance!!!