Dover to Cambridge: What to See on an England Road Trip
We had already been traveling for two days and covered a significant distance of 1800 km from Dover to Cambridge.
For us, today was our "first day of the trip," even though we had a great time in Bordeaux. However, we had a feeling of haste that didn't allow us to enjoy it fully.
So we have promised ourselves a weekend in Bordeaux to make up for it. We arrived in England, and our first destination was DoverRent a car for your road trip from Dover to Cambridge here.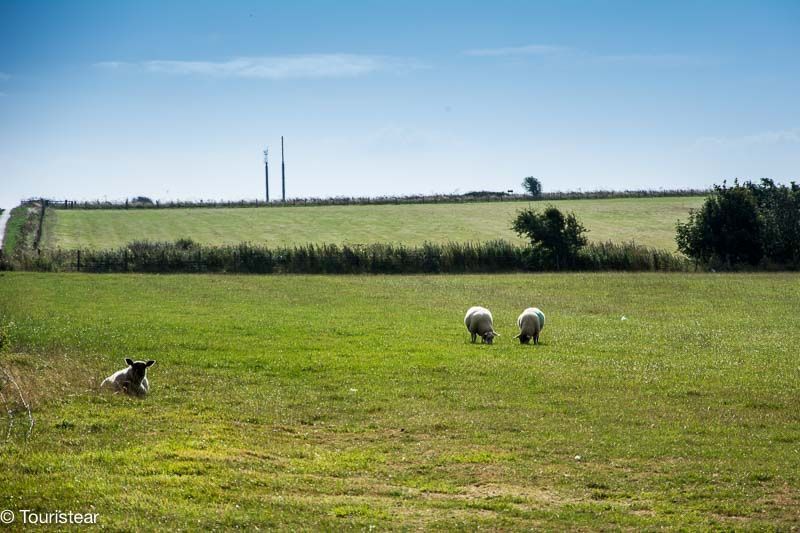 Disclosure: Some of the links on this post are affiliate links, meaning at no additional cost to you, I may earn a small commission if you click through and make a purchase.
Dover to Cambridge by Car
With a journey like the one we are going to undertake today, planning is extremely difficult, and the main reason is that there is so much to see that you don't know how to do it. You know that you have to discard things, and you also know that there are essential sights that you cannot miss.
Our destination is Cambridge, and our starting point is Dover, so far so simple. The problem comes with the stops, what to see and what to save for another trip, how much time to dedicate to each place, etc.
And even though we managed quite well, we had to leave out some things that will surely make us come back in the future.
Our idea was to wake up super early to make the most of the time, but we were exhausted from the previous two marathon days, and we ended up waking up at a decent hour, and since it's an hour earlier there, it didn't cause us any trouble.
We were eager to explore Dover and carry out the planned itinerary, so we forgot to have breakfast!
Dover, Visit The White Cliffs
The White Cliffs were the first thing we decided to see in Dover, mainly because there were no set hours, and we could go early in the morning.
We always do it that way, starting with outdoor attractions and then visiting places with opening hours. This way, we make the most of the day and have more time to visit other places.
To reach the White Cliffs, you pass by Dover Castle, which is impressive and another must-see. You have to climb up a narrow road.
Today is the first day we drive on the left, so we are being very careful while looking for the way to the White Cliffs.
However, we missed the turn and ended up in another village called St Margarets at Cliffe. We saw a sign indicating a path to the beach, so we decided to see what was there. We arrived at a peaceful little beach nestled between hills, although there were some people there, some even swimming!
Wearing the Dune shoes from Tropicfeel, we saw the White Cliffs up close, and we walked along the beach.
Since we also wanted to go up to the top, we turned around and, paying closer attention, found a small layby with a sign that said "White Cliffs."
There is very little space to park the car (as is the case throughout England), but we found a small spot on the side where no more than three cars can fit. Next to it, there is a small entrance to a trail that leads to the White Cliffs. Needless to say, you have to walk to reach them.
The White Cliffs, apart from being super white cliffs, offer a very pleasant walk that we later noticed many people were doing up to the lighthouse. The round trip is about five kilometers, and the views are very beautiful.
After a peaceful stroll, we headed towards Dover Castle since it opened at 10:00, so we entered first thing in the morning. Make sure to keep yourself warm with the right.
Dover Castle
The Dover Castle is huge. If you think it's a castle where you can take a half-hour stroll and be done, forget about it.
It's a castle that requires at least two or three hours to fully explore. And if you visit on a weekend, even more so, because there are shows and performances. Stay online with an internet sim on your road trip to check show schedules.
We went on a Sunday, and there was a reenactment of English knights against the French on horseback. You can get tickets to the castle here.
It was a highly defensive and well-prepared castle, as skirmishes with the continent were constant.
You can visit practically everything in the castle. The ancient galleries from the 15th century used to move around the castle's underground during times of siege, as well as the dungeons or access points to the defensive tunnels where the batteries protecting the bridge and the moat were located.
You can visit the outer buildings, but what I liked the most about the castle was the visit to the main castle tower, where the rooms, kitchens, and chambers are recreated with a level of realistic detail that allows you to get an idea of how things were.
And on the other hand, the reenactment they performed in the main courtyards of the jousts between the English and the French was super fun.
Additionally, you have the opportunity to see the facilities that were used in Dover Castle during the First and Second World Wars. As you can see, this castle alone is worth a good amount of time.
Walmer Castle, a Castle from Dover to Cambridge
Our next stop was Walmer Castle, which was on the way to Sandwich. Walmer Castle is part of a series of fortresses built along the southern coast of England.
They primarily served as protection for the artillery batteries that were positioned to defend the coast against possible French and Spanish attacks.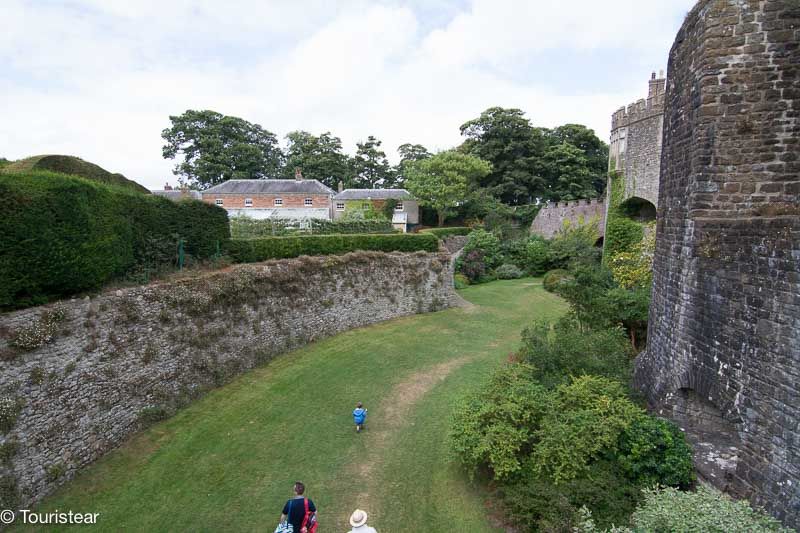 King Henry VIII built around 30 of these fortifications along the coast, and they all have a rose-shaped footprint, the Tudor rose, symbolizing the English royal dynasty.
However, what you find today is a very well-preserved castle (unlike Deal Castle) that serves as a retreat and entertainment venue for local residents who come to have tea and relax in the castle gardens.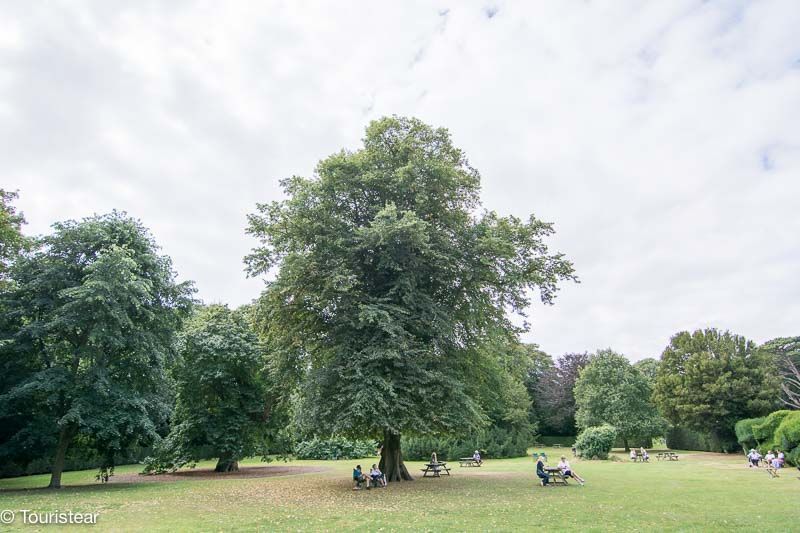 We noticed that there were few tourists and many local visitors who simply went there to spend the afternoon with friends or family.
We had tea and a slice of cake to blend in… completely obliged by the circumstances. You can get access to multiple English heritage sites with this pass.
Sandwich, The Village
Sandwich is a picturesque little town that is very close to Walmer Castle and we had it on our list to visit and take a stroll around.
John Montagu, the 4th Earl of Sandwich, who hailed from this town, is the one credited with inventing what we now know as a "sandwich" – two slices of bread with filling in between – hence the name.
So, no, it's not a coincidence, the origin of the sandwich is in the town of Sandwich.

The town is beautiful, and we were fortunate enough to visit during a celebration. We had a great time listening to music in the town square while enjoying a refreshing drink.
Every now and then, we would take some photos of the three girls singing a cappella (they were amazing) or the audience.
I highly recommend taking a stroll along Strand Street, Potter Street, and Butchery Street.
Canterbury
We left Sandwich in the rearview mirror and headed to Canterbury to visit its cathedral, a UNESCO World Heritage site, and one of England's most important religious landmarks.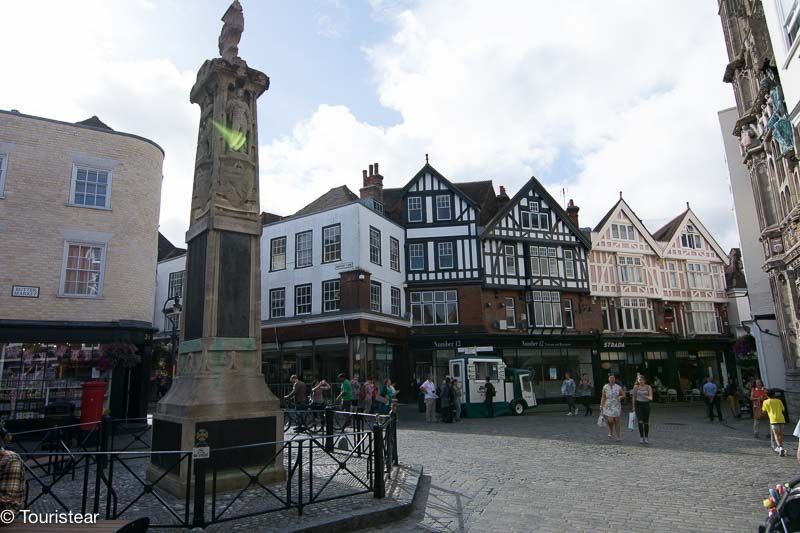 Why is it an important religious site for England? Well, it's because Canterbury is where the leader of the Anglican Church, the most important church in England, resides.
In addition, Canterbury was a significant center for trade and textile production during the 16th to 18th centuries, although it later entered a period of decline. Get a tour guide for an informative experience.
The Canterbury Weavers: The Weavers
In England, weavers already existed around the year 1600. However, in 1685, the Sun King of France, Louis XIV, decided to revoke the Edict of Nantes, which meant that Protestants had to convert to Catholicism or leave the country.
Around 50,000 Huguenots and Walloons left France to cross the English Channel and settle in Protestant towns that were developing in England.

In England, there had been Walloon colonies for over a century that enjoyed the favor of the kings, and Canterbury, where we find ourselves, had one of the most significant colonies.
In fact, Queen Elizabeth granted them a place of worship in the basements of Canterbury Cathedral. They still preserve and use this place after 400 years. Book tickets to the cathedral here.
This massive migration greatly benefited the English textile industry, especially in Canterbury, where it thrived because the Huguenots and Walloons were skilled in silk and cotton weaving, among other things.

For this reason, Canterbury has many references to weavers, and you can visit their houses and see spinning wheels and weaving tools displayed in shop windows, pubs, and bars as decorations. Find places to stay in Canterbury here.
The Norman Castle and Saint Augustine Abbey
In addition to the cathedral, the historic center, and the weavers' houses, you can visit the Norman Castle and St. Augustine's Abbey in Canterbury.
Both are semi-ruined and hold more archaeological interest than anything else. The one I liked the most was the Abbey; it has an interpretation center and an interesting archaeological exhibition.
Afterward, you can leisurely stroll through the ruins and observe what you learned at the interpretation center. It's quite fascinating.
Our plan was to visit Leeds Castle after exploring Canterbury, but it wasn't possible. It was our first significant miscalculation that prevented us from visiting this beautiful castle.
It was getting late, so we set off for Cambridge, where we arrived around nine in the evening, tired and eager to sleep. Tomorrow, we will explore Cambridge and York. Another great day in England!
How To Get From Dover to Cambridge?
During our trip from Dover to Cambridge, we opted for the scenic drive. However, there are alternative modes of transportation worth considering:
Travel Insurance from Dover to Cambridge
If you're planning a thrilling road trip from Dover to Cambridge, I highly recommend considering travel insurance from Heymondo. Trust me, having their coverage will give you the peace of mind you need while exploring the open road.
Heymondo offers comprehensive protection against unexpected mishaps like accidents, medical emergencies, or lost belongings. With their reliable insurance plans, you can embark on your adventure with confidence. Use this link to get 5% off on your travel insurance.
So, don't leave home without it and enjoy a worry-free journey from Dover to Cambridge, embracing the excitement of the road ahead!
Plan Your Trip
Last Updated on 6 September, 2023 by Veronica