Best Things to Do in York UK: 20 Fun Ideas
York is a city that we like very much. We have so much to tell about this elegant city. From contemporary tours to fun and free activities, we'll show you some of the best things to do in York, UK.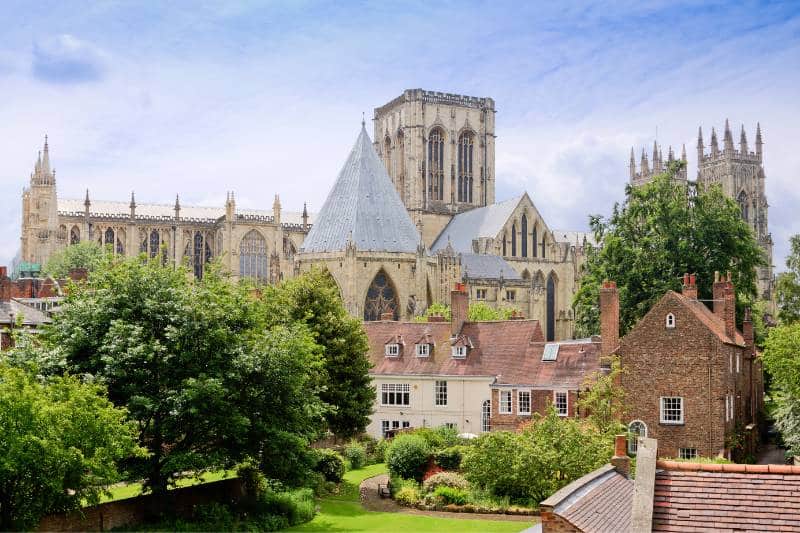 What is York known for?
The city is home to many pubs, a total of 365. If you plan to live here, you can explore one pub at a time all year round! You can explore some of York's oldest pubs in the Monk Bar.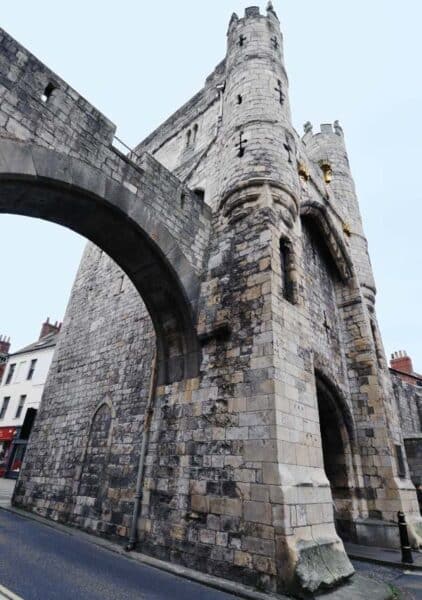 Some of the favorite places for locals and tourists are related to supernatural things besides beer.
York's culture is impressive; it is also known for its architecture, museums, and well-preserved customs that still apply today. We have been here at the end of August, and from what we have seen, there are quite a few tourists, many from other parts of England.
When you're here, ensure you equip yourself with footwear suitable for all-day walking and comfortable walking on cobblestones.
How Long Does The York Pass Last?
The York Pass is valid for 12 months when not in use. You can also choose 1 or 2 days to spend here.
Almost every city in the world has its own city pass, and so does York! We are a big fan of this type of pass; we use them especially when there are many places to visit and all with paid entrance fees.
Moreover, you can plan your trip to York with the 20 places included in this pass, and you won't go wrong. And you won't go wrong.
Best things to do in York, United Kingdom
York has many places you can go. Some may be fee-based, while others are not. Some can also be funny or creepy. Our suggestions are a mix of places we visited and others we plan to visit.
1 Visit York's museums, art galleries, and famous buildings.
We went to the York Art Gallery and marveled at the 14th-century paintings, sculptures, and other works of art. But it's not just the interior that's great. The garden and the building itself are beautiful.
Next, we visit famous buildings such as York Mansion House, Fairfax House, Treasurer's House, and Clifford's Tower. The York Cold War Bunker is a little further away, so a rental car may be helpful.
You must buy a ticket to visit the interior and transportation if you do not have the York Pass. You can get it here; check prices and places to visit.
2. Climb the tower of York Minster
It is one of the largest Gothic cathedrals in York. It took us 275 steps to get to the top, but that effort was worth it. You can witness the panoramic views of the city at 235 feet.
3. Explore the Bridgerton shooting locations at Castle Howard.
This recommendation is new. We went to Castle Howard before filming, and the Birdgerton series existed! If you like this series, you can visit the filming sites and take pictures there.
But Castle Howard is also like the magic castle of your dreams. They decorate it with Narnia or Into the Woods themes during the holiday season. They also offer virtual tours.
4. Watch a comedy at the Grand Opera House
Another recommendation that we did not get to experience firsthand. But I recommend that you check out the shows of the year on their website.
Some of our friends went, and they loved it!
5. Surround yourself with Vast Heather Moorlands in the North York Moors National Park.
If you want to be surrounded by nature, visit the North York Moors National Park. The heather moors are more than 44,000 hectares.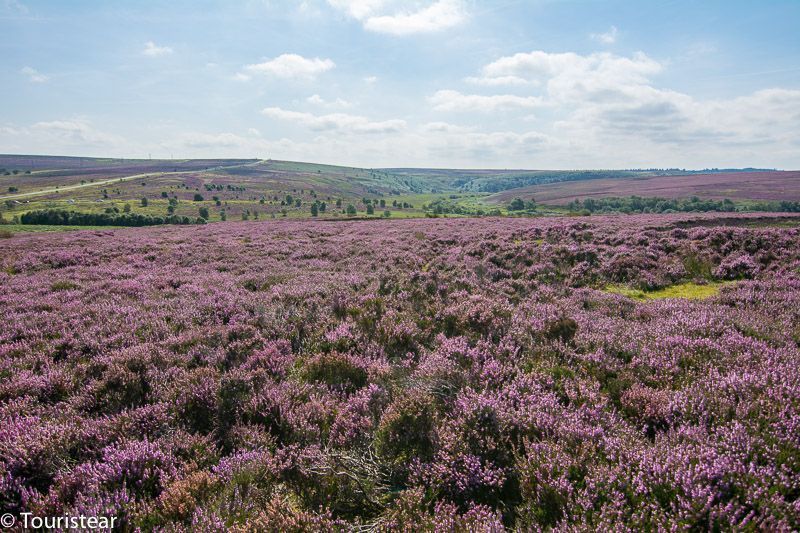 You can relax and walk to enjoy York's fresh air. It is also a place to take amazing travel photos.
Different Things to Do in York, UK
York also has unique experiences to offer! We can still remember the fun things we did in York. Some of the activities and destinations remain in our memory.
1. Enjoy afternoon tea at the National Railway Museum.
Afternoon tea is a must; in York, you can give it a different touch with the experience at the National Railway Museum.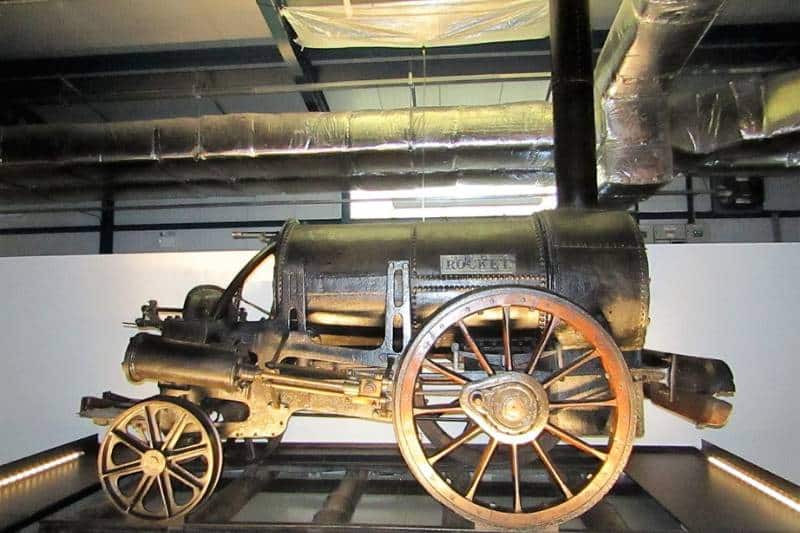 Inside one of the largest railway museums is the Countess of York. We treat ourselves to an afternoon tea inside a train carriage. It was money well spent.
If you stay at the Elmbank Hotel And Lodge, you can enjoy a lovely afternoon tea there. They offer delicious cakes, pastries, and sandwiches. You can book a room here.
2. Learn more about York's past at the Jorvik Viking Center.
If you are traveling to York with children, visit the Jorvik Viking Center. Spending an hour or two here can make the whole family happy as you hop on the rides and learn more about the Vikings' impact on York. Plan your visit on their website.
3. Reimagine Your Inner Wizard in Diagon Alley.
Diagon Alley, also called The Shambles, is a must-see for Potterheads. It may not be the site of the Harry Potter filming, but some say it was one of the places where the inspiration came from.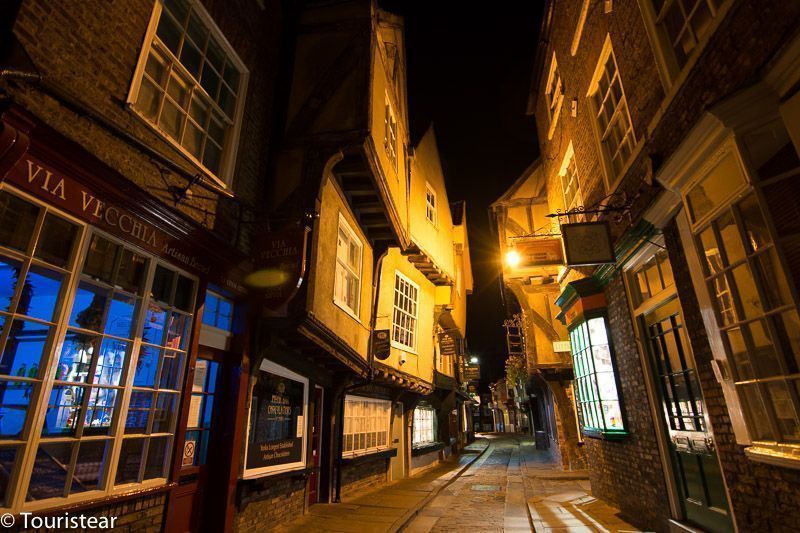 We walked around and did some souvenir shopping along Medieval Street. The city is doing a great job of preserving its landmarks, and Diagon Alley is one of them. It is one of the best-preserved medieval shopping streets in Europe.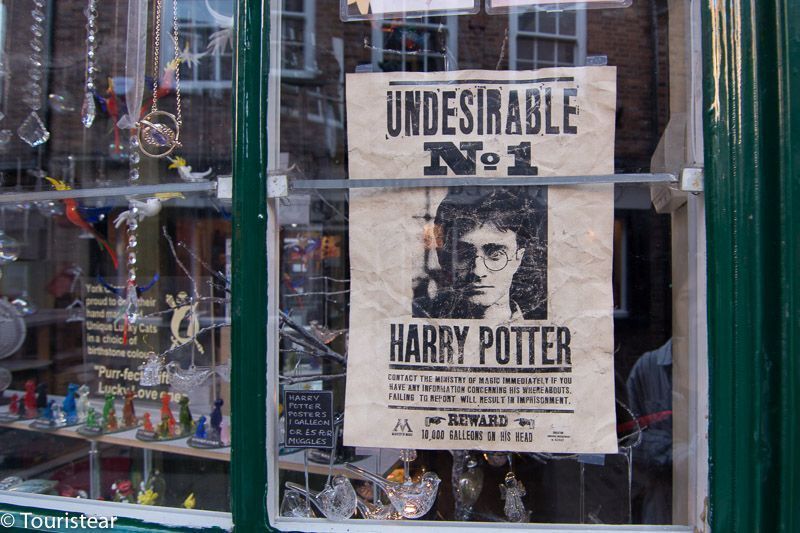 4. Travel to the Dark Past in The York Dungeon
Another memorable trip is to tour York's dark history through the York Dungeon. You can book your tickets in advance.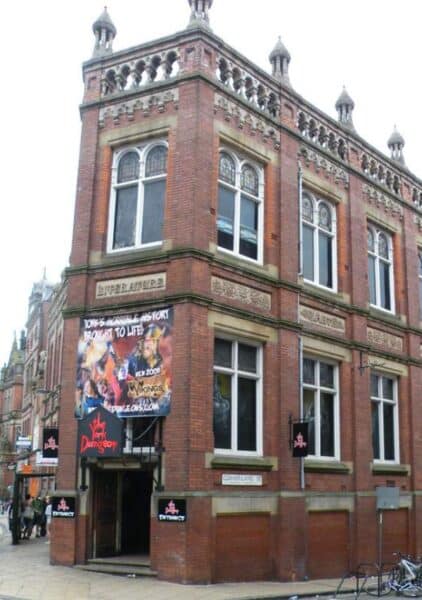 The whole experience takes over an hour to learn about York's 2000-year history. There may be a time when the themes become more obscure; better to be there for the kids, but most of the time, you meet interesting characters from the past.
Because of the way The York Dungeon was built, it can be difficult to get in with an electric wheelchair, so make sure you have someone to help you get around. The Dungeon offers a manual wheelchair.
5. Immerse Yourself in Medieval Times at Barley Hall.
Barley Hall is not just a medieval house where you can simply walk around and experience medieval times through your eyes. You can also dress up and recreate famous Romeo and Juliet locations in the Bardo.
We didn't get to perform or dress up, but we enjoyed walking around and having a nice cup of coffee at Barley Hall Coffee Shop. Pay attention to uneven stairs, be sure to watch your step.
6. Freaking out as part of your activities in York.
In addition to having a good afternoon tea experience, we signed up for a ghost tour in York!
York's original ghost walk was a thrilling and spooky experience. I love this kind of tour; we always try to do one of ghosts or mysteries and legends.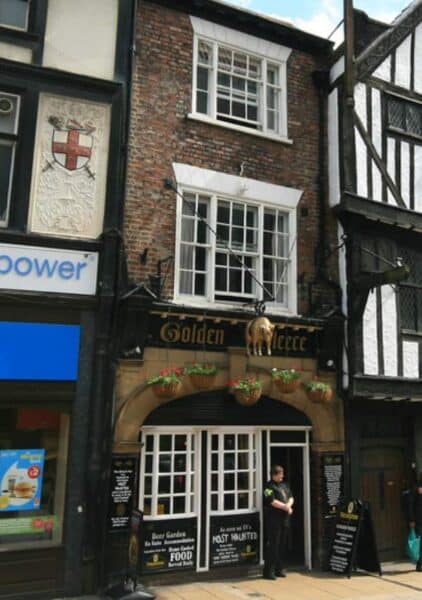 Another spooky experience most supernatural tours do in York is visiting the haunted Golden Fleece pub! In fact, you can even dare to stay in one of its rooms.
7. Visit the farm at Piglets Adventure Farm
This unique adventure may be enjoyable if you travel with children or love animals.
You can hang out with pigs and other farm animals. They let you feed them. During the visit, many families and children will enjoy a great time together!
It was recommended to us, but most of the events were for children, so we skipped it.
8. Embark on a Beer Tour at Brew York
After hanging out at the farm, you can head to the next destination. Although if you are traveling with children, you may want to skip this visit.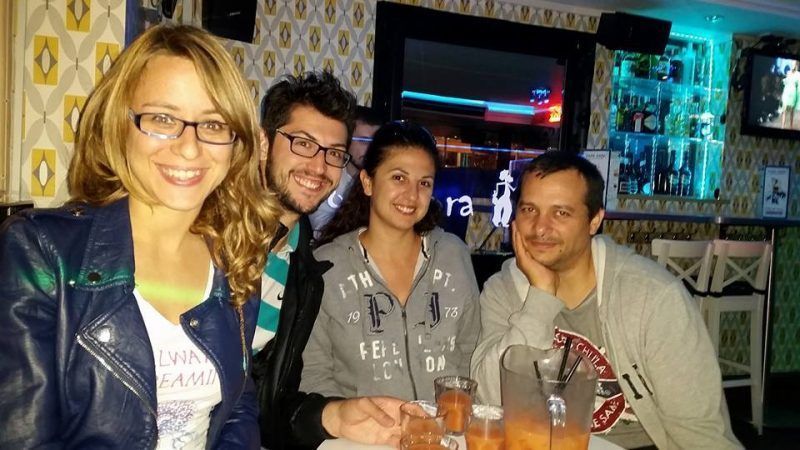 Brew York has weekly beer tours you can join. We hung out on the riverbank with our beers. Another unique experience to pair with your beer is the Asian fusion dishes served at Brew York!
9. View Aircraft at the Yorkshire Air Museum
There are few museums dedicated to airplanes, so this was a stop we wanted to go to in York. It has more than 500,000 aviation articles. Some historic aircraft are just outside, while the older ones are inside the museum.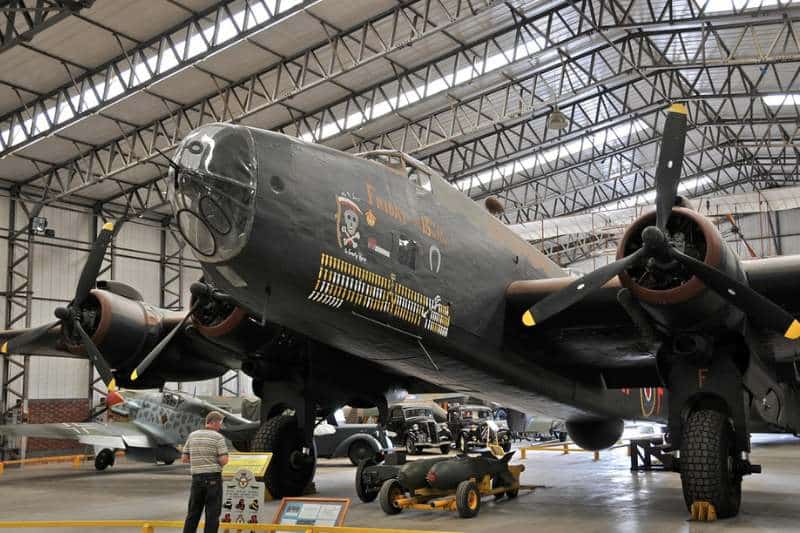 10. Get lost in York's Labyrinth
There are 6 labyrinths that you can go through. We had a lot of fun looking inside the Giant Corn Maze and it took us a while to find our way out.
It is the largest maze in Britain, so keep an eye on your children as you venture into any of these mazes. Remember to bring water to stay hydrated, especially during the summer.
Free things to Do in York, UK
Between our visits mentioned above, we also went to other places and did a couple of activities. Some were free, but you can also enhance your experience by doing other paid activities.
1. Take a walk along the Ouse River.
We went on a cruise, and we did (at sunset)! Of course, the boat trip was fantastic. We saw York's historic sites from a different perspective.
The trip started at Clifton Bridge to Millennium Bridge and back upstream to Clifton Bridge for almost an hour.
The ship had everything we needed to enjoy the trip, from restrooms to a bar with wine, soft drinks, other beverages, and snacks. In addition, the guide was excellent and was telling the story and the places we were passing through entertainingly.
The cruise is highly recommended, but you can take a tour on your own by walking along the river, taking pictures, and enjoying the outdoors free of charge.
2. Relax in the York Museum Gardens
You can also opt to stay outside the York Art Gallery and hang out in the York Museum Gardens. Admission is free, so you can walk around or just relax outdoors.
3. Explore the Old Town
You can get the audio guide and explore York on your own. Head to Parliament Street and even shop at the independent store to support local brands.
If you plan your tour well on your own, you can visit all the attractions in the city center.
4. Walk along the Walls of the City of York
Walking along York's city walls is something everyone can do. We did it, and we recommend you do it too. It extends for about 2 miles (3 kilometers approx), and you can take about 2 hours to complete the trip.
Touring York City Walls is a must on your list if you want to see York in different places. We brought water bottles and our essentials with us in this small but roomy travel backpack.
5. Visit the Skatepark
As we walked around, we saw a couple of skate parks such as Rowntree Park Skatepark. It is another unique and free destination for young people and children.
Other Things to Do in York, United Kingdom
Here are some things to do in York that you may want to consider for your trip. We planned to visit some of them while we were in town but spent too much time on the tours that we simply ran out of time to do so.
Experience the Victorian era at York Castle Museum
Visit the ruins of St. Mary's Abbey
Listen to classical music at the York Theatre Royal
Learn more about chocolates at York's Chocolate Story
Marvel at the beauty of the Yorkshire Dales
What are the most popular things to do in York, UK with kids?
You can definitely find some of our recommendations to be child-friendly. In addition to the places we visited, you can add York's Chocolate Story, Yorkshire Air Museum, and a trip to one of the Skate Parks in York to your list.
What should I not do in Yorkshire?
The city is one of the safest places in the UK, so here are some brief tips you may want to read before your trip.
Walking around York is the most recommended way to get to know the city, but you can also rent a car. But do not drive in the city during rush hour. It can become congested.
Do not wear flip-flops or heels while in York. You may end up walking for a long time, and cobblestone paths and flip-flops can make the whole experience inconvenient.
What is the Best Time to Visit York?
The high season is during the summer. York accommodations and destination rates are higher than in the low season.
When it comes to weather, the best time to visit York is in spring, late August, or autumn.
The average temperature in spring and autumn is around 17°C but drops to 7°C in November.
Along with the summer season, winter is also a bad time to book accommodation. Christmas markets make York a favorite destination for locals and travelers alike. And prices are going up!
Where to Stay in York?
We stayed at the YHA in York; we booked a private room for Fer and me. The site is friendly, and the quilts were to be taken away!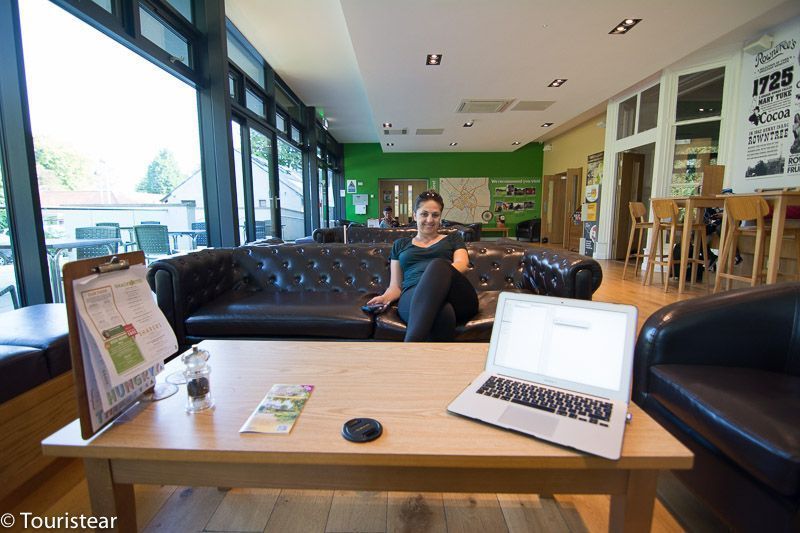 Another affordable place is The Rosehips at Kerensa, a relaxing place to stay; it is well-priced but a bit far from the city center.
Budget
An economical option is a double room at Apple House. It is close to Cliffords' Tower, Jorvik Viking Centre, York's Chocolate Story, and other fun places to be with kids. But consider the family room for everyone.
Medium Range
If you're heading to York Minster, you need to stay somewhere close by, such as Minster Walk Guesthouse. You can relax in the lounge, munch on treats after a long walk, and enjoy a complimentary continental breakfast before heading out the next day.
Luxury Lodging
The Grand York is perfect for traveling as a couple. In addition to its spacious rooms, it also has free access to services such as the pool and spa. You can book a room here.
For an extra luxurious place to stay, consider the Maison Parfaite YO1. The vacation home can accommodate 10 people in 4 bedrooms. You can rent the place here.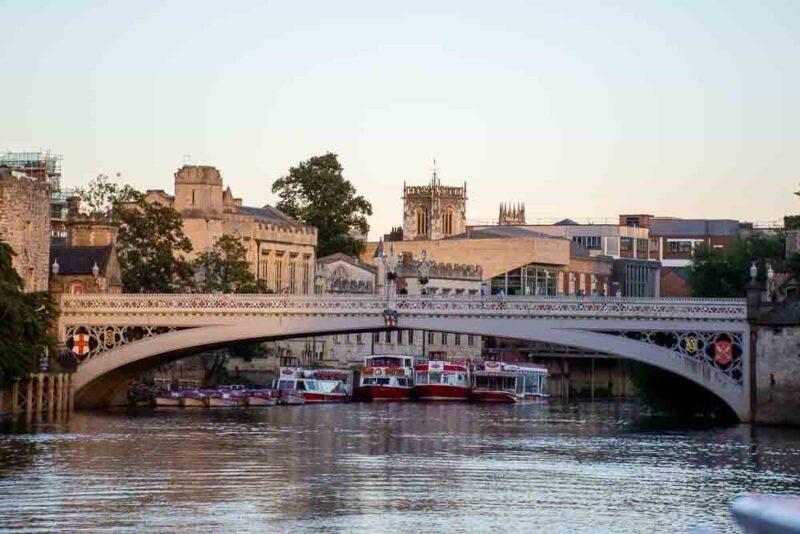 Travel Insurance
Enjoy a carefree adventure in York while being prepared for any emergency. Travel with travel insurance from Heymondo travel insurance at a discounted price with this link.
You can customize the coverage to your needs and dates to travel with peace of mind to any destination. Also, if you get your travel insurance through this link, you have a 5% discount on any of the insurances of this company.
Is It Worth Visiting York, UK?
York is definitely worth a visit. It has exciting attractions for adults and children, and we are indeed left with memorable experiences.
We visited York as part of our road trip through England and Scotland. A trip that I will undoubtedly repeat on another occasion.
Plan Your Trip to the United Kingdom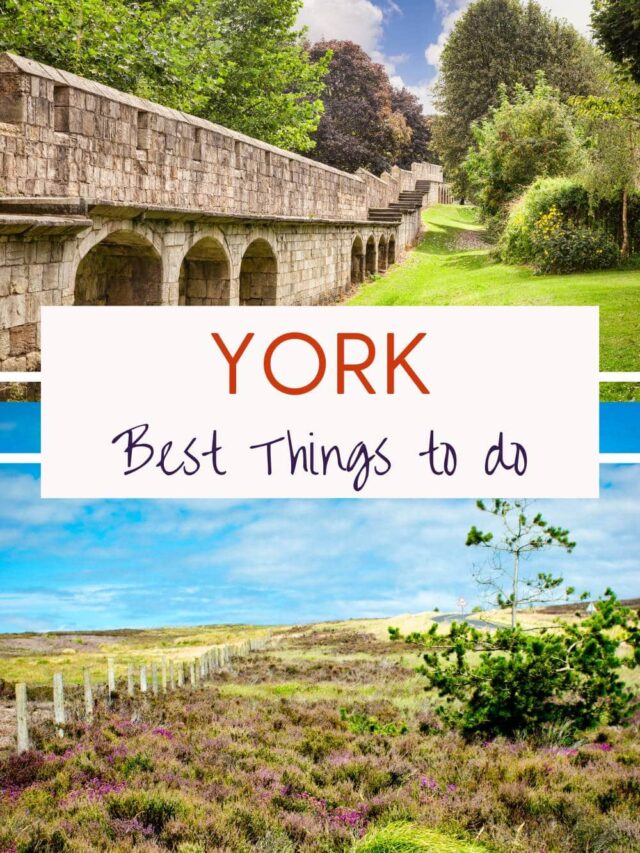 Last Updated on 13 September, 2023 by Veronica
Disclosure: Some of the links on this post are affiliate links, meaning at no additional cost to you, I may earn a small commission if you click through and make a purchase.
Author: Veronica
Vero, a seasoned traveler, has explored 25 countries and lived in five, gaining a rich perspective and fostering an infectious passion for travel. With a heart full of wanderlust, Vero uncovers the world's hidden gems and shares insights, tips, and planning advice to inspire and assist fellow adventurers. Join Vero and let the shared passion for travel create unforgettable memories.