Best London Paris Vacation Itinerary
We always try our best to find ways to travel to different places and visit tourist spots in one country. But now, we went on and challenge ourselves to visit two cities in England and France. So we are sharing our best London Paris vacation itinerary.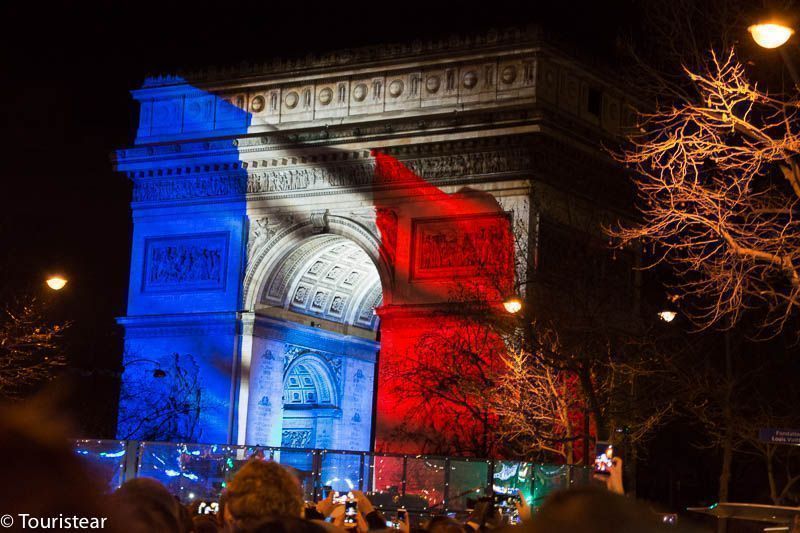 Disclosure: Some of the links on this post are affiliate links, meaning at no additional cost to you, I may earn a small commission if you click through and make a purchase.
How Do I Get between London and Paris
Fortunately, several land transportation options are available, including flights, trains, and buses. To help you make an informed decision, here's a quick guide on traveling for your best London Paris vacation itinerary.
London Paris By Air: Flights from London to Paris and vice versa takes 1 hour and 15 minutes. Book flight tickets for British Airways, Air France, and Ryanair early for better discounts. This is one of the fastest and time efficient ways to travel to both cities.
London Paris By Ferry: A longer but the scenic option is taking a ferry from Dover in the UK to Calais in France and driving to Paris, which takes 5 hours.
London Paris By Train: The Eurostar train takes 2 hours and 15 minutes from London St Pancras International Station to Paris Gare du Nord Station. It has daily departures and is a great option for shorter trips or a day trip.
The best thing about this option is that it leaves you practically in the city's center. At London's St Pancras station, you have access to the underground with direct lines to the main tourist spots in the city.
If you arrive in Paris, you arrive at the Gare du Nord; here, you also have access to the metro network that will take you to the most important places in the French capital in a few minutes.
The only bad thing about this option is the price, it is probably the most expensive option.
Get train tickets here and check the prices for your trip.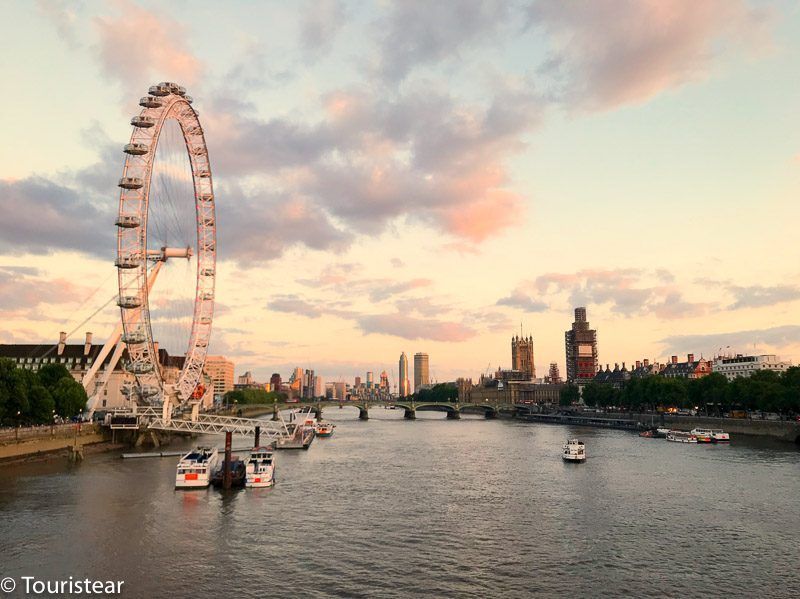 London Paris By Bus: Flixbus and Eurolines offer cheaper options to travel between London and Paris than flying or taking the train while taking in the views of both cities.
London Paris By Car: You can rent a car, take the Eurotunnel from Folkestone to Calais, and then drive to Paris, which takes approximately 3 hours and 30 minutes.
This option is perfect if you plan to road trip the country since in Paris it is not necessary to have a car. You can use public transport, it is much more comfortable.
We have gone by car many times and the truth is, then driving there is quite stressful, especially during the week and parking the car is expensive.
London Transportation for London Paris Vacation Itinerary
There are several ways to get around London, but if you only visit tourist spots, we suggest getting a Go City London Pass with access to the "Hop-on, Hop-off" bus.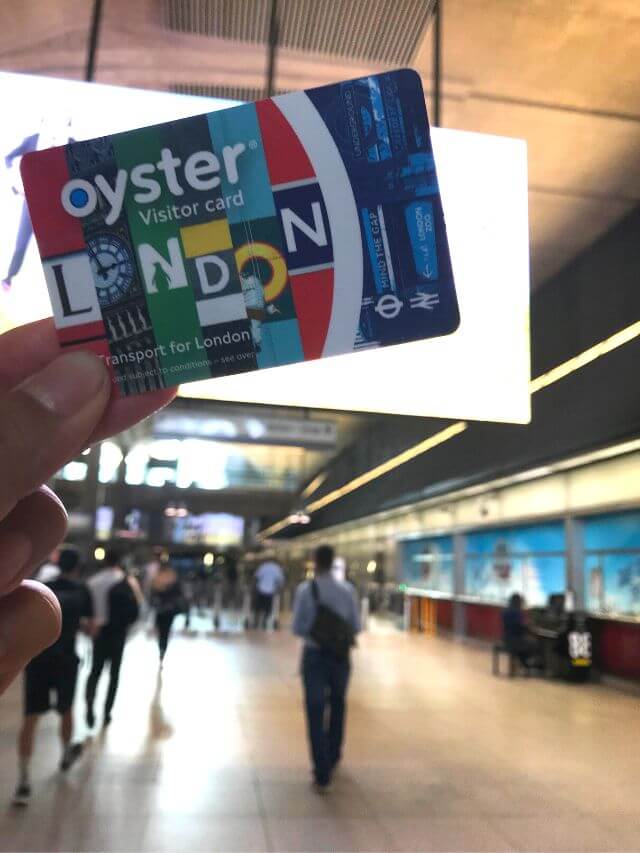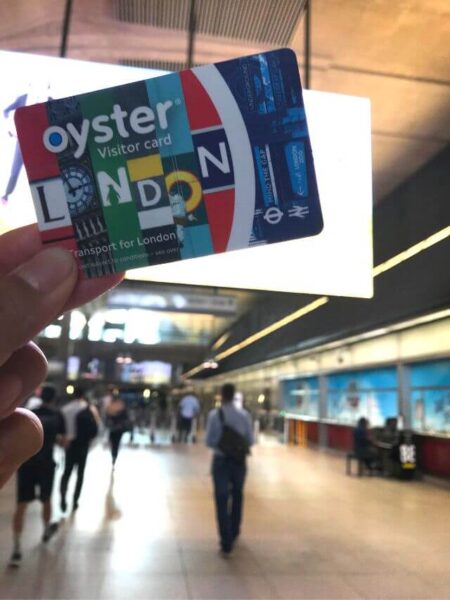 With an Oyster Card pass, you can travel on the Tube, buses, Overground, DLR, and Thames Clippers River Bus Services. Just tap your pass on the reader or show it to the driver or staff.
The Travelcard is only valid for zones 1-6, but if you need to go outside those zones, you need to purchase additional tickets.
Paris Transportation for London Paris Vacation Itinerary
Not only does Go City Paris give you access to popular attractions like the Louvre Museum, but it also includes transportation options like the hop-on hop-off bus, river cruise, and Batobus.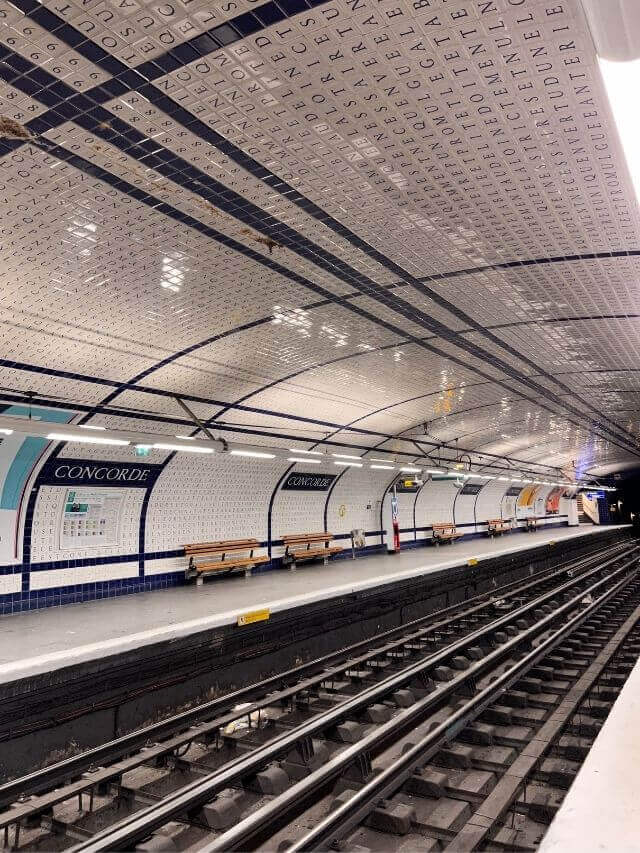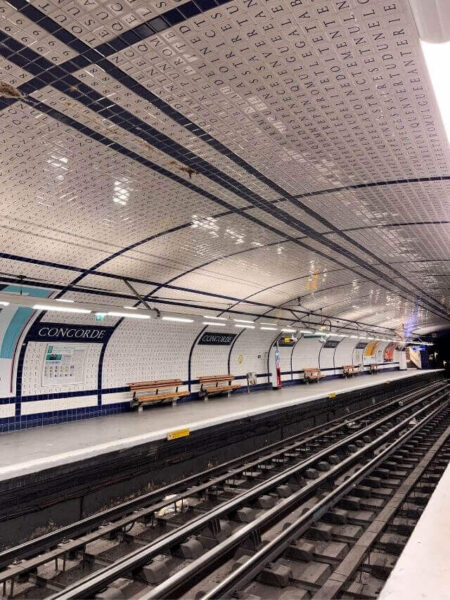 London Destinations for the London Paris Vacation Itinerary
London is a hive of activity, and whether you are interested in history, art, food, or shopping, the city has something to suit everyone's tastes.
Here are some top destinations you do not want to miss out on in your London Paris Vacation in England's buzzing capital city!
Walk Around Central London
We started at the Tower of London, where medieval walls, stunning Crown Jewels, and a glimpse of the castle's past await.
Next, we visited Buckingham Palace, the official residence of the British monarch, and witness the Changing of the Guard ceremony, an experience we highly recommend history fans to see. Don't miss the Churchill War Rooms or the world-renowned British Museum during your trip too!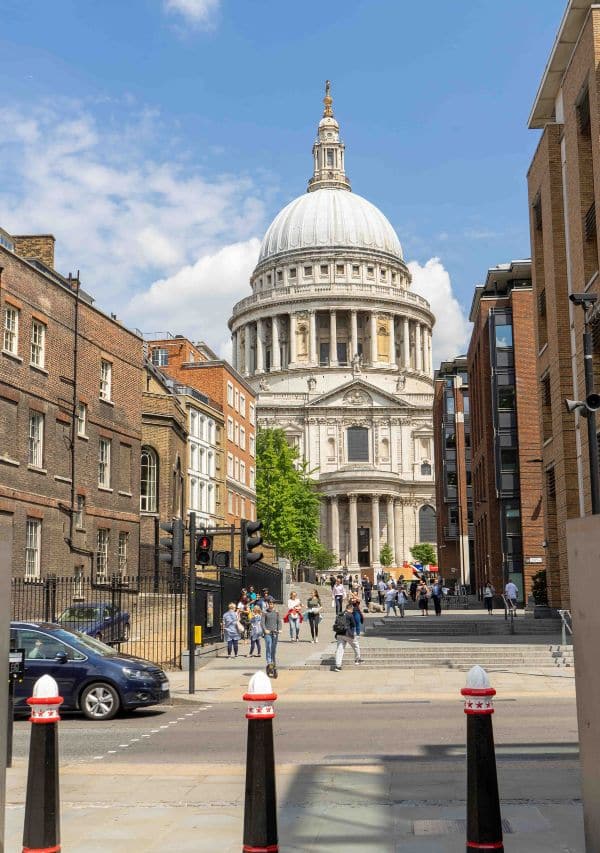 Then, we strolled our way to the South Bank, where the Tate Modern showcases modern art masterpieces, and head up to the Tower Bridge to witness breathtaking views of the River Thames.
If you like to see architectural masterpieces, head to St. Paul's Cathedral and take a picture at its famous dome. Westminster Abbey is another architectural gem famous for royal ceremonies and burials.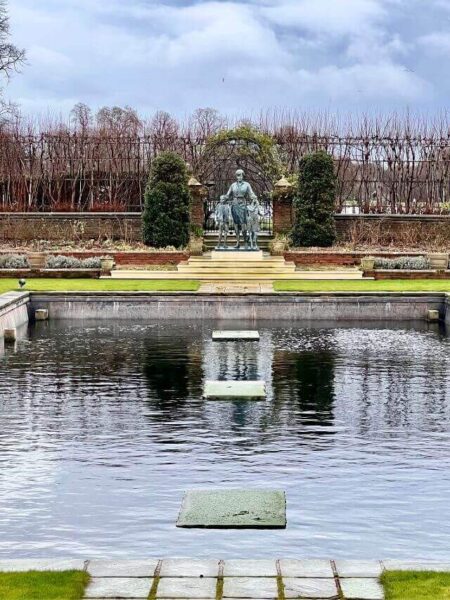 We always try to give ourselves some time to stroll in a square or a park nearby, making the park the perfect place. You can go boating on the Serpentine Lake and visit the Diana Princess of Wales Memorial Fountain.
Take a Ride at The London Eye
Take a ride on the iconic London Eye, one of the most popular tourist attractions in the city. Standing at 135 meters tall, Europe's tallest Ferris wheel offers breathtaking 360-degree views of London's skyline. During our first trip to London, I made sure to try riding the London Eye!
You can see landmark buildings such as Big Ben, Buckingham Palace, and St. Paul's Cathedral, and the River Thames. The slow rotation of the capsules gives you time to take in the sights, capture memorable photos, and have a unique perspective of the city.
It is perfect for couples, families, or anyone seeking a memorable adventure in London. Instead of buying a separate ticket for the London Eye, you can save more when you get a Go City London.
Shop and Dine at London's Shopping and Market Districts
London's shopping and market districts cater to all tastes, from high-end luxury to quirky and eclectic finds, making it a top global shopping destination. If you love to shop, you might want to consider wearing comfy travel shoes.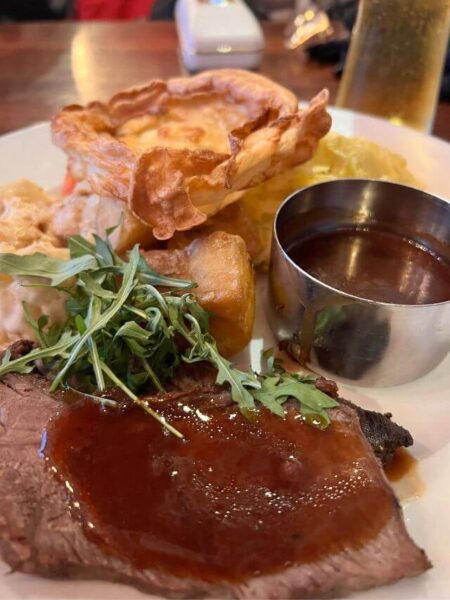 Oxford Street, with its 300 stores including luxury brands, is a popular destination for fashion-conscious shoppers. For a traditional market experience, visit Leadenhall Market, dating back to the 14th century.
Piccadilly Circus is a vibrant shopping destination with street performers and specialty shops. It is my favorite place for its energy and unique items.
Meanwhile, the Covent Garden is a bustling market district where visitors can find unique gifts, enjoy street food, and soak up the atmosphere.
See Monuments at Trafalgar Square
Located in central London, Trafalgar Square is a renowned tourist destination, surrounded by historic buildings and monuments that you can see most for free.
At the center of the square stands the famous Nelson's Column, a tribute to Admiral Horatio Nelson. The National Gallery, a world-renowned art museum, houses impressive art collections from famous artists such as Van Gogh, Monet, and da Vinci.
You can book entry tickets in advance here.
Other notable monuments in Trafalgar Square include the bronze lions, Fourth Plinth, and fountains. A visit to Trafalgar Square offers an opportunity to see iconic monuments, learn about London's rich history, and experience the vibrant atmosphere of the city center.
Go on a Walking Tour from the Big Ben
We went on a walking tour from Big Ben, stopping at the stunning Kensington Palace along the way.
Starting at the iconic Big Ben, we strolled through the charming streets of Westminster, soaking in the atmosphere of this vibrant neighborhood. Then, I visited Kensington Palace, a true masterpiece of British architecture and the former home of Princess Diana.
Discover History, Science, and Art at London's Museums
One thing that always comes to mind when I think of London is the incredible museums. They have something for everyone, from ancient history to contemporary fashion. I love the Victoria and Albert Museum, or V&A, with its stunning art and design collections.
For a taste of the natural world, the Natural History Museum never disappoints with its impressive specimens and interactive exhibits. There are many things to see in the museum; a guided tour makes it a more insightful experience.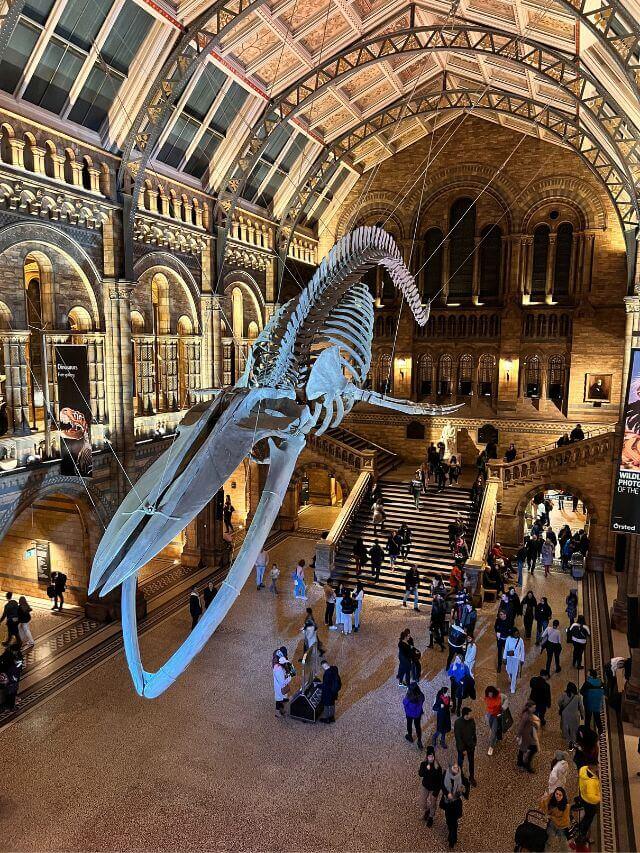 Paris Destinations for the London Paris Vacation Itinerary
The City of Light, the city of love, Paris is everything you could want in a vacation spot. Make sure to include these must-visit destinations.
See Artworks from Famous Artists at the Museums in Paris
For art enthusiasts, the city's world-class museums like the Louvre, Musée d'Orsay, and Centre Pompidou are absolute must-visits. I was in awe of the impressionist masterpieces by Monet and Renoir and the surreal works of Dali and Magritte.
We wanted to visit as many museums as we could so we bought the Paris Museum Pass. Appreciate the diverse range of art that this city has to offer. It's truly a paradise for art lovers!
Visit the Most Beautiful Cathedrals in Paris
As a traveler with a love for art and history, I loved exploring the impressive cathedral in Paris.
I was lucky enough to be able to visit the impressive Notre Dame Cathedral, with its imposing Gothic architecture and rose windows, before the fire. Climbing its towers, seeing the gargoyles up close and the views of the city, is an experience that we hope we can repeat.
And the intimate Sainte Chapelle, with its intricate stained glass and vibrant colors, left us in awe.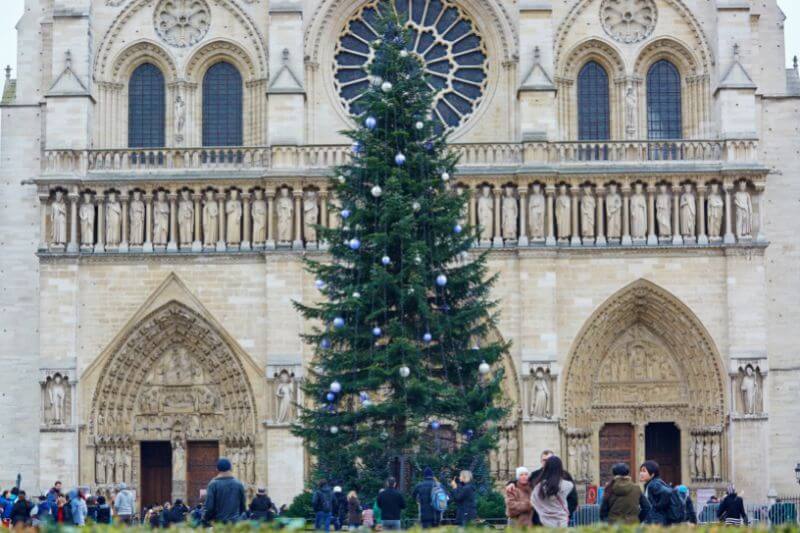 I highly recommend visiting the cathedral and the Chapelle to anyone looking to experience the beauty and grandeur of French design.
Get a Top View of Paris
To experience the true beauty of Paris, there's no better way than to get a bird's eye view of the city. The Eiffel Tower and Arc de Triomphe are two of the most iconic landmarks in Paris, offering breathtaking views from the top.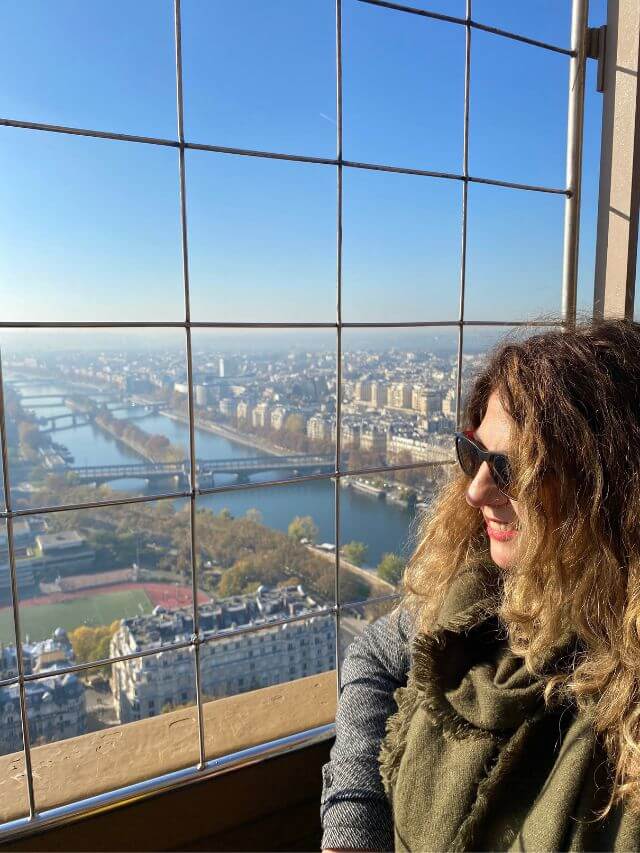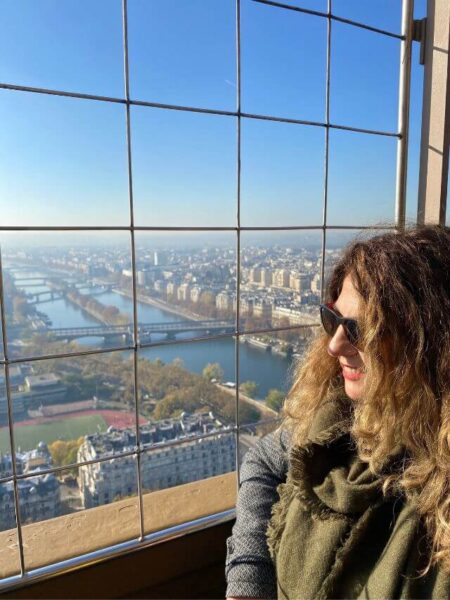 The sights are truly unforgettable, especially when enjoyed during the day or at night. It is a must-do for anyone visiting the City of Light.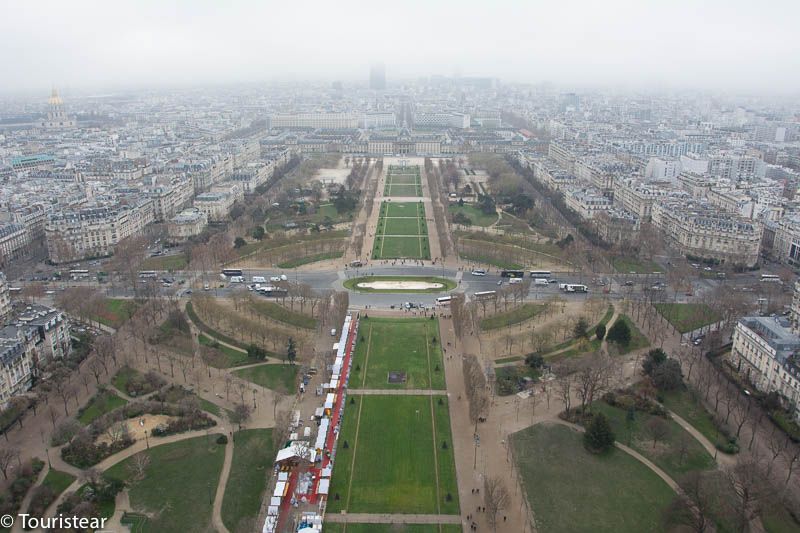 We have already climbed the Eiffel Tower 3 times, and the truth is that we never get tired. The first time we didn't have much luck with the weather, which was hardly visible, but the other two times, we could enjoy the French capital with sun and good visibility.
Watch a Cabaret at Moulin Rouge
No trip to Paris would be complete without experiencing the magic of the Moulin Rouge. This iconic cabaret has entertained audiences since the late 1800s, with its signature can-can dance and glamorous costumes.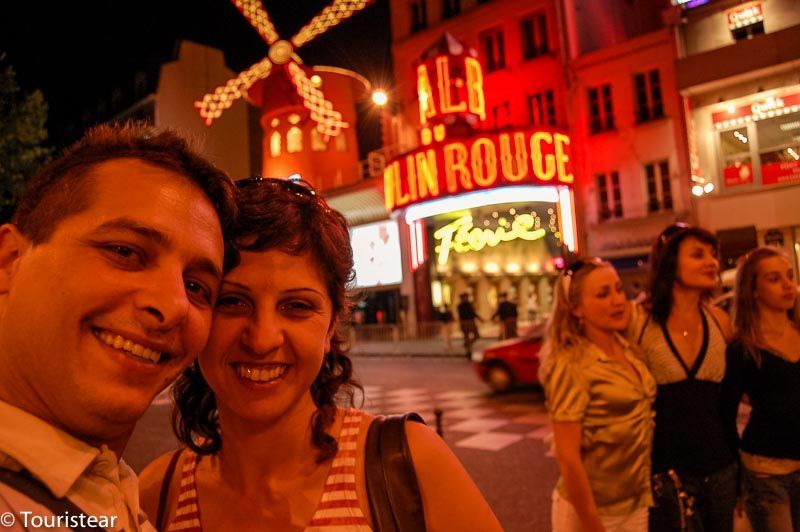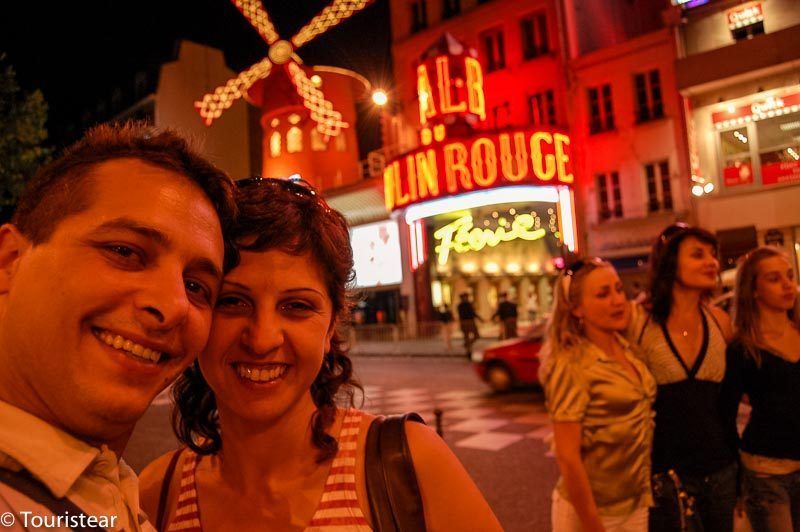 The Moulin Rouge has been immortalized in film and popular culture, but there's nothing quite like seeing a show live. From the spectacular stage design to the breathtaking performances, the Moulin Rouge is a truly unforgettable experience.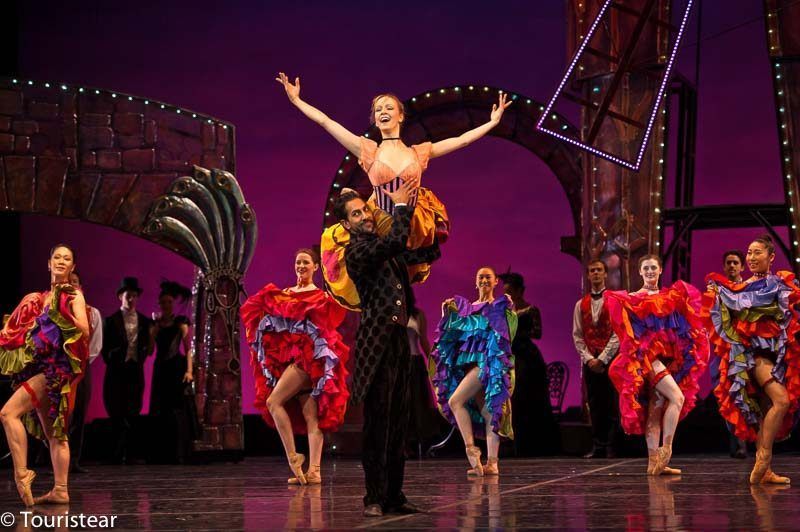 It is not hard to see why the Moulin Rouge has remained such a beloved institution over the years, and if you are looking for a night of excitement and entertainment in Paris, this is the place to be.
Explore Historical Shops and Dine at The Latin Quarter
Not only is this neighborhood full of stunning architecture and buzzing energy, but it is also home to some of the most unique and eclectic shops in the city.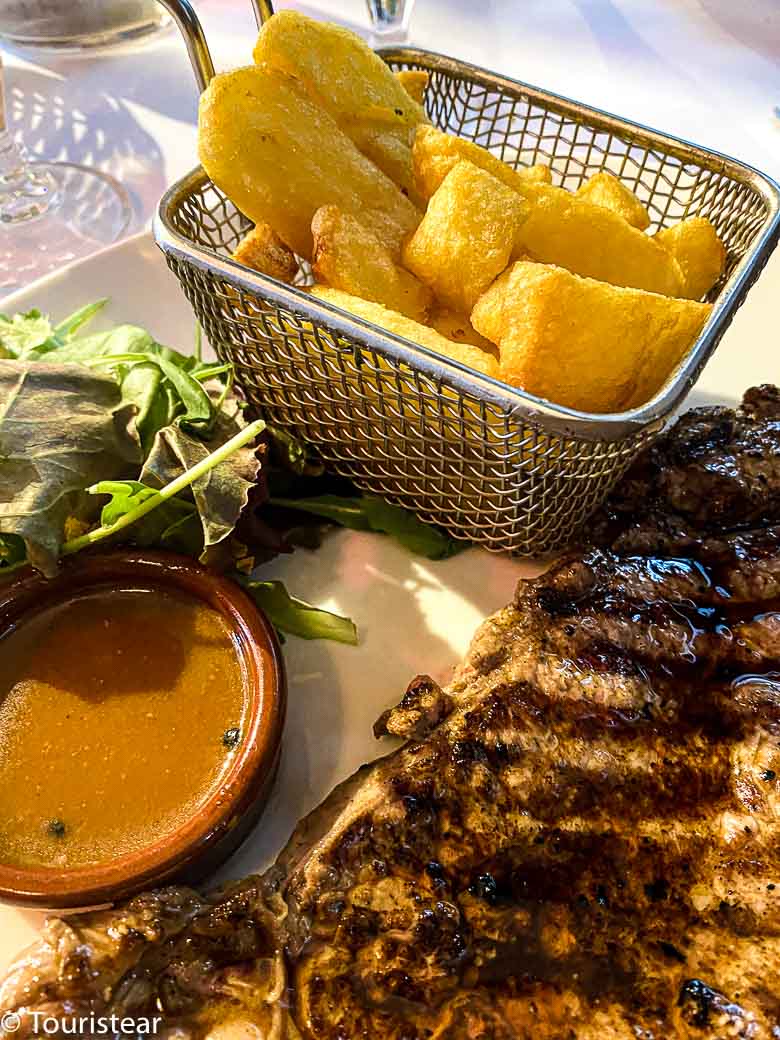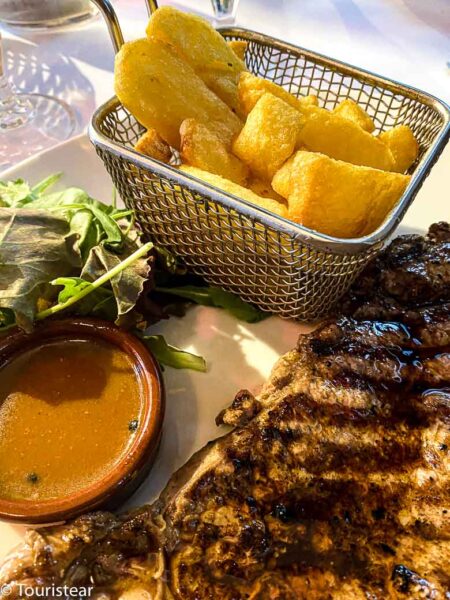 As you wander through the charming streets of the Latin Quarter, you will discover all sorts of hidden gems – from vintage clothing stores to handmade jewelry boutiques. And if you are a bookworm, you will love exploring the historic bookstores that line the neighborhood.
But the Latin Quarter is not just about shopping – it is also rich in culture and history. Take a tour of the Sorbonne or the Panthéon and dive into the area's fascinating past.
For an authentic taste of Parisian life, the Latin Quarter is a must-visit destination that's sure to leave you enchanted.
Take a Walk in Tuileries Garden and Nearby Attractions
You can take a leisurely stroll through the park's picturesque paths and admire the stunning statues and fountains. And if you are in the mood for some relaxation, there is no better place to lay out a picnic blanket and soak up some sun.
But the Tuileries Garden is not just a beautiful park – it is also surrounded by some of the city's most iconic landmarks, including the Louvre Museum and the Place de la Concorde.
So, whether you are a culture vulture or just looking for a quiet retreat and a bike ride, the Tuileries Garden is the perfect destination for a day out in Paris.
Accommodations for Your London Paris Vacation Itinerary
Finding the right accommodation can make all the difference on your London-Paris vacation itinerary. Here are some top picks for where to stay in London and Paris, along with recommended sources for booking.
Where to Stay in London?
During our last trip to London, we had the opportunity to collaborate with the Hilton Canary Wharf. The hotel was simply fantastic, from the impeccable treatment and cleanliness to the delicious breakfast.
However, I must admit that the price is quite high, and it can easily exceed €250 per night.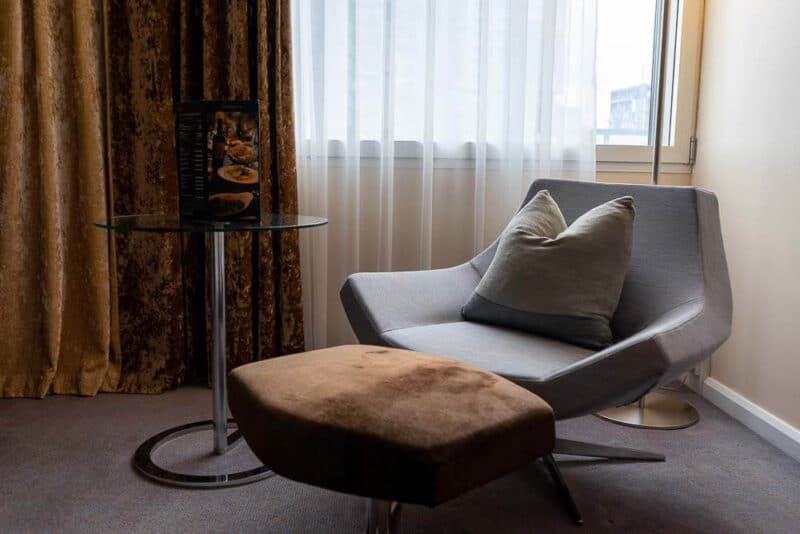 For a more budget-friendly option, we stayed at the Hampton by Hilton Waterloo during our previous visit to London, and I highly recommend it.
The hotel is conveniently located, just a short walk from Westminster and only a few steps away from Waterloo underground.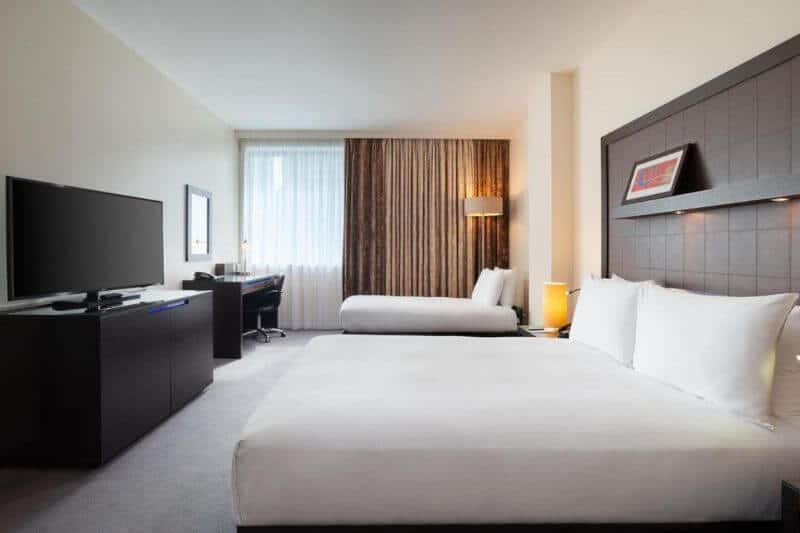 When planning your stay in London, I suggest checking out the hotels listed on Booking.com. Be sure to read the reviews, especially those regarding cleanliness, and make sure the hotel is located near a subway stop for easy transportation.
Where to Stay in Paris?
For a peaceful option, La Defense is a great area to stay in. It is a financial district and usually has lower prices on weekends. The metro connectivity to the city center is fantastic. Check out The CitizenM and Campanile Paris Ouest – Nanterre – La Defense hôtel.
Porte d'Orleans is also a great option, and we stayed twice at the Acropole Hotel. It is close to the metro station, has some fantastic restaurants, and is only a 10-minute ride away from the Eiffel Tower.
Lastly, the Luxembourg Gardens area is pretty cool and centrally located. We had an amazing experience staying at the Marché Saint Germain Apartment.
What Is the Best Time of Year to Visit London and Paris?
The best times to visit are during the "shoulder seasons" of spring (March to May) and fall (September to November) for milder weather and smaller crowds. But, if you love the hustle and bustle, summer (June to August) is also great!
For budget travelers, winter (December to February) offers lower prices and festive holiday activities.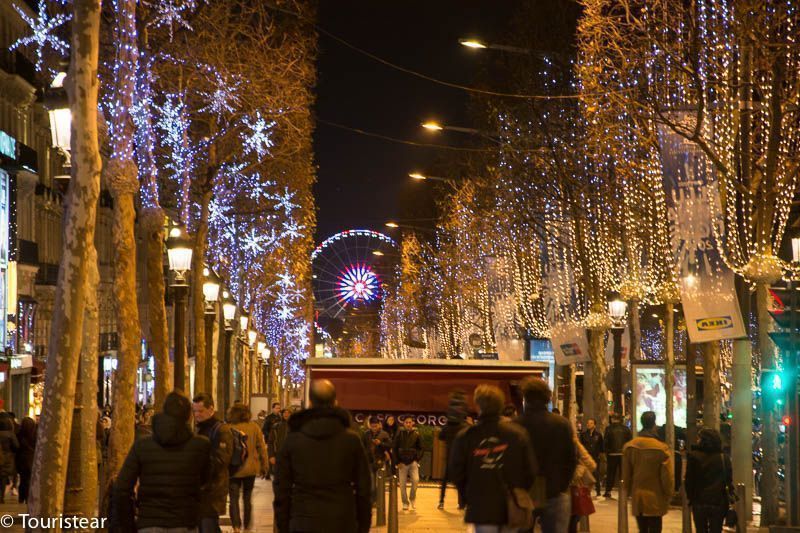 How Many Days Do You Need for London Paris Vacation Itinerary?
I highly recommend spending at least five days exploring the highlights of both cities. However, if you have the luxury of time, a week or more is even better to soak up the culture, attractions, and delicious food without feeling like you're rushing around.
London Paris Vacation Itinerary in Days
Here is our 5-day London Paris vacation itinerary to give you some ideas on how to spend your trip.
Day 1:
Arrive in London early in the morning
Take a tour from Big Ben including Kensington Palace
Visit the Churchill War Rooms and the British Museum
Hop on a ride on the London Eye at sunset
Day 2:
Take a tour of the Tower of London and Tower Bridge
Explore St. Paul's Cathedral and Westminster Abbey
Walk around Hyde Park
Shop and Dine at Oxford Street
Day 3:
Take the Eurostar train from London to Paris (or other transportation)
Visit the Eiffel Tower and Arc de Triomphe for a top view of Paris
Explore the Musée d'Orsay and the Centre Pompidou for famous artworks
Watch a cabaret at Moulin Rouge at night
Day 4:
Take a walk in the Tuileries Garden and nearby attractions such as the Louvre Museum
Visit the Notre Dame Cathedral and Sainte Chapelle
Shop and dine in the Latin Quarter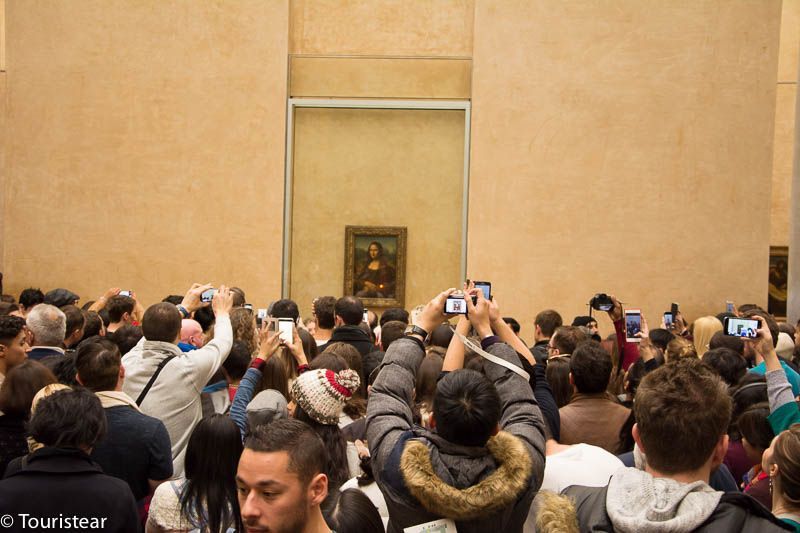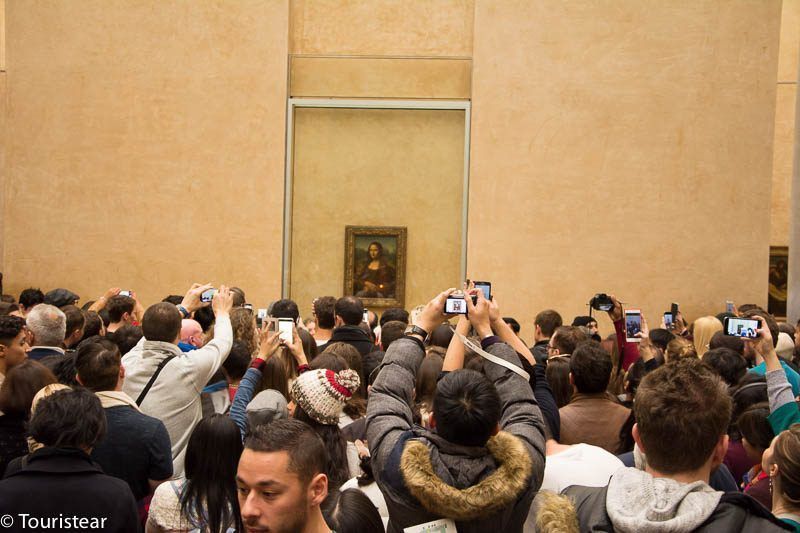 Day 5:
Depart from Paris in the evening
Packing Tips For Your London Paris Vacation Itinerary
Pack smart! Check out these essential packing tips to make your trip stress-free.
Consider the weather: Pack clothing suitable for the season, including layers for changing weather conditions in both London and Paris.
Comfortable footwear: Bring comfortable shoes for walking long distances and exploring the cities' historical sites and museums.
London and Paris Go CityPasses: Purchase London and Paris Passes to save on attractions, transportation, and skip the lines at popular museums.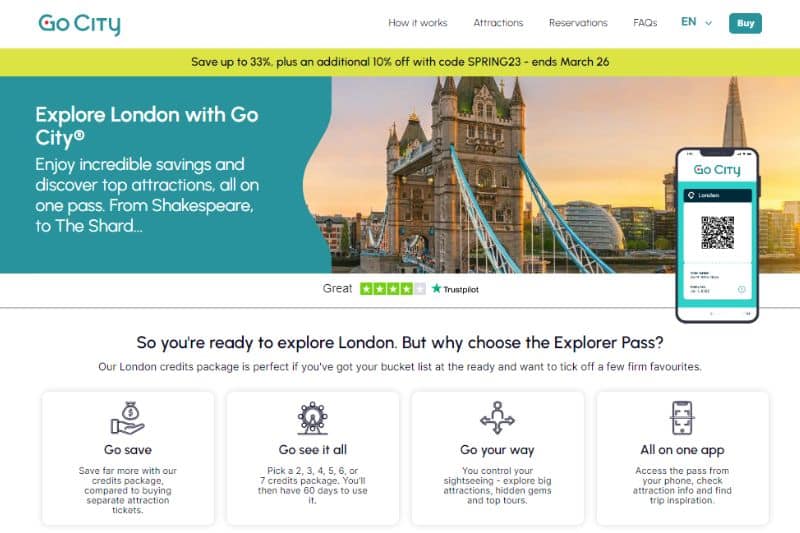 Travel insurance: Don't forget to get travel insurance from reputable providers like HeyMondo for peace of mind against unexpected events.
Universal adapter: Bring a universal adapter to charge your electronic devices in both London and Paris.
Internet SIM card: Consider getting a Holafly SIM card for reliable internet access and communication during your trip.
Reusable water bottle: Stay hydrated and reduce plastic waste by bringing a reusable water container.
Pack light: Avoid overpacking by only bringing essential items, and consider doing laundry or re-wearing clothes during your trip.
First aid kit: Carry a small first aid kit with basic medical supplies for any emergencies that may arise. Get this bag to fit several items on your trip.
Secure travel documents: Keep your passport, visa (if required), and other important travel documents in a safe and easily accessible place during your trip.
I hope these tips ease your London-Paris vacation itinerary planning. Pack light, plan ahead, and have fun exploring!
Plan Your Trip to England and Paris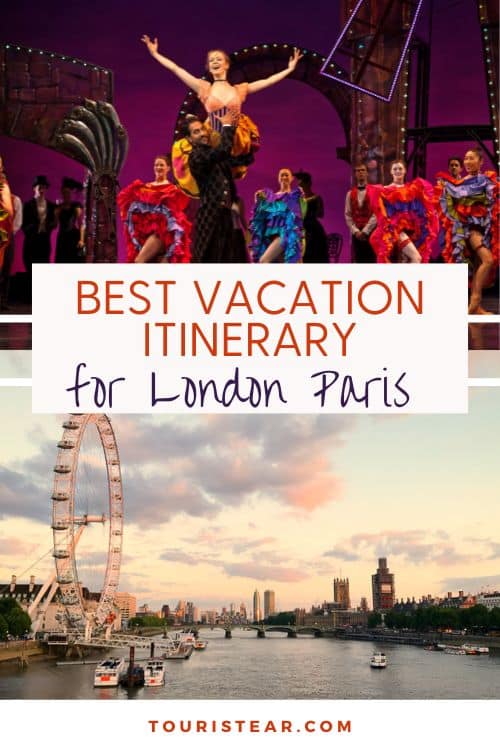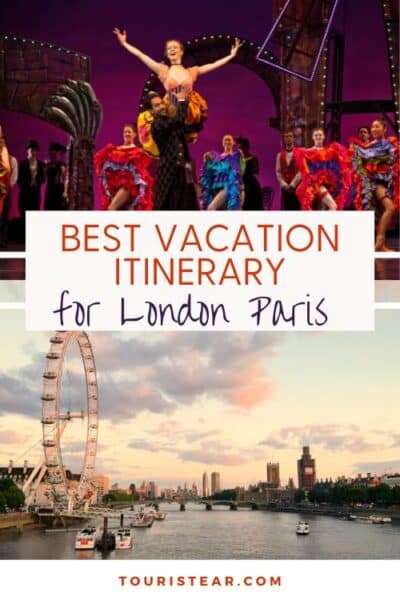 Last Updated on 7 September, 2023 by Veronica