How to Plan an Awesome Trip to Paris
In today's post, I want to discuss how to plan your trip to Paris. This city is huge, and you need a well-planned itinerary to get an idea of everything there is to visit.
This way, you can prioritize your visits, and you will see everything that you want.
We've already been there more than 5 times, so I'd say we've learned something about this city.
Disclosure: Some of the links on this post are affiliate links, meaning at no additional cost to you, I may earn a small commission if you click through and make a purchase.
Planning a Trip to Paris
Paris is a huge city that is quite expensive, and I recommend you plan your trip to Paris before leaving home.
It doesn't matter if you go for 2, 3 or 4 days, with children, as a couple, or alone. Good planning will make your trip unforgettable. That said, you have to leave room for improvisation!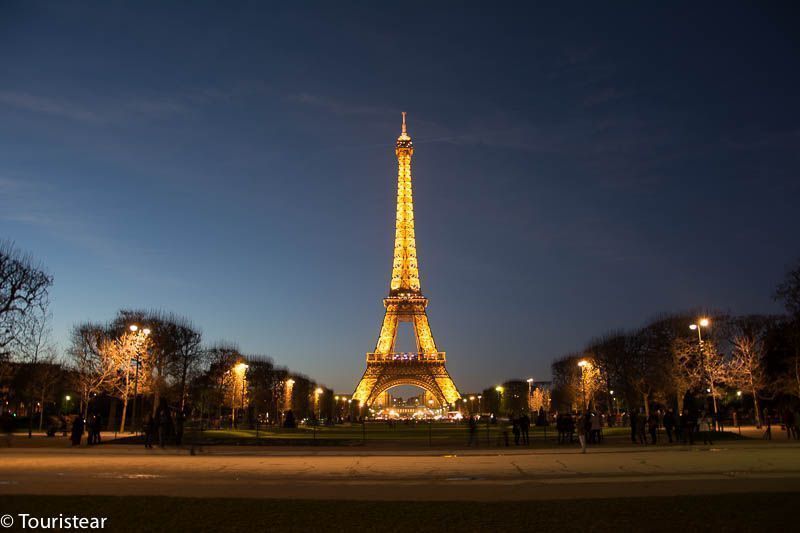 How Many Days is Recommended to Spend Visiting Paris?
If this is your first time in Paris, I recommend you go for at least 3 days. Traveling a weekend is the minimum, and a 4 or 5-day trip would be ideal. The more time you have, the better you'll know the city.
Although this city always has new places to discover and activities to do. So the more days, the better!
When is the Best Time to Travel
To start planning your trip, the first thing you have to decide is the trip dates. Next, you must know the number of days you want to travel and when.
Paris has pretty bad weather in some seasons. It rains quite often in spring, autumn, and winter and is very hot in the summer. We have visited during all four seasons, and despite the weather, Paris always deserves a visit.
The Best Time to Travel to Paris
Spring: Without a doubt, the best time to travel to Paris is in spring (from April to June). It is when the city is prettier, the gardens are full of flowers, and the temperature is much more pleasant. The bad news is that it can rain at any time.
Autumn: is the second best date to travel. Because it's the weather is still nice. The number of tourists is smaller than in the summer, although there are still many. It can also rain at any time.
Summer: In summer, it's going to be weird for you to meet a Parisian. The city is overtaken by tourists. It would be a good time to go if it wasn't for the hot weather (it's too hot for my taste). It hardly rains. However, buy the Paris Pass or Museum Pass to avoid the queues.
Winter: If you plan to travel during the winter, take advantage and take your trip at Christmas time or New Year's Eve. It's very cold, but it's all super nice with the Christmas lights, the markets, and the skating rink. Furthermore, January and February are the cheapest months to travel.
Have you traveled to Paris? What is your preferred time and why?
How Much Money do you Need to Go to Paris?
Paris is not a cheap city, but if you have a tight budget, I can tell you how you can save some money.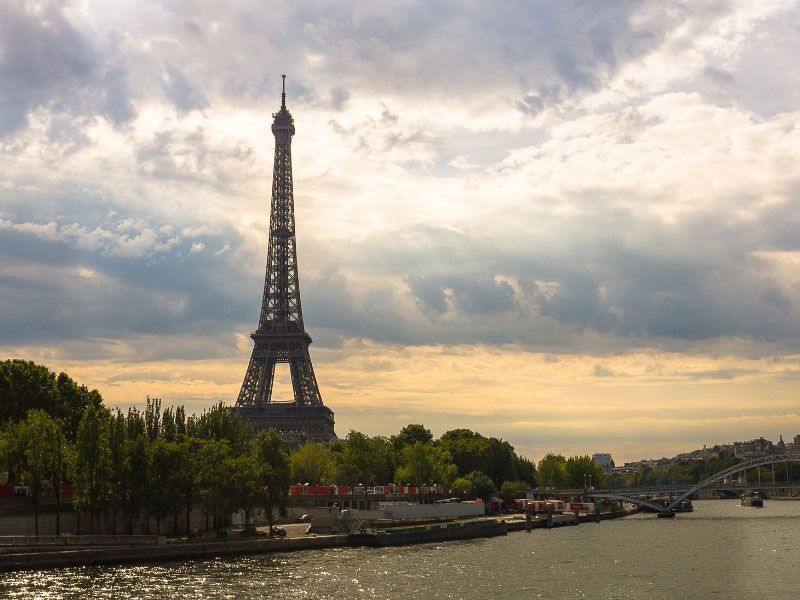 Budget to travel to Paris
Accommodation: This is the biggest item in your Paris budget. However, there are several ways to reduce it to almost zero.
HomeExchange: We tried it on a trip to Paris, and we did very well. I think the apartment only cost us 20 euros, which we paid for the insurance. Not bad, is it?
If you prefer to sleep in a hotel, look for one with a kitchen, so you can save on breakfast and dinner.
If you go for a few days, try not to be far from the center, so you don't waste the day on the subway, especially if there are strikes. (The French love their strikes and protests)
Flight to Paris: depending on where you travel, this can be an important expense or about 60 euros on average if you travel from European cities.
Eat-in restaurants: this is another thing where you can save money or spend a lot. You have restaurants for all tastes and budgets.
But if you want to save money on eating in Paris, I recommend looking for restaurants with "Formule" (menu of the day).
In the Latin Quarter, they are usually very well and very complete. In addition, they have many varieties of meals and prices.
Note that menus are usually served without a drink. This is what makes the bill more expensive, as alcoholic beverages in France are very expensive.
But the good thing is, you can order a bottle of tap water, and they don't look at you badly, because it's the most normal thing in the world.
You can find menus starting at 10€ per person and eat a typical French dish.
Museum tickets/excursions: This is where you'll have to make a list of the excursions you want to do and the places you want to visit in Paris and make numbers.
Check out the Museum Pass and the Paris Pass (the latter includes unlimited public transport).
These cards will save you money and time depending on the places you want to visit. So choose one of the two and enjoy your trip to the city of light.
Others: Public transport, airport transfers, taxis, car parks, and souvenirs. You must consider these expenses when arranging the trip to Paris and see what budget you need.
How to Get Around in Paris
The best way to get around the city is on foot and by metro (subway) for long distances. However, if you are one of those who like to move by car, you can pay for a car park for the days you are in Paris.
We have used this option, and it is very good. Please note that on Sundays, it is free to park on the street in Paris.
Itinerary for Spending 2, 3, 4, and 5 days in Paris
In Paris, there are many things to see and do, so it is best to go with an itinerary. Be clear about the places you want to visit without a doubt and which you can leave in case you do not have time or discover one that you like more.
Depending on the time you travel, you must consider the time when the sunset is. For example, it sets a little before 5 pm in the winter, and you soon run out of light.
So, now that you know when you want to travel and have the hotel booked, let's see how to organize the days.
You do this to get an idea of what to see so that you don't miss anything, although there are usually variations between what you schedule from home and what you actually do on the trip.
Day 1. Eiffel Tower, Mars Field, and the Invalides
When you first arrive in Paris, we recommend checking in at your hotel to avoid carrying all of your luggage around with you.
Buy tickets online to climb the Eiffel Tower and skip the lines. The best time to go is during the sunset, so you can see the city day and night.
If you do not buy tickets online with the possibility of avoiding the queue, you have to go at least 1 or 2 hours in advance to buy the ticket there and be able to climb.
After the Eiffel Tower, take a walk through the Campo de Mars and Les Invalides; it is all very close.
The Champs de Mars is a park that is between the Eiffel Tower and the Military School. When the military school was built, it was where the maneuvers were done; hence its name, for Mars is the God of War.
Over time and with the construction of the Eiffel Tower, this park has witnessed the vast majority of events in Paris.
Today it is a pleasure to walk through this park and enjoy the tranquility in the center of Paris.
Day 2. Louvre Museum and Ile de la Cité
The second day may be a little more complete, but choose what you like best, and you're done. Visit the Louvre in the morning, I think, until noon.
As you know, the Louvre is one of the world's most important and most visited museums. It's huge, so it takes at least four or five hours to make a quick visit!!! Without entertaining.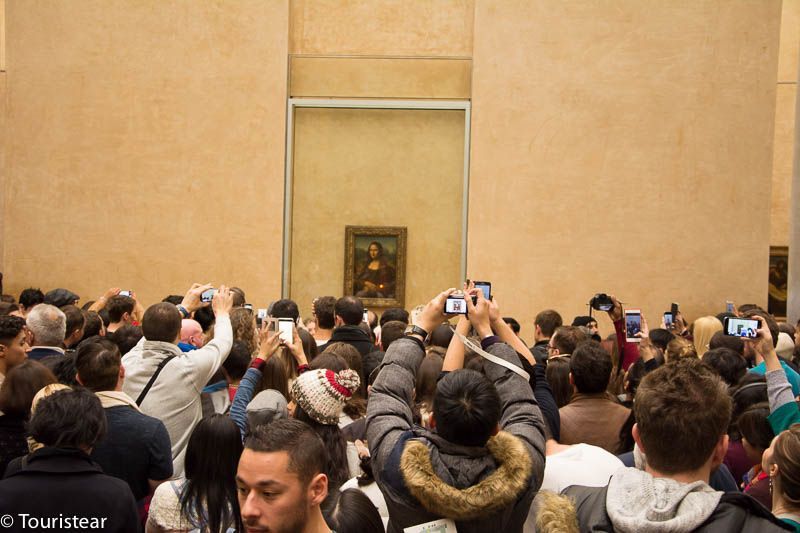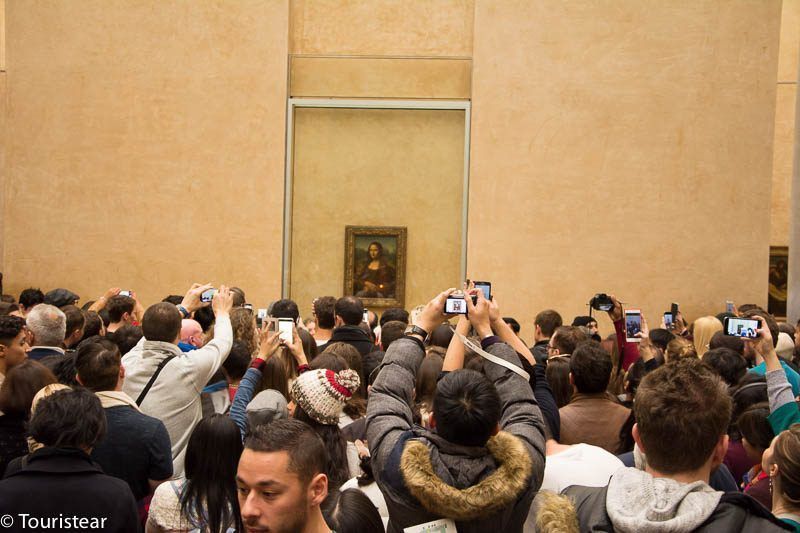 Visit the Ile de la Cité. The Ile de la Cité means "the island of the city" and is a natural island located on the River Seine.
It is the original place where the city was founded more than 2000 years ago as it was a place of easy defense since access could only be done through the river.
Some 700 years after its founding, in 506, it became the kingdom's capital. Over time it evolved, gaining importance and growing into what it is today.
On the Ile de la Cité are the oldest buildings in the city, such as Notre Dame, the Conciergerie, and Sainte Chapelle.
We recommend that you enter all of them, but you will only enter the last two after the cathedral fire.
Notre Dame began construction in 1163, we already know it, but we want to come back. It is one of the oldest Gothic cathedrals in the world.
Its name means "Our Lady," and in it have been crowned kings and emperors, like Napoleon Bonaparte; Joan of Arc was beatified here and is also the scene of the acrobatics and adventures of the hunchback of Notre Dame.
As it is relatively close, we will also visit the Pantheon and the Grand Mosque and dine in the Latin Quarter. So how do you see, have we gone too far?
Day 3. Versailles. Champs-Elysees
On the third day, visit the Palace of Versailles in the morning. Versailles is another monument that at the very least, takes you between 4 and 5 hours.
Versailles is a UNESCO World Heritage Site and one of the world's best-known palaces, especially its gardens. So let's hope it'll be a good day for you!
The ticket to the Palace of Versailles is included in the Paris Pass
At least you'll spend all morning at the Palace of Versailles. In the afternoon, take the opportunity to visit the Opera Garnier, Tuileries Garden, Place de la Concorde, the Arc of Triumph, and dinner in Montmartre.
Day 4. Trocadero, Montparnasse and the Catacombs
On the fourth day, walk through Trocadero, visit Montparnasse tower and the catacombs, the Luxembourg Gardens, and in the afternoon, visit the Galeries Lafayette, and you can return to Montmartre, the Latin Quarter, or St Germain for dinner.
You can also visit the Promenade Plantée, which is an elevated park, like the New York Highline. Moreover, they say this Parisian park inspired them to make the one in the Big Apple.
Day 5. What was left pending?
The fifth day is the day to do what's left, missing, or to discover. What did you discover during your trip? It's the best day to improvise!
Galleries Lafayette Haussmann
Buy the Museum Pass or the Paris Pass?
To find out if it's worth buying the Museum Pass (42€) or the Paris Pass (122€), it's as simple as taking paper and pen (or opening an Excel sheet) and writing down the sites you want to visit without a doubt and figuring out their costs.
For example, our must-visits include the Eiffel Tower (not included in the museum pass or the Paris pass), the Louvre Museum, the Palace of Versailles, Notre Dame, and The Arc de Triomphe.
Then we calculate the tickets for these attractions separately from the passes and compare the final cost with the combined ticket costs.
In this case, it compensates to buy the museum pass and get access to other places that are also interesting and save time in the lines. Thus, with this card, you have a preferential entrance.
The Paris Pass includes a 1-hour wine tasting, a Seine cruise, public city transport, a tourist bus, and plenty of museums and other tourist attractions.
So it's best to see what your must-have-places are and make a few sums, and you're done!
Typical Things to Do in Paris
Eat real French macarons (Pierre Hermè is the best, and eating it at the Eiffel tower is better!)
Visit the most viewpoints in the city.
Visit the cemetery of Pére-Lachaise.
Eat a typical French dish, like raclette o crepes.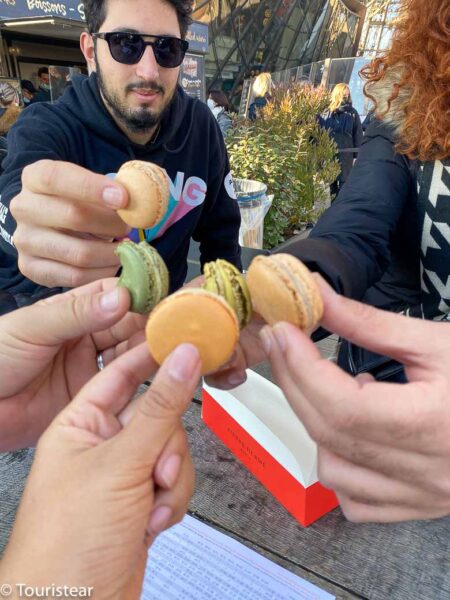 Paris Trip Planner
One of the easiest ways to organize your trip to Paris or any other city is with a trip planner.
You may be wondering what a trip planner is, right? Well, a trip planner in a PDF document that includes different templates that will guide you throughout the trip organization process.
It will help you make an itinerary, and you can have everything in one place.
We have created two trip planners, one for getaways and one for road trips. Since the way to create the itineraries is different.
The Road Trip Planner will be perfect if you travel by car or RV. It has 58 pages of which 45 are unique designs, and includes all the travel planner pages.
The Travel Planner has 44 pages and 32 unique layouts.
Both are in PDF, and you can print them as often as you need. Click on the link, to see some examples of the content and enjoy planning your trip to Paris.
If you are only going to travel to Paris, I recommend the trip planner, but if you are going to visit more places in France by car (or another vehicle), I recommend the road trip planner.
In addition, you can use it for all your trips!
How to Visit Disneyland Paris
How to get to Disneyland Paris from central Paris
Getting to Disneyland from the center of Paris is easy as it is very well connected by public transport.
Below you can find the ways you have to go from the center of Paris to Disneyland Paris:
1. By train
The train is the best way to get to Disneyland from Paris. It's cheap, easy, has many frequencies, and saves you traffic problems.
RER line A makes the journey from the center of Paris to Marne La Vallée station (where Disneyland is located) in about 40 minutes. The ticket costs 7.80 euros for adults and 3.60 for children.
RER line A trains stop at various stations in Paris. One of these stations is Chatelet Les Halles (in the heart of Paris).
Trains depart for Disneyland from Chatelet Les Halles at 5:19 a.m. each morning, with the last return train leaving at 12:36 a.m. (these times may vary). Trains depart every 10 to 30 minutes daily.
2. Bus
You have two options to go by bus to Disneyland Paris:
Disneyland Paris Express
If you are staying in Paris and want to visit the park in one day and be back at night, Disneyland Paris Express is a perfect solution. It consists of the bus transfer plus an entrance to the park.
The buses leave from three very central points: Gare du Nord (08:20 a.m.), Opéra (08:30 a.m.), and Chatelet (08:45 a.m.).
The return from the parks is at 8:00 p.m. It is the most comfortable option since you avoid queueing to buy your ticket when you arrive at the park.
Prices vary depending on the type of ticket you buy. You can see offers for the transfer + ticket combos (and buy them) on the official Disneyland website:
Magical Shuttle
Another option to get to Disneyland Paris by bus is using the Magical Shuttle. These buses are an option if you are making your transfer from Orly or Charles de Gaulle airports.
They are an interesting option since they take you directly from these airports to the park entrance or your Disneyland Paris hotel. There are frequent departures, and the journey takes about 45 minutes.
The price is 23 euros for adults, 10 euros for children under 11 years, and free for children under 3 years. These prices are subject to change and offers.
3. Private transfer to go from Paris to Disneyland
You can also use the private transfer service to go from the center of Paris to Disney. It is the most comfortable way, and the prices are not high at all if you travel in a group. As you are more, the price is much more interesting.
Thus, prices range from 75 euros for a three-passenger car, or 85 euros for a 4-seater vehicle, to 105 euros for an 8-seater minibus. However, if you compare it with the bus prices, you will see that the prices are worth it.
Check prices and more details here:
Private transfers to Disney from Paris
4. By car
If you travel by car in France or rent one in Paris, it will not be difficult to get to Disneyland once you leave the city. Try to avoid peak hours, so you don't get caught up in traffic jams.
The journey without traffic or moderate traffic will take around 45 minutes.
First, you must take the A4 motorway, and following the indications, you will see the exit at exit 14. The route is quite well signposted until you reach the park.
How to Get to Disneyland Paris from Charles De Gaulle Airport
This airport is the most important in Paris. To get to Disneyland Paris from Charles de Gaulle airport, you have several options:
1. TGV high-speed train
The fastest and most comfortable option is the TGV high-speed train. It covers the journey in just 15 minutes.
However, it is a somewhat expensive option if you do not buy the tickets in advance as they become more expensive, especially in the high season.
The lowest prices are around 16 euros. However, there is little availability at these prices. In addition, ticket prices vary quite a bit, so if you are interested in this option, you should book early.
2. RER trains
You also have the option of using the RER train. The downside is that there are no direct trains. You will have to take the train to Chatelet Les Halles station in the center of Paris and change to line A RER to Marnee la Valle -Chessy.
The total journey with the RER will take you just over 1 hour and a half, and the price will be almost 20 euros. So as long as you can find a regular price with the TGV, it doesn't pay to use the RER trains at all.
3. Magical Shuttle
The Magical Shuttle buses are the most used from Charles de Gaulle Airport to Disneyland Paris. There are many frequencies from terminals 1 and 2, and the journey takes 45 minutes.
The single ticket costs 23 euros for adults, 10 euros for children under 11, and free for children under 3.
This last option is undoubtedly the best if you stay in a hotel in the park since it leaves you at the door. Also, if you are not lucky enough to find a cheap ticket on the TGV, it will almost certainly be more affordable.
4. Private transfer is another interesting option to go to Disney from Charles de Gaulle
As from the center of Paris, you can do this transfer in absolute comfort with a private service. The prices are very similar.
A 3-seater car costs 70 euros, a 4-passenger car costs 80 euros, a 6-passenger minivan costs around 90 euros, and an 8-passenger minibus costs 100 euros. What do you think of these prices?
You can book your private transfer from Charles de Gaulle airport here
How to get to Disneyland Paris from Orly Airport
Orly airport is the second largest in the French capital. Some low-cost companies fly, and if this is your destination airport, you have the following options:
1. Magical Shuttle
The best option, without a doubt, is the Magical Shuttle buses. They drop you off at the park or its associated hotels in less than 45 minutes.
They cost the same as Charles de Gaulle and are a bit faster as a general rule. Since there is no TGV, this is the best option, without a doubt.
2. RER trains
You also have the option of the RER trains, but the journey is a bit long. You have to go to the center of Paris and change twice. The total trip takes almost an hour and a half. On the other hand, it's a little cheaper than the buses.
I think this small saving is not worth it because of the extra time you spend on it and the hassle of making two transfers.
3. Private transfer from Orly airport
You can also go from Orly airport to Disney. Prices are the same as from Charles de Gaulle airport. A 3-seater vehicle may cost around 70 euros, 4-seater costs 80, 6-seater costs 90, and an 8-seater minibus costs 100 euros.
Book your transfer from Orly airport to Disney here
If you are going to visit Disneyland Paris, these links will help you get to know the park better and organize your trip at the best prices:
Info on Disneyland Paris
Accommodation Offers in the park: Hotels in Disneyland Paris
If you are looking for accommodation in Paris, find the best prices here: Hotels in Paris
Save with your flights to Paris: Cheap flights to Paris
Plan Your Trip to Paris
Greetings travelers 🙂
For Your Pinterest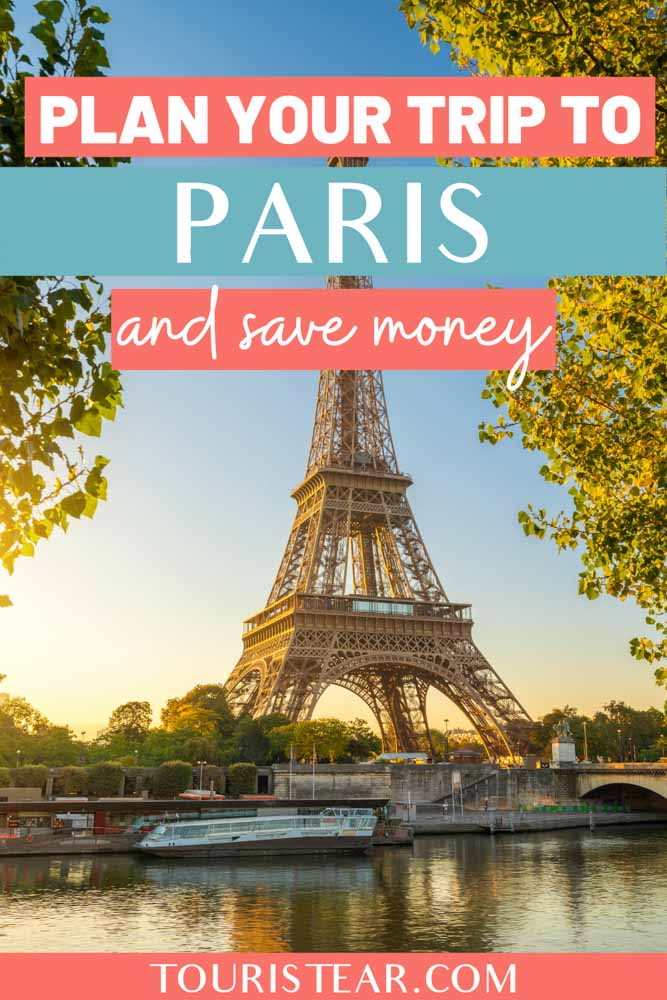 ---
Last Updated on 22 July, 2023 by Veronica