What to Do in Paris When it Rains
The last time we were in Paris was during Easter. Going at this time of year is a lottery with the weather. That's why I decided to write this post about what to see in Paris when it rains.
Because we weren't fortunate those days, it rained a lot, and we had to be creative with our visit. Here are some ideas.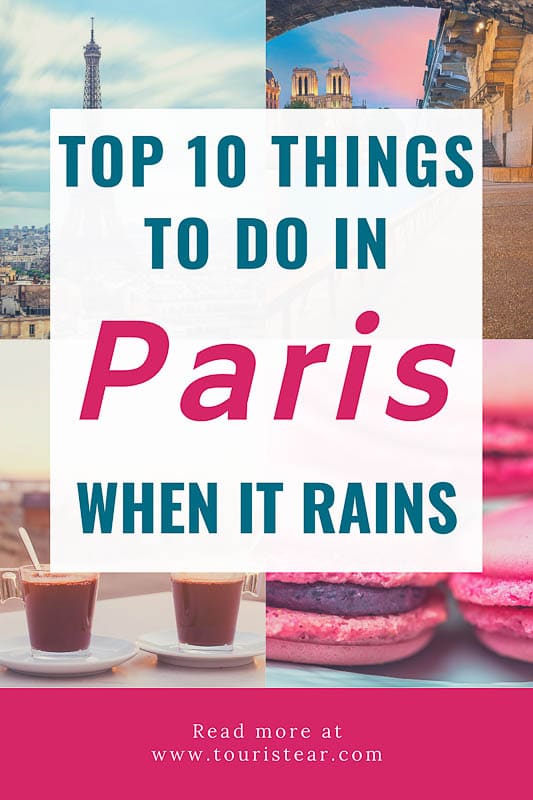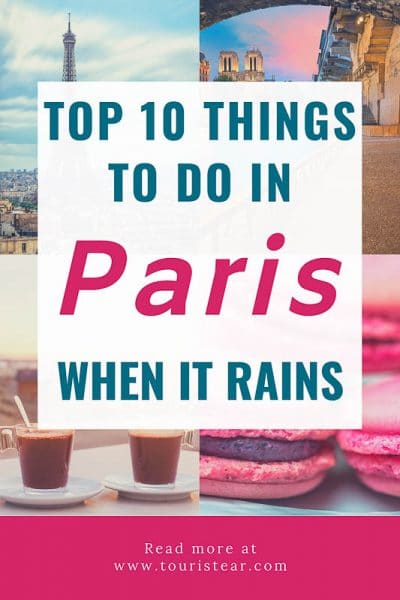 10 Ideas to Do in Paris When it Rains
But first, you can read our post about What to see in Paris in 5 days, which will be great for your trip, especially if it's your first time traveling to the city of love.
1. Visit the Catacombs of Paris
In the beginning, before they were catacombs, these tunnels were limestone quarries. They were called Les Carriéres de Paris (the quarries of Paris).
In 1786, many diseases plagued the city of Paris. So it was decided to move the bodies and bones of different cemeteries to these tunnels.
There is 300 km of catacombs, but you can only visit a small part.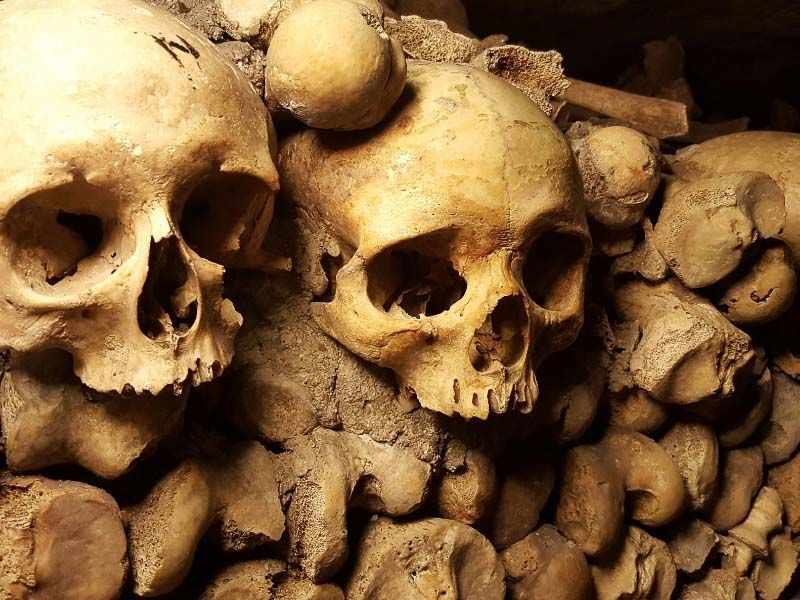 Visiting the catacombs when it rains is something that many people do. However, we recommend that you buy your ticket in advance.
The general admission price is 10 euros, and under-18s do not pay.
2. Visit the Chocolate Museum
Learn everything you didn't know about chocolate, from the Mayans and Aztecs to the present day. Next, you will enjoy super yummy chocolate, ideal for cold days.
3. Visit the Lafayette Galleries
These are some of the most visited galleries by tourists visiting Paris. So when it rains, imagine how they get.
But it's a good excuse to go and visit them. Even if you don't shop, enjoy its architecture and don't forget to climb the Terrace with one of the best views of Paris. It's also free.
4. Have a Hot Chocolate
If you visit Paris in winter or autumn, going to a tea room to warm up can be an excellent idea. If you're not drinking tea, you can have hot chocolate.
Among the best cafés is Angelina. With exquisite décor, it is a classic place full of Parisians and visitors.
Address: 226 rue de Rivoli, 75001 Paris.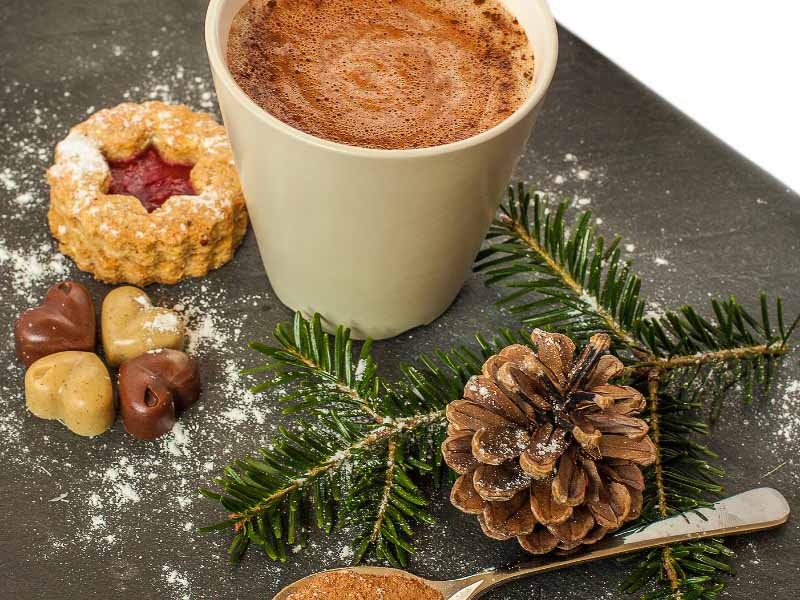 5. Visit the Crypt of Notre Dame Cathedral *(It's closed after the fire)
Visiting Notre Dame Cathedral is a must-see in Paris. And if you have any of the city cards, you will surely have included a visit to the crypt. So take advantage of a rainy day to make this visit.
We really liked it; it's a good way to get to know the city's history.
6. Visit a Parisian gallery, such as the Galerie Vivienne or the Passage Choiseul
Paris is full of galleries or covered passages, as they tell you. If you want, you can take a look at these two; they're really cool.
Galerie Vivienne
This beautiful gallery is very close to the Royal Palace. It was built in 1823 by Marchoux. His popularity returned in the 1980s when Jean-Paul Gaultier opened a boutique there.
Today, you'll be able to see luxury boutiques, quirky art shops, book shops, a tea room, and quaint bistros. Also, check out the gallery's original floor tiles and artistic details.
Galerie Vivienne, 4 rue des Petits-Champs, 75002 Paris, France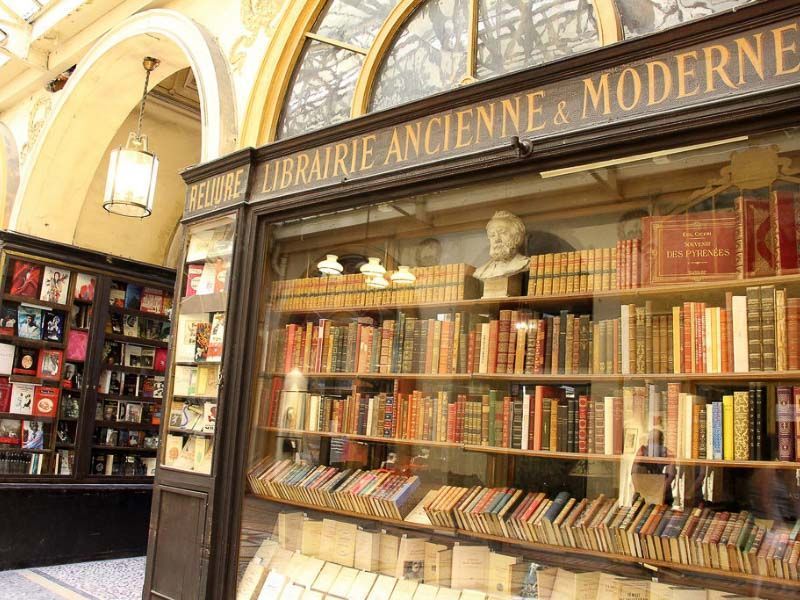 Passage Choiseul
Passage Choiseul is a registered historical monument. It was built in 1825. In the 1970s, the gallery became fashionable when Kenzo opened a boutique there (now located in Place des Victoires).
Today, the Passage Choiseul is famous for its boutique restaurants, art galleries, bookstores, an original bar (or "bar for a nap"), and the Theatre des Bouffes-Parisiens.
Passage Choiseul, 40 rue des Petits-Champs, 75002 Paris, France
7. Visit the Sewer Museum
There's a lot to know about the underground in Paris. The Sewer Museum may be unusual, but it has its rewards.
As Victor Hugo points out in Les Misérables, "… Paris has another Paris in itself; a Paris of sewers; that has its streets, its crosses, its squares, its "cul-de-sacs," its arteries …" Do you want to know the Paris Underground?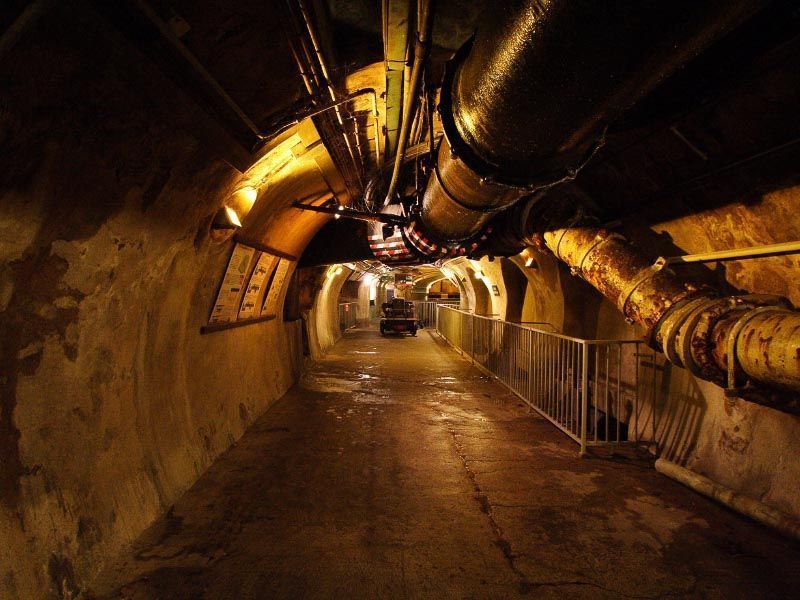 8. Visit the Grande Epicerie
La Grande Epicerie is considered the best food store in Paris. Here you can travel the world from the Middle East to Brazil; you'll find white truffle honey, caviar fries, and classic fruit jellies in this high-end gourmet paradise.
Any of the store's themed gift boxes: 'Rive Gauche, 'Dolce Vita' or '100 brunch', will be a beautiful (auto)gift.
La Grande Epicerie, 38, rue de Sovres, Paris, France, +33 (0) 1 44 39 81 00
9. Look for a bar with board games
Le Dernier Bar Avant la Fin du Monde has proclaimed itself "a space for the expression of imaginary cultures" and is located in the center of Paris and is home to all geek, science fiction, and fantasy.
Le Dernier is a 400 square meter paradise to play a huge variety of games, take delicious original cocktails (try the 'Poison Ivy') and relax in an anti-zombie bunker.
Thematic evenings are regularly held. You'll also find life-size dolls, comics, well-kept medieval and steam-punk décor, and a sci-fi library.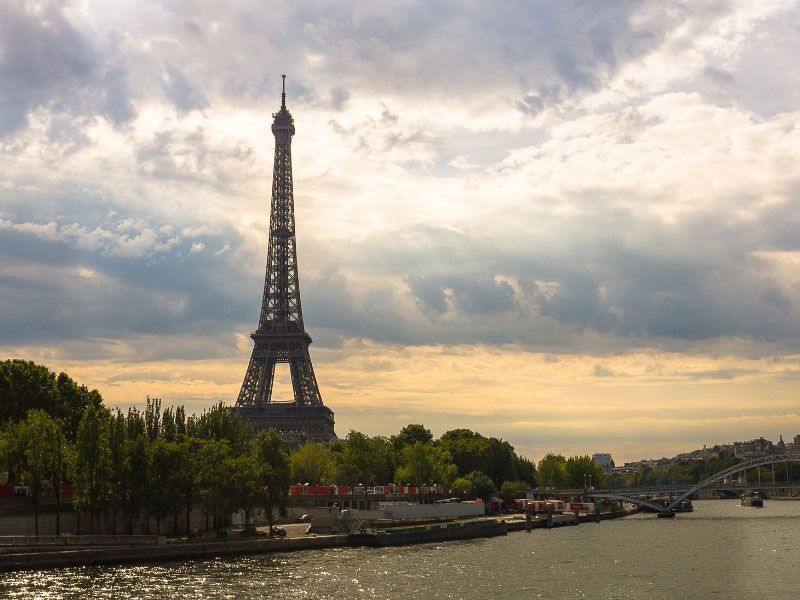 10. Going to an Alternative Cinema In Paris When It Rains
L'Accatone in the Latin Quarter, as the name suggests, is where Pier Paolo Pasolini fans see the masterpieces again, from the most disturbing Italian director of his generation.
His first film, "Accattone," of course, but also "Theorema," "Edipo Re," and "Il Decameron." This uncompromising cinema, was installed in a narrow street in the Latin Quarter where an old cabaret was located.
Here are 10 different ideas to do in Paris when it rains. If you don't know them, we recommend visiting the city's most famous museums, such as the Louvre or the Museum d'Orsay.
11. Learn how to make the famous French Macarons in Paris
Do you want to do something different? Learn how to make macarons in Paris with a local chef. You will learn how this exquisite French sweet is made, which you can then repeat in your home. Classes are usually limited to no more than 8 people.
Book your classes here: learn how to do macarons.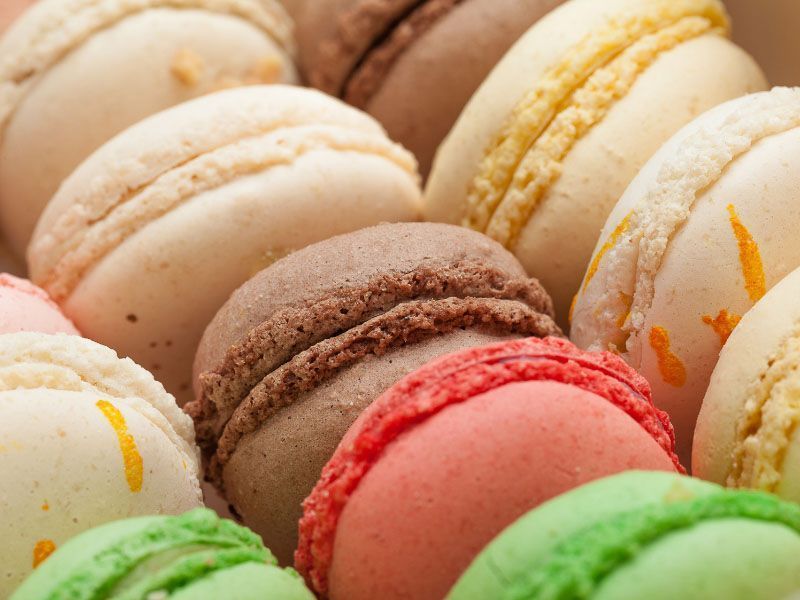 12. Tour the Pompidou Centre
If you like modern art, this is your place. From outside the building its center will attract attention.
Ideal for visiting rainy days in Paris and any time of the year. Please take a look at the temporary collections; they are usually very interesting.
Check Out: Book your ticket to the Pompidou center here.
More ideas for your trip to Paris
Do you know Paris? Tell us, what are your recommendations for when it rains in Paris?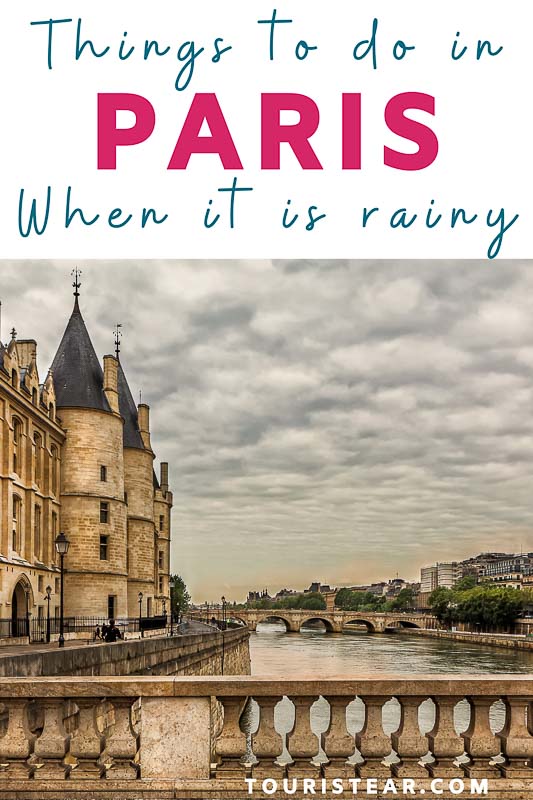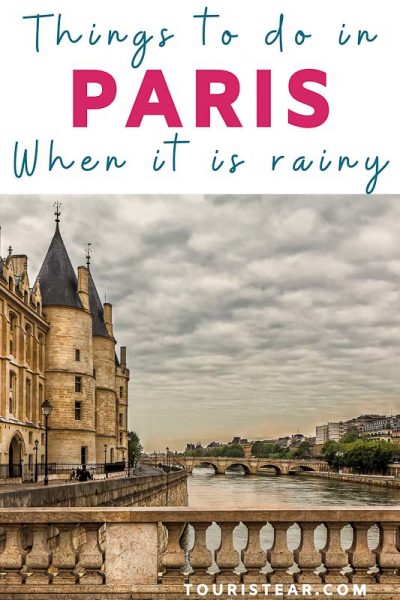 Book Your Trip
Book Your Flight
Find a cheap flight by using Skyscanner.
Book Your Accommodation
You can book your hostel, hotel, or apartments on Booking.com.
Don'torget Travel Insurance.
Travel insurance will protect you against illness, injury, theft, and cancellations. It's your protection in case anything goes wrong. You never go on a trip without it.
Best companies for Tours
Check out Civitatis.com and find the best tours in English (French, Spanish and Italian)
Are you looking for the best companies to save money with?
Check out my resource page for the best companies to use when you travel! I list all the ones I use to save money when I travel – and I think I will help you too! (Is in Spanish yet)
Disclosure: Some of the links on this post are affiliate links, meaning at no additional cost to you, I may earn a small commission if you click through and make a purchase.
Last Updated on 20 October, 2022 by Veronica