Moulin Rouge Show in Paris
The Moulin Rouge is the most famous cabaret in Paris. It was built in the late 19th century and is located at the foot of the Montmartre in the Pigalle district, in Paris's red zone.
Disclosure: Some of the links on this post are affiliate links, meaning at no additional cost to you, I may earn a small commission if you click through and make a purchase.
What is Cabaret?
Cabaret is a show of varieties that combine scants such as dancing, magic, singing, has a high erotic content, and usually develops in a small place to direct contact with the artist.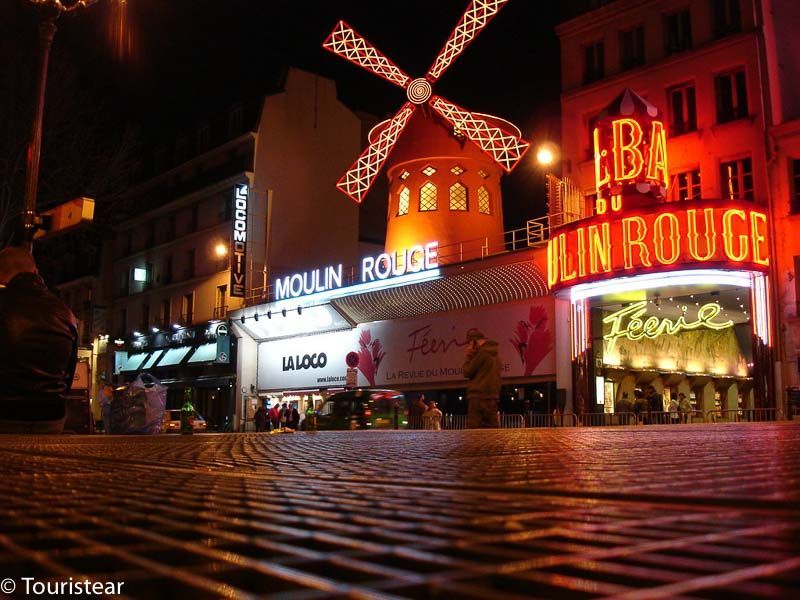 A Little Bit of History
The Moulin Rouge was inaugurated during the "Belle Epoque". This period spans from the last decades of the 19th century until the first world war.
The inauguration of the Moulin Rouge (Red Mill) coincides with an era of significant changes in Europe.
It was the beginning of the Eiffel Tower's construction, it marked the beginning of the Impressionist movement, and many artists frequented this type of venue.
Henri de Toulouse-Lautrec is an exponent of French art that was immortalized by creating the French inauguration of the Moulin Rouge.
There were also regulars of this cabaret, such as Oscar Wilde and the Dutch painter Vincent van Gogh, who were Lautrec's friends.
Watch a Show at the Moulin Rouge
Today, you can visit the Moulin Rouge when you travel to Paris. Many visit it just on the outside, and they take pictures of the facade with the famous mill.
Others seek to enjoy the Parisian night with a show at the Moulin Rouge.
To enjoy a cabaret show, you must buy tickets to the Moulin Rouge in advance. In our experience, if you go in high season, you must make the reservation within months, especially if you want dinner and a show.
You'll see that you have different packages and prices depending on where you buy your ticket. For example: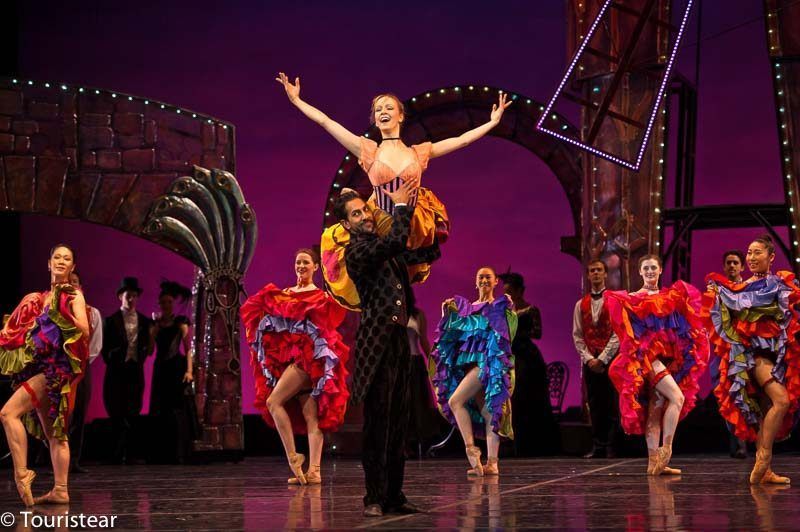 How Much does it Cost Tickets?
The cost of the ticket changes depending on what you choose. For example, watching the show with a bottle of champagne at 23:00 hours is 107€
Dinner and show at the most famous cabaret in Paris: 180 euros.
As you can see, there are many ways to enjoy a show here. First, the ticket price starts at 87€ euros, which increases as you add the extras.
How to Book in Advance
Bookings can be found online; it's my recommendation. Because as I told you above, tickets sell out, especially in the high season.
When you know about your travel dates, buy tickets online. If your trip is unexpected, you can try going to the ticket office for at least half an hour before the show starts. That's improvising!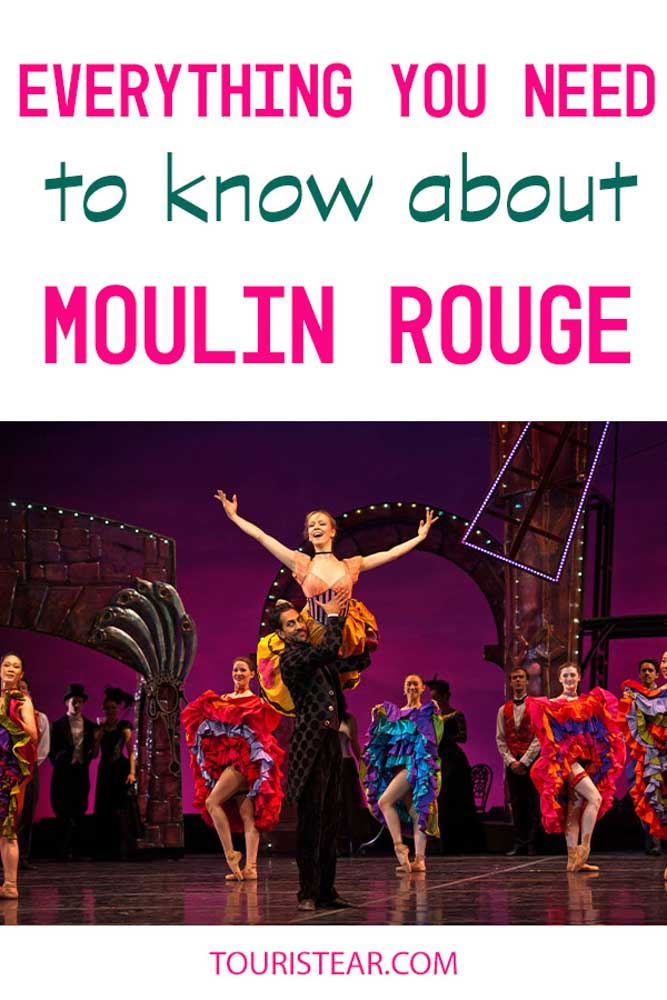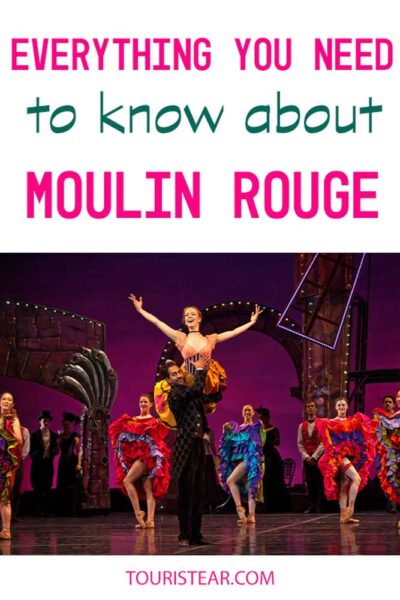 Dress Code for the Moulin Rouge
A question that frequently comes up when one plans to see a show at Moulin Rouge is How do I dress!?
Do not worry too much, because the dress is formal, but you don't have to go over the top with a Suit and Tie.
That said, keep in mind you can't get into shorts, sneakers, or sportswear.
Once inside the place, an usher will accompany you to your site. Keep in mind that you are forbidden to take photos and videos inside. If you want, you can try it, but the staff are usually watching and can get your attention.
If you want a photo, an official photographer walks through the tables and offers their services; the photo costs around 20 euros.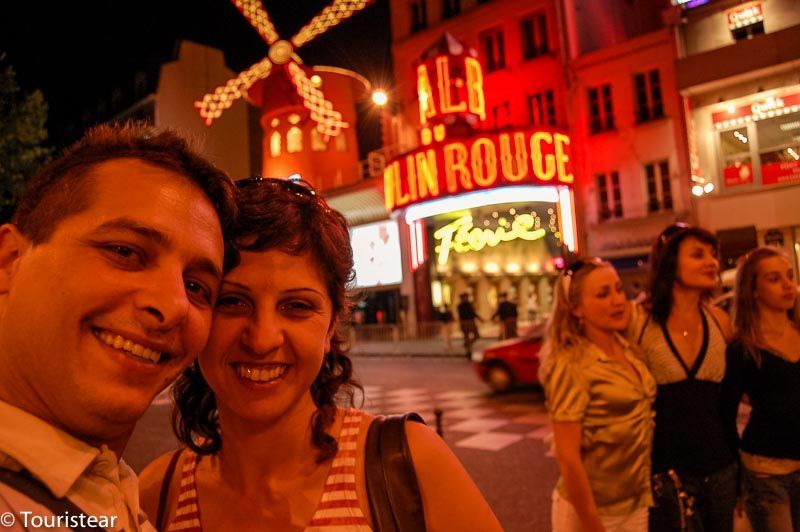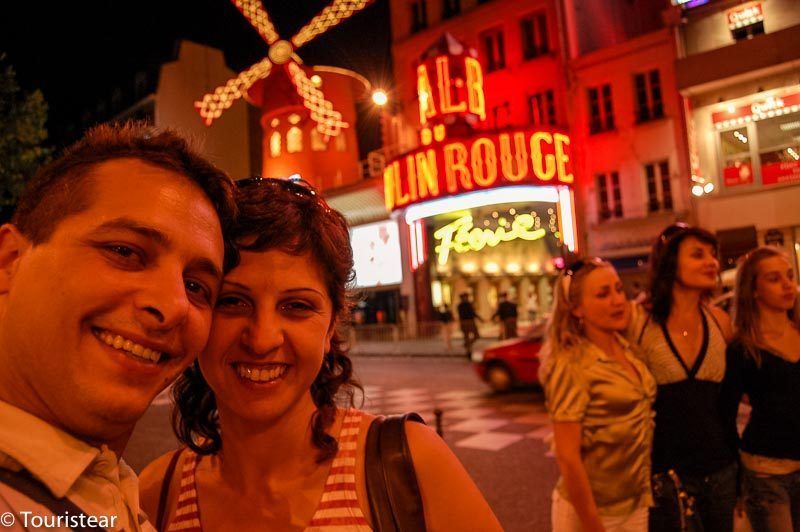 The Pigalle Area: The Red Light District of Paris
Pigalle area, the red light district of Paris, has as its main street the Boulevard de Clichy, which then continues to Rochechouart Boulevard, and its center is Pigalle Square.
The nightlife in this neighborhood is super lively, and you will be able to find clubs, nightclubs, restaurants, theatres, etc.
It is between sectors 9 and 18, and that means that in this neighborhood is also Montmartre hill, the Sacre Coeur, and a whole other world where you get to meet artists, find hidden corners and discover new places.
The "So-Pi" comes from the saying "South Pigalle" is the southern part of this neighborhood where one can find nightclubs, sex shops, mythical nightclubs, and new fashionable bars.
But you can't just enjoy this neighborhood at night; you also have many things to do during the day if you want.
Museum of Romantic Life
We recommend you visit the museum of romantic life, located in the house of the painter Ary Scheffer, from the year 1830 during the romantic era.
He was a well-known painter who used to receive famous musicians and writers. The access is free.
We would also recommend you visit the museum of eroticism. What better than the neighborhood in which Moulin Rouge is located for such a museum? But by misfortune has definitely closed.
Nightclub
If you want nightlife, then you have a huge offer besides the visit to Moulin Rouge, then you can go for a drink at Le Carmen, with classic architecture and high ceilings.
Or you can go to mythical halls such as the concert hall and la Cigale shows Pigalle Follies nightclub in Pigalle square itself.
If you want to know the neighborhood of artists such as Van Gogh or Toulouse Lautrec, you'll have to climb the slopes of Montmartre Hill.
You can visit the Place du Tertre, with its famous stairs down to Rue Gabrielle, riddled with painters and artists who sell their works and filled with terraces where you can have a drink or dinner.
You can also pay a stop at the Sacre Coeur from which you can admire Paris while listening to the music played by street artists or improvised.
It is an incredible neighborhood, full of history, life, and that Parisian atmosphere that makes it so unique. We really hope you enjoy it as we did.
Plan Your Trip to Paris
For You Pinterest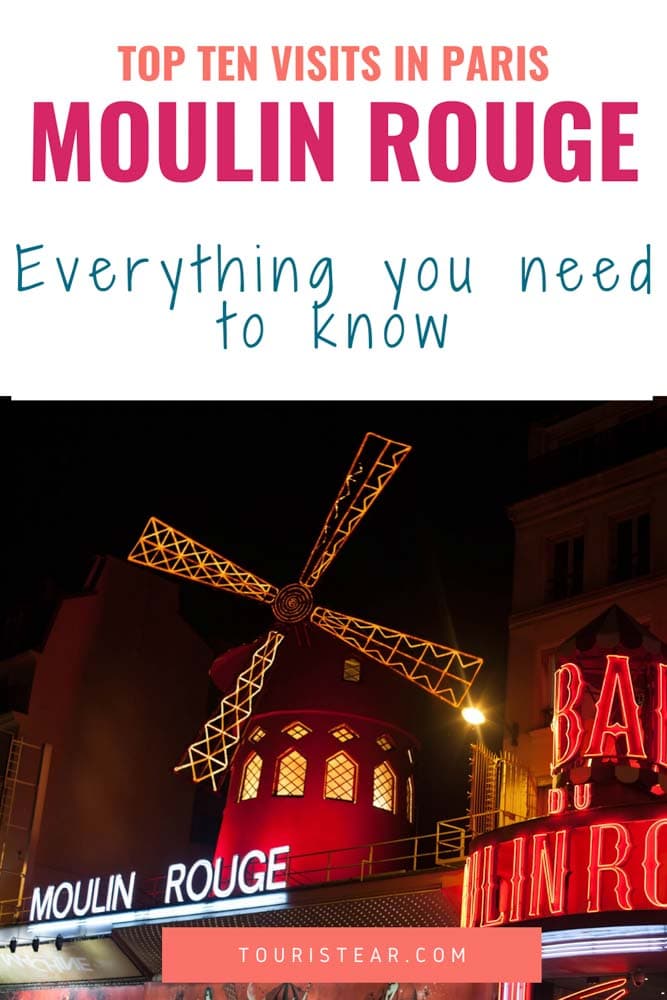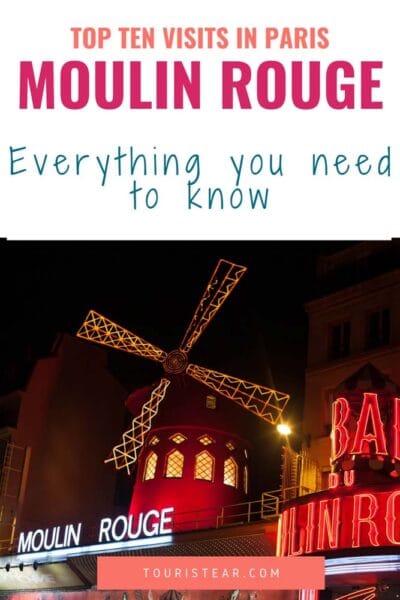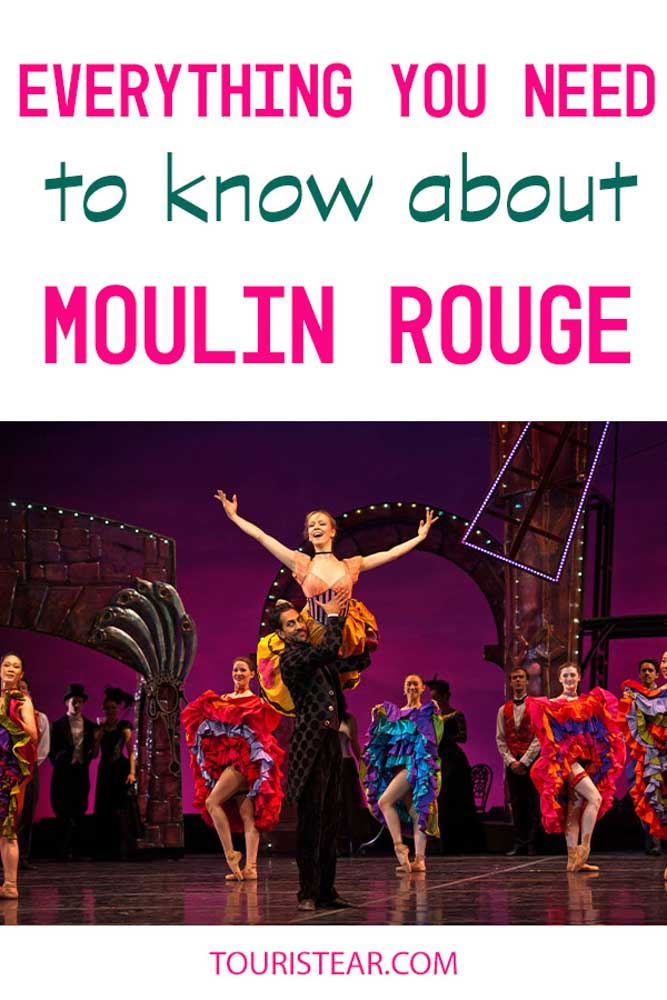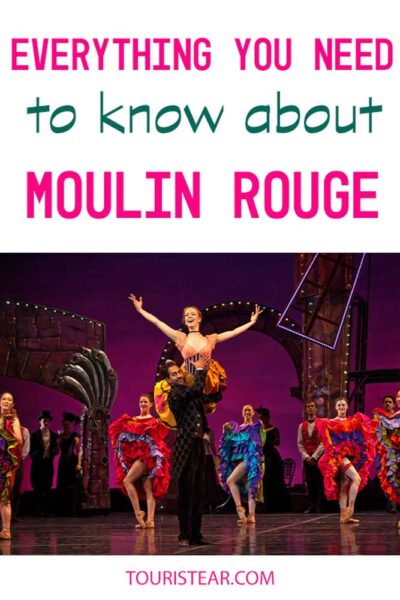 Disclosure: Some of the links on this post are affiliate links, meaning at no additional cost to you, I may earn a small commission if you click through and make a purchase.
Last Updated on 16 February, 2023 by Veronica