25 Must-Visit Places Close to Nantes + MAP
What to visit near Nantes is one of the most asked questions from you, including ourselves! So, finally, the weekend arrives, and we ask ourselves, where will we go?
In case you didn't know, we have been living in Nantes for a little over a year, so we're still in the process of getting to know the surroundings of Nantes.
Check Out: The Best things to do in Nantes in 2 Days
Best Things To Do Around Nantes
I've divided this post into four sections: what to see near Nantes in less than 1 hour by car, what to visit in less than two hours, and a special section for Loire's Castle, which is at a maximum of two hours of driving from Nantes.
And in the end, there is a section to go away on the weekend, if driving for more than two hours is not a problem for you to see cool cities and towns. Let's start!
What to Visit Near Nantes
Trentemoult, the Nantes fisherman's village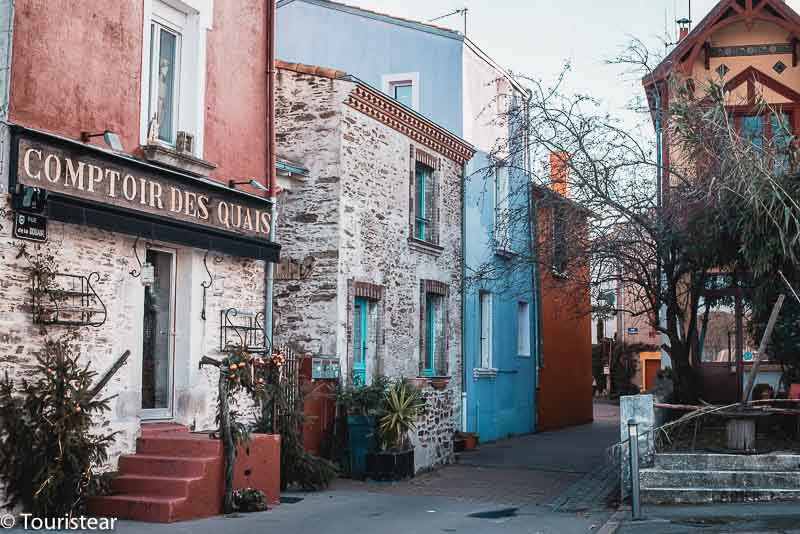 Trentemoult was a fisherman's village. It is located very close to Nantes on the banks of the Loire River.
Today, it is a very colorful place with some significant artistic activities. You will find more than 20 artists in their workshops and shops here.
It's an ideal place to visit during your visit to Nantes. You can enjoy its terraces by the river when the weather is good.
Best Things to Do in less than 1-hour driving from Nantes
You will find very nice towns and villages near Nantes in this section. And more or less an hour's drive.
I'm not going to write too much about every town so that this post does not become eternal, but I will leave you the links to the post I have already written so you can expand the information you're most interested in.
Clisson at 35 minutes from Nantes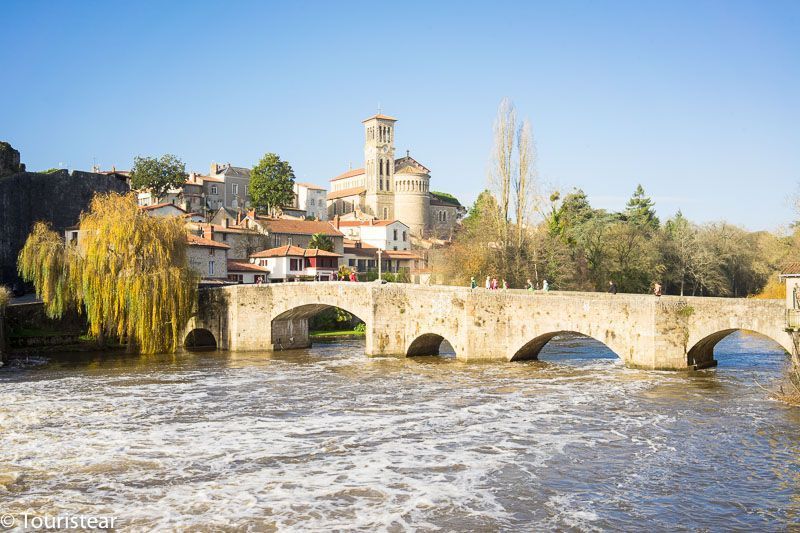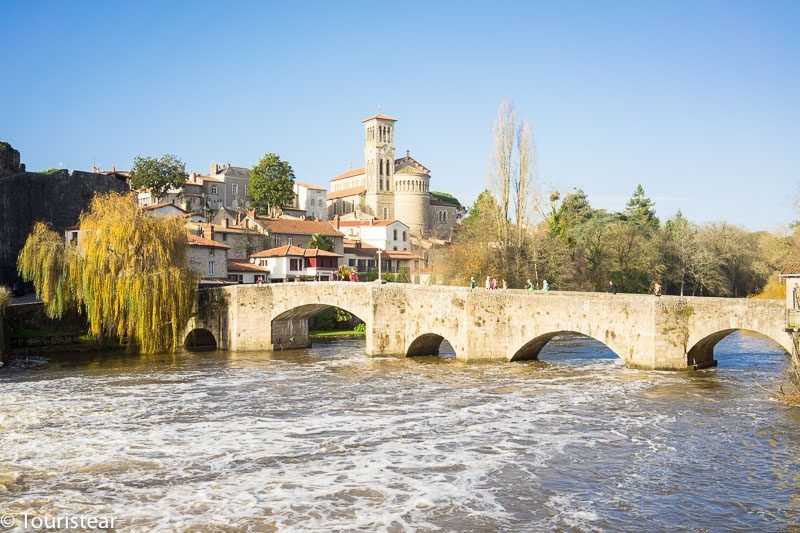 Clisson is a medieval village with Tuscan remnants that you'll love. It's very close to Nantes.
Here's the post with all the information about visiting Clisson.
Guerande is 1 hour away from Nantes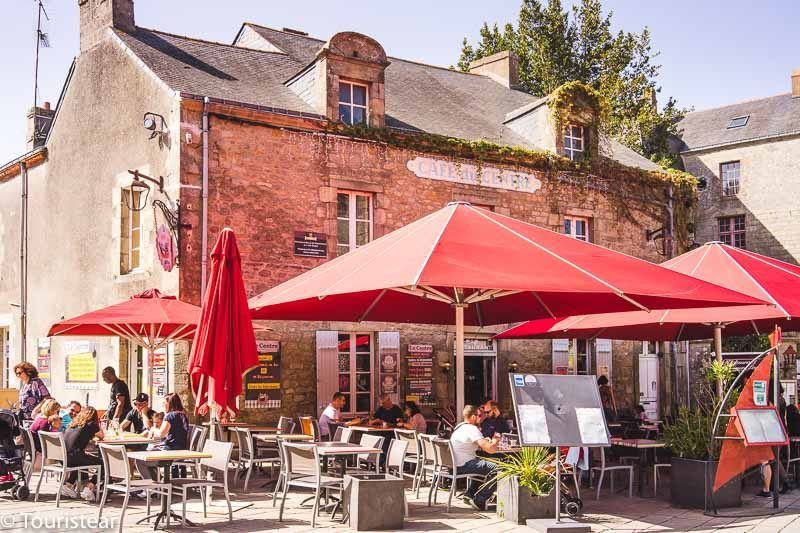 Guerande is famous for its salt, but the village inside the wall is awesome. It is quite close to Nantes and is ideal for a day trip or as a start of a road trip through southern Brittany.
Le Croisic at 1:20 hour of Nantes (close to Guerande)
Although it is far more than one hour from Nantes, it's very close to Guerande, and if you stay here for the weekend, it is great to visit both places.
La Baule, the Nantes Beach (one-hour drive)
La Baule is the Nantes beach. This area is very nice to visit at any time of the year, but you'll enjoy it more in summer.
Pornic at 50 minutes from Nantes
Pornic is charming all year round. It is an area that is composed of 15 communes, including Pornic.
It is on the coast, and at the mouth of the Loire, its gastronomy is excellent, and there are lots of activities to do, both sportslike and cultural.
Saint-Brevin-les-Pins, the sea snake, 50 minutes from Nantes: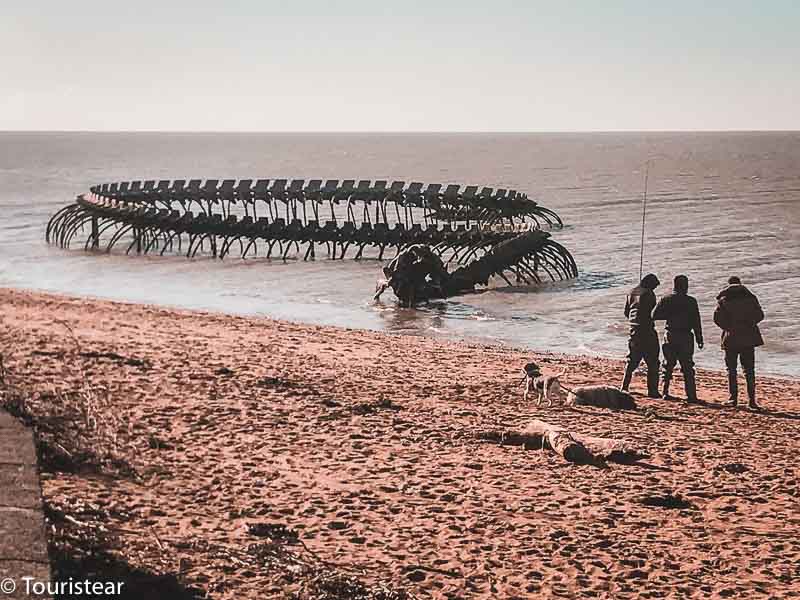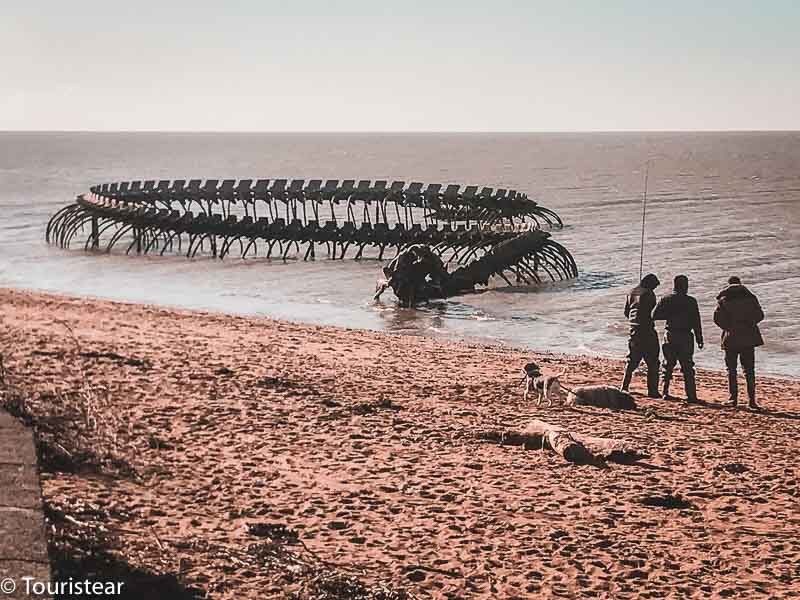 Do you know the Snake of Nantes? I'm sure you've seen it in a lot of pictures. Well, it's located in this village in the estuary of the Loire, about 50 minutes by car from Nantes.
The Ocean Snake is a creation of the Chinese artist Huang Yong Ping, and it appears and disappears with the tides. For lovers of sunset photography, this is a very cool spot.
Puy du fou at 1h driving from Nantes
The Puy du Fou is an amusement park that has been chosen as the best in the world. Here you will see performances of all kinds, like traveling back in time.
What to see and do close to Nantes (less than 2 hours driving)?
As we keep visiting the surroundings of Nantes, now that you are going a little bit further, you will be able to visit some of the most beautiful villages in France.
Rochefort-en-Terre at 1.5 hours driving from Nantes
Rochefort-en-Terre is considered one of the most beautiful villages in France, and we have it here close to Nantes. Ideal to go during spring or Christmas time, but you can visit the village all year round.
Vannes at 1.25 h Nantes
Vannes is a walled city in French Brittany. It has many cool features: it is the capital of the Morbihan region, has a marina, a fortified square, a medieval city, 15th-century houses with half-timbers, history, and art everywhere you look.
It is possible to see the essentials of Vannes in a day, but perhaps a weekend would be more ideal for visiting.
Josselin at 1.50h from Nantes
Josselin is a medieval city of Brittany with its castle and square with the typical Bretons houses with wooden latticework.
It's a pretty small village with lovely decorated houses.
Carnac at 1.40 h from Nantes by car
Carnac is famous for its more than 3000 menhirs, which are more than 7000 years old, and also for its beaches.
So here you can combine megalithic visits with water sports activities.
Noirmoutier-en-l'Ile at 1.25 h Nantes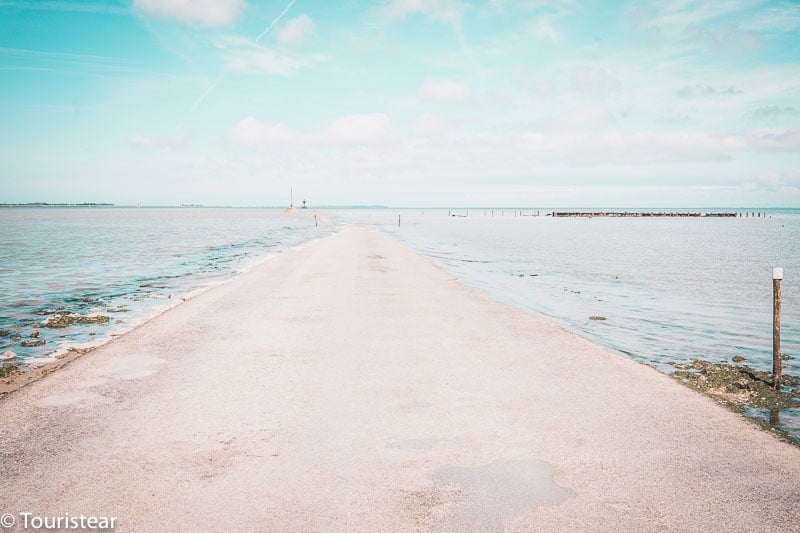 Noirmoutier-en-l'Ile is an island that you reach crossing a road when the tide is low or crossing a bridge all day long.
If you want to cross the road, which is much more picturesque, you have to check out the tide schedule.
Noirmoutier is a place to go to the beach, visit its castle, and taste its gastronomy.
You may want to spend the weekend there.
La Rochelle at 2 Hours from Nantes
La Rochelle is located about two hours from Nantes, further south than Noirmoutier-en-l'Ile. I recommend you spend at least a weekend here, but you can make a quick day visit.
Check out this post with all the info to visit La Rochelle in 2 days.
Castles of the Loire, less than 2 hours from Nantes
I made this little section with castles of the Loire less than 2 h by car from Nantes for all of you who love castles. Maybe they're not the most famous; those are closer to Orleans, Tours and it's pretty easy to visit the Loire Castle from Paris.
But, if you want to make a little weekend road trip from Nantes, these castles are definitely going to be worth your while.
Angers City and Castle
Angers is a city that is located an hour from Nantes. In the city center, you can see their castle fortress.
It was about to be demolished in the 15th century by order of Henry III, but with the arrival of Henry IV, it was suspended from demolition works.
Enjoy its interior and its history. But you also have to visit the city.
Serrant Castle
Close to Angers, you're going to visit the magnificent Serrant Castle. It has many elements of defense and influences of the Renaissance style.
Brissac Castle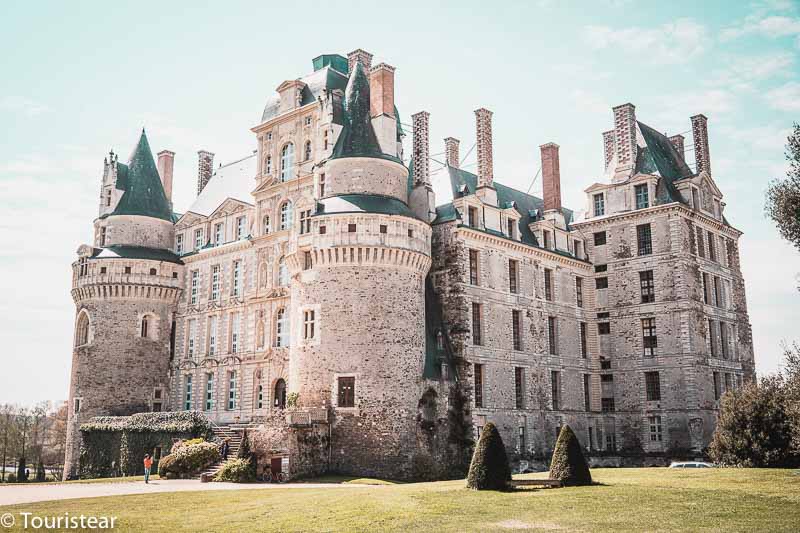 Also very close to Angers, you can visit another castle, which in this case, is the castle of Brissac. Its name derives from the old local millers. It's a medieval castle that was built for military purposes.
The interior of the castle includes a theater room, and it also has ghost stories. If you like wine, you can buy some of the castle's bottles at reasonable prices.
Saumur, castle, and city
Saumur is famous for its castle and the national riding school. This castle has gone through a lot over the centuries. It has inspired poems, has undergone constructions and remodels, and has changed owners, but its charm remains.
Today, inside the castle, you can also enjoy the Municipal Museum and the Museum of Horse.
In the surroundings of Saumur, you can spend the night and continue visiting castles and sights the next day.
Montsoreu
A few inches away from the Loire, you'll find this castle of the fifteenth century. It was built to be a checkpoint for people crossing this communication path.
The most famous character of the castle's history is Charles de Chambes, immortalized by the story of Alejandro Dumas Sr., The Lady of Montsoreau.
Inside are 16 rooms that tell the story of the castle and Loire's life. I'm sure you'll enjoy them.
Brezé Castle
A few kilometers away from Saumur, you'll see the castle of Brezé. This castle has been found to have existed since the year 1060.
Surrounded by dry pits, it is considered a historical monument of great interest, especially because the underground fortress is open to the public.
Montreuil-Bellay Castle
This castle was ordered to be built by Foulques Nerra, Count of Anjou, in the eleventh century.
The Count donated it to one of his vassals, Berllay or Bellay, who gave his name to the locality.
Over the centuries, the castle changed and grew, with walls and buildings in the fifteenth century. It is ideal for visiting it in spring and enjoying its gardens.
What to see further than two hours from Nantes?
If you're looking for a place to spend the weekend or make a short getaway, I suggest these cities, which are more than two hours by car from Nantes.
Tours at 2.20 hours by car from Nantes
Tours is a university town today, but it was a Gallo-Roman city. Visit the historic center and its cathedral. And if you have more days, take advantage and visit some of the Loire castles in its surroundings.
Rennes at 2h from Nantes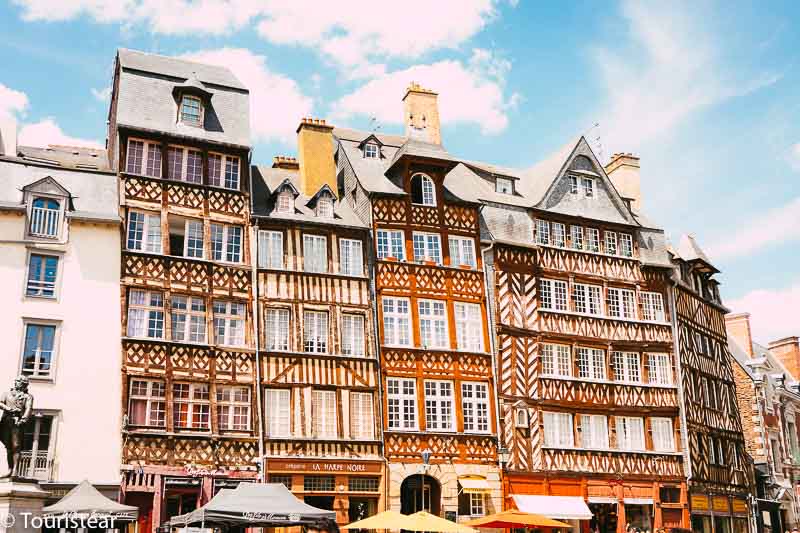 Rennes is the capital of Brittany, famous for its medieval houses and its cathedral. It has some very cool places to visit. I have to make you a post about this city, I promise.
If you spend the night in Rennes, you can reach Mont-St-Michel, but first (or after) visit Dinan, Saint-Malo, and then Mont-St-Michel.
Visiting the Mont-St-Michel from Nantes is 2 hours by car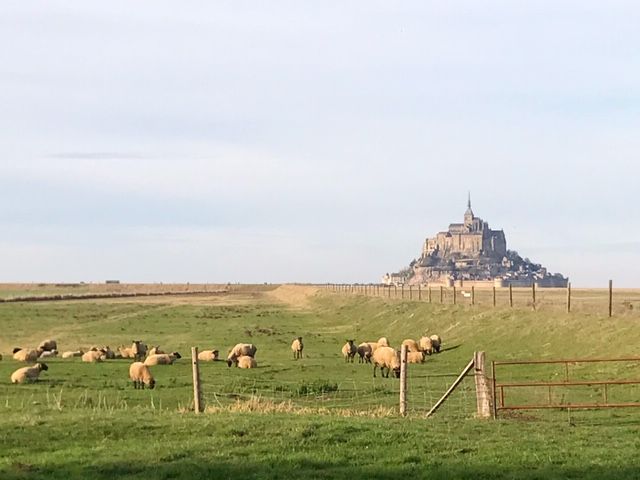 You can also get to Mont-St-Michel from Nantes; the visit can be done in a day. You will have to start super early to make the most of the day.
If you're on time or staying in the area, visit St-Malo and Dinan.
And if you are in Paris, you can visit Mont-St-Michel on a guided tour.
Le Mans at 2.30 h from Nantes by car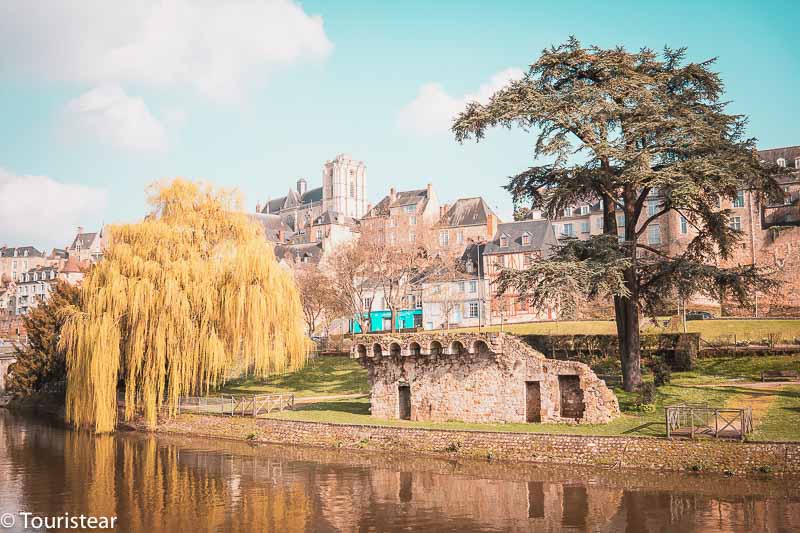 Le Mans is a city super well known for the 24-hour Le Mans race, but this city has a very picturesque old town to walk around.
Poitiers and Futuroscope 2.30 hours from Nantes by car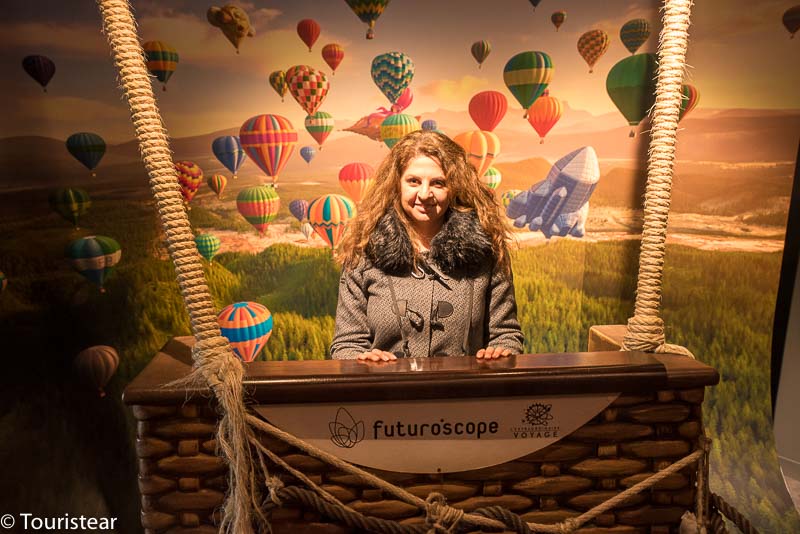 Poitiers is a surprising city with hundreds of years of history, a historic center with impressive monuments, full of young people due to their university.
A few kilometers away, it has the Futuroscope, an amusement park.
At Futuroscope, they use technology to make their attractions. Here, you will experience different shows, many of them based on Jules Verne's travels. There are attractions for all audiences.
What do you think of all the places to see near Nantes? You can visit these places round trip, on the same day, or on the weekend.
But if you're planning to make a road trip through these lands, it's also perfect for you to put it on the map and enjoy them more calmly.
Tell me, what are your favorite places near Nantes!
Plan Your Trip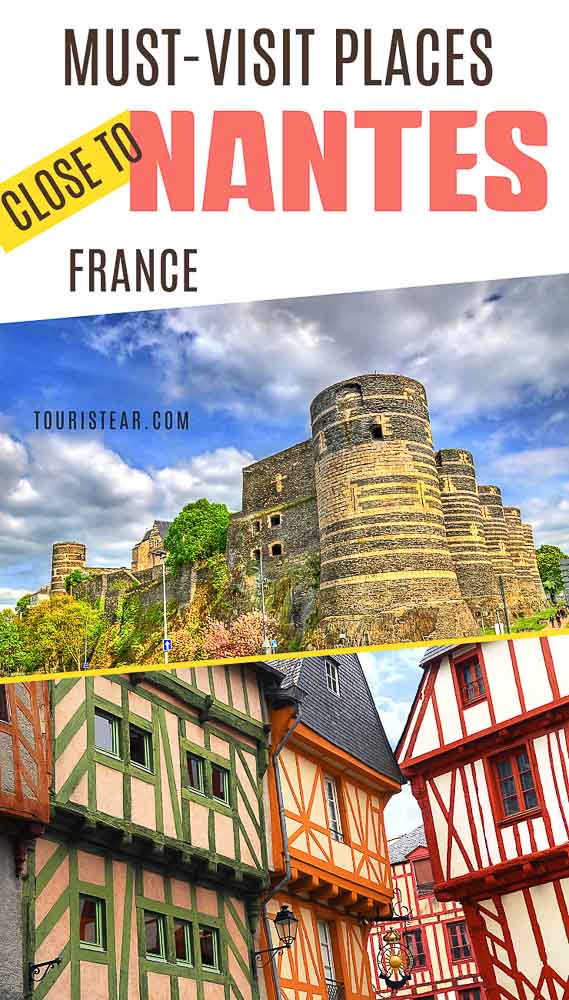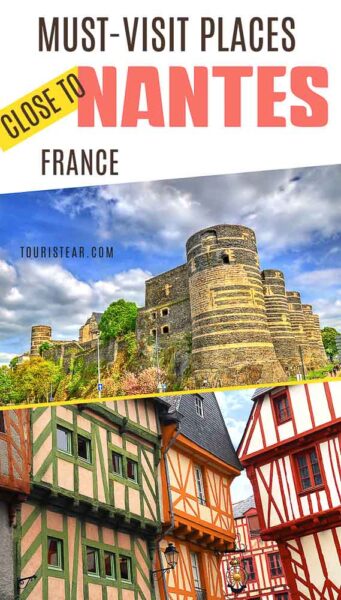 Last Updated on 9 October, 2023 by Veronica
Disclosure: Some of the links on this post are affiliate links, meaning at no additional cost to you, I may earn a small commission if you click through and make a purchase.
Author: Veronica
Vero, a seasoned traveler, has explored 25 countries and lived in five, gaining a rich perspective and fostering an infectious passion for travel. With a heart full of wanderlust, Vero uncovers the world's hidden gems and shares insights, tips, and planning advice to inspire and assist fellow adventurers. Join Vero and let the shared passion for travel create unforgettable memories.