Last Updated on 15 December, 2020 by Veronica
Guerande is a famous city for its salt, but the most beautiful thing is the medieval city. In today's post, we tell you about what to see in Guerande in a day and how to visit the Salinas.
We visited this medieval city a few times, and it's part of the road trip through the four-day South Brittany that we made in the van. If you come to Nantes, it is a must-visit 1-day side trip, as it is about 80km away and is reached very easily.
A brief history of Guerande
Guérande is found in a region with abundant salt flats and is famous for its salt "Le fleur de sel."
But if we leave later in time, Guerande is a town that was inhabited since the Neolithic. Numerous megaliths and vestiges of the Gala era and Gallo-Roman.
It was created in 1343 by Jean de Montfort after the Spaniards ransacked the town, and the next century they remodeled it again.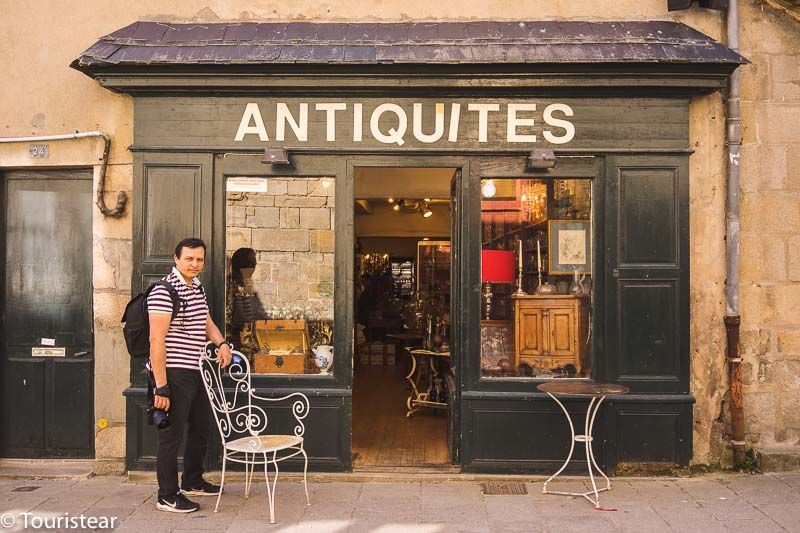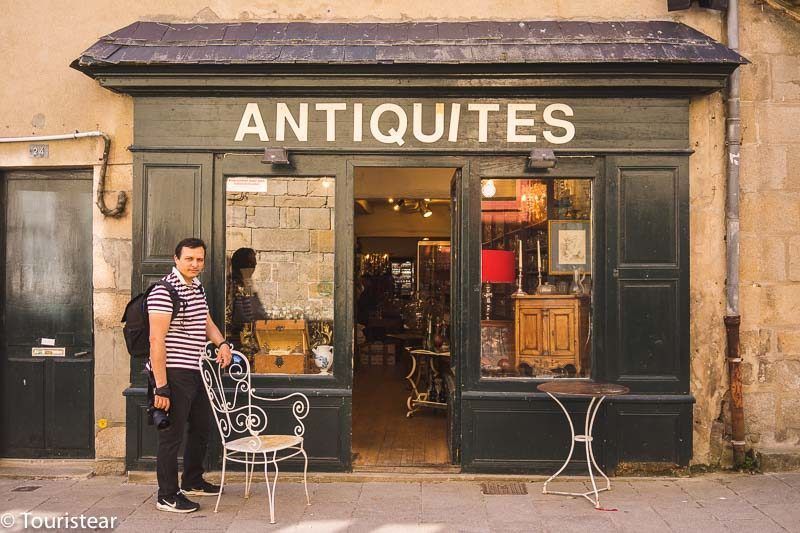 The door of the main entrance is the monumental "Porte St.-Michel." Here resided the governor of Guerande in the 15th century. It is currently installed in the Museo du Pays de Guérande.
In the center of Guérande's fortification is the Gothic church of St.-Aubin. In the buttresses of the facade, we can see an outer pulpit of the fifteenth century.
Inside Highlights include the Romanesque capitals of the late 12th century.
It is also interesting to visit the 13th-century Church of Notre-Dame-la-Blanche. Jean IV chose this church to ratify the second treaty of Guérande, who confirmed him as Duke of Brittany.
What is the difference between salt and fleur de sel?
All the difference lies in the fleur de sel and its use. Indeed, fleur de sel is often used as the "final touch" of a dish to preserve all the subtlety, while coarse salt is used during cooking or curing. But Guerande has a fortified city of the fourteenth century, with bastions, towers, and 4 doors that correspond to the cardinal points, which is essential to visit.
What to see and do in Guerande
The Gates of Guérande
It's interesting to see all the city gates, but if you just want to see one, you have to see the door of Saint-Michel, for its monumentality. It is the main door of access to the city and dates back to the mid-15th century. He had a military function, but it was also the governor's home in the 16th century.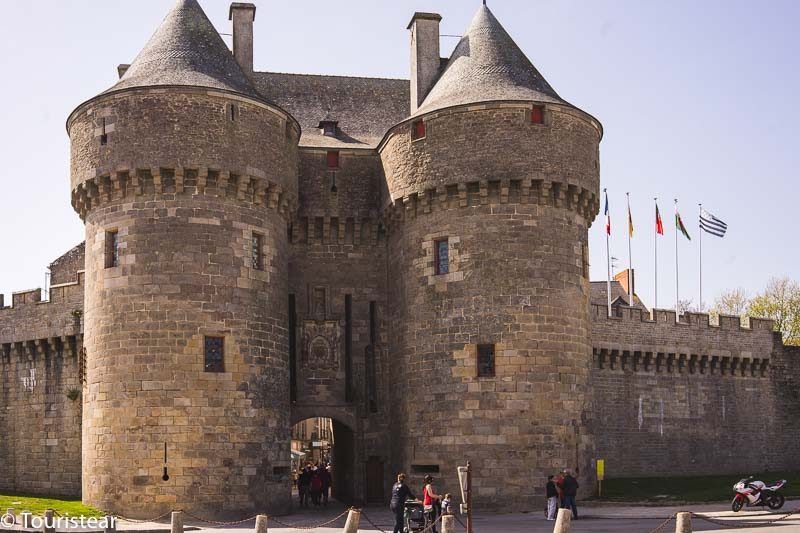 St. John's Church Aubin
At the heart of the medieval city, we find the church of Saint Aubin. It was declared a Historical Monument in 1853. Its history and architecture are marked by numerous construction and restoration campaigns.
The first Romanesque church caught fire in 1342, of which there are few remains. Among the that we can contemplate today, we have the pillars and their spires.
Construction is from the 15th and 16th centuries in Gothic style. Most of its stained-glass windows are 19th-century.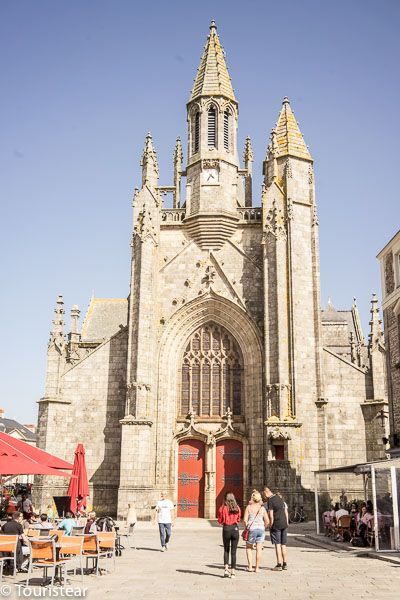 Notre Church Give me the Blanche
It's the building. Guerande intramural. It was built in the 13th century, and there is data that it already existed in 1206. Here was signed the second treaty of Brittany, which the war of succession of Brittany ended and confirmed his duke.
In the 19th century, important restoration work was carried out.
Strolling through the People
Before entering the medieval city, passes through the Tourist office and asks for a plan. In it, you're going to see the most important places to see in Guerande. But it's best to leave, go, visit the art galleries, buy some salt, and don't miss the candy "au caramel au beurre salé" (salted butter caramel)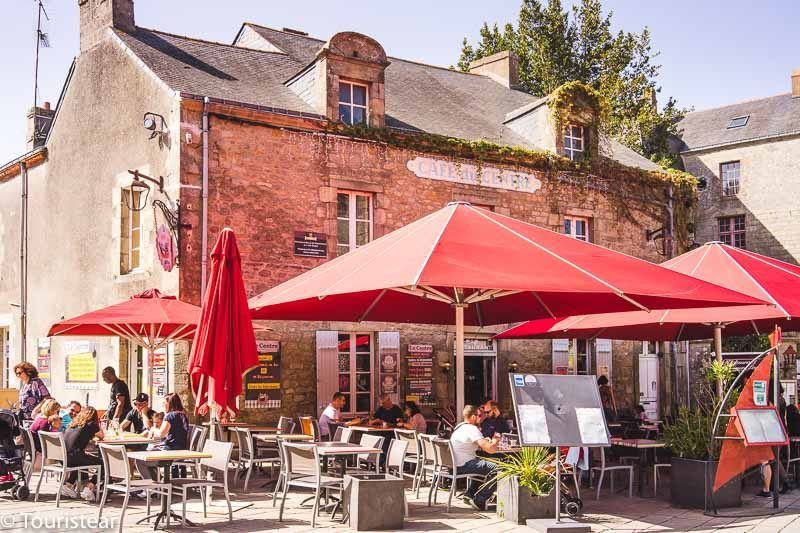 Visiting the Guerande salt flats
"Les Marais Salant de Guérande" is where the famous salt is collected. These salt flats can be visit and tour on foot, by bike, or by car—each by their lane corresponding.
There are about 2000 hectares of salt flats with a very beautiful landscape.
Here you have to make 3 visits, to the salt flats, to the Maison des Paludiers and to the mueo des Marais salant de Batz-sur-Mer.
In them, you'll learn more about the history of the place, about the trade, and everything that moves Guérande's white gold.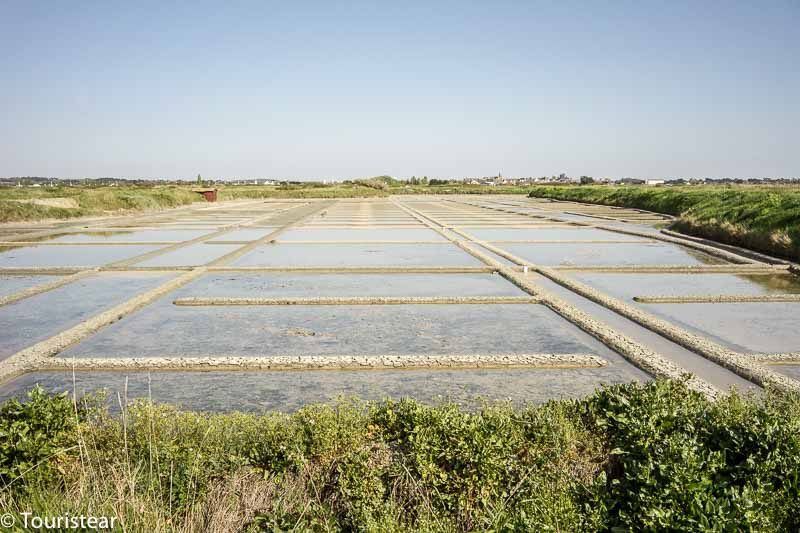 Where to sleep in Guérande
In Guérande, you can sleep inside the medieval city in one of its picturesque hotels or sleep in the surrounding area.
If your idea is to sleep intramural, we recommend that you stay at the Maison d'Hétes La Guérandiere.
It is an ideal Bed and Breakfast. It is located in a 19th-century house with a super nice garden. They have wifi and private parking, plus almost a 10 rating on booking by more than 150 people.
How to get to Guerande from Nantes
Guerande is located on the peninsula of the same name. It's 80 km from Nantes.
By car: you can rent a car in Nantes to visit Guérande. The price of the car rental varies depending on the car you choose.
My recommendation is to book it online and pick it up at the Nantes train station (very close to the castle). From there you can take the highway very easily.
To park in Guerande, it is better to do so outside the walls.
Recommendations
I hope you enjoy your visit to Guerande!
Book Your Trip
Book Your Flight
Find a cheap flight by using Skyscanner.
Book Your Accommodation
You can book your hostel, hotel, or apartments on Booking.com.
Don't Forget Travel Insurance
Travel insurance will protect you against illness, injury, theft, and cancellations. It's your protection in case anything goes wrong. You never go on a trip without it.
Best companies for activities
Check out Civitatis.com and find the best tours in English (French, Spanish and Italian)
Looking for the best companies to save money with?
Check out my resource page for the best companies to use when you travel! I list all the ones I use to save money when I travel – and I think will help you too! (Is in Spanish yet)
This post may contain affiliate links. That means if you click and buy, I may receive a small commission (at zero cost to you). The commission helps us to keep this project running and to continue creating useful content for your travels. Thank you so much for your support! Please see my Affiliate Disclosure Policy for more information.
We are not native English speakers but we have decided to translate our post to English so we can share it with the whole world. If you see any spelling mistake or something, please let us know, it is so important to us. If you do so, we can improve our post and also our English knowledge! Thanks in advance!!!