Best Things To Do in LONDON on Your First Visit
In this post, I want to tell you which are the must-see places you have to visit on your first trip to London.
After a few years, I returned to London, this time visiting for 5 days. I didn't visit just the typical places you visit the first time, but some of them are on my must-see list regardless of how well you know London.
I've been living in London for 6 months, but I lost all my photos, and for that reason, I haven't posted anything until now, but I think it's about time!
Disclosure: Some of the links on this post are affiliate links, meaning at no additional cost to you, I may earn a small commission if you click through and make a purchase.
London Must-Visit Places
London is an exciting city, with many things to do every day. In addition, London is a city that is constantly evolving, there are always new things, new activities, new markets, new events.
The places I mention below are necessary for your first trip to the British capital. If I'm missing any, feel free to leave them in the comments.
Big Ben, Palace of Westminster
Big Ben and this whole Westminster area, I think, need no introduction. It is one of the symbols of the city and a place not to be missed.
As a curiosity, Big Ben is the name of the clock tower's bell. Until 2012 it was called the Clock Tower, but since June 2012, it has been called Elizabeth Tower, in honor of Queen Elizabeth II. And was under construction for a few years, but now you can see it properly.
The Palace of Westminster, or the Houses of Parliament, houses the two Houses of Parliament of the United Kingdom and can be visited.
Westminster Abbey
Westminster Abbey is the oldest temple in London and the place where coronations are held. Inside you can find the tombs of monarchs and important British figures from a thousand years ago.
This is where Kate Middleton and Prince William were married.
The ticket price is £20, but I recommend you to take a look at the London Pass as it is included in this card. Another recommendation is to go early because the lines are usually very long.
Buckingham Palace
Buckingham Palace has been the Queen's official residence in London since 1837.
It can only be visited in summer, at the end of July, August, and a few days in September. It is very typical to come to see the changing of the guard, which takes place throughout the year. In this link, you can see the timetable of the changing of the guard in London.
London Eye
The biggest Ferris wheel in Europe and one of the most photographed places in London, The London Eye. It is 135 meters high, from where you can see the city of London.
There are different tickets for the London Eye, from the shared capsule, shared capsule, + another attraction, to a private capsule for you and your companions with a bottle of champagne.
Picadilly Circus, Leicester Square, Covent Garden
Starting at Oxford Circus, stroll along magnificent Regent Street to Piccadilly Circus, one of London's most photographed areas.
Continue walking to Leicester Square, home to countless movie world premieres and the heart of discount theater tickets. Finish by walking to Covent Garden, home to street musicians and performers.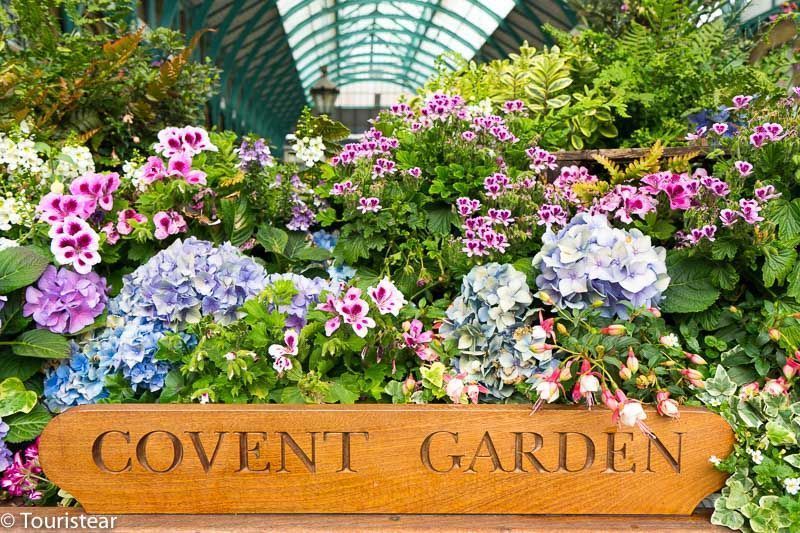 Visit Chinatown and Soho
London's Chinatown is located in London's Soho. Being in Chinatown is like being in two countries at the same time, on the one hand, in eastern China and on the other, in England. Walk through the red doors and into this colorful and lively neighborhood.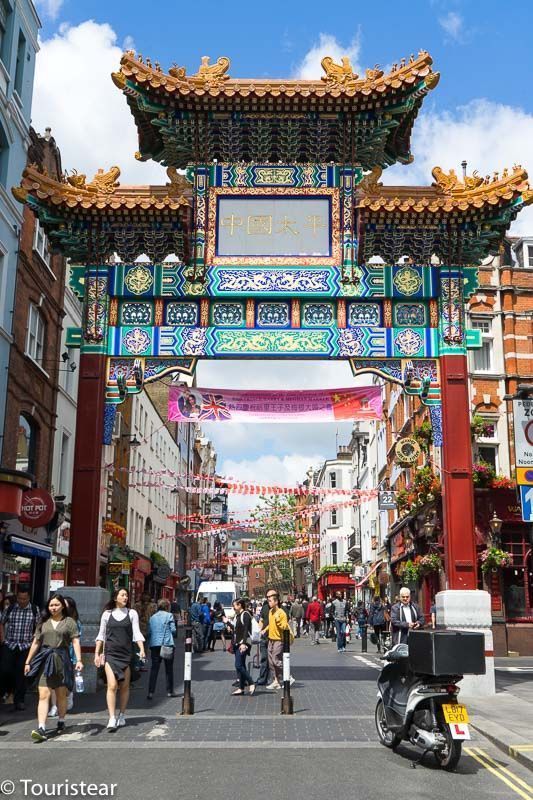 Then continue walking around Soho, take advantage of lunchtime to get to know this London neighborhood. Here you can find restaurants from all over the world and if you want to eat in the street, you can enjoy Street Food Union and taste the different foods of the world in Rupert Street.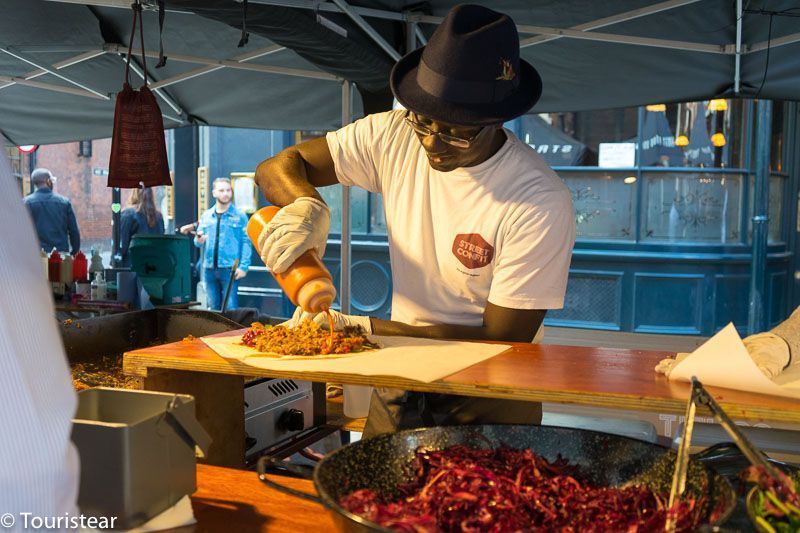 Trafalgar Square and National Gallery
The National Gallery, or the National Gallery, is the most important museum in London and is internationally recognized. It is located in Trafalgar Square, you can get there by taking a walk from Big Ben.
Admission is free to visit one of the most famous museums in the world.
Tower of London
The Tower of London is a historic building on the banks of the Thames. It is a huge fortification that has functioned throughout its history as a royal residence, arsenal, fortress and prison.
This famous tower was known as the tower of terror, since here they locked up anyone who offended the monarch.
Most of the prisoners lived in deplorable conditions and did not make it out alive, or were tortured before being executed on nearby Tower Hill.
Not to be confused with London's Tower Bridge.
Admission is included in the London Pass, or you can buy tickets for £22.70 for adults.
Tower Bridge
The Tower of London Bridge, or Tower Bridge, is one of the symbols of London. It is a Victorian style drawbridge located next to the Tower of London.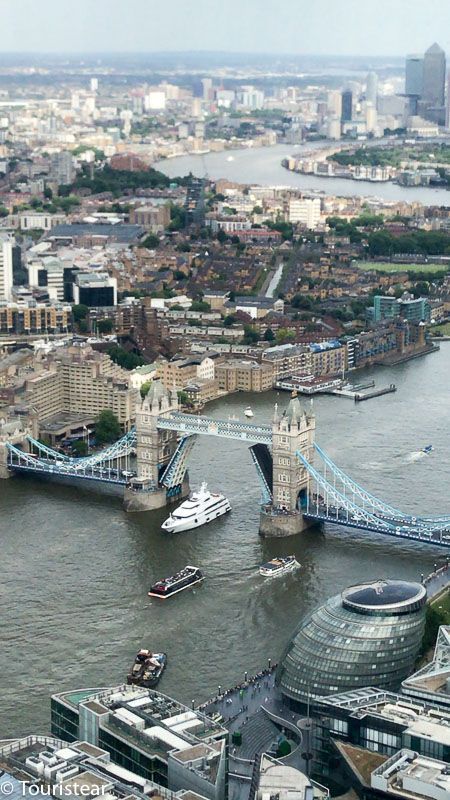 You can visit the interior; the entrance is free with the London Pass. Otherwise, the price is £9.80. (The price can change with time)
Recommendation: When visiting this area, you can also visit the harbor next to Tower Bridge. If you are on a budget, you can eat at Dickens or Poppy's.
Not to be confused with London Bridge. London Bridge is the first bridge to be built in London. Its current appearance has nothing to do with that of yesteryear, which was more similar to the Ponte Vecchio in Florence.
This confusion is quite common, to the point that an American bought the old London Bridge, thinking it was the Tower Bridge… we can see the old London Bridge in Arizona; in another post, I will tell you about it.
Snacking at Borough Market
Crossing London Bridge, on the opposite side of the Tower of London and in the neighborhood known as Southwark, we find this picturesque market.
It is a market where you can find good quality fresh produce and take-away food. It is said to be frequented by high-ranking cooks and chefs, such as, for example, British chef Jamie Oliver.
It is open every day, but all the stores and market stalls are open from Wednesday to Saturday. The rest of the days, only restaurants.
Highly recommended to come at lunchtime to see the atmosphere and have a bite to eat.
Camden Town, My Old Neighborhood
It's one of my favorite neighborhoods; plus, it was my home for the last 3 months I lived in London.
Camden is a very peculiar neighborhood. It is famous for its market and its alternative style; it is considered the alternative rock capital of the UK. You can see street artists, get a tattoo (or several), buy strange clothes, eat, go out for drinks, etc etc etc.
Without a doubt, it is a must-see. Besides, you have to take advantage of it, because in this last visit, I saw that areas are being demolished. I met a friend, and she told me they want to kill the Camden market…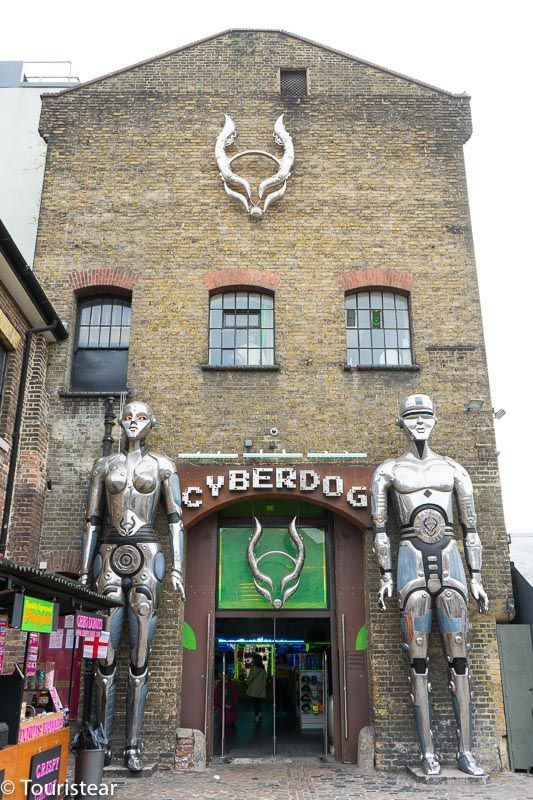 The best way to get there is the black line (Northern Line) subway. But be careful if you go on weekends, many times they close the Camden Town stop due to the number of tourists that go there. So if the stop is closed, that's okay, you can get off at Chalk Farm or Mornington Crescent.
If you get confused and get back late to your accommodation and there is no more subway, don't worry there are night buses, otherwise ask for an Uber.
Notting Hill and Portobello Market
Another well-known neighborhood in London is Notting Hill. It is a very colorful and picturesque neighborhood.
The streets with the most luxurious houses are Blenheim Crescent and Ladbroke Grove of Victorian architecture, characteristic of London. Although the most famous in the neighborhood are the colorful ones.
This neighborhood is famous for the movie of the same name starring Hugh Grant and Julia Roberts, for its Portobello market and carnivals.
Portobello Market is on Portobello Road, every Saturday, they put the stalls of the stores in the streets.
Carnivals are celebrated the last weekend of August. So if your first visit to London is on these dates, you are in luck. Be sure to check it out. The main parade takes place on Monday.
Touring Hyde Park
Hyde Park is one of the largest parks in London. An ideal place to get lost and escape from the hustle and bustle of the city.
It formerly belonged to Westminster Abbey, but in 1536 King Henry VIII expropriated it and opened it to the public. This park has seen everything from duels to demonstrations to concerts.
If you want you can stop by Speakers Corner, it is a place where you are allowed to complain and talk about any topic, as long as it is not against the law.
On Sunday mornings, different types of people gather to speak on different religious and political topics. It is a reality show where people come to listen, applaud or boo.
Speakers Corner became famous during World War II, it was the only place where people could defend Hitler or criticize Churchill without fear of reprisal.
Visit St Paul's Cathedral
St Paul's Cathedral is an imposing building in the English Baroque style. It is the third largest temple of Christianity in Europe, after St. Peter's in the Vatican and the Cathedral of Seville.
It was here that Lady Di was married, breaking with the tradition of the British crown to marry at Westminster Abbey.
It is a wonderful building. Admission is £18 and is included in the London Pass and includes an audio guide.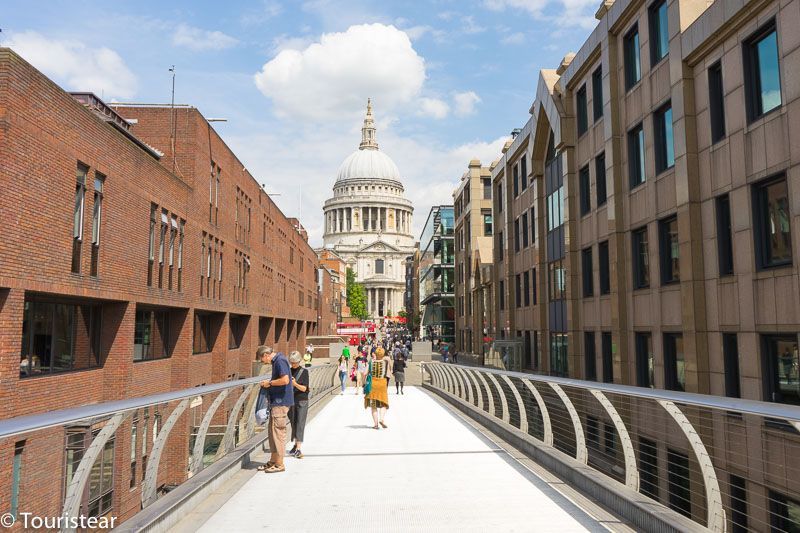 Visit the British Museum. It's Free!
The British Museum is one of the oldest museums in the world and the third most visited, behind the Louvre in Paris and the Metropolitan in New York.
Its collections cover diverse fields of human knowledge, such as history, archaeology, ethnography, and art.
Admission to the museum is free, open daily, and closed later on Thursdays and Fridays.
Viewpoint, London from the Heights
In addition to the London Eye, you have many viewpoints in the city.
The Shard
The most fashionable right now is The Shard, the tallest building in Europe. You have spectacular views of London. We were lucky enough to see the Tower Bridge raised, allowing a yacht to pass.
The entrance fee is £24.5. It's free with the London Pass.
Sky Garden
If you are not going to buy the London Pass, you can go to the Sky Garden for free. To visit it you have to make a reservation online in advance at this web site https://skygarden.london/booking
In case you don't have a reservation, you can go for a drink at the City Garden Bar (the Sky Garden bar). Admission is still free, you only pay for the drink, but it has a "Dress Code."
This means that there is a dress code, after 5pm you cannot enter in shorts, sportswear or flip-flops. It is possible to wear casual clothes but not sporty or not too sporty.
Anything to enjoy a good view…
Where to Eat Cheaply in London
If you are on a tight budget and like to eat in English pubs, I recommend going to the Wetherspoons chain pubs.
If you have read some of our posts about our road trip through Scotland you will know that we discovered this chain by chance in Scotland.
These pub restaurants have a fairly extensive menu and from Monday to Friday, they have different menus, which usually include a drink that can be a pint of beer.
Prices for one of these menus range from £6 to £10 or £11. Very good prices for London and including a drink. The good thing is that you can find them everywhere. Just enter Wetherspoons and the neighborhood where you are located.
Of course, you can try the markets I mentioned above, such as Borough Market, the Street food Union, Camden, etc.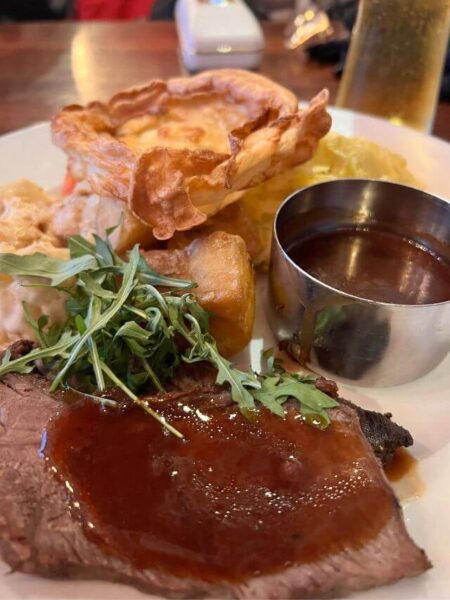 Where to Sleep in London
London is an expensive city and accommodation I think is among the most expensive of all.
We stayed at the Hilton Canary Wharf as part of a collaboration. The hotel is great, the treatment, cleanliness, breakfast, everything is fantastic, but the price is a bit high, it can easily be over 250€ a night.
Last time in London, we stayed at Hampton by Hilton Waterloo. I recommend the hotel, and the area, is pretty close to go walking to Westminster and a few steps from the Waterloo underground.
When you go to London, take a look at the hotels at Booking.com. Read the reviews, especially those about cleanliness, and make sure it is close to a subway stop.
Plan Your Trip To London
Save this image on your
Pinterest!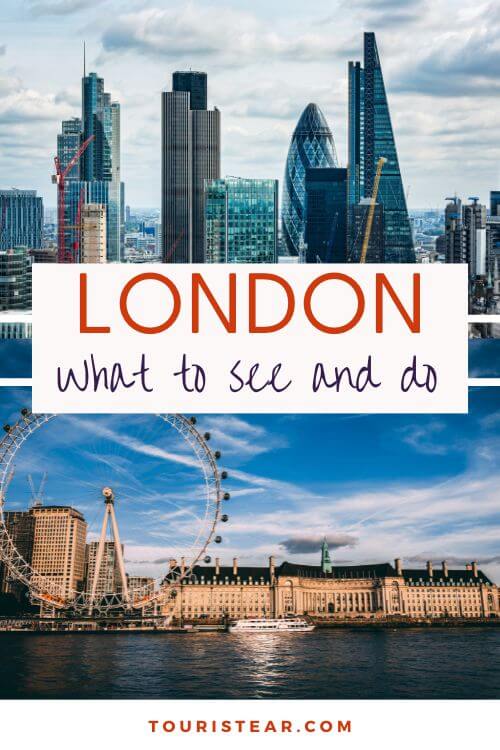 Last Updated on 8 September, 2023 by Veronica