What to Do in London for FREE (or almost free)
London is one of the most expensive cities in Europe to visit, but the good thing is that you have a lot of things to see and do in London for free or for very little money. You can take free tours, visit places with free admission, and much more. I'll tell you below.
If this is your first time in the British capital, you can read this post with information about visiting London in four days.
And you can complement it with this one, where we give you a lot of ideas to get to know this dynamic city for free or at a very low cost. Let's start!
Disclosure: Some of the links on this post are affiliate links, meaning at no additional cost to you, I may earn a small commission if you click through and make a purchase.
What to See and Do in London for FREE?
Free Walking Tours
There are more and more free walking tours around the world, and in London, we will find several free tours with different themes to learn about different aspects of the city.
These free tours do not have a fixed entrance fee; you simply pay them what you think, depending on how the guide did. Usually, 10€ per person is fine; if you like it a lot, you could give more!
Free tours of the must-see places of London and free tours of old London are two tours that will help you to get to know the city better and for free!
Strolling Through SOHO in the Footsteps of a Book
One thing you can do to enjoy London for free and at your leisure is to follow in the footsteps of a book that takes place in London.
On my last trip, I followed the places in Fiona Mozley's SOHO book by Fiona Mozley. It is an urban comedy that makes you laugh and see this neighborhood with different eyes when you visit it.
Do you have any other books set in London to recommend? Tell me about it in the comments!!!!
Free Museums
Another thing we love about London is that its most important museums have free admission, so if you are a museum lover, if you are curious, or have a very bad weather day, you can take them into account for your free London plans.
National Gallery
Located in Trafalgar Square, we find one of the best museums in London. Admission is free, although you can pay for audio guides or guided tours in your language.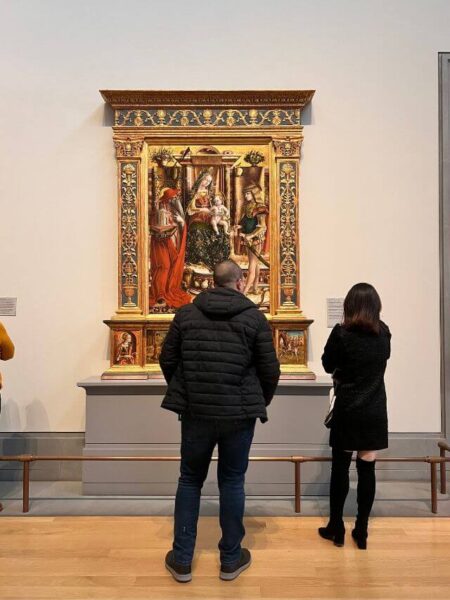 For art lovers it is a must, since here we can see paintings of very famous and recognized painters such as:
Caravaggio,
Van Gogh,
Bellini,
Vermeer,
Rembrandt,
Velasquez,
Monet,
Rubens,
Ingres Van Dyck,
Leonardo da Vinci,
Michaelangelo,
Raphael,
Botticelli, etc.
Highlights include Shakespeare's Chandos portrait and Andy Warhol's portrait of the queen.
You can also take a guided tour with an English-speaking guide.
Natural History Museum
One of my first visits, when I lived in London, was to the Natural History Museum, it's a must-see and it's also an entertaining and free London visit.
Here I leave you a little picture with one of the dinosaurs, undoubtedly one of the most striking exhibits.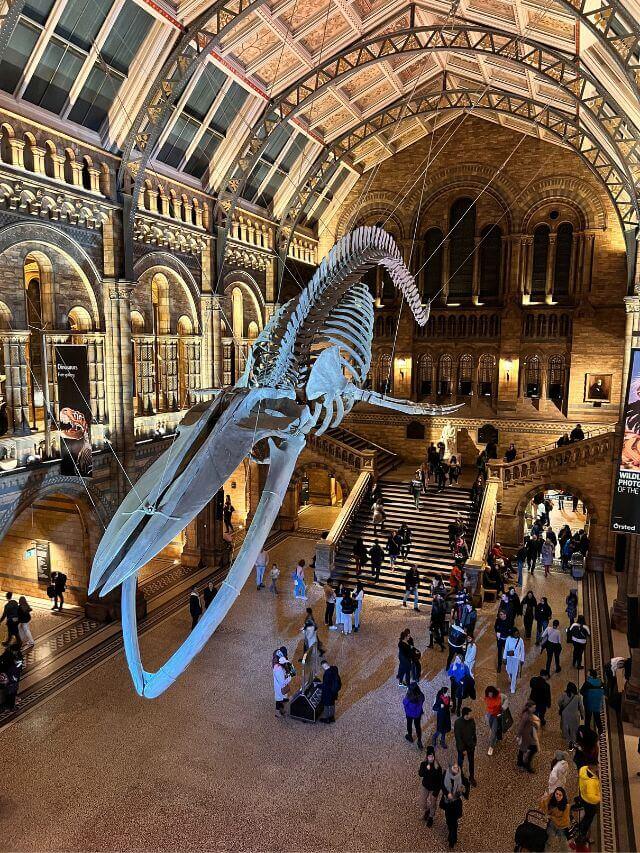 London Science Museum Free
Next to the Natural History Museum is this museum you can visit for free in London.
You will be able to see rooms with antique cars to rooms dedicated to the latest technologies. It is a free museum that both children and adults love.
Victoria and Albert Museum
For lovers of design and decoration, you will love this visit. You will see a wide collection of objects and sculptures from different periods, a room dedicated to fashion with Victorian dresses and even the latest trends.
It is also very close to the Natural History and Science Museum.
British Museum
This is the most famous museum in London, it receives about 5 million people a year, and you can also visit it for free in London.
Here you can learn about the world's cultures without leaving London for free, there are galleries dedicated to Egypt, Greece, Africa, Etruscans, Romans, and much more. A must-see on your visit to London, plus you have no excuses because it's free!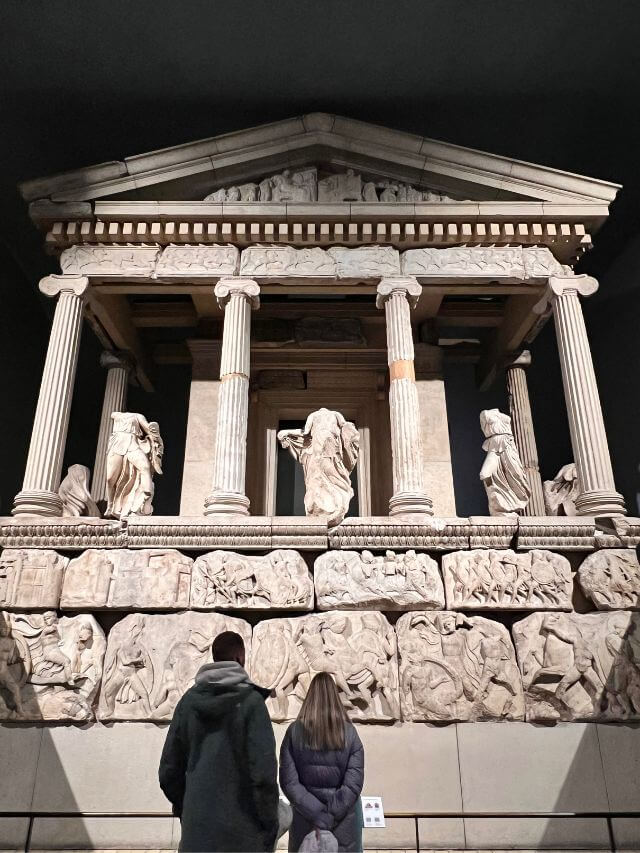 Museum of London Docklands
And if you stay in the Canary Wharf area, visit the London Docklands museum, it is very interesting, you learn a lot of things about this area, slavery, immigration and London trade through its first port.
You can learn about London life from 43 BC to 1840, visit authentic WWII air raid shelters and much more.
I found it very interesting and a very didactic way to learn about the history of the city I am visiting.
Parks for Your Free Plans in London
It will be for parks! In London, there are plenty of parks to spend a quiet afternoon, stroll, see squirrels, deer, pelicans, and street art…
You can go on foot, by bike, on roller skates… Do you know them all? Here are some of the must-haves.
Hyde Park
It is the largest park in central London, with over 140 hectares. It is ideal for spending a Sunday afternoon with friends, picnicking, biking or relaxing.
Come to Speakers Corner (near Marble Arch), the place where people can talk, complain, indoctrinate…
Famous speakers such as Marx, Lenin and Orwell have passed through here… Sundays are when most people gather.
Kensington Gardens
Practically next to the previous one, in this park you can see Kensington Palace and look for the statue of Peter Pan, the swans or the Diana Fountain Memorial.
St. James's Park
It is a smaller but very picturesque park, located in front of Buckingham Palace. At 2:30 p.m. they usually feed the pelicans. It is a good place to see waterfowl, woodpeckers, and squirrels, among others.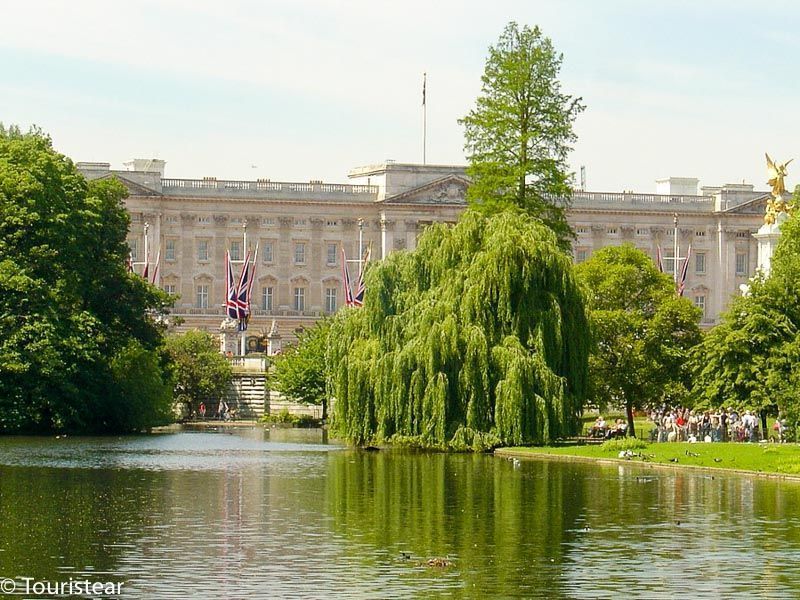 Regent's Park
If you come to London in summer, be sure to visit this park in the northern part of the center of the capital.
Here you will find the Open Air Theater where performances are held in summer, the wax museum and the Sherlock Holmes museum.
Greenwich Park
It is in the southern part of the city, which apart from visiting the Greenwich Observatory and the zero meridian, we can enjoy beautiful views of the London skyline.
Do you know how they pronounce Greenwich? Something like grenich…
Free Attractions in London
Notting Hill Carnival
Notting Hill Carnival is the last weekend of August. If you go at any time of the year, you can do the free tour with an English-speaking guide through this colorful London neighborhood.
Chinese New Year
The Chinese New Year celebration is one of the most famous free events in London and is attended by many people.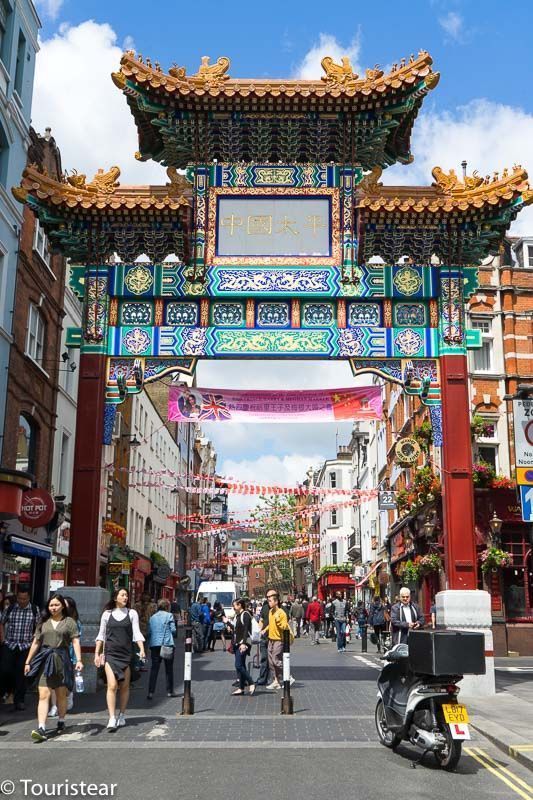 Winter Wonderland
Winter wonderland. Celebrate Christmas in Hyde Park, it's so cool!
Little Venice Festival
During the first weekend of May there is this festival in Little Venice. Where the boats are decorated and there are many events during the day and at night for all audiences. There is live music not to be missed!
Watch the Changing of the Guard
Buckingham Palace is the site of London's Changing of the Guard, which attracts millions of spectators each year.
Free classical music concerts are held every week in the church of St Martins in the fields, which is located next to Trafalgar Square.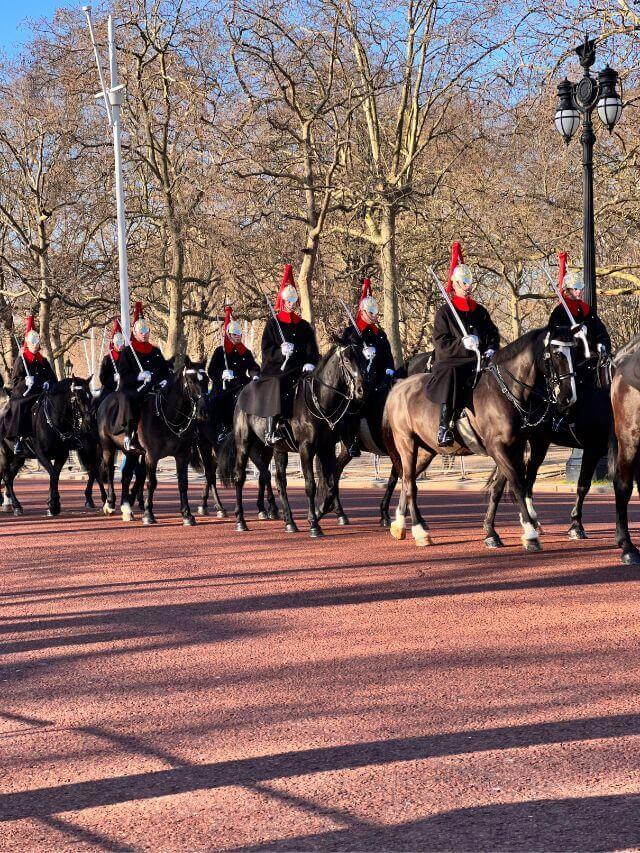 Enjoy the sights of London for FREE
In the Sky Garden, you can enjoy the views of London for free.
Of course, you have to make a reservation online and if you don't and want to go for a drink at the bar on the terrace, there is a code of etiquette that must be followed.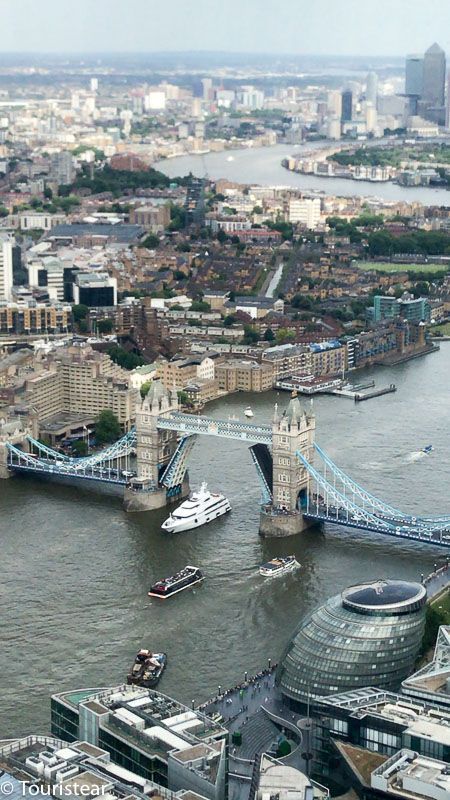 London's most famous street markets
Camden Market
In Camden Town, we have one of London's most famous and visited street markets. It is a peculiar place that you have to visit if you visit London. Weekends are when it is most crowded and sometimes they close the Camden Black Line stop.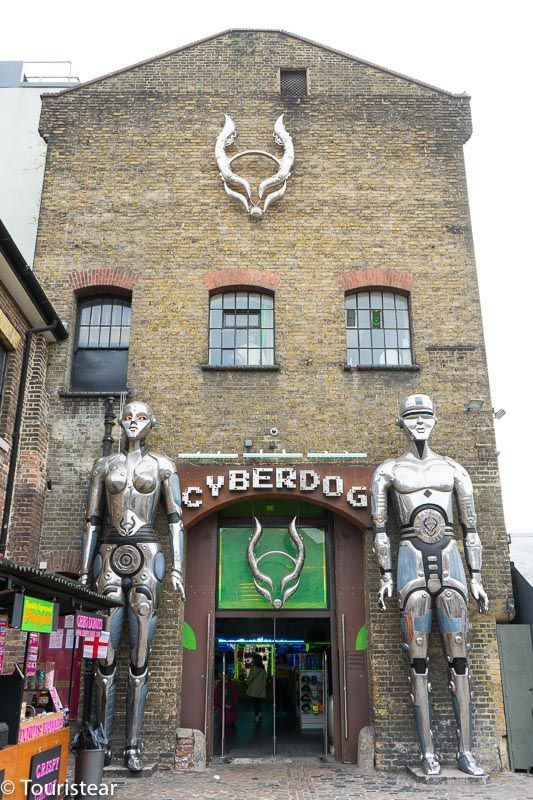 Notting Hill: Portobello Road
The day to visit this market is Saturday. Here you will find many antique stalls, as well as clothing, collectibles and food from all over the world.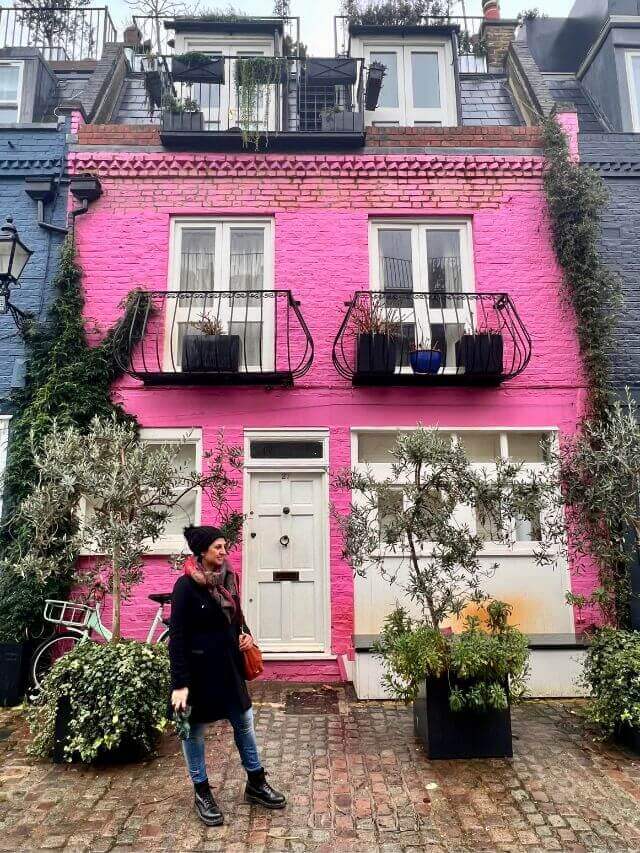 Borough Market
A few steps from London Bridge is this market that is very cool, especially for the variety of food stalls.
Every day you can eat food from different parts of the world without going far away. (Open Wednesdays through Saturdays)
Brick Lane
In this curious area of London we find this market with picturesque stalls where you can find practically everything.
What to Do in London for Little Money?
London Pass
It is a card that allows you free access to numerous London attractions. The system is the same as with any card of this type in other countries.
You pay an amount for the London Pass for one day, and you have access to many activities and attractions that you would otherwise pay the individual entrance and it is more expensive than with the card.
Of course, you have to organize your visits to make at least 3 visits with tickets that are included in this card, so that it is profitable (see below).
10 London's Most Popular Attractions
Tower of London (The Castle of London)
Westminster Abbey and Big Ben
The Shard (for the best views of London)
Boat trip on the Thames
Tower Bridge
Kensington Palace
Camden Town
Notting Hill Market
Hampton Court Palace
Shakespeare's Globe Theatre
Sightseeing bus (1-day ticket)
Have you been to London? Tell us your favorite free activities we can do in London!!!!
Plan Your Trip to London
Save this image on your
Pinterest!
Last Updated on 8 September, 2023 by Veronica