Best Things To Do between Glencoe and Inverness
We had been on a road trip for a few days in England and Scotland and were on our way to Glencoe. We got up very early that morning because we had a bad night…
We slept in the tent, and although the location was very bucolic, we were quite unprotected. Moreover, it had been raining all night, and the wind was constant, with the temperature, about 4 degrees, in early September.
The car was away, so we had to pick up all the stuff, including the tent, in the rain. So you can imagine the mood we started the day with, right?
Lucky us, the bad mood passes quickly! The first stop of the day is the Glenfinnan Viaduct. I'm sure you know it!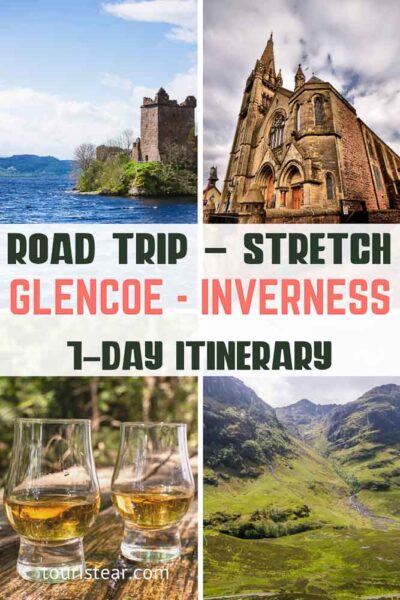 Scotland's Road Trip, Stretch from Glencoe to Inverness
The Glenfinnan Viaduct
I'm sure it doesn't sound like anything to you by this name, but if I tell you it's the viaduct that appears in all the shots on Harry Potter's Hogwarts Express, does anything else ring a bell?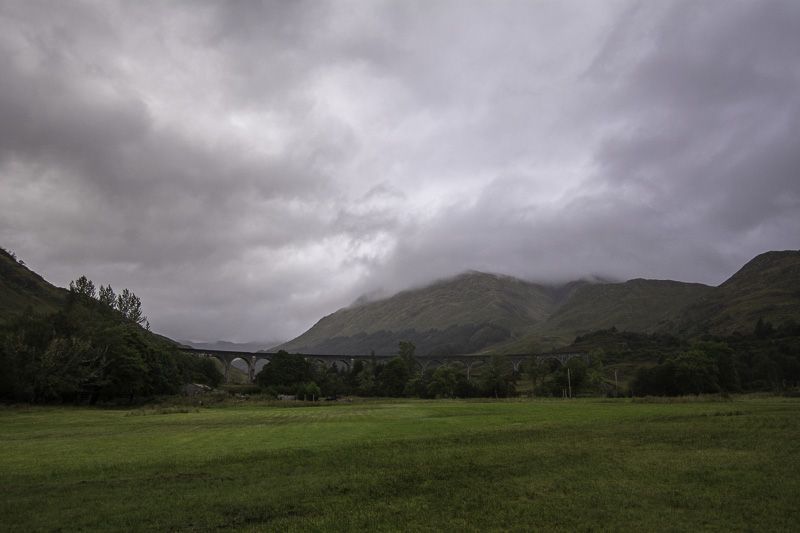 This viaduct is a real attraction in the area. The location of the viaduct in the middle of nature and its shape make it magical when the train passes through it.
In fact, steam trains depart from Fort William on a sightseeing tour, and of course, cross the so-before-the-half viaduct.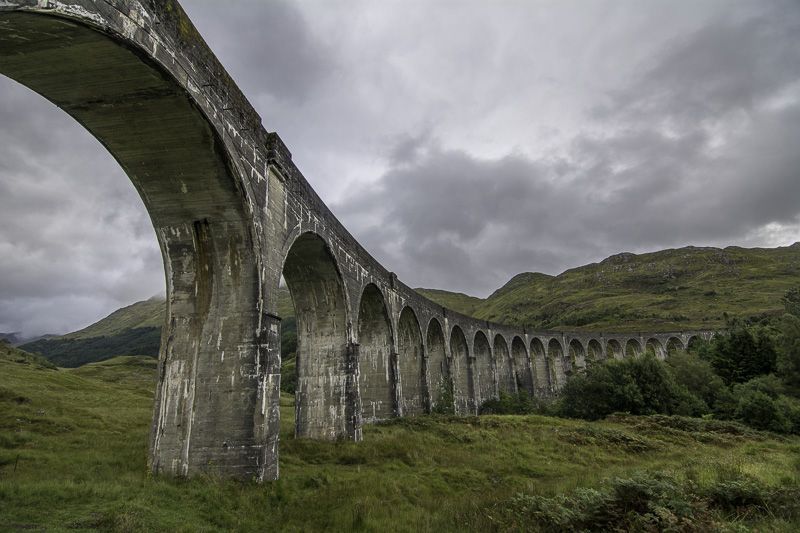 To get to it, you have to walk about a kilometer because there is no access to the car. If you want to get to the top, follow the signs, don't do like me, and try to shorten by other paths because you will fill your boots with mud, and you will surely fall.
We couldn't stay long (it didn't make sense either) because we had a date at Dalwhinnie's distillery to do a whiskey tasting. We had to deviate to go to the distillery, so we did the long way to go to Loch Ness, but it was worth it.
Dalwhinnie Distillery
From a road trip through Scotland, you will visit or go through several distilleries; we visit a few.
The Dalwhinnie distillery is right on the edge of the Cairngorms National Park and has a particularity over the others, it is the one that is located at the highest height of all, and that is only about 350 meters above sea level!
However, they claim that this makes their whiskey different and better.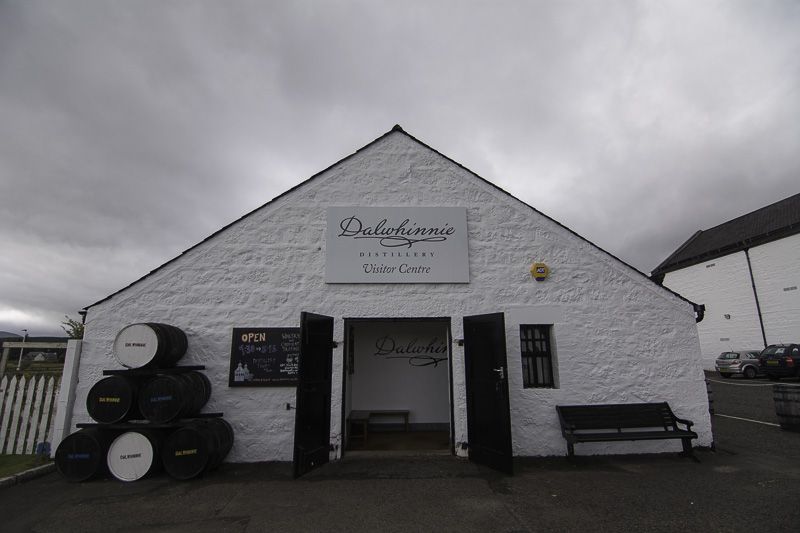 They don't have as many varieties as other distilleries have, but I have to tell you, I don't know if it's about the height issue or why, but it's one of the best whiskeys I've ever tasted, and believe me, I've tried a few.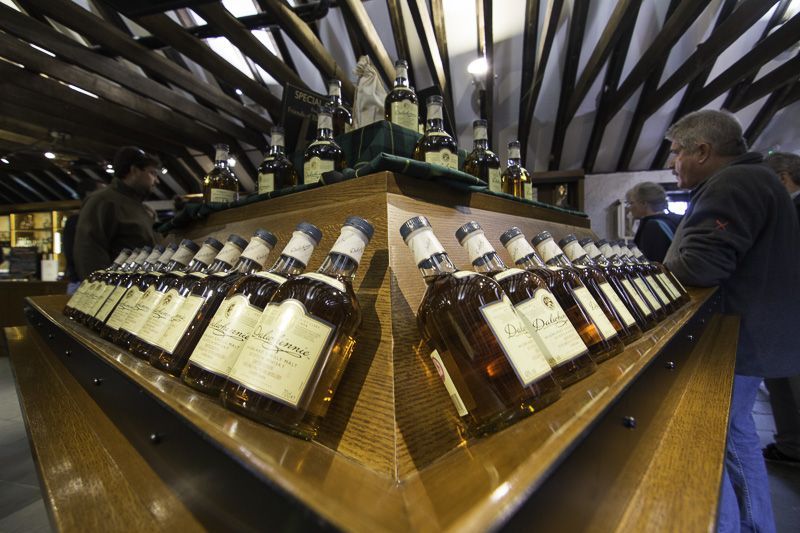 The tour is like all distillery tours; they explain in a simple way how, from barley, they get whiskey. However, it is curious how the manufacturing process and the raw material to make whisky and to make beer are almost the same until a certain point.
Loch Ness, Scotland's most famous lake
To get to Inverness, we had to travel Loch Ness from south to north. A beautiful road runs along with it and has plenty of places to stop and admire the view or take some pictures.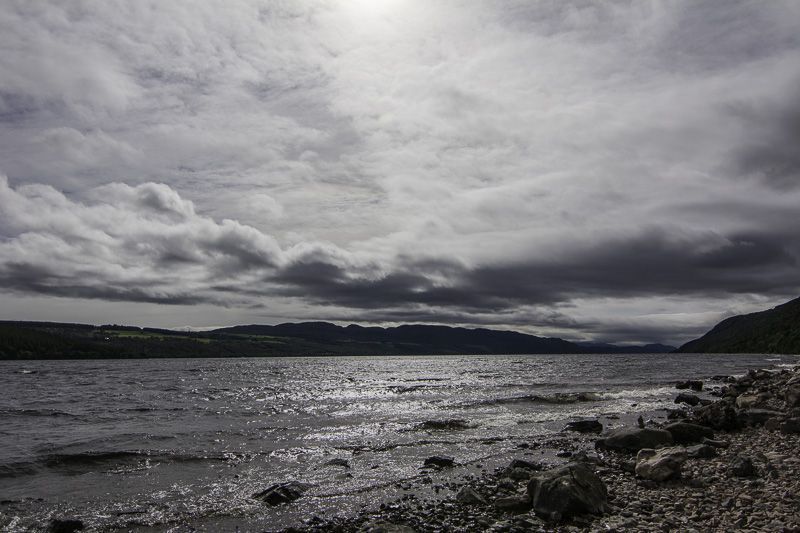 It was not our goal to visit Loch Ness today, as that's what we were destined for tomorrow.
Today we were heading to Drumnadrochit, which is where we had the hotel to leave things, and then we were going for a walk in Inverness. So we didn't have much fun.
Inverness, the capital of the Highlands
Inverness is a beautiful city; I loved it. It is quite quiet and also as you can see in the photos, the day was progressively improving and the truth that in the afternoon was in luxury.
Although we were going to have another chance another day of taking another walk around Inverness, today was the day we would have more time for this.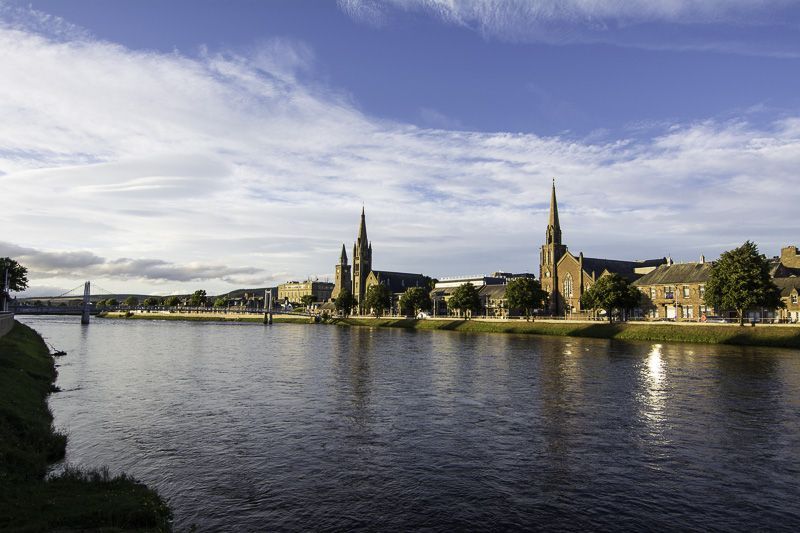 Inverness is a beautiful city for my taste, it is not very big, and you can walk around it for a couple of hours to tour it.
We arrived in the afternoon, at about five o'clock, it made us a spectacular day, and we did not hesitate for a moment to take a good walk.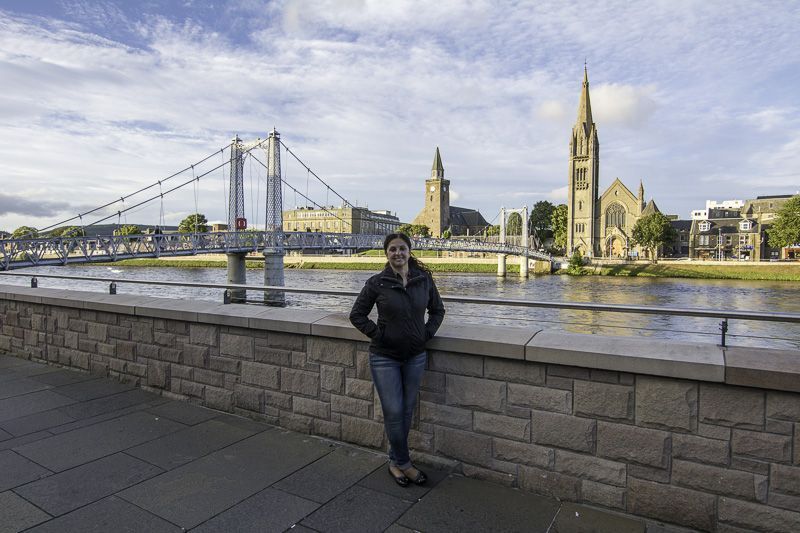 The first thing that catches your eye when you stroll through Inverness is the importance of the River Ness to the city. It divides it in two, and the bridges, which all have a certain charm, cross it for both pedestrians and vehicles.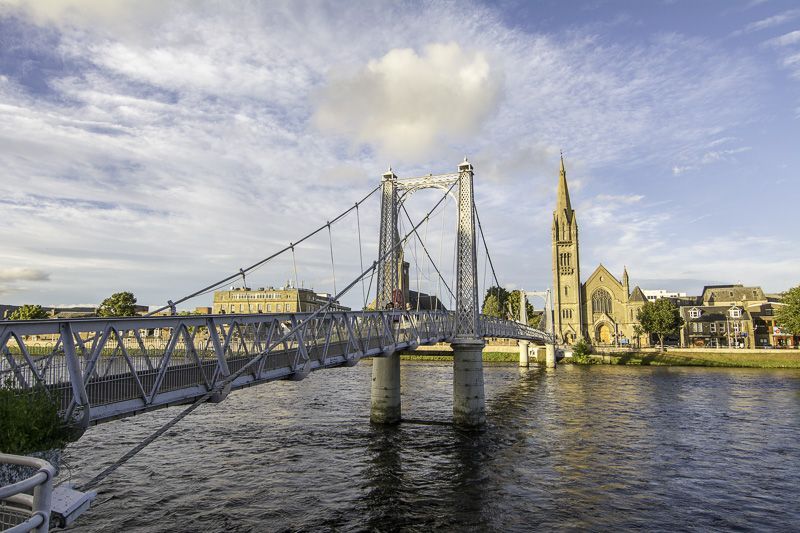 Two are the bridges that attract the most attention. The 19th-century suspension bridge they call Greig Street Bridge, and that one needs to cross a couple of times and then look for the angle to take the photo.
The other bridge is the infirmary bridge, opposite the cathedral, which you can cross when you go to the Ness Islands.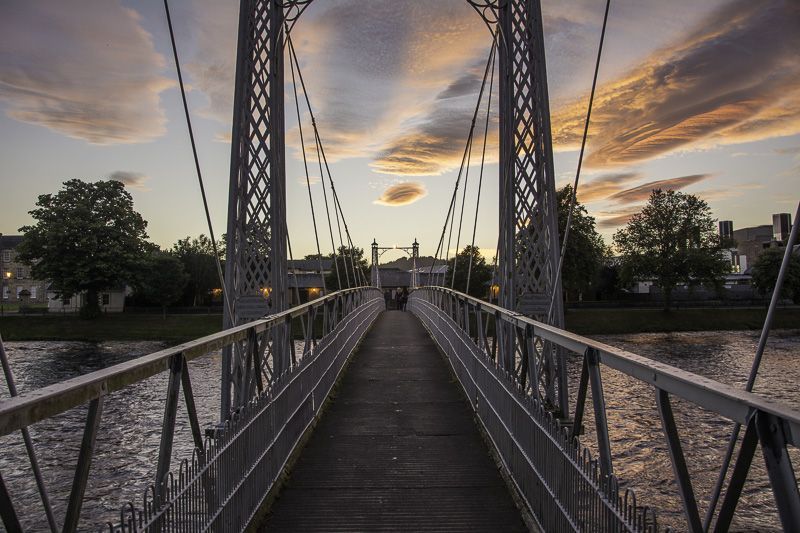 Crossing first through Greig St Bridge, you reach downtown or downtown Inverness. It's a quaint center but sober.
The Victorian market is striking because it is an Inverness classic. It is small and visited quickly, although I recommend you stop at some shops where you can buy bagpipes or spare parts for bagpipes.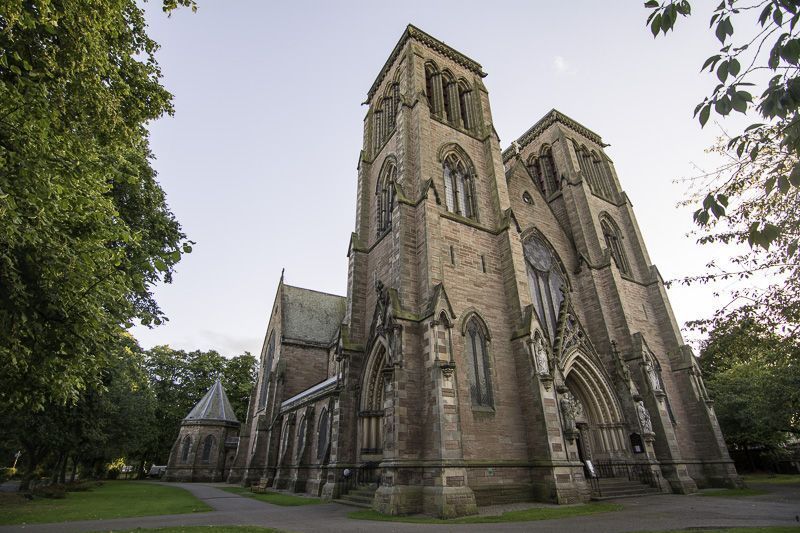 From the center, we take the north bank of the river towards the castle; our goal is the Ness islands that are islands on the river in front of Bught Park. You can cross it, and it's a super nice ride.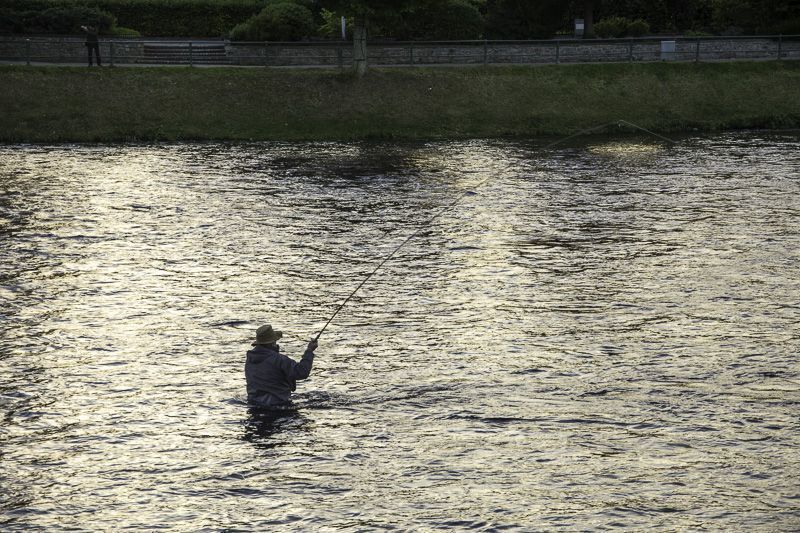 On the way back, you change shore and can see the park, the cathedral, and even some salmon fishermen.
As I said, I find it a perfect end to this day, a day of quiet tourism but where you will have been able to visit and get to know many places.
Plan Your Trip around Scotland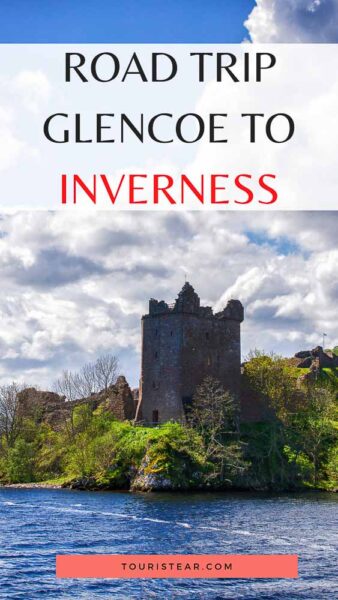 Book Your Trip
Book Your Flight
Find a cheap flight by using Skyscanner.
Book Your Accommodation
You can book your hostel, hotel, or apartments on Booking.com.
Don'torget Travel Insurance.
Travel insurance will protect you against illness, injury, theft, and cancellations. It's your protection in case anything goes wrong. You never go on a trip without it.
Best companies for Tours
Check out Civitatis.com and find the best tours in English (French, Spanish and Italian)
Are you looking for the best companies to save money with?
Check out my resource page for the best companies to use when you travel! I list all the ones I use to save money when I travel – and I think I will help you too! (Is in Spanish yet)
Last Updated on 9 December, 2022 by Veronica