Best Thing To Do on Loch Ness & Near Inverness
Loch Ness is one of Scotland's most famous lakes, and probably in the world. Full of mystery and legends and famous for Nessy, the Loch Ness monster.
So on our road trip through Scotland in 15 days, we have to visit this place. Here, you will find our experience, recommendations to visit and also what to see in Inverness and the surroundings.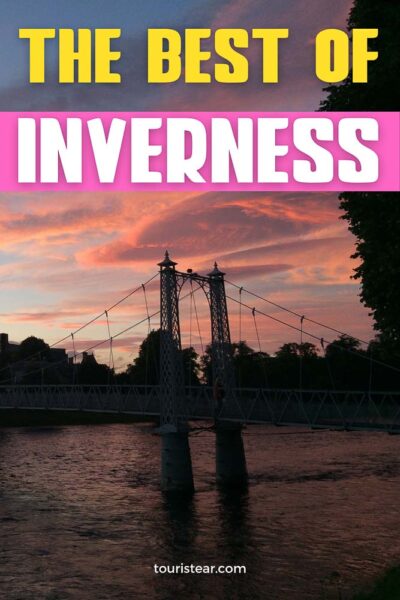 Disclosure: Some of the links on this post are affiliate links, meaning at no additional cost to you, I may earn a small commission if you click through and make a purchase.
Where to Stay Around Loch Ness
Drumnadrochit. A good place to spend the night
We had decided to spend the night in Drumnadrochit, a tiny village next to Loch Ness. The room had not come out exactly cheap, but given the prices that were in the area, we settled.
Drumnadrochit is practically a street. And it's very close to lake Ness.
In front of the hotel, we had several restaurants and souvenir shops and a post office, which is also a supermarket where you can buy some food and other stuff.
You can also send some cool postcards to someone you want; you're sure to get a good surprise.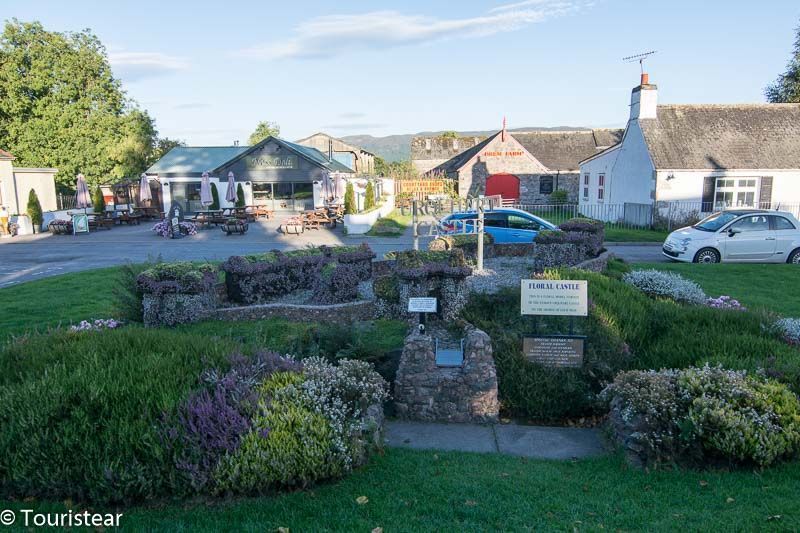 Since we were going to spend the night, after dinner, we wanted to have a beer, and it took us a lot of work to find a pub.
But we got it, The Lochness Coffee on Kilmore Road. It was a quiet village pub where people were going to drink beer and play cards or billiards.
We walked from our accommodation, it took us about 15 minutes, and we had a great time.
Visit Loch Ness and Its Castle
Undoubtedly, Loch Ness is Scotland's best-known lake. Everyone knows the legend of the Loch Ness monster, best known to Nessie.
A creature more like a dinosaur than anything else is supposed to live in this lake. Unfortunately, there is no evidence to determine its existence and those that had been proven false or very inconclusive.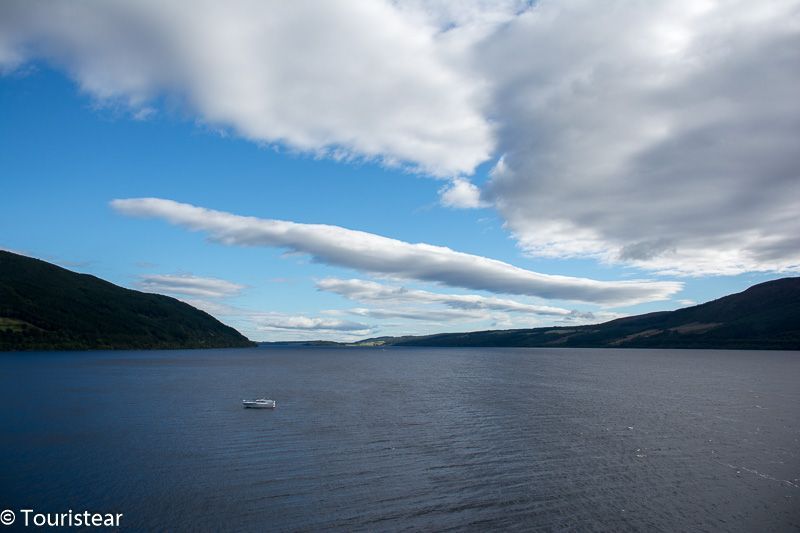 Loch Ness is Scotland's second deepest lake and the second with the most surface area, making it the first water quantity. So it has more water than all the lakes in England and Wales combined.
It has an elongated shape, and a road runs along its west bank. So you can go through it end-to-end with a certain ease.
To visit Loch Ness, we did it on a boat tour called "Loch Ness by Jacobite" and also allow you to stop at Urquhart Castle, which is the castle that dominated the lake hundreds of years ago.
It's in ruins, but its visit is interesting, then I'll tell you something else about this castle.
If you want to take the Loch Ness cruise, you can see here the latest prices. This tour includes the Loch Ness cruise, a visit to Urquhart Castle, and the exhibition center.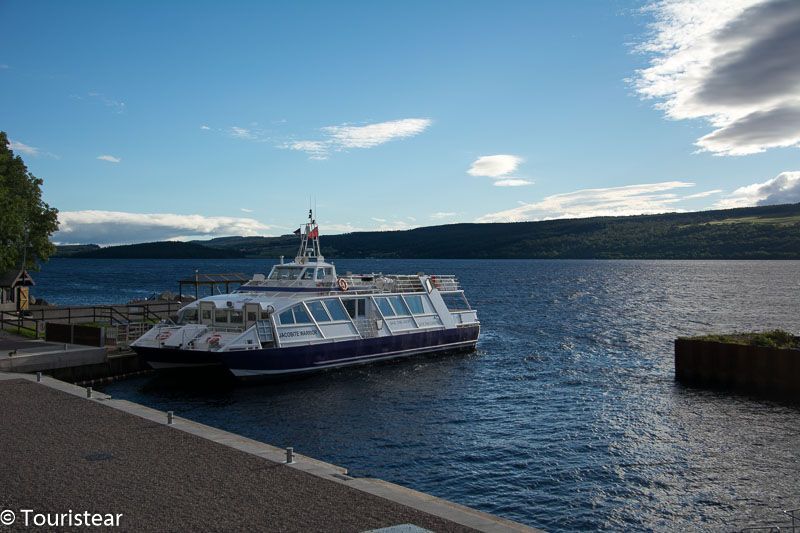 If, on the contrary, you prefer to be outdoors, they have a top deck on which you are comfortable.
Urquhart Castle
Urquhart Castle was built on an earlier castle, dating back to the Iron Age. This castle has dominated the waters of Loch Ness for hundreds of years.
It is now in ruins and serves as an interpretation center of Loch Ness for tourists and also serves as a cultural and event center in some cases.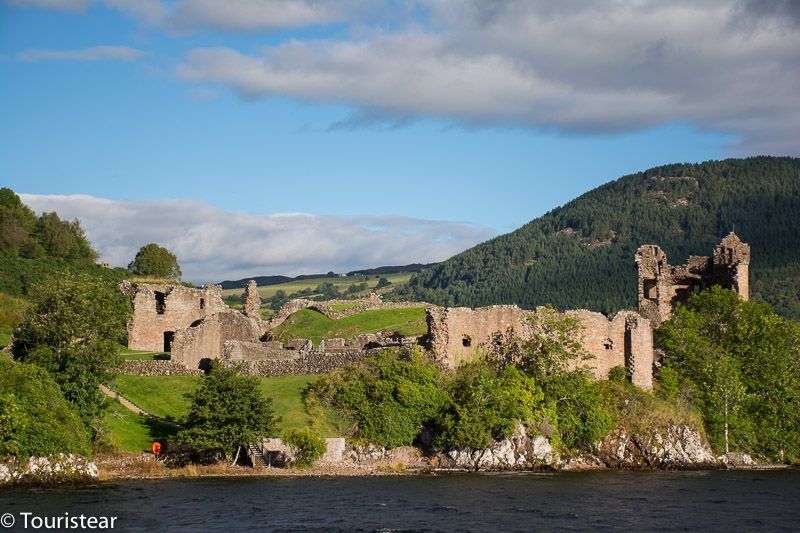 It is completely visitable, and during the visit, they explain how the kitchens of the time were, how they cooked or kept the food, or how they organized the banquets.
They explain to you what the event room was like, what was happening in it or what the rooms of the owners and guests were like, and how they were strategically located above the kitchens to take advantage of the heat.
Or as it was the bathroom, because believe it or not, they had a bathroom.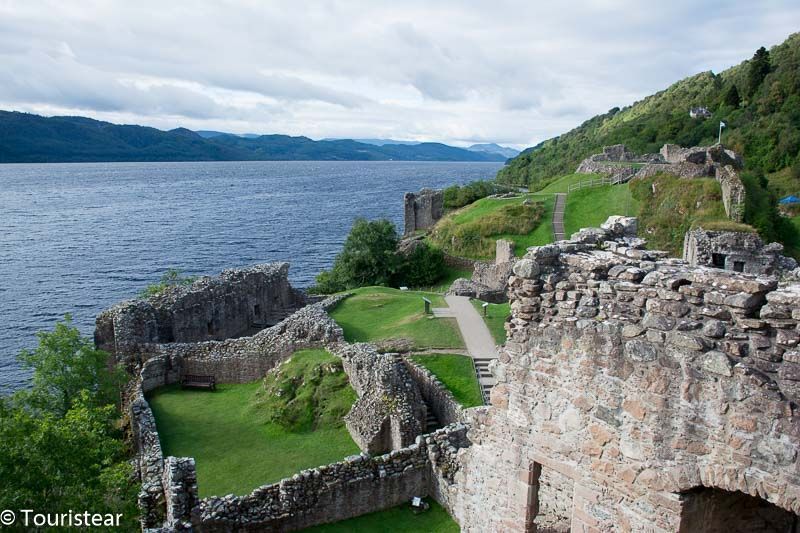 They also tell you what the walled enclosure was like and how they last destroyed the front door that separated it from the outside.
The owners themselves did so in 1692. Three years earlier, 300 highlanders led by Captain James Grant defended the castle in front of 500 Jacobites.
They suffered siege for three years until they decided to leave it and escape through the lake as they destroyed the gates.
Visit Culloden Field, near Inverness
Once we finished the walk along Loch Ness, we took the car and headed to Culloden, close to Inverness.
Culloden is sadly known that the last battle was held here between the Jacobites, supporters of the Stuarts, and Hanover's supporters.
The Jacobites lost the battle, and the highlanders suffered a tremendous chase after this event. Everything related to highlander culture, clothing, traditions, culture, everything was banned.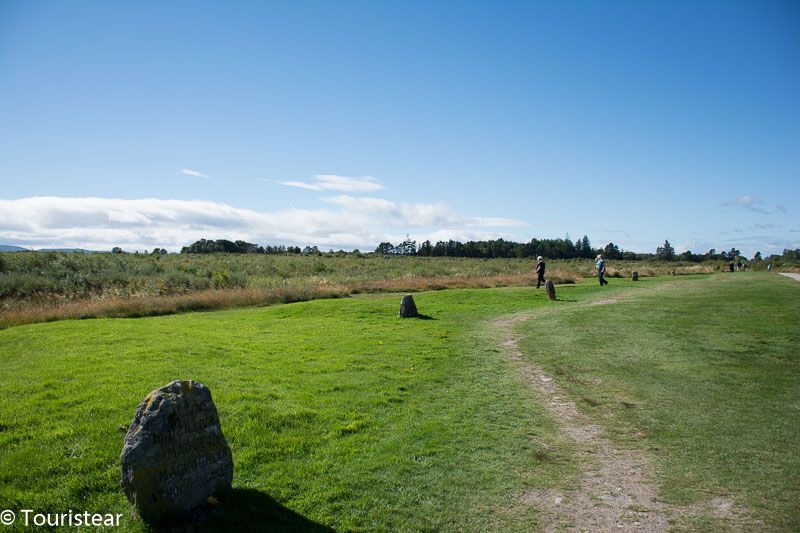 The Jacobites came led by Prince Charles Edward Stuart, who was very young and claimed the throne for his father, not himself.
At first, they won all the battles they fought and seemed to have a chance to win, but after making some bad decisions and not receiving France's promised support, they had to retreat north, where they fought the last battle in Culloden in front of General Cumberland.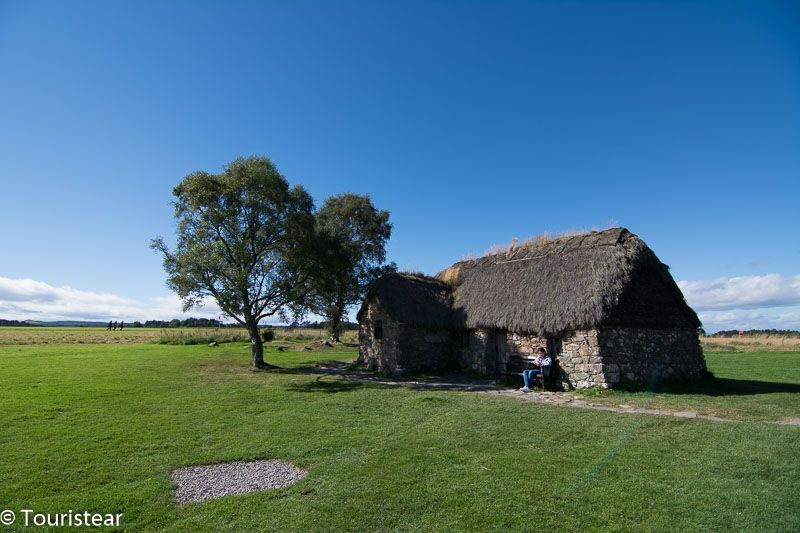 The Jacobites were razed in a short time; it didn't come an hour. At least 1200 Jacobites had died, crowds were wounded, and 558 were taken prisoners.
However, Cumberland's forces had suffered 52 dead and 259 wounded. On the battlefield you can visit, you can see where the lines of one and the other army and many tombstones with the name of the clans that fell this day were placed.
The previous visit to the interpretation center allows you to get a rough idea of how it all happened on the battlefield. It's a unique and somewhat chilling experience.
Sometimes we would see people walking around looking for an indication of their clan. They were looking for their ancestors who had died in this battle.
It is a sad place, which harbors a sad memory, but which we must visit to learn and become aware of.
From here, we head to our next stop, the Cardhu distillery about 65 km away
Visit Cardhu's Distillery Near Inverness
We had planned a route through the Speyside, but we didn't have time to visit all the distilleries in one day. We decided it was better to visit this distillery first, taking advantage of the visit to Culloden.
Cardhu Distillery is located in a small village called Knockando. Here you will also find the whisky distillery that bears this name and is also very close to the Glenlivet distillery.
To get to it, you have to approach the Cairngorm National Park, which is beautiful and crosses barley fields like this.
Many of these distilleries belong to international corporations such as Diageo or Pernod Ricard.
Although it may seem like they are small family businesses, it is generally not true, except for a few exceptions.
They wouldn't let us take a single picture during the visit to the factory. Still, I was able to get this one out at the distillery reception.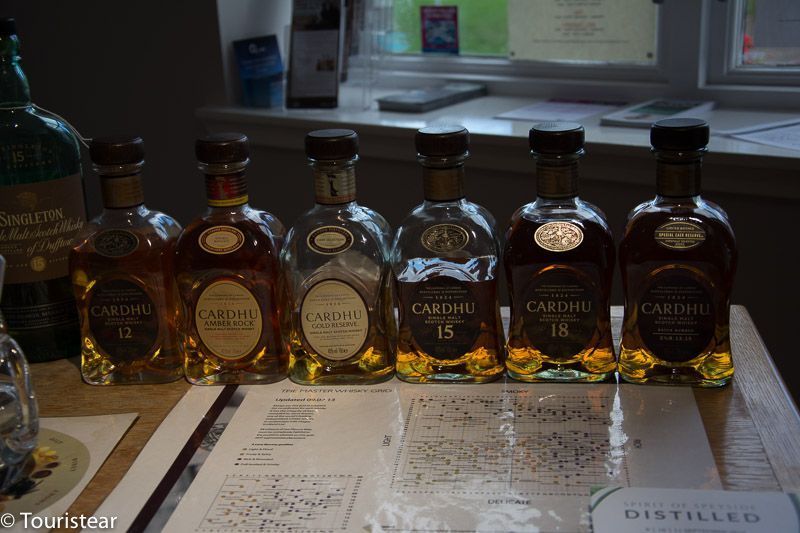 It was a full day, so we only had to go back to Inverness, but instead of where we had come from, we decided to cross the Cairngorm National Park; the difference in kilometers is small and well worth it.
The next day we started the tour of the North Coast 500. Here you have the first stage of this beautiful Scottish route.
Where to Sleep in Inverness or Drumnadrochit?
As I told you above, we stayed at Drumnadrochit, a tiny village next to Loch Ness. We really liked the experience, but if you are looking for something with a little more "nightlife," then my recommendation is to stay at Inverness.
We did it at the end of the North Coast 500, and it was a better decision. Since we had more to choose from for dinner in Inverness, take a beer, and there is more variety of accommodations and prices.
Plan Your Trip to Scotland
Save this image on your
Pinterest!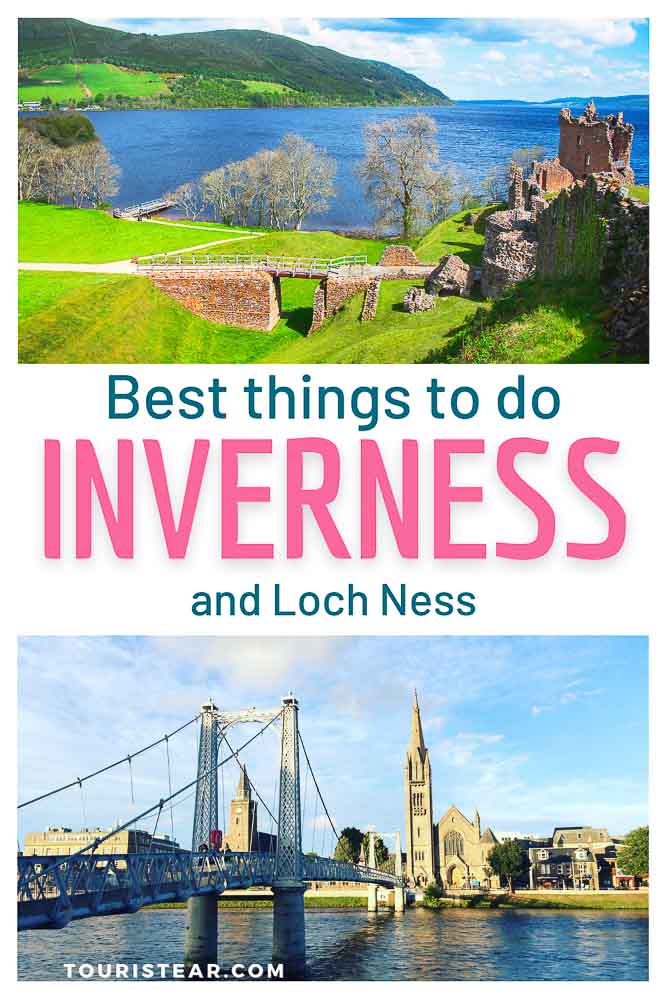 Last Updated on 9 December, 2022 by Veronica