Scotland 15-day Road Trip Itinerary + MAP
Planning a trip to Scotland? Today we propose a road trip through Scotland in 15 days. During these 15 days, you will have the opportunity to know the must-see places of this beautiful country.
Plus, I'll leave you the itinerary we made and lots of recommendations so you can organize your own trip to:
Road Trip Scotland in 15 days: Best Itinerary
Traveling through Scotland by car or by van is undoubtedly a must and is on the wish list of many travelers.
It is a country we fell in love with, from the kindness of its people to the stunning landscapes and castles scattered throughout the Scottish landscape.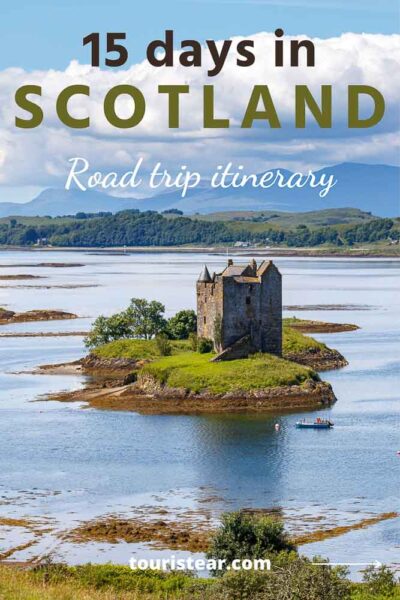 Itinerary Across Scotland by Car in 15 days
First of all, in this post, you will find the itinerary to tour Scotland on your own. However, below are some tips to get you started in planning your trip.
It's a very intense route to know as many places as possible. It is a route through nature, castles, and some of the most important cities of Scotland. We left Glasgow for another time, however.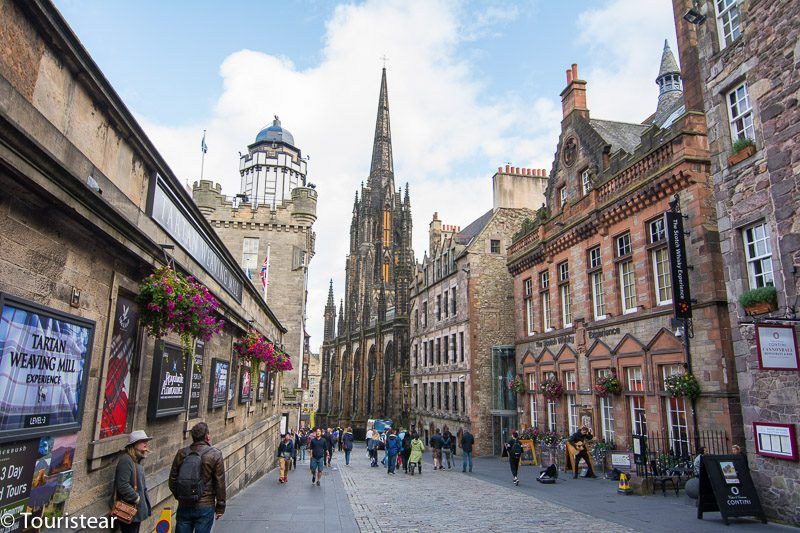 Day 1. Arrival at Edinburgh
Let's get started with this trip around Scotland in Edinburgh. Why? Because there are often more flights and at a better price than other destinations.
On your arrival, depending on the time your flight arrives, you will be able to see more or fewer things in the capital of Scotland.
We arrived at about 4.30 pm to tell you what to do in Edinburgh in the afternoon.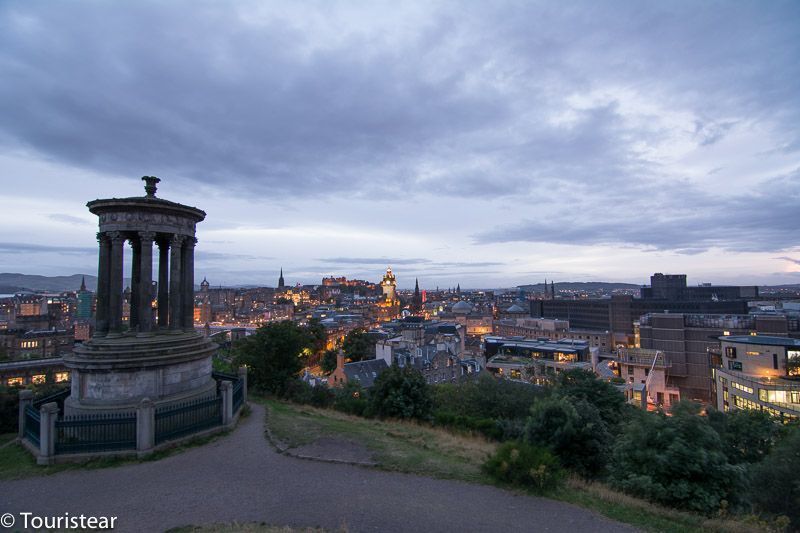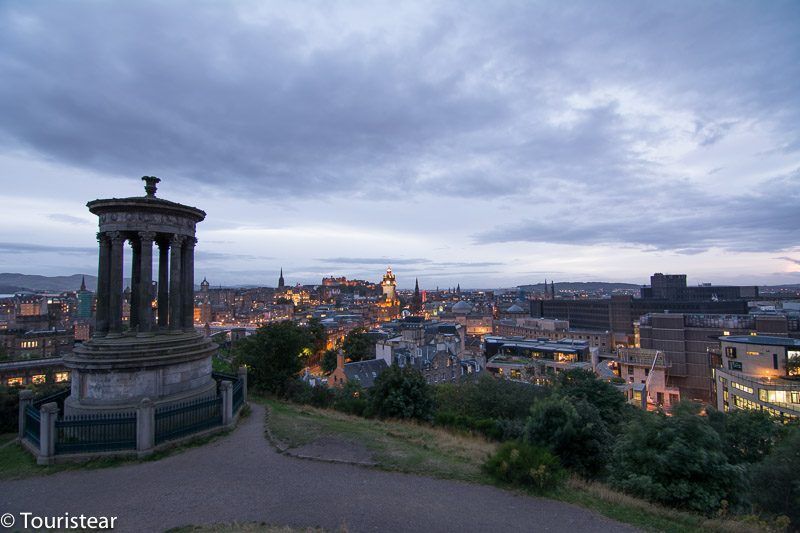 Tip: Look for a hotel with parking; I recommend staying out of downtown if you have a car.
At the airport, take advantage of picking up a rental car.
Day 2. Best To Do in Edinburgh in 1 day
Your second day of the route through Scotland is about getting to know more about Edinburgh. This magnificent city has a lot of places to discover and things to do.
That's why we've prepared these two posts, which we think you will be interested in; I'll leave both links for you.
Day 3. From Edinburgh to Stirling, the Door of the Highlands
We started the road trip through Scotland. Our first stretch runs from Edinburgh to Stirling.
On the way, you'll pass by very picturesque places like:
Midhope Castle,
Blackness Castle,
Kirkgate,
Falkirk.
In the latter, we saw and climbed the Falkirk Wheel, and then we saw the Kelpies. We ended our day in Stirling with a visit to the castle.
Curiosity: on this day, we were too motivated, and we lost our heads a little, hehe, but I'll tell you in case you are interested. First, we visited The Falkirk Wheel and the Kelpies, and from there, we went to Stirling to visit the castle and the village.
But, at dusk, we went back to the Kelpies because it was super cool at that hour, and the weather was great that day.
In this post, you can see this stretch from Edinburgh to Stirling detailed. And, in this one, you'll find the best accommodations to stay in Stirling.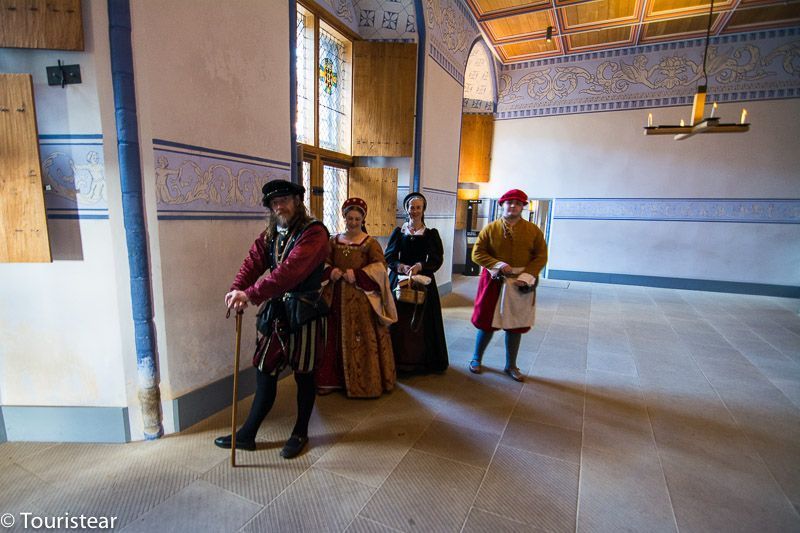 Day 4. Highland Games (depends on the date of your trip)
One of the must-haves on your trip to Scotland is watching the Highland Games. To do this, we took a detour of 80 kilometers and went to Peebles to spend the day and enjoy these traditional Scottish celebrations.
On the way, we visited the Rosslyn Chapel. It will sound familiar to you if you have read or seen the film The Da Vinci Code.
To plan your visit to watch the Games, you have to visit their website http://www.shga.co.uk/events.php to see the dates and, if you like the idea, fit it into your travel plan.
Day 5. From Stirling to Glencoe, The road trip through the Highlands starts
We continue the tour through Scotland. Today, we will go through one of Scotland's most important nature parks and one of the most beautiful and most visited.
So much so that it is the only place where you won't have the freedom of making wild camping: the Loch Lomond National Park.
If you have more days for your trip, you can split this stretch in two. We loved this area and would have liked to have more time to enjoy it.
You will find this detailed section from Stirling to Glencoe in this post.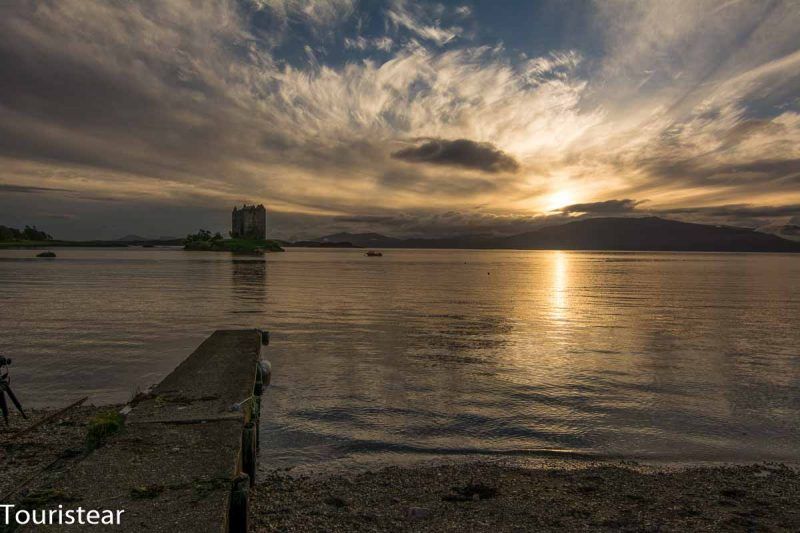 Day 6. From Glencoe to Loch Ness and Inverness
From Glencoe, we head for Inverness, the Highland Capital, but we'll make a few stops on the way. Among them: are Fort William, the Glenfinnan viaduct, Dalwhinnie Distillery, Loch Ness, and finally, Inverness.
You will find this detailed section from Glencoe to Inverness in this post.
Day 7. Inverness and its surroundings: Loch Ness, Culloden, Cardhu
On this day, take the Loch Ness cruise in the morning and then visit Urquhart Castle.
Visit Culloden, the place where a crucial battle unfolded between Scots and Englishmen.
The Scots lost, and after this battle, the English banned the Scottish traditions like using the kilt, the tartans of the clans, or speaking Gaelic. Culloden is a place that will give you goosebumps.
After this visit, to cheer us up, we went to visit Cardhu for a whisky tasting.
In this post, you will find the detailed stretch of Inverness and its surroundings.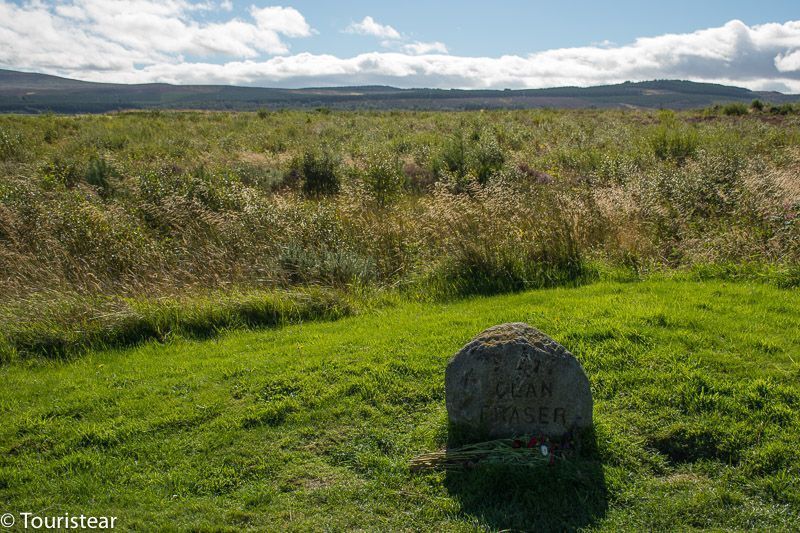 Day 8. From Inverness to the Island of Skye. Stage 1 of NC 500
Here we begin the first stage of the North Coast 500 (NC500). We made the last visits to Inverness, Beauly, Rogie Falls, Loch Carron, and Attadale Garden.
We made a detour from NC 500 and went to Eilean Donan Castle, then Plockton, and slept on the Isle of Skye.
Here's the detailed post with the Inverness to the Isle of Skye
Day 9. What to see in Isle of Skye in 1 day
The Isle of Skye is one of Scotland's most famous islands, and it certainly deserves a visit of at least one day, but the more time you have, the better.
The landscapes are spectacular, you're going to drive down very narrow roads, and you're going to feel so overwhelmed that you will need to stop every two minutes to admire the landscapes or take a picture.
Some of the must-see places on the Island of Skye are Armadale, the Fairy Pools, the Talisker Distillery, Dunvegan Castle, Quiraing Trail, and the Old Man of Storr.
I leave you this link to a post dedicated to Visit the Isle of Skye, with a lot of information and recommendations to make your trip successful.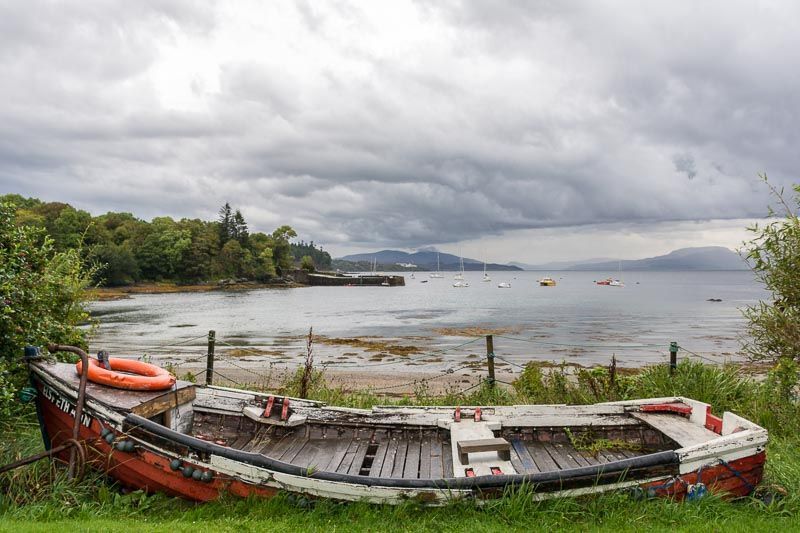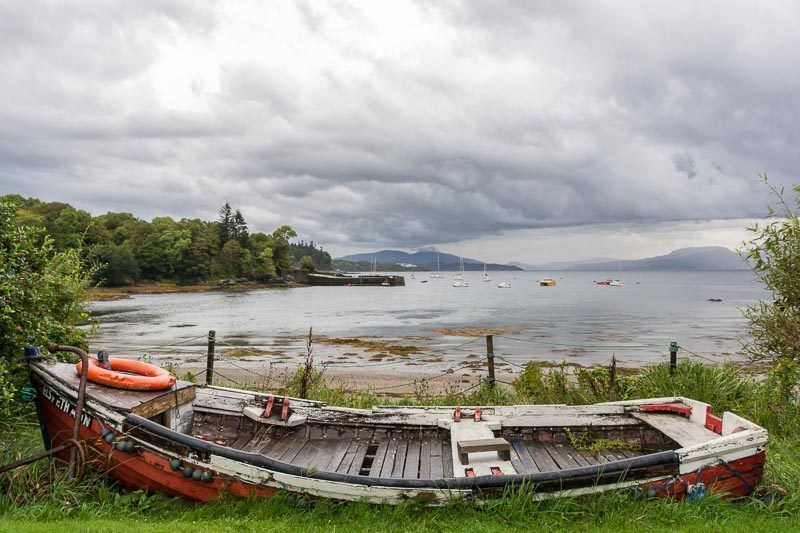 Day 10. From the Isle of Skye to Stoer. Stage 2 of NC 500
After our North Coast 500 detour, we follow the route again to go to Stoer.
If you go by van, with a tent or motorhome, you can eat at Lake Maree to observe the monoliths and go on a hiking trail called "Ben Eighe Mountain Trail," but you will have to be prepared for the occasion.
In this stretch of the route through Scotland, you'll have to stop (mandatory) in Red Point, Ullapool, the ruins of Ardvreck Castle, and enjoy the landscapes.
We slept at Hill Cottage in Stoer and loved it.
Day 11. From Stoer to Durness in the NC 500
The North Coast 500 is a circular route, and right now, you'd be driving in the north of Scotland.
Among the long list of beautiful places to stop, the Drumbeg Viewpoint, Durness (if you go in July, you can see puffins there), the Smoo Cave, and Cape Wrath are on our must-haves on a road trip across Scotland.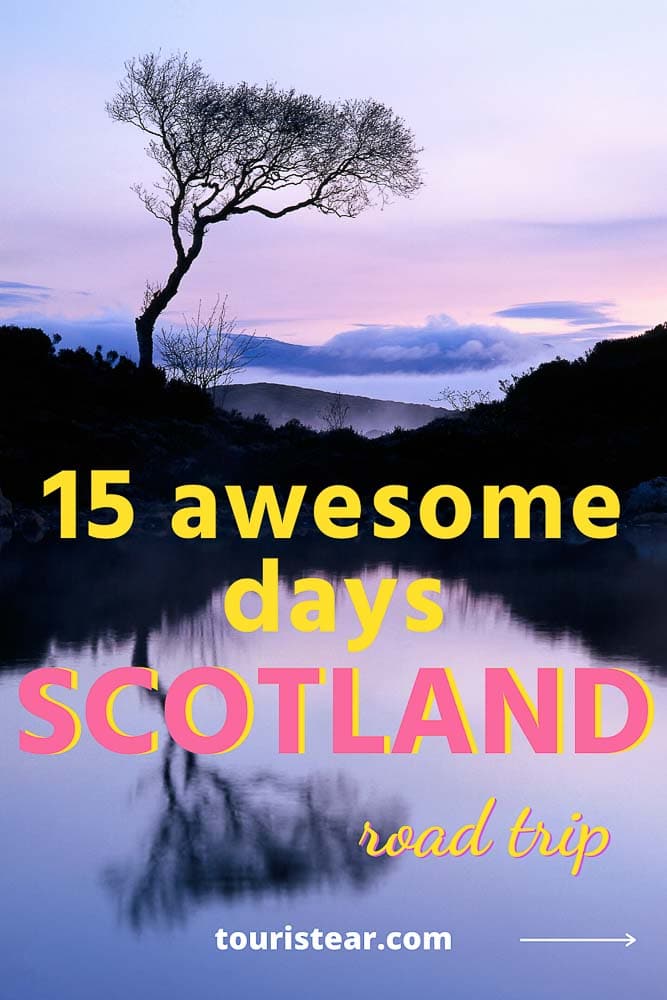 Day 12. From Durness to John O'Groats
At this stage, there are places that I loved, like Talmine Bay. A beach of icy water with the skeleton of a ship stranded on the beach.
Another must-see for me is the Betty Hill Museum, where we learned a lot about Gaelic culture and the Clearances.
In Dunnet, you'll find the northernmost point of the Island of Great Britain. From here, you can watch Orkney and enjoy a wonderful sunset.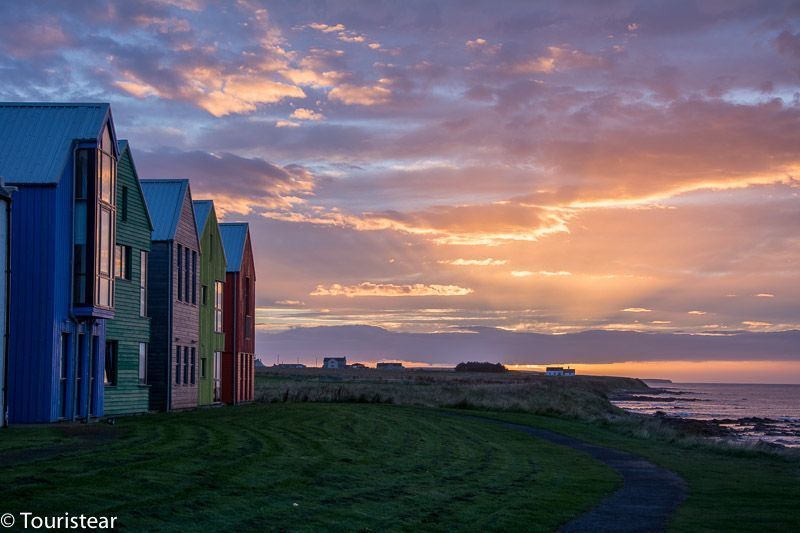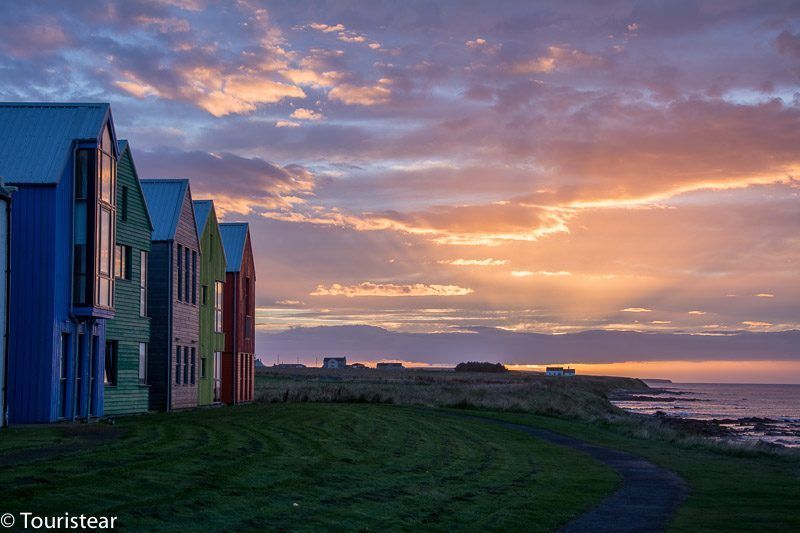 Day 13. From John O'Groats to Inverness
In the last stretch of the NC500, we stopped at Wick for breakfast and visited Hill O'Many Stanes, a hill with many Neolithic menhirs. After that, we kept driving and visited the Broch of Carn Liath and the Dunrobin Castle.
We slept in Inverness.
Day 14. From Inverness to Aberdeen, a route down the Speyside
This is one of the longer stretches of the road trip through Scotland. We visited the Aberlour distillery, but before this visit, in the village of Charlestown of Aberlour, we tried one of the best breakfasts of Scotland. It was in a little café called The Byre.
Totally recommended. We were taken care of really well, and everything was very tasteful and of very good quality.
If you have a soft spot for whiskey, in this stretch, you're going to come across a lot of very famous distilleries and The Cooperage Speyside, an exciting visit where you will learn a lot about whiskeys and the barrels where they are kept.
You will also see very nice castles: Brodie Castle, Craigievar Castle, and Castle Fraser.
Take advantage and visit Aberdeen in the afternoon-night and the next day. In this post, you have detailed everything you can do in one day in Aberdeen.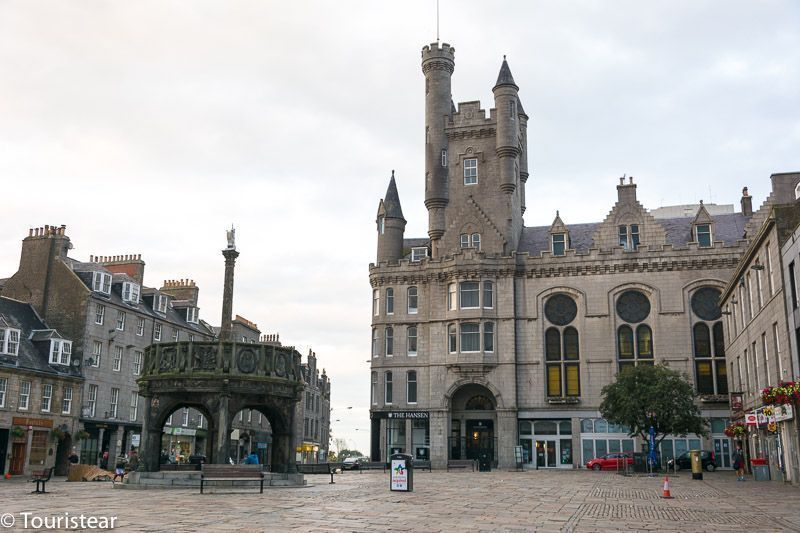 Day 15 From Aberdeen to Falkland and Edinburgh
On your return to Edinburgh, there are some very interesting stops. The first and most essential is Dunnottar Castle, one of my favorites of Scotland.
Then, you can stop in Kirriemuir, the town where Peter Pan writer J.M. Barry was born. and Bon Scott, the first singer of AC/DC.
We ate wonderfully, especially because of the friendliness of the owner of Three Bellies Bar.
Then, I visited Glamis Castle and the Discovery RSS in Dundee.
Also, you can stop at Falkland, a beautiful little village, which was also the setting of the Outlander TV show.
Day 16. Stroll a while in Edinburgh and then back home
This last day depends on your flight time, try to take advantage of it to visit the places you have been left out of Edinburgh or just rest. It's up to you.
As you can see, it's a complete route, where you're going to see many things, you'll get to know some exciting places, and you'll learn a lot about Scottish culture.
Below, you'll find practical information to organize your road trip through Scotland.
Where To Get to Scotland?
One of the most important subjects is how to get to Scotland. You can do what we did and go by car, especially if you plan to go wild camping to bring your camping equipment.
But what most people do is buy a flight to Edinburgh and then rent a car there. This way is usually cheaper than driving from Spain, especially if you have no intention of sleeping in a tent, lol.
There are flights to Edinburgh, Glasgow, and the north of England for excellent prices. So it's best to take a look here to see which destination you get the best price for.
Car Rental in Scotland
Renting a car in Scotland is not expensive. Obviously, it varies depending on the company and the season. We recommend that you book it with enough advance, especially if you travel in the high season.
And pick it up at the airport you arrive at, as it is usually the most comfortable and cheapest option.
To rent a car, we leave you this link, so you can take a look at the prices on the date of your trip.
Travel Insurance
We recommend that you buy travel insurance.
If you are outside of the European Union, you have to take out insurance, or else you can have a prohibitive cost for any issue related to health.
Our recommendation is always to travel with travel insurance. We offer our readers a 5% discount if you hire it through this link.
Where to Sleep in Scotland
In Scotland, you have a variety of places to stay, from wild camping to B&B, hotels, and castles. It all depends on your budget and preferences.
Wild Camping
Wild camping means you can camp almost anywhere. Obviously, there are places where you can't. You have to be careful and not get into private property or ask for permission if you think you have to. You can't camp at Loch Lomond either.
But, for example, we camped in front of Castle Stalker. It's a wonderful place, and we had a fabulous day. The sunset there was magical, and we definitely enjoyed it.
There are also places to sleep that are no campsites but which have bathrooms, showers, and electricity. They are usually cheap, about 6 pounds per car per night.
Bed and Breakfast
B&Bs are a great way to stay in the UK, in general, and in Scotland in particular.
As you know, the weather in Scotland is very variable, and it rains quite a bit so we mixed the wild camping with B&B and we were very lucky with the places where we slept because they took very good care of us, were friendlier than others, but we loved all of them.
Our recommendation is that you book your accommodation in time. We had the experience of not finding any place to sleep at a reasonable price (less than 100 pounds a night) on the Island of Skye.
That day it was pouring rain, and we didn't feel like going wild camping, and it was impossible to find a B&B with a room available.
Check out Booking for your travel dates and make reservations.
Hotels and Castles to sleep in Scotland
In Scotland, there are hotels and castles to stay at. Hotels are normal and expensive; we were only at a hotel once, and that was in Edinburgh. If your budget allows you, staying in a castle is like a fairytale.
To get good prices, you have to make the reservation with time. Depending on the castle and the room, there are pretty reasonable prices.
Check out Booking for your travel dates and make reservations.
7 Essentials of Scotland
You always ask what the must-sees of the places that we visit are. Doing this with Scotland is very difficult, but I leave you these 7 Essentials.
Scotland Map Itinerary
Plan Your Trip to Scotland
Do you have plans to visit Scotland? Tell us what your essentials are; what do you want to know the most?
Book Your Trip
Book Your Flight
Find a cheap flight by using Skyscanner.
Book Your Accommodation
You can book your hostel, hotel, or apartments on Booking.com.
Don'torget Travel Insurance.
Travel insurance will protect you against illness, injury, theft, and cancellations. It's your protection in case anything goes wrong. You never go on a trip without it.
Best companies for Tours
Check out Civitatis.com and find the best tours in English (French, Spanish and Italian)
Are you looking for the best companies to save money with?
Check out my resource page for the best companies to use when you travel! I list all the ones I use to save money when I travel – and I think I will help you too! (Is in Spanish yet)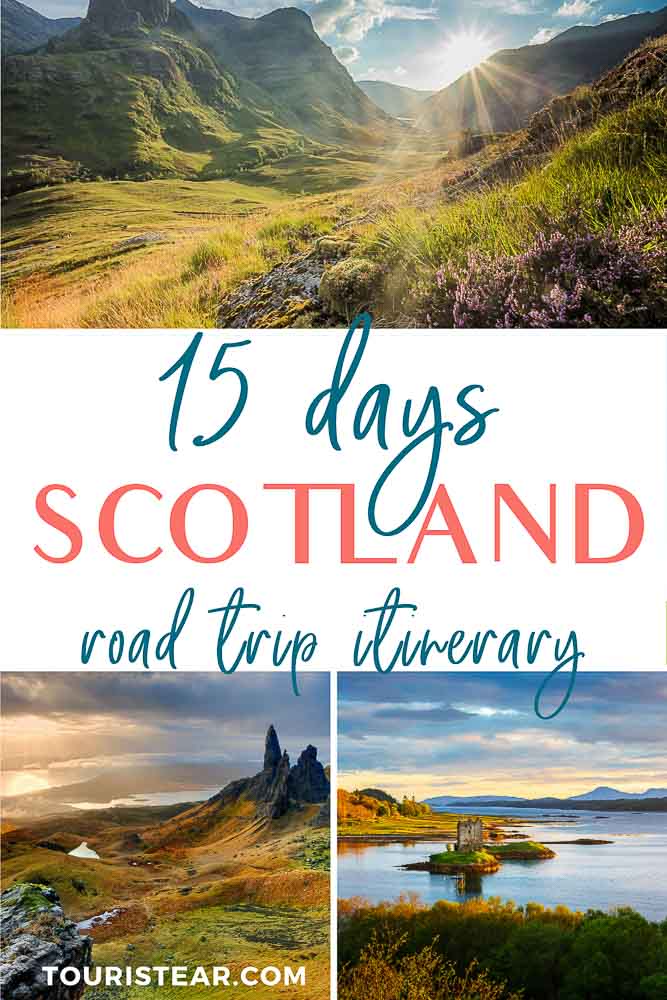 Last Updated on 25 October, 2022 by Veronica