Last Updated on 28 December, 2020 by Veronica
Today, I'm going to tell you about Outlander's sites, where the TV show based on the books of the writer Diana Gabaldon, was filmed and the book's places.
We were very lucky and we visited them on a road trip through Scotland in 15 days.
If you follow the Outlander TV show, you will surely like this post and if not, it is still a great chance to check out some beautiful castles, some-of-which were also used in Game of Thrones and some others movies.
Locations where Outlander was filmed in Scotland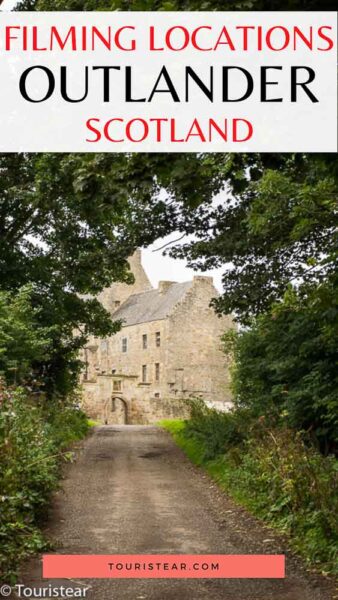 Although Jamie wasn't waiting for me at Castle Leoch, you can hear it in the audio guide, telling us interesting things and curiosities from the TV show.
I hope you've seen the first and second seasons or like me, you've read all the books, if not…This is your potential Spoiler Warning!!…
Lallybroch Location: filmed at Midhope Castle
Lallybroch is home to the Fraser family in Scotland. The scenes that were filmed at Midhope Castle are that of Lallybroch's exteriors.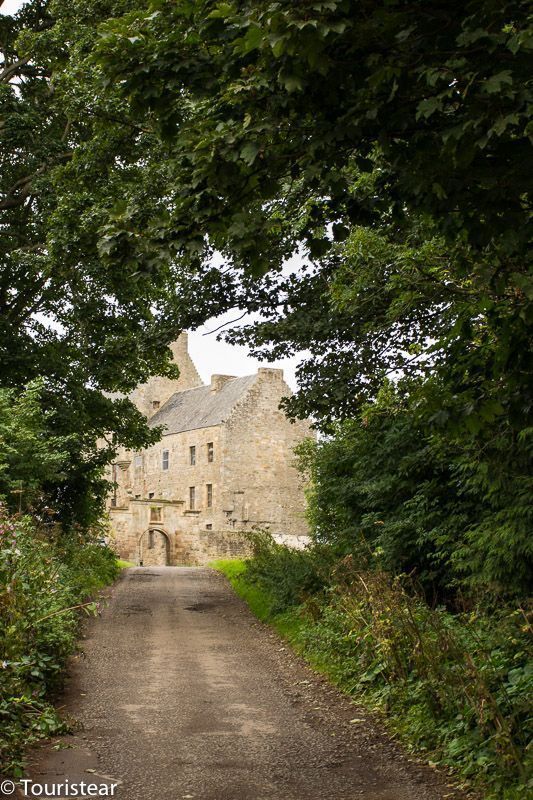 It is a small castle that is currently used as a warehouse for a factory that is a few meters away.
You get there pretty well, although there's not much to see in the surrounding area, just the path that takes you to Lallybroch. It is a very quiet area a few kilometers from Edinburgh.
Castle Leoch is located at Doune Castle
Castle Leoch is home to clan Mackenzie, led by Colum Mackenzie and company.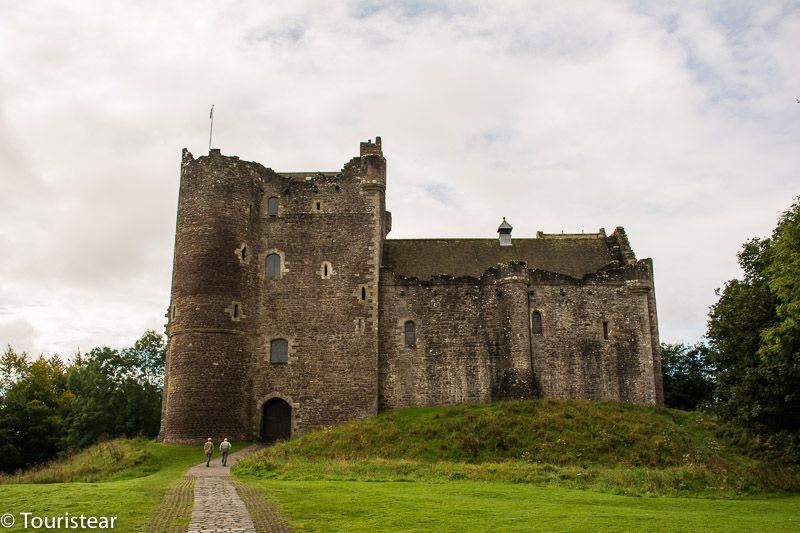 The cool thing about the visit to Doune Castle is that in addition to the explanations of the audio guide included in the entrance to the castle, you also have explanations about the filming of the show and the person who makes the audios is Sam Heughan, the actor who plays Jamie.
The castle is in ruins but brings you back to the life of the eighteenth century along with the TV show, as they had to cover the ground with sand in order to create the atmosphere of the time and fill the courtyard with animals.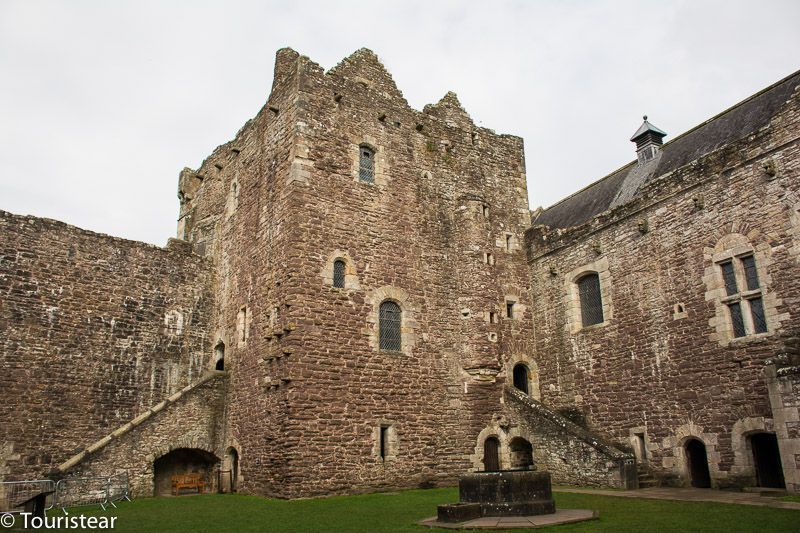 This castle was also used in the Game of Thrones pilot as the Castle of Winterfell as well as in Monty Python and the Holy Grail. It's pretty close to Edinburgh, less than 70 kilometers away.
Fort William filming location: at Blackness Castle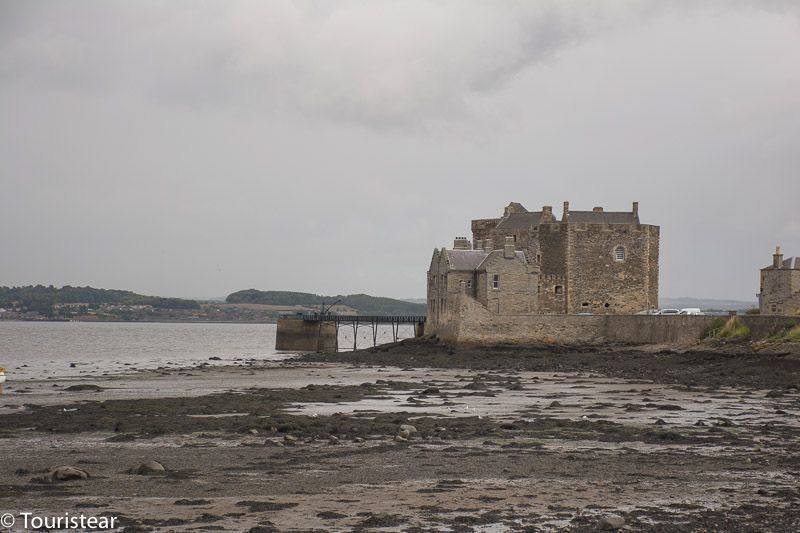 Blackness Fortress Castle served to film the scenes of Fort William, the headquarters of Black Jack Randall. When Jamie is arrested in Lallybroch, he's taken to Fort William and cruelly whipped by Randall.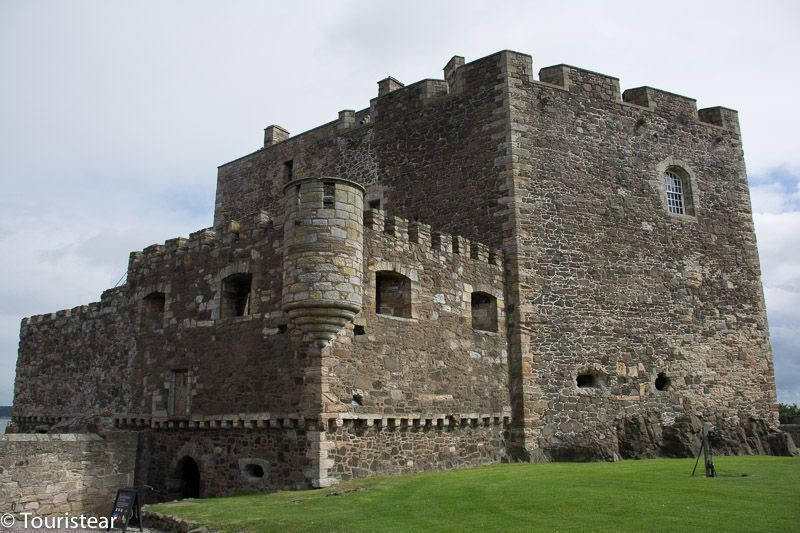 Blackness Castle is spectacular mainly due to its fantastic location and is quite close to Edinburgh. It was built by the Crichtons family in the 15th century and has had several uses throughout its history: it has been a castle for royalty, a prison, a place where artillery was left and in our day has served as a film set for Ivanhoe's, Outlander, and Hamlet, among others.
Wentworth Prison location: Linlithgow Palace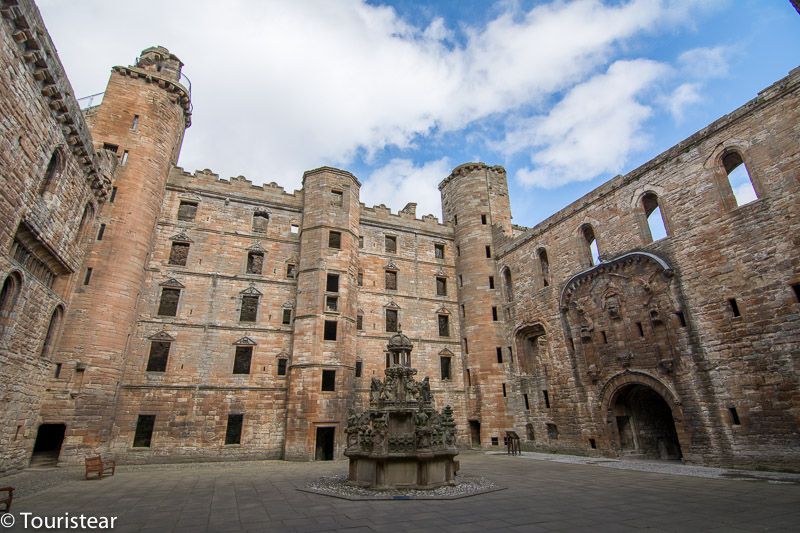 Wentworth Prison is where some of the toughest moments in the Outlander TV show unfold. Jaime is sentenced to hang and falls into the hands of Black Jack Randall.
The setting where the exteriors and corridors were filmed is in the ruins of Linlithgow Palace.
In reality it is where the Queen of Scots Mary Stuart was born in 1542.
Inverness (also known as the pretty village of Falkland):
To show us what Inverness was like in the 1940s, the Outlander series was filmed in Falkland, a beautiful village quite close to Edinburgh.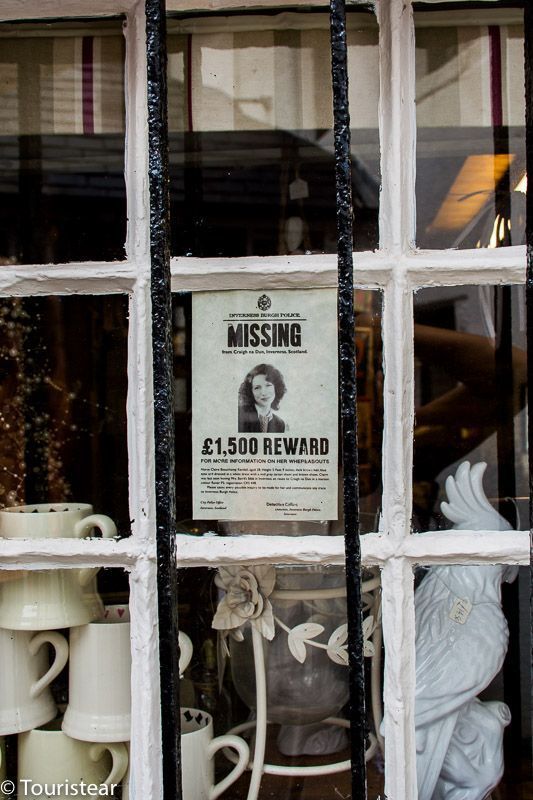 You can practically follow Claire's footsteps at the beginning of the series and at some other time, but so far I can write…
The village of Falkland is very close to Edinburgh, about 60 kilometers away and can be reached by public transport.
The battlefield of Culloden
Some of the saddest scenes in the Outlander TV show unfold in Culloden and its surroundings.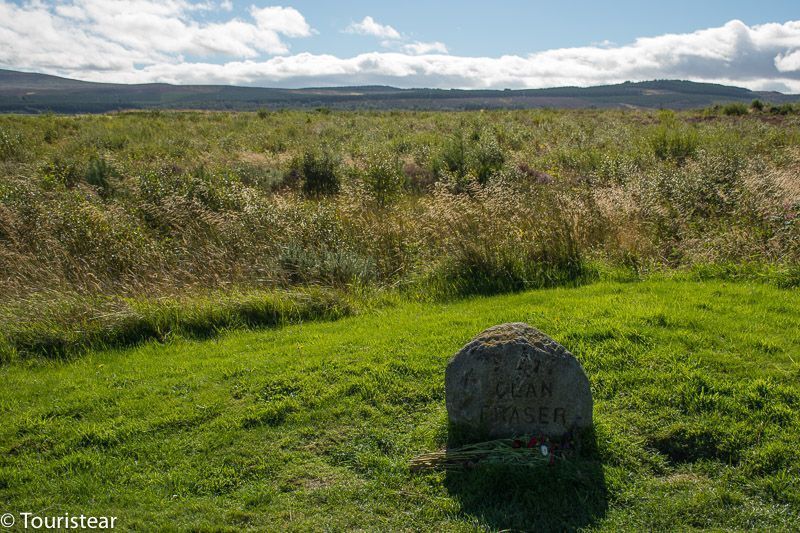 The visit to Culloden Battlefield puts your hair on edge, especially if you've read the book or seen the scenes from the show, it's much easier to imagine what really happened there.
The visitor center is a must-visit. Here you can learn a little more about the real story of what happened there.
From Edinburgh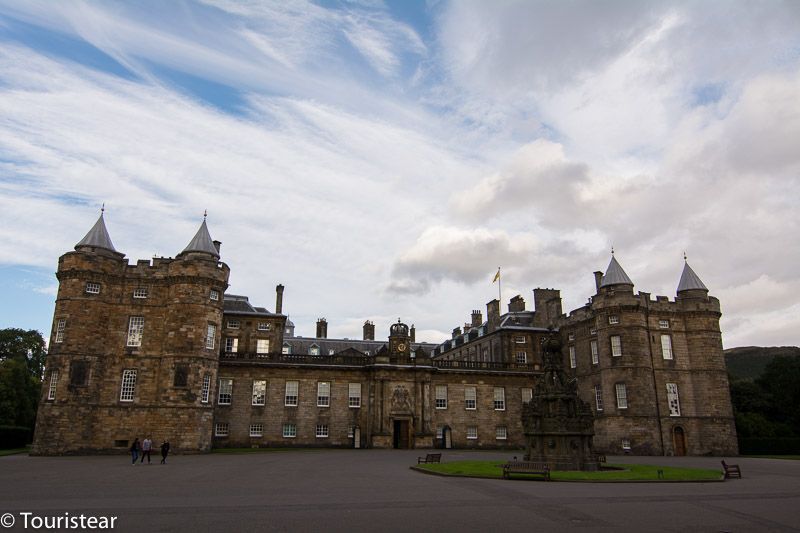 If you're only going to be in Edinburgh, there are companies that have organized tours that take you through outlander's locations or you can stroll on your own along the Royal Mile, The Palace of Holyrood House, etc.
For readers of Outlander's books
If you have only read the Outlander saga books by the writer Diana Gabaldon, you can visit the locations mentioned in the books even if they are different in the TV show later. Like Stirling, Fort William, Inverness, Loch Ness, and Beauly, among others. They are beautiful places to visit in Scotland.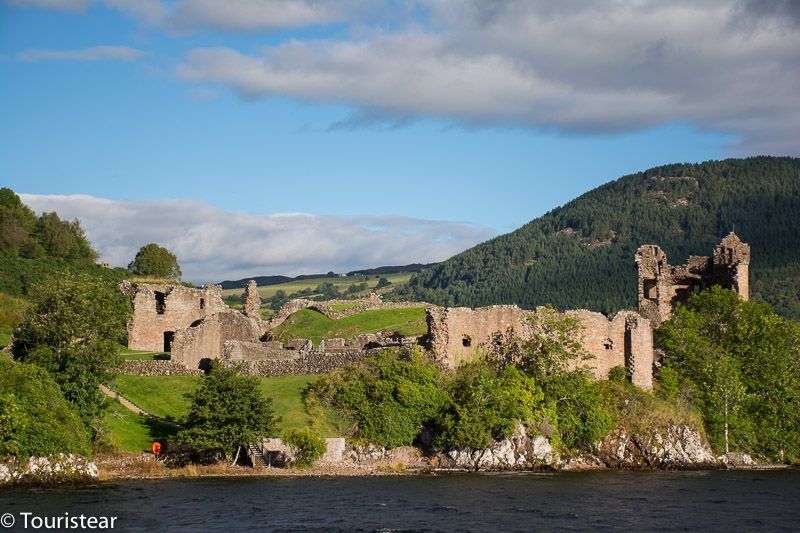 I had breakfast in Fort William, spent two nights in the picturesque village of Stirling, strolled through Loch Ness waiting to see the "water horse", walked the authentic Inverness, and enjoyed the highland landscapes.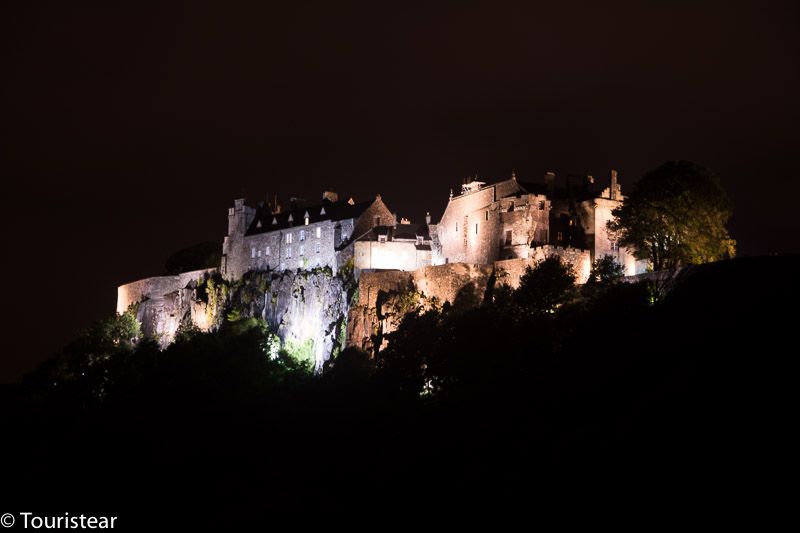 Have you visited movie or TV show locations? What are your favorites?
Prepare your trip around Scotland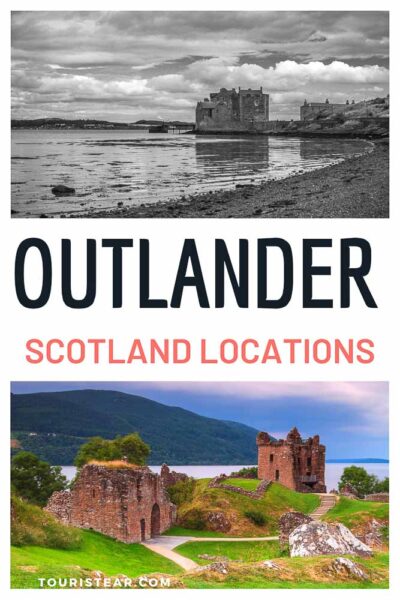 Book Your Trip
Book Your Flight
Find a cheap flight by using Skyscanner.
Book Your Accommodation
You can book your hostel, hotel, or apartments on Booking.com.
Don't Forget Travel Insurance
Travel insurance will protect you against illness, injury, theft, and cancellations. It's your protection in case anything goes wrong. You never go on a trip without it.
Best companies for activities
Check out Civitatis.com and find the best tours in English (French, Spanish and Italian)
Looking for the best companies to save money with?
Check out my resource page for the best companies to use when you travel! I list all the ones I use to save money when I travel – and I think will help you too! (Is in Spanish yet)
We are not native English speakers but we have decided to translate our post to English so we can share it with the whole world. If you see any spelling mistake or something, please let us know, it is so important to us. If you do so, we can improve our post and also our English knowledge! Thanks in advance!!!
This post may contain affiliate links. That means if you click and buy, I may receive a small commission (at zero cost to you). The commission helps us to keep this project running and to continue creating useful content for your travels. Thank you so much for your support! Please see my Affiliate Disclosure Policy for more information.