North Coast 500, from Inverness to the Isle of Skye
The North Coast 500 is a circular Scotland route that starts and ends in Inverness. It has a length of approximately 500 miles (about 800 kilometers). And it has the most astonishing landscape of the Scottish Highlands.
The first-day stretch road trip on North coast 500 is from Inverness to Applecross, but we extended to the Isle of Skye.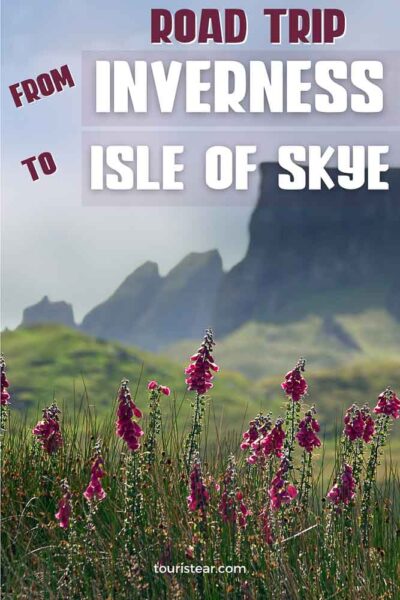 Road Trip on the North Coast 500
We really like road trips, so we were looking forward to doing this route. The route itself is interesting because you travel through the Scottish Highlands and have the opportunity to see spectacular landscapes and places.
In addition, the type of road requires you to go relatively slowly because it is two-way and quite narrow, even sometimes it is a single lane.
Occasionally you come across small spaces on either side to let the one in front of you pass.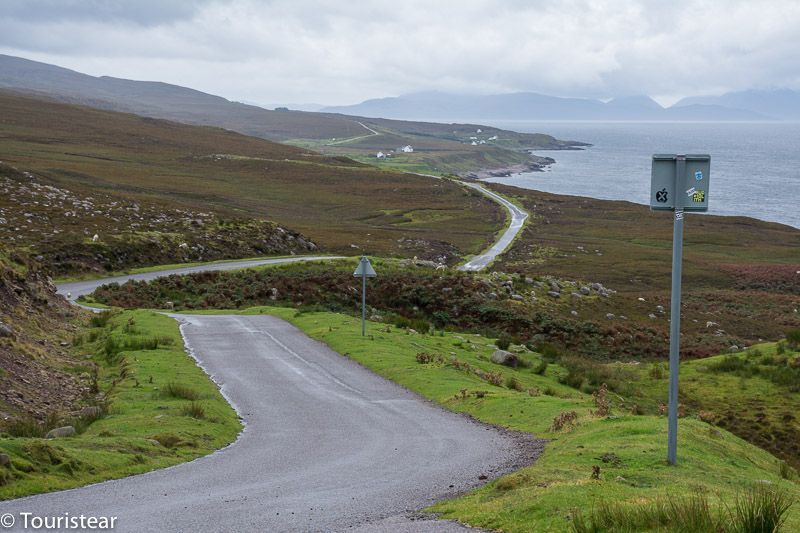 How Many Days do You Need to Spend on North Coast 500?
Planning your NC500 adventure? The NC500 is the ultimate road trip in Scotland. You can rent a car for a few days and enjoy this awesome country.
You can make this road trip for at least five o more days. Also, you can do as we do and visit the Isle of Skye as a side trip. And spend a day or two on this fantastic island.
Prepare yourself for rainy time, lovely rainbows, and amazing sunsets (When the rain goes away)
North Coast 500 First Stretch
Inverness: The Scottish Kiltmaker Visitor Centre
We started the North coast 500 in Inverness. We took a walk around the city the previous afternoon and had already seen much of it.
Still, we were looking forward to visiting the Scottish Kiltmaker Visitor Centre, to see how the famous Kilt (Scottish skirts) are made and learn a little more about this culture and its customs.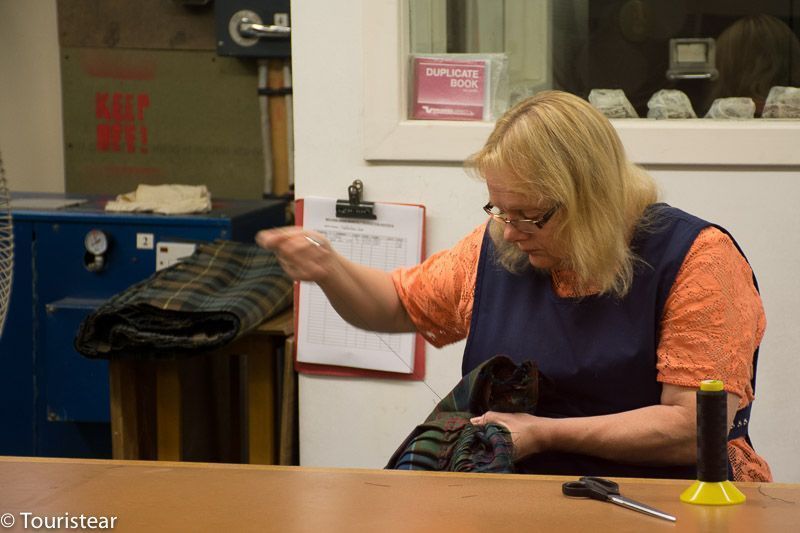 Like today's stretch of North coast 500 is short, about 80 miles that come to be about 130 kilometers, we knew we had plenty of time, and we could take advantage of the early hours of the morning to visit some sights, the first the Scottish Kiltmaker Visitor Centre.
We saw a video highlighting the kilt as a garment that has been present in many historical moments, especially logically at times in UK history.
Then we could see an exhibition of the different lattice or patterns of the fabric, each lattice is its own and characteristic of a clan, and all clan members wear this same design or pattern.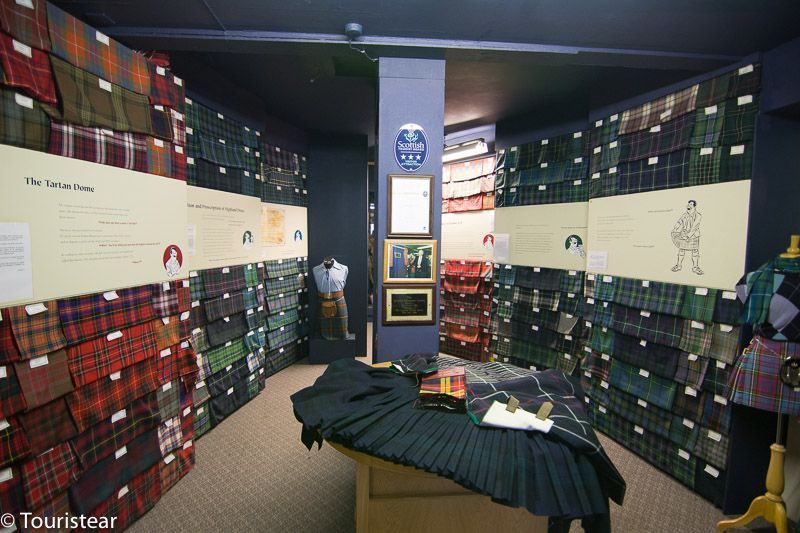 I found it most interesting to see two craftsmen still working in this craft weaving this type of garment by hand.
After this visit, we started this stretch of the North Coast 500 towards the isle of Skye. We planned to make our first stop in Beauly to see the abbey that is in ruins.
Visit Beauly Priory
This abbey is in ruins, like many in Scotland. But it's an interesting visit because it's part of the UK's national heritage located in a small charming village.
It was founded in 1230 by an order of monks called Valliscaulians, which comes from a French order called Val-des-Choux and which means a valley of cabbages.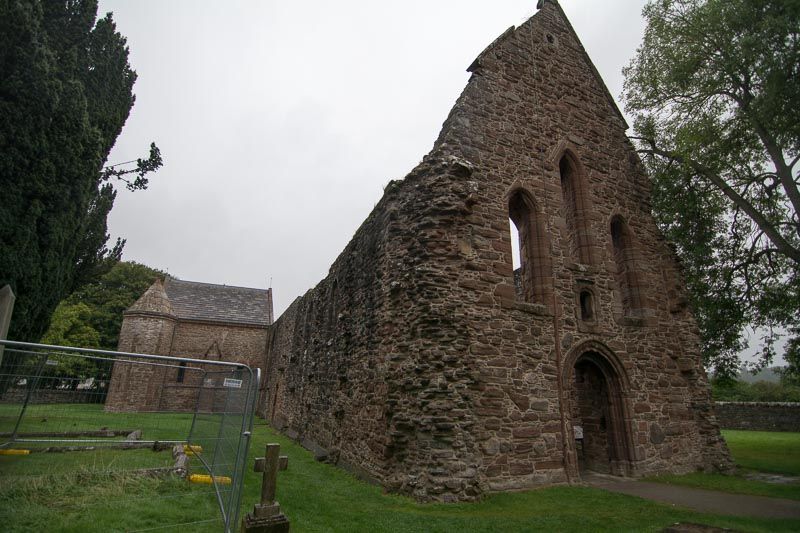 It is preserved in a miraculous footing, and it is also very curious how some tombstones are inside the church grounds that were already used as a cemetery.
So it was actually a sign of wealth that you were buried in this place.
Strathpeffer and Castle Leod
We follow our stretch of the North Coast 500 towards Strathpeffer to see the Castle Leod that is owned by the Mcleod clan.
I was looking forward to seeing everything about the McLeod clan because it inevitably reminds me of the Immortals movie I liked so much 31 years ago.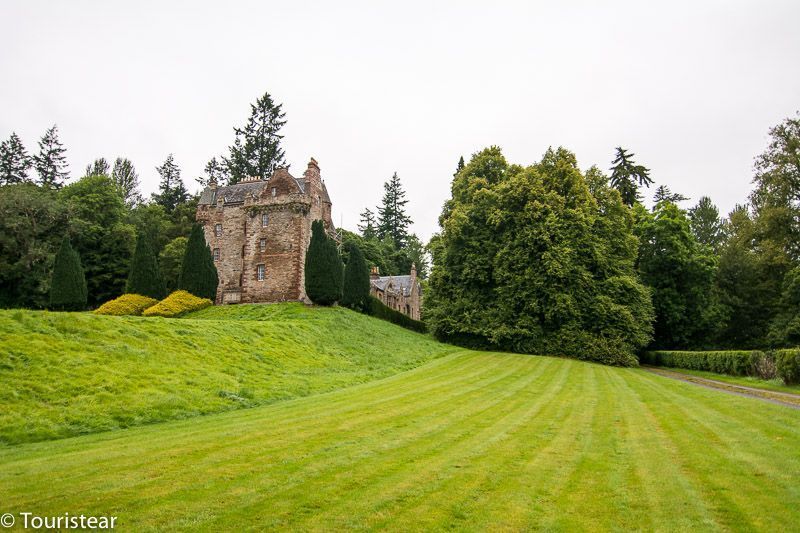 The castle is beautiful, especially for the environment is very well cared for. It's not particularly big, it's not particularly flashy, but it's a castle where people still live.
And this is because the Mackenzie family still lives there.
Rogie Falls
These waterfalls are not very large or very flowing, but they are special because the salmon spawns higher than the course of this river and can be seen jumping trying to trace the current.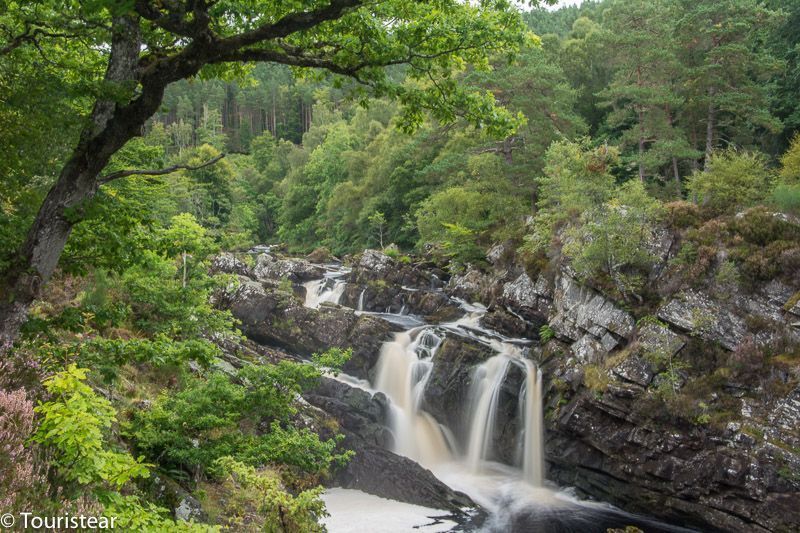 There are informative posters about the life cycle of salmon and do not be missed. If you go in the fishing season, see the fishermen with all the tools ready to get into the water.
Which, by the way, is at a really low temperature.
Otherwise, you can do as we did and enjoy the enclave for a while. You can get there easily; there are different walks, one shorter than the other.
Carron Restaurant
We planned to lunch at The Carron Restaurant (45 miles from Strathpeffer). A family restaurant run by a lovely couple John and Claire.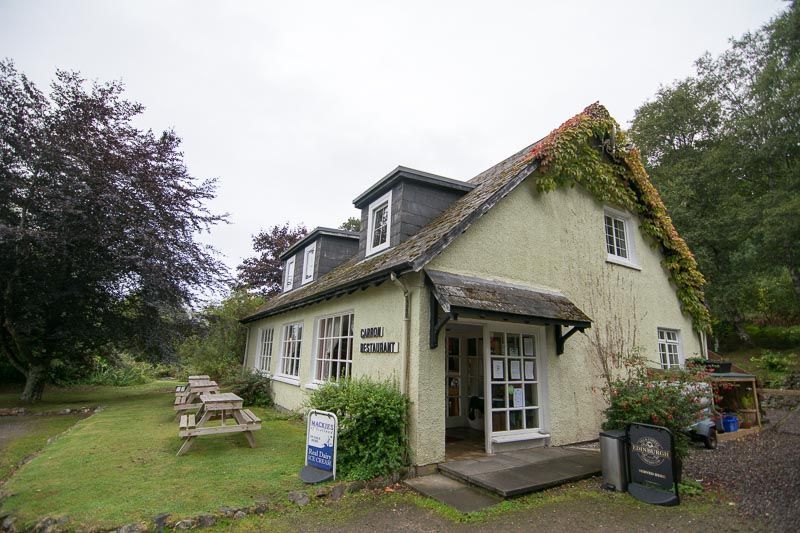 On the shore of the Loch Carron, the enclave is enviable in a quiet and sincerely enviable place. We ate very well, all homemade and super good quality.
They have their own whiskey museum, and you can't miss their desserts.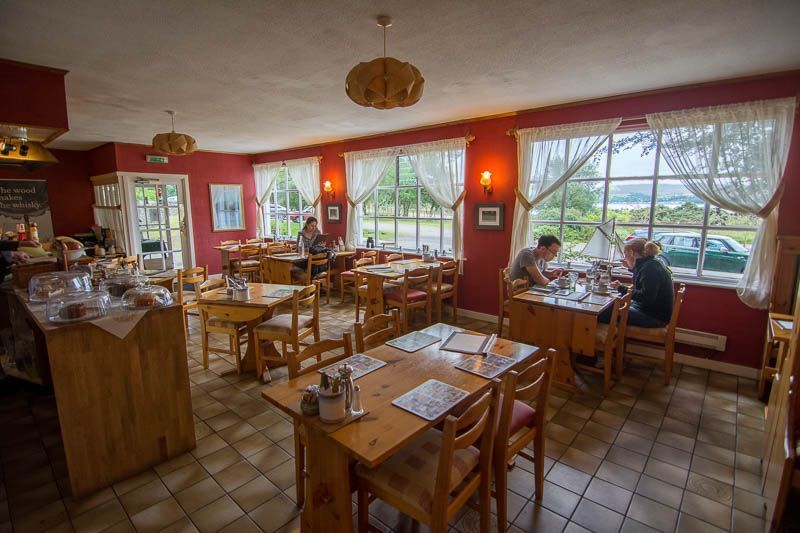 It's noticeable that we are in a region where personal treatment is the norm and where everyone knows each other. John recommended that we go to know Joanna's Attadale Gardens.
Without thinking twice, we went to have a lovely time with her as she explained the history of the gardens and that of her family, intimately related, of course.
Eilean Donan Castle
I was looking forward to visiting this awesome castle. I had already seen it in pictures and some posts about Scotland and wanted to see it in the first person.
Normally when you generate too many expectations about doing something or seeing something, usually when you get to do it or see it, the expectations are generated to make the impression that one gets less than expected.
As has already happened to me a few times, I have already tried not to generate high expectations, so I am not disappointed.
Still, in this case, I had very high expectations, and luckily, this time, the expectations were met. So this is a special place.
Probably, the first thing you think is: It's crowded, and the ticket is expensive. And it's a castle, like many others you've seen before.
The difference that makes this castle from others is the environment, the location, the beautiful landscape, and the ease with which one can imagine how things were in the twelfth century by these lands.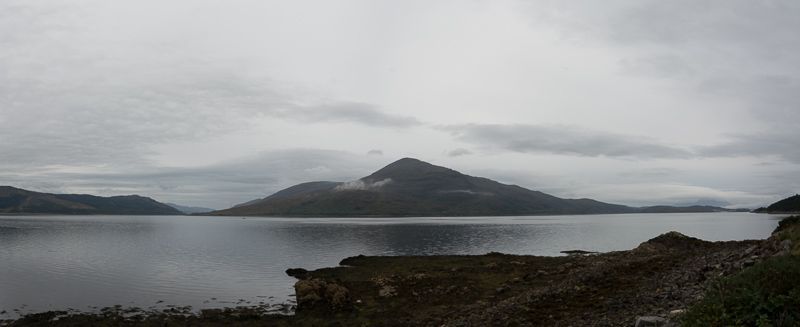 We visited it inside, but I didn't appreciate anything very different from other castles as I tell you.
My enjoyment was when I went to the opposite shore and stayed watching it for a while, and I started to take pictures, like the one you can see.
I was thrilled with the visit and with the photos. A place that I will never forget and to which I will try to return even once again.
Plockton
Plockton is a picturesque fishing village that lives up to the image we have of these Scottish villages. The village is the row of houses you see on the shore, pretty picturesque and super quiet.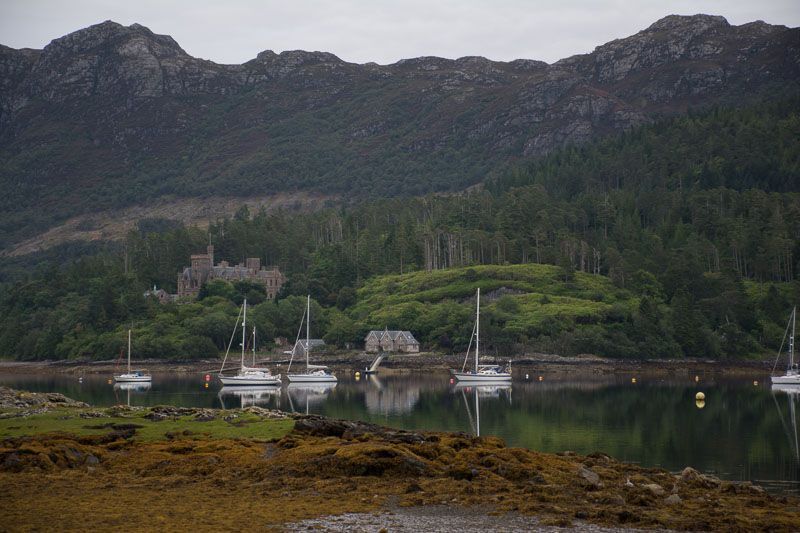 We got out of the car, and instinctively we both went to the pier to take pictures of the house on the shore.
The tide is at its lowest point, so many of the small boats and sailboats are placidly perched on the sand.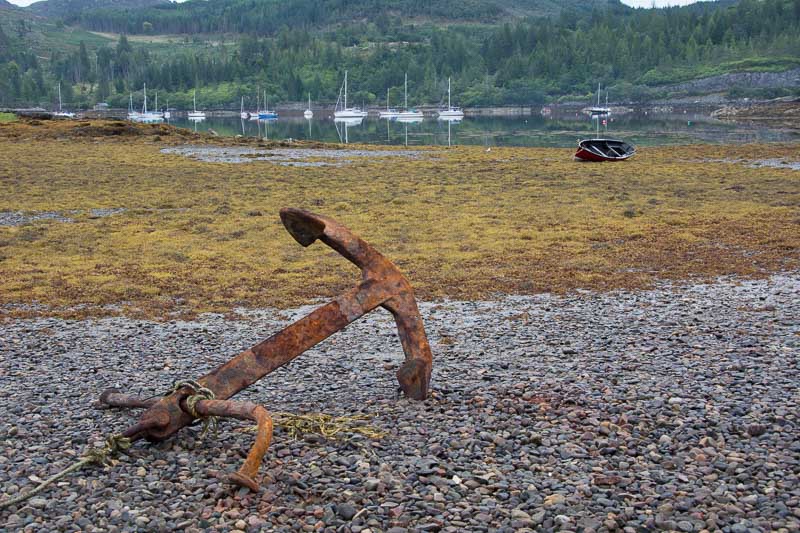 An anchor reminds us that we are in water territory and that although we can spend some time exploring and taking some photos, sooner or later, we will have to leave there.
There is no one on the street, no close to us, no noise, except for the wind and the one who makes a sheep near us. We only saw one person in all the time we were there.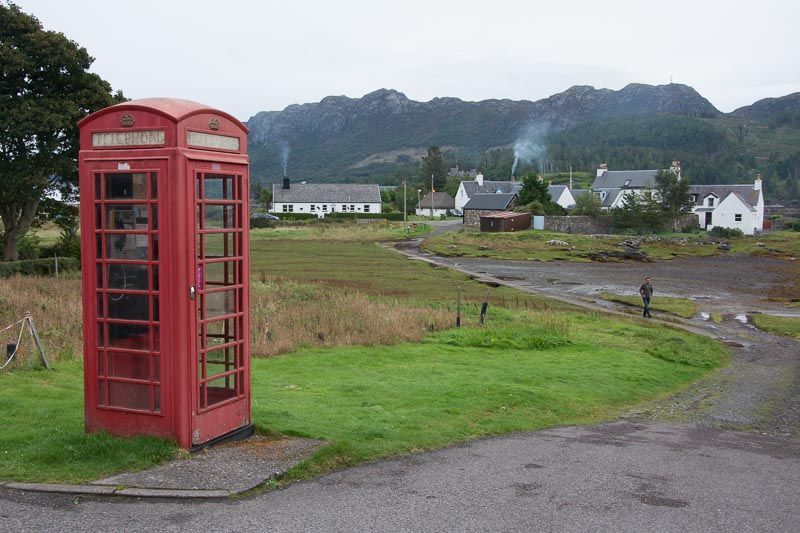 Where to sleep
We finished our first day of the route North coast 500 for Scotland on the Isle of Skye.
We slept right there in Kyleakyn. Please note that you have to book in advance, all hotels and hostels were complete when we went, not a free room, luckily we took the tent. In other words,
If you go in high season with no BnB reservation, you're going to have to sleep in the car.
Recommendation: book your accommodation in advance, especially if you are traveling in the high season.
You get ready to visit the Isle of Skye the next day. It's not on the North Coast 500 itself, but it's a side trip that won't disappoint you, I assure you.
Prepare your trip to Scotland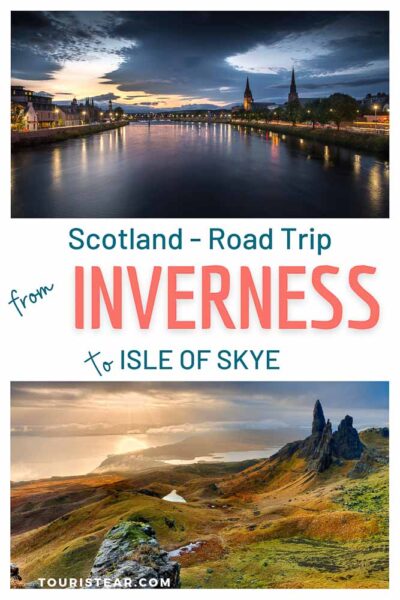 Book Your Trip
Book Your Flight
Find a cheap flight by using Skyscanner.
Book Your Accommodation
You can book your hostel, hotel, or apartments on Booking.com.
DoDon'torget Travel Insurance.
Travel insurance will protect you against illness, injury, theft, and cancellations. It's your protection in case anything goes wrong. You never go on a trip without it.
Best companies for activities
Check out Civitatis.com and find the best tours in English (French, Spanish and Italian)
Are you looking for the best companies to save money with?
Check out my resource page for the best companies to use when you travel! I list all the ones I use to save money when I travel – and I think I will help you too! (Is in Spanish yet)
Last Updated on 30 November, 2021 by Veronica