The 10 Best Beaches in Algarve, Portugal
The Algarve and Alentejo area in southern Portugal will make you fall in love. There are beaches for everyone, from small, crowded coves to giant, virtually empty beaches.
You can go kayaking, snorkeling, surfing. Southern Portugal is a mind-blowing place!
The Best Beaches in Southern Portugal
Every time I approach the sea and have the opportunity to see a beautiful beach, I like to be there for a while. I love it.
Portugal is fantastic, and its south beaches are awesome.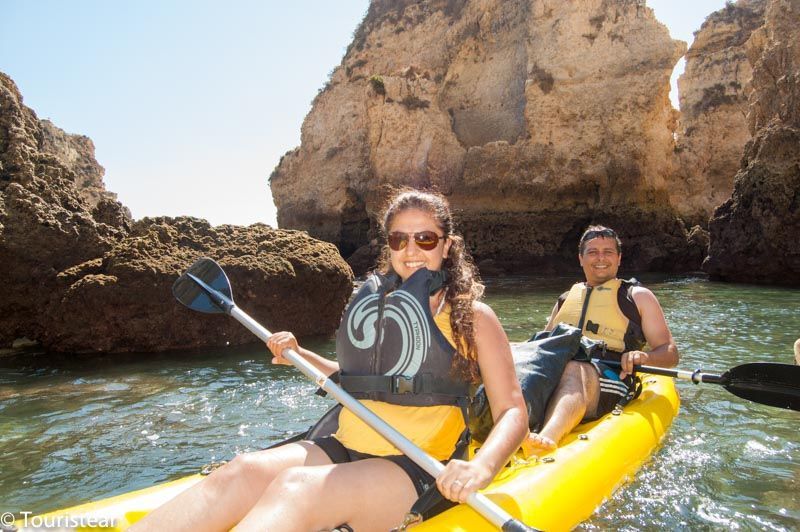 When last year, back in August, I had the opportunity to travel to Portugal; I came across that great unknown to me, which I had been told about very well but did not yet know the Algarve.
So when we were leaving Lisbon and heading south, I decided to take advantage of that moment to see the best beaches in Portugal's Algarve, and I did.
We had to drive about 400 kilometers, which under normal conditions take about four hours; however, we dedicated about ten. We were also lucky that there were not many people, and the little we had was respectful, and the weather was excellent.
Suppose you love Portugal and want to stay longer (or start a business). Here you have all the steps to obtain your Portugal D7 visa.
Algarve's Map
My 10 favorite beaches in the Algarve and Alentejo
It is already a challenge for me to choose the 10 best beaches in the Algarve because I like them all, but what is impossible for me is to order them from best to worst.
It is impossible for me because I would be trying all day to decide, so I will order them according to our road trip, first from north to south and past St Vincent's cape from West to East.
1. Zambujeira do Mar
Zambujeira do Mar is not in the Algarve itself since it is a little further north. There were more people than I would have liked, and to get there, we had to go past a few seafood restaurants that looked really good. The village of Zambujeira do Mar is on a cliff, and the beach is just below.
More than recommended to spend the day and eating good seafood in one of its restaurants.
Where to stay in Zambujeira do Mar? Sunset Beach House: Awesome location and views. With free parking, perfect for your Portugal Road Trip.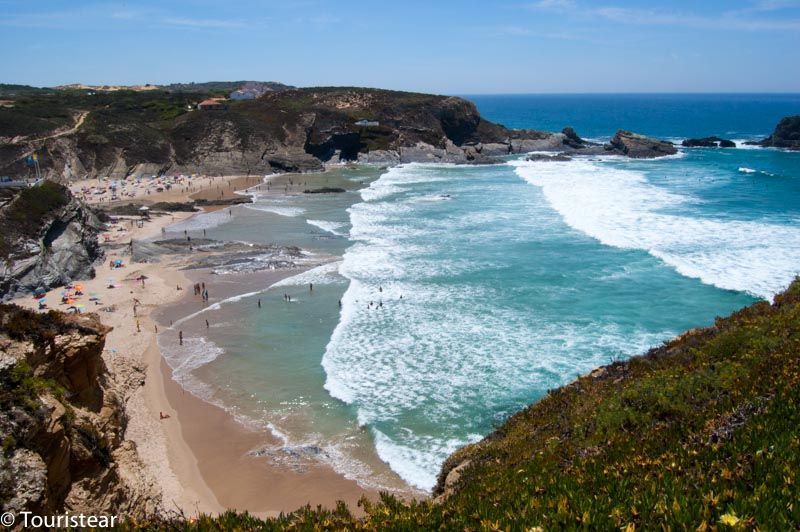 2. Odeceixe. Algarve
Odeceixe is one of those places where as you go, you get into it, you will like it more and more.
Lucky there weren't too many cars on the road either. We were coming from Zambujeira do mar, and on the way to Odeceixe, we picked up a hitchhiker heading to this very place.
When you get to the beach setting, it's beautiful. Judge for yourself.
Where to stay in Odeceixe Beach? Agapito's House, 200 m from Praia das Adegas.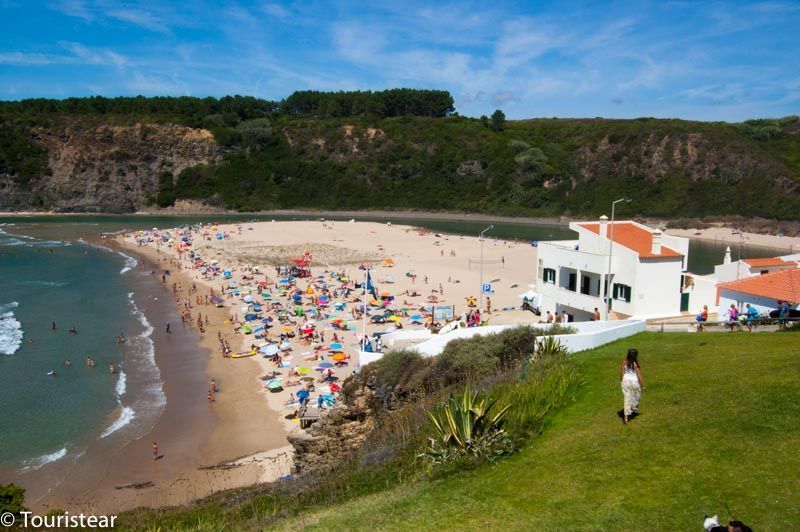 Praia de Odeceixe is at the mouth of a river that is the one that you travel when you are approaching. The river surrounds the beach on its north side and is wrapping and ingesting it with the only access to the south side.
In Odeceixe, you can also see a WindMill, which is a museum, and a winery which is also a museum.
3. Monte de Clérigo. Aljezur. Algarve
To go from Aljezur to the beach of Monte de Clérigo, you must enter a beautiful landscape that forces you to stand and occasionally slow down to enjoy what you see. You have to stop and take a picture(s).
When you get to the beach, you do it on the north side and what you can see is that it is a quiet and very nice beach frequented by surfers. The beach is between two hills that protect it a little.
See on the south side, on the hill opposite a dirt road that goes up?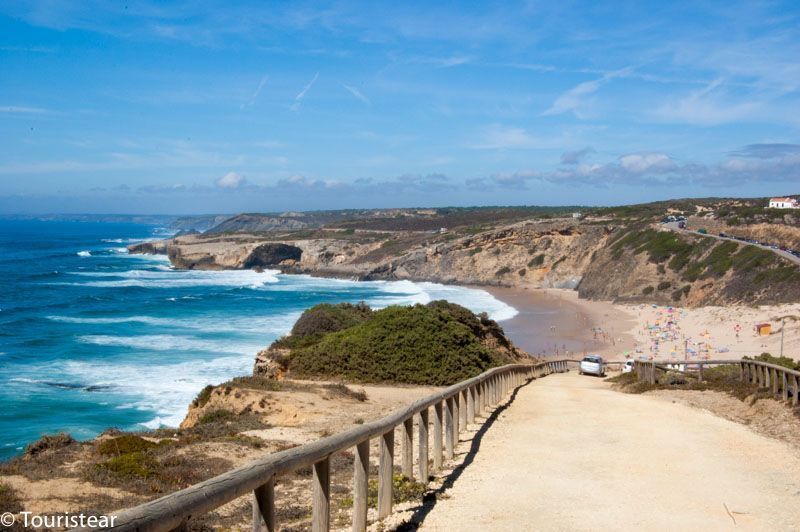 The secret is you have to go up a little further and go south. As you go, you see that there are some small secluded caravans and, secluded and a hidden beach called Praia da Fateixo.
Since you go to Aljezur, you can also visit its castle, the church, or the municipal museum.
Where to Stay in Praia de Monte Clerigo? Lucas House 1 is a fantastic location, super well recommended.
4. Arrifana Beach. Algarve
Arrifana Beach is a long and narrow beach surrounded by cliffs. There is a good descent to get there, but it is safe; there are some wooden stairs to go down.
Where to Stay in Praia de Arrifana? Falésias da Arrifana, 200 m from the beach, guests can swim in the outdoor swimming pool, relax in the garden, or go hiking.
It's a really lovely place to stay in south Portugal.
5. Praia de Bordeira, Carrapateira. Algarve
A little further south is this huge beach that is surrounded by the south by the Carrapateira River. Looks like an island. Remember a little to the beach of Odeceixe.
Besides, this beach is well-known among surfers. It looks like the waves are good. I have no idea how to surf, so I can't tell you, but I do guarantee it's beautiful. You can go down the wooden platform to the edge of the hill for a good view.
Where to Stay in Carrapateira? Carrapateira Lodge.
6. Praia do Tonel. Algarve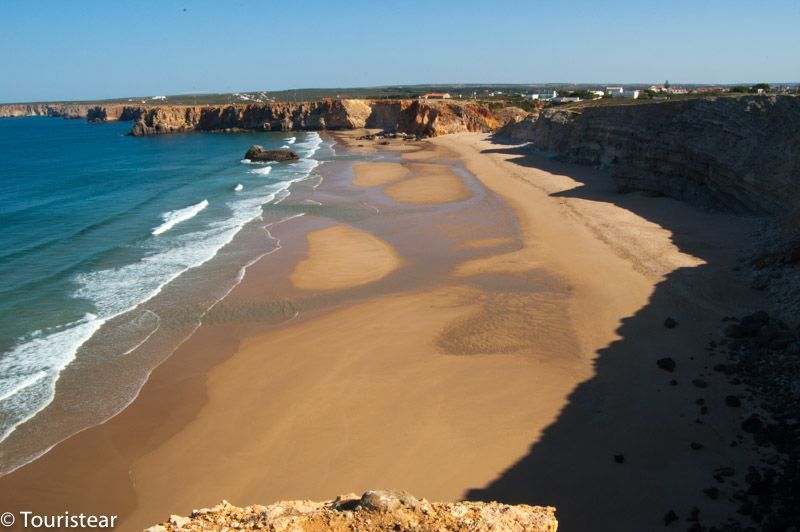 This beach is in Sagrés, just to the fortress's right if you look out to sea. Every time we went, it was empty. It was awesome to be there.
Where to Stay in Sagrés? Memmo Baleeira – Design Hotels. Fantastic views, an outdoor swimming pool, 200 m from downtown, and a 5-minute walk to reach both Tonel and Martinhal Beach.
7. Praia Martinhal. Algarve
This beach is also in Sagrés, but already on the southern flank of the Algarve. As you can see, it is a tranquil beach with very few people. Ideal for relaxing.
This beach has proliferated urbanizations and luxury areas that are eating the space to enjoy this beach.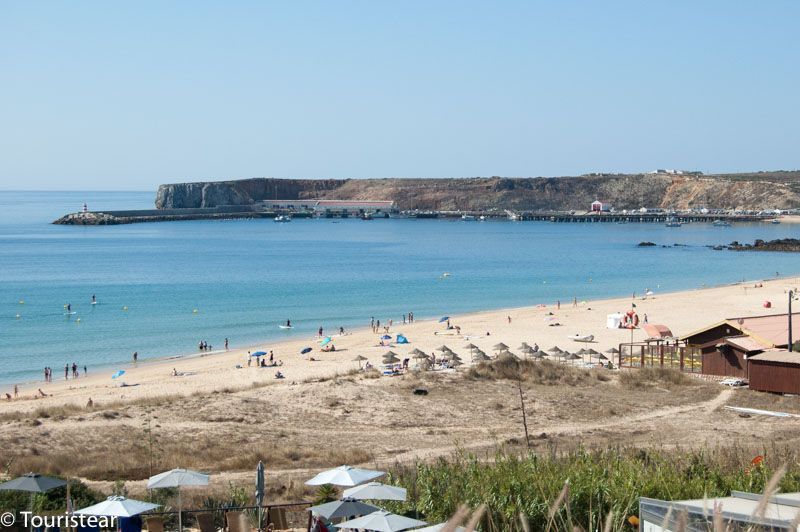 8. Praia do Camilo. Algarve
This beach is beautiful, the environment, surrounded by stone walls, is protected. You can roam the grottoes and access even a smaller hidden beach. It only has one drawback, the number of people out there.
Where to Stay in Lagos? Iberostar Selection Lagos Algarve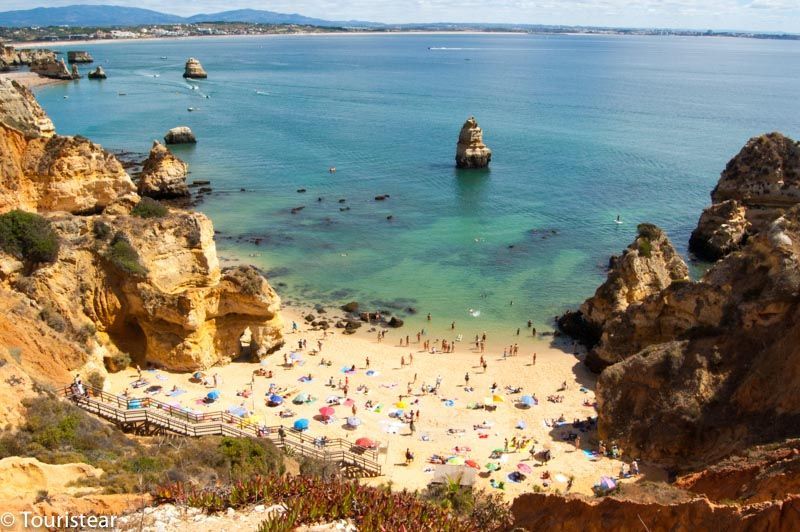 9. Praia Marinha. Algarve
This beach was a real discovery and a burden because it burst with people, but the environment is stunning. Judge for yourself.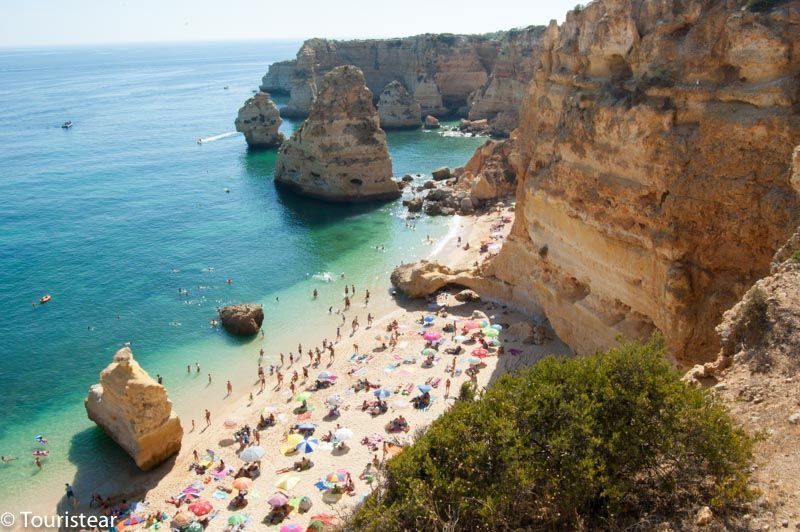 10. Praia de San Rafael. Algarve
Another discovery we came to by chance. This beach has two distinct areas, the one on the left is a very nice beach, quiet and relatively small, with its beach bar and everything.
But on the right, you have a beautiful area with a hidden cove. Access is not very difficult; there is also room to park your car. We arrived at dusk, and there weren't many people, but I'm afraid it should be put up.
11. Ponta da Piedade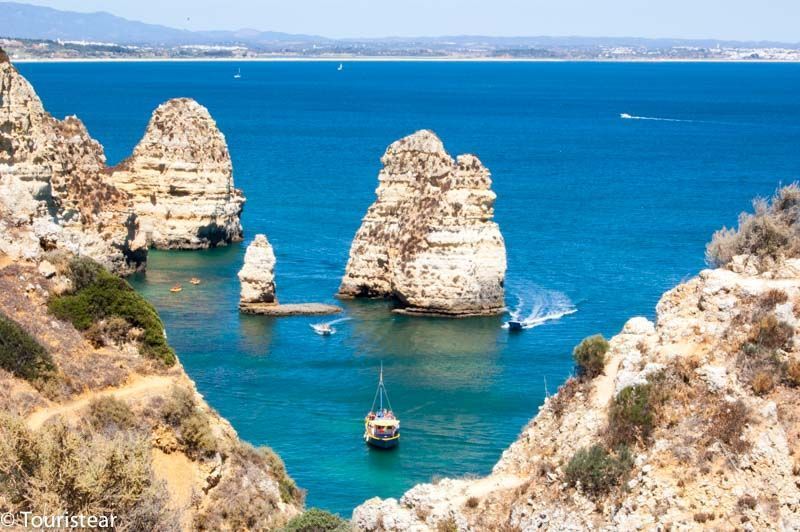 I hope you enjoyed this selection. And you? Do you know the Algarve? Do you recommend a beach?
Plan Your Trip to Portugal
Book Your Trip
Book Your Flight
Find a cheap flight by using Skyscanner.
Book Your Accommodation
You can book your hostel, hotel, or apartments on Booking.com.
Don'torget Travel Insurance.
Travel insurance will protect you against illness, injury, theft, and cancellations. It's your protection in case anything goes wrong. You never go on a trip without it.
Best companies for Tours
Check out Civitatis.com and find the best tours in English (French, Spanish and Italian)
Are you looking for the best companies to save money with?
Check out my resource page for the best companies to use when you travel! I list all the ones I use to save money when I travel – and I think I will help you too! (Is in Spanish yet)
Disclosure: Some of the links on this post are affiliate links, meaning at no additional cost to you, I may earn a small commission if you click through and make a purchase.
Last Updated on 14 March, 2023 by Veronica