Petrified Forest National Park: Quick Guide + Itinerary
Today, we will go back a few thousand years and visit the Petrified Forest National Park. A must-visit place for Route 66 travelers visiting Arizona and the American West Coast.
Here is the complete Guide to Route 66 with village-by-town information from Chicago to Los Angeles.
What is the Arizona Petrified National Park?
Petrified Forest is a national park located in Arizona (United States), close to the border with New Mexico and Route 66.
America's famous Mother Road passes through the park. On one side and on the other, you have interesting things to see and visit.
The Petrified Forest is a stone forest, a forest that became trapped in time and turned its trees into precious stones. It's got many years and a few stories to tell.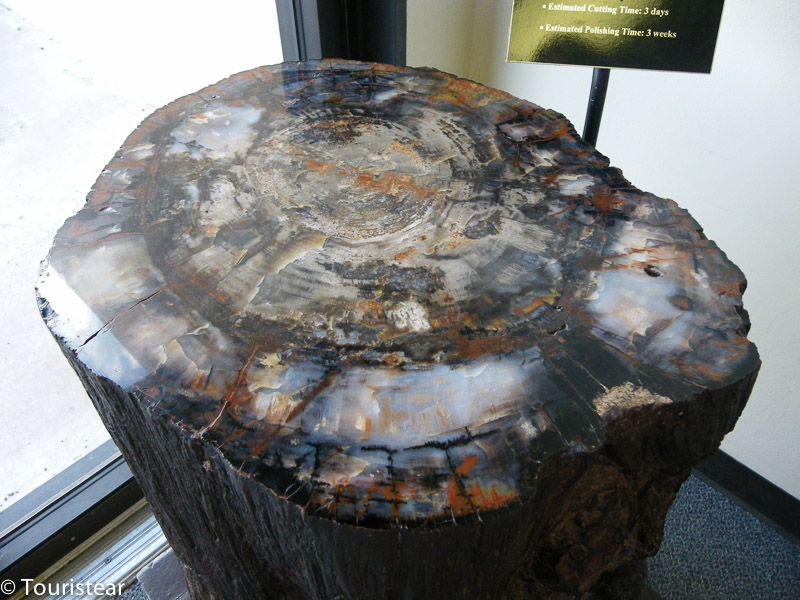 How to Get to Petrified Forest on Route 66, Arizona
The park opens at 7 a.m. From Route 66, you have access to Petrified Forest National Park. Enter the park road (well indicated) to travel 45 km of this beautiful National Park.
First, you have to pay for a ticket. Currently, if you go by car, it is worth 20 euros/car, and you have access for a week.
The first thing you're going to see when you start touring the park is the piece of trunk of a petrified tree, which looks like glass. It draws a lot of attention to how much there is and how well-preserved they are.
Some, like the one in the photo, have had to reinforce it with concrete to break and give the impression of being a bridge.
But in the Petrified Forest, we not only see fossilized trees, but there are also more interesting things to visit. I'll tell you below.
Best Things to Do in the Petrified Forest?
Painted Desert Visitor Center
The Painted Desert Visitor Center is where the visit normally begins.
Here is a lot of information about the park, in addition to its history, there is also an area to watch movies, buy books and souvenirs, food and a gas station.
Painted Desert Inn
It is a declared historical site, where you can see exhibitions with twentieth-century history.
Painted Desert Viewpoint
It is a viewpoint with spectacular views of the Painted Desert.
Old Route 66
It is an old route of Route 66 of 1932, which once crossed the park. We can see the lighting poles next to where travelers once traveled from west to east on Route 66, and an abandoned classic car tells us the place.
Puerco Pueblo
It is an ancient place where other cultures lived thousands of years ago and where today we can see some of its footprints with petroglyphs engraved on the stones.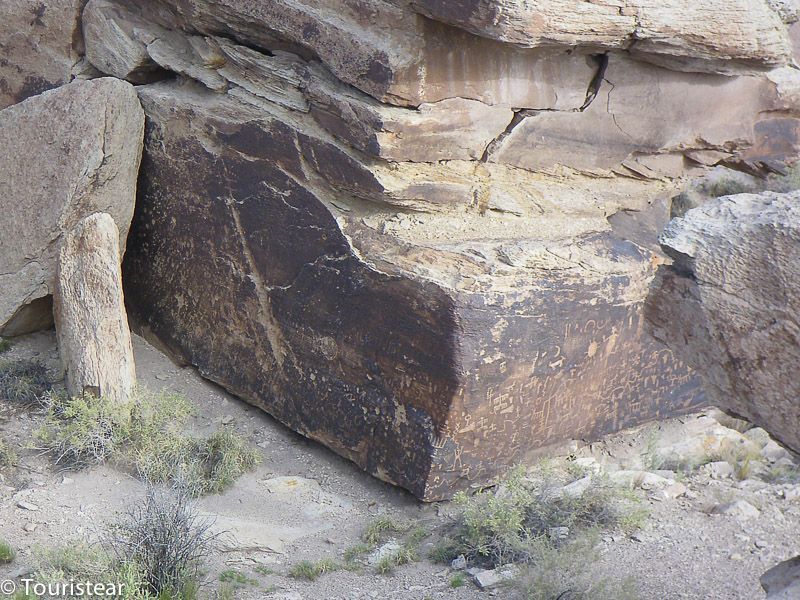 Newspaper Rock
It's another place where we can also see petroglyphs. About 650 more than 2000 years old engraved on the surfaces of the rocks.
They are attributed to people who lived in this area as farmers and hunters near the Puerco River.
Blue Mesa
It is a place where we can observe many pieces of petrified trees from thousands of years ago.
Agate Bridge
It is a petrified tree 34 meters long, even if it does not seem so, that has had to reinforce it not to break. It's pretty amazing how many years it has and how well it keeps it!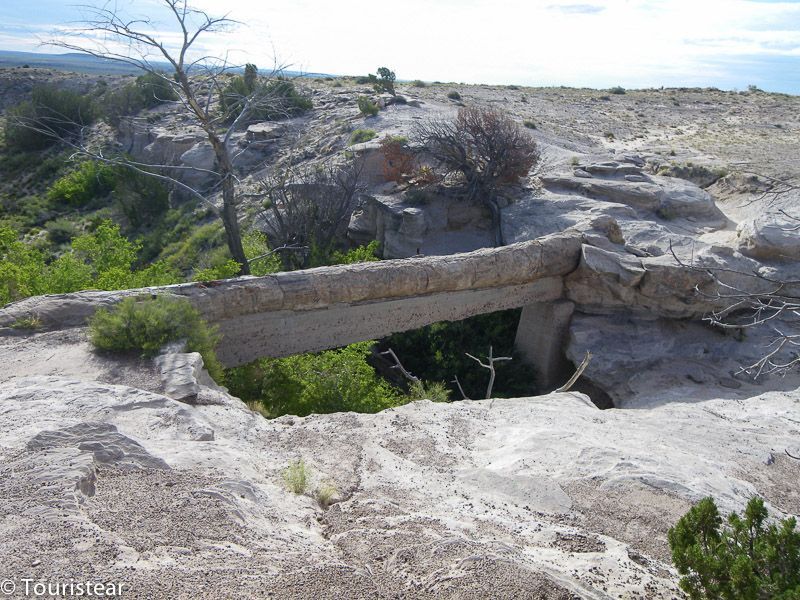 Jasper Forest
It has a panoramic view of an area that has many petrified tree stumps.
Rainbow Forest Museum
In addition to information, it is a museum with an exhibition of skeletons of not very large dinosaurs.
Practical facts Petrified Forest National Park
The park has two entrances, one on I-40 or old Route 66 and one on Highway 180. If you come from the east, it is ideal for entering by exit 311 of the I-40. If you come from Holbrook, the best option is Highway 180. The visit to the park is by a road linking these two exits.
The park hours in summer are from 7 am to 7 pm, and the entrance fee varies depending on the vehicle, but for cars, it costs about 20 euros and allows you to enter for a week.
Respect the posters and indications, and do not take pieces or remains of petrified stones. If you get caught, it is 350$ fine. It is better if you want a souvenir you buy in the store, surely it comes out cheaper!
Enjoy the scenery and time travel in the Petrified Forest National Park.
You can also visit Holbrook, Arizona.
Plan Your Trip to the United States
Last Updated on 25 October, 2023 by Veronica
Disclosure: Some of the links on this post are affiliate links, meaning at no additional cost to you, I may earn a small commission if you click through and make a purchase.
Author: Veronica
Vero, a seasoned traveler, has explored 25 countries and lived in five, gaining a rich perspective and fostering an infectious passion for travel. With a heart full of wanderlust, Vero uncovers the world's hidden gems and shares insights, tips, and planning advice to inspire and assist fellow adventurers. Join Vero and let the shared passion for travel create unforgettable memories.