Tips for Traveling in Camper Van
In today's post, we want to share our tips for traveling by van for the first time.
We have learned some of them based on trial and error, and others, you may find quite obvious, but I'm sure they will be useful to you on your road trips.
After two years of traveling by van, having changed our first van, a long Renault Trafic, to our current, more professional Citroen Jumper, we have covered van travel since the start of this blog. Trust us; we've picked up a thing or two.
Read: What to take on a camper van trip.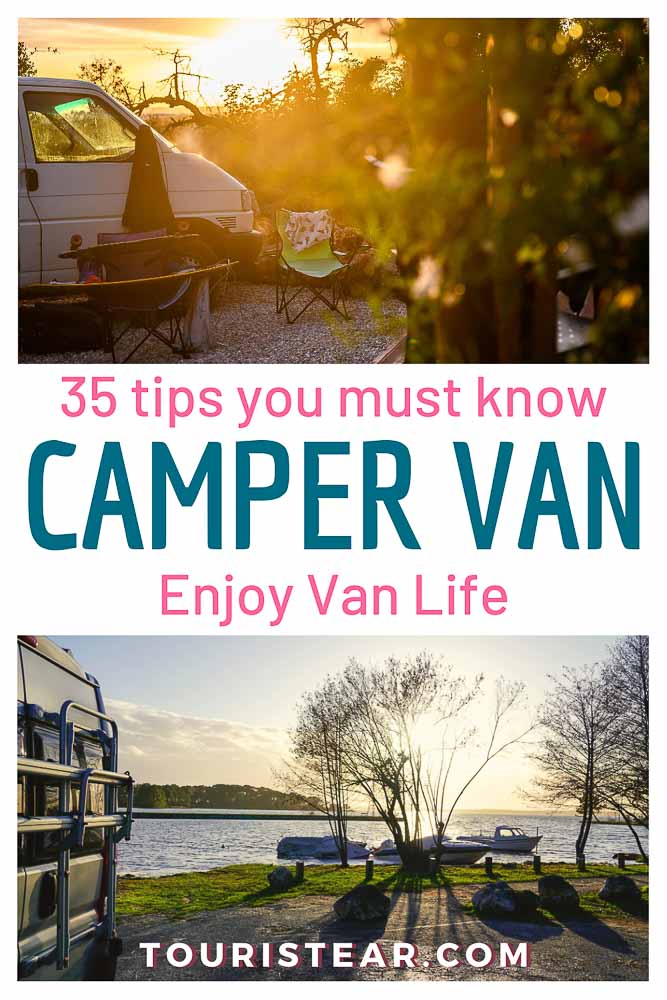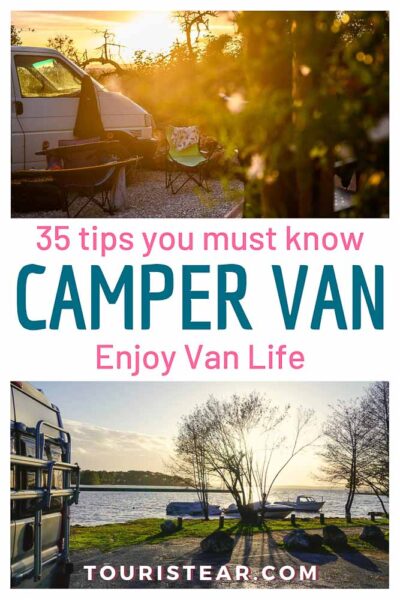 30 Tips for Travelling in a Van for Beginners
After the coronavirus, for travel lovers, van travel is one of the best ways to travel. It allows you to continue to know the world while maintaining "social distancing" until everything returns a little more to normal.
Rent or buy a van or motor-home
If you are unsure if you will fall in love with traveling by van, my recommendation to you and everyone, in general, would be to rent a van or motorhome to try it out.
There are many rental companies with quite reasonable prices. Start with a weekend trip.
There are many types of vehicles and conversions, so it's important to know which one suits you best.
As I said at the beginning of the post, we started with a Trafic L2 with a homemade conversion and switched to a Citroen Jumper Globescout Plus with a professional factory conversion. I'll tell you in more detail in another post.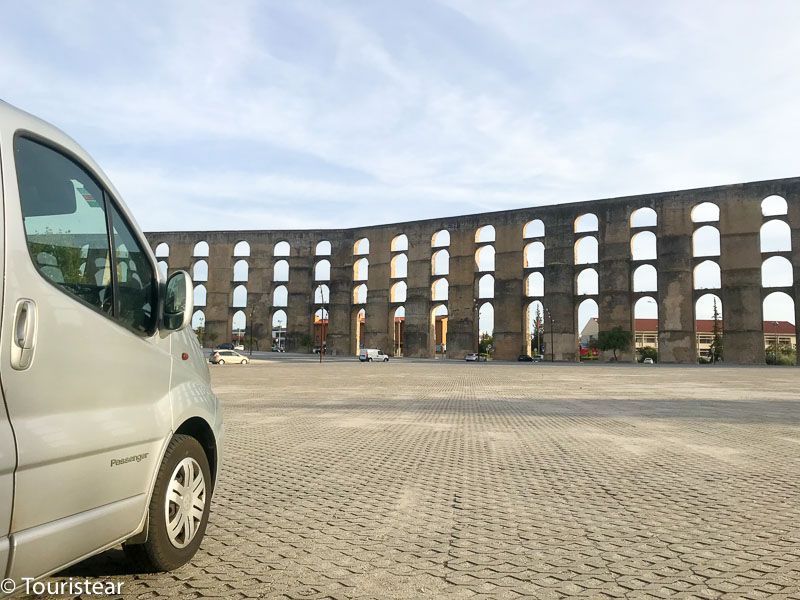 Be minimalist
As you can imagine, depending on the type of van you have, the space you will have will be more or less limited.
So I recommend you adopt a minimalist philosophy for van travel (and for life in general).
What I mean is that you should take the minimum amount of resources that it takes for you to travel by van comfortably.
Have room to store food
One of our recommendations for traveling by van regarding food is that you buy plastic containers. It's the best way to keep the bugs out of your food.
That said, first, measure the space you have to see if they can fit in!!! And put the things you use the most towards the front.
Sleeping in Campsites, yes or no?
Yes and no is my answer, hehe. It depends on your van, the length of your trip, and the amenities you are looking for.
The prohibitions of each country must also be taken into account. In France, we are fortunate; many free places are enabled for vans and motor homes.
If you travel in winter in a small van, you will want to take a hot shower; then you need a campsite.
Spending some nights at a campsite is always advisable on a long trip. Whether to take a nice, maybe (more) long shower, load water, or discharge grey or black water.
Some people sleep more peacefully at night if they are at a campsite.
Also, you can leave the van at a campsite and get around by bike to visit big cities or towns. For example, you can't drive through some small towns here in France, and there are parking places at the entrance for cars and RVs.
Some countries have specific locations for vans and motorhomes. These places are usually cheap, less than 10 euros per van, and they have water, electricity, bathrooms, and showers.
You can use the Park4night app to find your place to sleep for free or for pay.
*Recommendations:
Find where you're going to spend the night before it's night, especially if you're going to make camp in the wild.
If you go camping, you must find out when the barrier closes. Most close at 11 pm; you won't usually be able to get in or out with your vehicle. So, if you haven't booked online, you must ensure the reception is open.
There are paid areas for "camping cars" (vans and motorhomes) that you can book online in France.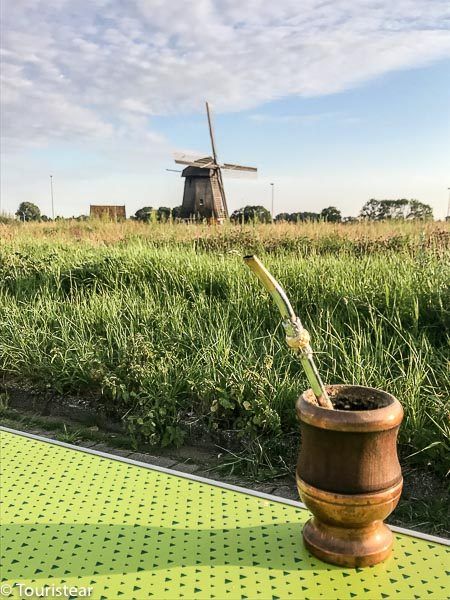 How to park your van
How to park your van is one of those tips that seem obvious but make sense.
The van is parked with the cockpit pointing at the exit. The main reason is for security; if anything happens, you are ready to go quickly (always leave the keys in the same place, so you can quickly find them).
You're going to see that everybody parks it this way. The second reason is to have a little intimacy between van and van if you go to a bustling place.
This way, you will have a place to put your table and chairs (if allowed) between one van and another. So each one has its small porch ;).
On the contrary, if you want to be social, put it with the doors facing towards the other van's "porches" (you might want to do this if you travel with other vans).
Things that happen at night in a van
If you have never made camp in the wild (park your van in a nice place and are allowed to stay overnight or camp for free and usually in nature), you have to expect noises that will startle you.
Don't worry; the odds of something happening are very low. Chances are a branch will hit the van's roof; be careful if there is wind. It could also be that a little animal jumps on the roof or walks around to its stuff.
Keep the Flashlight Handy
Having the flashlight handy is something you're going to learn when you're riding a van. The flashlight is used to go to the bathroom at night, keep away from animals, see out when you hear a noise, etc.
Watch the temperatures
Where are you traveling to? Are you planning on traveling to cold places with the van? You have to take into account the isolation of the van. Wear sheets and blankets or a sleeping bag according to temperatures.
If you are traveling to scorching places, check that the air conditioning is gas-free, and don't forget to bring water. Choose bottles that can contain both cold and heat and can be reused.
Plan a flexible itinerary
When you start traveling in a van, you'll see things going at a different pace. You have to shop, prepare breakfast, prepare food, shower, clean, order, etc…
It's best to bring an itinerary to know what you want to see and do. It has indicated the must-see places you want to visit on your trip, but it leaves time for improvisation.
Keep in mind; if you fall in love with a place, you may want to stay longer. My recommendation: DO IT!
Where to go to the bathroom
This is an issue you will have to discuss with your travel companion.
Many campers come with a bathroom; for the smaller ones, you can buy a POTTY; you can go to nature, gas stations, public baths, campsites, cafes, etc.
*Recommendation: Use only the bath/potty of your van in case of emergencies. Keep in mind that you can then smell it, and you have to clean it. In large vans, it's easier, but potties in the middle of the van are less private.
Check Out The Best Portable Toilets for RV and Camping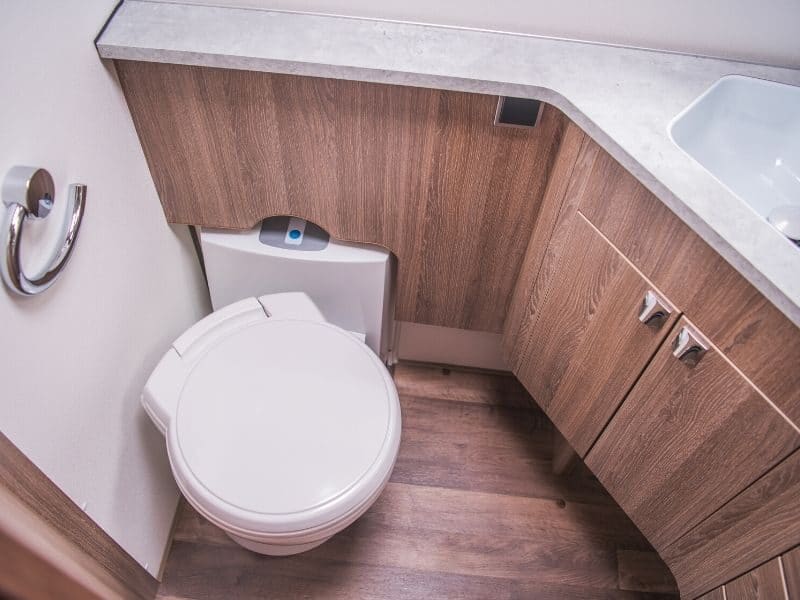 Plan Some Meals
Another piece of advice for van travel is to plan your meals.
I'm not saying you have a menu designed for your whole trip, but at least keep in mind what you have in the fridge by the time you come back from walking around all day since you might want to have something to get into your stomach.
I recommend that you think and buy for two days or three, depending on the space you have in the van to store food. If you don't have a fridge, you will have to buy it almost daily.
It also depends on the temperature during the trip, as food can get spoiled if it gets too hot.
In our case, we usually have breakfast and dinner in the van. Half-day meals are usually made in the city or town we are visiting or take something prepared for the route.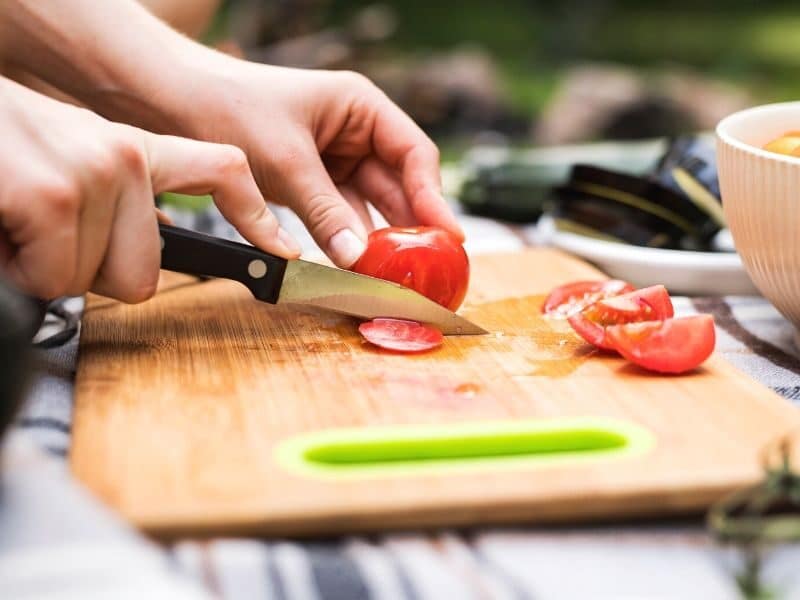 You should try to buy fruits and vegetables in local markets, the same if you travel to fishing spots. This way, you will eat well and tasty, quality food and also help the local economies.
In supermarkets, you can buy non-perishable food and snacks for the day you are away and do not feel like going to the super.
Keep in mind that going shopping is part of the trip (and time-consuming).
Entertainment in the van
You have to have a good stock of entertainment in the van for your long trips, for when you get caught in the rain on the way or when you're tired.
At least bring a card game, download TV shows (on a WIFI site), podcasts, take books or a Kindle, board games, etc.
Take what you can think of to entertain you during the days you'll have to stay inside the van.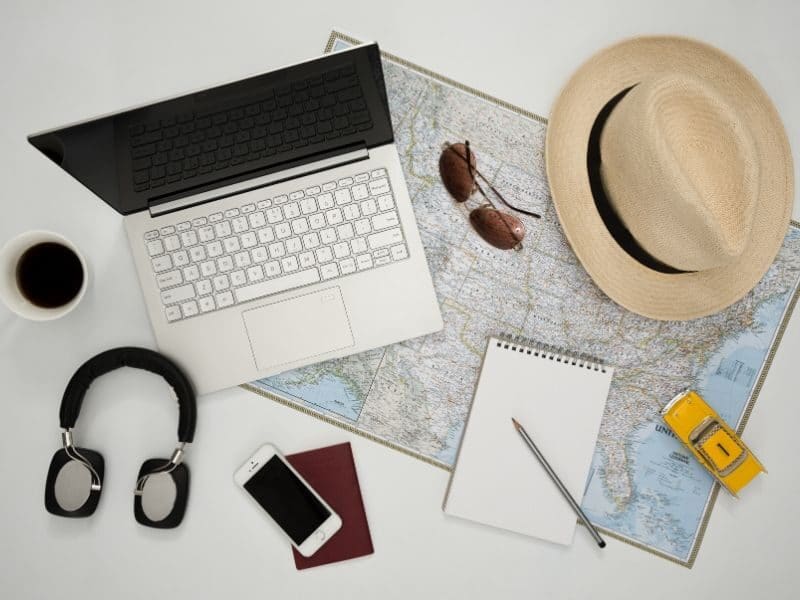 Learn about Your Van or Motor-home
It sounds silly, but if you haven't made the van, there's a good chance you'll get doubts on your first trip.
For example: How do you put the heating on? How do I turn on hot water? How do I know how much water I have left? How do you empty the potty? Where's the spare wheel? What's its height? Etc.
Keep the Van Tidy
My first recommendation is to be minimalist; the second is to have the van or motorhome tidy. And try to keep things in the same place so you know where they are.
Beware of fragile things, fresh things, and rubbish.
Find a Place to Leave Your Shoes
We have a habit of not entering with shoes from the street to the van (shoes – slippers are just for driving).
But if you don't find a place to leave them, they're going to be in the middle of everything, and if you've been in the country or if it's been raining, you're going to leave your van a mess.
Wear a Broom to Clean
Despite leaving the shoes in place, the van gets dirty. So you have to bring a small broom and dustpan to clean it.
The cleaner you have your van, the fewer bugs are going to get in.
*You can bring a small hand vacuum cleaner if you have space and occasionally connect to electricity. We've seen it in motorhomes.
Bring a Rug for the Entrance
A nice carpet or rug for the entrance of the van will help you keep the van clean.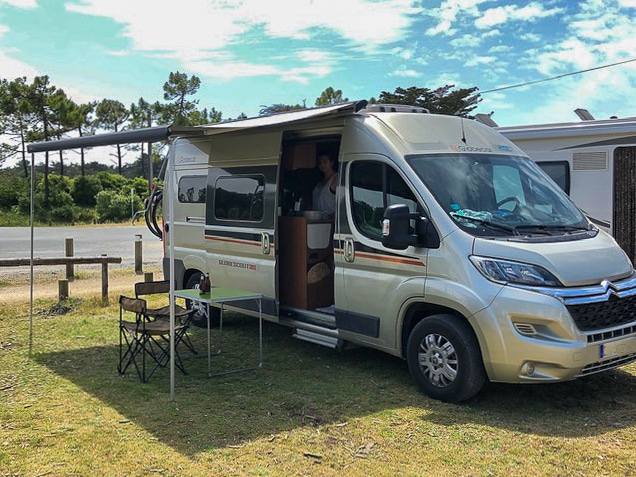 Don't Drive more than 300 kilometers Non-stop
For safety reasons, the recommendation is not to drive for more than two hours in a row non-stop.
Drive Your Van Before Your First Travel
If you're traveling in a Van, i.e., in a VWTransporter or Trafic van, driving is practically like a car. But you will notice the difference if you drive a large van or a motor home or RV for the first time.
I recommend you drive it a little before starting the trip to get some practice and get to know it better.
You can also practice parking it. I recommend using open parking in a shopping center. Make sure to pay attention to the height of your van!
Rear camera Yes or No?
It's a super help for me. With the Trafic, we didn't have a rear camera, and it had a tow bar, so you had to be very careful.
But the Jumper has a rear camera, and although the van is much larger, it makes it much easier to park.
Share Driving with Your Co-Driver
Although the driver likes to drive, it is always good that at least two drivers take turns so that the other can rest. If you only drive one, take the necessary breaks.
Take a Trash Can
One of those recommendations seems obvious, and then you end up with the garbage bag hanging from anywhere. And please try to recycle as much as possible.
These are super comfortable for when you cook. It's the one we have.
When You Buy a Van, Be Able to Explain How it all Works
When you buy a van or motorhome, have the dealer or owner explain how everything works.
Not having someone explain to you the inner working of the van could end up very problematic as you could end up with a bunch of little things you don't know how they work or where they are.
Travel with travel insurance when traveling outside your country.
Use Solar Panels
Definitely, the best, especially when you have no plans to stop at many campsites or go to paid areas.
Make Sure Your Van or RV Insurance Covers Everything During Your Trip
Your van insurance has to cover you throughout your trip; make sure that's the case.
Bring a Toolkit
It carries tools, at least one screwdriver (cross and flat), and one flashlight. But also: Velcros, tape, wrench, a cutter, pliers and allen keys…
Bring a First Aid Kit
Paracetamol, ibuprofen, bandages, Band-Aids, Alcohol…
Check the Wheels Before you Leave
Essentially, check the pressure and drawing.
Your 12 V fridge
It's an investment because they're not cheap, but it's worth it. You have them that run only on electricity and those that run on gas, electricity, and motor battery. Now we have the latter, and it's tranquil.
The only drawback is that it takes longer to cool down when you just turn it on with the engine battery.
*Attention: the engine battery only works when you are running; you have to remember to switch it to gas or electricity (if you are connected to the mains) so that it does not turn off and spoil food or heat the beers!!!
Don't put a 110V or 220V fridge with an inverter. It's the most economical option; we had it in the Trafic, but it's not very efficient, and you end up spoiling the secondary battery if you're not careful.
Check out this 12V Portable fridge.
The Mattress is Super Important
Part of your van travel experience being a success is the mattress. Your rest is an essential part of the trip.
If you don't rest, you will be in a bad mood and tired. So make sure you have a comfortable mattress for your trip.
In addition to what I've told you, take a camping table, folding chairs, utensils, your favorite drink, a portable fridge, and a portable barbecue.
Check Out this post about RV/Van Equipment.
Surely, I'll expand this post with new tips as I continue to travel. You can also share your van tips in the comment section so we help new van travel lovers.
Read On and Plan Your Journey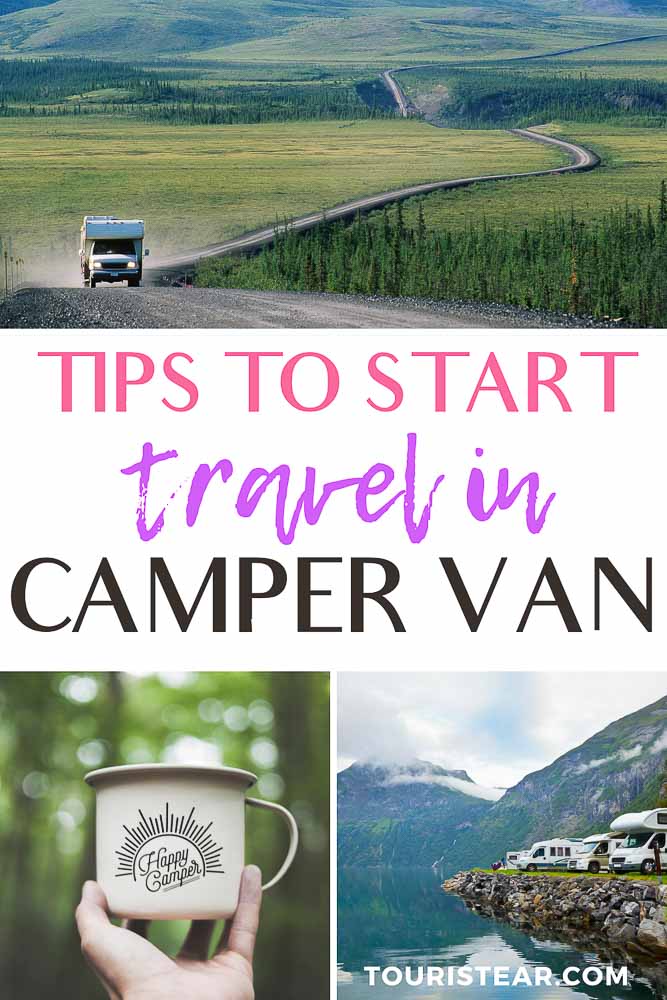 Last Updated on 4 December, 2022 by Veronica