Best Things To Do in Edinburgh in an Afternoon
Edinburgh is the capital of Scotland and the city that receives the most tourism in the country.
It has an exciting history, a lot of charm, and curious traditions. In this post, we tell you what to see and do in Edinburgh.
It's the first part; in other posts, we will continue to expand the information about Edinburgh.
What to See and Do in Edinburgh (Part 1)
If you want to continue with the second part, we will tell you in detail what to see in Edinburgh in 1 day, super organized, and you also have our post with The best 50 things to do in Edinburgh (some paid and some free).
It's a city we fell in love with. But I will tell you a secret when we were looking for information to organize our road trip through England and Scotland, what we were most liking how kind the Scots were.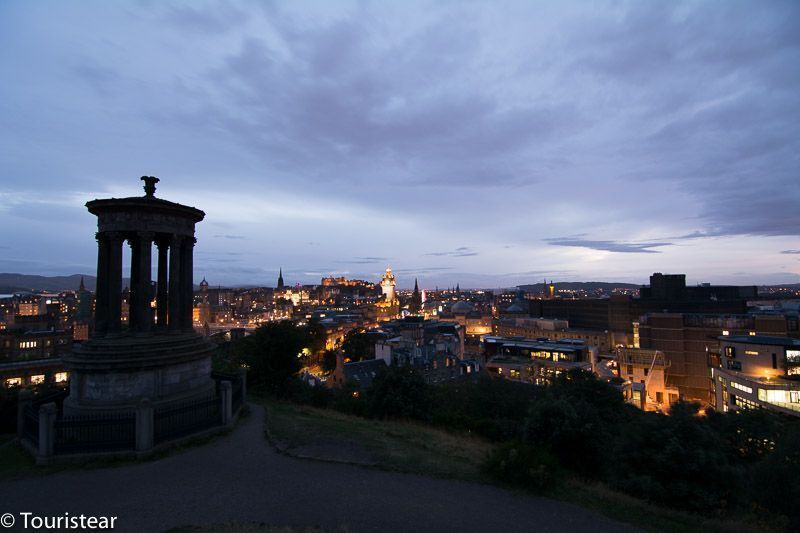 We were in Edinburgh for two days and a half, so today I will tell you what gave us time to see and do the first half day. We take advantage of the time!
Must-Visit Places in Edinburgh?
When we arrived in Edinburgh, it was already 4.30 pm (in summer). We went quickly to the hotel to check in and leave our stuff. We intended to arrive in time to enter Edinburgh Castle.
So we were in the car near the castle; we had our Fast Pass with the Explorer Pass, so we didn't have to wait in line.
We arrived at 17.05 at the ticket office; they let us through and told us that it depended on those of the next control.
When we got to control, we see a girl and two young boys, probably tired of a long day's work, and in their gaze, we knew the answer before we asked the question.
We were told no, the reason they gave us was that the castle is huge and that we were not worth spending the Explorer Pass to see it in 45 minutes, because if we wanted to see it the next day we couldn't do it with this pass, we would have to pay for the normal ticket.
I think they were right. We visited it the next day and spent more than two hours on the visit!
So what we did was turn around and start touring the Royal Mile.
Do you want a guided tour? Enjoy a guided tour and tasting of Scotch whisky at The World's Largest Collection of Scotch Whisky. Take a ride in the whisky barrel car ride, and learn the history of Scotch whisky.
The Statue of David Hume
We passed the statue of David Hume, a Scottish philosopher, where it is tradition to touch his big toe. That's supposed to bring luck, especially if you're on exams, but it also attracts fortune in general, so just in case you have to touch David Hume's big toe 😉
The Heart of Midlothian
Another curiosity in Edinburgh is next to St Giles Cathedral. There is a heart made of granite on the ground, it is called the heart of Midlothian, and it is located where the Edinburgh Prison used to be.
The tradition is to spit in the heart center; this will bring you good luck, they say…
However, be careful and don't step in the center of the heart, or you can slip!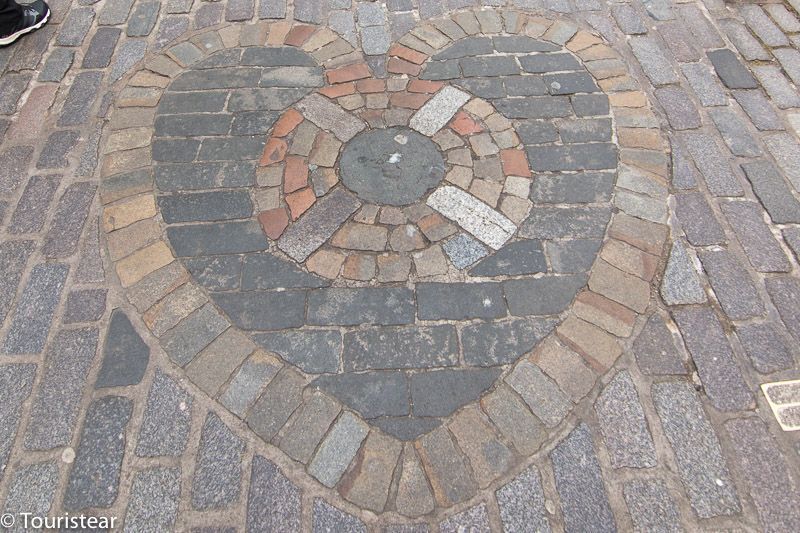 After our frustrating visit to the castle, we decided to tour the Royal Mile to Holyrood House. The Royal Mile is the street that joins these two places and runs through the heart of Edinburgh.
It measures a Scottish mile, which is 1.8 kilometers. And walking this street is the best way to have a first contact with the old city of Edinburgh.
Visit the Royal Mile from the castle to Holyrood House
As you start walking the Royal Mile from the Castle of Edinburgh, you'll see souvenir shops, many shops selling you scarves with typical Scottish designs in different colors.
You can detect the best quality when you touch them, they are super soft, but you will also detect them by their price.
You can also see other Edinburgh attractions, representative buildings, street artists, many visitors. It's a city with a lot of life.
The Hub
One of the first buildings that catch our eye is The Hub. A former church with a needle tower, which currently houses a café and other halls, is the venue and information center of the Edinburgh International Festival.
We go in for a coffee and to browse a little.
St. Gilles Cathedral
We continued to tour the Royal Mile and arrived at St. Gilles Cathedral. Before entering, we see the Heart of Midlothian and enter to take a look at the area where you are not charged for admission because of the guided visit we'll make the next day in the morning.
The cathedral is very nice and old. Although like most temples, it was built on an older one, it had several renovations, although the one that gives it the Gothic style that we see was now made after a fire caused by the English in the fourteenth century.
As you walk down this street, you will fall in love more and more with the city!
You will pass through the Close, they are very narrow alleys that connect the Royal Mile with the lower part of the city, and from some of these "close" you will see very nice views of the city, and in others, you will find charming corners.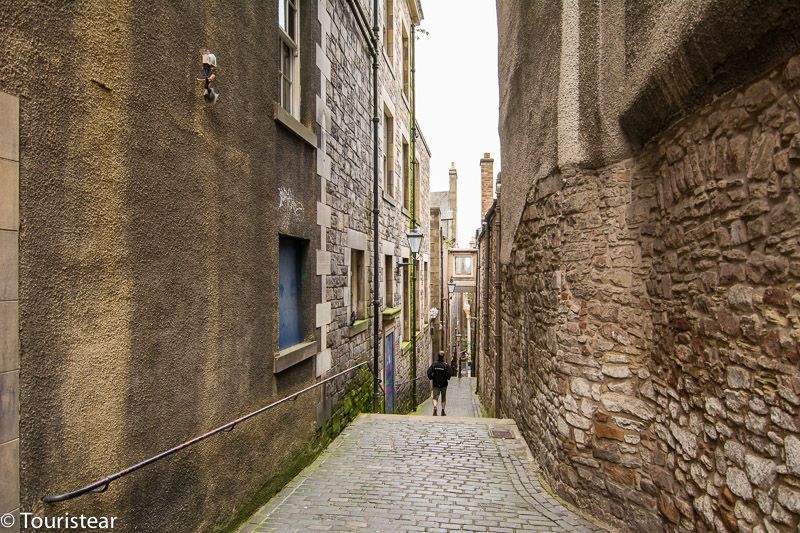 Old Tolbooth from Canongate
This is a building that I loved; it seems time hadn't gone through it. Until the nineteenth century, this area didn't belong to Edinburgh, and in this building were carried out the administrative functions of Canongate, such as city hall, courts, prison, etc.
It currently holds the People's Story Museum, which you can visit for 10 to 17 hours.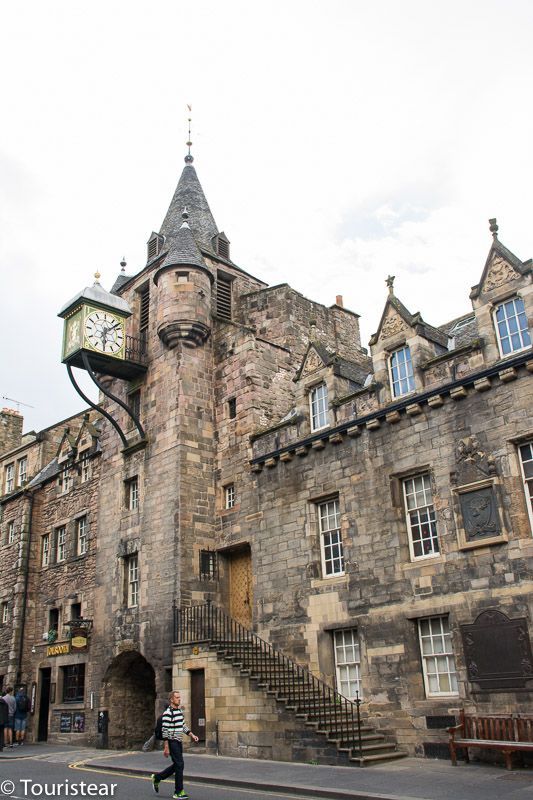 Holyroodhouse Palace
This is the Queen's official cottage in Scotland. You can visit inside. Visiting hours are from 09:30-18:00 (March to October), but the last access is at 16.30. In winter it closes at 4.30 p.m and the last access is at 3.15 pm.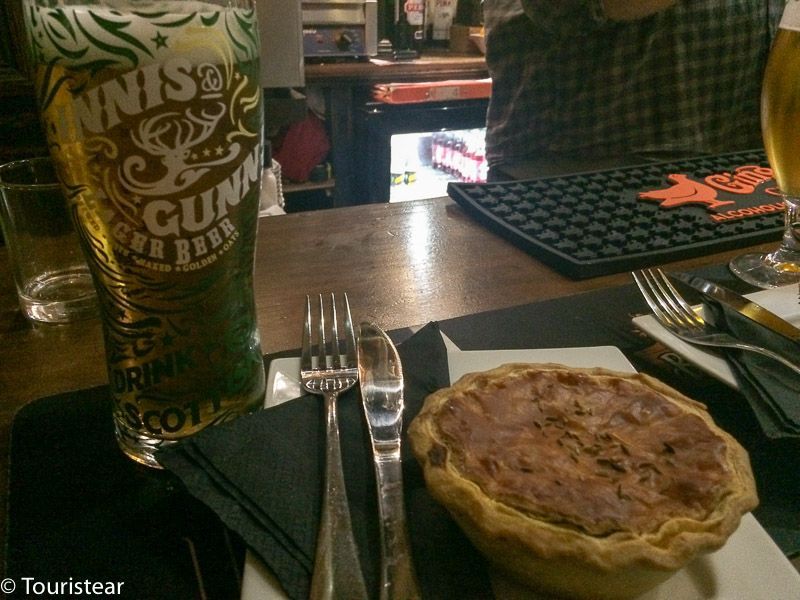 The Scottish Parliament
It is a few steps from the Palace of Holyrood. It's a building that in my opinion does not stick with the rest of the Royal Mile, as it is very modern and the old city of Edinburgh is totally medieval.
But on the other hand, it's a site that I find interesting to visit, it is free, and there are guided tours.
Once we get along the Royal Mile, we're going in the car to Arthur's Seat.
It's a small hill, which can be easily traversed and has super views of Edinburgh.
Visit Calton Hill
We went to Calton Hill by car; it's Scotland's little Athens and Edinburgh's most famous hill.
It's the typical place to watch the Edinburgh sunset, the one you've seen in hundreds of photos, 🙂
In addition to the typical photo, if you walk around the park a little, you will find other Greek-style buildings.
The national monument, which is unfinished for lack of funds, consists of 12 columns. We can also see the observatory and the Nelson Monument.
Dinner in Edinburgh
At Lonely Planet, they recommended the Sandy Bells pub.
It's not a place to dine, as they only have "pies," they are a few tartlets, we ordered some meat and curry that were super good, while we listened to live music and had a pint, the Innis & Gunn, it's my new favorite beer! Totally recommendable.
After here, we went for the last pint of beer to The Last Drop. It is in Grassmarket where hangings penalties were carried out in the past.
It is said that here, in The Last Drop, they brought the prisoners for their last drink before going to the gallows.
What's more, they say there's a ghost of a girl who walks around the bar and the warehouse and wears medieval clothes. Unfortunately, we didn't have the "pleasure" of seeing her and you?
From here, we went to sleep at the hotel. Tomorrow will be an intense day, and I tell you about this post: Edinburgh in 1 day. You can also visit our post with 50 things to do and visit in Edinburgh. Are you coming?
Plan Your Trip to Scotland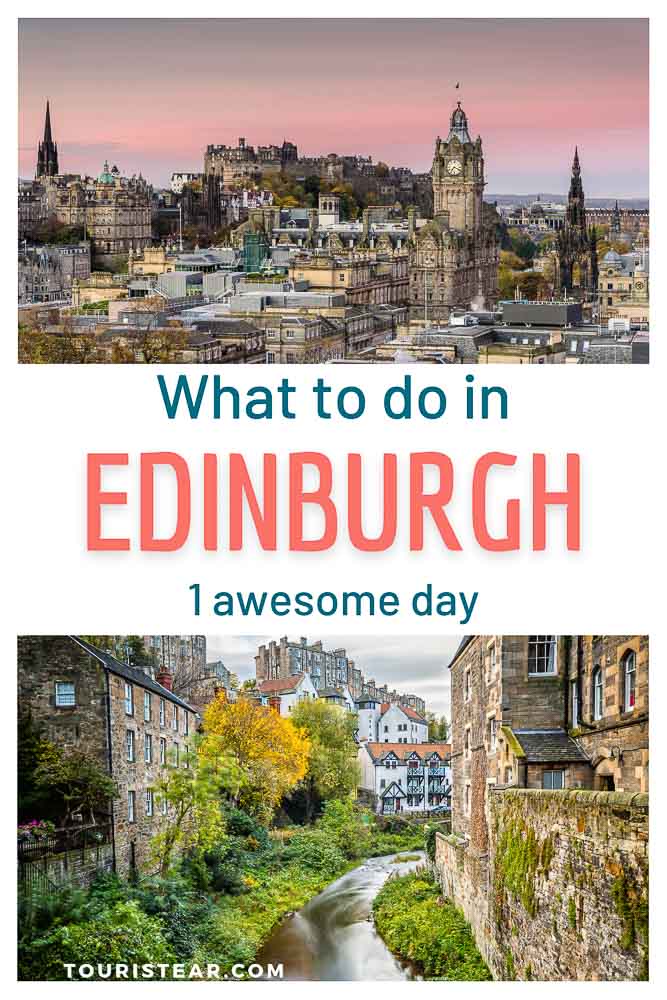 Last Updated on 9 December, 2022 by Veronica
Disclosure: Some of the links on this post are affiliate links, meaning at no additional cost to you, I may earn a small commission if you click through and make a purchase.
Author: Veronica
Vero, a seasoned traveler, has explored 25 countries and lived in five, gaining a rich perspective and fostering an infectious passion for travel. With a heart full of wanderlust, Vero uncovers the world's hidden gems and shares insights, tips, and planning advice to inspire and assist fellow adventurers. Join Vero and let the shared passion for travel create unforgettable memories.