24 Hours in Edinburgh Best Things to do
In 24 hours in Edinburgh, you can do a lot, especially if you have a well-organized plan. Here you'll find everything we did in a day, giving us time to see all these things. The trick? We had everything booked in advance!
If you have more days to get to visit the Scottish capital, don't miss our post with 50 things to do and visit Edinburgh.
What to See in Edinburgh in a Day?
As always, we get up early and have a good breakfast since we have the master class at "The Scotch Whisky Experience" at 10 o'clock. So, we had an excellent Scottish breakfast in this case, and we were ready to start the day.
Recommendation: leave your car in the hotel car park and walk to the center. From the Hotel Britannia, it is about 15 minutes or so.
The Scotch Whisky Experience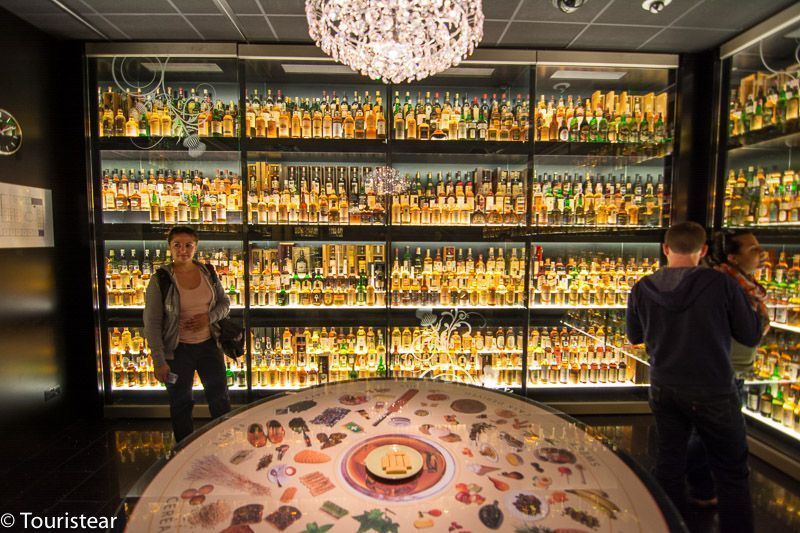 The first visit we made was at 10 a.m. We wanted to learn how to drink whisky at The Scotch Whisky Experience.
They have different tours, whisky tastings at different times, etc. We hired the master class in the morning. There were four of us, a couple from Chicago and two of us.
We first got to know the world's most extensive Scotch Whisky collection, with bottles older than you and me combined.
After that, they invited us to coffee and pastries because you didn't want to start the master class on an empty stomach.
The master class introduced us to Lindsey, a lovely girl who knows a lot of whiskies, has a lot of patience with the questions and looks at us with an incredulous face when we told her how we drink the whisky in Spain (if you don't know, it's mixed with coke or other soda).
She told us that blended whiskies could be mixed with coke or some other soft drink, but that single malt is like sacrilege, more or less.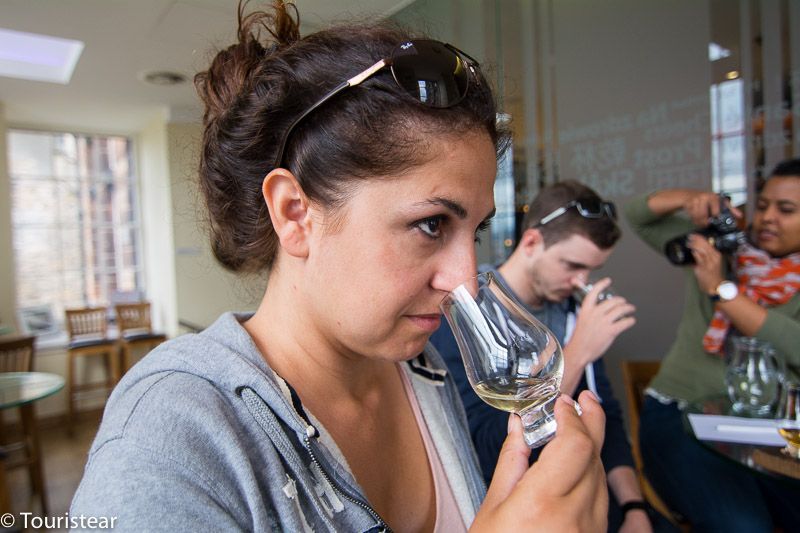 In the master class, we tried different types of Scotch whisky, a blend, a single grain, and two single malts. In another post, I will tell you a little more about each one; it's fascinating.
So we've learned to drink Scotch whisky! Before you have the first drink, you have to smell it and try to identify the different aromas.
Then, you have to wet your lips, give another little sip so that your mouth gets used to it, and you have to taste it.
At first, it tastes like alcohol, but when she explains it to you, you begin to find the flavors and smells, and it starts to taste better!
And now we have been fond of drinking Scotch whisky, without water or ice, just a good single malt whisky! So, this is a must-do if you have little time or only one day to visit Edinburgh.
Coffee at Edinburgh's The Hub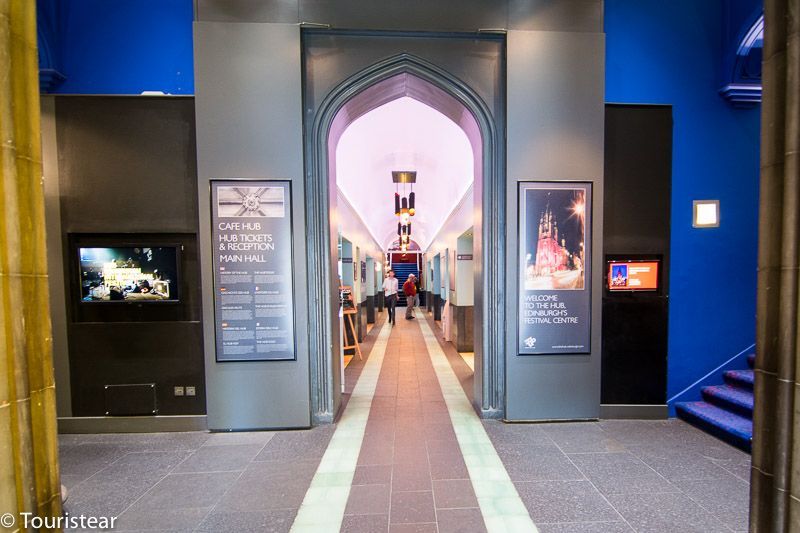 When we left our master class, we went to The Hub for a coffee and a pastry. A former church converted into the headquarters of the Edinburgh International Festival, with different rooms and a café. The price is € 2.50 for each coffee.
St. Giles' Cathedral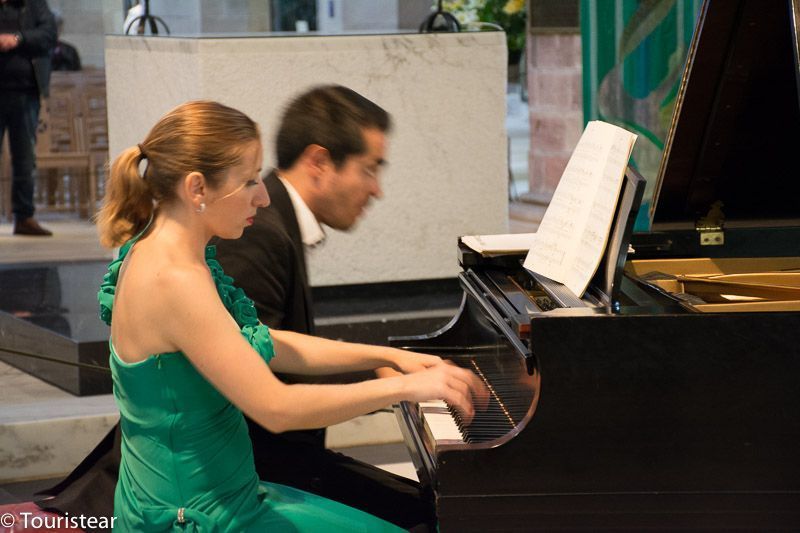 A few steps from the two previous visits is the Cathedral of St. Giles, also known as Edinburgh Cathedral. A must-see on your 1-day visit to Edinburgh.
When we visited St Giles' Cathedral, we came across a piano concerto. It's incredible how music changes the visit to a cathedral, especially if it is live classical music!
As visitors arrived, they sat down and listened to music instead of going around to see the stained glass windows and works of art.

We also sat down for a little while and then visited the inside of this magnificent cathedral.
Where to Eat Fast and Yummy? At Civerinos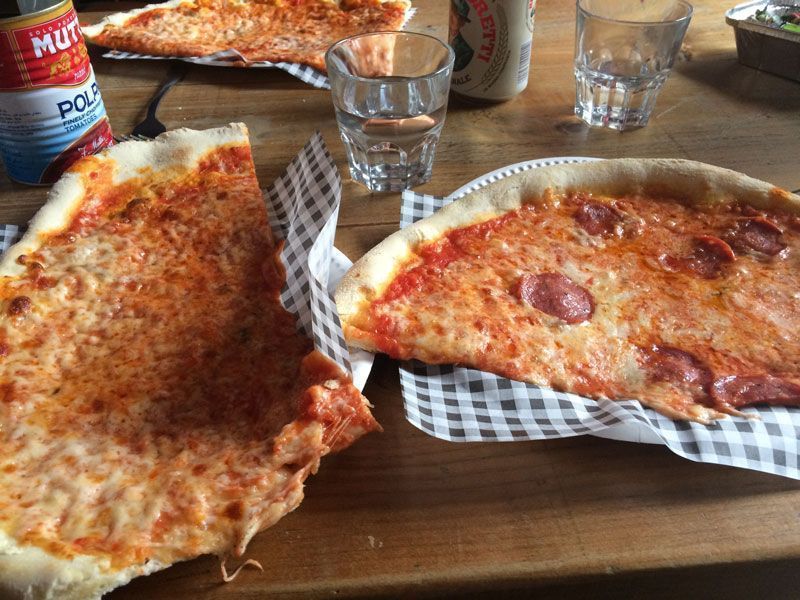 We set out to find a place to eat in Edinburgh that served the food fast because we spent a lot of time at St. Giles' Cathedral, and now we were running with a tight schedule.
We know it's not very typical Scottish food, but. So we're looking for a place to serve pizza slices.
There are plenty of pizzerias on the Royal Mile, and we found Civerinos, a place located at number 5 Hunter Square, and it is a place that is quite good, especially because they serve you fast food is cheap.
We ordered two pizza slices each, which is normal considering the size of the portions in Spain. However, we weren't ready for what we expected since 1 "slice" was half pizza!!!
So, we ate four half pizzas and two beers for € 21.70; although it could have been two slices perfectly, we would have eaten for half the price.
South Bridge Underground (Mercat Tours)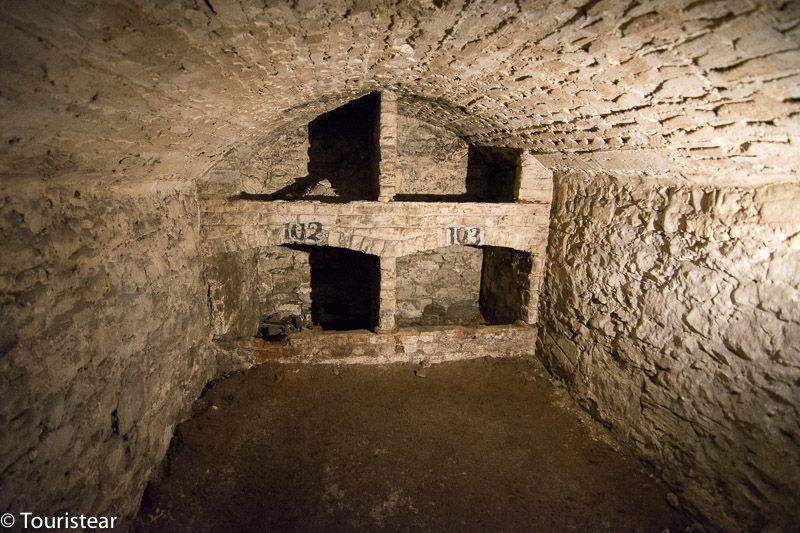 Edinburgh is a city with many ghost stories; we couldn't go without knowing some now, could we? So we decided to take the tour to get to know the vaults under the South Bridge.
The tour we did with a local guide, who I don't remember the name of. She told us different stories, using historical data and ghost stories.
She created the right environment to move to another era to imagine what life was like in those years.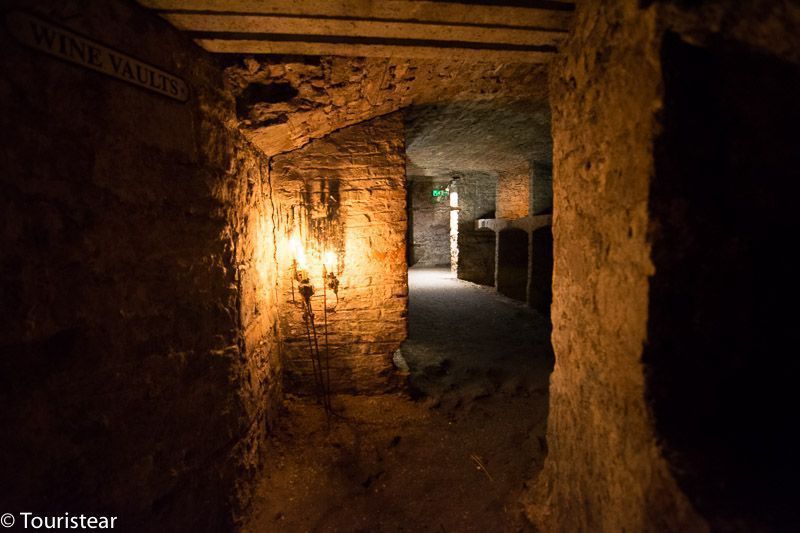 It's a very entertaining tour, lasts an hour or so, and I think you can only visit the vaults with a guide. Nevertheless, it's an interesting visit to make 1 day in Edinburgh.
Edinburgh Castle
We continue to squeeze the time on our visit to Edinburgh. We left the ghost tour and went to visit Edinburgh Castle.
Edinburgh Castle is quite large and has a lot of things to see. We toured it without the audio guide, and it took about two hours. We entered with the Explorer Pass, so we avoided the long lines. Get Your Ticket Here.
The castle is a must-see from my point of view. Located at the top of a hill, we can see it from anywhere in the city.
This castle has lived throughout historical battles, and sieges have been destroyed and rebuilt, has seen kings born and died, and has even been a prison and armory.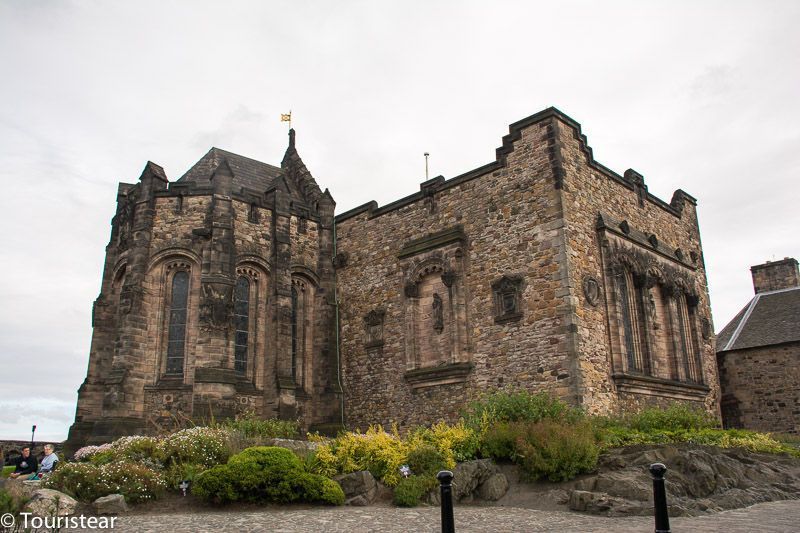 Inside are different museums, mostly military, and you can learn a little more about Scotland's history.
For me, the most emotional monument is the Memorial to the Fallen. They also have a cemetery for the soldier dogs, and the views of the city from the castle are really impressive.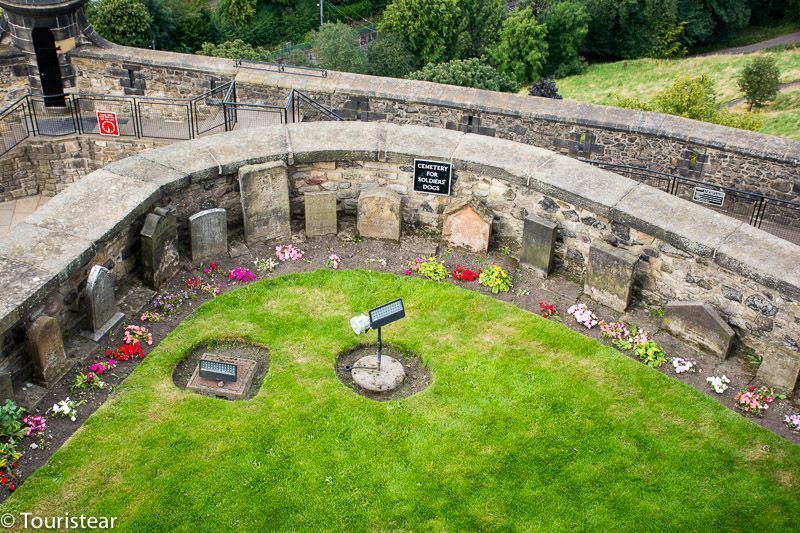 You can also take a guided tour of the castle and skip the line.
Royal Mary King's Close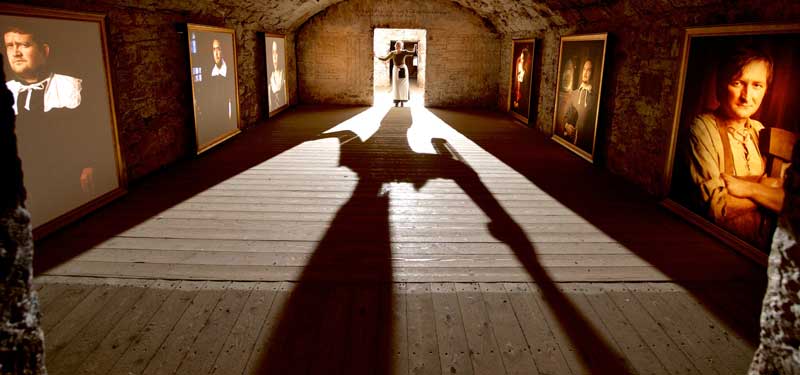 Another visit we made was to the Royal Mary King's Close, named Paula, and it was excellent and entertaining.
The visit consists of visiting the alleys below the Town Hall. These were covered when a former shopping center was built where we can now see Edinburgh City Hall.
Paula tells us the story of the Close, about the people who lived there, murders, misery, and the plague.
Mary King's Close in Edinburgh's most famous alley. It was reopened to the public in 2003, and here, we will know somewhat dark stories that happened to real people who lived there.
It is not a scary tour, but I do not think it is recommended for people with claustrophobia.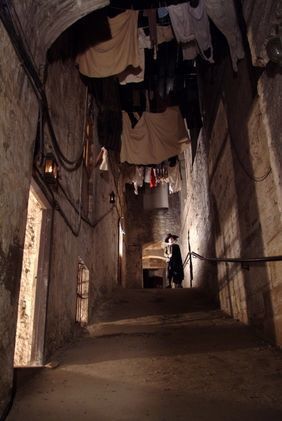 For example, a family got sick with the plague; they were locked in their house and completely covered it up so that they could not infect anyone.
Another story is that of the girl Ann, who died within those walls, and her ghost is said to prowl the Close. They say she's sad, and people bring her a toy as a gift; there were also police slips and donations of money.
Want to know what else to do in Edinburgh? I will tell you 50 things to see in the Capital of Scotland here.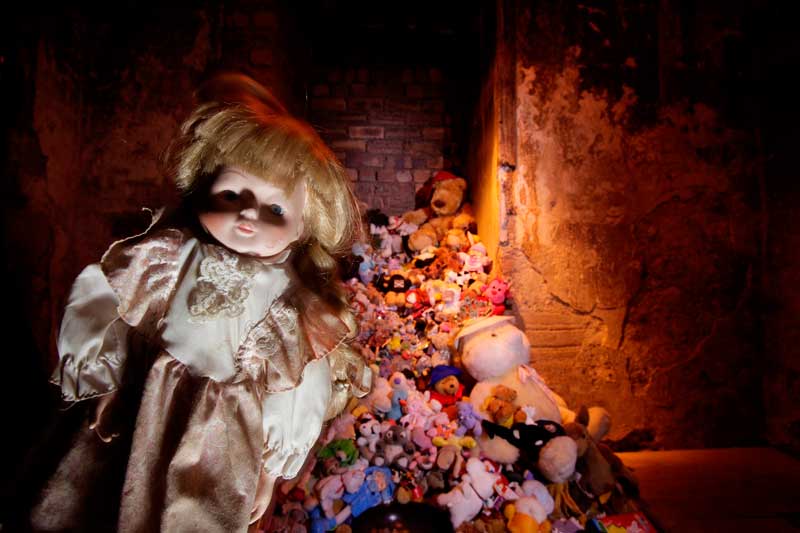 Recommendations
After the visits, go for a drink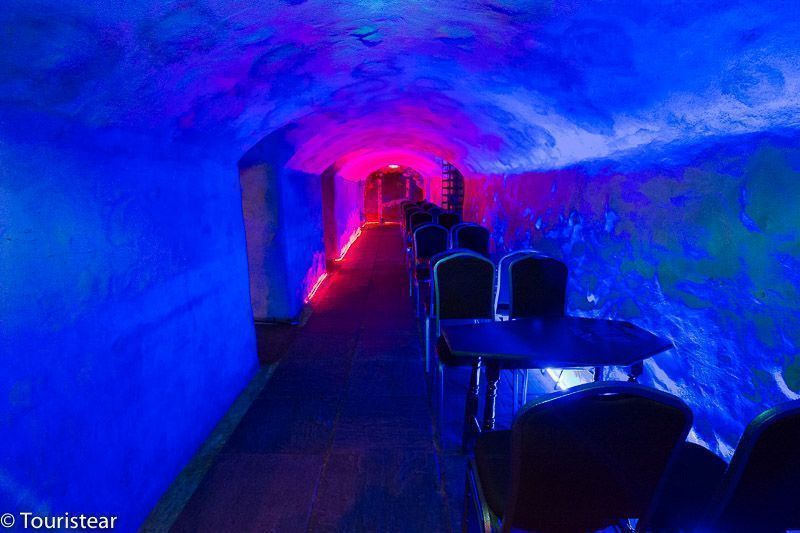 We went for a few beers to a very cool pub called Labyrinth.
The pub totally lives up to its name, as it is a real maze! It has many different rooms, is well decorated, and is super cool.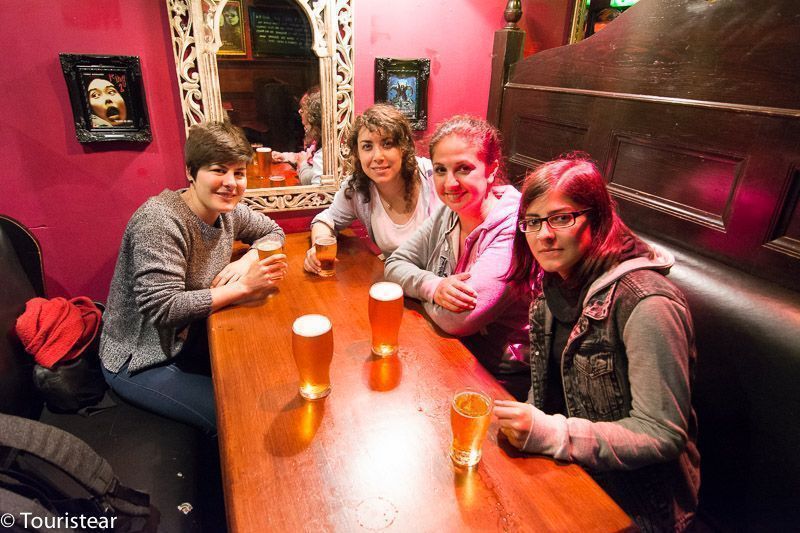 Before going to sleep
We walked back to the hotel, but we stopped at Grass Market before arriving. We drank a few beers in a tavern over 500 years old: The White Hart Inn.
Check out where to stay in Edinburgh.
How to Get to Edinburgh?
To get to Edinburgh, you can do it in many ways, by train from London, by plane from many parts of the world, or by car like us.
---
Plan Your Trip to Scotland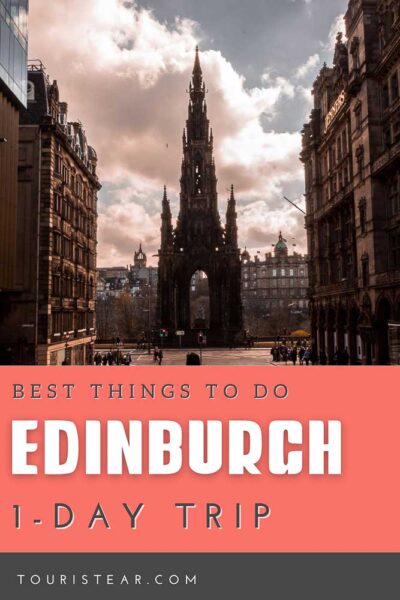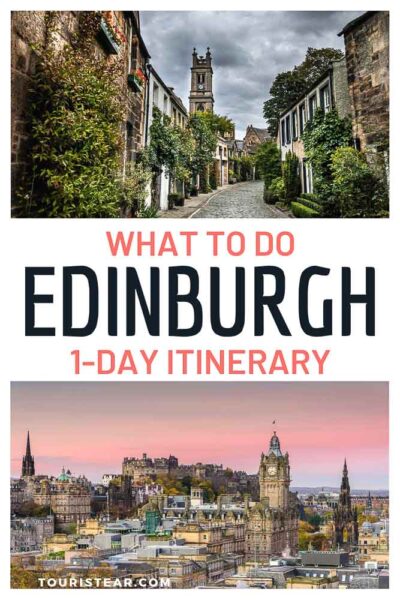 Last Updated on 8 October, 2023 by Veronica
Disclosure: Some of the links on this post are affiliate links, meaning at no additional cost to you, I may earn a small commission if you click through and make a purchase.
Author: Veronica
Vero, a seasoned traveler, has explored 25 countries and lived in five, gaining a rich perspective and fostering an infectious passion for travel. With a heart full of wanderlust, Vero uncovers the world's hidden gems and shares insights, tips, and planning advice to inspire and assist fellow adventurers. Join Vero and let the shared passion for travel create unforgettable memories.