The Best Raincoat for Travel to Scotland
Traveling to Scotland involves considering Scotland's climate and thinking about the clothes we will wear.
We have all heard that all kinds of rain, wind, fog, mist, and precipitation are in Scotland throughout the year. Although this may be biased, it is good to be well prepared so that the weather is neither an inconvenience nor, much less, a frustrating factor.
In Scotland, it is often said that there is no such thing as bad weather, but it is usually more about bad clothing choices or the wrong attire.
This post aims to help us choose the best clothes to enjoy our stay there to the fullest.
Therefore, although the expression "bad weather" is installed in our way of thinking, we will try to change its meaning a little. Instead of the saying, "in bad weather, good luck," we will say: "in bad weather, good clothes."
Climate is an objective phenomenon, and any moral assessment of it is a projection of our values on elements that do not consider them.
Good or bad weather, it doesn't matter: there will simply be weather, and the best thing will be to make the most of our trip.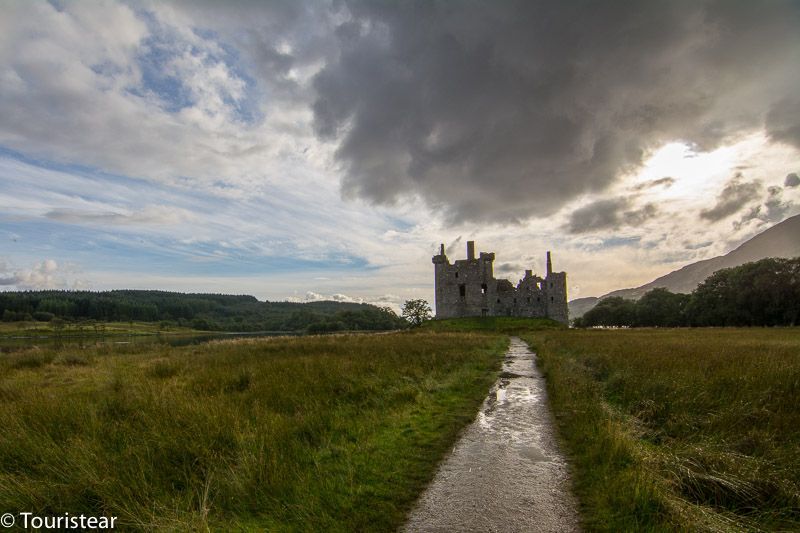 Even in the best of cases, perhaps after getting advice on the matter, we can begin to think of certain weather conditions not so much as impediments or determinants ("I'm not going out because it's raining") but as what they really are: conditions ("it's raining, I'm going out anyway").
And in any case, if rain is not one of your favorite weather conditions, think of the famous Scottish saying and its beneficiaries: "today's rain makes tomorrow's whisky."
How to Dress for the Weather in Scotland?
The weather in Scotland is famously or mostly known for what, in weather jargon, is often referred to as "unsettled weather" or "rainfall." However, the climate in this country is mostly moderate and, yes, variable (this last word should be kept in mind).
As for the moderate, let's say that, in general, Scotland has its cold peaks in January and February (average daytime temperature of 6°) and its warm season in July and August (average temperature of 19°).
As for the variable weather, we mean that, indeed, although Scotland has four distinct seasons (spring, summer, autumn, and winter), the weather can change from one to another in a single day. For this reason, it is always advisable to be well-equipped.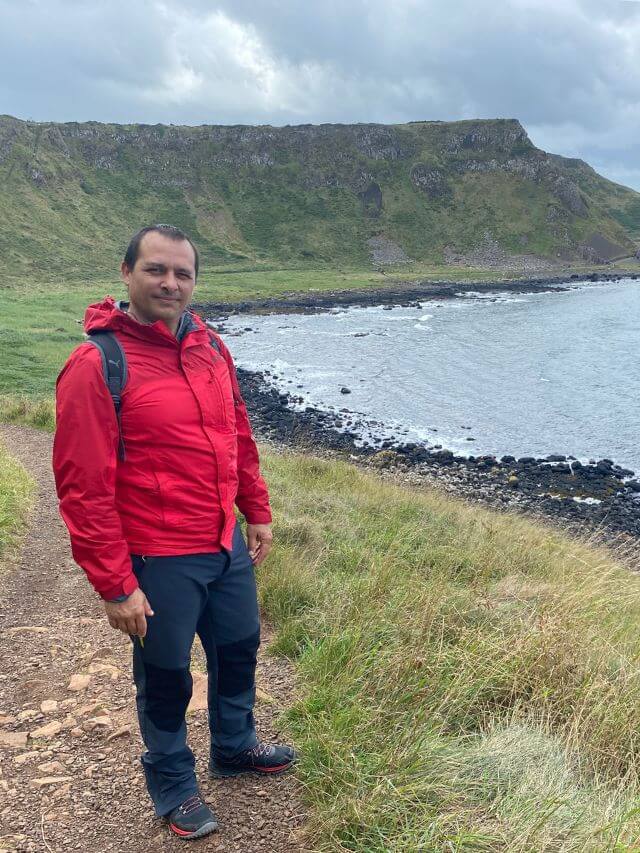 In fact, the choice of clothing and weather forecasts will depend mostly on the region we visit. The mountains and winds mean that, from east to west, the climate in Scotland varies considerably.
Thus, the further west we go, the higher the winds and humidity due to the proximity to the Atlantic Ocean. While further east, we will experience a lower probability of precipitation.
In turn, rainfall (and its intensity) tends to be higher in the north than in the south.
Of course, these variables must also be considered depending on the time of year we visit Scotland.
If you go in summer, you can take advantage of long daylight hours to do more things during the day. The same can be said during the spring, with more moderate temperatures.
In autumn and, above all, in winter, daylight hours are significantly reduced, and in some cases, can be as little as 4 hours.
In any of the four seasons, however, it will be advisable (if not mandatory) to carry an umbrella, and the main reason for this post: is a good raincoat.
For the avoidance of doubt: going to Scotland and not having rain could happen, but it would clearly be an exception.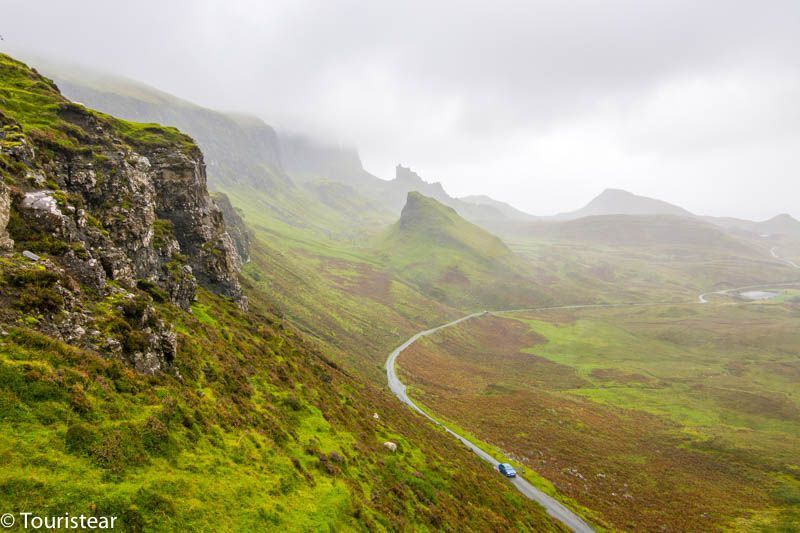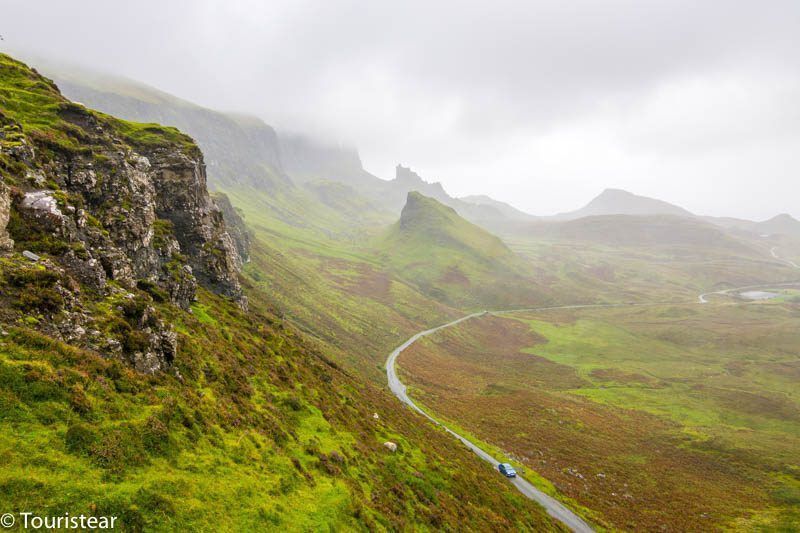 In Scotland, Raincoat or Windbreaker?
It is common that, in the world of clothing, when looking for the garments we need to travel, we find names that are repeated or used as equivalents but designate, upon closer inspection, rather different products.
In the case of raincoats, this can happen because the word is sometimes used as a noun (the case we are most interested in: the raincoat-product) and sometimes as an adjective (this or that product with the characteristic of impermeability).
In case anyone has forgotten, impermeability is the characteristic of a material that does not allow liquids, mainly water, to pass through it. This is typically the case for clothing used for moving in the rain or snow.
Generally, when looking for clothes of this type, we will find different types of clothes. Some differences and recommendations should be considered to make an informed choice of what best suits your needs.
When looking for the best raincoat to travel to Scotland, you will probably find the so-called "raincoats" or "rain jackets." Even waterproof windbreakers.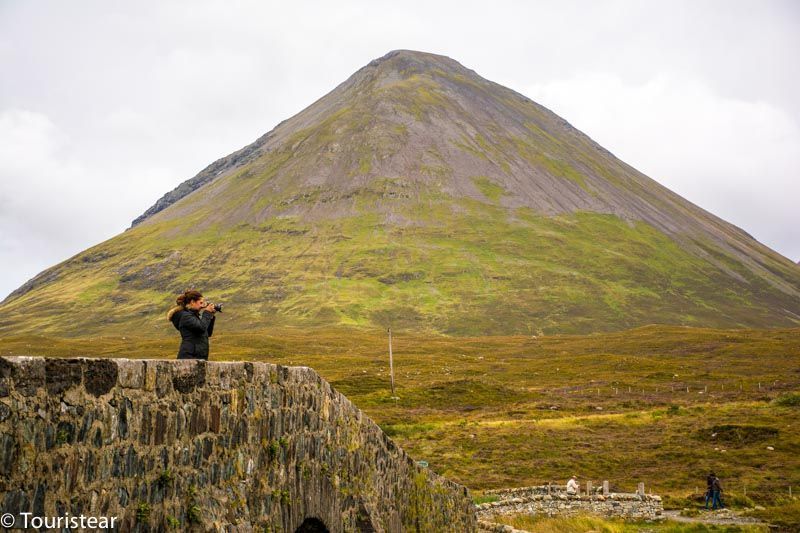 But this post focuses on "the best raincoat" (which may vary for each person). The differences between raincoats and windbreakers are usually in design (aesthetics) and functionality (level of water resistance).
In general, it is said that the raincoat covers most of the body. In the case of raincoats (and windbreakers with waterproof features), their length is similar to that of a jacket. In other words, they cover us up to the hip.
This implies that even resisting water, these garments leave half of our body unprotected, so it will be advisable to complement them with waterproof pants in case of going to Scotland in times of higher rainfall or cold as winter.
Let's keep in mind that Scotland is a country where wind and rain go practically hand in hand, so leaving large areas of our body without water resistance in cold weather can be inconvenient and bring us mishaps or displeasure.
As much as many of us love the rain and find beauty and even happiness walking under a curtain of water, no one will like to go through a whole day of tours and trips with a wet body and wet clothes. Comfort and routes should go hand in hand.
In the case of raincoats, their length generally extends to below the knees. This means that our legs are practically covered and that, in case of complementing with boots or rain boots, we are safe from suffering from water.
As for ponchos, which may be an option, we recommend not wearing them, as the typical winds in Scotland can make them more of an obstacle than a garment. Fundamental tip number 2: the garment must be adjustable.
As we said, traveling to Scotland without a raincoat is not an option. However, since waterproofing is also a condition, the choice of garment will depend on each traveler and his or her particular tastes.
For example, if you plan to climb, hike or walk in challenging environments, (above) hip-length garments are likely to be the best choice for agility and comfort. That is why we privilege them in this post.
Before going to the garments, as a curiosity and to give us an idea, let's remember that it was precisely in Scotland where the raincoat was invented in the 19th century. It was Charles Macintosh (with his Mackintosh brand) who patented his waterproof fabrics in 1823.
Best Raincoat for Scotland
For men, NS40 Jacket by Tropicfeel
The NS40, called the "all possible travel jacket," combines many possible uses, from urban to alpine to tropical.
According to its creators, the NS40 has the versatility of a 4-in-1: the protection of a raincoat, the performance or lightness of a windbreaker, the warmth of a vest, and the combinability of everyday garments.
The two pieces are effortless to transport and can be assembled or disassembled as required. Lightweight, portable, with strategic pockets, and water-resistant due to its graphene and thermofiber materials, the NS40 is a prodigy of design and functionality.
Características interesantes:


Four colors to choose from: black, moss green, midnight blue, soft turquoise
Adjustable terminations
Breathable membranes that keep body temperature regulated
Multiple, tactical pockets
Open hand pockets with flap
Thumbhole cuffs
Water resistant
Usable in all seasons and climates
Airtight zipper closure
100% recycled and C02-free materials
For women: THE NORTH FACE Pinecroft Triclimate
The Pinecroft Triclimate is a 3-in-1 jacket designed with the mountain and hiking in mind (its needs, inclemencies, and challenges), which can be used for various landscapes due to its well-thought-out adaptability.
It is practical 3-in-1 waterproof, snowproof, and windproof in its two garments.
The outer layer is made of breathable DryVent™ fabric with taped seams that insulates us from the weather, whatever it may be. Then, the inner insulation layer is a quick-drying fleece lining with a bomber-like design intended to keep us warm.
These garments can be worn together or separately. Thus, in the case of mild but humid days, you can use the outer layer. Meanwhile, you can use the fleece lining if it is cold but not raining.
Características interesantes:


Fully waterproof and seam-sealed outer jacket
Concealed closure with snap button placket at center front
Detachable hood with center back adjustment
Zippered subway pass pocket on sleeve
Adjustment at the bottom
Snap button cuffs
Inner jacket in heavy-weight fabric, open pockets, and ribbed knitted collar, hem and cuffs.
Open hand pockets with flap
Best Waterproof jacket / Raincoat for Scotland
For Men: Columbia Waterproof Shell Walking Jacket
If we say that Scotland and rain go hand in hand, a practically ideal option will be the Hikebound Shell jacket. Hikebound Shell jacket from Columbia whose main feature is to be "rain ready."
Designed primarily for hiking, its adaptability makes it a multi-purpose piece for multiple uses and contexts.
Fully waterproof, adjustable, and seam-sealed, made of breathable materials that keep the body dry in wet conditions, the Hikebound Shell is potentially a travel companion that protects us from wind, rain, and other elements.
Características interesantes:


Fully seam-sealed waterproof/breathable Omni-Tech™ seams
Fully lined 2L housing
Adjustable hood with drawstring
Chest pocket with zipper
Zippered hand pockets
Waterproof zippers on chest and hand pockets
Adjustable cuffs
Adjustable hem with drawstring
100% polyester
Universal size
For women: Waterproof Shell Walking Jacket from Columbia
Scotland and rain, Scotland and wind: Columbia's Hikebound™ Waterproof Shell Walking (is specially designed for these weather conditions and shows in every detail.
Sealed seams protect us from water and wind. At the same time, the breathable technology of its surface keeps the body dry and regulates heat and humidity. The hood and adjustable cuffs perfectly protect the extremities of the body.
Interesting features
Fully seam-sealed waterproof/breathable Omni-Tech™ seams
Adjustable hood with drawstring
Zippered hand pockets
Waterproof zippered chest pocket with water-resistant zipper
Adjustable cuffs
Adjustable hem with drawstring
Multiple colors to choose from (variable in price): black, white, dark green, midnight blue, mango
Sizes XS, S, M, L, XL
Best down jackets for Scottish winters
Winter in Scotland can be freezing and demanding in terms of rain and wind protection. That's why down jackets are always an excellent option to keep us safe from the weather without the need to shelter indoors.
Fortunately, with time and advances in technology and design, the old animal feathers (turkeys, geese) used to make these garments have been replaced by more ecological, less bulky, and more pragmatic options in every sense of the word.
We recommend the following among the many options that the industry offers for this type of jacket.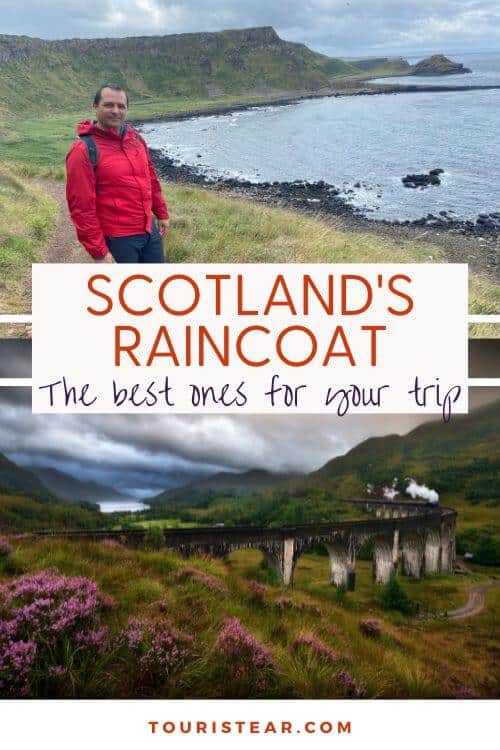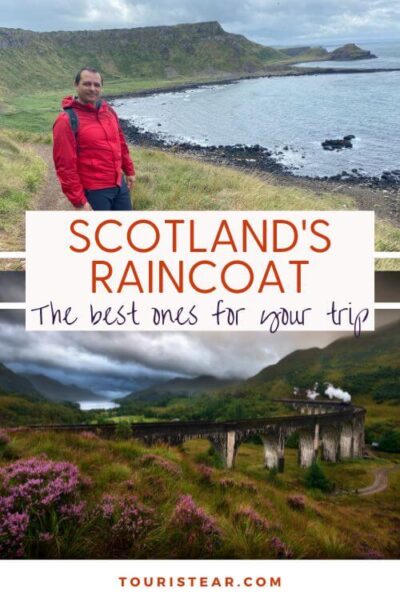 North Face
North Face usually combines very well the functionality of mountain clothing with the design and look of urban-style garments. This is the case, among others, of the Quest Insulated jacket. A minimalist design for maximum demands.
It is an insulated jacket that combines two technologies: DryVent™ (two and three sealed waterproof and breathable layers) and Heatseeker™ (provides warmth without bulk, compressible).
The first protects the body from rain and snow without overheating. while the second functions as a synthetic insulation that ensures constant warmth even when wet. This makes it ideal for destinations such as Scotland.
It is fully adjustable and has a hood.
Finally, it is ergonomic and compressible, making it highly portable when packing.
Interesting features
Fixed hood with adjustment
Brushed knit collar and chin protector lining
Two secure zippered hand pockets
Shock cord adjustment at the hem.
Elastic cuffs
Helly Hansen
Helly Hansen is a Norwegian-based brand with over 140 years of history with more than 140 years of history producing clothing that, according to them, "helps people to survive."
In other words, they are garments designed for challenging environments, such as the climate of their place of origin.
The Men's Crew Hooded Midlayer Jacket answers that premise. It features Helly Tech® Protection technology, making it fully waterproof, breathable, and windproof.
It also features a 100 g Polartec® fleece lining that keeps you warm and comfortable on cold days.
Although it seems to be designed with boats and seas around it, this jacket can be used in multiple conditions and uses depending on the weather, either as a single coat or as an intermediate layer in extreme conditions. Its light weight makes it highly portable.
Interesting features
Removable hood
Hand warmer pockets
Quick-drying lining
Adjustable cuffs and a one-handed adjustable hem
Fully sealed seam
Durable Water Repellency Treatment (DWR)
Comfortable collar with Polartec® fleece lining
Outdoor Research
Founded in 1981 in Seattle, Outdoor Research produces outdoor apparel and equipment for outdoor sports and, year after year, reaps awards for its designs and proposals.
The Helium waterproof jacket is designed with the outdoors as its horizon, both for durability and functionality.
Adjustable, with an adjustable hood, fully taped seams, waterproof and breathable, its Diamond Fuse technology makes the Helium Rain 5 times more tear resistant than its predecessors and even lighter in weight.
Interesting features
Adjustable hood
Outside chest pocket
Multiple colors and sizes
Patagonia
Patagonia Inc., whose logo is inspired by Cerro Fitz Roy between Argentina and Chile and whose headquarters are located in California, USA, has produced iconic outdoor and sports apparel since 1973.
Its Torrentshell 3L jacket is presented in a minimalist urban style design that contains various materials to protect us from adverse weather conditions.
The Torrentshell 3L features H2No® Performance Standard 3-layer technology and a PFC-free DWR finish (durable water-repellent coating with no perfluorinated chemicals) making it waterproof, breathable, and durable.
Ideal for walking in the rain, with watertight zippers, an adjustable hood, and weighing only 400g.
Interesting features
Adjustable hood
Two hand warmer pockets
Ventilation closures with exterior storm flaps and storm flaps with storm flaps
Velcro fasteners
Is it necessary to wear waterproof pants in Scotland?
There is no definitive or 100% sure answer to this question, as it depends mainly on the year's season in which we visit Scotland and the forecast for those days.
As we mentioned before, in Scotland, the weather can vary considerably between days or on the same day, so it is necessary to consider these particularities when choosing our clothing.
It will also depend, of course, on the type of activities we plan for our stay. No matter how inclement the weather, spending the day inside museums and bars will not be like hiking or touring natural landscapes.
Regarding the season, in case of going in winter, it would be advisable to bring at least one pair of waterproof pants. The rains can be really heavy and insistent, which, combined with the wind, can become a clearly avoidable inconvenience.
It would also be advisable to insist on checking the forecast for the days we will be visiting Scotland, as this will give us a guideline of our possible needs.
Finally, consider that if you plan to go outdoors, hiking, or similar activities, it will be essential to wear waterproof pants that allow you to concentrate on what is important: the plan, the trip.
Other Rainwear Options for Scotland
Warmers
Other options, in addition to raincoats, jackets, and possibly waterproof pants, are the inevitable gaiters/warmers in cold or windy places.
Wind and rain are particularly harsh on legs and feet, so several types of gaiters cover from the ankles to the knees.
Gaiters are usually easy to put on and generally feature watertight closures that protect our legs and pants from rain and wind. They are an ideal element for cold people or complement freezing seasons.
Layers
Dressing in layers is a recommendation that never hur ts when preparing for trips to cold or windy weather destinations. The figure of the onion can be especially useful to keep in mind how we can protect ourselves from the cold.
In case of intense or extreme cold, it is ideal that some layers are made of thermal clothing to keep the body warmer and avoid the low temperatures that can cause so many complications.
Gloves
Even if they are lightweight, your hands will feel the difference between being bare and having that layer of protection against the wind, which can be hostile.
Of course, you can walk and walk around with your hands in your pockets. Still, it's not ideal for multiple reasons: from balance and the need to use them to the possibility of taking pictures, paying, consulting materials, gesturing, and so on.
In climates like Scotland, well-covered hands can mean greater freedom and comfort.
In case of going in winter, the gloves become a priority so as not to suffer openly from the cold wind on the skin. In addition to avoiding the cold sensation, a pair of gloves helps us to prevent possible injuries that can occur in sensitive skin due to the cold.
A waterproof, special material or quick-drying pants
Although we mentioned that waterproof pants are not strictly necessary (depending on the season and travel plan), we can point out that it is always better to bring pants that dry quickly.
Precipitation is commonplace, and this will allow us to avoid interrupting our days with changes of clothing that can be both uncomfortable and frankly hinder our plans.
For example, no matter how much we like to wear jeans or joggers, it is best to reserve them for those days when it does not rain or rains very little since they can take a few hours to dry when they get wet.
A good pair of pants that dry quickly, even if they are not waterproof, can be a lifesaver on those days.
Waterproof Shoes
For walking in the city, on urban routes, good rain shoes will be very useful. Boots, shoes… You name it, as long as it is waterproof and allows us to get in and out of places with dry feet.
In addition to the rains, some possible puddles or missteps usually appear in these conditions. Such a day can be partially spoiled by details such as having wet feet or a body in cold places. Better to prevent and foresee this need.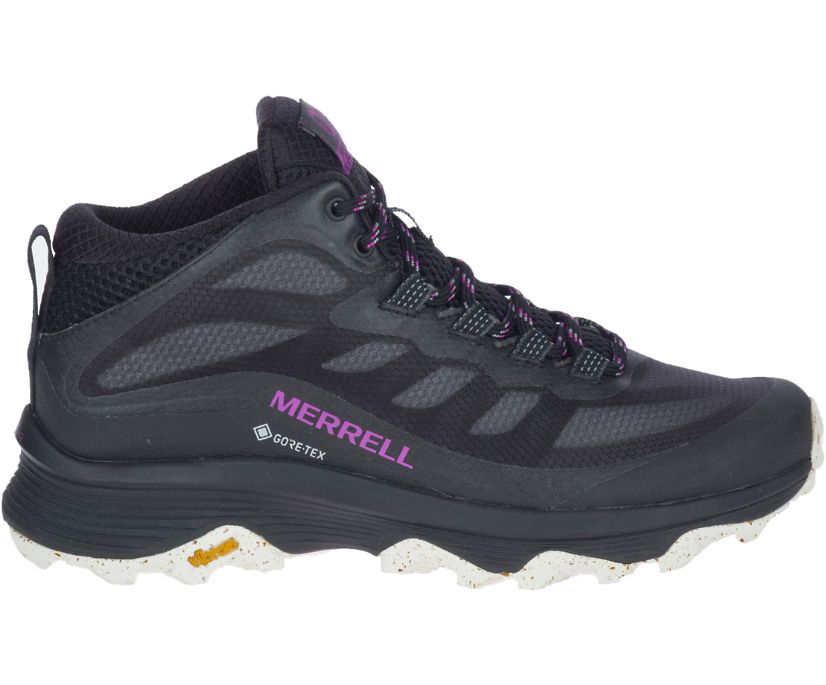 Cap, ear muffs
In winter, it may be helpful to have a hat in addition to the hood of the jacket. If it is one made of material specially designed for rain (a wool one may be rather useless), so much the better.
In addition, if you are particularly sensitive to cold, it may also be helpful to wear earmuffs to avoid hypersensitivity in that area of the head, which can lead to headaches, among other avoidable mishaps.
Plan Your Trip to Scotland
Last Updated on 8 September, 2023 by Veronica
Disclosure: Some of the links on this post are affiliate links, meaning at no additional cost to you, I may earn a small commission if you click through and make a purchase.
Author: Veronica
Vero, a seasoned traveler, has explored 25 countries and lived in five, gaining a rich perspective and fostering an infectious passion for travel. With a heart full of wanderlust, Vero uncovers the world's hidden gems and shares insights, tips, and planning advice to inspire and assist fellow adventurers. Join Vero and let the shared passion for travel create unforgettable memories.