Scotland's Road Trip: Stretch from Edinburgh to Stirling
In a previous post, I told you about all the interesting things to see and do in Edinburgh. In today's post, I will tell you about what to see in the surroundings of Edinburgh and on the way to Stirling.
Now it's the turn of the stretch between Edinburgh and Stirling. Let's start!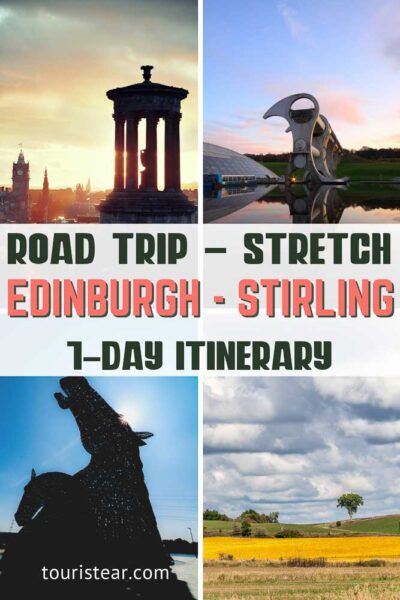 How many miles are between Edinburgh and Stirling?
The non-stop journey can take between 1.15 hours and 1.45, depending on your chosen road.
As it is a road trip with many interesting places to visit, you will make a few stops. Let's start!
Best Things to do Between Edinburgh & Stirling
1. Royal Yacht Britannia
The first thing we saw on this road trip day was the Royal Yacht Britannia, which was the royal family's yacht on their travels abroad from 1953 to 1997, which was retired.
The decoration is from 1950 and gives you an idea of the tastes of royalty at that time. Looking at the picture, who would say you're on a boat?!
It is located in Ocean Terminal. From my point of view, if you are not very much a fan of boats, it is a visit that you can skip.
2. Midhope Castle
Honestly, we arrived at this small castle by the Outlander TV show. This little castle is Lallibrook. Only the exterior was used for the show.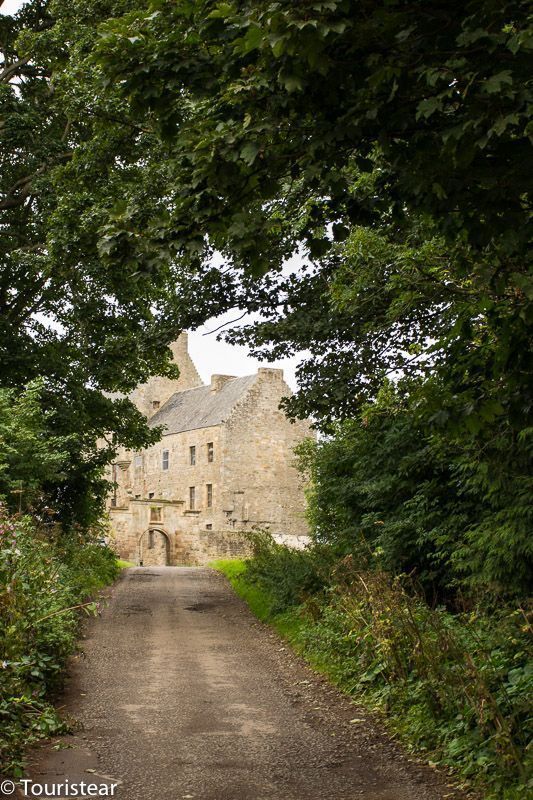 There is not much to see in the vicinity of Midhope Castle; right below, a factory uses the castle as a warehouse, and there are many grouse on the sides of the road. But it is a Must-Visit place for Outlander fans!
3. Blackness Castle
We continue with the outlander TV show locations. It's supposed to take place in the highlands, but I imagine that they have used many locations near Edinburgh, like this castle, for convenience.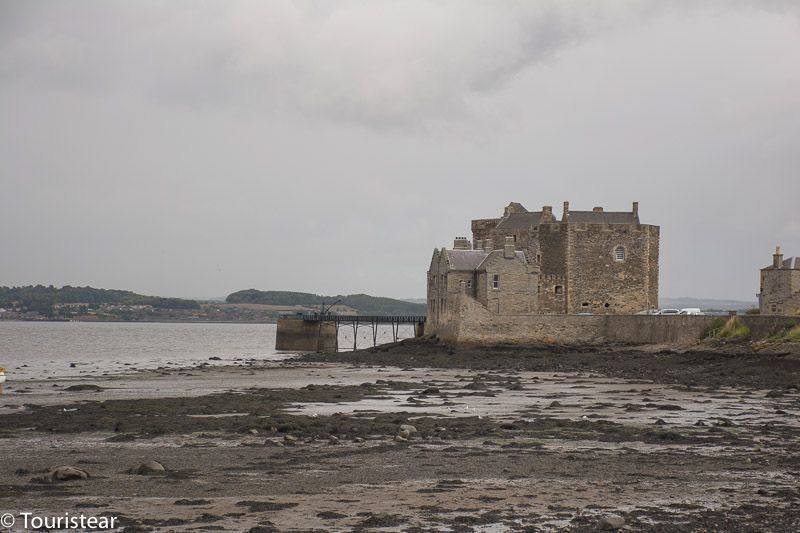 Blackness Castle is a fortress in a privileged location. To get there, you have to continue on a narrow road, with this wonderful view, the cloudy sky seems a little baleful.
4. Linlithgow Palace
Another palace appears in Outlander. But it deserves a visit, not only the palace that is in ruins, but its surroundings and the village where it is located are very picturesque.
This 15th-century palace saw the birth of James V and his daughter Mary Stuart, also known as Mary Queen of Scots.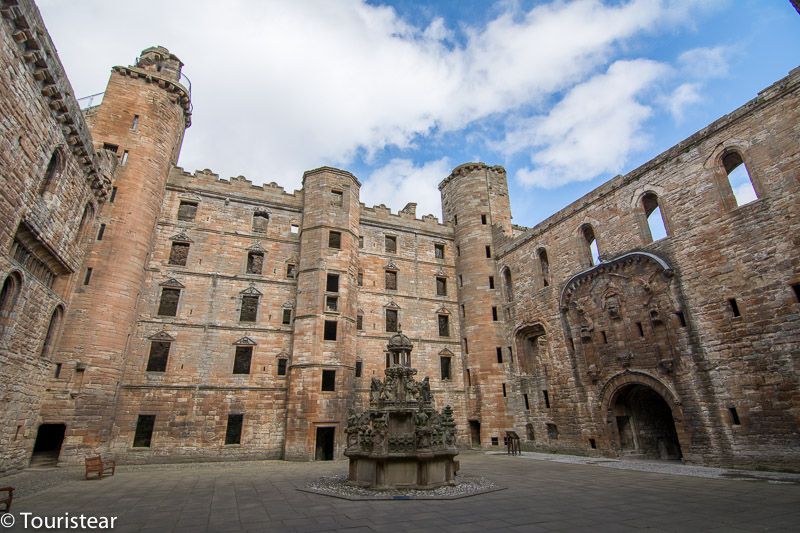 These first three visits, as you can imagine, I chose them 🙂 But at least the last two deserve a visit. They are very cool places with a lot of history.
5. Falkirk Wheel
Here we have visited an engineering work very interesting. In addition, we saw it on the outside, but we also got on and took a boat along the canal.
Falkirk Wheel is a kind of boat elevator. It was created so that the boats can go from one canal to another, which is about 35 meters high!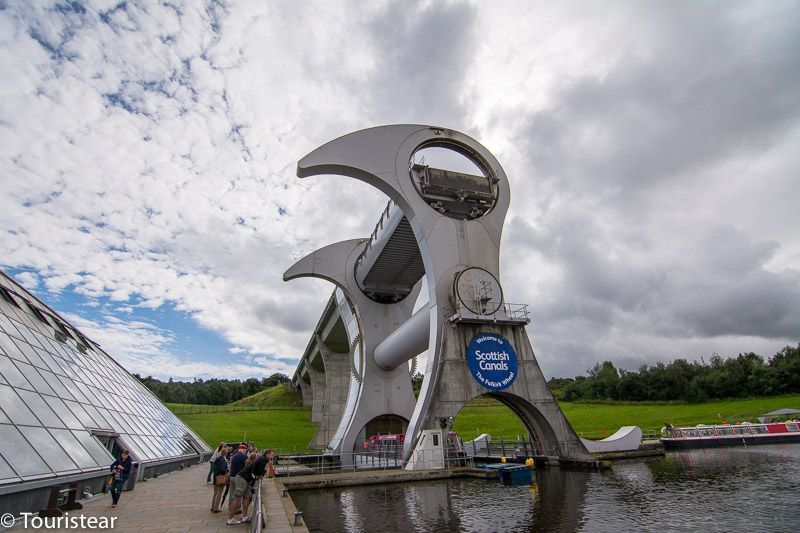 The boat arrives and is placed in the indicated area, and the wheel rotates and leaves you in the canal above, and you can continue sailing!
On the sightseeing tour, we climbed our boat, went along the canal, and watched other boats go up. It's really funny. It's a different visit to Scotland.
6. The Kelpies in Falkirk
Also, in Falkirk, we visit these two giants. The Kelpies are two sculptures of horses' heads about 30 meters high.
Named after Scottish mythology, kelpies are aquatic creatures that are usually depicted as horses.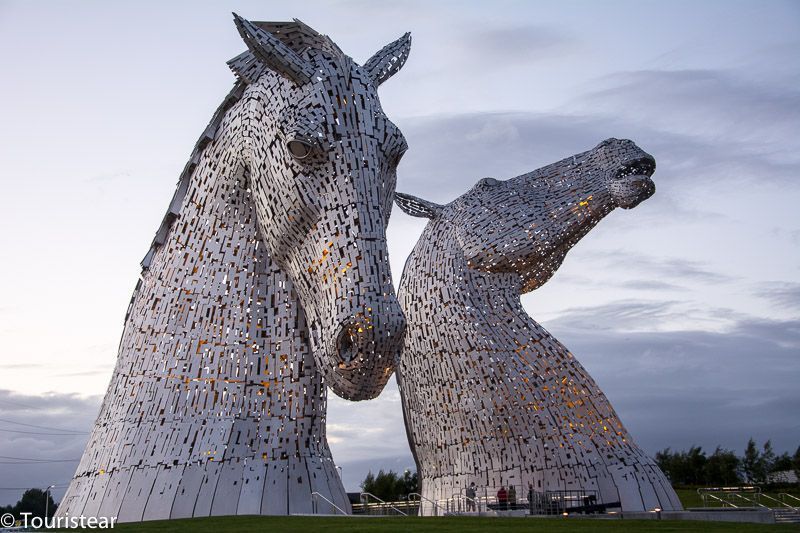 Admission to the park is free, and it is advisable to visit it at sunset.
7. The Awesome Stirling Castle
After a few stops, we arrived in Stirling. The first thing we did was visit its spectacular castle because we were a little late, as you'll imagine, after so many visits.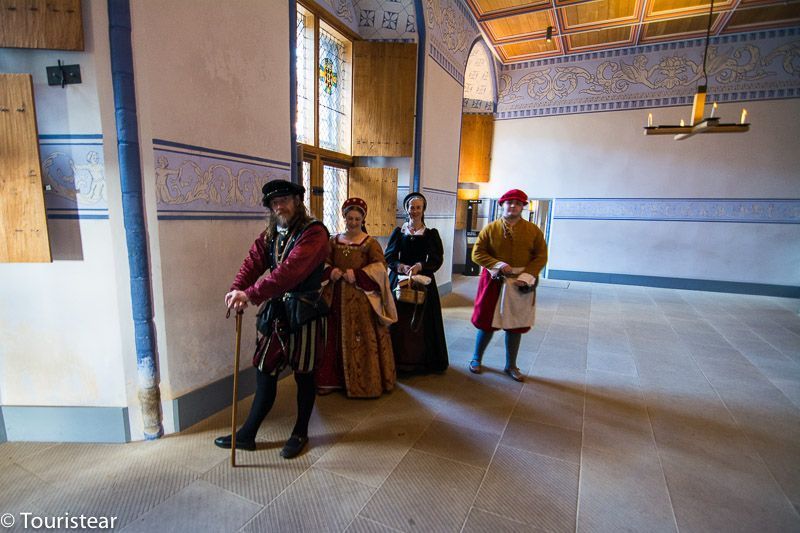 As I read on the Lonely Planet, comparing Stirling Castle and Edinburgh Castle is inevitable!
From my point of view, Stirling's I liked the most, but do I think it was because there were few people, or because I like unicorns or crossing paths with people dressed in vintage?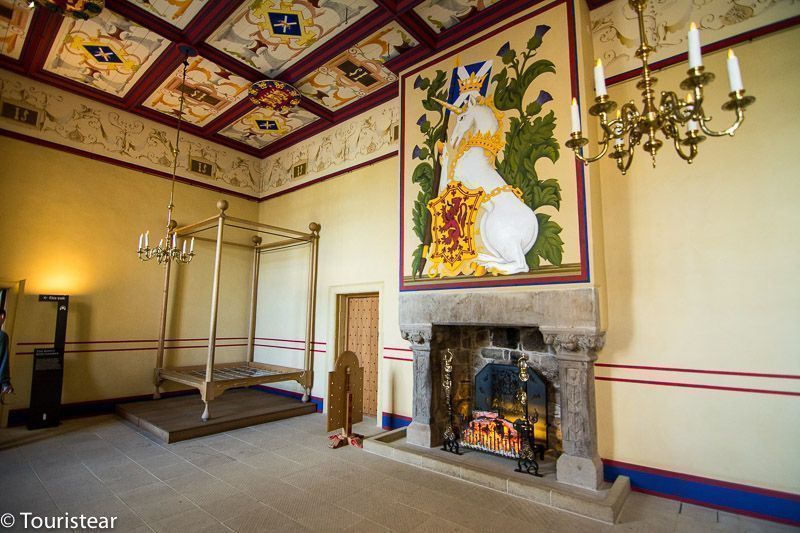 It has a particular charm and fascinating panoramic views. And the truth is, it deserves a post for itself.
8. The Village of Stirling
Stirling is the gateway to the Highlands. In addition, two important battles for Scottish independence took place here in 1297 and 1314.
Take a Guided Tour in Stirling (click on the link).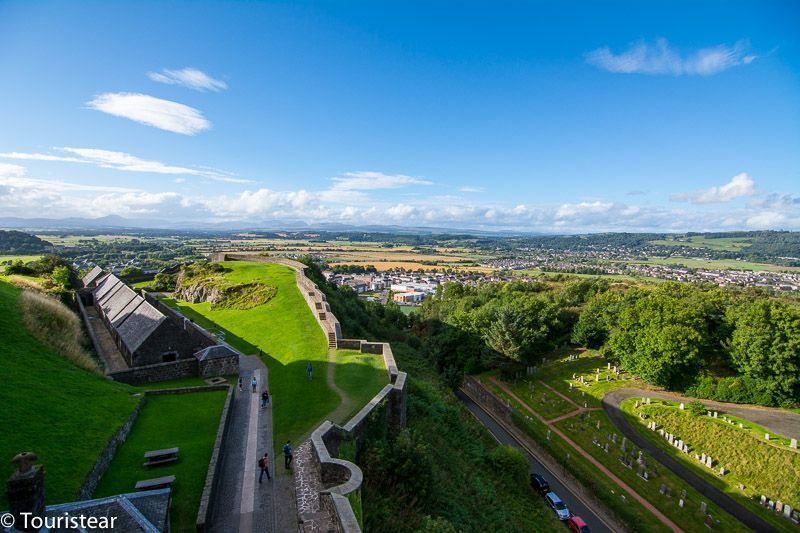 The old town of Stirling has a lot of charm, and it is advisable to park the car and start walking through its cobblestone streets.
You can walk through the walled area and see the beheadings' stone (between bars, it will not happen to anyone to use it). If you like cemeteries, you will cross with two.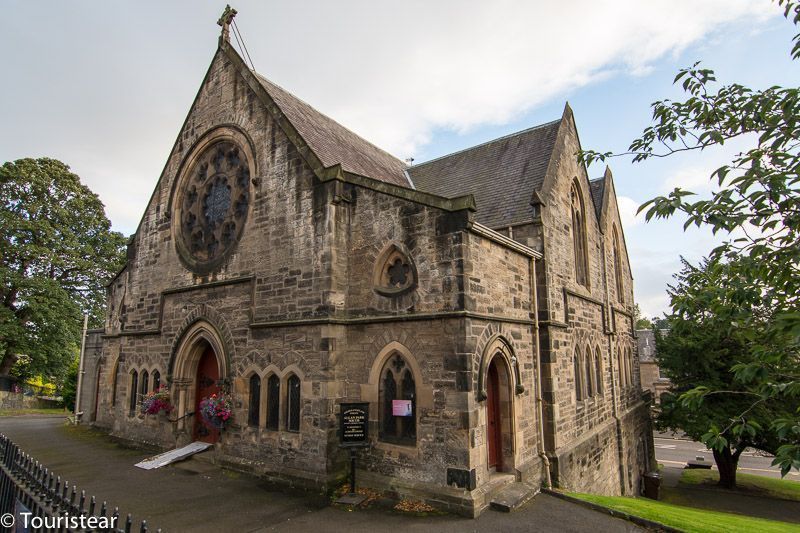 So it is recommended that you get carried away by its centuries-old streets.
The next day we visited the monument to William Wallace and other little things that I will tell you in the next post of our road trip through Scotland.
Where to Sleep in Stirling?
On our road trip to Stirling, we stayed at Juniper Court. From our room, we had views of the William Wallace Monument. It's at Stirling University.
Maybe it's a little retired if you don't have a car, but the room was perfect for the price (42 pounds), all new and modern.
You can see all accommodations in Stirling here.
Where to Eat cheaply in Stirling?
We had coffee and cake at The Ground House. The cakes were delicious, plus the place was quiet, and the customer service was also excellent.
In Stirling, we found by chance a chain of pubs where you can eat well and cheaply. And it's also in Scotland and England, so after this day we looked for it in every location we visited!
Pubs are those of the Wetherspoon chain, they haven't sponsored us or anything, but they're cheap and pretty good. In addition, they are spacious, and the portions are large, but they have no music. It's pub food, don't expect Haut Cuisine.
We had a chicken wrap, potatoes with bacon and cheese, haggis balls, and two pints of beer for 16 euros.
Do you stay longer in Edinburgh? Then, don't miss our post with 50 things to do and visit for a few days in Edinburgh.
Plan Your Trip to Scotland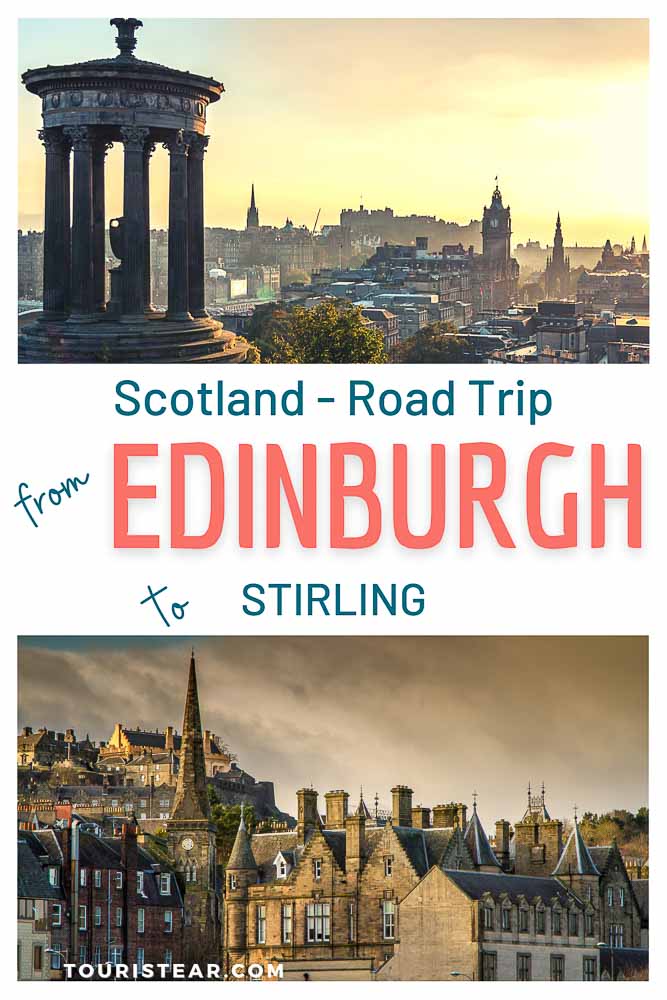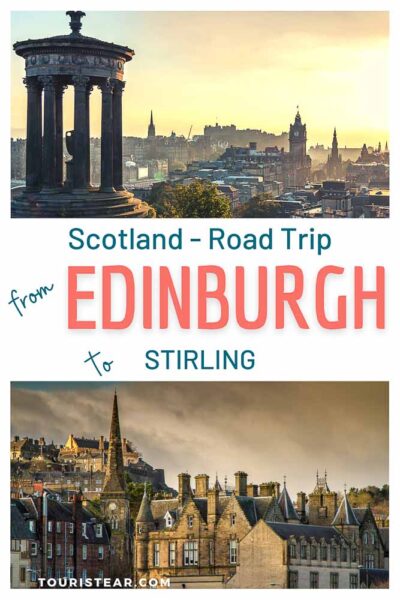 Last Updated on 27 January, 2023 by Veronica
Disclosure: Some of the links on this post are affiliate links, meaning at no additional cost to you, I may earn a small commission if you click through and make a purchase.
Author: Veronica
Vero, a seasoned traveler, has explored 25 countries and lived in five, gaining a rich perspective and fostering an infectious passion for travel. With a heart full of wanderlust, Vero uncovers the world's hidden gems and shares insights, tips, and planning advice to inspire and assist fellow adventurers. Join Vero and let the shared passion for travel create unforgettable memories.