Unique Places to Visit in California for the Ultimate Road Trip
Are you plotting a road trip through California? If you'd rather visit hidden gems rather than the main tourist highlights, chances are you're currently on the lookout for unique places to check out during your trip.
From whacky metal statues in the desert to volcanic bubbling mud pots and caves hidden amid pinnacles, these are some of the most authentic places you must visit on your road trip through the Golden State!
Plan your road trip with this printable planner. Perfect for your road trips!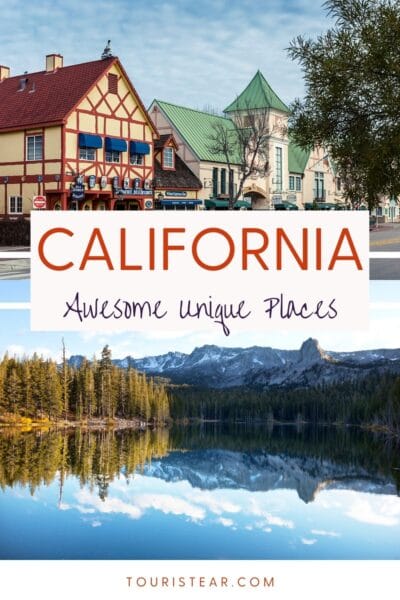 Solvang
Picture rural Danish village vibes, windmills lining the landscape, and farm-to-table bakeries lining the streets, and you'll get a pretty good idea of what a stroll through Solvang is all about!
Aside from its picture-perfect setting, the main reason most people visit Solvang is to satisfy their sweet tooth by trying out authentic Danish pastries (make sure you try fresh bear claws and Danish kringles during your visit!).
Wine-tasting is also huge here, with tasting rooms spread all over town and vineyards dotting the outskirts.
Moreover, if you want to add more quirkiness into your itinerary, make sure you also visit the nearby Ostrichland, an ostrich and emu farm you can visit to meet new feathery friends!
Galleta Meadows at Borrego Springs
Scattered all around the town of Borrego Springs, you'll find over a hundred crafted metal sculptures depicting all sorts of creatures, ranging from dinosaurs to prehistoric animals, giant insects, and fantasy-like characters.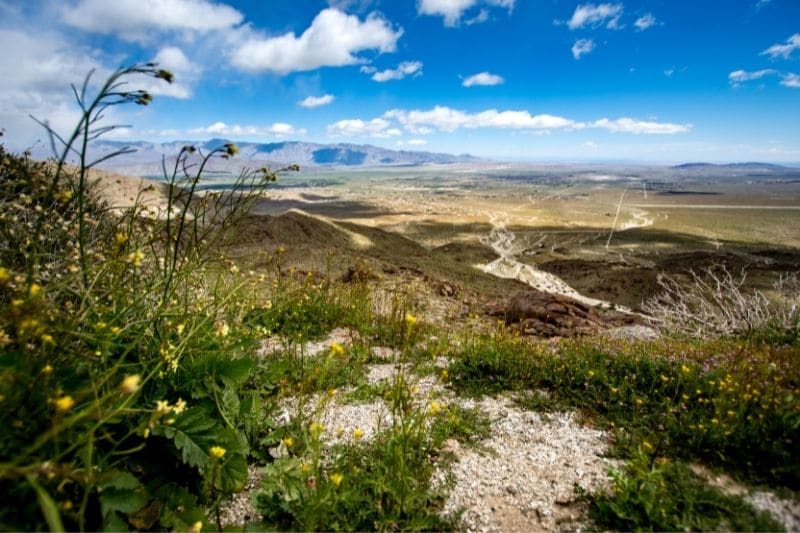 The goal? To go on a scavenger hunt in search of them! It may sound like an easy task considering some of the statues are over 10-feet high, but they can actually be pretty tough to spot in the middle of the desert.
Make it your mission for a day to drive around or rent an e-bike and see how many you can spot!
Malibu Creek State Park
If a day spent out adventuring in nature sounds like an ideal addition to your itinerary, make sure you visit Malibu Creek, State Park.
Set just 25 miles outside from downtown LA, this park boasts some of the best views of the Pacific coastline and the city itself.
Due to its location in the Santa Monica Mountains, going on a hike here is a real treat, with numerous trails offering incredible views and the possibility of spotting fauna, including deer, rattlesnakes, coyotes, and even mountain lions.
Aside from hiking and gawking at the views, other activities on offer include mountain biking, horseback riding, kayaking, and rock climbing.
Camping is also a popular activity here if you're keen to spend a night out in the wilderness!
Lassen Volcanic National Park
As one of California's best-kept secrets, Lassen Volcanic National Park is a fabulous alternative to nearby Yosemite if you really don't enjoy being surrounded by hoards of people. But, seriously, Lassen is so underrated that even most Californians haven't heard of its existence!
Even though it's pretty tiny, Lassen is located over a seismically active area and surrounded by active volcanoes, making sights of sulfur vents and bubbling mud pots a common sight throughout the park.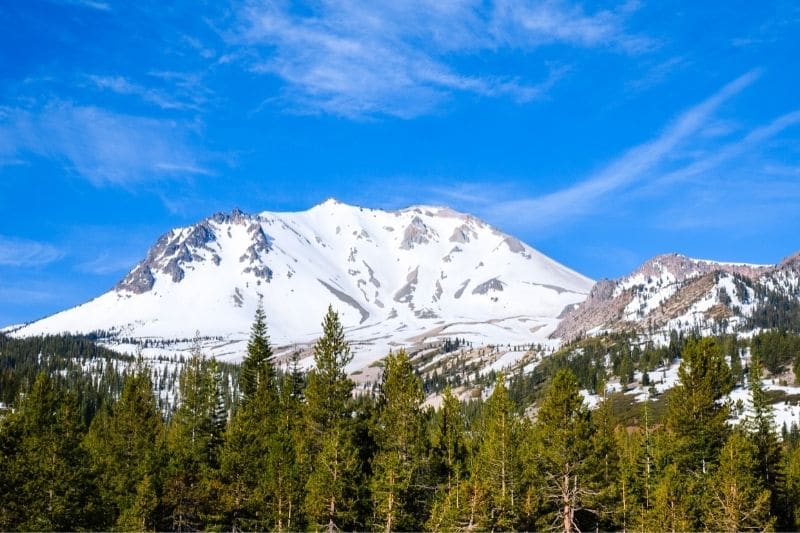 Pinnacles National Park
Much like Lassen, Pinnacles is another hidden jewel in the national park system and a spot even most locals haven't heard of, making it the perfect place to head to enjoy some of California's natural wonders, sans the crowds.
Its location on top of the San Andreas Fault makes for some seriously quirky-looking rock formations and caves you can wander through without the need for a guide.
As a note, the two caves at Pinnacles are easy to hike through even if you aren't skilled at cave exploring, making it a super family-friendly outdoor activity if you're visiting with kids.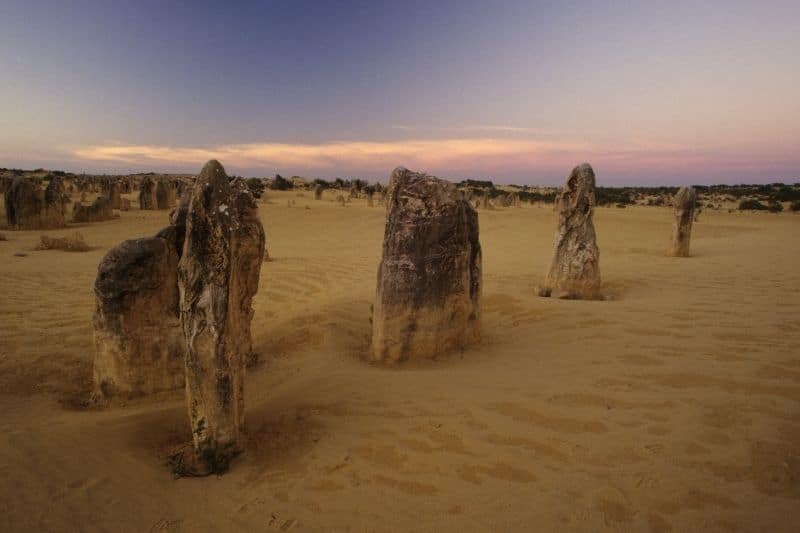 Moreover, rock climbing is the main reason most people pay Pinnacles a visit, with options ranging from newbie lessons to climbs that last several days for those keen to put their skills to the test.
Pinnacles National Park is also a mecca for birdwatchers, with endangered condors being the stars of the show. In fact, the park is considered one of the best places to spot these scavengers in the USA, thanks to its reintroduction efforts.
Capitola
If you think the nearby town of Santa Cruz is pretty, Capitola is bound to steal your heart the second you step foot into it.
With cirques of houses shaded in every color of the rainbow, Capitola's seaside streets are serious eye candy, and its laid-back vacay vibes only add to the magic of this quaint little village.
Despite its low-key status, Capitola boasts a pretty large menu of things to see and seasonal events to enjoy. So even though spending a day at the beach is a treat here, you'll also find activities galore to keep you entertained all day long.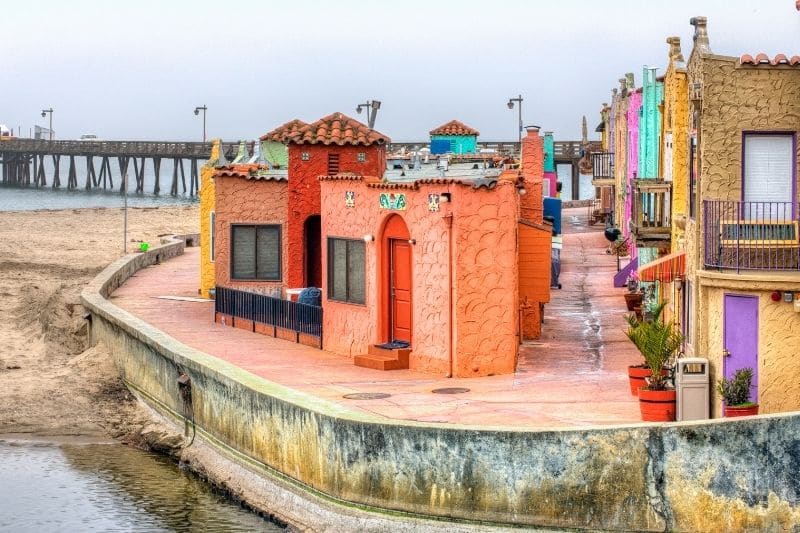 If you visit during the summer months, check out the town's calendar for ideas on what events to attend, and make sure you don't miss out on the Capitola Art & Wine Festival, the Twilight Concert Series, and Movies and the Beach!
I hope this list of unusual places in California helped you plan a unique road trip itinerary through the Sunshine State. Even though there are plenty more hidden destinations to visit, these spots shine like bright stars above the rest!
What are some other unique places in California worth checking out? Let me know if you know of any others worth adding to this list in the comment section below!
Travel Insurance
Do not forget to buy travel insurance to travel to the United States. Hopefully, you don't need to use it, but it is better to be prepared for any eventuality or emergency.
In my case, I have Chapka's annual insurance, with worldwide medical assistance with good coverage. Also, you can use our link to get a 7% discount on Chapka Insurance.
Choosing travel insurance will depend mainly on the duration and coverage of the insurance. Therefore, it is best to inform yourself well to choose the best insurance available.
If you want, you can review our guide on choosing travel insurance, where you will find comparisons, opinions, and discounts.
Plan your trip to California
Last Updated on 25 October, 2023 by Veronica
Disclosure: Some of the links on this post are affiliate links, meaning at no additional cost to you, I may earn a small commission if you click through and make a purchase.
Author: Veronica
Vero, a seasoned traveler, has explored 25 countries and lived in five, gaining a rich perspective and fostering an infectious passion for travel. With a heart full of wanderlust, Vero uncovers the world's hidden gems and shares insights, tips, and planning advice to inspire and assist fellow adventurers. Join Vero and let the shared passion for travel create unforgettable memories.