Best Travel Insurance Coverage COVID-19 + DISCOUNT
Since the pandemic broke out, and even though the world seems to have stopped, travel continues. Obviously, not like before, but there are work trips, trips to come home, and some other pleasure trips or getaways.
Now in many countries, you must travel with mandatory COVID-19 travel insurance.
Luckily, insurance companies have worked and updated their coverage for this new disease.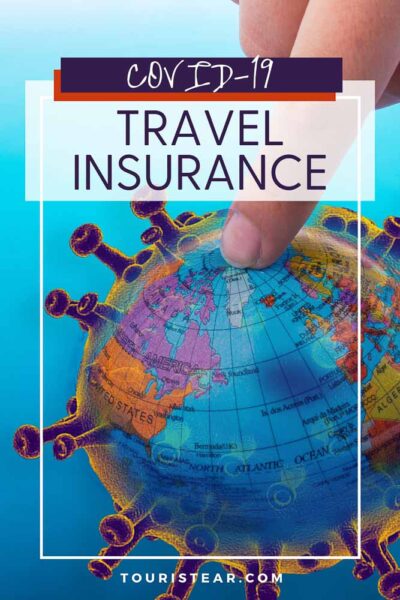 International Travel Insurance with COVID-19 Coverage
Travel peacefully with travel insurance; they are much cheaper than you can imagine and, in addition to being mandatory in many countries of the world, they can get you out of an unforeseen event on your trip.
In today's post, you will find all the information you need about travel insurance with COVID19 coverage.
We are always travel-insured, and our two favorite companies are Mondo Travel Insurance and Chapka Travel Insurance. These two companies always go to the forefront, and have the best coverages, and the best customer service.
Also, they care about the environment, doing actions, like Chapka's, to take care of the Mediterranean of plastic.
What Travel Insurance Health Care Includes
PCR Test Discount Before Travel (if it's paid in your country)
Medical expenses for COVID disease and other
Expenses arising from the PCR travel test
Health transfer and repatriation (early return)
Extension of quarantine stay due to COVID19
Cancellation by positive in COVID 19 (Coronavirus)
PCR test preventive test
Mondo travel insurance and Chapka travel insurance include a significant discount on the PCR test you must present at the airport before traveling.
Medical expenses for COVID disease
Medical assistance includes care from emergency medical teams and specialists, complementary medical examinations, hospitalizations, treatments, surgical interventions, and medications.
Includes emergency dental expenses of up to 350 euros
In case you need it, you must call the support phone, available 24 hours a day. Depending on where you are, they'll tell you which medical center to visit.
Expenses arising from the PCR travel test
If during the trip you have symptoms and have to have the PCR test, these travel insurances include it.
Health transfer and repatriation (early return)
In the event of an accident, illness, or death, your transfer costs will be covered to both the hospital and your home and the return of your family members or an escort.
Your return expenses will also be covered if a family member is hospitalized or died or if a serious accident happens at home or on professional premises.
Extension of quarantine stay due to COVID19
Extra accommodation costs arising from the extension of stay by quarantine due to Coronavirus will be covered.
Cancellation by positive in COVID 19
All Mondo travel cancellation insurance and optional travel cancellation guarantees include coverage for the traveler's illness or death or a coronavirus family member.
If you test positive for COVID-19 before starting your trip, you can use the cancellation coverage and recover the trip amount up to a limit of 6,000 euros per traveler.
Other travel insurance coverages
How is Healthcare Provided?
Contact the insurance company
Have your insurance policy details handy
Manage the appointment and transfer to the doctor by phone or WhatsApp
Mondo Insurance (5% DISCOUNT)
All Mondo travel insurance includes the COVID-19 coverage mentioned above.

Temporary Travel Insurance
For trips less than 3 months. 24-hour medical assistance, and coverage of medical expenses of up to 1,200,000 euros. Early repatriation, a refund of reservations if you do not travel, theft and loss of luggage, changes, and loss of services, among others.
Annual Travel Insurance
If you're a frequent traveler with annual multi-trip travel insurance, you'll be covered on all trips you take for a year.
Please note that each trip cannot exceed 90 days. If you spend more than 90 days outside your country of residence, we recommend checking the Long Stay travel insurance.
Annual multi-trip insurance is suitable for both leisure and business trips.
Long Stay (trips longer than 90 days)
For travel without a return ticket or exceeding 90 days, you can take out long-stay insurance. That you can hire it within the first 90 days of your trip, it can be contracted with or without a franchise.
Trip cancellation insurance
Everything you need to know about Mondo's travel cancellation insurance, you have it in this super detailed post.
Chapka Insurance (7% DISCOUNT)
7% DISCOUNT if you hire by clicking on our links.
Below is coronavirus coverage of Chapka's three featured insurance.
Cap Assistance (less than 3 months)
Ideal for a holiday with high coverage of medical expenses, optics expenses, emergency dentist or physiotherapy in case of an accident, coverage of a multitude of sports (such as diving, trekking, or skiing), and guarantees designed especially for children.
It covers you:
Medical expenses if you contract Covid-19 at your destination and not before your departure.
Medical repatriation if you contract Covid-19 at your destination.
Cancellation if one of the insured persons stated on the insurance certificate contracts the COVID-19 virus before starting the trip (you must present medical proof issued by a doctor and the positive test).
Cap Aventura (more than 3 months)
This insurance is perfect for travel without a return ticket.
It covers you:
Medical expenses in case of contracting COVID-19 and medical repatriation.
Cap Europe (to enter the Schengen area)
For trips of more than three months in Europe. In collaboration with Allianz, this insurance has indispensable guarantees of repatriation, medical assistance, medical and hospitalization expense coverage, and civil liability. This insurance complies with the current legislation's requirements (Community Visa Code – Regulation (EC) No. 810/2009).
Assistance and repatriation 24 hours a day, 7 days a week: actual expenses
Reimbursement of medical and hospitalization expenses: 70,000
Civil liability private life: 4,500,000
Visit of a family member in case of serious hospitalization: round trip ticket.
Early return in case of death or hospitalization of a family member: round-trip ticket
Repatriation in case of death: actual expenses
The advance of the criminal bond: 7,500 euros.
COVID-19 Covers You:
Medical and hospitalization costs if you contract COVID-19 at your destination, as well as medical repatriation, as long as assistance physicians recommend it.
Extending your stay by contracting COVID-19 in your destination country.
Early return due to severe hospitalization or death of a family member in your country of residence due to COVID-19.
COVID-19 Does not cover you :
Quarantine at the destination.
Repatriation by general confinement at destination (closing of borders, airports, lack of transport…).
Besides, you can request a travel insurance certificate to enter the country, if necessary.
Does Credit Card Cover COVID-19? Is that Enough to Travel?
It depends on the credit card and the type of trip you're going to make, the credit card may not be enough, and you may need to take out travel insurance to an insurance company.
Some data:
Credit cards only cover trips of up to 90 days.
Many credit and debit cards activate free insurance when you pay for your travel tickets with that card. But keep an eye out. This service is not included in all cards. Take a look at your conditions.
The coverages are usually basic and vary depending on the type of credit card (Gold, Platinum, Business, etc.), with medical expense coverages of between 3,000 and 22,000 euros against 1,200,000 travel insurance euros.
Sports are not included.
Rescue and search expenses are often excluded
Baggage insurance is usually poor.
Types of Credit Card Travel Insurance
Travel accident insurance: Usually covered only if you have an accident during the trip, that is, in the means of transport that you have paid with the card. For example, a plane crash from Madrid to Buenos Aires. It doesn't cover the rest of your trip.
Travel assistance insurance: This insurance usually includes medical care and repatriation in an accident or sudden illness during the trip. This insurance is not always included. Look at the conditions on your card.
Look at your credit card coverage and see if the country you're traveling to asks for mandatory travel insurance. In many, card insurance is not enough.
Countries with Mandatory Travel Insurance
Already before the pandemic, some countries asked for travel insurance to cross their borders. This list has grown a lot today, as you can see below.
Countries with required travel insurance
In Europe

Belarus 🇧🇾
Schengen 🇪🇺
Russia 🇷🇺
Ukraine 🇺

In America

Argentina 🇦🇷
Aruba 🇦🇼
Bahamas 🇧🇸
Brazil 🇧🇷
Chile 🇨🇱
Costa Rica 🇨🇷
Cuba 🇨🇺
Ecuador 🇪🇨
Granada 🇬🇩
Jamaica 🇯🇲
Paraguay 🇵🇾
San Martin 🇸🇽
Turks and Caicos Islands 🇹🇨
The United States and Canada 🇺🇸 🇨🇦

In Asia

Cambodia 🇰🇭
Iran 🇮🇷
Arab Emirates 🇦🇪
Jordan 🇯🇴
Lebanon 🇱🇧
Oman
Sri Lanka 🇱🇰
Thailand 🇹🇭

In Africa

Argelia 🇩🇿
Egypt 🇪🇬
Namibia 🇳🇦
Mongolia 🇲🇳
Seychelles 🇸🇨

In Oceania

French Polynesia
Chapka Blog information.
You already have all the information you need to take out your travel insurance and be protected not only from COVID-19 but from any unforeseen events that may arise before and during your trip.
Happy travel!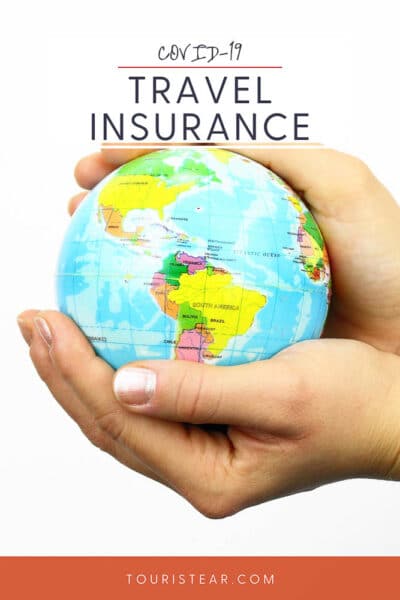 Last Updated on 21 October, 2023 by Veronica
Disclosure: Some of the links on this post are affiliate links, meaning at no additional cost to you, I may earn a small commission if you click through and make a purchase.
Author: Veronica
Vero, a seasoned traveler, has explored 25 countries and lived in five, gaining a rich perspective and fostering an infectious passion for travel. With a heart full of wanderlust, Vero uncovers the world's hidden gems and shares insights, tips, and planning advice to inspire and assist fellow adventurers. Join Vero and let the shared passion for travel create unforgettable memories.