The Best Insurance to Travel to Morocco
You are planning your trip to Morocco, and you wonder which is the best travel insurance for Morocco. Here, we will give you the indications to hire the best insurance.
Morocco is a country you will love; it has many localities you want to know about. You will fall in love with cities like Marrakech, and you cannot miss the instagrammable Chefchaouen or sleep in the desert in jaimas camps.
The Best Insurance for Your Trip to Morocco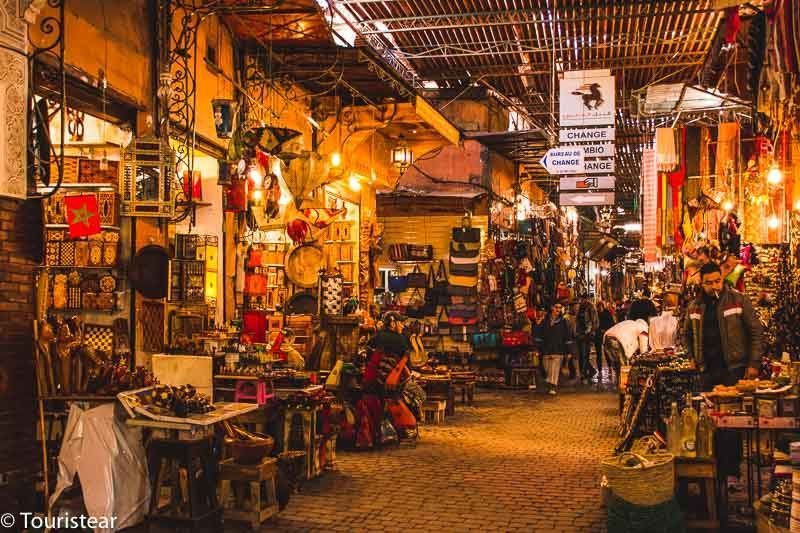 As a trip to Morocco offers a lot of activities, you always recommend traveling with insurance in Morocco.
Although most of you probably won't use it, it's better to travel with your insurance for your peace of mind.
What are the Coverages of Marrakech Travel Insurance?
Regarding HeyMondo's travel insurance, these coverages depend on your insurance.
For example, you have Emergency Overseas Medical Insurance, and the Standard plan covers $10.000.000. You also have early return included.
The damage or theft of luggage also varies depending on the travel insurance in Morocco that you hire; the standard plan is $2500, which is not bad at all.
In the photo that I put right below, you can see the different coverages of the best travel insurance in Morocco. You can hire it through our link and start traveling safely.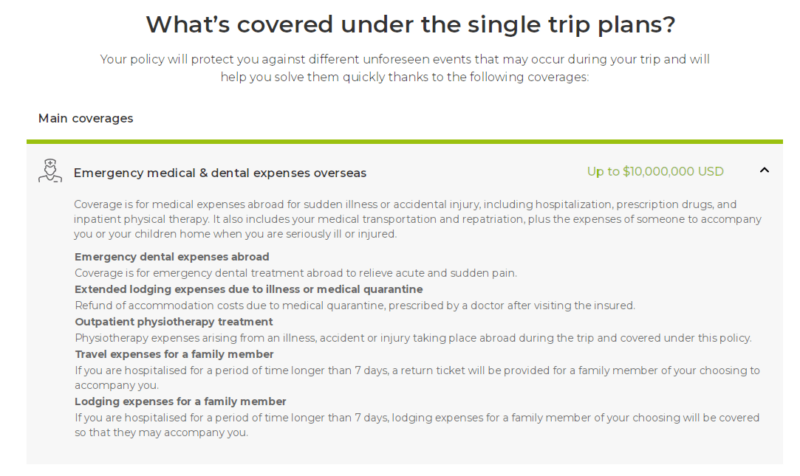 In addition, other advantages of Heymondo travel insurance:
Overseas Medical & Dental Expenses
24-hour Emergency Assistance
Emergency Medical Transport
Repatriation & Travel Expenses
Pre-Trip Cancellation
Trip Interruption
Resumption of Trip
Travel Delay
Missed connection (Explorer)
Hijacking (Explorer)
Baggage & Personal Items
Passport & Travel Documents
Personal Liability
The rental vehicle insurance excess (Explorer)
Personal accident (Explorer)
Tips for Your Trip to Morocco
On your trip to Morocco, you'll need travel insurance, especially for the medical assistance that may arise and everything related to luggage theft.
Regarding medical care, the drawbacks that may arise are:
Food poisoning
Morocco has many street food stalls, juices, and fruit stalls. Therefore, it is important to take precautions, such as washing the fruit well, drinking bottled water, etc.
If you have been poisoned, it's best to stay hydrated and see your travel insurance doctor.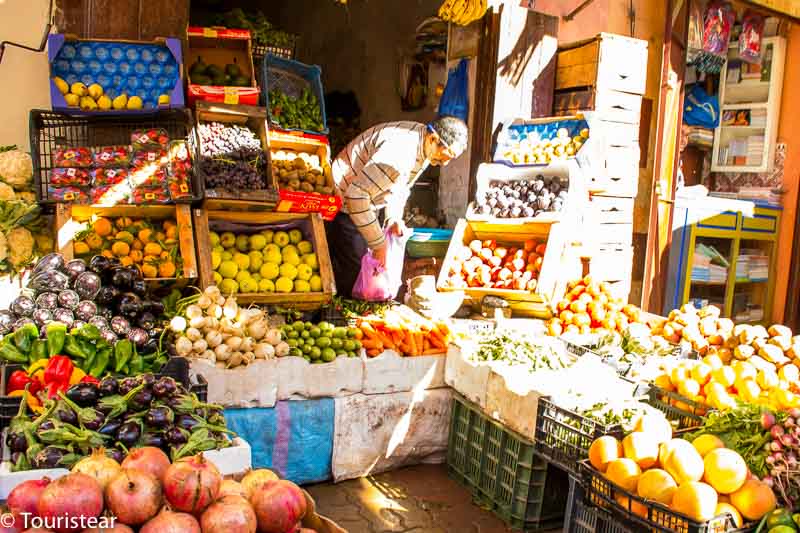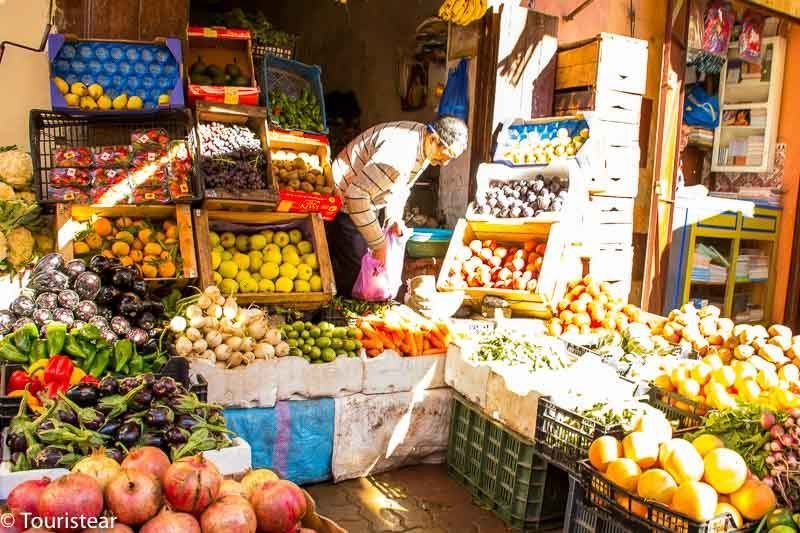 Car accident (or camel)
On your trip to Morocco, you'll see that they drive a little crazy. So you have to be careful, especially when you're a pedestrian, don't get run over.
Also, there are tours like riding a camel in the desert, where you can fall.
Heatstroke
If you travel in summer, you must be careful with temperatures and heat strokes. You always have to go with plenty of water and avoid sun exposure during the day's hottest hours. Wear sunscreen, a hat, and appropriate clothing.
Adventure sports
Depending on the dates you travel to Morocco, you can perform different sports; some of you risk more than others. For example, you can ski in the Atlas Mountains or trek in summer in winter.
You can surf on the coast of Essaouira. You can trek to many places, go paragliding, drive quad bikes, and do a lot more that is not coming to mind.
So, if you like to do sports on your travels, you must take out travel insurance to Morocco and include that you're going to do adventure sports.
There are special insurances for this that cover these activities for you.
You must remember that travel insurance doesn't cover your accidents in adventure sports, unless you include it in the insurance policy.
Regarding Thefts in Morocco
We didn't have any robbery problems in Morocco, but we've heard other people complain about this. We know people who have suffered petty theft, but we've also heard other people suffer robberies with violence.
It is best to travel with little cash, don't carry your mobile and wallet in the same place, and if possible, carry some money in your pocket. Then, if they want to rob you, give them pocket money or give them your wallet.
In our case, we travel with a camera and laptop, so we hired insurance in Morocco that also covers the computer equipment in case of loss or theft.
Delays, cancellations, and loss of luggage
If you are like us and travel with low-cost companies, you'll likely experience delays or cancellations on your flights.
We were delayed a couple of hours on the return from Marrakech to Madrid.
In this case, nothing happens because it is a minimal change. Still, it is always advisable to add to your travel insurance to Morocco coverage in case of delays, cancellations, and loss of luggage.
Weather: The Best Time to Travel to Morocco
You can travel to Morocco all year. According to my preferences, the best dates are during spring and autumn, and even winter. It's too hot for me in the summer.
We traveled to Morocco in December (end of November, early December), and the truth is that the temperature was marvelous, not too hot, not too cold. It was very splendid.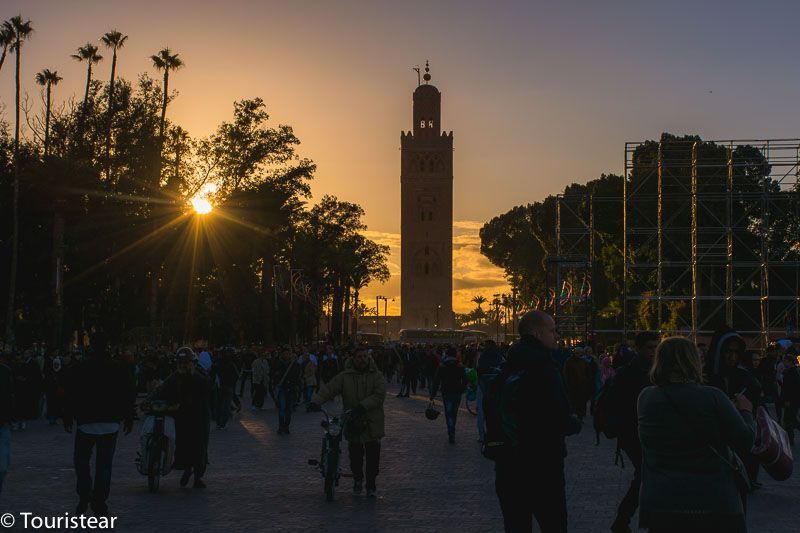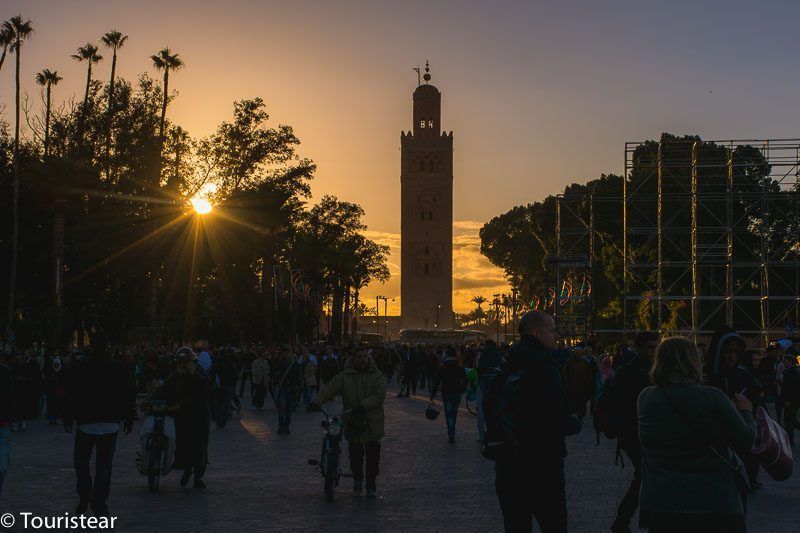 If you like surfing, summer will be the best time to travel along the coast of Morocco.
You'll have to keep in mind when Ramadan is celebrated because many shops will be closed around that time.
Currencies: How to Pay in Morocco?
The official currency in Morocco is the Dirham. According to xe.com, the change to this day is $1 is 10.84 MAD, according to xe.com. (although a lower change is usually applied than this page)
On your trip to Morocco, you'll be able to pay in cash in Dirham; although many places accept dollars and euros, the change they make to you is usually not very favorable.
Pay in Cash
As I mentioned, you can pay in cash everywhere. Besides, it's their preferred form of currency. So by paying in cash, you can haggle pretty much everywhere.
You can travel with Dirham from your country. But we recommend you create a Wise account and manage your money. Remember, you can use the atm twice a month for free with Wise.
Or you can exchange money there, in Morocco, but you have to consider the price online so you don't get scammed.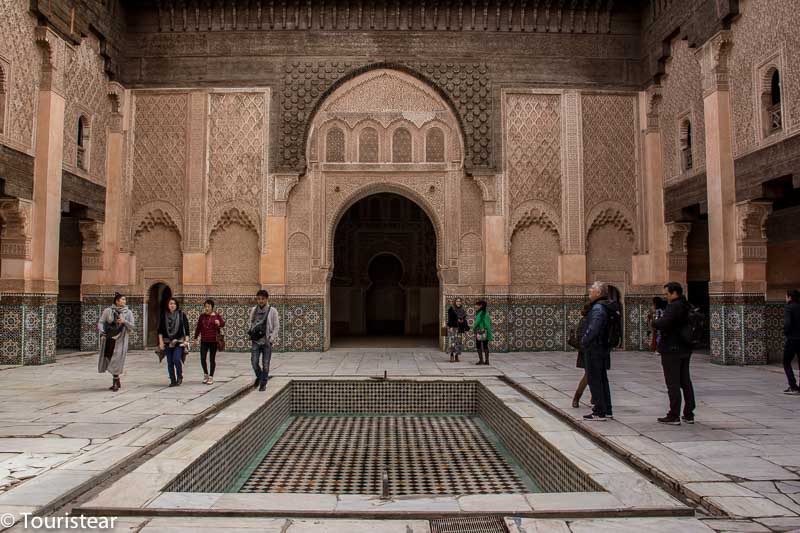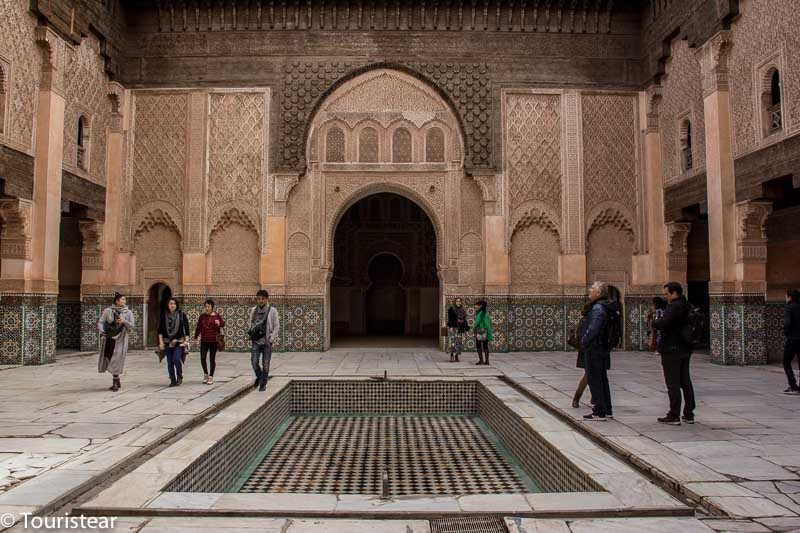 Pay by Debit or Credit Card
You can pay by credit or debit card in hotels and restaurants, but it depends on your card; you can get bank fees. Therefore, we recommend you travel with a Wise card to save money on exchange currency and money withdrawal at ATMs.
Another thing about paying with cards is that they are not accepted in many places, especially in small or rural shops.
How to Move Around Morocco?
To move around Morocco, you have several options; you can rent a car, travel by plane, train, taxi, or bus, or hire a guide.
Car. If you rent a car whenever you travel because you like to drive everywhere, this may be your best option, or you can travel in your car from Spain.
Keep in mind that the roads are quite dangerous in Morocco because of the traffic and the lack of signage. On top of that, you will find many pedestrians and animals.
The documentation you need to enter by vehicle and drive in Morocco is to provide the following documentation:
driver's license,
international insurance or green card,
D16Ter vehicle import form to be filled in at customs with owner's details,
passport number,
frame identification,
vehicle model and make,
license plate,
and registration date.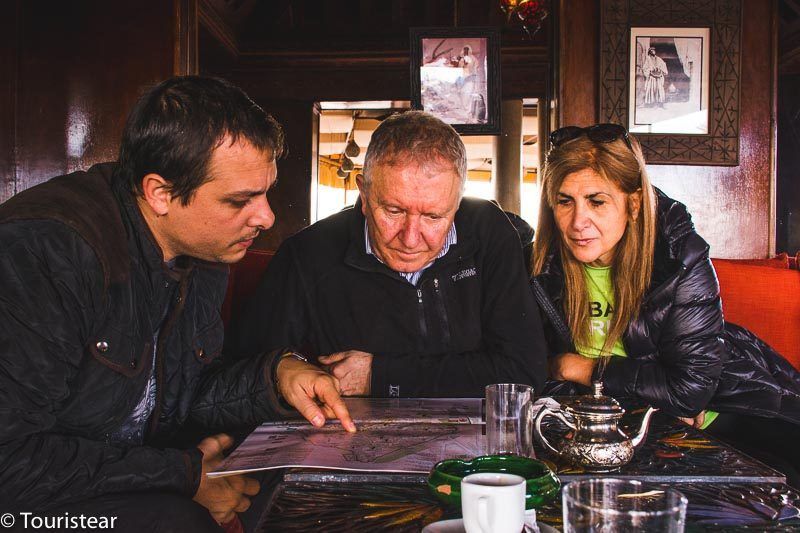 Professional guide. We are big fans of driving anywhere, but we hired a professional guide with an SUV who took us everywhere in Morocco. He knew the area perfectly and told us interesting things about the places we visited. It was the best option, and I'm sure I'll choose the same on my next trip to Morocco. Besides, it's cheaper than you can imagine.
Plane. For longer distances, the aircraft is always the best choice. For example, we arrived in Marrakech by plane from Madrid, but if you also want to visit other more secluded places, you can make internal flights.
Taxi. This is an option for your short journeys. I recommend closing the trip price before starting it or asking them to turn on the meter. It is quite easy to find people who want to scam you and take advantage of tourists in Morocco.
The bus is the cheapest way to get around Morocco if you're on a budget.
Mandatory and Recommended vaccines
There are no mandatory vaccinations in Morocco that you have to wear before your trip. However, some are recommended, such as Hepatitis A and B, typhoid fever, cholera, and tetanus.
If you're unsure what vaccines you need or want to order, it is best to get information from an expert. Go to the International Vaccination Center, advise you, recommend the vaccines, and put them on you.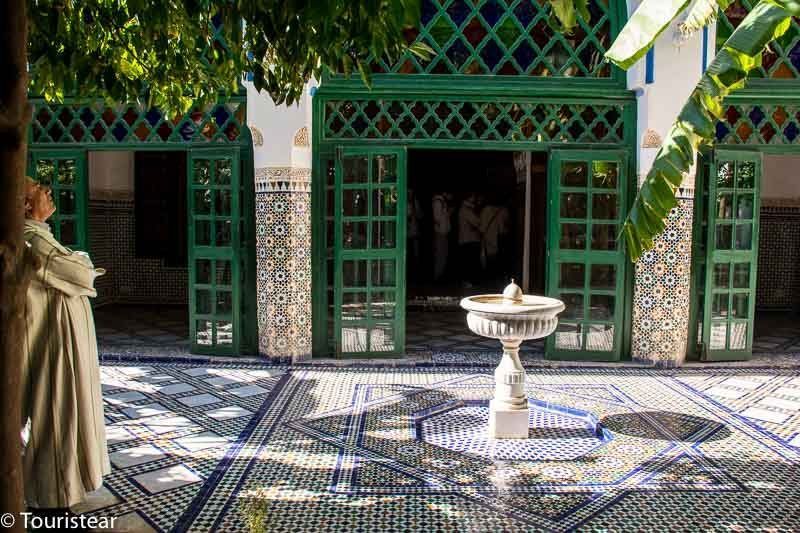 I hope your trip to Morocco will be unforgettable, and don't forget to travel with travel insurance!
Plan Your Trip to Marrakech
Book Your Trip
Book Your Flight
Find a cheap flight by using Skyscanner.
Book Your Accommodation
You can book your hostel, hotel, or apartments on Booking.com.
Don'torget Travel Insurance.
Travel insurance will protect you against illness, injury, theft, and cancellations. It's your protection in case anything goes wrong. You never go on a trip without it.
Best companies for Tours
Check out Civitatis.com and find the best tours in English (French, Spanish and Italian)
Are you looking for the best companies to save money with?
Check out my resource page for the best companies to use when you travel! I list all the ones I use to save money when I travel – and I think I will help you too! (Is in Spanish yet)
Disclosure: Some of the links on this post are affiliate links, meaning that I may earn a small commission if you click through and make a purchase at no additional cost.
Last Updated on 6 December, 2022 by Veronica