10 Must-Visit Places in Marrakech
Marrakech is a beautiful city in Morocco that we love. Our first contact with this country is so close to our home, yet different.
Surely if you think about what to see in Marrakesh, the first thing that comes to mind is the minaret or the Souk. So in this post, I want to tell you what my must-see visits to Marrakech are.
10 Must-Visit Places in Marrakech
Jemma el-Fnaa Square
The immense Jemma el-Fnaa Square is the first place we visited in Marrakech as soon as we checked in at the Riad, where we would stay for 4 days of our visit.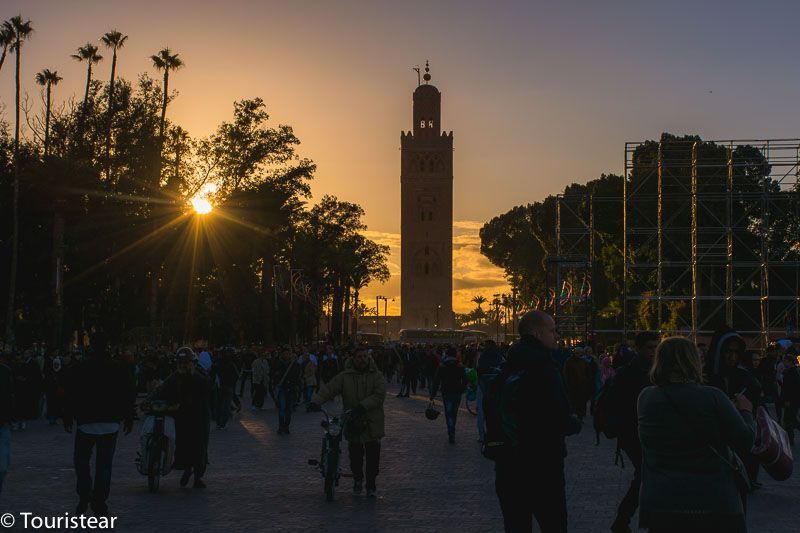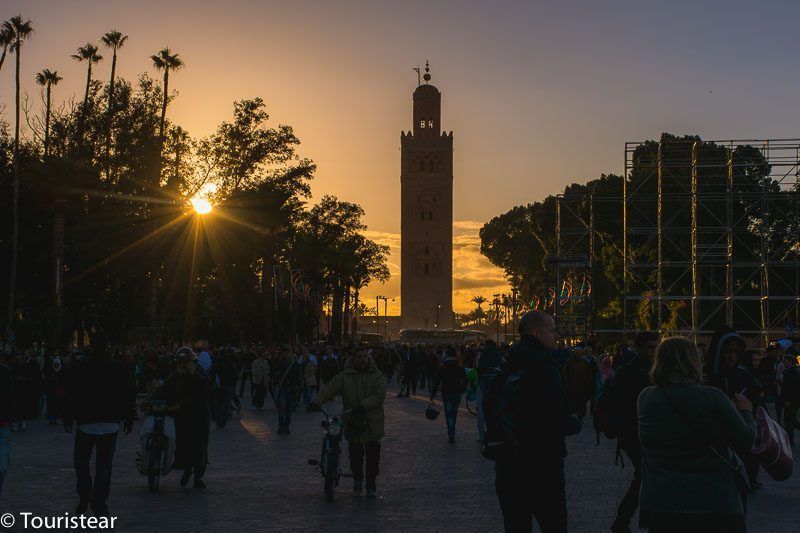 And it's certainly an essential visit on your trips to Marrakech. You will not tire of visiting it and enjoying its bustle, food stalls, and views at dusk. So climbed onto some of the terraces and enjoyed Sunset.
The Chaotic Souk Marrakech
The Souk of Marrakech, you either love it or you hate it. I don't think it has an intermediate point.
The chaos of streets, little streets, and alleys disorient you completely and where sellers keep trying to lure you into their shops.
It's part of the haggling culture, so don't be ashamed and get the best price!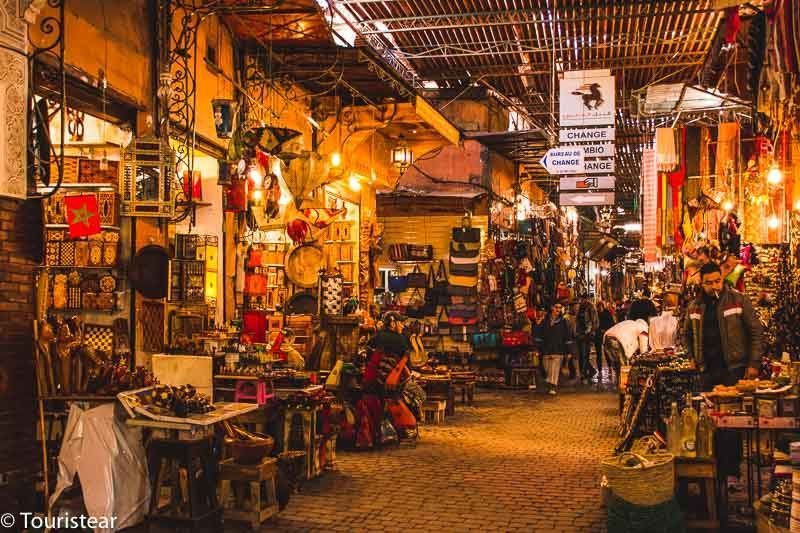 Palace of the Bay
This magnificent palace was built in the nineteenth century for a vizier of Sultan Abdelaziz Si Moussa. You can visit it completely, and the details of the décor are impressive. Today it is one of the most important architectural works in Marrakech.
This vizier had four wives and about thirty concubines in this harem. As we already know, you could have as many women as one was able to maintain. Visit the courtyard of the harem and the different rooms; I'm sure you'll like it.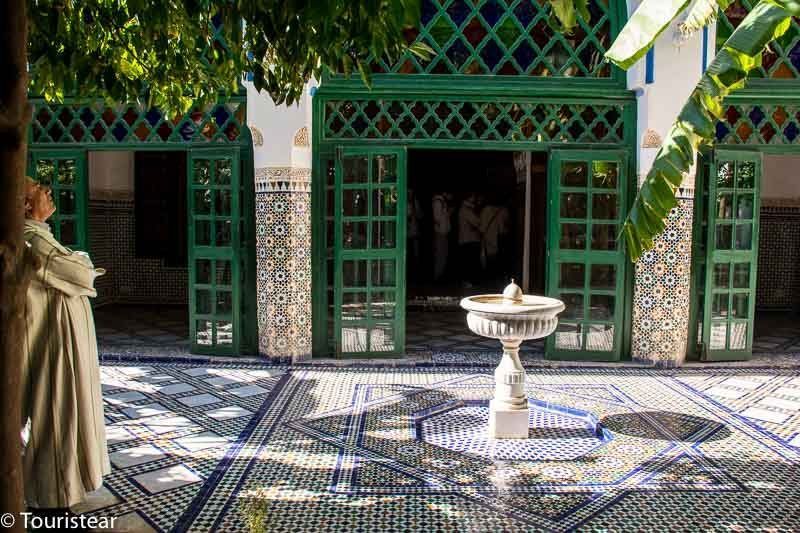 The Madrasa Ben Youssef
The Madrasa was where the Islamic religion was studied years ago. However, it no longer functions as a school and has become one of the main Marrakech attractions and a must-see in every visit to the city.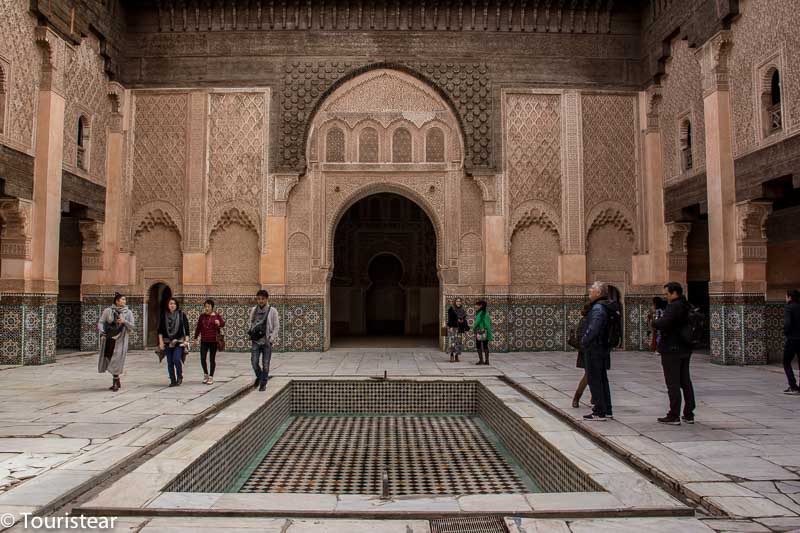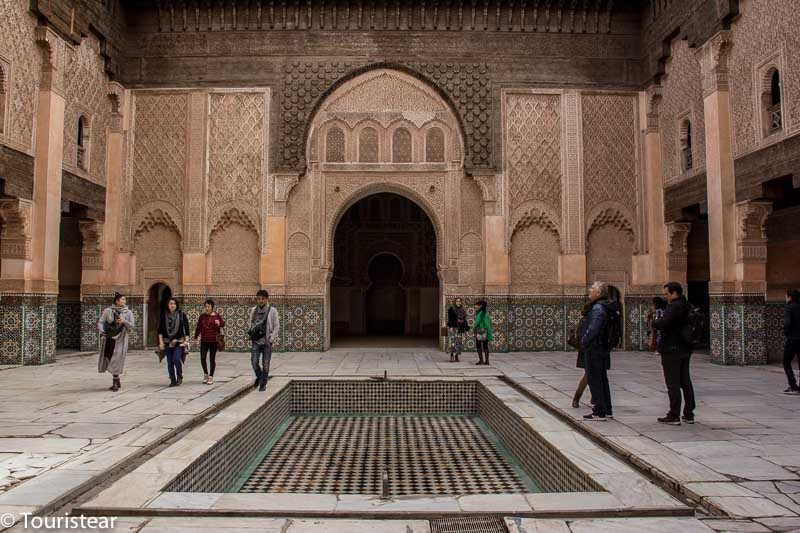 The Tombs Saadies
The Tombs Saadies are an interesting monument found in the Souk of Marrakech. They date back to the 17th century but were closed and hidden until 1917 when they were found and opened to the public and began their restoration.
They are made of Carrara marble and are truly beautiful.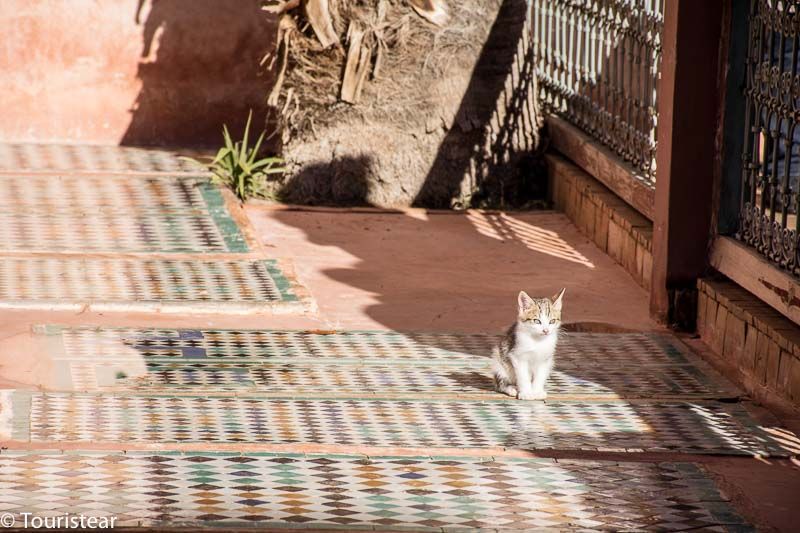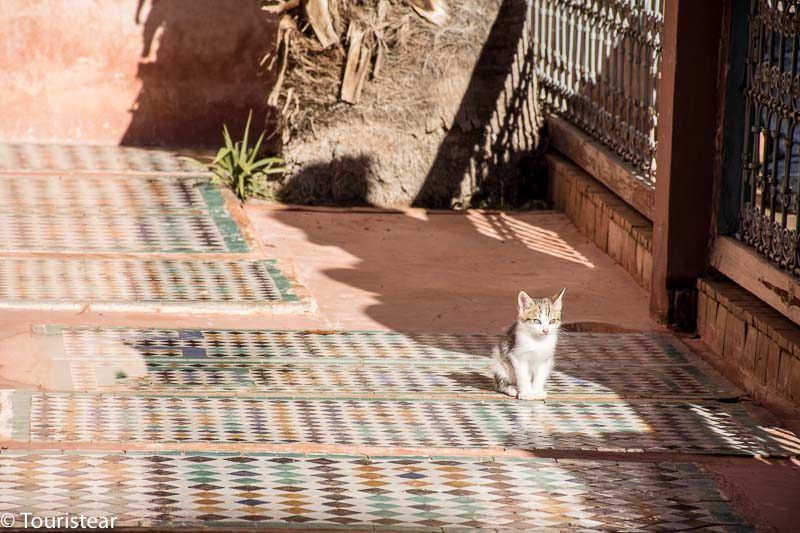 The Garden Majorelle, the Oasis of Yves Saint Laurent
This garden began its construction under the supervision of Jacques Majorelle, a French painter.
He loved Morocco, a French protectorate, and lived in it for a long time. He bought the estate next to the palm grove, built a villa in it, and built the gardens.
It was actually a botanical garden with many exotic species that the painter had brought from his travels around the world.
The painter Majorelle passed away, and the gardens fell into absolute abandonment until 1980, when Yves Saint Laurent bought, restored, and expanded it, leaving it in its current state.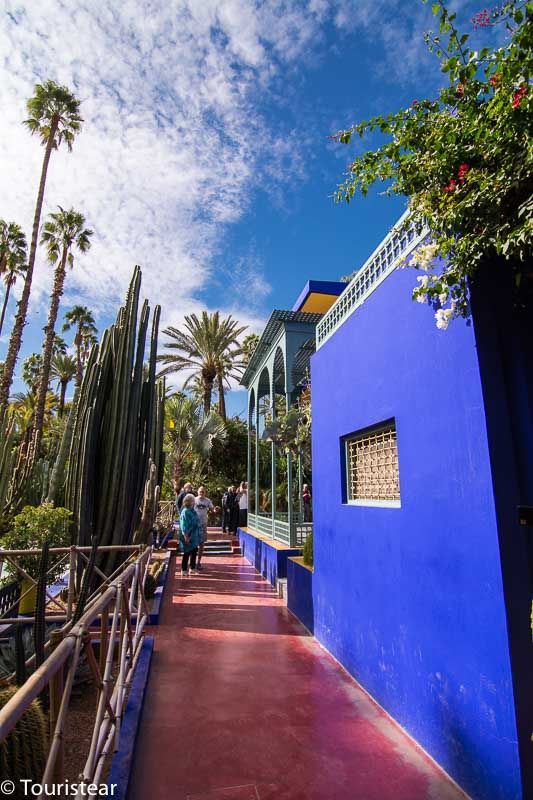 You can visit both the gardens and the museum. The entrance fee for both costs 100 dirhams (10 euros), but it is usually included in organized trips to Morocco.
The Palmeral of Marrakech
The Palmeral is a huge expanse of land occupied by palm trees. It is considered a luxury area and the center of a great urban plan.
The palm grove continues to be a source of wealth for the city. In addition to dates and wood obtained from the palm trees themselves, they create a good ecosystem for palm trees, fruit trees, and plantations that coexist there.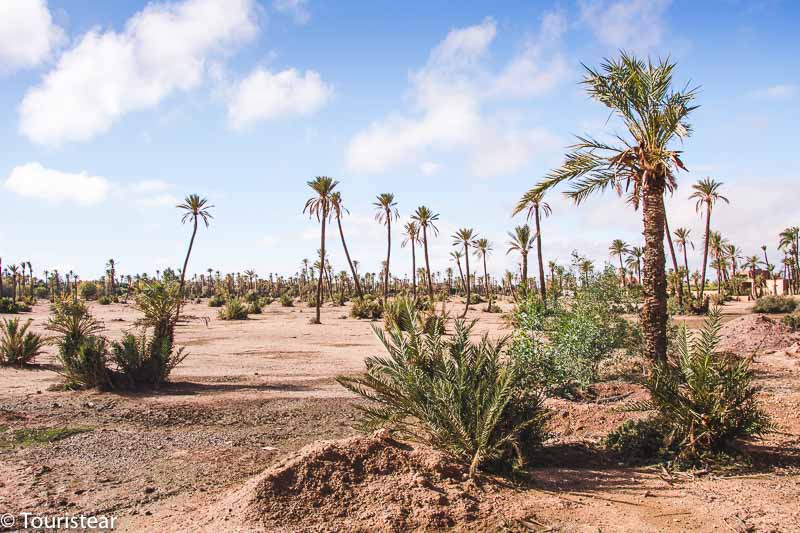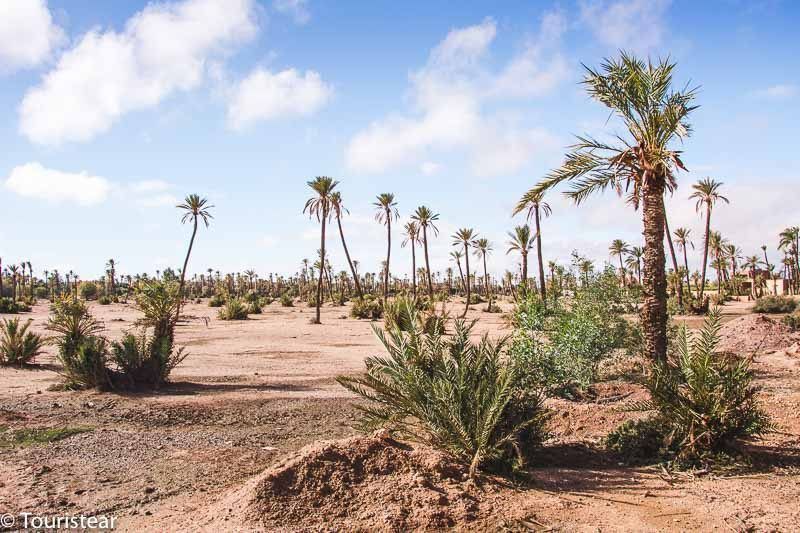 The best way to make this visit is with a guide.
The Kutubía Mosque
The Mosque Kutubía is next to Jemma el Fna Square and is from the 12th century. A striking fact about the tower or minaret of this mosque is that it is the sister of The Giralda of Seville.
In fact, the architects relied on this tower to design La Giralda.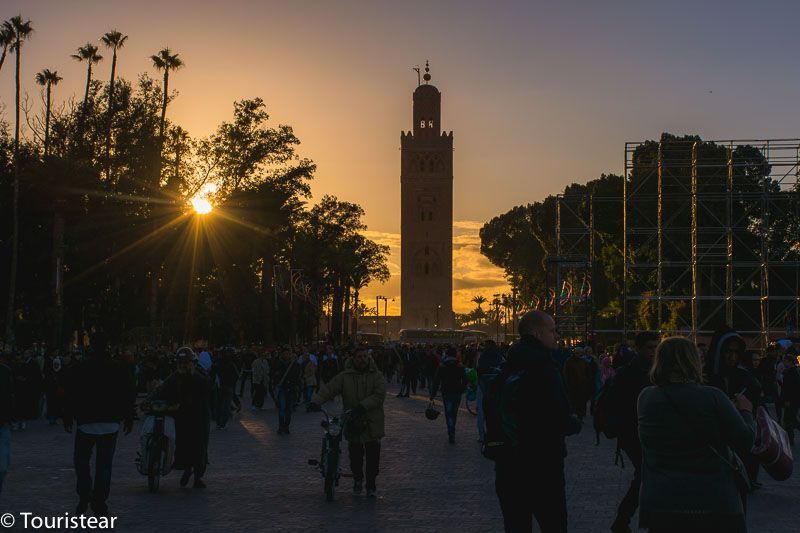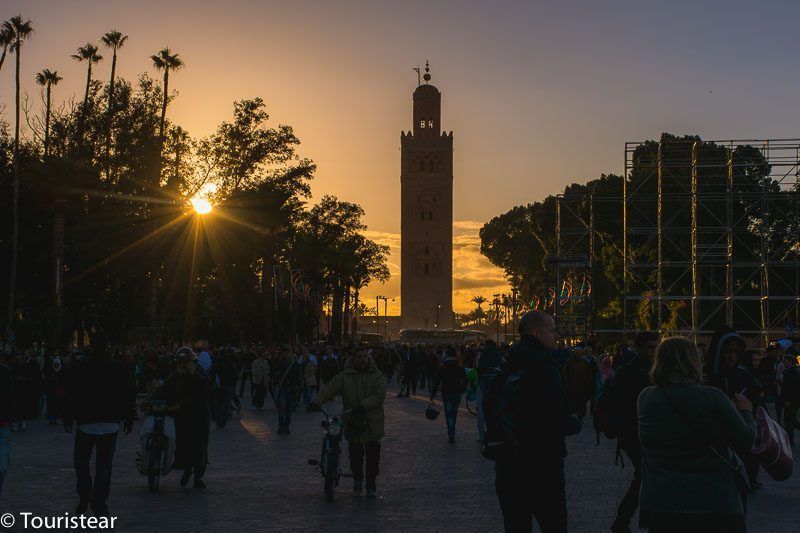 The Jewish Quarter Marrakech
Even if it seems astonishing, Marrakech had a Jewish quarter. We went with our guide, and it felt like a short trip, but the visit itself deserves the tour.
This neighborhood looks more authentic, is less touristy, and the locals are a little surprised to see you.
You can get to the Jewish cemetery, throw a look at the facades and find David's stars in some of the Houses.
The Berber Market in Marrakech
A few miles from Marrakech is the Berber village of Aghmat. On normal days, it's a very quiet little town.
But everything changes when it's the day of the Market. We count the days to be able to go again, and it's astonishing. I've never been in a place like this before; you seem to be returning in time.
Here you can buy fruits, vegetables, meats and fish, clothes, and several utensils.
But what caught our attention the most, and I'm sure it will also catch yours, are the barbers, who cut hair, beards, and pull out teeth.
It's awesome to watch it live!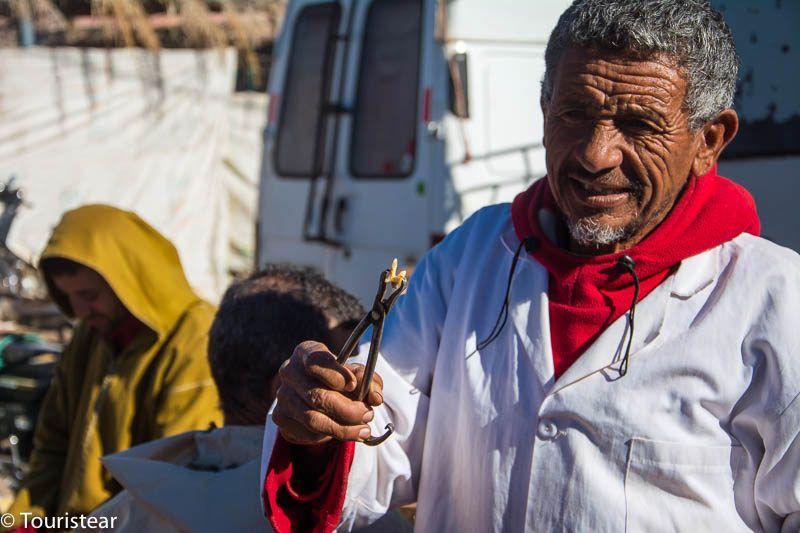 Have you traveled to Marrakech? Let us know what your must-see places are! Any terraces to watch the sunset? A restaurant to try tagine?
Plan Your Trip to Marrakech
Book Your Trip
Book Your Flight
Find a cheap flight by using Skyscanner.
Book Your Accommodation
You can book your hostel, hotel, or apartments on Booking.com.
Don'torget Travel Insurance.
Travel insurance will protect you against illness, injury, theft, and cancellations. It's your protection in case anything goes wrong. You never go on a trip without it.
Best companies for Tours
Check out Civitatis.com and find the best tours in English (French, Spanish and Italian)
Are you looking for the best companies to save money with?
Check out my resource page for the best companies to use when you travel! I list all the ones I use to save money when I travel – and I think I will help you too! (Is in Spanish yet)
Disclosure: Some of the links on this post are affiliate links, meaning at no additional cost to you, I may earn a small commission if you click through and make a purchase.
Last Updated on 6 December, 2022 by Veronica