How to get around Barcelona: Tourist bus, metro (subway), walking…
Do you want to know how to get around Barcelona? What transport to use during your trip? I tell you the advantages and disadvantages of the different transport that there are to move around Barcelona.
Barcelona is a city that I love, it has everything, it is cosmopolitan, it has art, culture, history, sea and beach, among others.
It is a very large city, and the distances between the sights are long enough to walk around (not all). So on my last visit, which was 4 days in the "Condal" city, I was moving on the Tourist Bus and walking to visit the city.
In this other post I talk about what to see in Barcelona in 4 days. But today I want to talk to you about the transports in the city.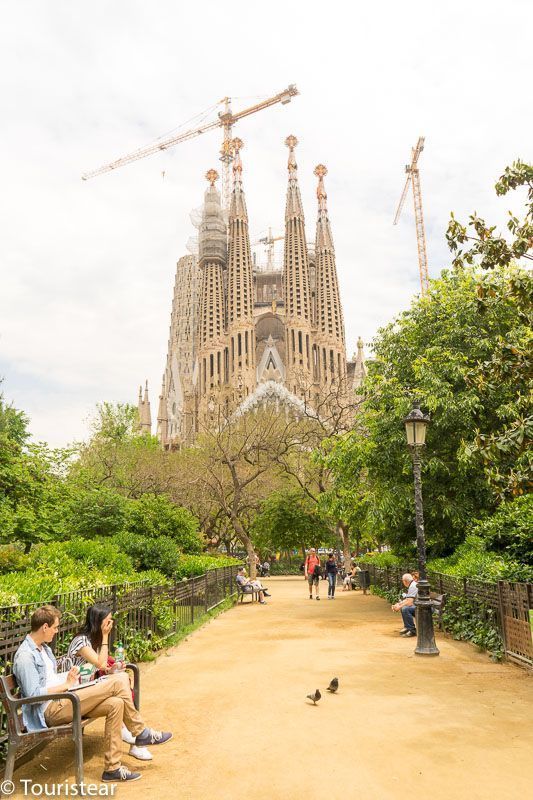 How to get around Barcelona
I believe that depending on the days you have for your visit, how much you know the city, your physical condition or the places you want to visit, some means of transport will fit better to move around Barcelona than others. Let's start?
Walking through Barcelona
Walking is usually my favorite way to tour the cities, but in cities as big as Barcelona, with so many things to see and know, it gets a little difficult to visit it just by walking. Mostly because you will spend a lot of time going back and forth. And you will end up exhausted, if you want to know everything walking. The ideal is to walk and use one of the means of transport that the city provides.
Obviously if you are only going to move around the center or the Gothic quarter,you can do it by walking. But for example, going to the Park Guell, it will take you a while depending on where you stay in Barcelona.
Biking
The bicycle is a fantastic means of transport to get to know cities, towns. We toured Amsterdam and other Dutch cities by bike and loved the experience. Barcelona is quite adapted for cycling, has many kilometers of bike path, and they are continuously expanding them.
Plus, it's a pretty flat city, so you don't need to be in shape too much for the bike. If not, you can opt for the electric bike, which makes your job much easier and can be rented just as easily as a regular bike.
You can also do 2.30-hour bike tours,see if you like to cycle around the city and rent one for the rest of your trip.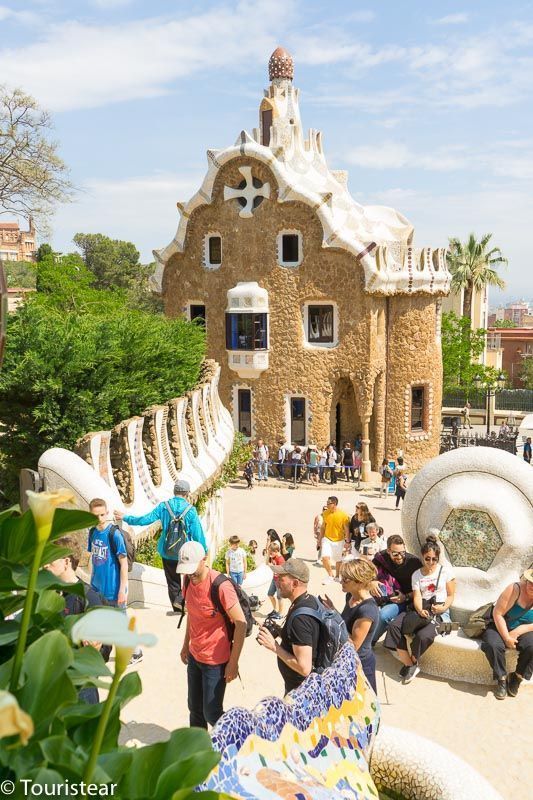 Metro (Subway/Tube) / public bus
Public transport is one of the best options to get around Barcelona. The subway is the fastest way to get from one point to another. Although it has a couple of hits, first, you miss the city, that is, you're only going to see tunnels on your visit, and you might miss out on somewhere you'd see just to go on the ground.
On the other hand, I think it's a little expensive, unless you buy a bonus. If not, a ticket costs 2.2 euros each way.
What options do you have to make public transport cheaper in Barcelona? Well, you can choose these options, one is to buy the Hello BCN card! It includes the unlimited use of public transport in Barcelona (metro, city buses, railways of the Generalitat of Zone 1, etc. The price is 15 euros per person for two days. You can buy it for 2, 3, 4 or 5 days
The other option is to buy the Barcelona Card,which in addition to including the use of unlimited public transport (for the days contracted) includes the entrance to 7 attractions, these are:
Picasso Museum
Joan Miró Foundation
Museum of Art of Catalonia
Museum of Contemporary Art, Barcelona
Museum of Modernism in Barcelona
Egyptian Museum of Barcelona
King's Square Museum
Also this card, includes the train that goes to Barcelona airport, discounts, and the option to skip the queues.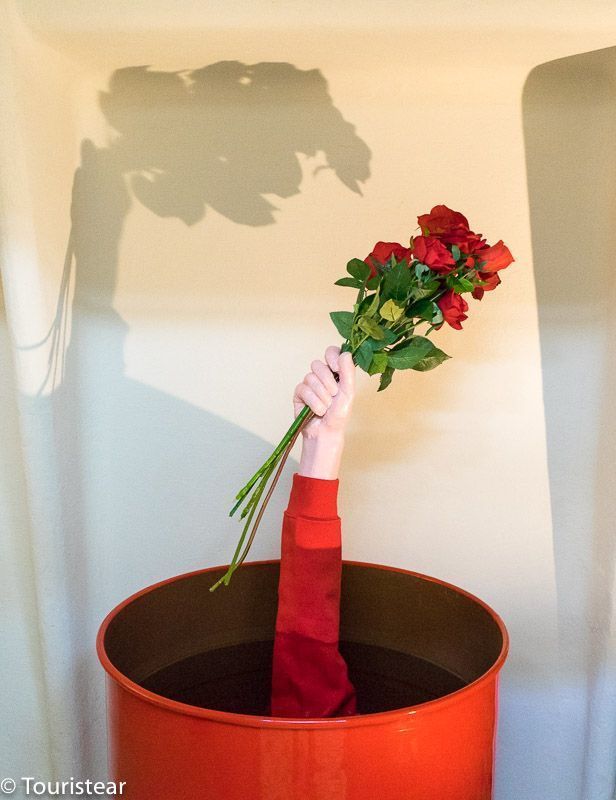 Official Tourist Bus
Barcelona's "Bus Turistic" is a very comfortable way to get to know the city and the places of greatest interest. The official tourist bus was my means of transport on my last visit to Barcelona. I tell you what advantages it has and how it works.
How does the hop on hop off bus work?
You have 3 different routes that you can do with the Turistic Bus of Barcelona. They cover all the points of interest of the city and you can with the same ticket make all three. It is a very comfortable way to move around Barcelona.
How it works is very simple, once you have the bus ticket, you can use it for one or two consecutive days (depending on the mode you have purchased). During this time you can get on and off these buses as many times as you want.
For example, with the blue line you can go up in the Plaza de Catalunya and get off at Casa Batlló, then you can continue walking to the Pedrera which is very close (or take the same bus), get back on the bus and visit the Sagrada Familia, the Park Guell is also in this line and so other attractions.
Where to buy the tourist bus ticket?
The ticket for the tourist bus can be purchased here. The price is 30 euros per adult for one day and 40 for two days (for children under 4 years old it is free).
If you are thinking of buying the Barcelona Pass,which includes free access to more than 20 attractions, among them the most popular are:
Camp Nou Experience (25th)
Casa Mila (La Pedrera) (20,50 )
Barcelona Sightseeing Bus (30€)
Spanish Village (14€)
Casa Batlló (24.50 euros)
Barcelona Zoo (19.90€)
Cologne Guell (9€)
Casa de les Punxes (12,50€)
Wax Museum of Barcelona (15€)
La Roca Village (20€)
As you can see, this card also includes the Turistic Bus,the possibility to skip the queues and discounts in restaurants, shows and shops in Barcelona.
The price is 109 euros per person for two days. You can also buy it for 3 or 4 days
What are the advantages of the Barcelona tourist bus?
The advantages of touring Barcelona in the Turistic Bus are from my point of view the following:
This bus has 3 different routes that cover practically the entire city and the most important points of interest.
It has the top floor without roof so you can enjoy the views of the city.
There is an audio guide in several languages, where they comment on the places that the bus goes through.
It is a very comfortable way to move around the city. You do not get lost and you just have to decide where you want to get off.
I had the opportunity to use the Turistic Bus and get to know the main attractions of Barcelona thanks to VisitBarcelona.
Tell me, what's your favorite way to get around the cities you visit?
Prepare your trip to Barcelona
---
Book Your Trip
Book Your Flight
Find a cheap flight by using Skyscanner.
Book Your Accommodation
You can book your hostel, hotel or apartments on Booking.com.
Don't Forget Travel Insurance
Travel insurance will protect you against illness, injury, theft, and cancellations. It's your protection in case anything goes wrong. You never go on a trip without it.
Best companies for activities
Check out Civitatis.com and find the best tours in English (French, Spanish and Italian)
Looking for the best companies to save money with?
Check out my resource page for the best companies to use when you travel! I list all the ones I use to save money when I travel – and I think will help you too! (Is in Spanish yet)
In this post you will find affiliate links, this means that if you make any purchases by clicking on one of them, I will take a small commission, but you are not increased by the price. Why are we doing this? Because it helps us to keep this project running and to continue creating useful content for your travels. Thank you so much for helping us!