Best Things To Do in Costa Blanca
Valentine's Day, Easter getaway, a long weekend… Do you already have plans? Considering a Costa Blanca getaway in Alicante? In this post, I will tell you what to see and where to sleep in Costa Blanca. Let's start?
Disclosure: Some of the links on this post are affiliate links, meaning at no additional cost to you, I may earn a small commission if you click through and make a purchase.
Where to Sleep? Hotels on Costa Blanca
There are plenty of hotels in Costa Blanca for all tastes and budgets. Here I tell you some of the most beautiful things for a special getaway, such as Valentine's Day or a romantic getaway.
Asia Gardens Hotel & Thai Spa
I think this is the best hotel for a romantic getaway in Costa Blanca. It is a five-star hotel in the Sierra Cortina with wonderful views of the Mediterranean.
It is about 10 minutes from Altea, half an hour from the center of Alicante, and very close to many great beaches.
Although honestly, I don't think you want to leave the hotel.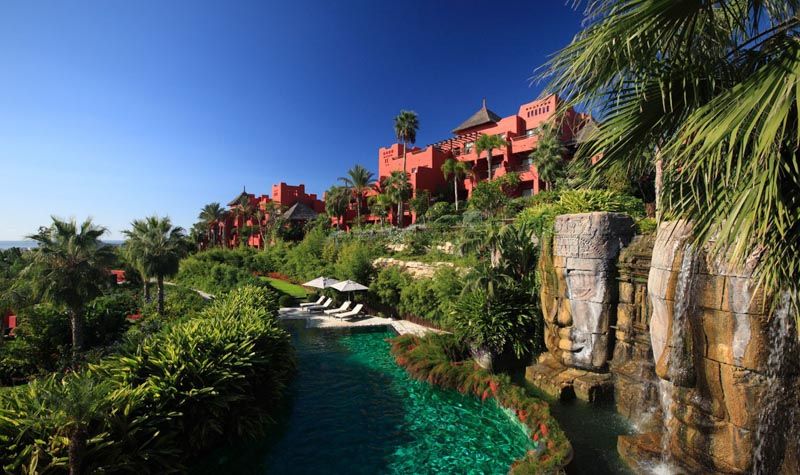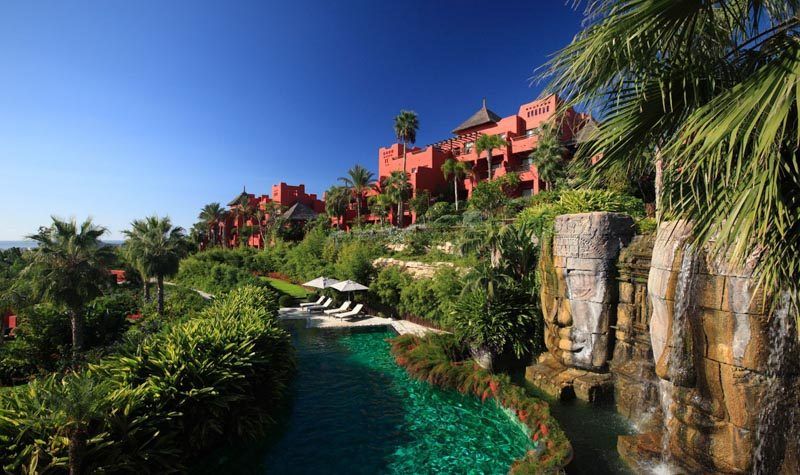 Riviera Beachotel – Adults Only
This adults-only hotel is located in Benidorm, about five minutes from the beach. The hotel is quite simple, has a small pool, and the rooms are quite normal, but it is super well located, close to Benidorm's commercial area, ideal for young couples.
La Posada del Mar
Do you want to stay in a building of the thirteenth century and five minutes from the beach?
This hotel is located at the foot of Denia Castle and overlooks the Mediterranean Sea.
The rooms are nice, don't forget to ask for them to have sea views.
Hotel Golf Campoamor
This is a four-star hotel located on the Golf Course of Campoamor. This hotel is ideal for those who can't stop working out, even on vacation.
It has more than 100,000 square meters of sports facilities such as a tennis court, paddle tennis court, fitness center, etc.
Parador de Jávea
In Jávea, you can stay in its Parador, located one minute from the beach and is surrounded by beautiful gardens.
The rooms are modern and spacious, and you can ask that they have a balcony overlooking the sea, besides, you can enjoy its restaurant where you can try typical dishes of the area.
Best to Do in Alicante's Costa Blanca?
The truth is that we have come to Alicante a few times and had only written a post with the medieval castles of this area. Also, Alicante is the city that saw Fer born.
It is called Costa Blanca to the entire coast of the province of Alicante. It is about 245 kilometers of Mediterranean beaches, caves, and cliffs.
With a few dreamy places, some too touristic like Benidorm, but all with its particular charm.
Besides, they have good temperature all year round, castles (which I love), good gastronomy, great places to take photos, etc.
So it is ideal for a road trip or a romantic getaway.
Denia and its Castle
In Denia, in addition to enjoying wonderful beaches, you can take a walk until you reach the castle, which is a must for those visiting this beautiful town.
From the castle, we can enjoy 360-degree views. They say that on clear days you can see Ibiza in the distance…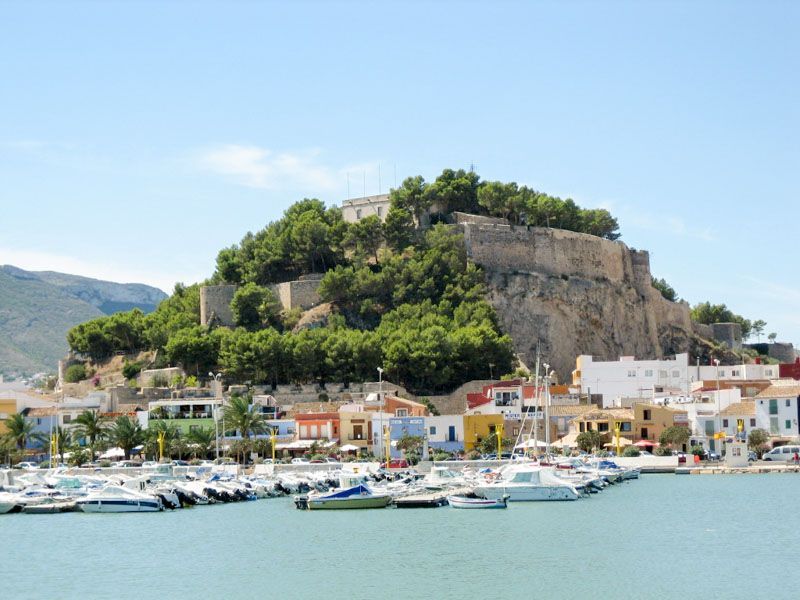 Jávea and its Coves
In Jávea, you'll find beautiful coves, some with slightly more difficult access like Cala Blanca.
Cala Ambolo is another beautiful place; you have to walk a little to get there if you leave the car.
If you are looking for a paradise beach that is not easy to find, go to the beach of Granadella.
Altea, the Viewpoint of the Mediterranean
In Altea, you have to visit its old town, with its alleys and the old wall's portals. From the church, the square enjoys the views of the whole city.
Of course, enjoy its gastronomy. But you have to prepare for the slopes and the stairs.
Alicante and its Castle of Santa Barbara
As we already counted you on our route through the medieval castles of Alicante, the Castle of Santa Barbara in the city of Alicante is a must-stop. It is an old medieval fortress with fantastic views of the whole city.
You also have to tour the center and the port. You can do it by walking quietly.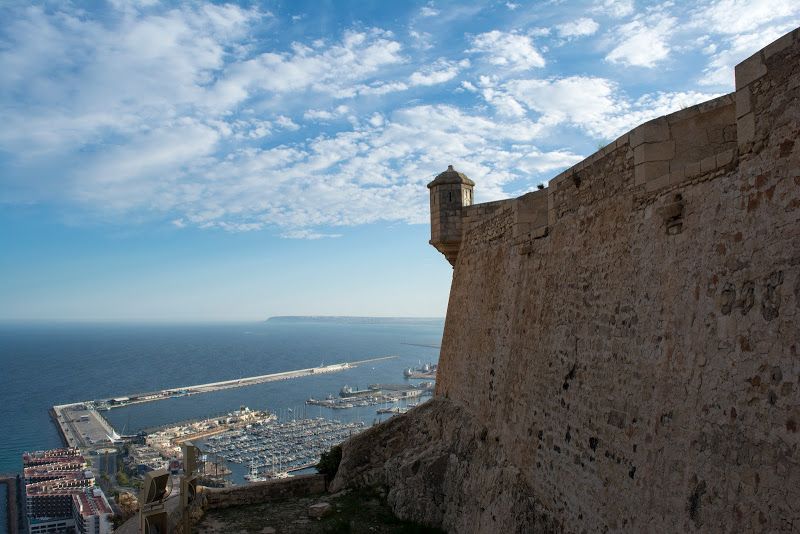 Elche and its Palm Grove
In Elche, you can visit its palm grove, a UNESCO World Heritage Site, and certainly an essential visit. Also, take a walk around the city and discover its Arab past.
In the next post, we will route to Costa Blanca with more tips and interesting places to visit.
So I could use it if you told me the must-see places on the Costa Blanca, hidden coves, places to take photos, and restaurants that I can't miss.
All help is very well received!!! Thanks a lot.
Plan Your Trip to Spain
Note: The Asia Gardens Hotel & Thai Spa photo is from the hotel's website.
Last Updated on 1 September, 2023 by Veronica