Must Visit Places in Malaga
If you have a free weekend and want to escape to the coast, a very good option is Malaga. Malaga is a coastal city of Andalusia, whose beaches and coasts bathe the Mediterranean Sea.
The getaway that I propose is not to make the classic beach visit and to know the nearby towns such as Fuengirola, Marbella, Torremolinos or Benalmádena, which they deserve another weekend almost every one.
The proposal I make in this article is to visit the city of Málaga itself. Malaga has always been a very nice city, but I must admit that from the last ten years to today, is more beautiful, and each time it deserves more a visit.
The idea is to arrive on Friday and return on Sunday, after lunch.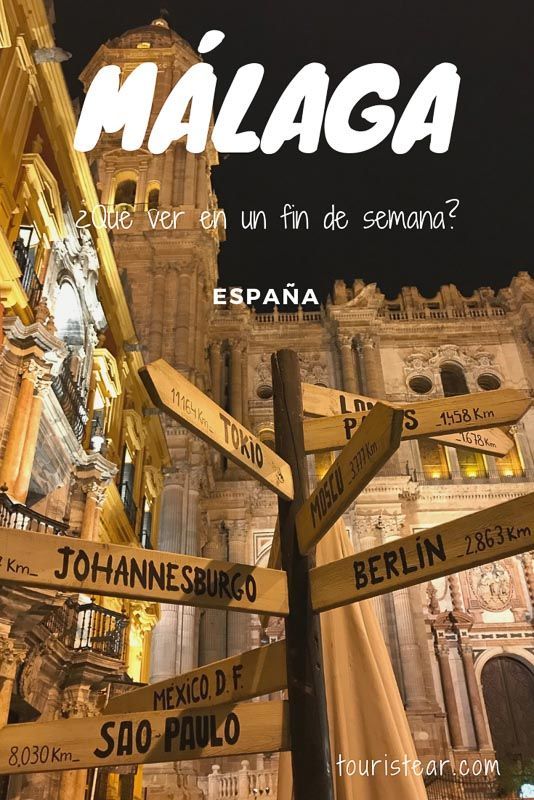 What to see in your visit to Malaga?
First day in Malaga
Friday is late, especially if you work, so there is little you can do except dine at the center or at Pier 1, if you feel like leaving, of course. In the center you have many options, a classic is El Pimpi, where both tourists and locals come to take sweet wine and pescaito. Pier 1 has good options too, although they are not typical locales, but rather modern.
For price, both El Pimpi and Pier 1 are around € 20-30 per person.
Second day in Malaga
Saturday is the strongest day of the tour, in the morning relatively soon we go to the first stop that is Pedregalejo. It is located east of Malaga, can be accessed by the seafront directly or by the A-7 and then the MA-24. You can park in the parking lot that is in front of the Balneario de los Baños del Carmen, they charged us one euro regardless of the time you are.
A highly recommended place to have a coffee or a tea on the terrace directly on the beach.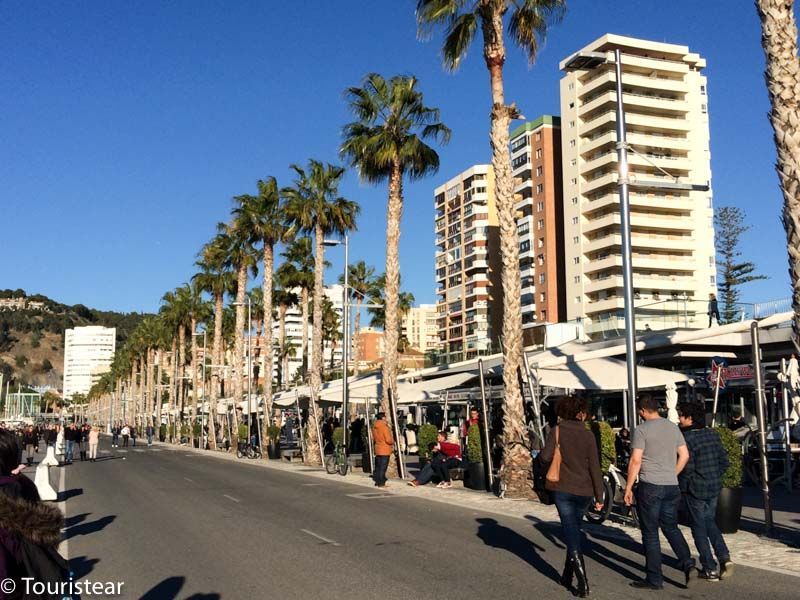 If you do not feel like having breakfast there, Pedregalejo is a coastal area full of bars and restaurants on the beach, where you can have breakfast, lunch or dinner and have a nice walk. This is a very good option to eat later, as it is close to the second and third stops. I recommend a quiet tour of the seafront starting and logically ending then in the Carmen baths.
You will see that in most restaurants and bars there are small boats on a support on the beach, they are grills where at lunchtime they roast the fish or the meat. I do not know who was the idea of putting the first, but it is clear that it was a good idea, because there is no place that has not copied.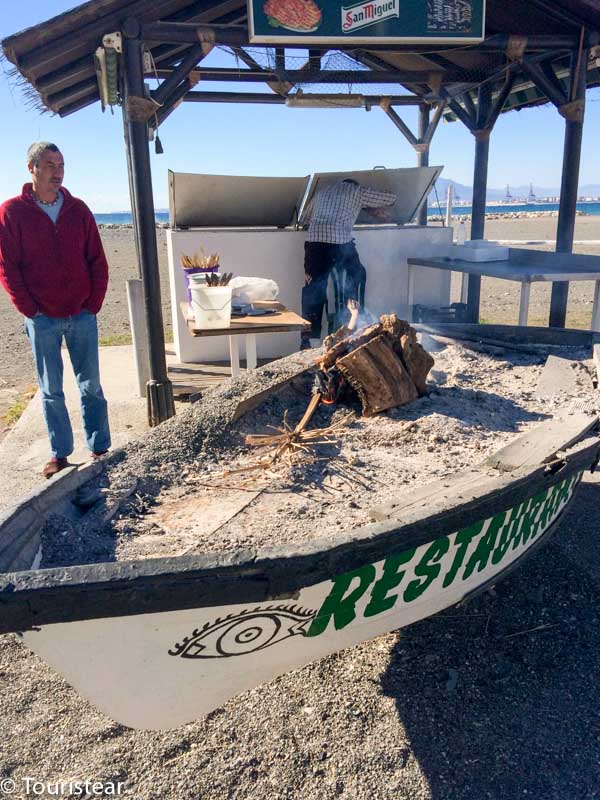 The Castle of Gibralfaro and the Alcazaba
Once breakfast and having taken a walk we go to the second stop, El Castillo de Gibralfaro and the Alcazaba. They are close to the beach of Pedregalejo, but without a doubt to go in car or public transport because the ascent that there is until arriving at the Castle is quite long and pronounced. Each monument has a different access, you can not go inside one to another.
So you can buy an entry for each monument or one for both. If you are a student, do not forget the card, the discount is more than considerable, for example the Castle costs € 0.60 for students instead of € 2.20.
The castle what is worth, without a doubt, are the views you have of the city of Malaga and its beaches, clearly dominate the view of the entire area. It is quite careful, although in some remodeling works have not respected much the antiquity of the monument and look very modern, but in general it is very good.
It has a bar with terrace inside and with toilets. It also has access for the handicapped.
We left the Castle and visited the Alcazaba, it is a fortress palace from the Muslim period. Do not forget to visit the Roman theater at the foot of the Alcazaba.
Eat in Pedregalejo
It's time to eat something, you can go to one of the restaurants in Pedregalejo if you feel like it, otherwise you can go to Pier 1, which is what we did. This is how you take the opportunity to visit the lighthouse at the end after lunch. In the afternoon you can continue the visit with a tour of the center of Malaga.
You can go by car, there are many parking lots and they are not excessively expensive, the best from our point of view is the Parking de la Marina which is at the entrance of Calle Larios, where you can start the visit.
The great advantage is that you do not have to get into the center with the car since it is in the middle of Avenida de la Alameda.
Visit the center of Malaga
As you move along Calle Larios, at about 300 meters on the right you will find the Cathedral of Málaga, they call it "la manquita" because it only has one tower, the other was not built completely and was half-finished.
It is worth visiting to visit, the general price of the ticket is € 5. It has access for the disabled.
Once you leave the Cathedral, following Calle Larios you take the Santa María street on the left, continuing along this street you arrive at the Plaza de la Constitución, the central square of Málaga. Instead of giving you a closed tour, the ideal is to get lost in its streets and stroll enjoying every corner. Yes, I am going to recommend that you do not miss visiting some sites, but at your own pace.
Do not miss: The Plaza de la Merced, the birthplace of Picasso, the Picasso Museum, the Church of Santiago where Picasso was baptized, the Cervantes Theater and the Carmen Thyssen Museum.
The Plaza de la Merced
In the Plaza de la Merced is the Picasso Foundation Casa Natal Museum, there are also plenty of bars where you can have a drink if you want to rest, although I must say that it is very touristy and full of people and tourists, maybe too many, it depends on what you like it At 100 meters from the Plaza de la Merced is the church of Santiago Apóstol, and 100 meters further down is the Picasso Museum.
The rest of the places that I have recommended you are five minutes or less walking from the Plaza de la Constitución.Please note that if you go to Malaga you have to know some things about how things are ordered in bars, especially for the coffee or beer.
Coffee can be ordered in 9 different ways, I list them from most to least quantity of coffee (just coffee, cream, long, semi-long, half (50% milk 50% coffee), short, shadow and cloud).
One third of beer they call ir "1 medium ", a flea is "a small sandwich".
If you ask for a breakfast, you bathe it in olive oil, even so, they ask you if you want more. Better order the olive oil separately and put the amount you like the most. Salmorejo and porra are different things, although for us it is almost the same.
A "porra" in Madrid is a churro in Málaga, so if you ask for half docen of churros, they'll give you a coffee whit milk with "porras" (Big churros). If you want normal churros, ask for "1 Madrileño" (or more).
The city center is full of places to diner and have a drink or whatever you want, I'll leave it to your free will. Tell me later!
Third day in Malaga
On Sunday, you can visit the hole marsh, it is on the road from Malaga to Granada. When you take the exit, you pass under the highway and you come to a fork, to the left you go to the swamp, if you go to go to the swamp and what you want is to eat, taking the deviation to the right you start to go up a little road towards the mountain.
You will start to see what they call "Ventas", which are homemade and very familiar restaurants where you eat a lot, good and cheap.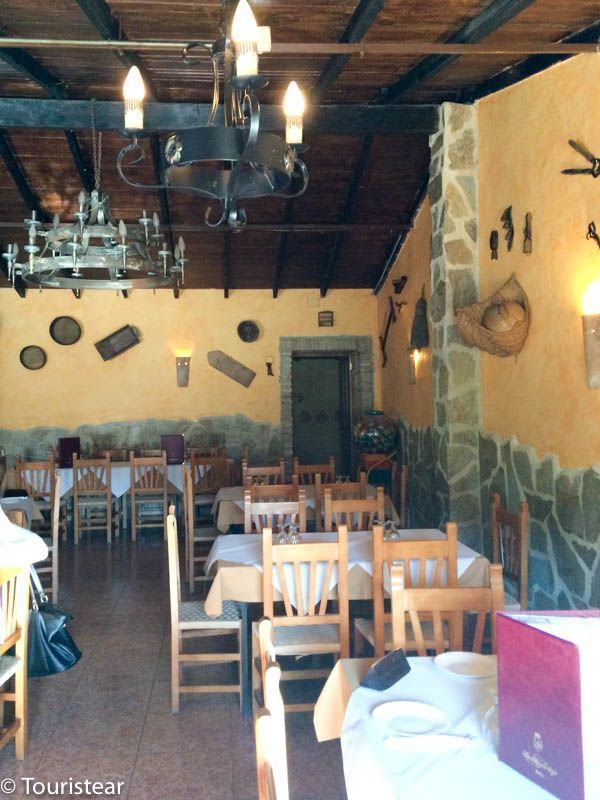 I do not recommend that you stop at the first you see, you better go and choose the one you like the most. We ate at "Venta Sanchez". The truth is that very well.
Do not forget to order a "dish of the mountains" or a "complete crumbs". Be careful because the quantities are large. And price, with everything (wine, dessert …) you will be around € 15 per person.
How to get to Malaga?
You can get to Malaga by plane, car or AVE. The AVE it is a very good option if you have an easy access to a station through which the AVE passes.
The car is the usual option, keep in mind that the entrance to Malaga is complicated and full of radars, especially section (have put two new very recently).
Well, I hope you find this post useful and enjoy a great weekend in Malaga.
If you want to visit the Caminito del Rey read this post.
If you also want to go to Seville, check out our post!
Sharing is caring!
Book Your Trip
Book Your Flight
Find a cheap flight by using Skyscanner.
Book Your Accommodation
You can book your hostel, hotel or apartments on Booking.com.
Don't Forget Travel Insurance
Travel insurance will protect you against illness, injury, theft, and cancellations. It's your protection in case anything goes wrong. I never go on a trip without it as I've had to use it many times in the past. I've been using Mondo for years.
Best companies for activities
Check out Civitatis.com and find the best tours in English (French, Spanish and Italian)
Looking for the best companies to save money with?
Check out my resource page for the best companies to use when you travel! I list all the ones I use to save money when I travel – and I think will help you too! (Is in Spanish yet)
We are not native English speakers but we have decided to translate our post to English so we can share it with the whole world. If you see any spelling mistake or something, please let us know, it is so important to us. If you do so, we can improve our post and also our English knowledge! Thanks in advance!!!