Barcelona is a city that we love a lot and a city that we have visited many times. Today I want to tell you what you can do in a weekend and how you can organize it in an efficient manner to ensure the best time.
Barcelona is a huge cosmopolitan city with many things to see and visit.
If you have a weekend off and you do not know Barcelona, what are you waiting for?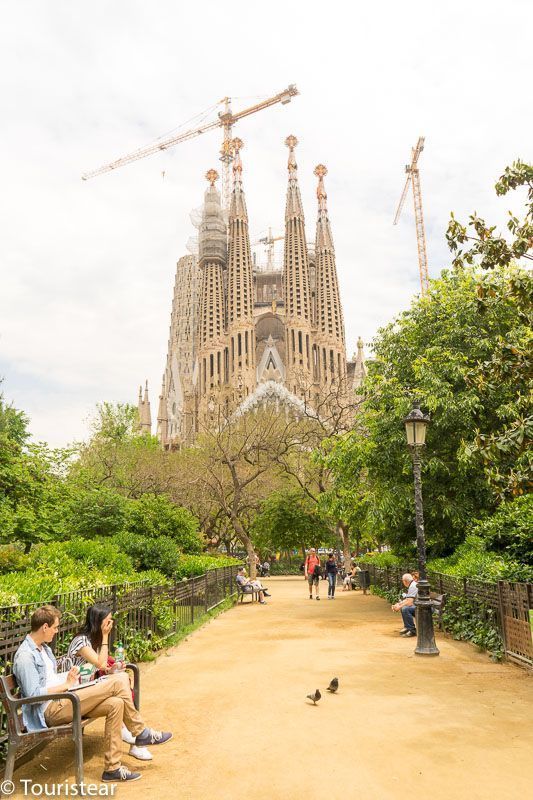 What to see in a weekend in Barcelona
So, if you are visiting only one weekend and it's your first time visiting the county city, these are the 10 essential places that you have to know.
Reed: How to get around in Barcelona
Sagrada Familia
Without a doubt, it is indispensable that you visit Sagrada Familia. It is an icon of the city and a representative place. There is a big chance that you have already seen in many pictures the towers designed by Antoni Gaudí.
This temple started building at the end of the XIX century, and who knows if we are ever going to be able of seeing at it built. The work and progress keeps moving forward, but still needs time.
To visit, I recommend that you buy the ticket previously. They tend to sell out pretty fast and you will lose your chance to see it.
It takes time once inside so plan ahead in order to have more time. Try to go up the towers if you can.
Recommendation: Free walking tour in Barcelona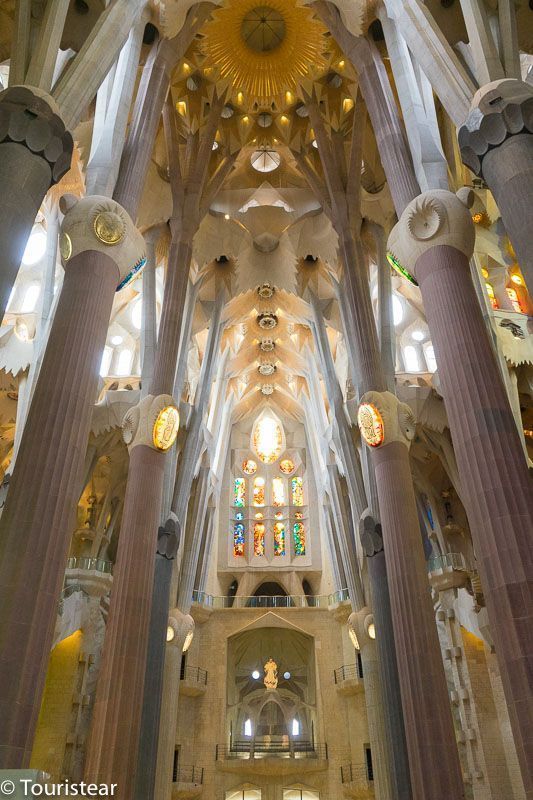 Parc Güell
Parc Güell is another masterpiece from the genius Antoni Gaudí. There are two parts along its visit, one without charge and other one with a ticket. You can visit the gardens without doing any lines or paying any ticket.
It's beautiful to stroll around it. However, if you want to visit the famous statues, stairs and views from the Barcelona skyline, you will have to pay. The ticket cost is 8.5€.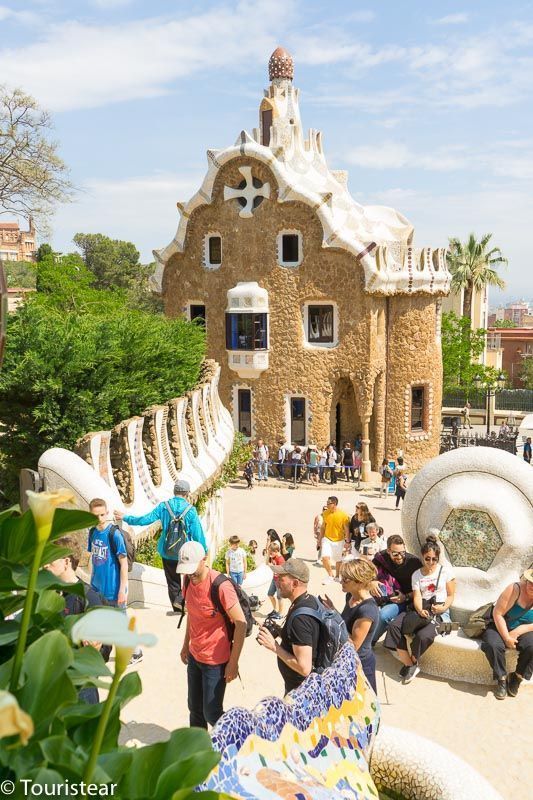 Barcelona city sights
Barcelona has quite a few city sights to enjoy the views. Some of them are free and other are not.
The ones that are free they are located between the Cataluña national museum of art (Museo Nacional de Arte de Cataluña), Mirador del Alcalde (at Montjüic mountain), the Tibidabo, Catalunya Museum of History and Las Arenas mall. You can appreciate the famous venetian towers from there. There must be some more of course, which ones do you prefer?
If you want to pay in order to enjoy the views, these are the sights: Port Cablesight (Teleférico del puerto), Sagrada Familia Tower, Pedrera and Casa Batlló, Colom city sight, Pac Güell and M
Montjüic
Montjüic mountain is an excellent place to delight the views of Barcelona. You also have to visit the magic fountain of Montjüic, the castle, Spanish town, the Olympic ring, Cataluña Museum of National Art, Joan Miró foundation and the botanic garden.
If you have couple days to visit Barcelona, you can spend one day in here without worrying about the rest of the places that you will visit.
Montjüic Cable car ride tickets
Santa María del Mar
You should stop by the basilica of Santa María del Mar. Also, if you can and you like, you should read the book about the Mar Cathedral by Ildefonso Falcones (or you can just watch the tv series)
It is located at the heart of Barcelona Ribera. It has a goth style and it was built by its citizens who contributed with work and money since 1329 until 1383 when it was finished.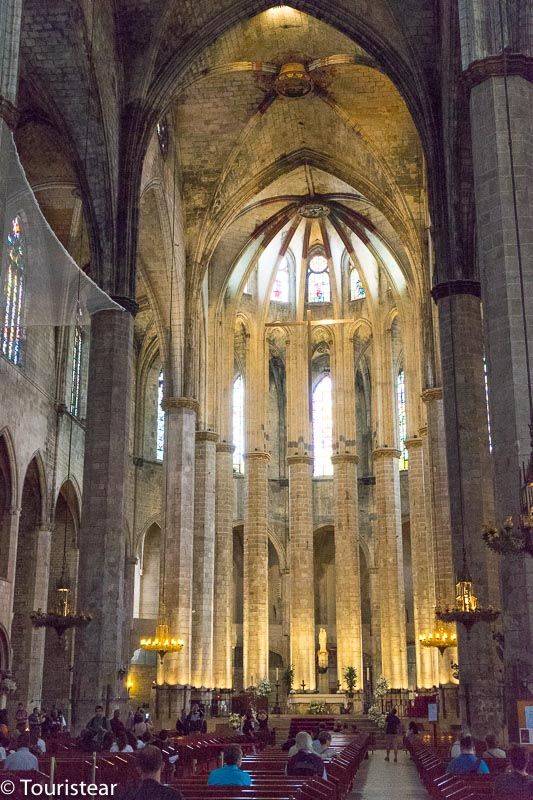 Gothic Neighborhood and the Cathedral
You will also want to spend at least one day or morning at the Goth neighborhood. On this link there is a post with a walking route to go through this hood at the center of Barcelona.
The Barcelona Cathedral of goth style was built on the foundations of another cathedral. On the 1st of May of 1298 they started building, finishing at the end of the XV century. The work of the facade and the two towers started at the end of the XIX century and they were finished in 1913. Nonetheless, it is an indispensable visit when in Barcelona.
Casa Batlló
Casa Batlló is a vital visit in Barcelona. It's one of the highlighted works of Antoni Gaudí, that takes part as Human Heritage by the UNESCO since 2005. In today's post we will tell you about our visit, the most featured works and some recommendations so that you fully enjoy the visit of casa Batlló.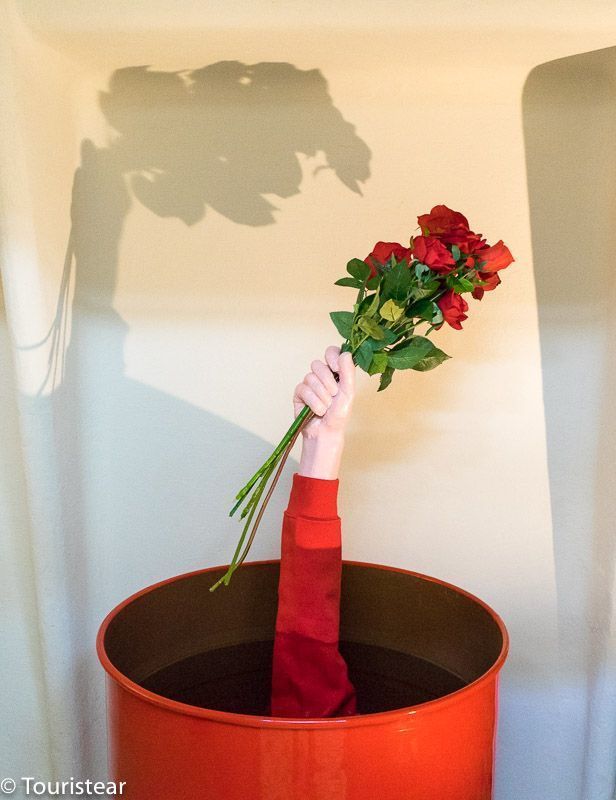 Manzana de la discordia de Barcelona
The Manzana de la discordia (Block of discord) is the name of the stretch from Paseo de Gracia (Walk of Grace) that is located between Aragón street and Consejo de Ciento.
It consists of five buildings: Casa Lleó Morera by Lluís Domènech i Montaner, Casa Mulleras by Enric Sagnier, Casa Bonet by Marceliano Coquillat, Casa Amatller by Josep Puig i Cadafalch, and Casa Batlló by Antoni Gaudí.
Even though these buildings were made by well-known arquitects of Catalan modernism, the name of the stretch Manzana de la discordia means the rivalry between professionals (Domènech i Montaner, Puig i Cadafalch and Antoni Gaudí).
When Gaudí got in charge of Casa Batlló, he already knew about what the two other professionals have done. In fact, the presence of the most surprising architect of all of them was the key element that triggered the name.
Buy your tickets and skip the line
Barceloneta
Barceloneta is one of the most popular neighborhoods of Barcelona. It is located between Port Vell and it has been renewed in many occasions.
At Barceloneta you can enjoy the beaches of the city. You can also journey through the alleys and discover antique building and churches. Visit the Cataluña Museum of History and watch the Torre del Reloj (Clock Tower)
If you feel like shopping, you should go to Maremagnum Mall.
You can get onto the cable sight from the beach of Barceloneta that will take you to the Miramar city sight, and enjoy the views from the port.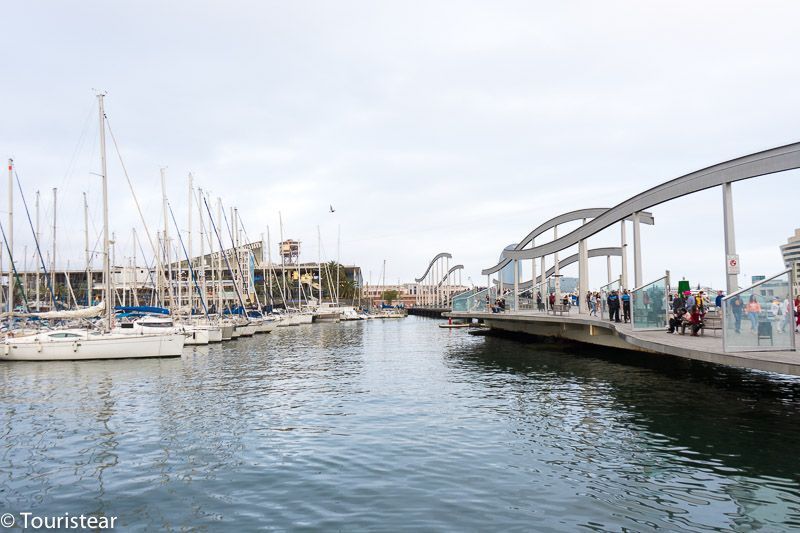 Guided Tour bus of Barcelona
The touristic Bus of Barcelona is a comfortable way of getting to know the city and its most important places. I personally took the bus the last time I visited Barcelona. I will tell you the advantages that it has and how it works at this post about how to move in Barcelona.
Are you looking for plans in Barcelona?
Guided tours in Barcelona
Have you been in Barcelona? Tell us your "must see and do"! Sharing is caring!
Book Your Trip
Book Your Flight
Find a cheap flight by using Skyscanner.
Book Your Accommodation
You can book your hostel, hotel or apartments on Booking.com.
Don't Forget Travel Insurance
Travel insurance will protect you against illness, injury, theft, and cancellations. It's your protection in case anything goes wrong. You never go on a trip without it.
Best companies for activities
Check out Civitatis.com and find the best tours in English (French, Spanish and Italian)
Looking for the best companies to save money with?
Check out my resource page for the best companies to use when you travel! I list all the ones I use to save money when I travel – and I think will help you too! (Is in Spanish yet)
We are not native English speakers but we have decided to translate our post to English so we can share it with the whole world. If you see any spelling mistake or something, please let us know, it is so important to us. If you do so, we can improve our post and also our English knowledge! Thanks in advance!!!