Last Updated on 17 December, 2020 by Veronica
First time visiting Madrid? We will tell you what to see in Madrid and which are the essential places that you must go see when visiting the capital of Spain.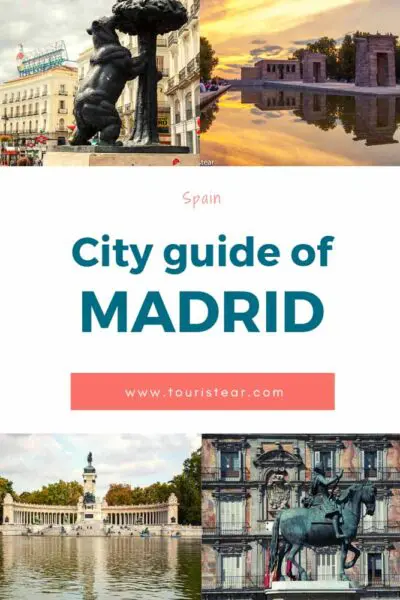 To begin with, there are many things to watch and do in Madrid! One weekend is not enough, but in today´s article I have prepared a journey through Madrid so that you can know more about their most important museums and the best views. 
How many days are you coming to Madrid? Here you have more articles to complete your visit to Madrid.
What to do and see in Madrid. Essential places
Is it the first time coming to Madrid? This are the 10 places that you can not miss in Madrid, if it is your first time and If you like taking your time, you can do all of the places by walk.
La Puerta del Sol (Sun Gate)
Puerta del Sol is one of the most famous and crowded squares of Madrid. You will find 3 well known places, like the Post Office, which is the oldest building of the park and the most famous. Mainly because they ring the bells  every 31st of December, every year.
The Bear and the Madroño: it is the symbol of Madrid, at the moment it is in the corner with the Alcalá street.
The Kilometer zero: it is the point where the radial roads of Spain begin, the typical thing is to take a picture on top of it.
Poster of Tío Pepe: it has been restored and it has been moved to another building, in 2009 it was declared historical heritage of the people of Madrid.
If you want to know more about the most antique places of Madrid, click on the link below.
Live a flamenco show
After visiting Sala Cardamomo, the tablao flamenco of Madrid has become an indispensable place that I would like to recommend you. Couple steps along Puerta del Sol you will find this particular tablao with more than 25 years of experience.
A place that brings the elite artists of every corner of Spain. Also, you will live an authentic flamenco experience beyond dinner and the enjoyment of the cuisine.
You can make a reservation through this link. More times than not, there are discounts that apply when you book 48 hours in advance.
Main Square of Madrid: Plaza Mayor
Pretty close from Puerta del sol there is the Main Square, which began to be built around the XV century. It is rectangular in shape and highlights the uniformity of the architecture.
237 balconies are present on the three-story residential buildings that face inward towards the Plaza. To enter or exit Plaza Mayor there are ten entrances to choose from. However, there are nine gates. The most famous gate is Arco de Cuchilleros.
It is a must that you try the calamari at the Main Square! There are many spots that assure they have the best calamari, so you can try a few of them and decide yourself.
Royal Palace and Cathedral of Almudena
Following the Main Street (Calle Mayor) you will meet with the Royal Palace and the Cathedral of Almudena. The Royal Palace was built where there used to be a Muslim fortress from the 9th century. It was destroyed due to a fire in 1734.
It is the official residence of the King although he does not live there, and it is used for official acts. The Almudena Cathedral was built between the 19th and 20th centuries and admission is free.
If you want to know more about the the oldest part of Madrid follow the link!
La Latina, where Madrilenians and tourists go for tapas
I believe this is my favorite neighborhood of Madrid, it´s of medieval origin. It is in the middle. If you're in  Plaza Mayor and you go down the stairs of the Arco de Cuchilleros, you can get there by walking 2 minutes. 
In this area locals and tourist mix each other since it is full of bars, pubs and traditional taverns. You must not leave Madrid without eating or drinking something at Cava Baja. It is very close to where the Rastro is made on Sundays.
Rastro de Madrid
El Rastro is an outdoor market that is held on Sundays. It is located around the Ribera de Curtidores and has more than 400 years of history. You can find everything from antiques, clothes and music to furniture.
If you like flea markets this is the flea market per excellence. It is ideal to go in the morning and then take an appetizer at La Latina. It is two minutes from the cellar walking down. The trail officially begins at 9 o'clock in the morning, and closes at 3 o'clock in the afternoon.
Reed: A walk through Lavapiés, El rastro and Puerta del Sol
Puerta de Alcalá
It is the most famous door in Madrid. It is inside Plaza de la Independencia, although everyone refers to this square as the Puerta de Alcalá. 
Carlos III sent Francesco Sabatini, an arquitect form the Royal House, to get it built. It was designed and built between 1774 and 1778. It is just opposite of one of the main entrances of Parque del Retiro.
It is the first triumph arch built in Europe after the fall of the Roman Empire, even before the one of Paris or that one of Brandenburg in Berlin.
Parque del Retiro
Its full name is Parque del Buen Retiro. It is the main and largest park in the center of Madrid. There are many things to see: the lake where you can take a boat ride, the crystal palace, the monument to King Alfonso XII, the former Royal Ceramic Factory, the army museum, the Paseo de la Argentina and more.
It is an ideal place to walk, relax, have a drink … It is worth every minute. Ideal if you have children.
Prado Museum
The Prado Museum is one of the most important and well-known museums in the world, not only for the works it has exhibited, but also for the immense amount of works that it has in deposit and can not exhibit due to lack of space.
It had to be expanded a few years ago, taking advantage of the space of the cloister of the Jeronimos Church. In its web site you can find the itineraries depending on how you want to manage your time in there.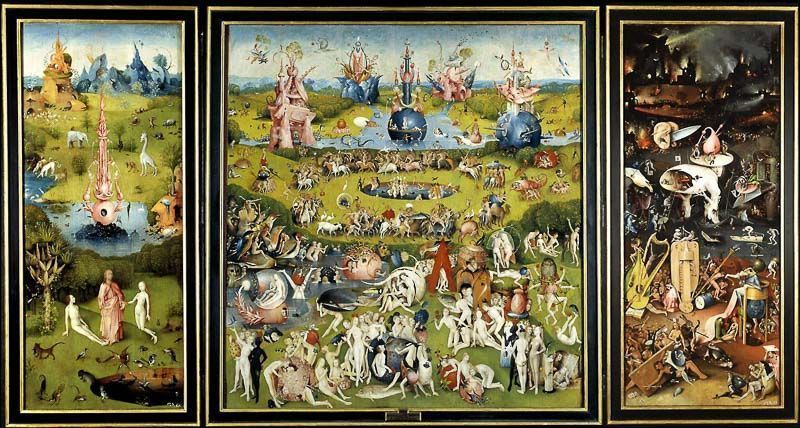 Plaza de Cibeles
It is in the center of the city, at the intersection of Calle Alcalá, Paseo de Recoletos and Paseo del Prado. In the center of the square is the Fuente de la Cibeles, it is one of the most important symbols of Madrid, it was built in 1777 and 1782.
At the corners of the square there is the Palacio Cibeles, the most beautiful building from my point of view, which is now the headquarters of the City Council. They recently opened on the 6th floor a restaurant and a rooftop, where you can enjoy a drink at a fair price.
The Banco de España building (the Buena Vista Palace) which is the headquarters of the Army and the Linares Palace was built in 1873 and in its gardens there is the Casa de América.
Gran Vía. Plaza de España. Temple of Debod
The Gran Vía should be the most famous street in Madrid. It offers many shops and there are three cinemas. If you fancy seeing a movie I recommend any of the three theaters that have a great variety in musicals.
Buildings to be highlighted:
Metropolis Building
Telefónica Building. It was the first European skyscraper with 89 meters high
Matesans House
Press Palace
If you continue along the Gran Vía, you will arrive at the Plaza de España, which is at the western end. At the center of the square there is a monument to Miguel de Cervantes with bronze sculptures of Don Quixote and Sancho Panza.
Around here there are many sites of interest, but if you do not have too much time I would not miss the Templo de Debod. It is next to Parque del Oeste, which is a 2200 years old Egyptian monument and it was opened in 1972.
These are the 10 places you can not miss in Madrid. The first 5 you can see in one day with the exception of the Rastro because it is open only sundays and holidays. I recommend that you combine them according to your interests.
If you have any questions or want to recommend an itinerary, do not hesitate to write me!
Where to sleep in Madrid?
Are you spending a night in Madrid? I recommend you that you stay near downtown. This way you will have all essential places near, and you can walk to everyone of them. You can look at the different hotels options that you can find in Madrid.
I hope that you enjoy your visit to Madrid and tell me about it!
If you have any questions or want to recommend an itinerary, do not hesitate to write me!
Prepare Your Trip To Madrid
Book Your Trip
Book Your Flight
Find a cheap flight by using Skyscanner.
Book Your Accommodation
You can book your hostel, hotel, or apartments on Booking.com.
Don't Forget Travel Insurance
Travel insurance will protect you against illness, injury, theft, and cancellations. It's your protection in case anything goes wrong. You never go on a trip without it.
Best companies for activities
Check out Civitatis.com and find the best tours in English (French, Spanish and Italian)
Looking for the best companies to save money with?
Check out my resource page for the best companies to use when you travel! I list all the ones I use to save money when I travel – and I think will help you too! (Is in Spanish yet)
We are not native English speakers but we have decided to translate our post to English so we can share it with the whole world. If you see any spelling mistake or something, please let us know, it is so important to us. If you do so, we can improve our post and also our English knowledge! Thanks in advance!!!
This post may contain affiliate links. That means if you click and buy, I may receive a small commission (at zero cost to you). The commission helps us to keep this project running and to continue creating useful content for your travels. Thank you so much for your support! Please see my Affiliate Disclosure Policy for more information.