5 Best Places To Visit In April And May
We start thinking about our summer plans in April and May.
But, one of the best times to travel is precisely in the months when spring blooms in various parts of the world, and we can enjoy the best vacations enjoying and knowing the most fabulous scenery.
5 Wonderful Destinations to Visit in April and May
The Netherlands
With the arrival of spring, the Netherlands is one of the most colorful places in the world, as a national icon reappears. It's peak tulip season so you can tour the country for miles and miles of fields filled with tulips of all colors.
It's a truly breathtaking sight, but if you want the best of the best in one place, head to Keukenhof Park and Gardens.
You can find Keukenhof Park guided tours here!
With more than 7 million tulips, daffodils, and hyacinths in bloom on more than 32 hectares, people named it "the Garden of Europe."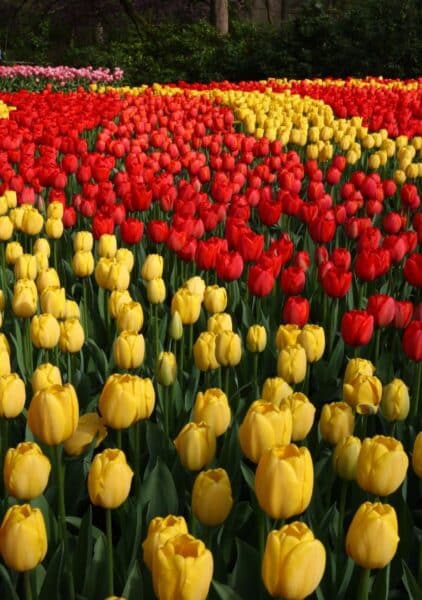 On Saturday, April 13, the 72nd edition of the Bollenstreek (bulb growing area) Bloemencorso (flower parade) follows a 40-kilometer route from Noordwijk to Haarlem, passing Keukenhof around 15:30.
Arrive early that day to explore the garden and wait for the parade to pass.
In Amsterdam's capital, even more, is going on towards the end of April. Saturday, April 27, is King's Day, a national holiday. It is the Dutch equivalent of St. Patrick's Day in Ireland, with all the costumes (orange instead of green, obviously!).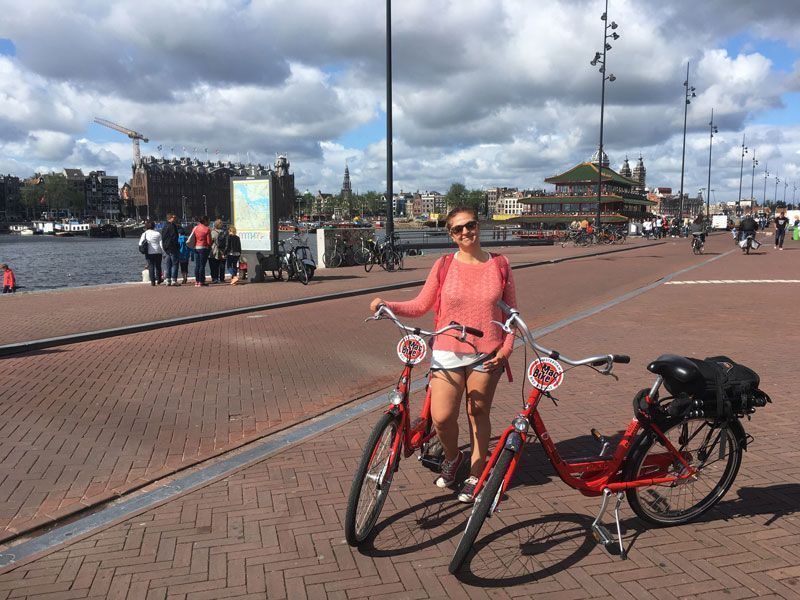 Lots of partying and fun and an even more festive atmosphere than this city usually offers. We recommend getting the Amsterdam City Card if you stay in Amsterdam for days.
You can plan your itinerary based on the places included in the pass.
If you want to explore the capital, we suggest touring Amsterdam by bicycle. You can sign up for a bike rental here.
Jordan
Jordan is a beautiful country of all the countries in the Middle East. Jordan has possibly the most astonishingly diverse terrain and landscapes: mountains and deserts, modern cities and ancient temples, seaside resorts, and nature reserves.
Therefore, a great option to tour the beauties offered by this exuberant and beautiful country is by motorcycle.
Starting from the deepest valley in the world, the Jordan Valley, you can travel the 47-kilometer (29-mile) route and even detour to Aqaba on the Red Sea, the country's only coastal city. No matter where you go, you will always experience breathtaking views.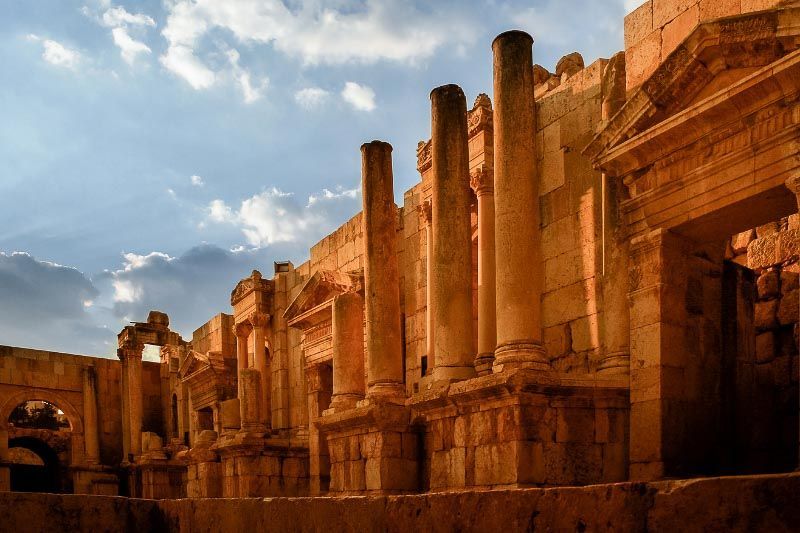 You can find the 15th-century town of Dana near a vast ravine and a biosphere park.
Mount Nebo is the mountain where Moses looked upon the promised land. The Roman walled city of Jerash is a must-see destination on your tour. And, of course, the iconic city of Petra.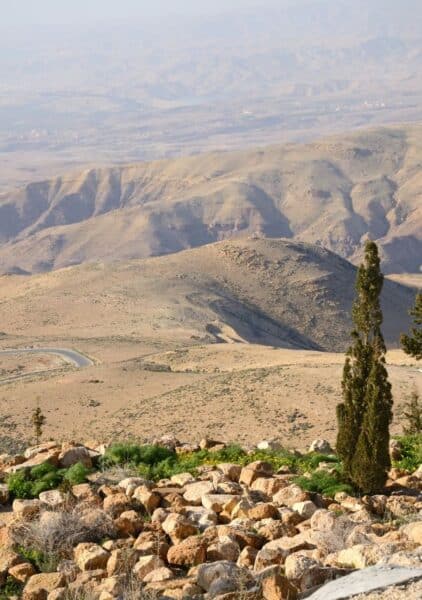 Jordan is a beautiful country, and exploring it by motorcycle gives you even more freedom. This means you can make your schedule, get off the beaten path, and even camp overnight if you feel more adventurous.
You might also be walking around more to make your trip to Jordan the trip of a lifetime. You need the best travel shoes to help you explore this beautiful place more. Get the best pair here!
Jiangsu, China
Like coffee tourism, where many come to Costa Rica, there is tea tourism. Jiangsu is one of the best places to experience how they harvest tea and get to know the plantations. The best tea in the world is in Jiangsu, China.
If you are coming from Shanghai, you can go to Jiangsu by train, bus, and taxi. You can go at your own pace and see the views of the coastal province of China by renting a car.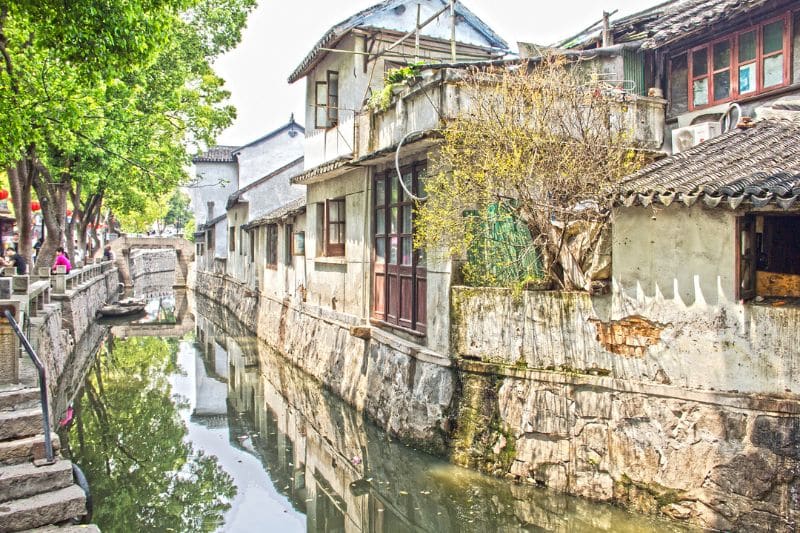 Suzhou city can be your base while traveling to the East Hill Mountains and Taihu Lake region to participate in the Biluochun Tea Culture and Tourism Festival. Book accommodation in Suzhou city here.
Locals and visitors alike are encouraged to help pick the tea leaves and watch the entire tea making process for themselves.
Biluochun tea is one of China's most unique teas, with over a thousand years of history.
It has to do with the entire production process done by hand. The leaves (admired for their healing power) are also so delicate and sweet that you can eat them after drinking the tea infusion.
When visiting Taihu, you will also witness ancient tea ceremonies, local music, and folk art performances and eat traditional food of traditional sweets and treats made from the tea leaves.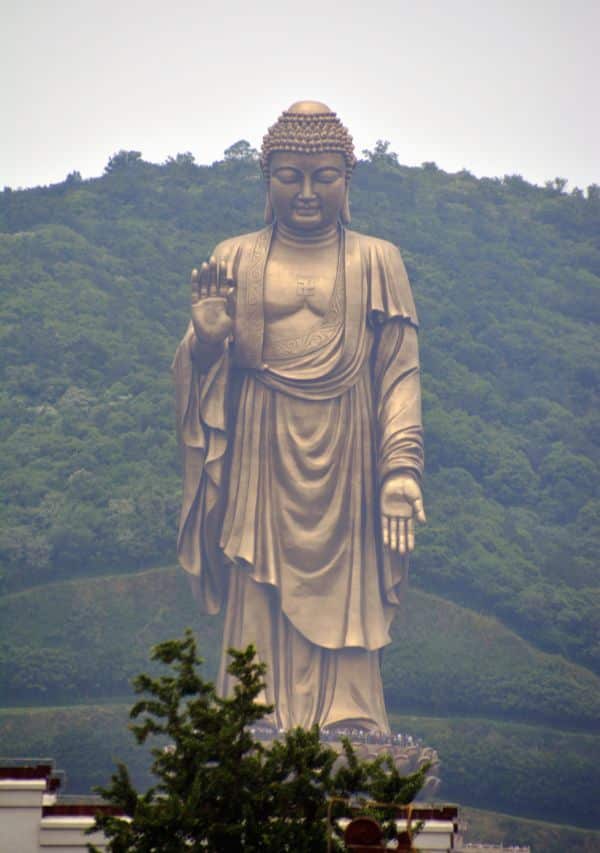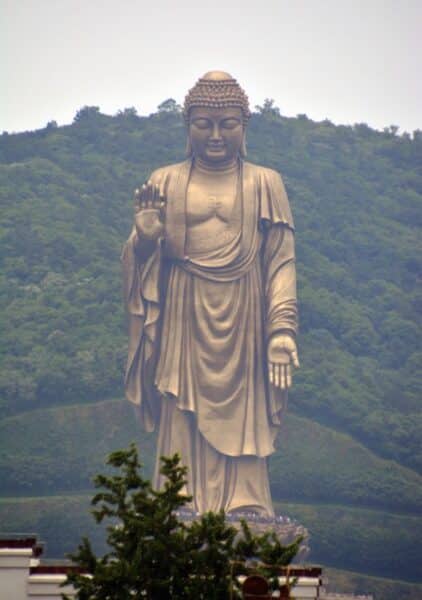 If you are going to the Taihu, see the 88-meter-tall bronze Buddha! It is a must-see. You can book a tour of these amazing wonders here.
Tallinn, Estonia
2019 marked the 30th anniversary of Jazzkaar, the largest jazz festival in the Baltic region. The festival was held from April 19 to 28. Musicians from all corners of the world are heading to the beautiful city of Tallinn to participate.
The festival was at the Telliskivi Creative City cultural center on the outskirts of the Old City. While jazz is the festival's core, it expands into rock, pop, electro, classical, and improvisational variations.
Interestingly, it also goes toward staging intimate concerts in private venues, recording studios, coffee shops, or even people's homes.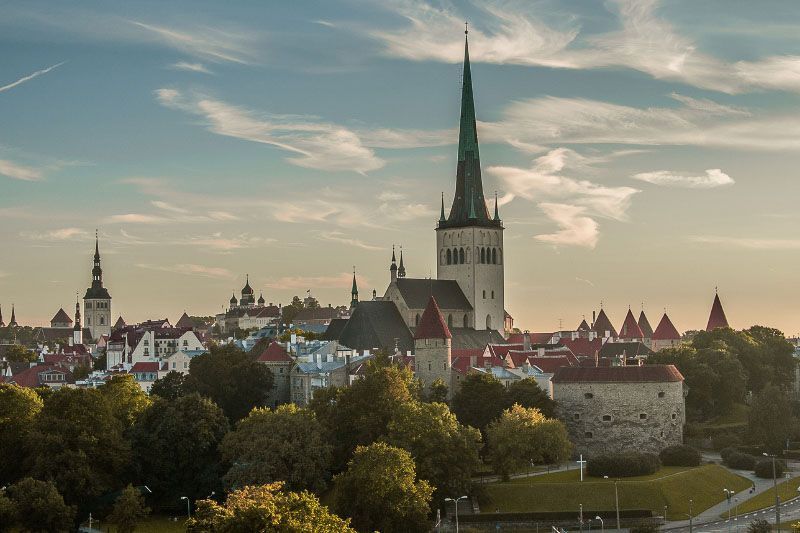 Apart from that, you can take a closer look at the city of Tallinn, which is always a good thing. With its medieval, walled, cobbled, and peculiar old town, it is one of the best preserved in Europe. You can sign up for the medieval experience here.
Combining old and new, it is also a hub for young companies. It has the highest number of startups per capita of any city in the world. It is a very cool place, and this spring could be the perfect time to visit this beautiful city.
Kyoto, Japan
Japan's ancient capital, Kyoto, is possibly the best place in the country to see cherry blossoms.
It is a beautiful time of year throughout Japan as the cherry trees burst into pink blossoms.
From Osaka International Airport, you can book a train ride to Kyoto. The ride from Shin-Osaka Station to Kyoto Station is only 14 minutes. Another option is renting a car which takes around 50 minutes.
Sakura trees and their flowers are a massively important part of Japanese culture. Their massive clouds are a metaphor for the ephemeral nature of life, and their beauty and transience seem to reflect the fragile nature of life and mortality.
Japan's ancient capital, Kyoto, is arguably the best place in the country to see cherry blossom trees in bloom.
The Kamo River has lines of cherry blossom trees. You can sit under the flowers, have a picnic, or enjoy a mix of history and culture at the Imperial Palace Park in Maruyama Park.
The beautiful Philosopher's Path on the canal side is another attractive option, either during the day or at night.
As the warmer weather moves from the country's south to the north, so do the flowers.
If you have time, consider taking a more extended tour of Japan, from south to north, following the cherry blossoms. It will simply be an unforgettable trip.
How Do You Stay Connected When Traveling in April and May?
Preparing for a multi-country April and May trip also means finding out how to stay connected online, call, and send messages. We always search for internet sims by country, but now, we use Airalo.
You can buy the internet sim here!
Travel Insurance for April and May Trip
Most times, we plan our trip for April and May early. We can plan our budget early and save for our travel insurance.
HeyMondo has accredited partners worldwide, especially in the Netherlands, Jordan, China, Estonia, and Japan. Use this link to get discounted rates for your travel insurance for your April and May trips.
Do you already have plans for spring? Tell us about it in the comments!!!
Plan Your Trip for Spring
Save this image to your
Pinterest

!
Last Updated on 8 September, 2023 by Veronica
Disclosure: Some of the links on this post are affiliate links, meaning at no additional cost to you, I may earn a small commission if you click through and make a purchase.
Author: Veronica
Vero, a seasoned traveler, has explored 25 countries and lived in five, gaining a rich perspective and fostering an infectious passion for travel. With a heart full of wanderlust, Vero uncovers the world's hidden gems and shares insights, tips, and planning advice to inspire and assist fellow adventurers. Join Vero and let the shared passion for travel create unforgettable memories.