How to Plan Your Dream Trip to Japan: Tips and Tricks
Planning a trip to Japan can be an exciting and daunting task, especially if it's your first time visiting this beautiful country. With so many destinations to choose from, attractions to see, and cultural experiences to have, it can be overwhelming to plan the perfect itinerary.
But fear not! We've got you covered.
In this article, we'll guide you through the process of planning an ideal trip to Japan, covering everything from the best time to visit, must-see destinations, transportation options, and accommodation choices.
Whether you're interested in exploring the modern cities of Tokyo and Osaka or immersing yourself in ancient culture in Kyoto, we'll provide you with all the information you need to create a memorable travel experience.
We have just returned from our 11-day trip to Japan and want to tell you about it. But let's start at the very beginning: planning your own epic trip to this incredible destination. From crafting the perfect itinerary to discovering hidden gems, we'll guide you through every step of the way.
Get ready to immerse yourself in Japan's vibrant culture, awe-inspiring landscapes, and mouthwatering cuisine. It's time to embark on a thrilling DIY adventure and create memories that will last a lifetime. Buckle up because Japan is waiting to enchant you!
Disclosure: Some of the links on this post are affiliate links, meaning at no additional cost to you, I may earn a small commission if you click through and make a purchase.
When to Visit Japan
Planning a trip to Japan is an exciting adventure, but choosing the right time to visit can be a bit difficult. In this section, we will discuss the best time to visit Japan, the weather, and the seasons to help you make an informed decision.
Best Time to Visit
The best time to visit Japan is during the spring (March to April) and autumn (October to early December). These seasons offer mild temperatures, beautiful scenery, and fewer crowds.
The cherry blossom season (sakura) in spring and the autumn leaves (koyo) in fall, are the most popular times to visit Japan. However, keep in mind that these seasons are also the busiest and most expensive times to travel.
If you prefer to avoid crowds and save money, consider visiting Japan during the winter (December to February) or summer (June to August).
Winter is an excellent time to visit Japan if you enjoy winter sports, such as skiing and snowboarding. Summer is a great time to visit if you're interested in festivals and events, such as the Obon Festival in August.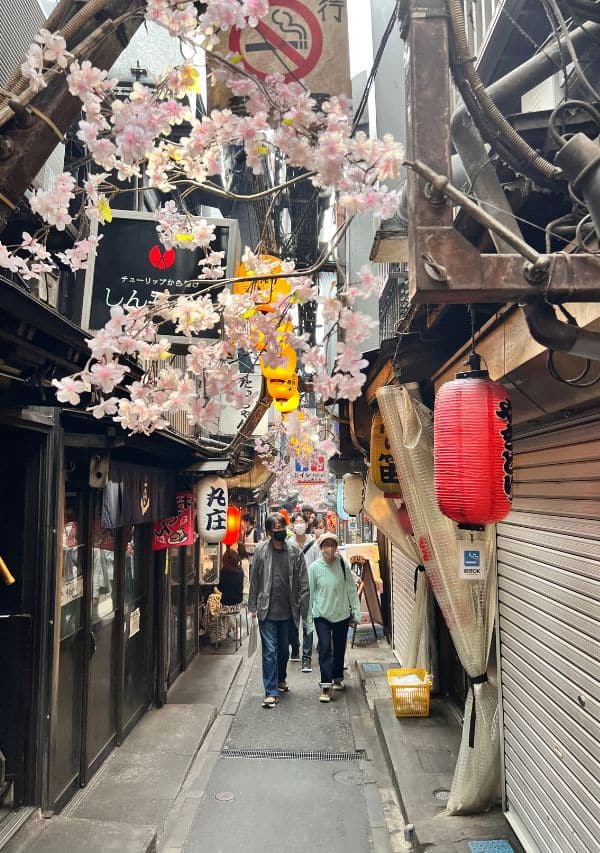 We visited Japan from April 29th to May 10th. We were there during the Golden Week, which includes three major holidays, including Children's Day on May 5th. The downside of this week is the crowds in Kyoto, but if you're in Tokyo or Osaka, you'll find fewer people.
Another challenging aspect is booking Shinkansen trains at the desired time. You often have to choose from the available options rather than the exact time you prefer.
That's why we opted for the Green Car, the first-class Shinkansen, to have more availability, and it worked out great for us. We only had fewer options when traveling from Hakone to Kyoto, but I'll tell you more about that later.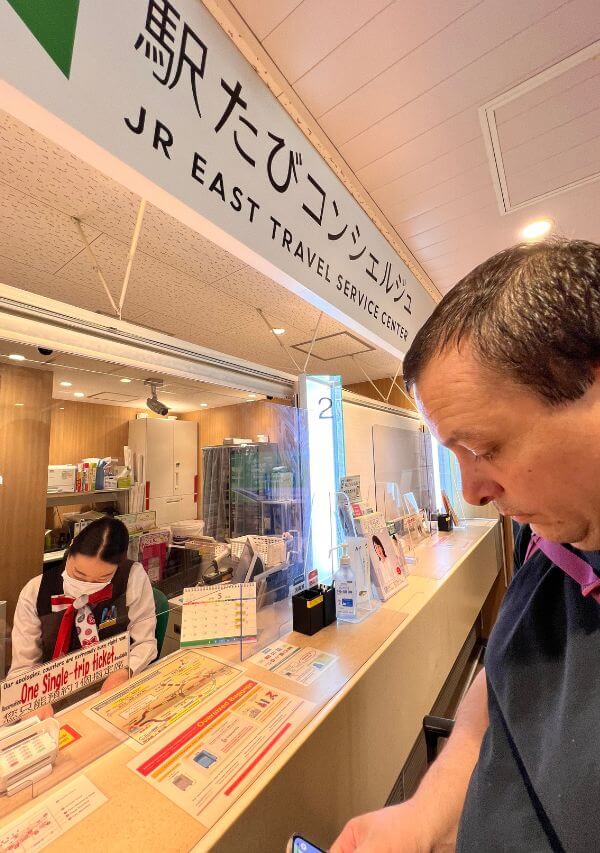 The great thing about traveling during Golden Week is the abundance of outdoor activities, festivals, markets, and special offers, plus there are fewer crowds in the major cities.
Weather and Seasons
Japan has four distinct seasons, each with its own unique weather and scenery. The weather in Japan can vary greatly depending on the season and location. Here's a breakdown of the weather and seasons in Japan:
Spring (March to May): Mild temperatures, cherry blossom season, and occasional rain.
Summer (June to August): Hot and humid with occasional typhoons.
Autumn (September to November): Mild temperatures, autumn leaves, and occasional rain.
Winter (December to February): Cold with occasional snow.
It's important to note that Japan's weather can be unpredictable, so be sure to check the weather forecast before your trip and pack accordingly.
Additionally, Japan has several national holidays and events that can affect your travel plans, such as Golden Week in late April and early May and New Year's in early January.
In conclusion, the best time to visit Japan is during the spring and autumn, but each season has its own unique charm.
Planning Your Trip to Japan
The Planning when you are considering Japan can be a job itself, but you can sort it out if you put some time and dedication. Here are some essential things to consider when planning your ideal trip to Japan.
Budgeting
The first thing we did once we chose Japan as our next vacation destination was to get an idea of the trip's cost and start saving.
Japan can be considered an expensive country to visit, and this was exactly our mindset. However, once we were there we were pleasantly surprised. Japan is generally much cheaper than France!.
Food and hotels are more affordable than Paris, while public transportation and the Shinkansen can be considered relatively more expensive.
The great thing is that there are numerous free activities and places to visit, and even the ones with admission fees are quite affordable, with some exceptions like the Skytree.
We strongly encourage to do a proper research about the costs of flights, accommodation, food, and activities. You can save money by traveling during the off-season, using public transportation instead of taxis, and eating at local restaurants instead of high-end establishments.
The next post we will write is about the cost of traveling to Japan. We'll share our detailed expense spreadsheet, and you'll be amazed at the breakdown of all our expenses.
Disclosure: When we travel we exchange 1€= 150Yen, the best exchange was 1€= 151¥ and the worst 1€= 148¥.
How Many Days Spend in Japan
The number of days to spend in Japan depends on your preferences and the places you want to visit.
Ideally, I would recommend spending at least 10-14 days to get a good taste of the country. This allows you to explore popular destinations like Tokyo, Kyoto, Osaka, and Hiroshima, as well as experience the rich cultural heritage, stunning landscapes, and delicious cuisine that Japan has to offer.
However, if you have limited time, a shorter trip of 5-7 days can still provide a memorable experience, focusing on one or two specific cities. Ultimately, it's important to plan according to your interests and make the most of the time you have available.
In our case, we had two weeks of vacation, but we spent one day on the way there and another on the way back, leaving us with a total of 11 full days to explore Japan.
In these eleven days, we were able to visit Tokyo, Hakone, Kyoto, Osaka, Hiroshima, and Miyajima. It was a spectacular trip, but I was left wanting more. If you have more days, make the most of them!
We are already planning our trip for next year, and in the post about the cost of traveling to Japan, I will tell you how we will do it.
Visa and Vaccinations
Most visitors to Japan do not need a visa for stays of up to 90 days. However, it's always a good idea to check the visa requirements for your country before booking your trip.
With the vaccination requirements, the entry conditions have been changing significantly in recent months. It's best to check the necessary procedures a few months before your travel date and keep reviewing any updates closer to your trip.
For example, on May 8th, the QR code requirement for the COVID-19 vaccine was lifted for many countries except China. Let's see what happens in the future.
Booking Accommodation
Booking accommodation in Japan can be a bit tricky, especially during peak travel season. Consider booking your accommodation in advance to ensure you have a place to stay.
There are many options to choose from, including classical hotels, capsule hotels, hostels, and traditional ryokans.
The cheapest room prices start at around €20 with capsule hotels; from there, you can find a wide range of prices.
We have stayed in well-located 4-star hotels for less than €80 per night. However, we have also paid nearly €200 for a night in a Ryokan in Hakone. So, you can see that you can find accommodation that suits your preferences and budget in Japan.
Check here accommodation for your trip to Japan.
Transportation
Japan's efficient and reliable transportation system makes it easy to get around. Consider purchasing a Japan Rail Pass if you plan on traveling between cities. It's also a good idea to download a transportation app to help navigate the train and bus systems like Google Maps.
One excellent thing about transportation in Japan is that with a single card like Pasmo or Suica, you can travel throughout the country. This means that this one card works not only in Tokyo but also in Hakone, Kyoto, Osaka, and other cities.
Moreover, it functions as a prepaid card and can be used for payment at many places, including 7-Eleven stores.
Also, keep in mind that if you purchase the Japan Rail Pass, you can use all JR transportation services during the validity period of your pass. I will share all the details in a blog post dedicated to transportation in Japan.
Pocket Wifi and Phone Service
Staying connected while traveling is important. Consider renting a pocket wifi device or purchasing a SIM card for your phone to ensure you have internet access while on the go. Many hotels and cafes also offer free wifi, so take advantage of those opportunities as well.
During our trip to Japan, we tried two different eSIM cards to see which one worked better. I used the 15-day Holiday eSIM with 6GB of 5G internet, while Fer used BYTESIM a 10-day eSIM with 10GB.
I was thrilled that the Holiday eSIM worked on 5G, as I didn't expect it.
However, I used up the 6GB around the ninth day and had to rely on 3G for the remaining days. I used up the data because I was uploading videos to Instagram stories using mobile data instead of Wi-Fi.
So, to make your data last longer, avoid doing the same and wait to connect to a Wi-Fi network.
Before You Travel To Japan, You Need to Check
Top Destinations in Japan
Japan has a rich cultural heritage, fascinating history, and a unique blend of modern and traditional elements.
From bustling cities to serene countryside, there is something for everyone in this beautiful country. Here are some of the top destinations in Japan that you should consider visiting on your trip.
Tokyo
Tokyo is the capital city of Japan and one of the most popular tourist destinations. It is a modern metropolis with a vibrant nightlife, world-class restaurants, and shopping districts.
Shibuya is a popular neighborhood in Tokyo known for its trendy fashion boutiques and nightlife.
Asakusa is another popular neighborhood that offers a glimpse into Tokyo's rich history and culture. Take a walking tour of the area to see the famous Senso-ji Temple and Nakamise shopping street.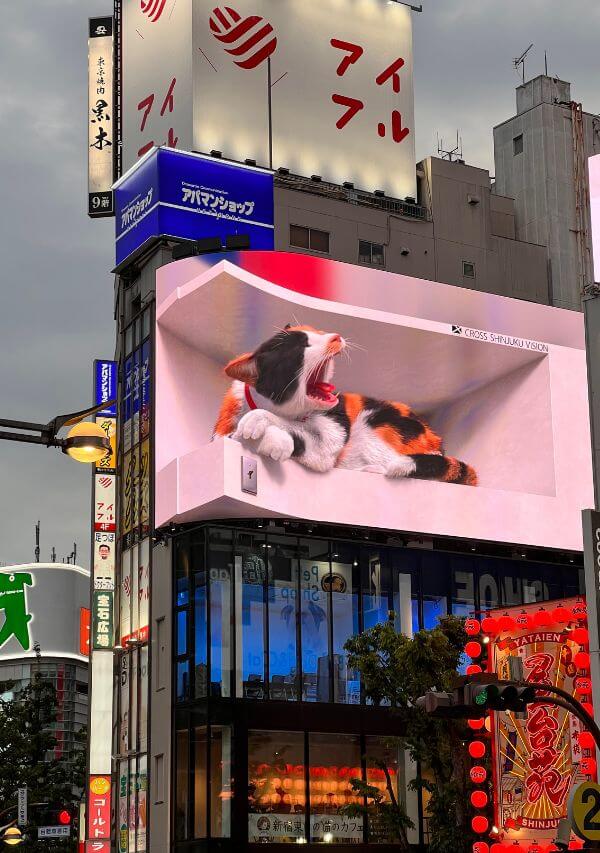 I loved Tokyo, I loved the blend of modernity and tradition, the people, the food, and the diverse neighborhoods that feel like different cities. I'm already planning a trip for next year.
Kyoto
Kyoto is a city that is steeped in history and tradition. It is home to many famous temples and shrines, including Kinkaku-ji and the famous Fushimi Inari Shrine. The city is also known for its beautiful gardens and traditional Japanese architecture.
Arashiyama is a popular Kyoto district known for its bamboo groves and scenic views. For a unique experience, consider staying at a ryokan, a traditional Japanese inn.
Osaka
Osaka is a vibrant city that is known for its food and nightlife. It is home to many famous attractions, including the Osaka Castle and the Universal Studios Japan theme park.
The city is also known for its street food, including takoyaki (octopus balls) and okonomiyaki (Japanese-style pancakes).
If you are traveling solo, for a unique experience, consider staying at a capsule hotel, a type of hotel that features small, capsule-like rooms.
Hiroshima
Hiroshima is a city that is known for its tragic history and inspiring resilience. It is home to the Hiroshima Peace Memorial Park, which commemorates the victims of the atomic bomb that was dropped on the city in 1945.
The city is also known for its beautiful gardens and scenic views. Take a trip to Miyajima Island to see the famous Itsukushima Shrine and the floating torii gate.
Nara
Nara is a city that is known for its ancient temples and shrines. It was once the capital of Japan and is home to many famous attractions, including the Todai-ji Temple and the Kasuga-taisha Shrine.
The city is also known for its friendly deer, which roam freely in Nara Park. For a unique experience, take a ride on the Shinkansen, Japan's famous bullet train, to get to Nara quickly and comfortably.
Experiencing Japanese Culture
Japan is a country with a rich and diverse culture that has fascinated travelers for centuries. From ancient temples and shrines to traditional ryokans and onsens, there are plenty of ways to experience Japanese culture during your trip. Here are some of the top cultural experiences to consider:
Onsen
Onsen, or hot springs, are a quintessential part of Japanese culture. There are thousands of onsens throughout Japan, ranging from rustic outdoor baths to luxurious indoor spas.
Many onsens are located in scenic areas, such as the mountains or by the sea, making them the perfect place to relax and unwind after a day of sightseeing.
Be sure to follow proper etiquette when visiting an onsen, such as washing thoroughly before entering the bath and refraining from wearing swimwear.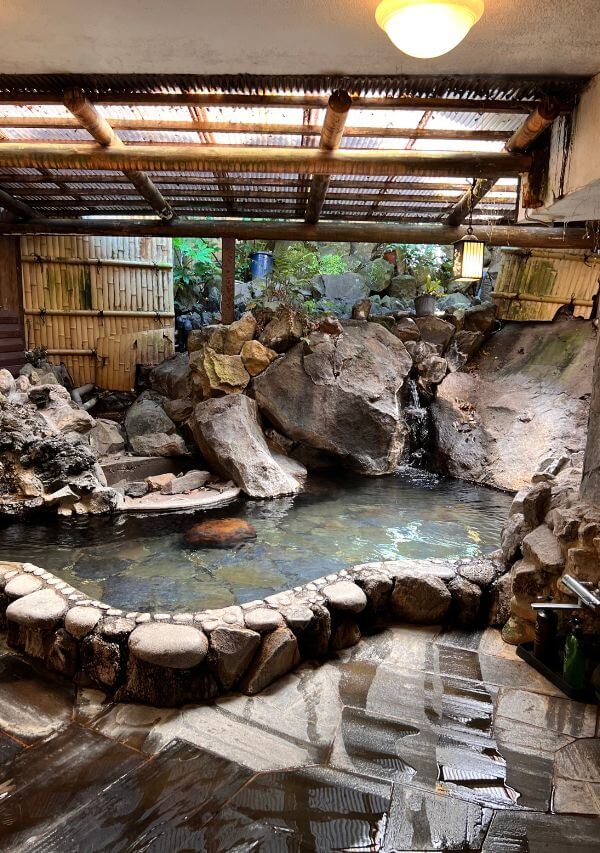 We visited two completely different onsens. The first one was a wonderful private onsen located in the ryokan we had booked in Hakone, while the second one was the top floor of our hotel in Osaka.
The latter was more like a spa pool, and men and women used it separately. Fer had a different card than mine, so we each went to the corresponding onsen. I'll share more details about this experience in other posts, but it's definitely something you must try when in Japan.
Ryokan
A ryokan is a traditional Japanese inn that offers a unique cultural experience. These accommodations typically feature tatami floors, futon beds, and communal baths.
Many ryokans also serve kaiseki, a multi-course Japanese dinner that showcases seasonal ingredients and traditional cooking techniques. Staying at a ryokan is a great way to immerse yourself in Japanese culture and hospitality.
We enjoyed a beautiful ryokan in Hakone. I'll leave you the link to take a look. It was a unique experience, and despite sleeping on a futon, it was one of the best nights of sleep I had in Japan.
Japanese Cuisine
Japanese cuisine is renowned for its fresh ingredients, delicate flavors, and beautiful presentation. From sushi and ramen to tempura and udon, there are countless dishes to try during your trip. Be sure to sample local specialties, such as okonomiyaki in Osaka or takoyaki in Kyoto.
You can also take a cooking class to learn how to make your favorite Japanese dishes at home.
I must tell you that I loved everything I ate in Japan, except for liver and tongue, not really for my taste. The fish is super fresh, and the ramen—I only found a similar ramen at Kodawari Ramen Tsukiji (Paris). Everything was excellent, from street food to takoyaki balls and skewers.
And the prices were very good. We had a fabulous ramen in Osaka, probably the best of the trip, for about €8 in exchange, less than 1300 yen! (at the moment, the exchange was 1€= 151 Yen)
Let me tell you our method for choosing restaurants: we look for places frequented by locals, with good ratings, and that are not tourist traps.
Yes, most of the menus were in Japanese, but luckily I can read Hiragana and Katakana, and some kanji. There are also fantastic translators available on smartphones.
If you enjoy Japanese food, this, from my humble point of view, is the best way to choose restaurants. Another option is to look at the line outside the door. If it consists mostly of Japanese people, join the line too. It usually moves quickly!
Temples and Shrines
Japan is home to thousands of temples and shrines, each with its own unique history and architecture.
Some of the most famous include Fushimi Inari Shrine in Kyoto, Senso-ji Temple in Tokyo, and Itsukushima Shrine on Miyajima Island.
Be sure to learn about the customs and rituals associated with visiting temples and shrines, such as bowing and washing your hands before entering.
Overall, experiencing Japanese culture is an essential part of any trip to Japan. Whether you're soaking in an onsen, sleeping in a ryokan, savoring Japanese cuisine, or exploring ancient temples and shrines, there are plenty of opportunities to learn and appreciate the country's rich cultural heritage.
Don't be afraid to use basic Japanese phrases, such as "arigato gozaimasu" (thank you) and "sumimasen" (excuse me), to show your respect and appreciation for the local culture.
Getting Around Japan
When planning a trip to Japan, it's important to consider how you will get around the country. Japan has an extensive public transportation system that includes trains, buses, and subways. In this section, we'll cover some of the most popular ways to get around Japan.
Japan Rail Pass
The Japan Rail Pass is a must-have for anyone planning to travel around Japan by train. This pass gives you unlimited access to all Japan Rail (JR) trains, including the famous Shinkansen bullet trains, for a set number of days.
The pass is available for 7, 14, or 21 days, and must be purchased before you arrive in Japan. The cost of the pass varies depending on the length of time you choose and whether you want standard or green car (first class) seating.
Shinkansen
The Shinkansen, or bullet train, is a high-speed train that runs throughout Japan. These trains are a popular way to travel between major cities, as they are fast, comfortable, and efficient. With a Japan Rail Pass, you can ride the Shinkansen as much as you like during the duration of your pass.
Public Transport
Japan's public transportation system is one of the best in the world. In addition to trains, some buses and subways can take you just about anywhere you need to go.
Most cities in Japan have their own subway system, and buses are a great way to get around smaller towns.
If you're planning to use public transportation a lot during your trip, consider getting a prepaid IC card, such as a Suica or Pasmo card, which can be used on trains, buses, and subways throughout Japan.
Walking Tours
Walking tours are a great way to explore Japan's cities and towns on foot. Many tour companies offer guided walking tours that take you to some of the most popular sights and attractions.
These tours can be a great way to learn more about Japan's history and culture, and to meet other travelers. If you prefer to explore on your own, consider downloading a walking tour app, such as GPSmyCity, which provides self-guided walking tours of many Japanese cities.
Miscellaneous Tips
When planning a trip to Japan, there are a few miscellaneous tips that can make your experience smoother and more enjoyable.
In this section, we'll cover packing essentials, money and cash, travel insurance, and Japanese etiquette.
Packing List
When it comes to packing for Japan, it's important to consider the weather and the activities you'll be doing.
Japan experiences all four seasons, so make sure to pack appropriate clothing for the time of year you'll be visiting.
Additionally, Japan has a unique culture and dress code, so it's important to pack respectfully. Here are a few items to consider adding to your packing list:
Comfortable walking shoes, at least 2 pairs (depends on the season, bring waterproof shoes)
Lightweight, breathable clothing
A light jacket or sweater for cooler evenings
Sunscreen and a hat for sunny days
A reusable water bottle
A small backpack or tote bag for daily use
A power adapter for your electronics
Money and Cash
In Japan, cash is king. While credit cards are accepted at some larger stores and restaurants, many smaller businesses only accept cash.
It's a good idea to carry some yen with you at all times. ATMs are widely available, but make sure to check with your bank about international fees before you go. It's also a good idea to let your bank know you'll be traveling to Japan to avoid any issues with your account.
During our trip to Japan, we used the WISE card for both withdrawing cash from ATMs and making payments in Yen. The great thing about this card is that you can create an account in Yen and make direct payments in this currency.
The first three cash withdrawals are free, so make sure to withdraw the amount you need to avoid paying fees. Japan is a safe place, so there's no problem carrying cash with you.
*Discloser: this may change at Wise discretion.
Travel Insurance
Travel insurance is always a good idea when traveling internationally, and Japan is no exception.
Make sure to purchase travel insurance that covers medical emergencies, trip cancellations, and lost or stolen luggage. It's also important to read the fine print and make sure you understand what is and isn't covered.
We used the Mondo travel insurance for our trip to Japan, luckily, we didn't have to use it, but they offer great coverage, excellent conditions, and an exceptional price. Take a look here and get a quote for your travel dates, you'll be surprised by the price.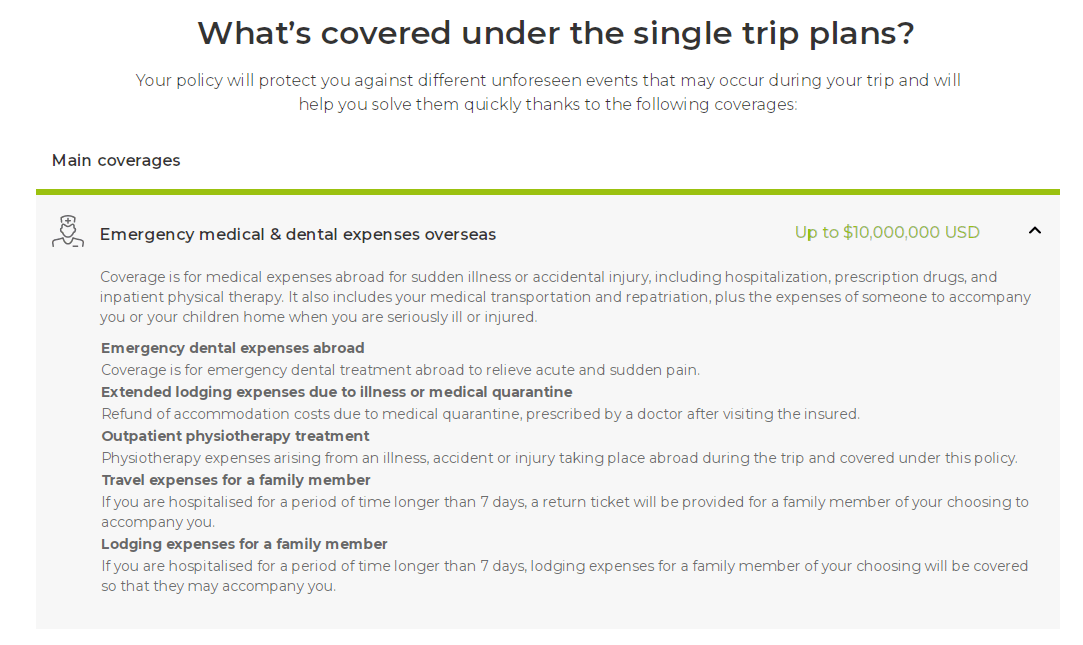 Japanese Etiquette
Japan has a unique culture with its own set of etiquette rules. While it's impossible to learn everything before you go, here are a few tips to keep in mind:
Remove your shoes when entering someone's home, a traditional Japanese inn (ryokan) or even other places like temples, tea houses, etc.
Bowing is a common greeting in Japan. A slight bow is appropriate in most situations.
Avoid blowing your nose in public. If you need to blow your nose, excuse yourself to a restroom.
Do not tip in Japan. It's not expected and can even be perceived as rude.
When using chopsticks, do not stick them upright in a bowl of rice. This is associated with funerals in Japan.
By keeping these tips in mind, you'll easily navigate Japan's unique culture and customs. Do you have any more tips or any doubts?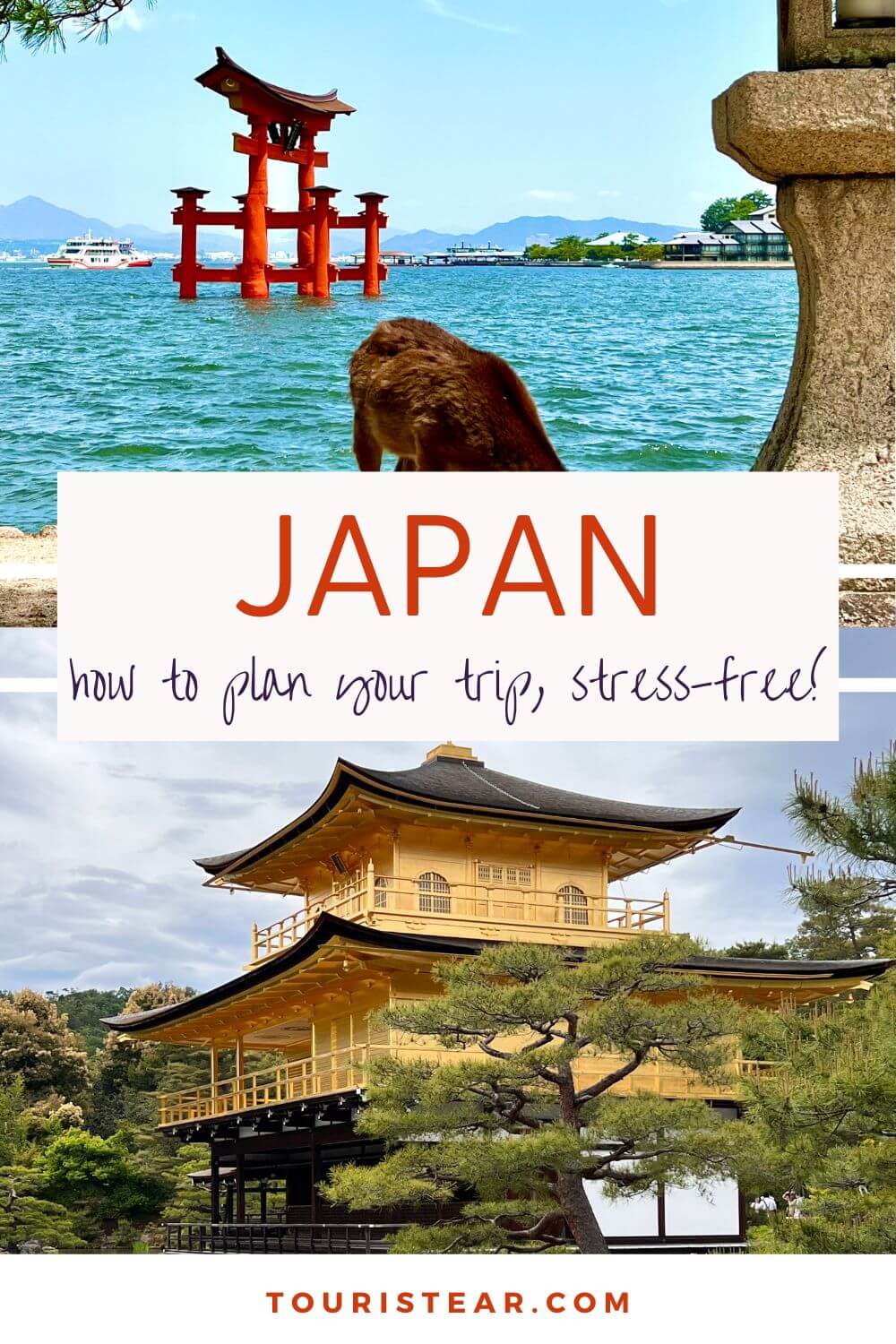 Last Updated on 7 September, 2023 by Veronica