Ultimate 1-Week Itinerary in Salta, Argentina
Salta is known as Salta "la Linda," something like Salta the beautiful or Salta the cute. It is one of the most beautiful provinces in Argentina.
It is located in the northwest of Argentina and has wonderful landscapes that will leave you amazed!
During these 7 days, you'll enjoy many of its attractions, among them
So, in this post, I'll tell you about the itinerary and how to plan your trip to Salta, Argentina. Shall we?
Salta Road Trip Itinerary in a Map
Best Things To Do in Salta? 1-week Itinerary
Day 1. Arrival in Salta
On the first day in Salta, it was pretty quiet. I arrived by bus from San Salvador de Jujuy, which is about two hours away, and I took the bus early to arrive at a good time. The best visit in Jujuy is Quebrada de Humahuaca; you can't miss it.
You can arrive in Salta by plane from Buenos Aires, another Argentinian airport, or from neighboring countries.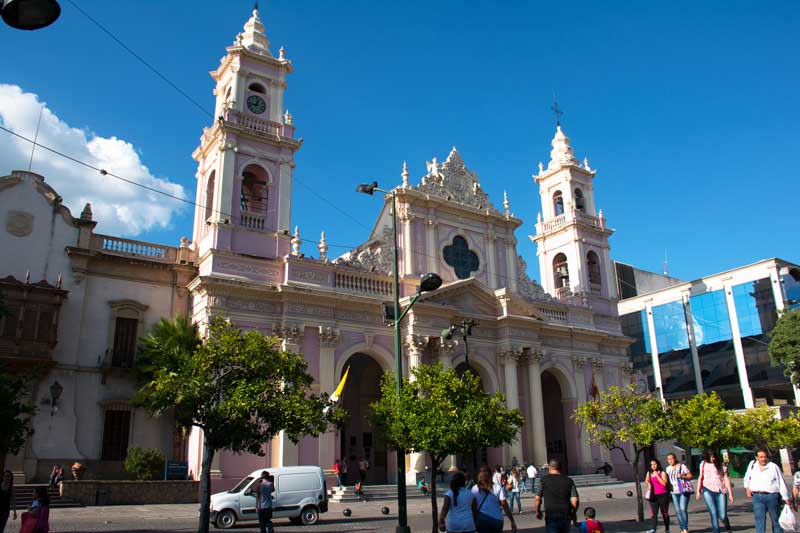 I first went to the Premier Hotel, where I had my accommodation for the days I stayed in Salta.
This hotel is pretty old but renewed. You can check Booking.com for more modern and centric accommodations.
Once I checked in, I went downtown to get something to eat. I found a nice place to eat in the main square.
I walked for a while until the sky turned to an intimidatingly blackish-gray color, and it started thundering.
That's when I started my way to the hotel and remained there until dinnertime. It was good for me because I had to get up early the next day.
Day 2. Train to The Clouds (Tren a las Nubes)
Taking the Train to the Clouds is a must for everyone who visits Salta. It's really awesome; the landscapes are breathtaking. Absolutely recommended; you'll fall in love for sure.
Ideally, you want to book it in advance, as there are only departures on Tuesdays and Saturdays, and if you go in high season, you run the risk of them selling out of tickets!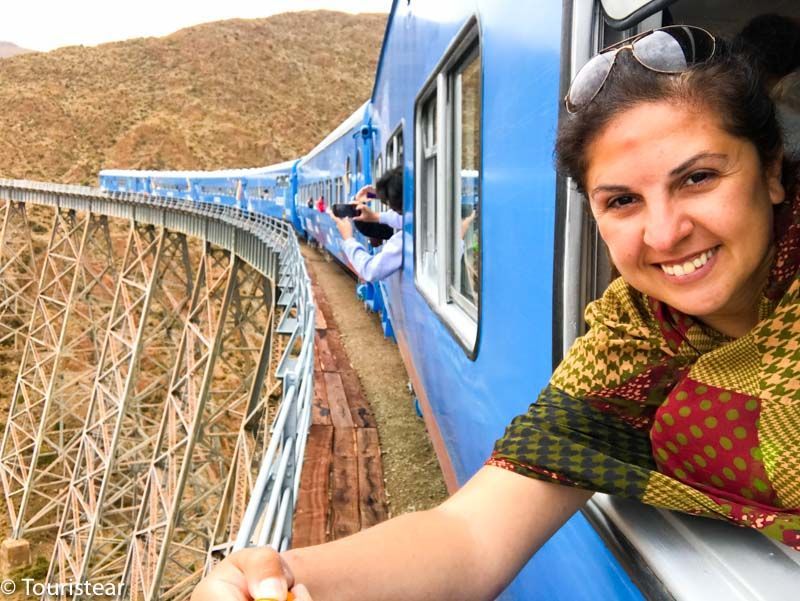 In this post, I will tell you all about the Train to the Clouds of Salta. But, for now, I will tell you that the first section of the tour is by bus with a guide, where you can go down several times to visit different villages and take pictures.
Then you take the train, it goes slowly, and it is quite an experience, and the return is also done by bus. Definitely essential.
As a recommendation, if you are not yet adapted to the height, take a few days of adaptation, and do not forget your coca tea!
Day 3. Visit The City of Salta
On this day, I visited the Archaeological Museum of the High Mountain (MAAM), a must-visit in the city of Salta.
When I walked through the city, I used the cable car and visited a nearby town called San Lorenzo. In another post, I'll tell you a little more about what to see in Salta.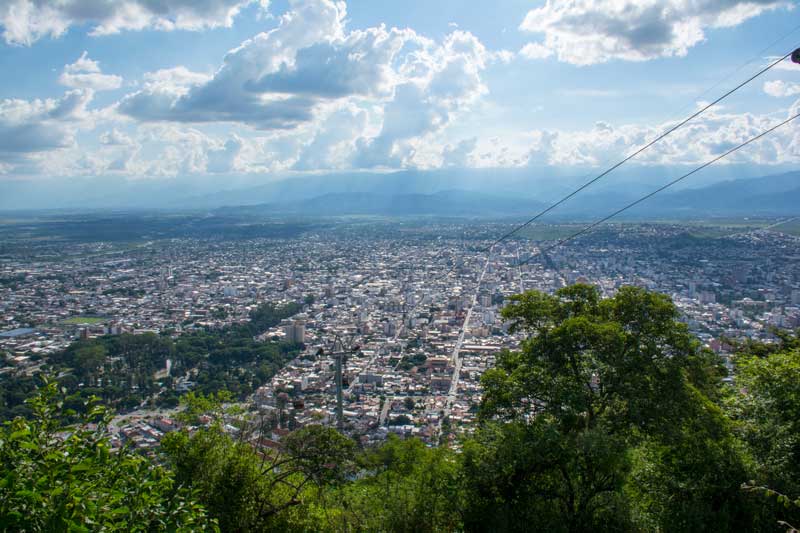 Day 4. Departure for Cachi and start a 3-Day Road Trip
We left early for Cachi this day, and we began to see the different landscapes that left us surprised by this Argentine province.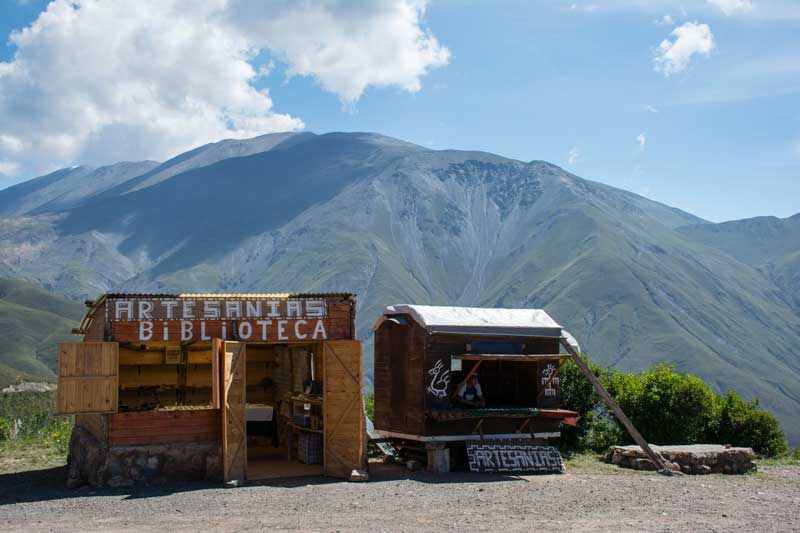 Before arriving at the Cuesta del Obispo, we had already stopped a few times to take photos; we continued towards the Mill Stone and the Tin Tin straight in Los Cardones National Park.
We had lunch at the Sala Payogasta. A restaurant, hotel, and spa with its own artisan wine cellar is ideal for disconnecting a weekend and turning off your mobile.
We checked in and toured the village a bit when we arrived in Cachi. We also visited a UFO expert. He'll tell you everything!!!
Day 5. From Cachi to Cafayate
After breakfast, we started our journey to Cafayate; here, we made a lot of stops again; the landscapes were spectacular.
Actually, every time we got in the car, we made a lot of stops because the landscapes were wonderful, and I wanted to immortalize them with my camera.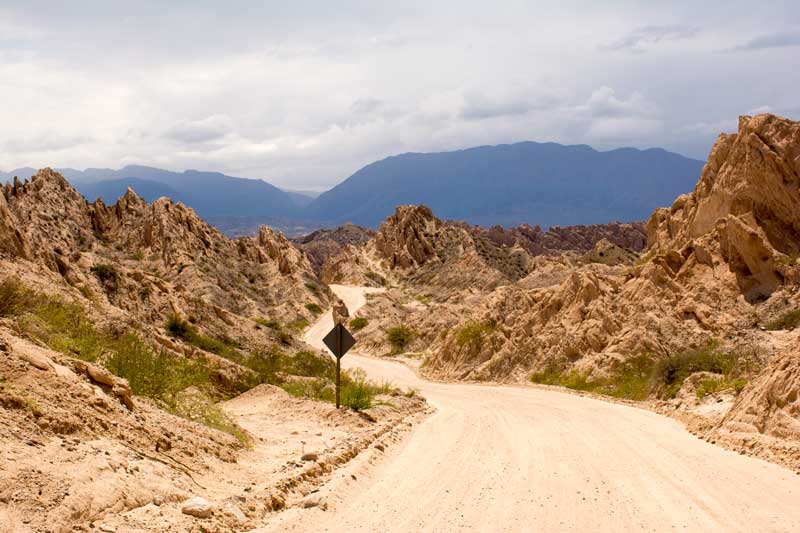 On this road, we visited the "Quebrada de las Flechas artisans," and we were welcomed to Cafayate with rain.
We had planned to visit a community tourism network, but we couldn't because of the rain, so it was left pending the next time we went.
We had dinner and stayed at this beautiful Tolombon hotel called Alta Laluna, a few miles from Cafayate, with dinner included in its restaurant. Everything was Great!
Day 6. From Cafayate to Salta
On our last day on the road through the Calchaquí valleys, we visited the Cafayate Vine and Wine Museum, where we learned a little more about the world of cultivated wines at such a high altitude.
We toured Cafayate and its artisan markets. And once on the road, we passed the Quebrada de las Conchas, a reddish landscape that will make you make hundreds of stops!!!
The highlights are the Devil's Throat, the Amphitheatre, and the Three Crosses.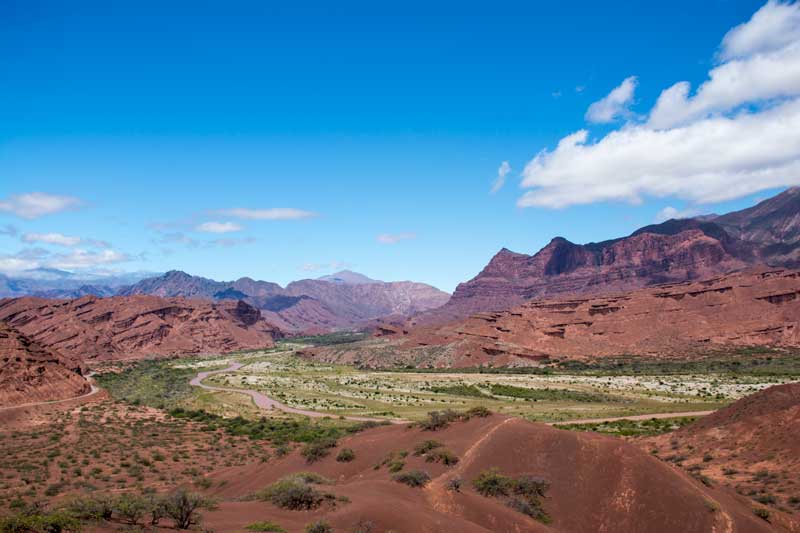 Day 7. Departure to Buenos Aires
This day was to prepare our luggage and go back to the airport.
It was a great few days touring the province of Salta. Unfortunately, I've missed many things to see, so I will have to go back in the future!
I want to thank Magui and Juan de Turismo de Salta for making this trip unforgettable!
This was my itinerary in Salta; I hope it will help you organize your trip to the Argentine northwest and enjoy its landscapes, people, gastronomy, and wines!
Plan Your Trip to Argentina
Are you going to Salta?
Last Updated on 9 October, 2023 by Veronica
Disclosure: Some of the links on this post are affiliate links, meaning at no additional cost to you, I may earn a small commission if you click through and make a purchase.
Author: Veronica
Vero, a seasoned traveler, has explored 25 countries and lived in five, gaining a rich perspective and fostering an infectious passion for travel. With a heart full of wanderlust, Vero uncovers the world's hidden gems and shares insights, tips, and planning advice to inspire and assist fellow adventurers. Join Vero and let the shared passion for travel create unforgettable memories.