How to Plan a Trip to Argentina
If you are considering visiting Argentina and don't know how to plan your trip for success, we will help you make everything perfect with this guide.
We will discuss which dates are most suitable for visiting the country, safety tips, etc.
Therefore, I hope you read the post to the end to find out everything you need to know to visit Argentine country.
Argentina is a beautiful place to visit, and beyond the clichés of tango, soccer, and barbecue, this country has much more to offer.
The Argentine country is almost as large as the European continent and has a population of around 40 million.
This results in a country full of incredible locations that you can see, such as the Iguazú National Park, Perito Moreno National Park, or the Northwestern in Salta or Jujuy.
These three enclaves are examples of the various landscapes you can find throughout the country.
However, due to its great extension, you would need a lifetime if you wanted to visit each place in Argentina.
That is why we will give you some tips on planning your trip to provide you with a general perspective of what this beautiful country offers.
When to Travel to Argentina: Best Season
Being such an immense country, you must know that various climates are experienced throughout the territory.
Therefore, before traveling, you should be very clear about what places you want to visit to know what to pack in your suitcase. We will focus on that latter later.
Argentina is located in the southern hemisphere, which means it is the opposite of countries like the USA or Europe. Therefore, when it is summer here in Argentina, it is winter, and vice versa.
Therefore, you must bear in mind that the closer winter gets, the less hot it will be in the country's northern areas and, on the other hand, it will be much colder in the south.
We do not want to deceive you, so you must remember that it will always be cold in the south (Patagonian area), but the temperatures plummet in winter. So you have to know which activities you will do, to pack the things you need.
For example, we visited Perito Moreno Glacier in October (Spring), and it snowed! (check the pics on the post to get an idea).
That is why many travelers recommend going in the fall or spring when you will not find a large influx of tourists.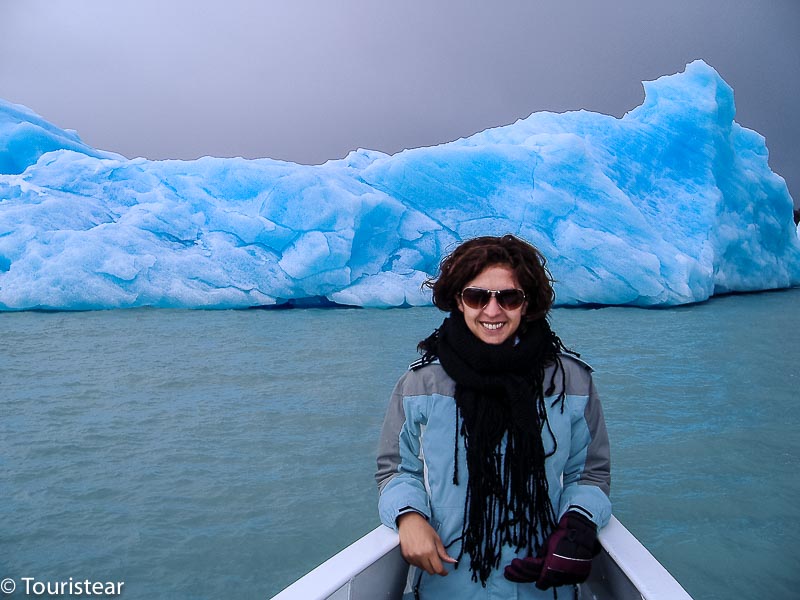 However, it should be noted that Iguazú Falls has a tropical climate. If you want to visit the best waterfalls in Argentina, check out this post.
In the spring, there are usually heavy rains, so you must fit your dates well and look at the weather in each place you want to visit. Beyond that, be clear about what type of tourism you are going to do.
Argentina welcomes all kinds of travelers, from those looking for sun and beach to those looking for ski or mountain tourism; you just have to plan it well and choose suitable dates.
Here, I leave you an example of the temperatures you can find in Spring:
What to Pack to Argentina
Being such a large country, you will visit many places distributed in different geographical points.
We recommend looking at the weather in those places you will visit.
However, no matter what kind of tourism you do, you will walk quite a bit, so we recommend wearing comfortable clothes and shoes.
Here are a couple of tips on what clothes to pack in your suitcase:
1. The appropriate footwear to carry out the activities. It is advisable to buy the shoes a few months before or a shoe that we already use to avoid pain or blisters during our trip.
2. Light clothing (shorts, t-shirts, long sweatpants)
3. Warm clothing (sweatshirts, jackets, long-sleeved shirts, warm pants)
4. Necessary extras (swimsuit, hats, sunscreen, and anti-mosquito spray). You can buy the anti-mosquito called OFF in Argentina; it's pretty good. You can find it everywhere there.
Requirements and Documentation to Travel to Argentina
Depending on your country, you will need one type of visa or another. However, in this post, we will talk about the documentation you need if you are a citizen of the European Union.
This will be the documentation you must have if you come from Europe. But, please, check the documents for your country before traveling because things can change before we update this post.
IMPORTANT: We must bear in mind that in areas such as Iguazú, there is a risk of contracting yellow fever, just as there are other territories in Argentina where you can contract Zika, Dengue, or different types of diseases.
Therefore, we recommend getting well-informed about the places we will visit and taking the corresponding sanitary measures to avoid falling ill on our trip.
Please note that this may change over time with the evolution of COVID-19.
Air Travel and Transfers in Buenos Aires
Before buying your Argentina flight ticket, we recommend searching and planning it well in advance to find a good offer.
The flight schedule is important to make the most of the time.
Our flight left Madrid at midnight, and we arrived in Buenos Aires at 09:00 in the morning after 12 hours of flying; tired, but with the whole day ahead to be able to do things and take advantage of it.
Once in Argentina, you have to consider that the airlines are reduced to 9 throughout the country, which is reflected in their rates.
The cheapest flights are around €150 approximately if you buy them in advance and depending on the route they can reach up to 400 euros or even more.
Therefore, we recommend doing an advanced search to catch good deals.
Distances: How to Get Around Argentina
Renting a car in Argentina is a success; it allows you to have freedom and visit the most remote places.
In cities like Córdoba, Mendoza, or Iguazu Falls, it is highly recommended to rent a car, and it is also quite simple.
Several internationally known companies offer rentals at reasonable prices ranging from 30 to 50 euros daily.
However, according to some travelers, you should be careful in smaller cities because some local companies try to charge for damages that tourists have not caused to the car or extras for services that customers have not requested.
So take a good look and pictures before renting a car.
Before traveling, you must also remember that you must get an international driving license that can be processed online or at a traffic headquarters, and the fee does not exceed 11 euros.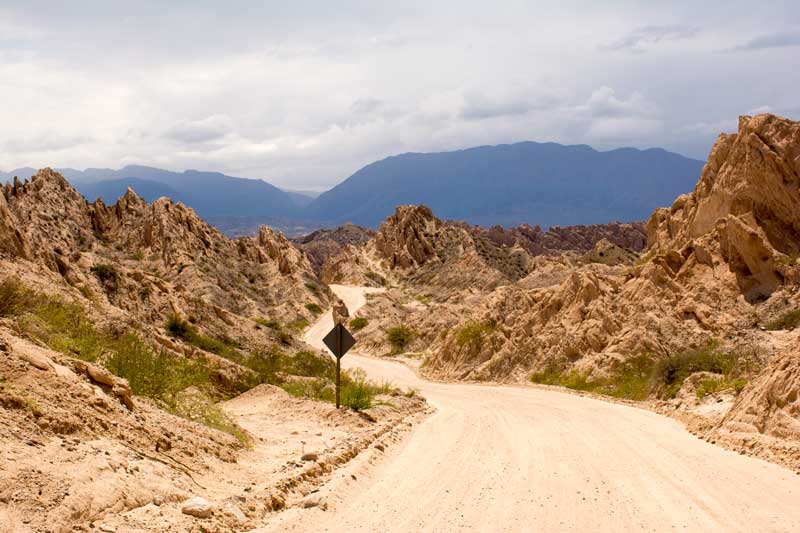 Don't Forget Travel Insurance
It is advisable to have travel insurance before flying to Argentina. Travel insurance provides many advantages to having a satisfying trip without worries.
The Argentine health system is very different from the one we have in Europe. Despite being one of the best in Latin America, it still has some deficiencies, and some rural areas have minimal sanitary equipment.
To avoid any bad experience in Argentina, we recommend having travel insurance.
Taking out insurance means that if you need medical assistance, you will be treated in a well-equipped clinic or hospital with all medical expenses covered.
We recommend Chapka travel insurance; it is the one we use. These insurances are very good, and you will have coverage of up to 500,000 euros of covered medical expenses.
In addition, it has COVID-19 coverage; you do not have to advance the money, etc.
IMPORTANT: If you hire it through this link, you have a 7% discount for being a reader of Touristear.com
Where and How to Exchange Currency in Buenos Aires
In Argentina, exchanging currency is a slightly different process than what we are used to since there is a "dollar blue" policy, which basically means that Argentines cannot buy dollars unless it is under particular conditions.
This is because a parallel currency market has been generated in this country. You have the official exchange and the "blue" exchange, where you buy or sell "blue" dollars or euros.
It is so established that you even have the quotes on the internet. And this parallel market has prices that have nothing to do with the official one.
To give you an idea, in the official market they give you approximately 40% less than in the blue one.
40% is not nonsense. The blue market is in the streets, not in any establishment.
We went to an area with many places where they change the currency to a blue dollar. It is in Florida st with Corrientes Ave. They made an excellent exchange for us.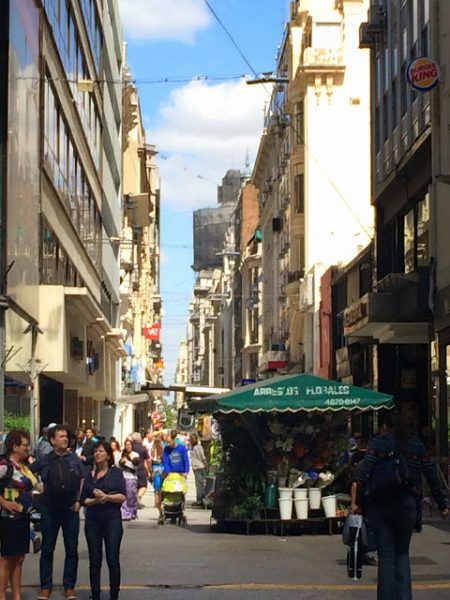 You have to be careful not to exchange a lot of money at once.
Many people are on the street since it is in downtown Buenos Aires, and I did not feel unsafe. But you have to be careful.
Also, you can exchange currency at exchange houses or the bank. They will ask for your passport and make the official change.
You decide how to change currency, and I give you the options.
However, before traveling, we always recommend talking to your bank to find out the extra cost of paying with your credit or debit cards at your destination.
This prevents you from carrying a lot of money on you, and most of the time, it is more profitable and saves a lot of headaches.
You can also search for electronic banks such as Wise that, with its money card, changes our currency to Argentine pesos and does not entail any extra cost to pay in Argentine territory.
Safety: Is Argentina Safe?
Argentina is among the countries with the highest citizen security in all of South America. However, you must take into account several things.
The first thing is to be careful with your belongings and be attentive to them both in Argentina and anywhere else in the world.
In addition, it is recommended that in large cities you carry your backpack or bags in front and that do not carry objects of great value.
Generally, in the central areas of big cities, there are usually no problems. Still, there are pickpockets in most tourist areas, so it is better not to carry high-value cameras or ostentatious objects.
Please, take care when crossing the streets, sometimes red light is ignored, especially at night. And stop at crosswalks and check twice if a car or other vehicle is coming.
The city of Buenos Aires, for example, is very large, and, just as there are wealthy areas, some neighborhoods are best avoided.
The suburban neighborhoods or the Barrio de la Boca are places where it is recommended to go with an organized tour, with a local and without looking like a tourist.
I must also comment that the nights are very unsafe in these neighborhoods, so knowing where you will move is better.
Other cities like Rosario and Mendoza are also a bit insecure due to their large population, the difficult economic situation that Argentina is going through, and also because, like everywhere, there are always better and worse neighborhoods.
Nothing should happen if you do not go out of your planned route and keep your belongings under surveillance.
For example, there is no citizen security problem in rural areas and other tourist spots such as the Iguazú Falls.
Argentine Gastronomy
You cannot miss a good "asado" (BBQ), a "picada," some good milanesas, or wine from Mendoza, San Juan, or Cafayate (among others) at an Argentine table, but do not despair that there is much more.
Argentina is a country of flavors but, above all, a nation with many culinary influences that enrich its cuisine.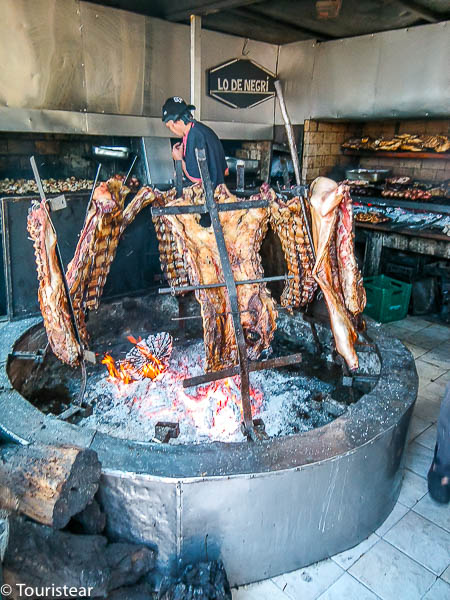 Here, you can find indigenous, Creole, and European dishes that remind us of the food we can taste in Italy or Spain.
Of the indigenous people, we must highlight the mate that comes from "mati," which in Quechua means pumpkin.
Talking about Argentina is talking about mate. This is why Argentines love this antioxidant drink, and even today, the majority of the population consumes it.
In addition, you also see Creole dishes such as the delicious empanadas that you find in every street stall, with different fillings that are a great weakness for the Argentine stomach.
Due to Spanish migration, argentine families cook rice dishes and stews.
However, I would like to highlight the Italian influence on Argentine cuisine. In the 19th century, Argentina received thousands of Italian immigrants, and today, you can still see part of that influence in its super yummy dishes.
One of its delicious dishes to eat daily is the Fugazzeta. A pizza stuffed with mozzarella cheese and onion in its traditional version with an addition of mozzarella on top makes this dish an absolute wonder.
In the streets of Buenos Aires, you can find many places where you can buy a slice to eat quickly and continue with your visit. There are also many types of pasta similar to what you can eat in Italy.
Argentine cuisine can be considered an art because they have managed to give their unique touch to all the types of dishes that their culture has received throughout history.
We recommend trying all kinds of Argentine food and delving even deeper into searching for culinary information because it is fascinating.
Conclusion about How to Plan a Trip to Argentina
As we have been telling you throughout the article, Argentina has endless tourist attractions, but here is a list of the most visited places you cannot miss on your route.
Argentina is huge and has multiple tourist charms; however, having such long distances and poorly developed locations makes it more difficult for tourists to visit or discover other wonders of the Argentine country.
Other Recommendations to Travel to Argentina
Some recommendations for those thinking of going, I'll let you know if someone doesn't know, don't get mad when you see it, there are prices for Argentines, for people from Mercosur and the rest of the world.
These prices apply to tickets to parks, museums (mostly), and flights. For example, the entrance to the Iguazú National Park costs me €16 approx and Fer €26.
The same thing happens with flights. It is usually cheaper to do it as an Argentine resident (you must have an ID).
When we went to Perito Moreno, Calafate, the flight cost me 150 pesos, around €30, and Fer 150 euros (that was a long time ago, now with 150 pesos you don't even buy a pack of cigarettes).
At that time, the change was different, and there was no beastly inflation that there is now, but it cost me five times less than him.
It does not seem logical to me if they want to attract tourism since the flight is quite expensive without paying more.
*Note: prices in pesos are outdated. Unfortunately, due to inflation in Argentina, we cannot keep them updated, but the prices in euros or dollars may be more accurate today.
Plan Your Trip to Argentina
Last Updated on 22 September, 2023 by Veronica
Disclosure: Some of the links on this post are affiliate links, meaning at no additional cost to you, I may earn a small commission if you click through and make a purchase.
Author: Veronica
Vero, a seasoned traveler, has explored 25 countries and lived in five, gaining a rich perspective and fostering an infectious passion for travel. With a heart full of wanderlust, Vero uncovers the world's hidden gems and shares insights, tips, and planning advice to inspire and assist fellow adventurers. Join Vero and let the shared passion for travel create unforgettable memories.