7 Must Visit Places in Buenos Aires, Argentina
Every time I go to Buenos Aires, there are certain places I like to go to, no matter how many times I have gone. In this post, I want to tell you what places in Buenos Aires you must visit.
And you will see how different this city can be in a few meters. If you like craft beer, do not miss this post with the best breweries in Buenos Aires, according to a "Porteño" (people who live and are born in Buenos Aires).
Best Things to Do in Buenos Aires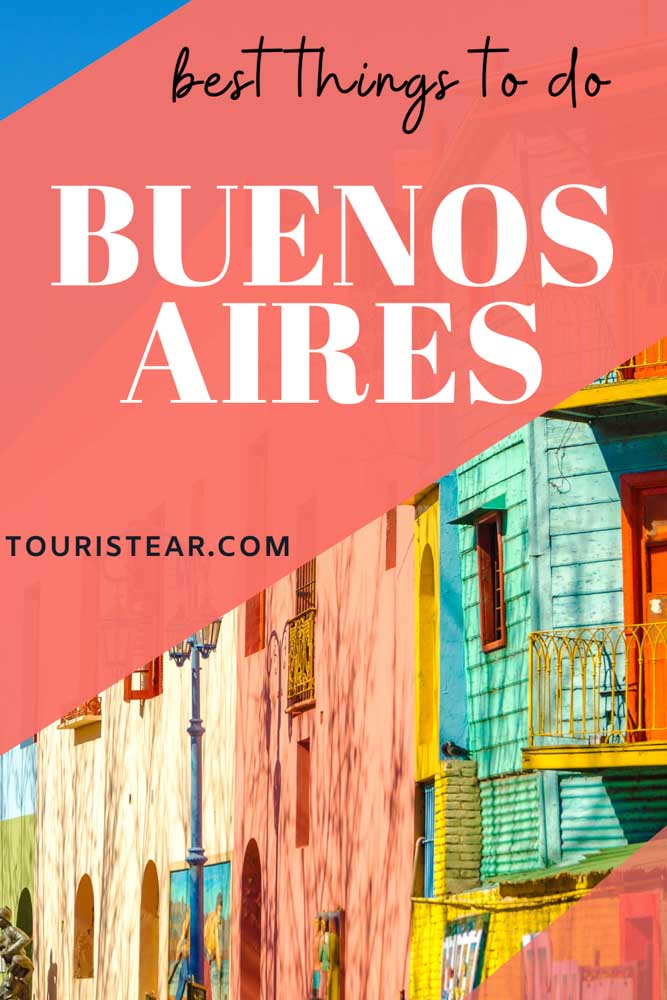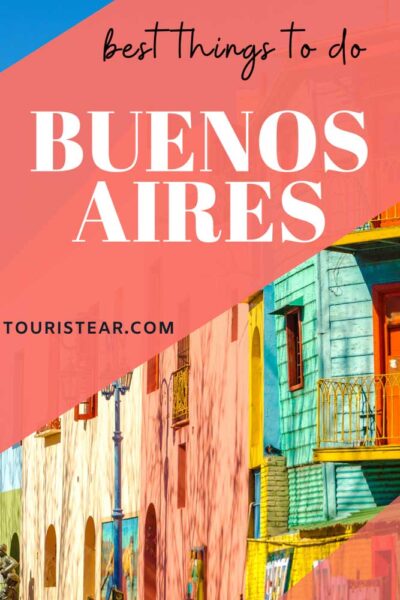 The Neighborhood of San Telmo
San Telmo is a typical neighborhood of Buenos Aires and one of the oldest in the city.
San Telmo has a rich architectural heritage, cobblestone streets, restaurants, tanguerías, and antique shops.
Every Sunday in Plaza Dorrego, the fair of San Telmo is held, with many stalls selling from typical souvenirs to paintings and antiques.
There are also street performances, and you can enjoy free tango shows. And you can't leave San Telmo without taking a picture with Mafalda and company.
Also, you have to visit the market, it has been fully restored, and you'll find the best empanadas, traditional Argentinian dishes, and handmade dulce de leche.
This fair is held every Sunday and on holidays, so save Sunday to visit San Telmo if you are in Buenos Aires.
El Caminito de Buenos Aires
Caminito is an area of the neighborhood of La Boca that you cannot miss if you go by Capital Argentina. It must be one of the most colorful neighborhoods in the city. The colorful sheet metal houses are called "conventions" and are typical of this neighborhood.
There is always a lot of life in Caminito, with numerous artists and tango performances on the street. However, for the biggest football (soccer) fans, the Stadium a few steps away, which, although you are not "bostero," deserves a visit…
Puerto Madero
Very close to Caminito is Puerto Madero, a renovated port area where you will find office buildings and restaurants of all kinds.
Here, you can take a walk in the area and see a tango show with dinner (paying) I was in Madero Tango a few years ago, and it was excellent. Visit the Sarmiento Fragata at Dique III.
You can also see the Bridge of women, the work of the architect Santiago Calatrava, which is supposed to evoke a couple dancing the tango; you may need a little imagination… Lol. I like to have even a beer on one of the terraces.
Central and Congress Zone
For the downtown area of Buenos Aires, you just got to get to know it. You can start with the 9th of July and the Obelisco, visit the Teatro Colón, which must be one of the most beautiful theaters I have seen, and tour Calle Corrientes.
You can walk down Florida Street; this is where I exchange currency when I go to Argentina.
Visit Pacific Galleries. And to finish the visit to this area, you can go to Plaza de Mayo and Casa Rosada, the Cabildo, and the Cathedral. And you can end the day at Café Tortoni, a classic of the Capital.
Also, in the downtown area, especially on Florida Street, you can see couples dancing the Tango as we found this one. Unfortunately, the video is not of the best quality since we were not prepared as we are going now.
La Recoleta
La Recoleta is one of the most expensive neighborhoods in the city of Buenos Aires, with many restaurants and a great cultural offer. It's got a lot of life, and I don't know why, but tourists like it a lot.
Despite being a cemetery, the Recoleta cemetery is another area's "attraction."
You will find works of art everywhere you look; the whole cemetery is a work of art. Many Argentine personalities are buried here, such as politicians, artists, and athletes.
Ateneo Grand Splendid
The Ateneo is very close to the Recoleta, and I visited it this year (2015) on my last visit to Argentina.
The Ateneo was an elegant theatre, now converted into a bookstore. When you enter, you run out of words as it retains that style of the early twentieth century, where there were boxes, armchairs, and books, and where the stage is now, there is an elegant café.
You can start reading the books on the shelves while drinking in one of the armchairs.
Palermo Neighborhood
The Palermo neighborhood is another of my favorites, especially for dinner and/or out for a drink afterward.
In Serrano Square, you will find many places that, in the morning, are clothing shops, and in the afternoon, they become places for drinks. And it also has a lively afternoon fair from Wednesday to Sunday.
And, of course, you cannot miss the forests of Palermo, which are beautiful parks of about 80 hectares that are very well preserved.
The forests of Palermo are actually several parks; these are the Rosedal, the Japanese Garden, the Botanical Garden, the zoo, and the Planetarium, and I will surely leave some.
El Tigre, on the outskirts of Buenos Aires
Tigre is another of my favorite places in Buenos Aires. It is a green area full of canals and rivers that you can navigate. It is perfect for disconnecting from the rhythm of the Capital and making a family excursion.
If you want to know more about Tigre, click on the link. However, if you prefer to hire a tour, this is our recommendation.
Are you going to Buenos Aires? Then, take a look at my essential places to visit. Which ones are yours?
Plan Your Trip to Argentina
Save on Your Pinterest!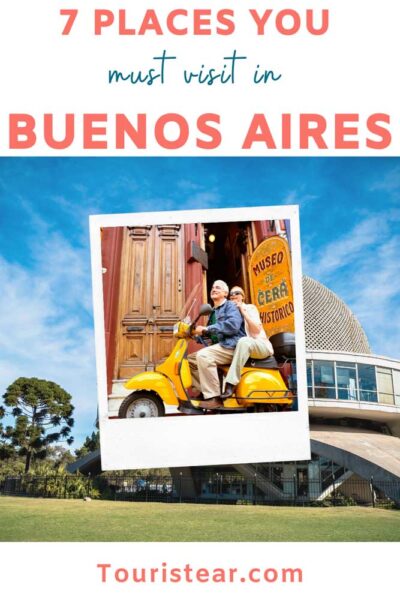 Last Updated on 9 October, 2023 by Veronica
Disclosure: Some of the links on this post are affiliate links, meaning at no additional cost to you, I may earn a small commission if you click through and make a purchase.
Author: Veronica
Vero, a seasoned traveler, has explored 25 countries and lived in five, gaining a rich perspective and fostering an infectious passion for travel. With a heart full of wanderlust, Vero uncovers the world's hidden gems and shares insights, tips, and planning advice to inspire and assist fellow adventurers. Join Vero and let the shared passion for travel create unforgettable memories.