Tigre, a day Side Trip from Buenos Aires
The visit to the Tigre is one of our essentials in Buenos Aires. It is one of those places that we like to go to and give us a walk through its streets, rivers, and canals.
We take it as a quiet, relaxing visit, but you can visit some of its most intense attractions such as the Parque de la Costa or do water sports.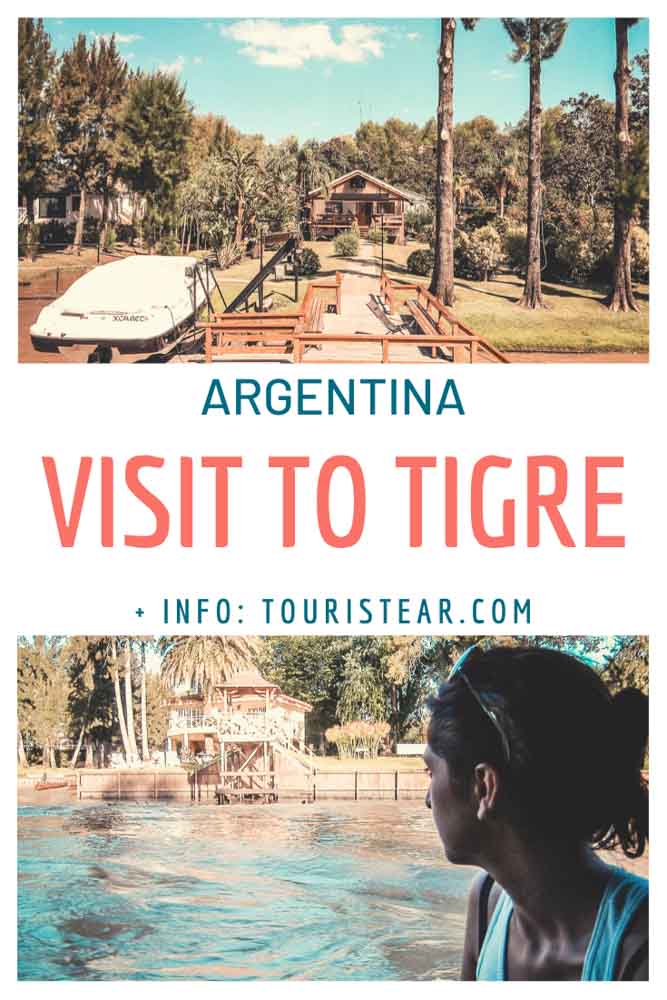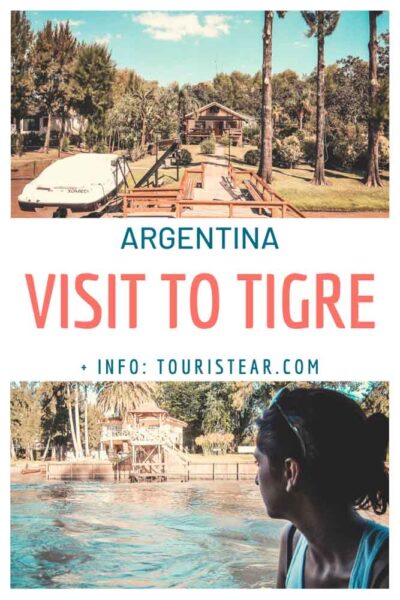 Where's Tigre?
Tigre is a small town in the province of Buenos Aires, located about 40 kilometers north of the Capital in the Paraná River Delta.
Different rivers furrow Tigre, and many of its places are only accessible by boat.
Where to sleep?
If you want to stay for a weekend or at least spend a night, check out on Booking website that has a good apartment and hotel deals, although I would use this page to search for a hotel or apartment in the Capital that's already up to you, isn't it?
Things to Do in Tigre?
In Tigre, there are a few things that attract attention. First are their houses that you can only reach by boat and the area they call the Port of Fruits, which has countless shops.
It is a kind of market where you can find handicrafts, art, handmade furniture, souvenirs, etc.
If you go on weekends, especially on Sundays, it has a lot of life, where most tourism is from Argentinian and neighboring countries.
You can also go to Parque de la Costa, where you will find many vertigo attractions; if you like to try the giant slingshot, the roller coasters also look good, and there are also attractions for the whole family, shows, etc.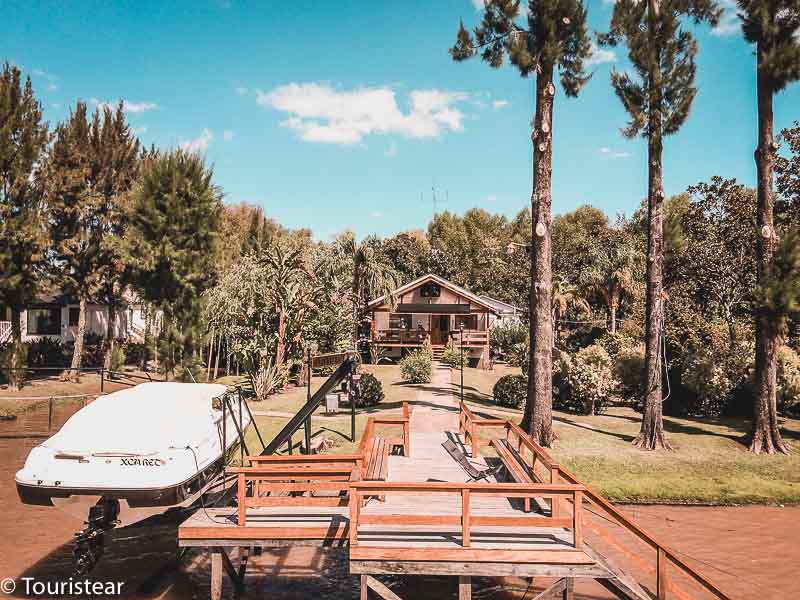 On our last visit, we arrived at about 11 am; we had breakfast in the Havanna café with some delicious sweets; I had breakfast with "alfajores," hehe…
Then we took a tour of the Port of Frutos and bought the tickets to take a trip along the rivers by Catamaran, the boat lasts about 90 minutes and costs about 10 euros or so.
The Port of Fruits or Fruit Market
This fruit and vegetable market has been running until the last century. But, first, the different fruits and vegetables came from the numerous farms of the delta, were unloaded, and then went to the shops of Buenos Aires.
Currently, there are a lot of shops.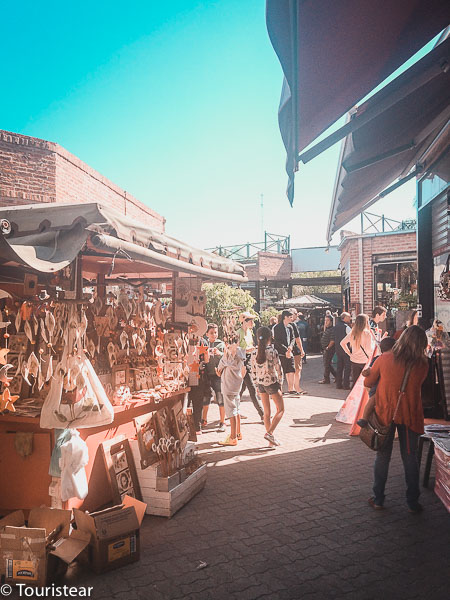 A Boat Tour on the Delta
The Sarmiento river tour begins. Its name comes from a very famous public persona and former president of Argentina.
During the tour, you only see amazing homes and private clubs for members. Each with its own pier as they are only accessible from the river.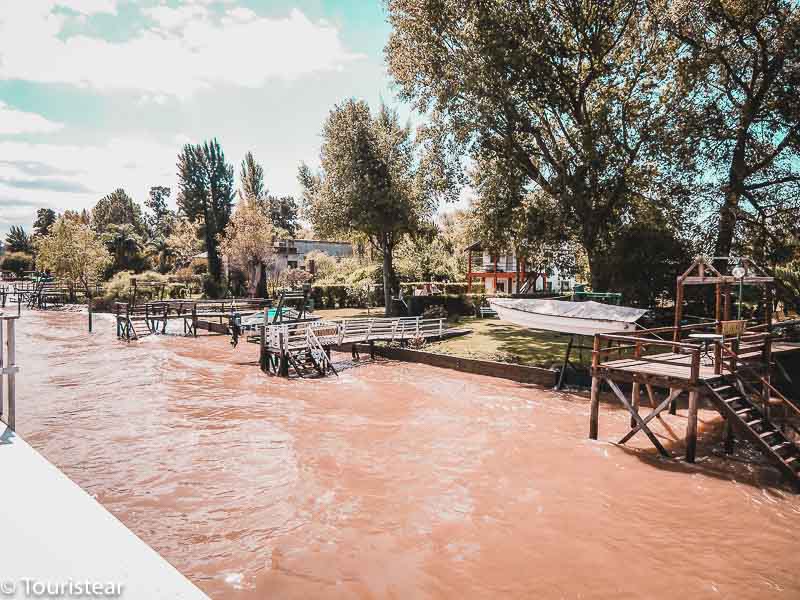 The river is dull brown because it brings many sediments. The houses are built near the shore because the center of the islands is floodable. There are floating supermarkets, boats that pick up trash, hospital boats, ambulances, and taxis.
The inhabitants leave the bag of the super tied and empty on the dock to warn that they want to buy.
They have all the essential services except gas and running water; although they extract it from the river for various uses, it is not potable. So to drink, you have to buy it.
Casa Sarmiento Museum
One of the points of interest is a replica of one of the ranches that Sarmiento built; this replica is covered with a glass cube made in 1996. The Casa Sarmiento Museum is now on the Sarmiento River, Pier 273.
You get to a section of the delta that's the "three mouths." It is a tourist area with services and nature tourism activities. It is also a resident population area where each house has its own pier.
There are elementary and secondary schools but no universities. Instead, students are picked up by a bus boat, taken to school, and left at home for free.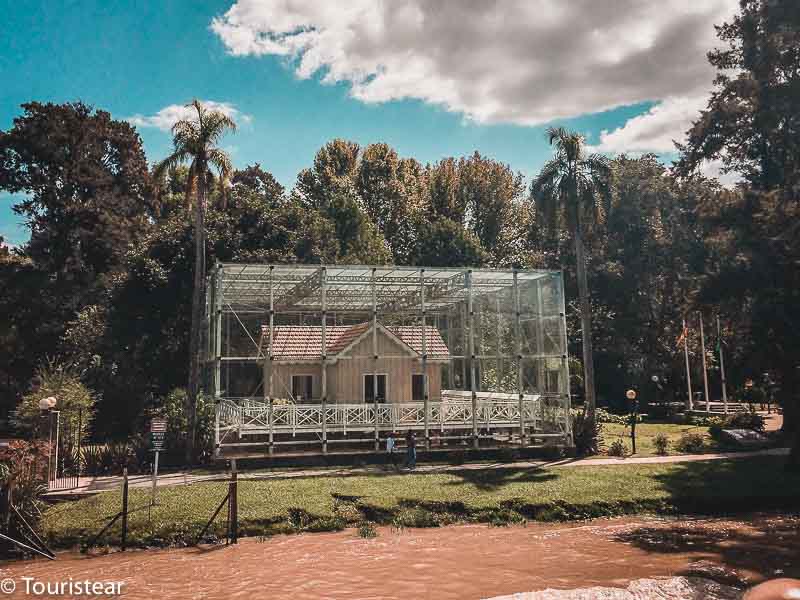 Water Sports in the Tigre
The National jet ski and water sports track is the San Antonio River that flows into the Río de la Plata.
We pass through an area where there is a beautiful view of the Delta del Río de la Plata where at the end you see Buenos Aires and on the right San Isidro, another of the towns of Greater Buenos Aires, then we cross a canal that was dredged more than 100 years ago.
It is a rural area, and there are no buildings. Then you reach the city of San Fernando, the sailing capital.
It should be noted that along the way, the banks are full of reeds that move to the sound of the water and that they use to make furniture and wicker tools.
As you advance along the river, you leave the continental margin on the left, while on the right, you leave the delta islands.
You can see water parks, social clubs, shipyards, and marinas on the continental margin.
You will also see old ships that have been placed on the shore, sunk, and used as platforms for plants or sunbathing. The fruit market traditionally sold the horticultural production of Paraná.
It occupies three docks. Today it is an outdoor shopping center.
Catamaran or bus boat?
This was the first time I had taken the catamaran ride; the truth is that I had climbed on bus boats the previous times, and I liked them much more.
The advantage of going on these boats is that these being smaller, you can get into the narrower canals, and you know another side of the area, not just the tourist side.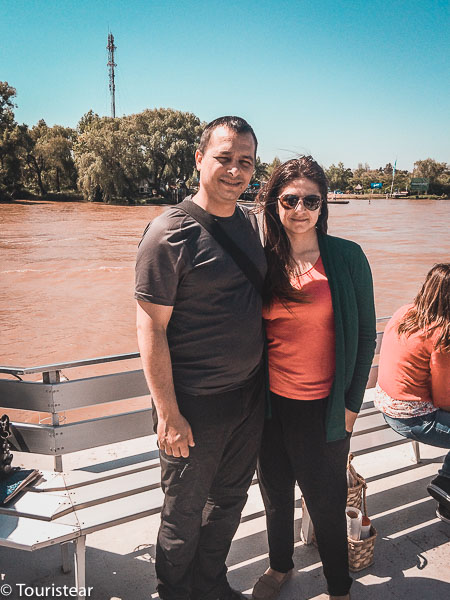 It should be noted that it is cheaper, but (this can be good or bad) the return is much longer since you have to make stops for people to come down and up, although if you want to come back sooner, you can get off and get on one that returns to the mainland.
Where to Eat?
After the boat ride, it was time to eat, and of course, we were in Argentina, so we'd been keeping an eye on all the barbecues in the area.
They all looked great; they had told us that "Lo de Negri" is the most famous, but when we finished the tour they were all crowded and with waits of more than half an hour.
So we asked the local people, and they recommended us to go to "the island," and we ate very well, barbecue with salad, dessert, pancakes with sweet milk and drinking Quilmes beer, a classic.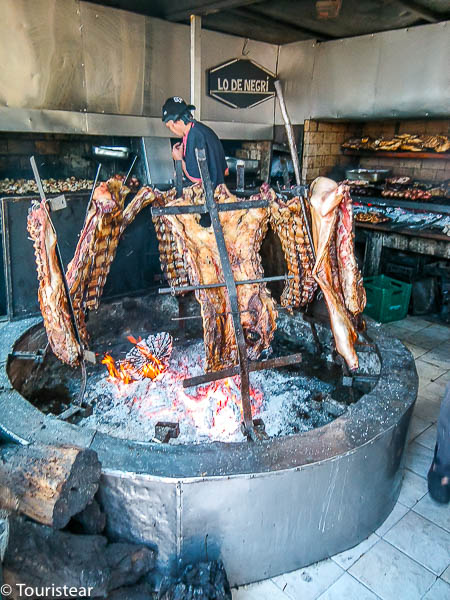 How to Get to Tigre?
If you feel comfortable driving in Buenos Aires, the car is a good option; it is the one I use. But you can get there by public transport, both train, and bus.
The train is called "Tren de la Costa" and departs from Retiro Station. It lasts about 50 minutes.
The bus is number 60 and departs from Constitución Station; lasts about 90 minutes; check if you are staying at a stop of 60.
You must go along the Pan American Route to the North Access, Ramal Tigre, from Autopista del Sol by car.
If you go on a Sunday, leaving Tigre can be a bit chaotic because, at about 4 or 5 pm, everyone leaves and many traffic jams form.
You can also book a Guided Tour in Buenos Aires, which includes a boat ride, lunch, and an English-speaking guide.
What's your favorite transport?
Plan Your Trip to Argentina
If you found this post useful, share it on your Social Networks!
For Your Pinterest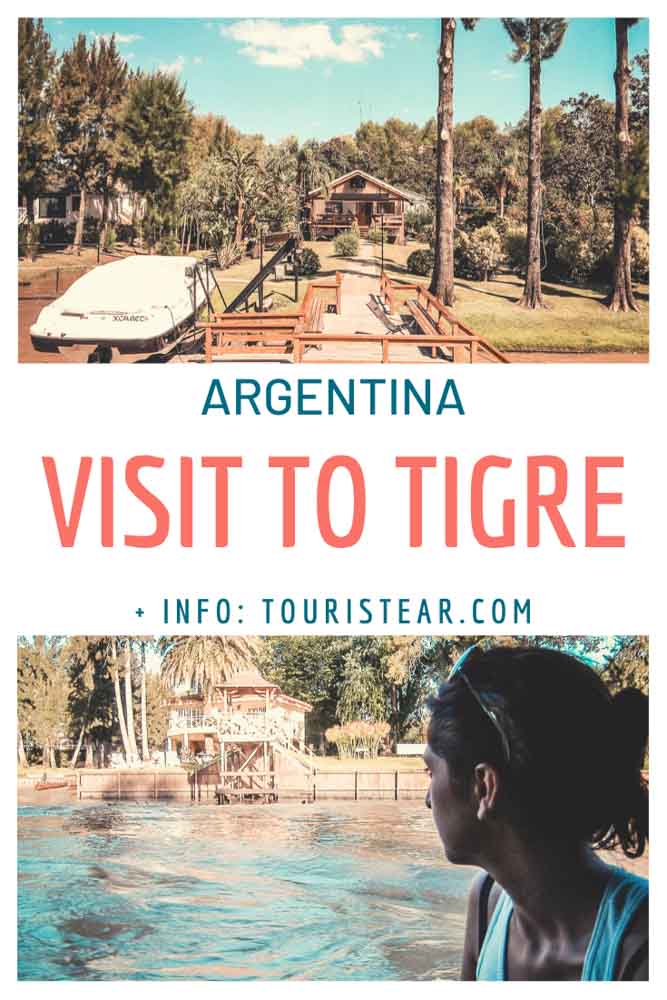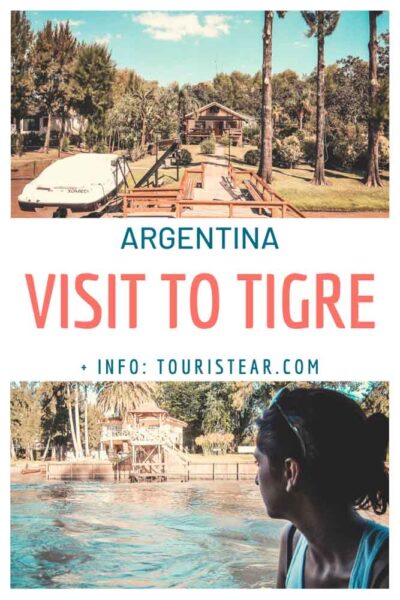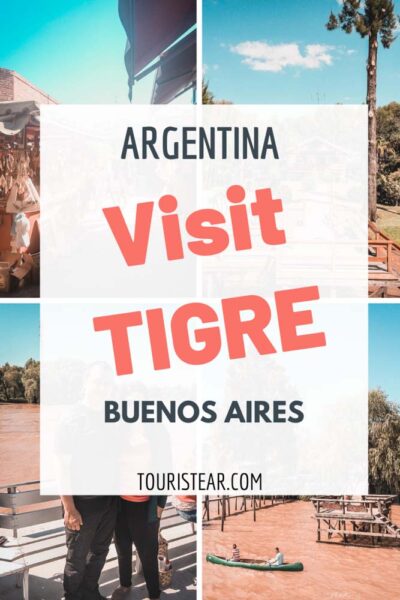 Last Updated on 20 October, 2022 by Veronica
Disclosure: Some of the links on this post are affiliate links, meaning at no additional cost to you, I may earn a small commission if you click through and make a purchase.
Author: Veronica
Vero, a seasoned traveler, has explored 25 countries and lived in five, gaining a rich perspective and fostering an infectious passion for travel. With a heart full of wanderlust, Vero uncovers the world's hidden gems and shares insights, tips, and planning advice to inspire and assist fellow adventurers. Join Vero and let the shared passion for travel create unforgettable memories.