Last Updated on 3 December, 2020 by Veronica
Cafayate is a city in the province of Salta, northwestern Argentina. Many people are attracted to the city's famous high-altitude wines but also because Cafayate is the perfect base of operations to visit other places in the province, such as Valles Calchaquíes, the city of Cachi, the Quebrada de las Conchas and the Quebrada de las Flechas which are its best-known attractions.
But you can also go hiking, horseback riding, and tasting amazing wines such as Torrontés in the different wineries in the area.
5 must-see visits in Cafayate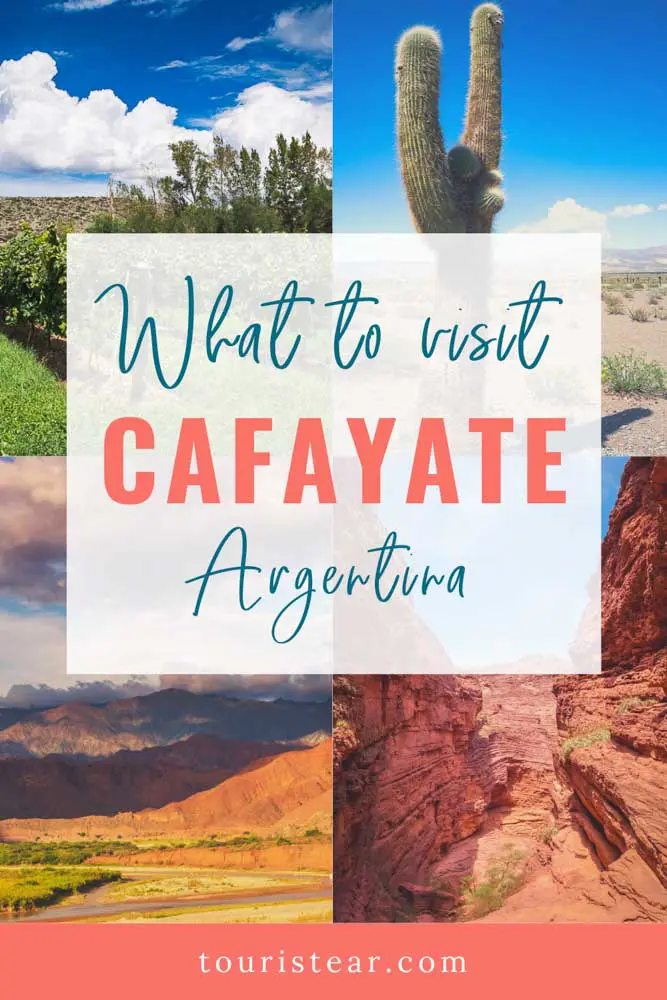 Walking through the city centre
The city of Cafayate is small and you can visit by foot perfectly. If you visit in car, you can leave it in the Plaza de la Catedral. Then visit the Cathedral of Our Lady of the Rosary; it is from the late nineteenth centuryand you will see that it is very simple on the outside.
In the vicinity of the square you will find picturesque places to have a drink, shops, and right in front of the Cathedral is the artisan market.
You can also visit the Museum of Archaeology Calchaquí, which is the personal collection of Rodolfo Bravo. He devoted himself to collecting pre-Hispanic pieces in order to learn about the history of the Aboriginal peoples who lived in this area of Salta province.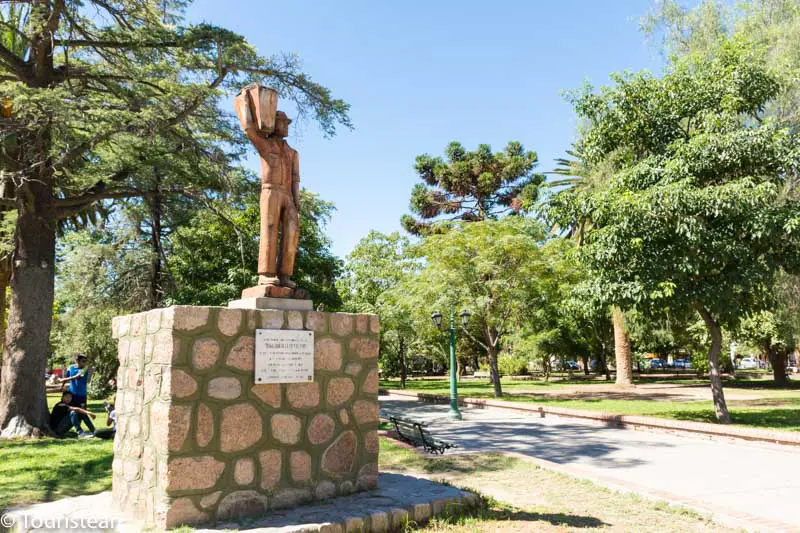 Visit the artisan markets
When I travel I like to know the traditions, culture, and markets of the place and people.. I visited several artisan markets, the most important being the one in front of the cathedral in the city center where you can buy local crafts of all kinds.
The most important is the production of handmade ceramics, but we can also see fabrics, silverware, etc. I'm sure you're bringing something for home. (the currency in Argentina is in pesos)
Visit the Vine and Wine Museum
The wine museum is very busy and it's pretty awesome. Here you will learn how all the elements that go into wine have their role in making it a good wine. You start with the history of wine, as the cultivation began in this area and you will know which are the most cultivated wines at the highest level in the world.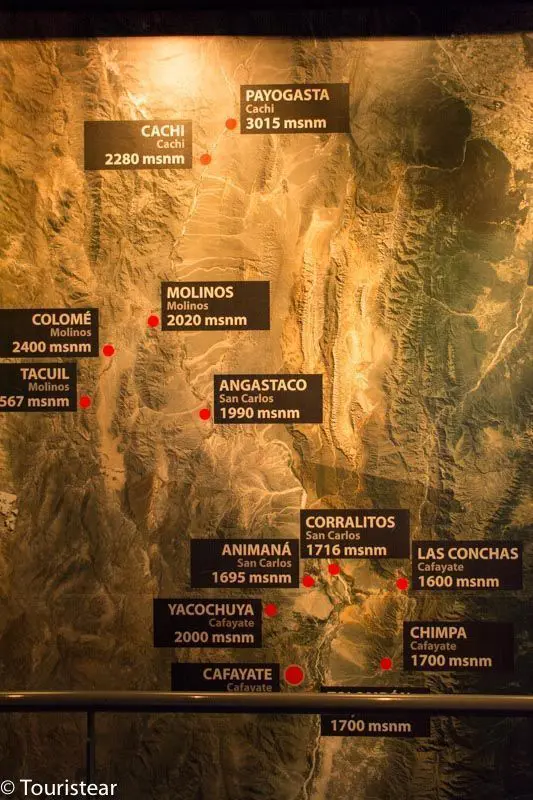 In addition, the visit is entertaining. However, when you leave the museum you have an incredible desire to have a drink of Torrontés, the star wine of the region.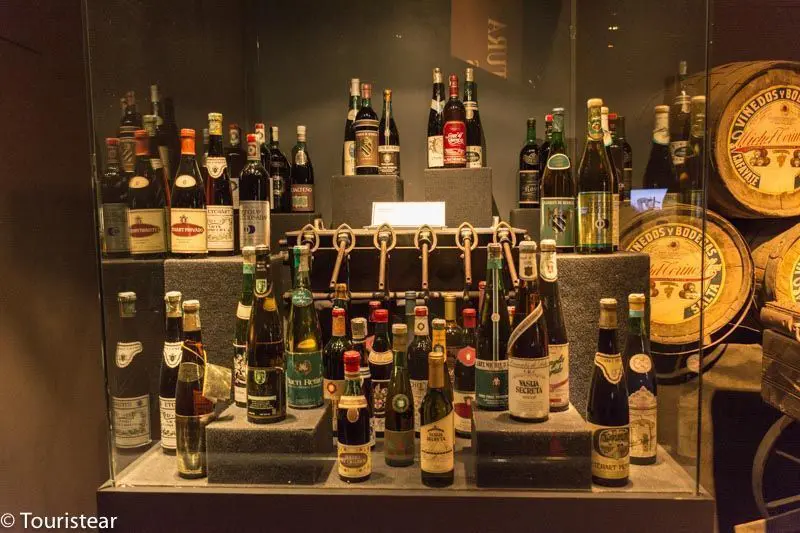 If you want more info this is the museum link: http://www.museodelavidyelvino.gov.ar
Make a wine tasting in a winery
There is a saying in Cafayate that says: "Whoever came to Cafayate and did not drink wine, did not come." In Spanish it is a pun… came/come= vino and wine= vino…
As I was saying, after visiting the Museum of Vine and Wine of Cafayate, you feel like trying a high wine, a Torrontés or one of the other varieties. For that, what better than to do it in a typical winery? There are many wineries and the prices to make the visit that includes a wine tasting are cheap.
I was in "Vasija Secreta" and "El Porvenir" in Cafayate. But there are many more, in some you have to make a reservation and in others you can go directly, they have visits very often.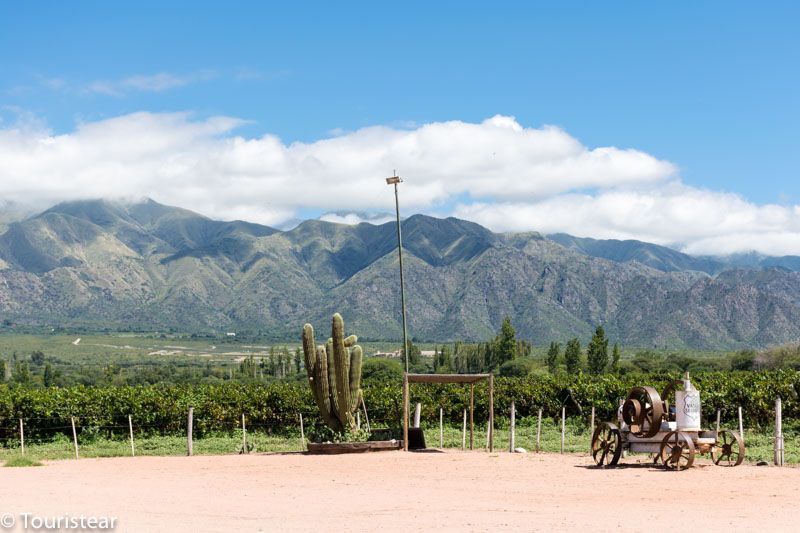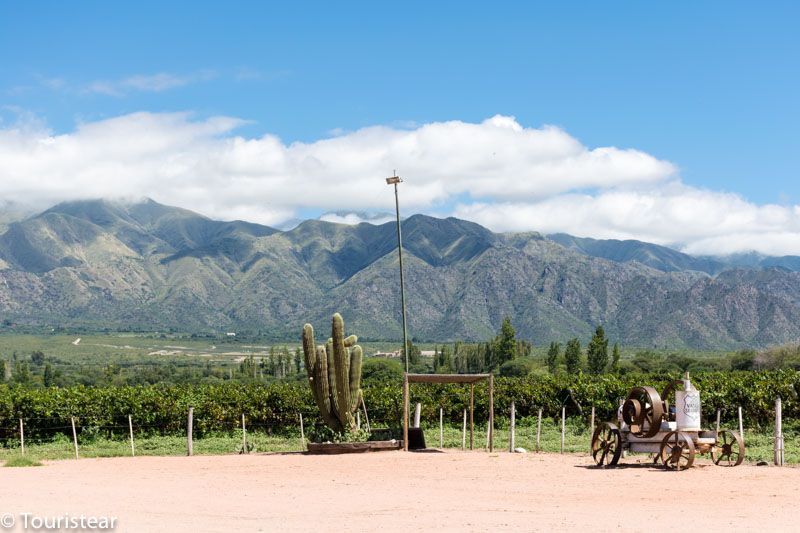 Visit a Community Tourism Network
As I said above, I went to Cafayate in March. One of the drawbacks when visiting during this time is the high odds of rain. For the day we arrived at Cafayate and went to the Community Tourism Network in the Divisadero with the Enrique Terraza family, the route was flooded and could not be passed.
Honestly, I was left wanting to live this experience, but anyway I tell you that community tourism is great and perhaps on your trip you would like to do it too.
Community tourism serves to make a cultural exchange between the traveler and the local people, with responsible and respectful tourism of the different cultures and ways of life.
The main motivation to do this type of tourism is to approach and live the culture of the place you visit in first person.
This type of tourism is managed by the community of original and native villages. Through this type of tourism they get an extra income from their usual activities and you can live a different experience like working the land, trying the local gastronomy and experiencing their culture first-hand.
Website: http://www.turismocampesino.org/
Where to sleep in Cafayate?
I stayed in Tolombón, a wine village, very close to Cafayate in the hotel called Alta Laluna and it was fantastic. I have to tell you that this hotel, I think, was the best of the whole trip.
As I told you in the road trip post we made through the Calchaquíes Valleys, the Alta LaLuna Boutique Hotel Resto & Spa is a place to enjoy. It is a colonial-style house surrounded by its own vineyards and nature. It has a beautiful garden to enjoy the good weather, a swimming pool and the spa is included in the room rate.
As soon as you arrive at the hotel you realize the treatment that their guests receive is very friendly. For example, they accompany you to the room and offer you a glass of their wines to make your stay more enjoyable.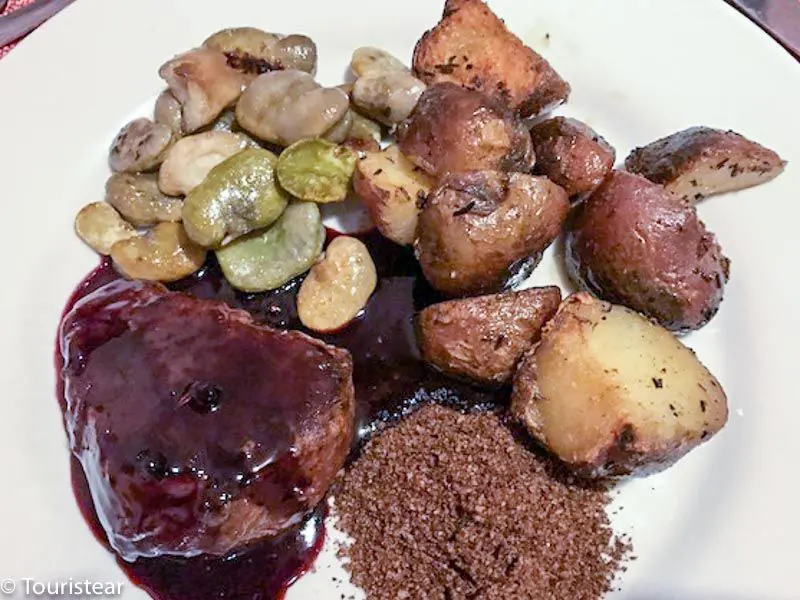 In addition, you can dine there. They have a very good restaurant with excellent service and of course you can accompany your dinner with one of their wines.
Honestly, if you get caught by one of those days of torrential rain and you're in this hotel it becomes much more bearable to get "trapped" in your accommodation.
If you want to stay at this hotel, here is the link to make your reservation.
When to go to Cafayate?
All year round is a good time to visit Cafayate, but the biggest rains of the year are concentrated between December and February. I went in March and got a torment that left me all afternoon at the hotel; not that I could complain about the hotel but the next time that I come back, I will make sure that it ise in the spring or autumn.
Tell me, do you know Cafayate? And the province of Salta? If they call him Salta la Linda, it's for a reason. Be sure to visit this beautiful province of Argentina.
*The photo of the room belongs to the Hotel, because the day I arrived it was raining and super gray and my photos are not very nice…
Prepare your trip to Salta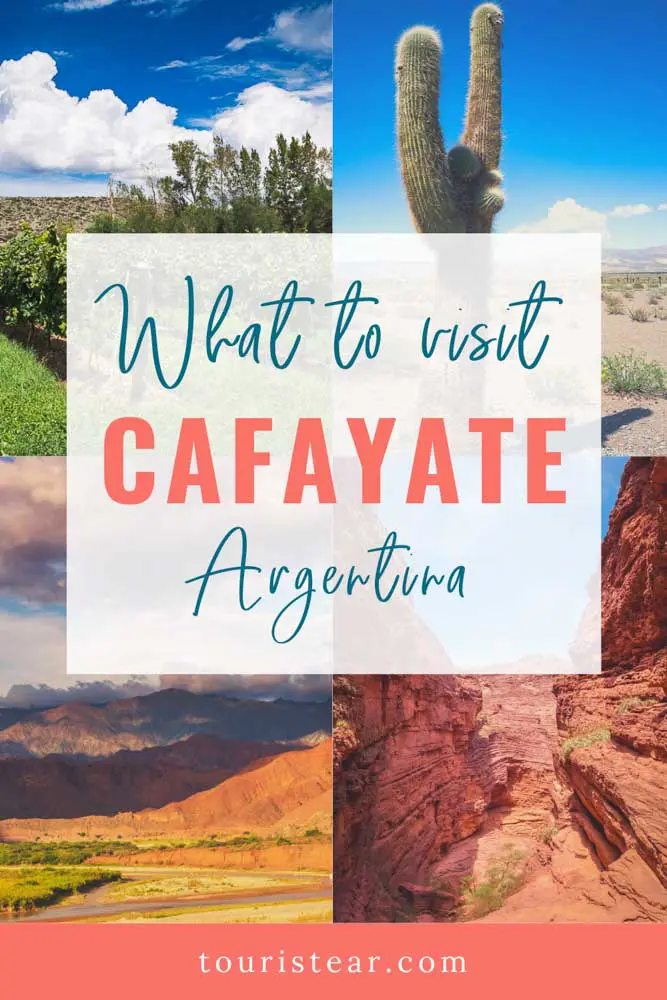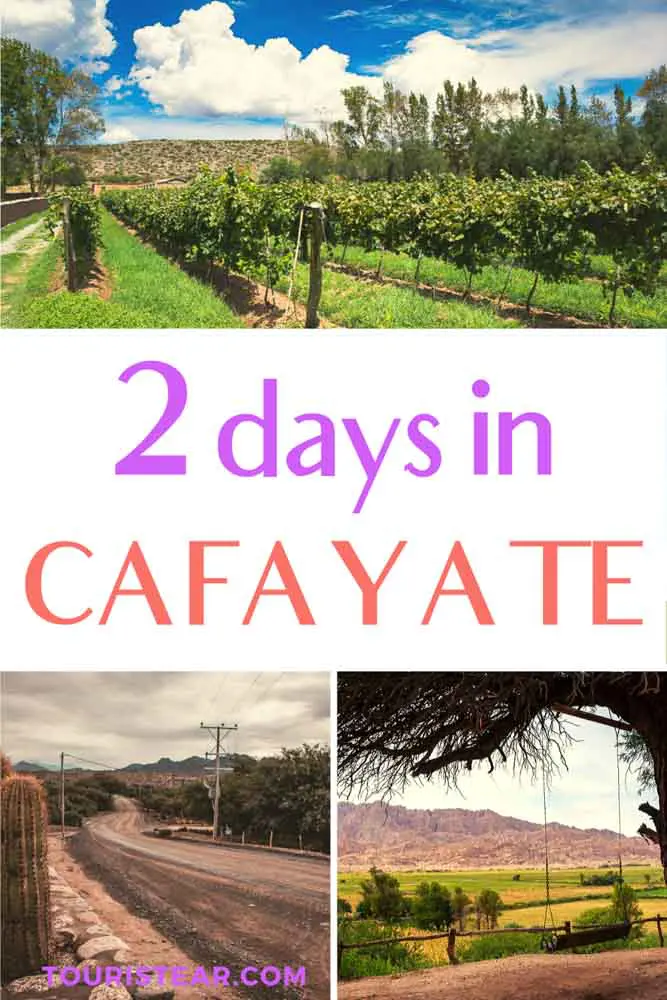 Book Your Trip
Book Your Flight
Find a cheap flight by using Skyscanner.
Book Your Accommodation
You can book your hostel, hotel, or apartments on Booking.com.
Don't Forget Travel Insurance
Travel insurance will protect you against illness, injury, theft, and cancellations. It's your protection in case anything goes wrong. You never go on a trip without it.
Best companies for activities
Check out Civitatis.com and find the best tours in English (French, Spanish and Italian)
Looking for the best companies to save money with?
Check out my resource page for the best companies to use when you travel! I list all the ones I use to save money when I travel – and I think will help you too! (Is in Spanish yet)
We are not native English speakers but we have decided to translate our post to English so we can share it with the whole world. If you see any spelling mistake or something, please let us know, it is so important to us. If you do so, we can improve our post and also our English knowledge! Thanks in advance!!!