Salta is one of the most beautiful provinces in Argentina. In an earlier post I told you what my one week itinerary in the province of Salta was so you can organize the visit through this beautiful province. You can also read my experience on the train to the clouds and my 3-day road trip through the Calchaquíes Valleys. But in today's post, I'm going to tell you everything you can see and do in Capital of Salta in 2 days. Let's start?
At the end of last February I arrived in Salta La Linda,in northwestern Argentina, after spending a month in Peru and Bolivia.
When is better to go to Salta?
First you have to know when it's best to go to Salta. As you know, my travel date was February and March. This is the rainy season, but don't think it's raining all day, it's possible that once a day a good sledgered. From my week in Salta it only rained two days, one in Salta Capital and the other in the Calchaquí valleys and it was only a while, yes, thunder, intimidating gray clouds and plenty of water, but it goes fast.
The good thing about Salta is that it has almost an eternal spring. They have more than 300 days of sunshine a year, but well, you have to take into account the area you visit, since it has 4 types of weather depending on the area!
In the area of the Lerma Valley, where Salta Capital is located, the climate is more benign, in summer the average temperature exceeds 25 degrees and in winter the average is 14, not bad. Ideal to escape the scorching heat of Madrid.
What to see in Capital of Salta in 2 days?
We start our visit through the Old Town of Salta and from there we walk to all places, with a few exceptions. You can also take the tourist bus, this is up to you. I'll tell you below.
Plaza 9 De Julio
It is the main square of the city, has the name in commemoration of the day of independence Argentina and is where the city of Salta was founded.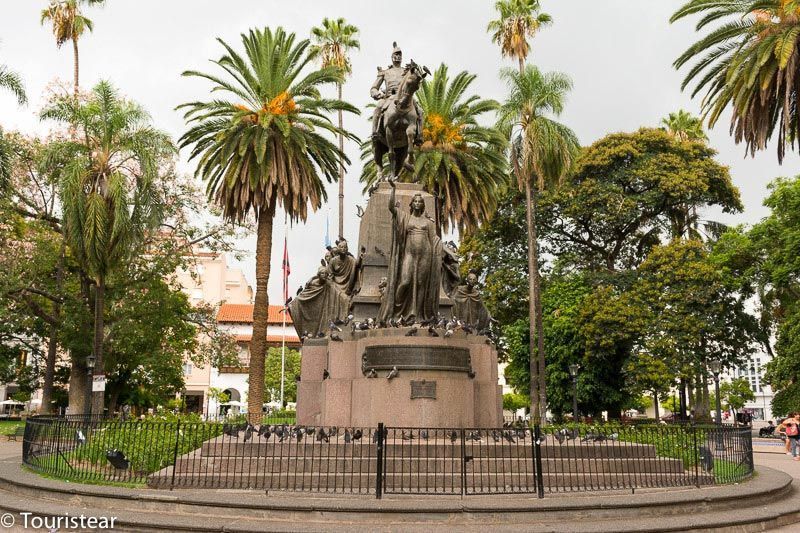 In the surroundings of this square we will see the most important buildings of the city, colonial style, such as the Cabildo, the Cathedral, the MAAM. Of course there are also nice places to eat or have a rich ice cream, and more than 250 trees that give a comforting shade on the hottest days. Among them, you will be able to know two typical Argentine trees, the Ceibo, which is the national tree and flower and the Jacarandá with its lilac flower.
The most beautiful thing about this square is that it is very well preserved and maintains its colonial style of yesteryear. It's definitely the first place visitors got.
Visit to the Museum of High Mountain Archaeology (MAAM)
The MAAM is the Museum of High Mountain Archaeology, born in 2004 to be able to safeguard, study and disseminate the find of the children of Llullaillaco. One of the most important archaeological discoveries of recent times, which dates back more than 500 years, during the heyday of the Inca state, shortly before the arrival of the Spaniards.
This find is the main reason why the museum is founded, and is also often the main reason why it is visited. The children of the Llullaillaco, were an offering made by the Incas on this mountain called Llullaillaco more than 500 years ago. They were practically intact, because of the low temperature at which they were. In addition they had all their belongings with them, as it is a place of quite difficult access. To know all the history I recommend you visit the museum or its website. http://www.maam.gob.ar/
Dentro del museo no te permiten hacer fotos.

The Cabildo de Salta
It is the best preserved in Argentina and has already passed 200 years! It also retains its original structure and houses the Northern Historical Museum. Where you can learn more about The history of Argentina and South America and its struggles for independence.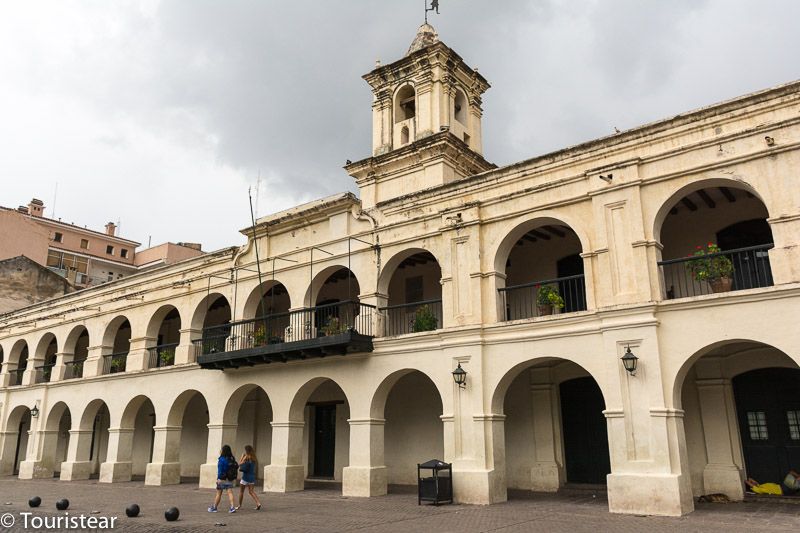 The Cathedral Basilica of Salta
The Cathedral Basilica of Salta is the Sanctuary of the Lord and the Virgin of the Miracle. Colonial style with its pink and cream facade so characteristic. The building we see now is from the 19th century, and was built on top of the previous one that was destroyed in an earthquake. It is also declared a national historical monument and is a must visit even if you are not a religious person.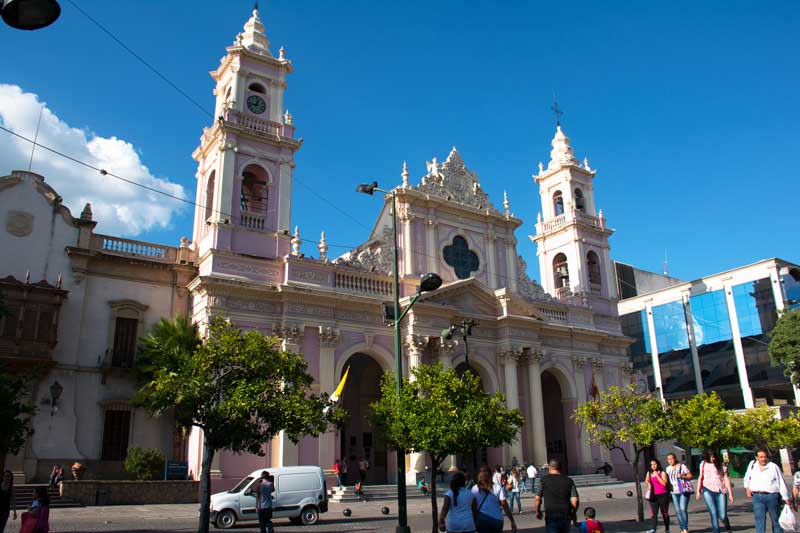 The Church of San Francisco
A few meters from the 9th of July Square, we find the striking Church of San Francisco. It is from my point of view, the most beautiful church in Salta, with permission from the cathedral. It has its red facade and curtains that invite you to enter. Its bell tower is the tallest in South America with about 54 meters in height. The location of this church was already determined in the founding act of the city in 1582. Although the temple we see today is not the same, as the buildings did not stand the pass of the years.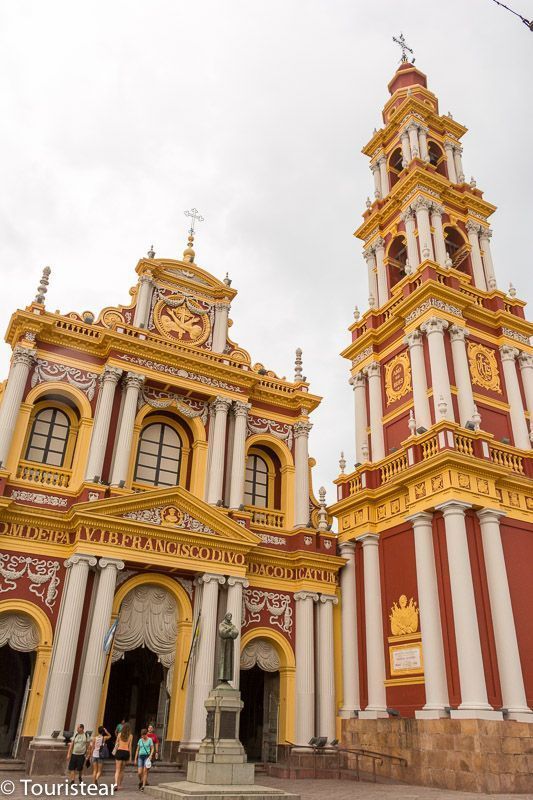 Convent of St. Bernard
In the convent of San Bernardo is the oldest church in Salta. The Convent was created in honor of San Bernardo, first patron of the City of Salta Capital in the early seventeenth century, no modifications have been made to its colonial architecture.
The door we see on its side, was made of cedar wood. It is a unique piece of art carved in one piece, containing American Baroque elements, hand-carved by a Salteño Native in 1762.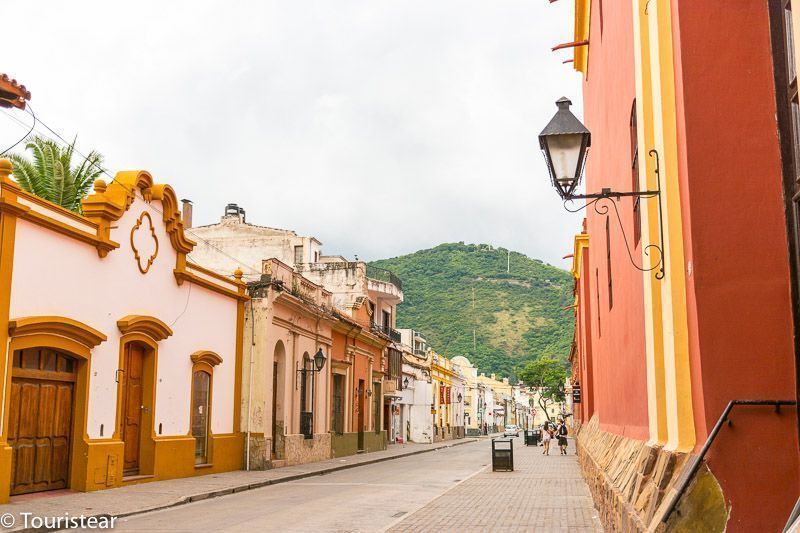 Monument to the General Guemes
At the foot of Cerro San Bernardo, at the end of the Paseo Guemes, we find the monument of General Martín Miguel de Guemes. The monument is located where he first fell from his horse shot wound. He was an important character in Argentine history in the War for Independence, and was governor of the province of Salta for 6 years.
You want to know a little more about Guemes?
The Cable Car
Another must-see in Salta is to climb its cable car that takes you to the top of the San Bernardo hill and from where you can enjoy beautiful views of the city of Salta. In addition, in the area of the cable car complex, you can do different activities or just rest on some of its banks and contemplate the lush vegetation.
Ideally, go to sunset, prepare a few "mates" and enjoy the surroundings and views.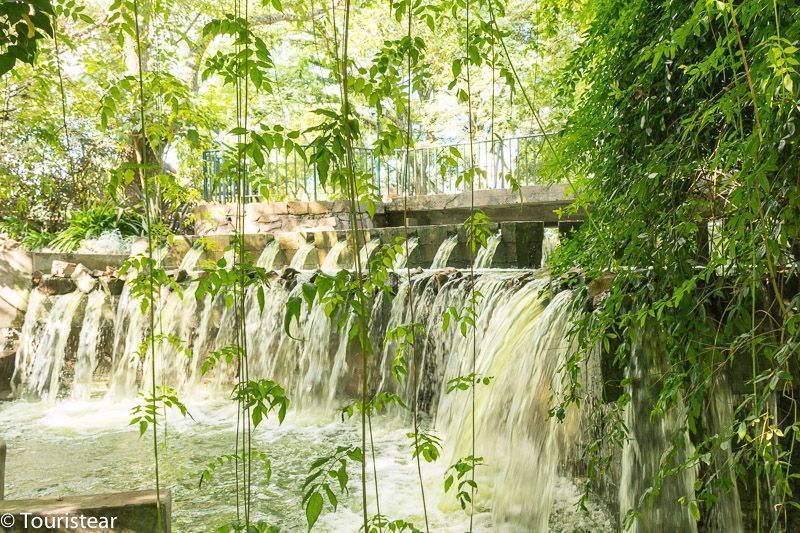 Salta Craft Market
It was the first artisan market in Argentina, operating since 1968 in an old colonial house, built in the mid-18th century.
On your visit through the artisan market you will find a rich variety of handcrafted products such as basketry, fabrics, pottery, fine work in silver, wrought iron, and leather; musical instruments; premium edible products and typical wines from the region.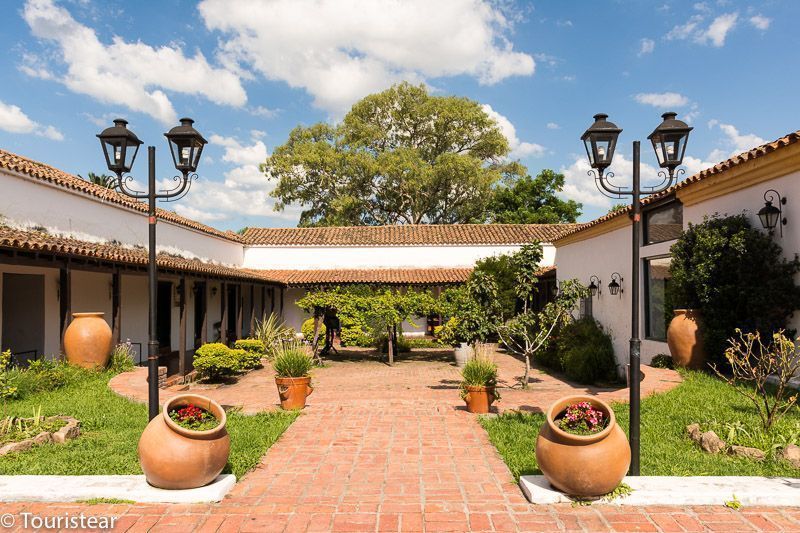 Salteñas' crafts you can see the practices used for centuries with their own style, prestigious in traditional culture, are products entirely handmade and with natural components.
To get there you have to go by public transport, taxi or on the tourist bus.
2555 San Martín Street
Tourist Bus
For those who are less eager to walk or simply because it is very comfortable, in the city of Salta they have tourist bus. As curious as it may be, also on the bus you will find neighbors of Salta, who like to know the city in which they live, they say that they always discover something new.
The bus departs from The Belgrano Square and from there, the tour includes: Balcarce, Batalla de Salta, Legislative Palace, Cathedral, Convent, Monument to Guemes, Viceroy, Portezuelo, Parque San Martín, La Viña, Paseo de los Poetas, Mercado Artesanal and the Cabildo, among other must-see places.
What to do in Salta? Go to the Peñas
On Balcarce Street we will find many places to go out to dinner or have a drink. And that's where many of the city's "peñas" meet, cheering on the summer night. It is without a doubt a very interesting walk where you can get up close and meet the local community and its live traditions.
If you are not too tired, the day you return from your visit on the Train to the Clouds, you can take advantage and tour this street that is a few meters from the terminal of this train.
A walk through San Lorenzo
Just 10 minutes from Salta capital we find San Lorenzo, a beautiful and green village at 1450 meters above sea level. It is nestled in the jungle the "Yungas" and is an ideal place to enjoy nature, tranquility, eat traditional food, and do outdoor activities, such as horse riding or just cool off in its natural pools. Honestly, it seems amazing that this place is so few minutes from the Salta capital. I want a place like this 10 minutes from Madrid!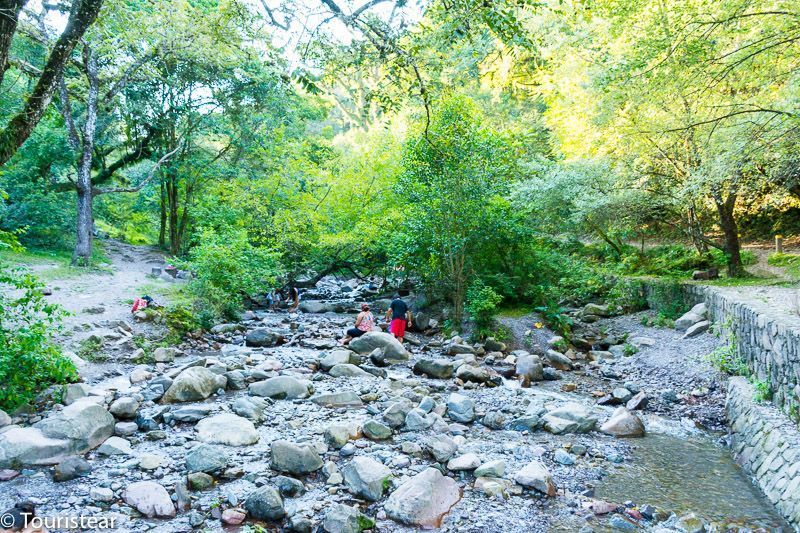 Guided tour of Salta
If you want a guided tour of the city of Salta you can do the Civitatis. It lasts about 3 hours, they pick you up at the hotel and you will get to know the most important points of the city and also take you by mini bus. The price in mid-June 2017 is 23 euros.
Where to sleep in Salta
On my trip to Salya capital I slept at the Premier Hotel. It is about 5 minutes walk from the 9th of July square, has good attention and has recently renovated it, although it is a little old. If you want to see the prices for the date of your trip, click on the link.
How to get to Salta
To Salta La Linda you can arrive by plane from Buenos Aires,are 2 hours by plane approx and prices, as always, vary depending on the advance with which you buy them. It often compensates for the price of the plane to the bus.
You can get there by bus from almost anywhere, such as Jujuy, Tucumán, Córdoba, Buenos Aires, etc.
You can also rent a car in the main Argentine cities, get to Salta by car and tour the country a little by car rental.
Travel insurance
Travelling with travel insurance is almost obligatory, especially in places where height can make you a bad pass. Although healthcare in Argentina is not expensive, it is always good to travel insured.
We recommended Mondofor travel insurance. They have very good prices, but the biggest advantage is that insurance customizes it to your needs, so you are not overinsured and you do not pay for what you do not need.
Only for our readers we have a 5 off Mondo travel insurance. Click on the link or photo and secure your trip with a 5 % discount.

If you liked this article, share it with your friends!
Book Your Trip
Book Your Flight
Find a cheap flight by using Skyscanner.
Book Your Accommodation
You can book your hostel, hotel or apartments on Booking.com.
Don't Forget Travel Insurance
Travel insurance will protect you against illness, injury, theft, and cancellations. It's your protection in case anything goes wrong. You never go on a trip without it.
Best companies for activities
Check out Civitatis.com and find the best tours in English (French, Spanish and Italian)
Looking for the best companies to save money with?
Check out my resource page for the best companies to use when you travel! I list all the ones I use to save money when I travel – and I think will help you too! (Is in Spanish yet)
We are not native English speakers but we have decided to translate our post to English so we can share it with the whole world. If you see any spelling mistake or something, please let us know, it is so important to us. If you do so, we can improve our post and also our English knowledge! Thanks in advance!!!
Esta publicación incluye enlaces de afiliados. Lo que significa que si realizas una compra utilizando uno de estos enlaces primero, nosotros recibiremos una pequeña comisión que nos ayudará a continuar con el mantenimiento de este proyecto y crear contenido útil para tus viajes. ¡Muchas gracias por tu ayuda!