Last Updated on 2 March, 2021 by Veronica
Altitude sickness is our body's response to the lack of oxygen levels that occur when you're in places that are higher than 2500 meters above sea level.
It's not really that there's less oxygen at a higher altitude; what happens is that it lowers atmospheric pressure and the oxygen pressure in the air we breathe.
Recommendations to prevent altitude sickness
People who suffer the most symptoms are those who normally live below 1000 meters of altitude. The closer to sea level you live, the more likely you are to be affected by altitude sickness.
But in this post we want to tell you what the symptoms are and what interests you most, such as what steps you can take to prevent altitude sickness in your trips.
If you are planning to travel to Machu Picchu in Peru or the Salar de Uyuni, among many other high-altitude destinations, read on and pay special attention.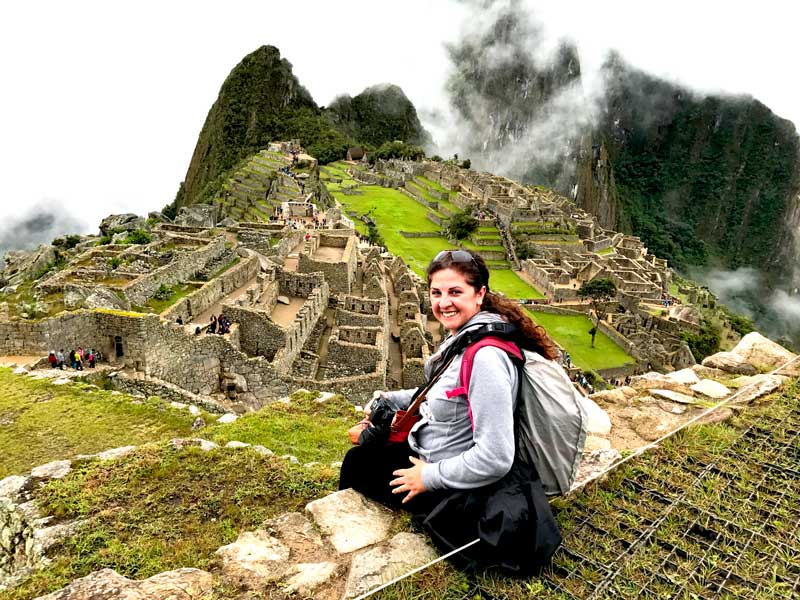 Who is affected by altitude sickness?
As I told you above, it usually affects people who normally live in areas that are less than 1000 meters above sea level.
But the truth is that it affects different people in different ways. It also depends on how you get to your destination.
I mean, if you're doing a high mountain route and you go up very fast, it will affect you differently if you are going to Cuzco (3399msnm) by bus from Lima (at sea level).
Also does not distinguish people's physical condition. That is, even if you are in great shape, altitude sickness can affect you in the same way as a person who doesn't sport.
What are the most common symptoms of altitude sickness?
Symptoms can begin to be felt from 2500 or 3000 meters of altitude. And one of the factors that highly influences its affects is the speed of ascent and the lack of acclimatization.
The most common symptoms are:
Severe headache
Physical fatigue or exhaustion
Sleep disorder
Nausea and vomiting
Digestive disorders
Agitation
Lack of appetite
Physical exhaustion
To avoid and prevent altitude sickness follow the following tips
Acclimatization:
If you're thinking of traveling to a place which is more than 2500 meters' in altitude, it is best to acclimatize so as not to suffer from altitude sickness.
To do this you have to make the ascent gradually, you don't have to agitate, or make physical efforts at least for the first few days. It's best to walk slowly and stop to rest when necessary. It is also recommended to sleep well, eat light and avoid alcoholic beverages.
To prevent altitude sickness in South American countries, it is recommended to drink coca tea and/or chew coca leaves.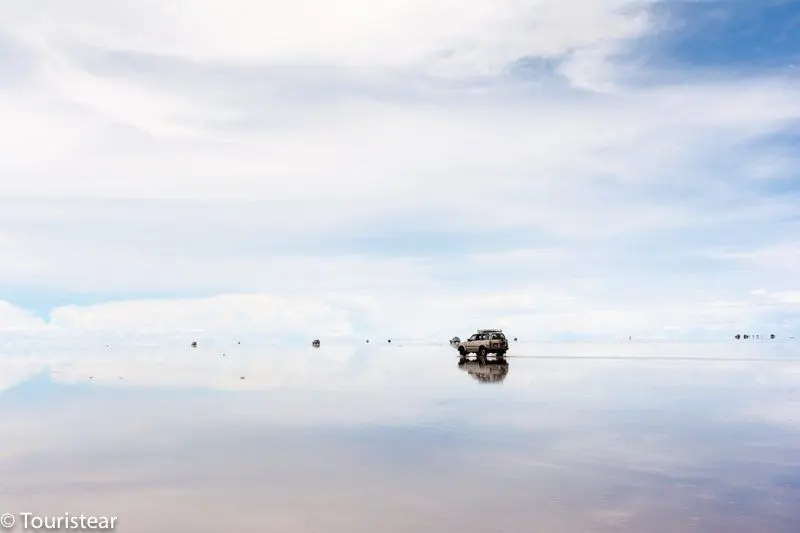 Coke tea
The coca tea is quite good and is what the locals recommend, if you tell them you take pills for the "soroche" they will look at you funny, hehehe. Coca leaves are not literally chewed, what they do is stick them inside your cheek and let it take effect when mixed with saliva.
Being well hydrated and resting
In the event that you get any of the symptoms of altitude sickness, it is best to rest and be well hydrated. Alcoholic beverages should be avoided.
For more severe symptoms, see your doctor and always carry travel insurance.
If you go to any city that is above 2000 meters above sea level, it is recommended that you take these precautions so as not to suffer the symptoms of altitude sickness.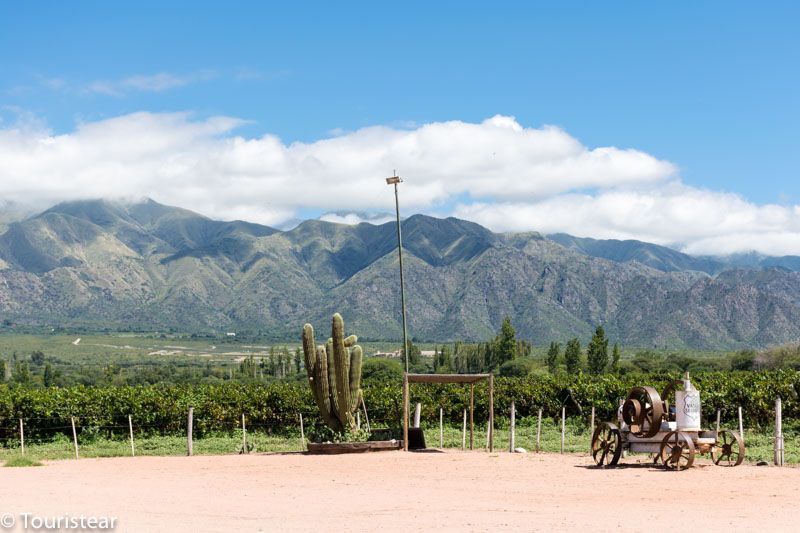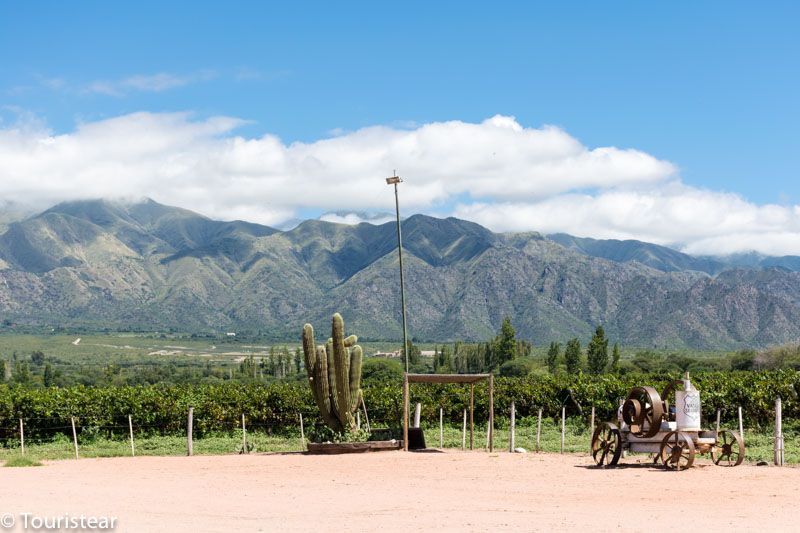 For example, during the tour of the Salar de Uyuni you will be above 3600 meters above sea level and sometimes above 5000, it is advisable to do this tour already being acclimatized to the altitude.
As it was my case that I had already been traveling in Peru and Bolivia from the north and the altitude sickness did not affect me when I visited the Salar de Uyuni, but I did have a little discomfort on the third day of the tour of Uyuni, when we exceeded 5000 meters above sea level.
If you have not been used to high altitudes before, it is better to take it easy, because in case you get bad of severe altitude sickness, you have to go back to an altitude where the altitude does not affect you and that can annoy you, especially on a trip like that of the Salar de Uyuni, to give an example.
For Your Pinterest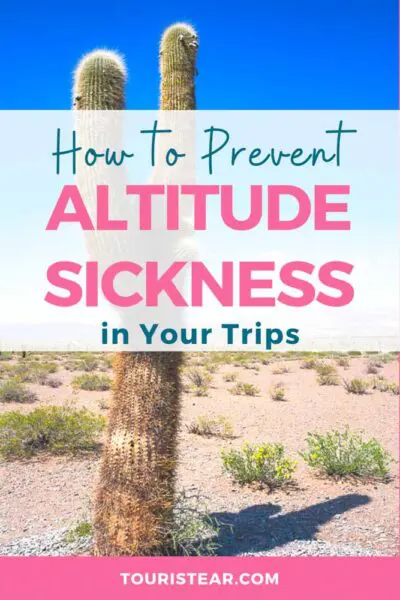 Book Your Trip
Book Your Flight
Find a cheap flight by using Skyscanner.
Book Your Accommodation
You can book your hostel, hotel, or apartments on Booking.com.
Don't Forget Travel Insurance
Travel insurance will protect you against illness, injury, theft, and cancellations. It's your protection in case anything goes wrong. You never go on a trip without it.
Best companies for activities
Check out Civitatis.com and find the best tours in English (French, Spanish and Italian)
Looking for the best companies to save money with?
Check out my resource page for the best companies to use when you travel! I list all the ones I use to save money when I travel – and I think will help you too! (Is in Spanish yet)
Some of the links you'll find in this article are from affiliates. This means that if you contract any of the services mentioned through the link we provide, we will receive a small commission, for you the price will be the same or you will have a discount. This way you help us to maintain the blog and continue to create content useful for your travels. Thanks a lot!

We are not native English speakers but we have decided to translate our post to English so we can share it with the whole world. If you see any spelling mistake or something, please let us know, it is so important to us. If you do so, we can improve our post and also our English knowledge! Thanks in advance!!!