4 Days In Chicago: The Best Itinerary
With over 230 square miles of land to discover, staying a day won't be enough to get a glimpse of the whole city. So we're sharing our experience and tips to help you enjoy your 4 days in Chicago trip.
I have been to many places in the US, and Chicago ticked most of the list that I love to do on my road trips. They have some of the best restaurants serving different cuisines, impressive vacation spots, and iconic architecture.
Travel Insurance
Chicago is one of the safest US cities, but every trip is different. Be ready for emergencies. Heymondo lets you plan a travel insurance fitting for your trip, budget, and schedule.
Plan your travel insurance through this link and get a 5% discount. Hopefully, you will never have to use this during your travels, but it's always better to be prepared and worry-free while on your 4 days in Chicago vacation.
Chicago Go City for 4 Days in Chicago!
You want to save time and money while in Chicago for a few days. The Chicago citypass has access to over 25 Chicago attractions and rides, most of which are part of our sample itineraries.
We saved a lot by getting the Chicago Go City pass. We visited almost all of the city's top tourist spots and did not have to worry about payments for admission tickets.
We also wanted to experience the Hop-On Hop-Off Big Bus Chicago: 1-Day Classic Tour but failed to do so since we already had a plan. Be sure to get a tour around the city with the bus while on 4 days in Chicago trip!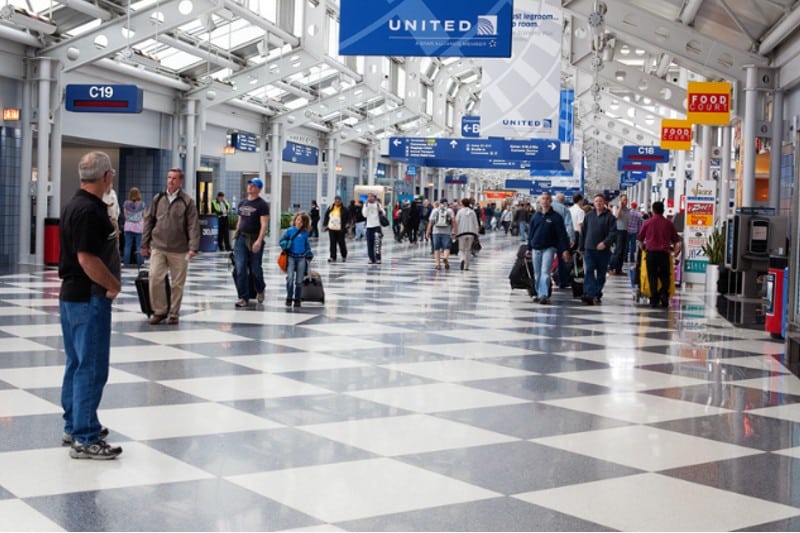 4 Days In Chicago Itinerary
From day 1 to 4, we will share our places in Chicago. We also added a couple of tour recommendations and other tourist spots that you may want to add to your 4 days in Chicago trip.
Chicago Itinerary Day 1
#1 Grant Park
If you want to go on a walking tour, take a morning walk at Grant Park. Most of the places on the 1st day were nearby the park, so we saved a lot of travel money by taking only a few taxi rides.
You can take a picture at some of the renowned sights in the park, like Buckingham Fountain and Congress Plaza.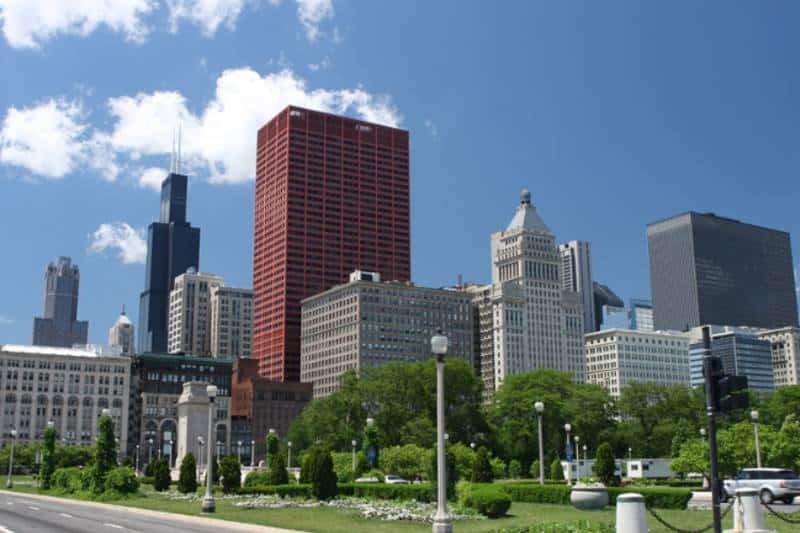 If you arrive early for your 4 days in Chicago trip, hop on a pair of rollerblades with your partner and the whole family at the Skate Park in Grant Park. We really enjoyed skating around the park. It was one of the most fun moments I remember from this trip.
#2 Jay Pritzker Pavilion
After skating for hours and taking a long stroll, we got hungry. We headed to Jay Pritzker Pavilion, bought food, and enjoyed some good music. It's the perfect place to rest. If you want to go on a food tour, the Pavilion is one of the stops.
Sign up for the ultimate food and walking tour here.
#3 Art Institute Of Chicago
Another place nearby Grant Park is the Art Institute Of Chicago, Chicago's number 1 museum. For days, months, or weeks, the museum has different exhibitions of European and Asian masterpieces. You can skip the line and get your tickets here in advance!
#4 Cloud Gate (Millennium Park)
I have seen a couple of tourists taking a photo at a bean-like mirror structure in Chicago, so this stop is on my Chicago bucket list.
The Cloud Gate is a sculpture to bridge the sky and the viewer, thus the design and reflection. It's only a 3-minute walk from the Art Institute Of Chicago.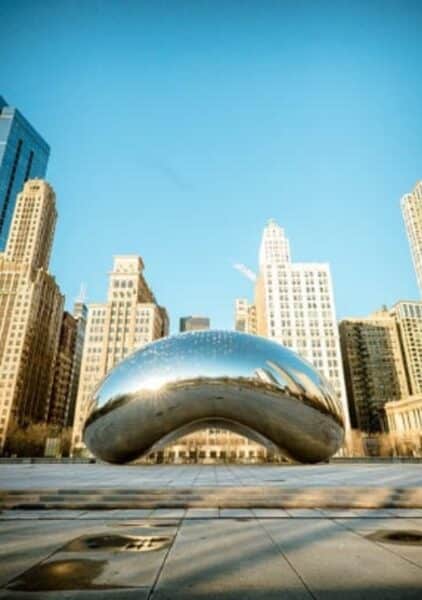 #5 Mindworks: The Science of Thinking
We found Mindworks after searching for places to visit during our 4 days in Chicago nearby that are free. How about taking part in a scientific experiment?
The science museum lets you join the research studies in behavioral science. You don't need to be a scientist to join the exhibits and activities.
#6 Chicago Cultural Center
The center has several sights to see and activities to experience. You can witness the center's beautiful design, join live performances, buy items from local businesses, and watch a good film at the theater. The place is simply majestic!
#7 Lou Malnati
Part of the ultimate food and walking tour spot is eating Chicago's best deep-dish pizza at Lou Malnati.
We ordered a whole deep-dish white pizza. It was delicious, but we should have ordered them in slices or invited our new friends for a pizza slice.
#8 Lincoln Park Conservatory
The next stop is somewhere a bit far. We were searching for free admission places in the city, and we found the Lincoln Park Conservatory.
We booked a ride through Lyft to go to the park. This is the best spot for people who love to take photos for SNS. The garden is blooming with flowers and exhibits for you to watch.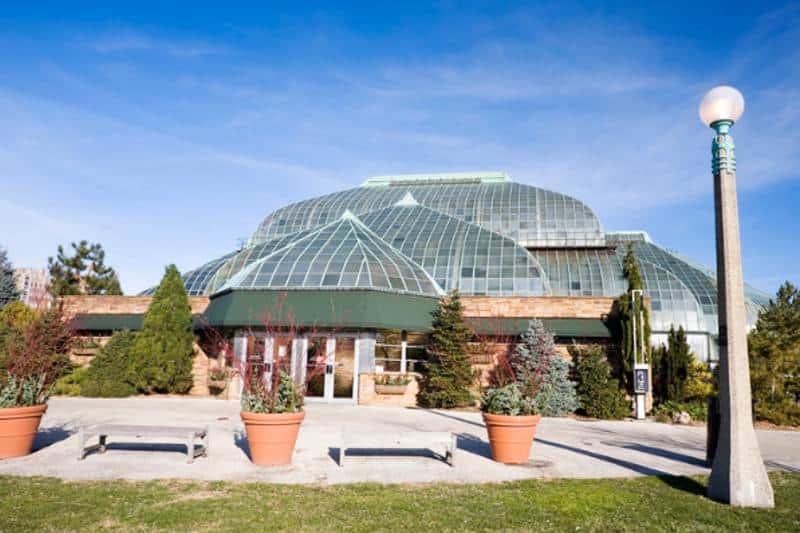 Chicago Itinerary Day 2
#1 Lincoln Park Zoo
Our Day 2 itinerary is suitable for families, and we start it off with the Lincoln Park Zoo. We usually pay for an entrance when we go to the zoo, and we were surprised to find out that the Lincoln Park Zoo had free admission!
Your kids will definitely enjoy this trip looking at animals. You can squeeze this place on your first day since it's near Grant Park.
#2 John Hancock Center
We always love views of cities from high places. John Hancock Center has the 360 Chicago that gives you the city's best views! Regular tickets are worth 30 USD. You can book your tickets here and snap a beautiful city photo.
#3 Magnificent Mile
While some like to shop for souvenirs, we went to the Magnificent Mile to take a stroll and view the beautiful city. It is the premier shopping site with several restaurants. It was also along the way to our next destination: Wrigley Field.
#4 Wrigley Field
The National League ballpark is the oldest field in Chicago and a home to the Chicago Cubs! If you love baseball, Wrigley Field is the best place to stop by.
The Wrigley Field is also a haven for delicious food. When you sign up for the Food Tour in Chicago, the ballpark is one of your stopovers.
#5 Riverwalk
Another part of your Chicago Food Tour is the Riverwalk. It's a 1.25 mile path that passes by The Confluence, The Arcade, The Civic, and The Esplanade.
These are the top districts in Chicago; along the way, you have restaurants and food carts. Make sure you have the right shoes for this journey.
#6 RPM Seafood
After our long journey and some snacks at the Riverwalk, we went to RPM Seafood to get the best wine-tasting experience in Chicago. Their menu is also packed with delicious seafood meals. You must try their Ora King Salmon!
#8 Navy Pier (Centennial Wheel)
Our final stop was the Navy Pier. After a good meal and wine at RPM Seafood, we went to the Navy Pier and rode the Centennial Wheel. Of course, we took a short rest before riding the Ferris wheel.
The view of the river looked so beautiful, and there was live music too. What a way to end the day. Parks in Chicago are truly filled with entertainment.
Have you heard of the Architecture Cruise? Navy Pier is one of the stopovers during the cruise. You get to see the architectural wonders of Chicago when you join this trip. Book a seat here.
Chicago Itinerary Day 3
#1 Soldier Field
This was our first stop during our 3rd day in the city. The Soldier Field is the 2nd sports field we visited during our trip. For NFL fans, this is a must-visit place for you. Go to Chicago during the NFL season to watch your favorite team.
#2 Adler Planetarium
If you have the Chicago Go City pass, your entrance to the Adlers Planetarium is free. Regular tickets cost 35 USD. You can watch different exhibits and shows about space.
If you are coming with kids, don't miss out on visiting the Planetarium. If you sign up for the Architecture Cruise, you get to see the Planetarium too.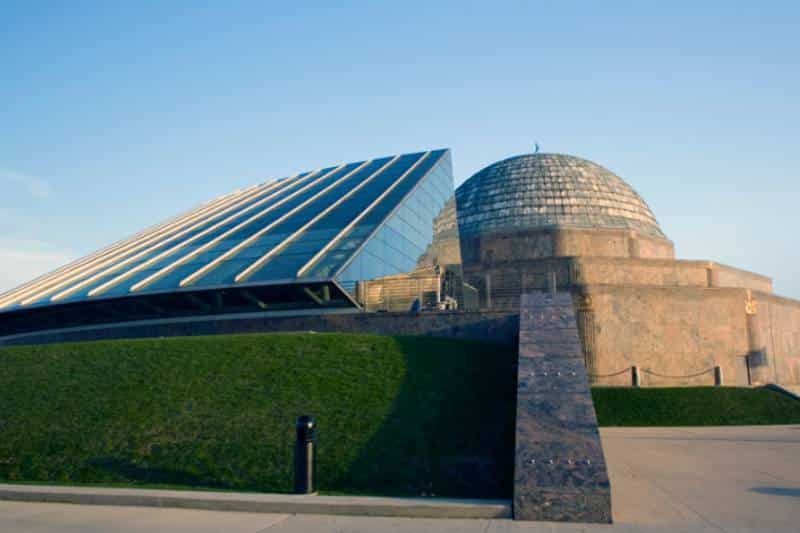 #3 Shedd Aquarium
The sea animals and exhibits will truly relax and put a smile on anyone's face. Unlike other aquariums, this location is also designed for adults to have fun.
If you have kids with you, go to the Polar Play Zone for an interactive experience safe for them. It is a part of the Museum Campus that houses several institutions and museums.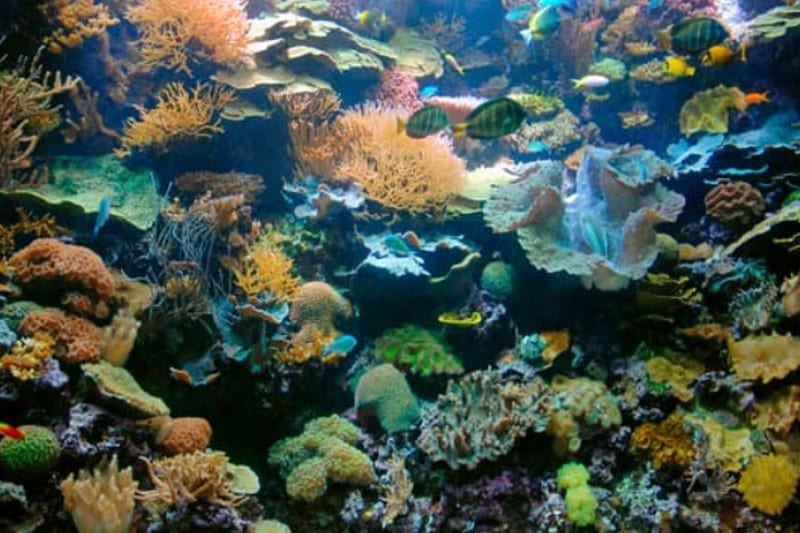 #4 Gold Coast
The Gold Coast is one of the richest neighborhoods in Chicago. Besides the amazing architecture, you get to walk along the coastline.
We took our rental car to the Gold Coast. It was a long but worth it drive. You can sunbathe at Oak Street Beach, walk on the sand, or do other beach activities at our next destination.
The Gold Coast also has shopping districts to pick up a souvenir or just go on a shopping spree! You can also dine at the nearby restaurants here.
#5 North Avenue Beach
The last stop on Day 3 is North Avenue Beach. It's almost a 10 minute ride from the Gold Coast. You can enjoy the annual Air & Water Show. During the show schedule, the lakefront has tons of local visitors.
On regular days, you can enjoy a round of volleyball or simply relax. Dine at nearby restaurants, too, before heading back to your hotel.
Chicago Itinerary Day 4
#1 Willis Tower (or Sears Tower) Skydeck
We went easy on our last day since it was the same date as our flight. We went to Willis Tower for our first stop, previously known as Sears Tower. Of course, we went to the famous Skydeck Chicago!
You can make your reservations on the Skydeck with your Chicago Go City Pass. You can get your Skydeck ticket here if you need a city pass.
#2 Chicago Architecture Center
Are you interested in Chicago's architectural scene? Visit the Chicago Architecture Center to witness architectural displays and other interactive exhibitions.
#3 Wicker Park
One of the best places to live in Chicago, Wicker Park has many things to experience and places to explore. On this day, we went to The 606.
The path stretches to 2.7 miles with views of the best landmarks. You can see people taking yoga classes, creating art, and more.
We enjoyed our stroll in Wicker Park, saw some Flat Iron Buildings, and went around vintage and retro shops to look for an excellent item to bring home.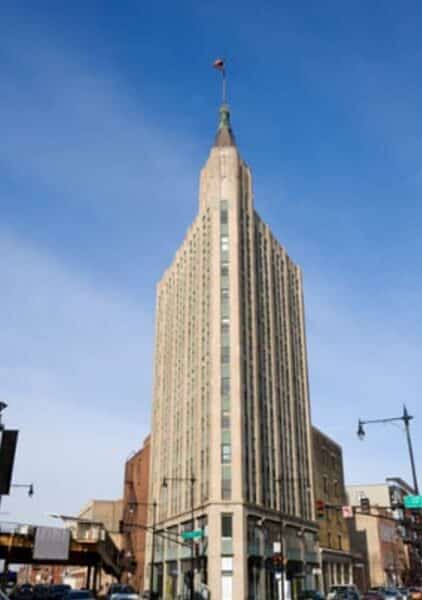 #4 Jimmy's Red Hots
Finally, we ate hot dogs at Jimmy's Red Hots. We must eat at least one Chicago hotdog before we leave this beautiful city! I suggest getting the Supreme Bunch Tamale. It's a local favorite.
Other Recommendations for Your 4 Days In Chicago
If you want to stay for a few more days or plan to tweak our recommended itinerary, here are some attractions you may want to go to with your friends or family during your 4 days in Chicago.
Museum Campus
The Shedd Aquarium and Adler Planetarium are part of our original itinerary and are found within the Museum Campus.
But if you want to go on an educational trip for the whole family, especially for the kids, we recommend booking a full day or 2 days to visit every place on the Museum Campus.
There are 28 attractions and museums along the Museum Campus tour, from planetariums to sanctuaries.
Michigan Avenue
Take a stroll around Michigan Avenue. It is home to several sights like the Chicago Water Tower and Steetweville. You can also find the Art Institute of Chicago here.
If you are at Millennium Park, you can go to Michigan Avenue in just a few minutes. You can shop, dine, or enjoy the city's beautiful buildings on foot.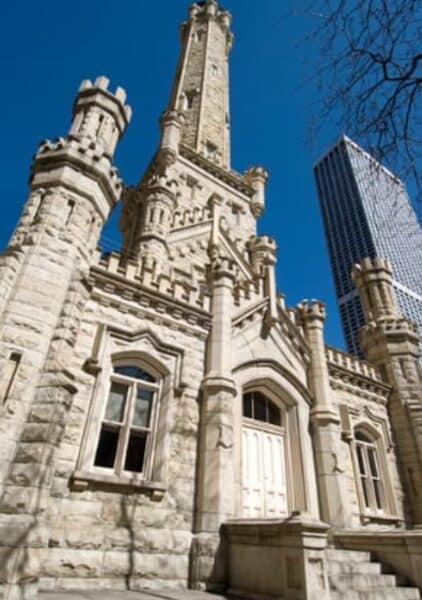 The Revival
If you aspire to be a comedian or add some good laughs during your trip, head to The Revival Comedy Club. You can join a class and pursue your comedy dreams for a short while. It is one of the best comedy clubs recommended by the locals.
The Robie House
If you're studying architecture, you should visit the Robie House. It is one of the city's oldest and well preserved landmarks made by the famous architect Frank Lloyd Wright.
The house reflects the Praire design of horizontal lines, low roofs, and long windows. You can sign up for a tour here!
Chicago Children's Museum
It's the perfect destination for kids to explore their creativity. You sign up for a children's program or let them play around other kids. You can check their schedule here and find available activities during your visit.
Field Museum Of Natural History
From dinosaurs to biomechanics, the Field Museum of Natural History has many unique experiences for your children and yourself.
They host travel guides in English and Spanish, sometimes in other languages. I recommend adding this to your itinerary when traveling with your little one.
Hyde Park
The neighborhood is home to prominent people in America, such as politicians and presidents. You can take a break at the Midway Plaisance and look at the views of the Midway buildings or go to the Smart Museum of Art and witness the American and European art galleries.
Another way to enjoy the neighborhood is to tour Obama's favorite places.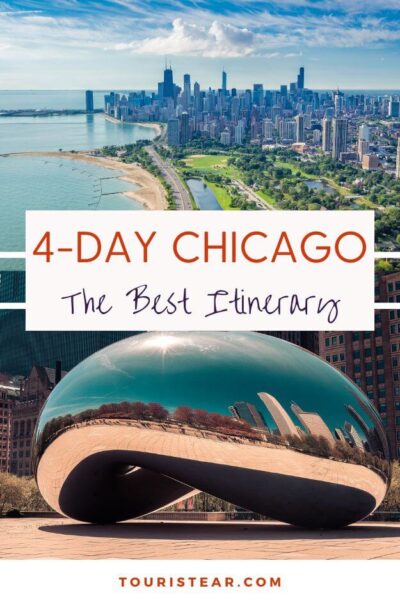 How to Get to Chicago
You can ride a bus or rent a car and enjoy a long ride from one state to another. A road trip is always a budget-saving option for locals.
We have always loved going on long road trips, but sometimes, we travel on a tight schedule. Luckily for us, Chicago has two airports that are nearby tourist spots.
If you are coming from other countries, you can pick among two airport destinations in Chicago: O'Hare International Airport and Midway International Airport.
You should book your plane tickets early to get the best prices or book in the low season.
How to Get Around Chicago
You're finally in Chicago! There are different ways to travel around the city. If you want to spend your first day getting a good rest at your accommodations, remember to book an airport transfer if your hotel or B&B offers one.
Once you are ready to head out, here are ways to get around the city.
Hop On Hop Off Bus Tour of Chicago: If you have the Chicago Go City pass, you can squeeze in a short bus tour to take you to some fantastic sights in Chicago. The tour is best for travelers who only have a short time to spare on their first day. We hope to ride this on our next trip to the city.
By Bus: Chicago is a vast city, and taking a bus ride going to the east, north, west, and airports is the best way to move around the city.
Fun Fact: Chicago is the second city in the US to have the largest public transportation city.
By Car: We rented a car on our second day. We figured out that if we wanted to see more of the city and follow our itinerary to the tee, we needed to have our own transportation.
Taxis: There are over 7,000 taxis in Chicago, so if you plan to go around the city via taxi, it will be easy to get one in the town. I suggest downloading Lyft or Uber so it will be easier to book a cab.
Walking: We did this often when we were at the park or moving from a nearby tourist spot to another. Be sure you are ready for long walks with the best jogger pants for men and women and a pair of shoes perfect for a city walk.
Where to Stay in Chicago
Staying in Chicago downtown can be expensive. You can stay away from the city to enjoy the best prices or book a hotel, rental apartment, or B&B in advance or during the low season.
How Many Days To Spend In Chicago?
Are 4 days in Chicago enough? Spend at least 3 days to 5 days traveling around Chicago. Spending 3 days in the city may make you feel rushed.
In 4 days, you can visit most of the top places and attractions. We only spent 4 days in Chicago (or 5 if you add our arrival day).
In 4 days, excluding the arrival date, we conveniently strolled around the city, tried new food, and visited more places.
Best Time to Visit Chicago
Chicago has a lot of summer activities for adults and kids. Come in from June to August if you want to participate in the food and music festivals.
At the same time, these are also the most popular months. Even locals go out for cruises, bars, beaches, and outdoor activities.
Peak Season
Weather-wise, June to August can be rainy and hot, but it is the best time to bring your kids. The high number of tourists may also be inconvenient for your budget.
The tickets are usually high, so we suggest getting a Chicago Go City pass when visiting during the peak season.
Temperature can get as high as 90 F. It's the perfect time to go outdoors, but the rain chances are high, so remember to bring your umbrella with you. August is the rainiest month, so shop for clothes here.
Low Season
Like most cities in the US, the low seasons are during the winter season. Chicago is well-known to have one of the coldest winter temperatures in the country.
If you love the cold, book a flight to Chicago in the early weeks of November.
The temperatures go as low as 26.4°F, and some say the wind feels colder than in Siberia. On the good side, the hotels, flight rates, and attraction tickets are cheaper. You may want to skip the outdoor locations like parks.
Book your Hotels here to get the best deals from November to January the next year!
Shoulder Season
For us, we went during the shoulder season. We recommend visiting between September to October during our 4 days in Chicago.
The temperatures go from 59 F to 77 F. We love the September weather in Chicago. It was ideal for a good stroll or a walking tour. You can go for a self-guided tour near the riverwalk here.
Another shoulder season to consider is the months from March to May. The temperatures can go as low as 50 F and as high as 74 F. With this weather, you get the best temperatures for outdoor activities.
These months have affordable accommodation and ticket prices but are not as low as the winter season. Since most people are working, there are fewer crowds and many attractions open for you to go to.
Months to Get the Best Deals and Events in 4 Days in Chicago
January-March: Offers the best deals and discounts for accommodations. The average rate is around 200 USD.
June-September: These months have the best weather with some rain. It's within the high and shoulder season, so you can get the best outdoor experience when you arrive at these times.
June-August and December: From music festivals like Lollapalooza to musicals, going to Chicago within these months offers pure entertainment experiences to travelers.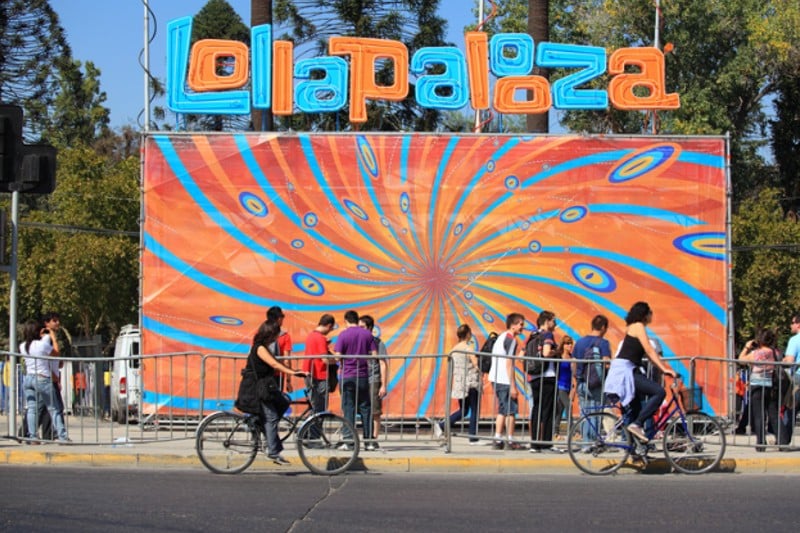 Chicago is truly a treasure trove for architectural lovers and free outdoor experiences. The city is filled with unique experiences for adults, sports fans, and kids, from food, and endless museums, to sports fields. Tell us about your experience and your favorite places in Chicago!
Plan Your Trip to Chicago
Last Updated on 25 October, 2023 by Veronica
Disclosure: Some of the links on this post are affiliate links, meaning at no additional cost to you, I may earn a small commission if you click through and make a purchase.
Author: Veronica
Vero, a seasoned traveler, has explored 25 countries and lived in five, gaining a rich perspective and fostering an infectious passion for travel. With a heart full of wanderlust, Vero uncovers the world's hidden gems and shares insights, tips, and planning advice to inspire and assist fellow adventurers. Join Vero and let the shared passion for travel create unforgettable memories.