Coffeeshops in Amsterdam: A Guide for Beginners
If you are planning your trip to Amsterdam or are already there right now, wondering how to go to coffee shops in Amsterdam for the first time and not make a fool of yourself, read on, and I'll tell you below.
Amsterdam is a surprising city and an essential place to visit at least once a year in life. One of its attractions is the coffee shops, an essential destination in Amsterdam. things to do on a visit to Amsterdam.
I'll be honest: the first time I went to Amsterdam, I only passed in front of the coffee shops, and we didn't enter any of them. But on this second visit, it was one of the must-sees of the trip.
Tips For The First Timers In Coffeeshops In Amsterdam
Amsterdam is the city of cannabis. It is legal to smoke weed inside the coffee shops here. But if you've never been to one and, on top of that, you're not very knowledgeable about types of weed or don't know how to roll a joint. Here are some tips to make your experience a great one.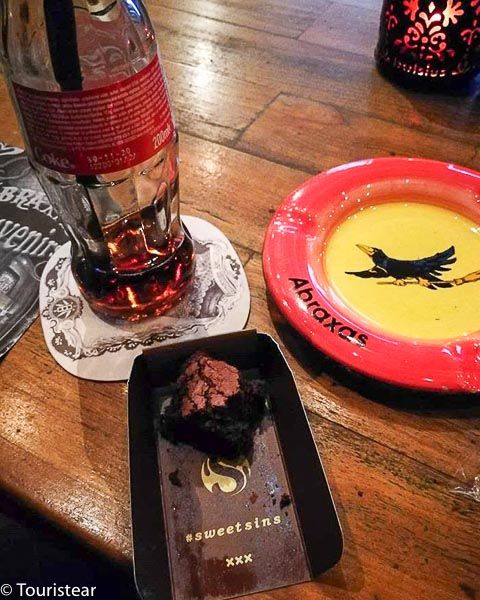 Go First To The Bar (They Don't Bring Weed Or Joints To The Table)
One learns by trial and error, haha! As novices in the coffee shops and for not having asked, we went straight to sit down. We chose the only table that was free in Abraxas.
A coffee shop was recommended to us by our guide on the walking tour in Amsterdam (in July 2019).
In our case, the waitress was very friendly. She took us to the menu, which had the drinks and some edibles, but no joints.
To avoid making the most dreadful fool of ourselves, we ordered a couple of cokes and a brownie baked with marijuana.
And we asked him how the coffee shops worked. It was our first time, all very quietly so that no one would hear us, although everyone was going their own way. You know what I mean, don't you?
The first thing that you have to do on your first visit to a coffee shop is to stop by the bar. There is a person who sells you weed. if you are not clear about what you want, the best thing to do is ask.
Take A Look At The Chart And Consult The Seller in the Coffeeshops In Amsterdam
In the coffee shops of Amsterdam, you will see a menu with the different types of marijuana strains they have.
And also the option of buying them already bundled, if you are not very experienced. The ones that come already rolled are mixed with tobacco.
We were lucky and the guy was from Madrid. And since neither my sister nor I had much of a clue, we asked him in Spanish.
He recommended that we start with the softest and work our way up. From there, depending on how the first one had climbed. And he also told us it was a good idea to start with brownies.
After Buying The Herb, Choose A Table And Consume
Once you have your weed or your cigarettes of laughter already bought, that's when you choose the table to sit at. The waiter or waitress will come by to take your order of beverages.
Note, it is not you must buy the herb in the same coffee shop where you are going to buy it. smoking. That is, you buy a couple of joints but only smoke one a day. next, the other one you can smoke in a different coffee shop.
However, depending on the coffee shop, it is mandatory to consume a drink. Another thing to know about coffee shops in Amsterdam is that they do not sell alcohol. So don't get the idea of smoking one with a beer. There are teas, flavored waters, various soft drinks, etc.
Eating A Brownie?
It is one of the better options for people who do not smoke marijuana. The brownies come with an amount of pot that can vary between 5 and 10 milligrams.
When you smoke, you absorb 100% of the marijuana, but when you consume it in food, you absorb between 60 and 65%.
By smoking the effect is almost immediate, but the same is not true when consuming foodstuffs. You can eat a pot brownie and have the effect show up 45 minutes later is the most normal thing. And it can last between 6 and 10 hours; in fact, some say that it takes up to 24!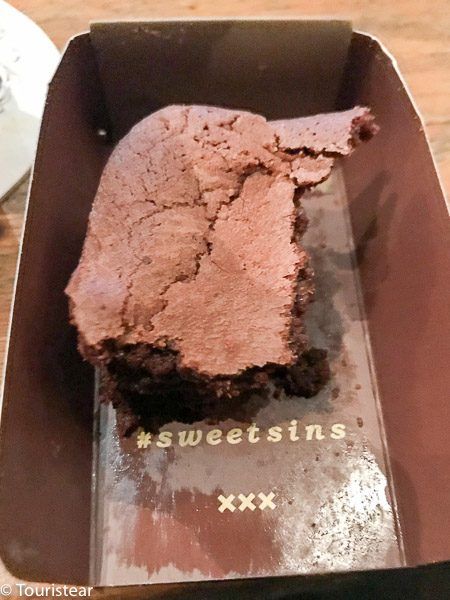 Depending on the effect you are looking for, you can eat it on an empty stomach and accompany it with a sweetened beverage, such as Coke. This way, you will get more of a high.
Smoke The Weed You Buy In Different Coffeeshops in Amsterdam
You can buy weed or ready-made joints in one coffee shop in Amsterdam and smoke it in another. Of course, if they see that you go with weed from somewhere else, you will have to consume a drink.
Do Not Smoke on an Empty Stomach
Smoking with an empty stomach can make you yellow and feel very bad. Yes, you want your experience in Amsterdam's coffee shops to be the best, before going.
The idea of smoking is to spend a pleasant time and live an experience that does not usually pass.
Choose The Coffeeshops In Amsterdam Away From The Red Light District
This was one of the recommendations given to us by our Amsterdam free walking tour guide. Don't go to the coffee shops downtown, like Bulldog. They are more expensive and crowded. You can go to Bluebird or Coffeeshop Solo.
Best to stay away from the red light district and wear the best travel shoes to make the journey convenient. Our guide recommended Abraxas, and the experience was excellent. In addition, the dealer spoke Spanish.
I hope you find this information useful for smoking weed in a coffee shop in Amsterdam. The truth is that it is an exciting experience, especially if you are not a regular smoker.
Have you ever been to a coffee shop? Tell us about your experience! And if you are an expert on this subject, tell us a little more about the different strains and interesting tidbits we need to know!!!
Plan Your Trip to Amsterdam
Save this Image to Your
Pinterest

!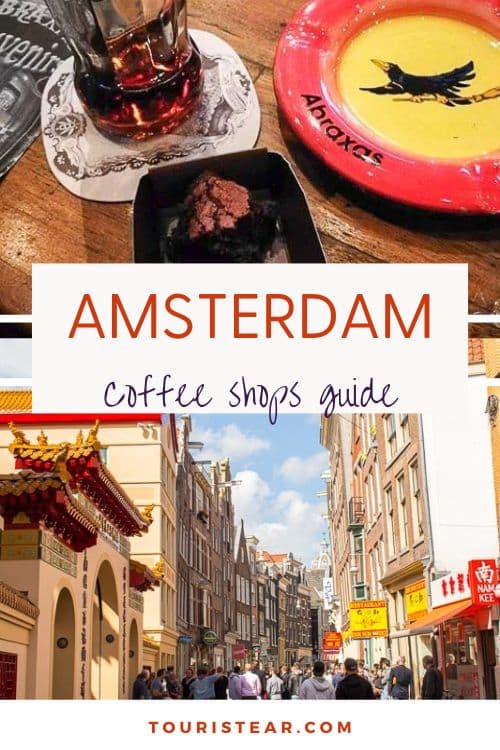 Last Updated on 13 September, 2023 by Veronica
Disclosure: Some of the links on this post are affiliate links, meaning at no additional cost to you, I may earn a small commission if you click through and make a purchase.
Author: Veronica
Vero, a seasoned traveler, has explored 25 countries and lived in five, gaining a rich perspective and fostering an infectious passion for travel. With a heart full of wanderlust, Vero uncovers the world's hidden gems and shares insights, tips, and planning advice to inspire and assist fellow adventurers. Join Vero and let the shared passion for travel create unforgettable memories.