How to Plan Your Perfect Road Trip
This post will give you all the necessary tips to plan a road trip on your own. If road trips are what you like the most or want to try them, read on, we'll tell you everything!
As you well know, we love road trips; we don't conceive a better way to enjoy the trips and getaways we're doing.
Traveling at our pace and stops where we want it's the best!
It is us behind the wheel and free to choose what to do, when, how, and where.
A good road trip is an experience that you have to enjoy at least once in a lifetime. That said, it's not enough to just take to the road.
Even if you have more freedom on this kind of trip, you must consider some tips and some planning to make your road trip unforgettable.
Check Out: How to Save Money On A Road Trip: 8 Tips
Useful Tools to Plan Your Road Trip
If you don't have time to read the whole post, copy and paste the URL of this post into your notes, or copy the links of these tools because they will be very useful for planning your road trips.
Tips for making a Road Trip
Planning a road trip is not the same as planning a trip to a single destination, for obvious reasons as you can imagine.
How to plan a road trip
First, you have to decide how you will make the road trip linear or circular, if you will use bases of operations, if you will do it in a van or motorhome, rental car, your own car, type of accommodation, etc.
Linear Road Trip: You start at point A and end at a point B. For example, U.S. Route 66 starts in Chicago and ends in Los Angeles. You fly to Chicago, rent a car, travel nearly 4000km, arrive in Los Angeles, return the rental car and return home.
Circular Road Trip: You start and end in the same place. For example, you leave Madrid, enter Portugal from the north, travel south and return to Madrid.
Bases of Operations: instead of sleeping every day (or every few days) in a different place, you divide your itinerary into parts. In the example of Portugal, you can base operations in Porto for 4 or 5 days and visit the city and the surroundings, then make a night in the center of Portugal, as in Coimbra, then continue to Lisbon, do about 4 or 5 nights and visit the city and the surroundings and finally dedicate about 4 or 5 days to the Algarve. And you leave yourself one day to quietly return home or the airport you've arrived at.
We recommend using our road trip planner or a sheet of excel or paper and pen to plan the itinerary more visually and not miss anything.

Choose the Right Vehicle: motorbike, car, van, or motorhome
Your own car or a rental car? A sports car or an SUV? A van or a motorhome? A sedán or a convertible?
The choice of vehicle will depend on several factors:
Your budget
Your tastes
The weather
The route chosen
The number of people you travel with.
If travelers do not have the right car or vehicle, the best option is to rent it, as it makes the decision easier, and you can get very well out of price when sharing expenses. Besides, this is a guarantee regarding the condition of the car.
If you finally choose one of your cars, you must do a vehicle preparation or at least bring a small toolkit.
I already told you above which ones we recommended to rent a car or motorhome, but I leave them again here, so you can take a look at them.
Road Trip Accommodation
There are many options to spend the night during your stay. By the type of trip itself, they will vary as you go along the way.
You may not sleep more than two days in a row in one place, so you should also be tasked with researching your options ahead of time. And book in advance, especially if you're traveling in the high season.
If you're only going to sleep one night at the hotel/motel, I recommend looking for something cheap. Make it clean, have automatic or late check-in service, and parking for your vehicle.
If you are going to stay for several days, look for something better, such as a swimming pool to rest and relax.
Make a Road Trip in a Camper Van or RV
If you prefer, another option is to rent a camper van or motorhome.
The advantage of this mode of travel is mainly the freedom not to depend on accommodation, although this is quite relative. Just because you have wheeled accommodation doesn't mean you can sleep wherever you want.
Depending on the countries you're traveling in by RV or van, you may be unable to sleep anywhere. For example, it is quite difficult to find a nice place in Spain that let you stay overnight, and almost impossible to camp for free.
I recommend getting an app like park4night (The one we use) to find places to spend the night in Europe.
In many cases, you can filter by the type of area you are looking for, free, with services, camping, etc. You'll be able to see the ratings of other vans that passed before you and choose the one you like the most.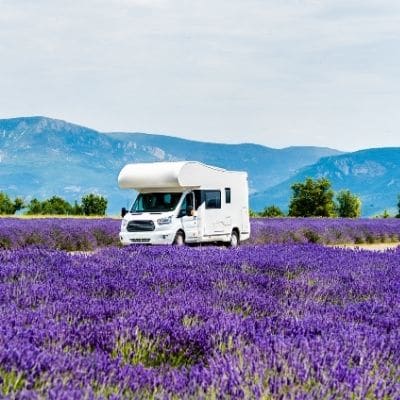 Food
While some people travel, especially to taste gastronomy, others prefer to save some money and prepare their food in a hotel, camping, or RV.
We advise trying both options on the same trip (if you want to save money). Then, spend some of your money eating at restaurants that have recommended you or read about excellent reviews online.
It will be worth it if you want to experience eating something different from what is near home or if the gastronomy is really very good.
You can have other meals with different options:
Rent accommodation with a kitchen or even a microwave.
With the help of a portable propane stove or a gas grill. If you camp, you have a good time cooking outdoors; just remember to pick up the waste and leave everything in order after you're done, which looks like you've never been there.
To know how many times you can eat out on your trip, ideally keep track of your expenses, such as the one included in the road trip planner. Besides, in the planner, you will find a meal planner.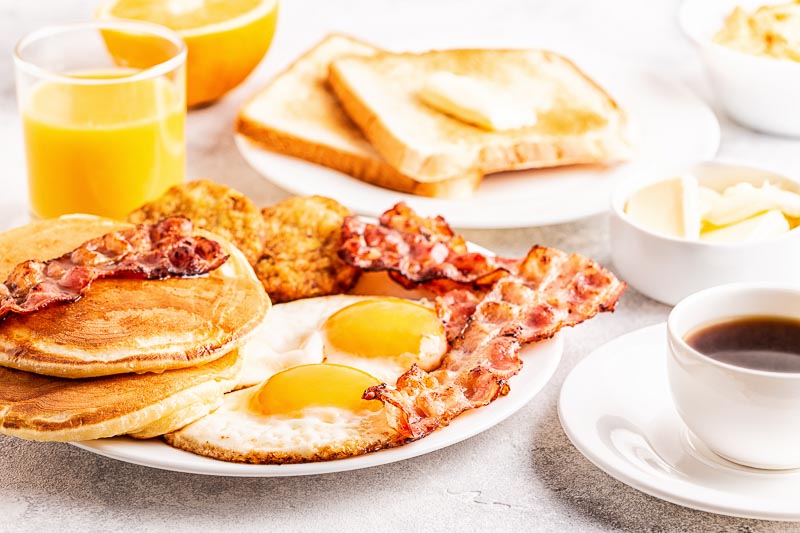 Make a Road Trip Itinerary
If you like to venture out, most of the trip will be improvised (which is not bad at all), but if you want to make sure you get to the places you want to know, it is super recommended.
Make an itinerary that includes opening and closing times, the closed days, and the cost of entry (also investigate if discounts apply), among others.
Knowing all this is going to help you optimize your time and resources.
It's also ideal to have GPS in the vehicle or on your mobile phone (Waze or Google Maps), especially if it's a site you don't already know.
If you travel in Europe with a large vehicle such as a large van or motorhome, I recommend taking a special GPS for motorhomes. You'll avoid getting through narrow streets or routes with bridges or low tunnels.
In my opinion, I prefer TomTom over Garmin because I've had the Garmin car, and I wouldn't say I like it… but …to each his own.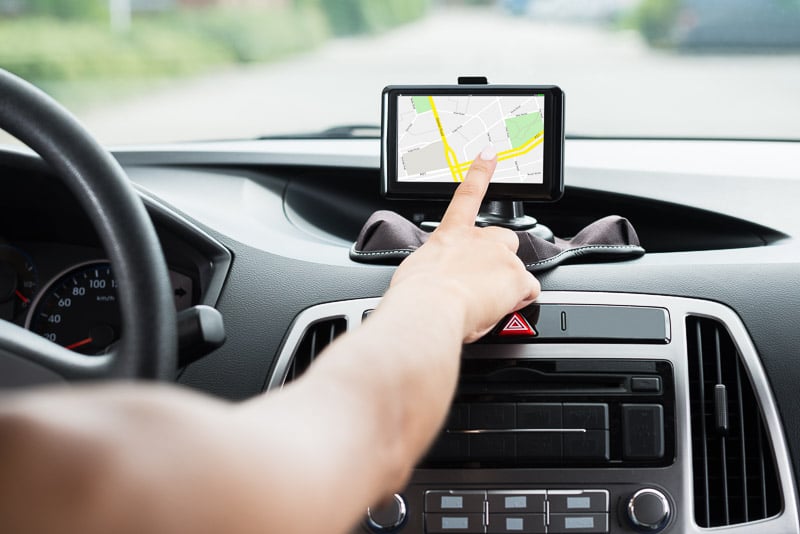 How to Make the Road Trip Itinerary
On a road trip, it is advisable to plan the itinerary. Know how many kilometers you'll do each day, what you want to see and do, and at least know where you'll sleep.
The latter is essential if you are going to sleep in hotels.
My recommendation to create the travel itinerary and planning is to use this road trip planner (link click).
We have created it based on our experience; it has over 50 pages. You can print all or only the pages you need as many times as needed.
With the road trip planner, you have the following:
Checklist before traveling
List of tasks to do
Budget Tracker
Itinerary at a Glance
Daily Itinerary
Plan day-to-day
Preparing the vehicle
Shopping list
Ready to pack and things to carry
Meals Planner
Travel Journal
And much more
With the road trip planner, you will have everything in one place. Also, since it's a PDF document, you can print it as many times as you want and just the sheets you need. But it's also editable.
Travelers Must Be in Harmony
This is a crucial point in a road trip, as you will spend a lot of time with the same people in the same space.
Obviously, you have to choose companions with the same tastes and intentions and have talked about a general plan of the trip on which everyone agrees.
In my experience, the best thing to save is to travel with 3 or 4 people, but to agree sometimes 2 is too much, so you better agree before you start the trip!
The trip planner will also help you delegate tasks to each trip member.
Improvise on Your Road Trip
It is important to have planned an itinerary, but even more so is to skip it: be flexible, do not obsess about meeting deadlines, the number of kilometers, or specific itineraries.
Instead, wherever there is a side trip, something cool, or a destination that interests you, go after it.
Many times the best moments of a road trip are those that appear outside of plans.
The More Drivers, the better!
Unless you go alone, it's a bad idea to only a driver. In fact, ideally, all travelers will drive so they can take turns and lighten the responsibility of going behind the wheel, and please be a good co-pilot!!!
Don't criticize or annoy; try to talk to the driver so he/she doesn't get bored or sleepy.
Mythical and Custom Road Trips
We know there are legendary routes, such as ROUTE 66, but you can create your own route and customize it to your interests.
Tools such as google maps, google earth, or the many books and Internet forums on car routes put at your disposal a huge flow of information that you will have to handle to design your ideal route, always leaving, however, the space to improvisation.
The Charm of Secondary Roads
Large communication roads often have many lanes, border cities, and towns without entering them and stray from interesting landscapes to minimize ecological impact.
Admit it; you haven't chosen to make a road trip to roll down a huge asphalt snake. Asphalt is the means for your journey, not the end.
Do not hesitate and deviate to secondary roads. It doesn't matter if you take longer; rather, it's better if you take longer because that's what this trip is about.
I recommend you put on the GPS to avoid toll roads and highways.
Don't miss your favorite music
Because to make a road trip without music, it is better to stay at home.
Don't forget to draw up your playlists; if you're accompanied, you'd better agree with the other travelers to avoid a musical war in the middle of the route.
If there are many, let the music control the one that drives 😉
Check out this post with over 200 songs to make your Road Trip unforgettable!
Little luggage and a lot of initiative
Don't fill your vehicle with things; the plan is not to go with the house in tow. Better bring little and useful and let your adventurous spirit stimulate yourself during the journey.
Don't Forget Your Travel Insurance!
Travel Insurance is a must, especially after covid-19 screws everything up. Now to enter many countries, you have to carry travel insurance, a health passport, vaccines, or a PCR. So we recommend that you travel insured.
Read this post with the best travel insurance with COVID-19 coverage (you have a discount for being a reader of this blog :))
We travel with Mondo; they are super serious, they are looking for the best prices, and they have attention by WhatsApp with a doctor 24 hours a day, 7 days a week.
Take a look; you'll see that prices are lower than you had in mind. By clicking on our link, you will have a 5% discount on your insurance.
Don't forget
Now that you have considered all of the above, we can tell you one last tip: don't accumulate things; treasure moments.
Travel lightly and not only will you have more space for souvenirs that you really want to bring home, but you will feel more freedom and give you more time (because packing every day is not very practical).
In addition, you will focus on what really matters: enjoying the journey.
What are your tips for making a Road Trip? Please leave us your recommendations in the comments.
Last Updated on 27 September, 2023 by Veronica
Disclosure: Some of the links on this post are affiliate links, meaning at no additional cost to you, I may earn a small commission if you click through and make a purchase.
Author: Veronica
Vero, a seasoned traveler, has explored 25 countries and lived in five, gaining a rich perspective and fostering an infectious passion for travel. With a heart full of wanderlust, Vero uncovers the world's hidden gems and shares insights, tips, and planning advice to inspire and assist fellow adventurers. Join Vero and let the shared passion for travel create unforgettable memories.