How to Save Money While Traveling: Expert Tips!
Are you ready for some expert tips on how to save money while traveling? As a seasoned wanderer, I've gathered budget-savvy tricks to ensure unforgettable adventures without breaking the bank.
From packing smart to embracing off-peak gems, let's dive into the art of budget-friendly exploration!
Disclosure: Some of the links on this post are affiliate links, meaning at no additional cost to you, I may earn a small commission if you click through and make a purchase.
How to Save Money While Traveling: Planning Stage
A trip always starts somewhere: the planning stage. It is not the best stage during your travels. In fact, it can be stressful, but with a bit of patience and ample time, you can get the best deals and make your online search a money-saving result.
Choosing Your Destination
So many destinations to choose from? Do your research and consider the cost of living in your desired country or city. Look for off-the-beaten-path destinations that offer unique experiences without the hefty price tags.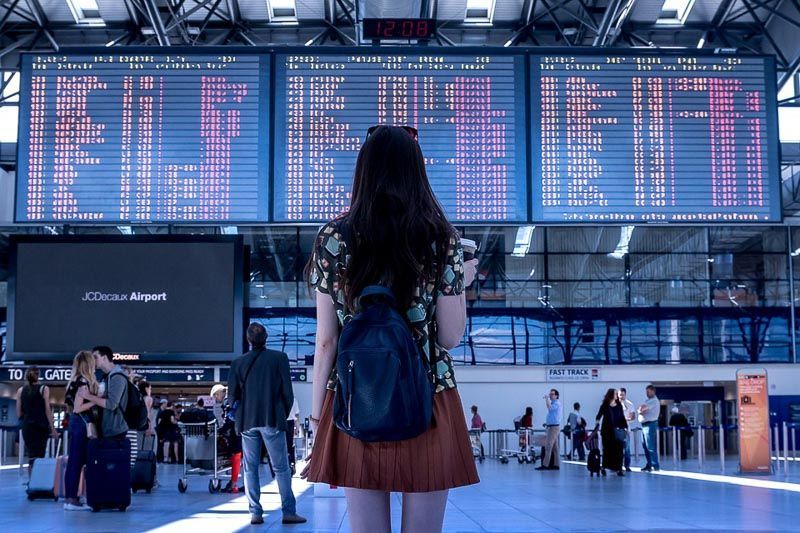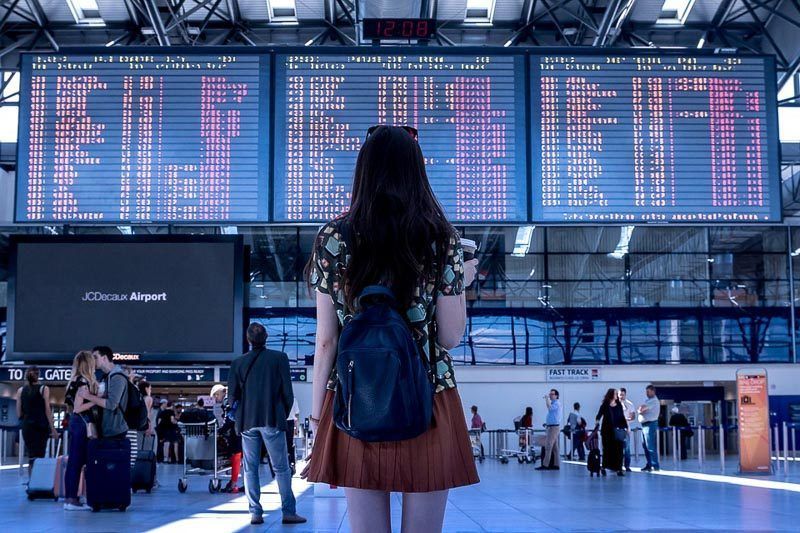 If you want to start with an affordable destination in Asia, I recommend Thailand. You can always go for a road trip in Europe or America. But a better starting point would be just going from one local destination first!
Use websites like Skyscanner and Momondo to find the most affordable flight options based on your desired destination!
Setting a Budget to Save Money White Traveling
Determine how much you can comfortably spend on transportation, accommodations, food, and activities.
Create a detailed expense list and be determined to stick to your budget. Use budgeting apps or spreadsheets to help you stay on track like a pro and read websites to determine estimated prices.
Consider guided tours, too, especially group tours. You can get to know more travelers and make friends from around the world.
Plus, group tours are usually cheaper than private tours. If you prefer you tour on your own, search for online entry tickets in advance to get them at great discounts.
Booking Accommodations Online
Consider staying in hostels, Airbnb, or vacation rentals instead of pricey hotels. Not only are they more affordable, but they also offer greater flexibility.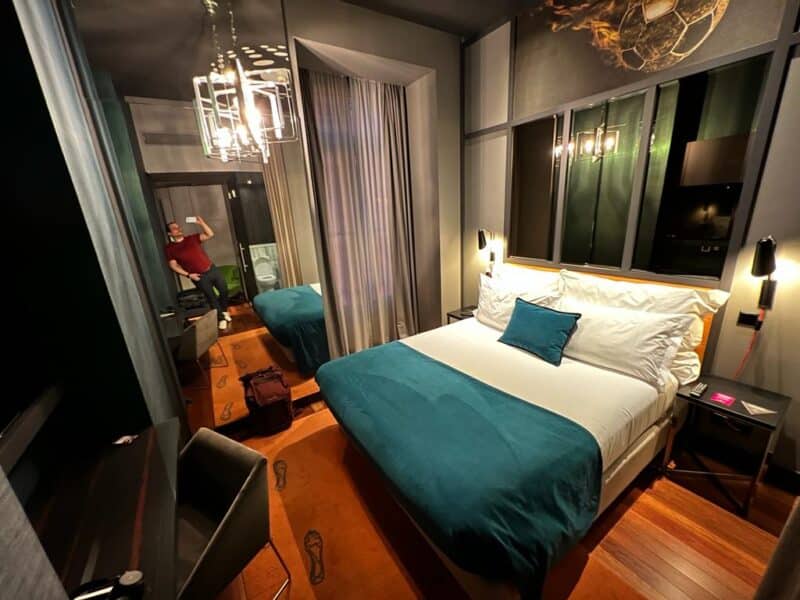 For accommodations, Booking.com, Expedia, and Plum Guide can be your trusty allies in the search for budget-friendly stays. Don't forget to explore options outside the city center; you'll often find more budget-friendly gems.
Another friendly tip is to find a location where a friend or a relative lives. You can negotiate the amount to pay every night and even have a great chat after being away for a long time.
Hunting for Deals to Save Money While Traveling
The internet is your treasure map to the best deals. Always spend some time just for searching for promotions ahead of time or while writing your travel plan.
Create a separate email to use for sign-ups on the travel website and make sure you are looped into their newsletter. Always check your email for possible deals.
Be Open to Travel Hacks
Keep an eye out for travel deals and promotions, and be ready to seize the opportunity when the prices drop. Sometimes, the promotions may be when you are already on the road or in another country.
Be flexible to changes because it may lead you to save on your tour and food budgets. So make sure to buy an internet sim and access it anytime!
How to Save Money While Traveling on Transportation
Discovering how to save money while traveling becomes essential. Transportation costs are a major concern. Yet, with thoughtful planning, you'll navigate smartly, ensuring comfort without overspending. Unearth practical tips for thrifty travel in transit!
Finding Cheap Airfare Before Your Travels
Let's compare holidays, seasons, and regular days! During peak holidays, expect prices to surge by around 30-40% on flights.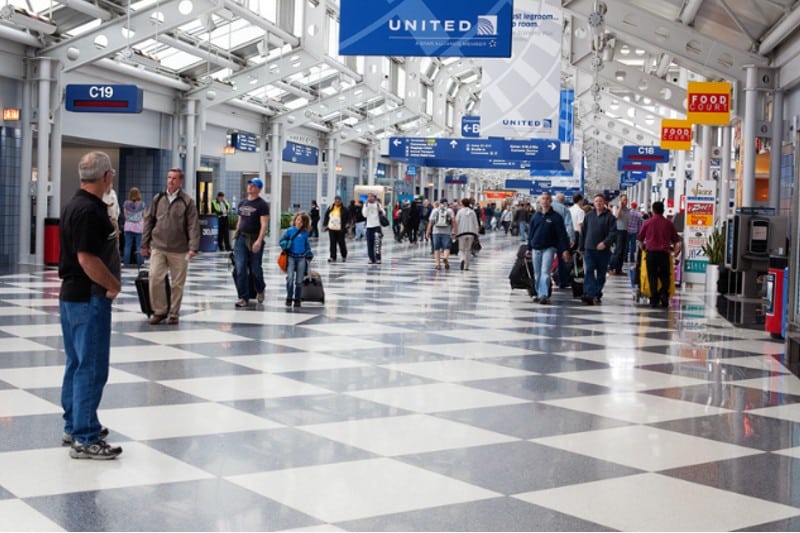 High seasons come with a 20-30% price hike, but off-seasons can bring juicy discounts of up to 50%. So, be savvy and pick wisely. Flexibility is key! Be open to flying on weekdays, as they tend to be more pocket-friendly than weekends.
Oh, and booking early can save you about 15% on average. Don't forget those handy flight comparison websites—easily chop off another 10-15% of your expenses. use those nifty flight comparison websites like Kayak, Skyscanner, and Google Flights.
Using Public Transportation To Save Money While Traveling
Here are the best ways to save money while traveling! Public transport can be your money-saving hero. First, do your homework and research those bus and train schedules on the awesome SaveaTrain before you even land.
Look out for daily or weekly passes, offering unlimited rides on all public transport for a fixed fee—perfect for exploring non-stop! And hey, if you're in a walkable or bikeable city, step up your game and walk or bike your way around.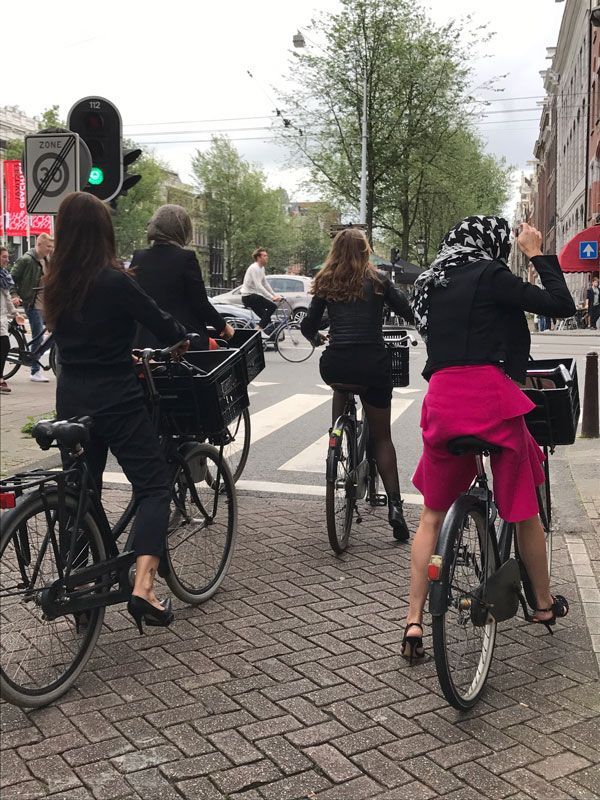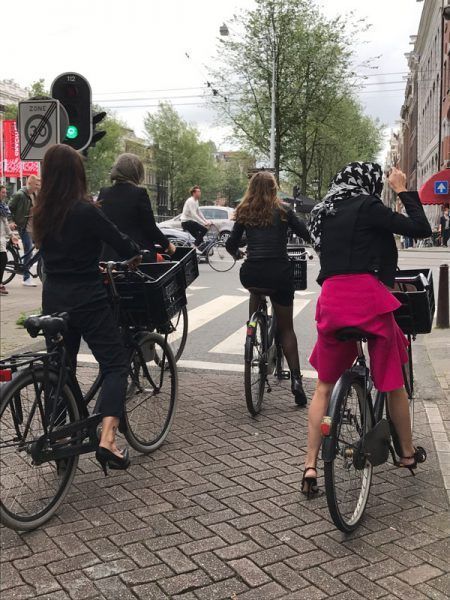 Should I Drive or Fly? Which Saves More Money while Traveling
Ah, the classic dilemma: should you drive or fly? Let's break it down to see how to save when traveling. If you're exploring locally, public transportation is a savvy move! It's easy on your wallet and the environment.
Research the bus and train schedules before you even land to be prepared.
Tip: Grab a daily or weekly pass, saving on unlimited rides if the city offers one. And if your destination is walkable or bike-friendly, lace up those sneakers or hop on a bike—health and savings all in one!
But wait, what if your wanderlust takes you further? Consider this: Driving can be budget-friendly, especially for domestic trips. Crunch those numbers—gas costs vs. airfare—to make an informed choice.
Need wheels without the mileage guilt? DiscoverCars has your back. Just remember to factor in gas and insurance. So, whether you go for public transportation or hit the road, smart planning with a personal touch ensures memorable adventures without breaking the bank!
How to Save Money on Food While Traveling
We all know that Route 66, or that epic van journey from Spain to Morocco calls our names, but so does the worry of spending a fortune on food. Fear not, because here are some tasty tricks to keep your taste buds happy without emptying your wallet.
First off, let's talk culinary adventures on a shoestring budget. Cooking your own meals is like creating a masterpiece on a canvas, and having a kitchenette in your hotel or Airbnb is your artist's studio.
Whip up your own breakfast, lunch, and dinner using local ingredients from nearby markets or supermarkets.
Oh, and those snacks and drinks you pack? They're your delicious travel companions, saving you from vending machine woes. Learn more about our favorite recipes.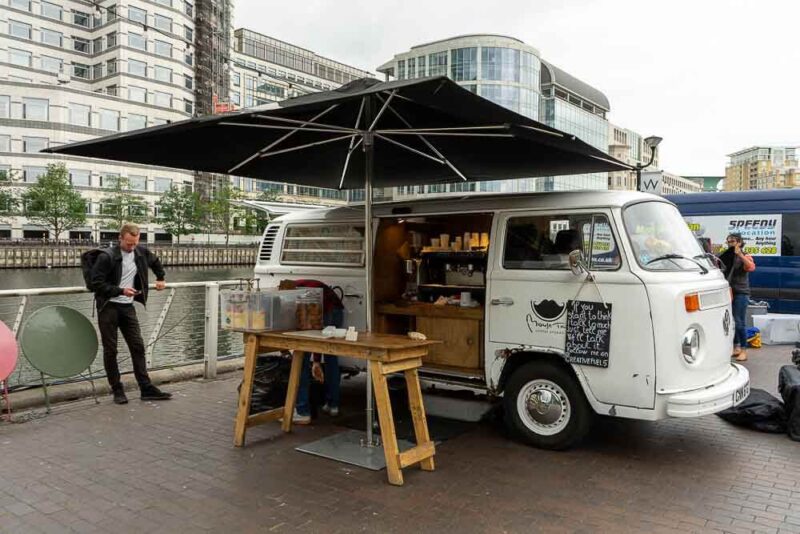 Craving authenticity? Dive into local flavors by hitting up street food stalls, food trucks, and bustling markets. Wave goodbye to pricey restaurants and buffets, and say hello to family-owned eateries offering scrumptious local delights at pocket-friendly prices.
Pro tip: Swap dinner plans for a hearty lunch at restaurants. Why? Because lunch menus often come with a friendlier price tag than their dinnertime counterparts.
Saving Money While Traveling on Activities
We all know how tempting it is to indulge in every exciting option available, but fear not—we've got some money-saving tricks up our sleeves!
Choose Free or Low-Cost Activities
Look out for the gems that won't cost you a fortune. Many cities offer free walking tours, museums with free admission days, and beautiful parks or beaches to explore at no cost.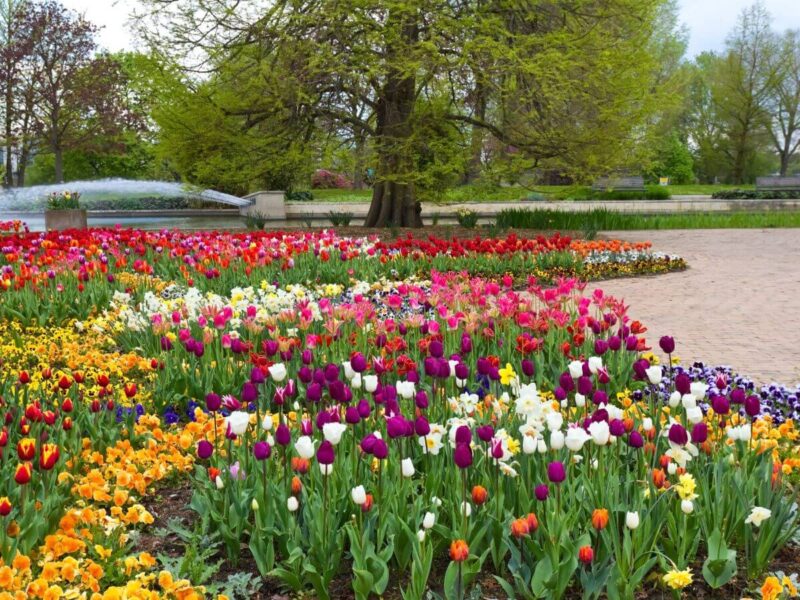 Dive into the local culture by checking out free festivals, markets, and events happening around town. Hiking, swimming, and picnicking in parks or nature reserves can be incredibly rewarding and easy on your wallet.
Steer Clear of Tourist Traps
Tourist traps can be sneaky budget-busters! Do your homework and read reviews before jumping into an attraction. Seek out off-the-beaten-path options that offer unique experiences without the hefty price tags or the crowds.
You'll save money and get a more authentic taste of your destination. Websites like GetYourGuide and Viator often have great offers for activities in various destinations. And don't forget to explore Groupon for amazing deals on experiences!
Score Discounts and Coupons
Who doesn't love a good deal? Check if there are discount passes available for multiple attractions. Some hotels might offer special deals or coupons for local activities.
Make the internet your best friend and scout for online discounts and coupons for specific attractions or activities.
Embrace DIY Experiences
Sometimes, the best experiences come from your own creativity. Host a beach picnic with delicious local goodies, organize a fun scavenger hunt, or create your own photo safari around the city. Get inspired and design memorable moments without breaking the bank.
Join Local Events and Workshops
Connect with the local community by attending free or low-cost events and workshops. You might discover hidden talents or learn new skills while immersing yourself in the local culture.
Or you can ask a local or read travel blogs. They mostly suggest hidden gems that are free to experience and visit. Continue reading my blogs or venture into the lovely towns in France!
Budget-Friendly Travel Tips
Prepare for the ultimate travel tips to save money and maximize your journey. From packing light to taking advantage of travel credit cards, these savvy strategies will turn you into a budget-savvy globetrotter.
Packing Light: Opt for a backpack instead of a bulky suitcase; stick to essential items, not things you "might" need; wear your heaviest items on the plane; and roll your clothes to save space and reduce wrinkles.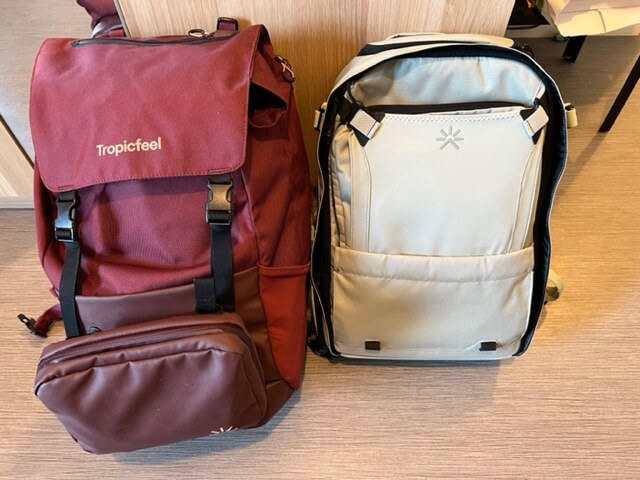 Refilling Water Bottles: Bring a refillable water bottle, and refill it at public water fountains or restaurants with free water refills. Consider investing in a water filtration system for destinations with unsafe tap water.
Avoiding Crowds: Travel during off-peak seasons for a more authentic experience or visit popular attractions early morning or late afternoon. Consider self-guided walking tours to explore at your pace and avoid crowds.
Travel Insurance and Safety: Purchase travel insurance for unexpected expenses like medical emergencies and lost luggage; be aware of your surroundings and secure important documents.
Using Credit Cards: Look for travel cards with bonus points for signing up or spending or avoid high foreign transaction fees. Notify your credit card company of your travel plans.
Avoiding ATM Fees: Choose banks or credit unions with fee-free ATM withdrawals. Use Wise Travel Card to withdraw larger amounts at reduced fees.
Staying Safe While Traveling
In addition to purchasing travel insurance, there are several steps you can take to stay safe while traveling. Here are a few tips:
Keep your passport and other important documents in a secure location, such as a hotel safe.
Be aware of your surroundings and avoid carrying large amounts of cash or expensive items such as laptops or cameras.
Research your destination before you go and be aware of any safety concerns or scams to watch out for.
Consider booking accommodations through reputable travel experts or websites to ensure availability and amenities.
If you're staying in an apartment, ensure the property has adequate security measures such as locks on windows and doors.
As fellow travelers, we've unraveled the art of "How to Save Money While Traveling." These tips, from packing light to navigating off-season, empower us to enjoy unforgettable adventures without overspending.
Plan Your Trip