How to Use Go City London
London has many historical sights, museums, and activities that may cost a lot of money to sign up for. If you have used some city pass on your previous trip, buy one for your travel to London too. I will tell you everything from tips, activities, costs, and how to use the Go City London Pass.
Disclosure: Some of the links on this post are affiliate links, meaning at no additional cost to you, I may earn a small commission if you click through and make a purchase.
What is the Go City London Pass?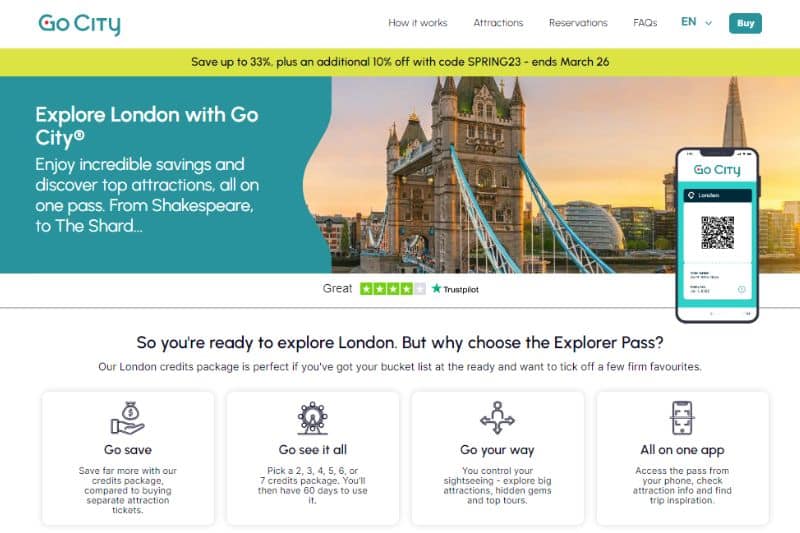 The accommodation, food, airfare, and transportation fees are not the only expenses you must consider during your trip. The Go City London Pass helps you save money and visit as many places as possible.
Plus, when you have the Go City London Pass, you do not have to plan extensively on your itinerary, which is perfect for sudden trips or new travelers. There are over 90 attractions and experiences to choose from.
The Go City London Pass is online, as the most city passes for travelers. The Go City London Pass types start from 2 to 7 credits, valid for 60 days from activation. Prices start from £76, while for children ages 5 to 15, they are £48.
| | |
| --- | --- |
| Credits | Prices |
| 2 Credits | Adult – £76; Children Ages 5 to 15 – £48 |
| 3 Credits | Adult – £69; Children Ages 5 to 15 – £49 |
| 4 Credits | Adult – £84; Children Ages 5 to 15 – £54 |
| 5 Credits | Adult – £104; Children Ages 5 to 15 – £69 |
| 6 Credits | Adult – £124; Children Ages 5 to 15 – £84 |
| 7 Credits | Adult – £139; Children Ages 5 to 15 – £94 |
How To Buy And Download The Go City London Pass
We planned everything during our first trip to London, and preparing the expenses took us a while.
The Go City London Pass not only lowers our trip expenses and time planning. We bought our first Go City London Pass here.
Buying Go City London Pass
Step 1: Visit the Go City Pass website here and click the "Buy" button.
Step 2: Select the type of credit passes you want and add as many credits as possible. Once you are happy with your order total, hit the Check Out button.
Step 3: Choose your travel dates and payment options. They accept Paypal or Debit and Credit Card payments. Then, enter your email address, and if you pay via card, enter your card details and billing address too.
If you do not have a debit or credit card for international spending, get one from Wise!
Downloading The Go City London Pass App
Step 1: Download your Go City Pass App through Google Play or the App Store. Then, choose London among the city selections.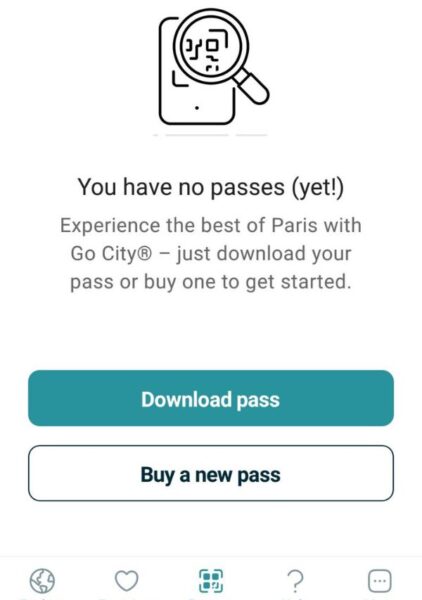 Step 2: Select the Passes, hit Download pass, and enter your confirmation number received via email.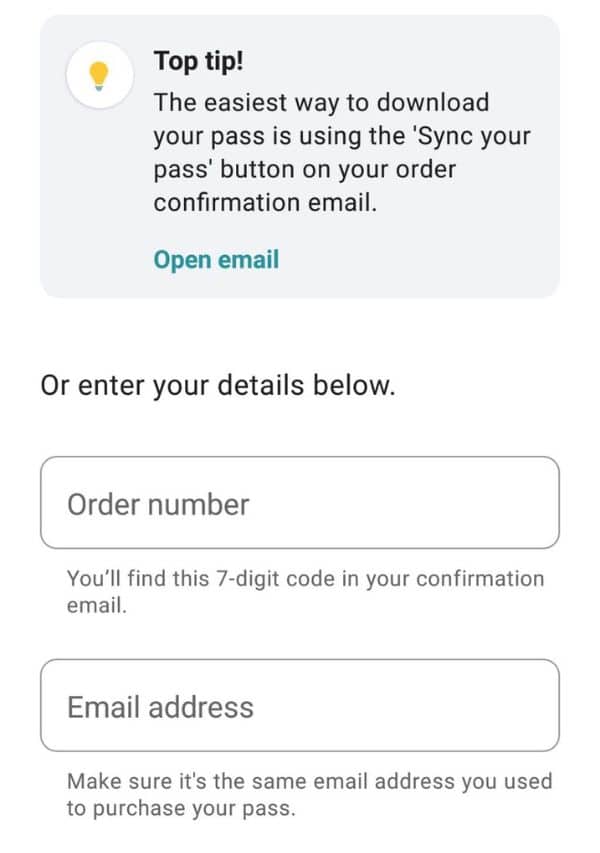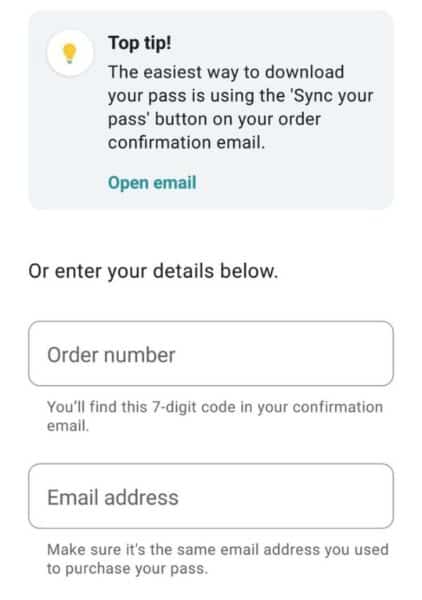 You can also download and print your passes from your email to show at the attractions and tours.
How to Use Go City London
After downloading your Go City Pass App, you can choose as many places as possible based on your credits. You can buy tickets and reserve experiences and tour days before going to London. The passes ONLY activate when you visit any of the attractions or activities.
How to Use Go City London Pass to Avoid Long Lines at Popular Attractions
You can always get tickets on the day or show your Go City pass on the day of your visit, but the popular ones have a lot of visitors for the whole year.
On your Go City app, make sure to check the 'Know before you go' content. This will let you know if the attractions require advance booking. There is also a 'Booking required' sign on the preview.
Top 10 Attractions In the London Explorer Pass
With over 90 attractions and activities suitable for family and solo travelers, it took us a while to pick our destinations. The popularity of some attractions depends on the holidays and seasons, so here are some suggestions for your trip.
London Bridge Experience (Underground Tombs)
Experience the spooky side of London by learning more about its history through the actors and some animations underground. Our favorite part of the experience is the story of Jack the Ripper.
A couple of scary stories are involved, perfect for people who love horror stories. Not for the faint heart. Going to London with kids? There is a Guardian Angel Tour with kid-friendly scares and fun activities.
Hampton Court Palace
Tickets usually go as high as £71.70 for families to visit the Hampton Court Palace, but with Go City London Pass, it is FREE! It is a popular destination, and there is no booking required.
There was quite a long line during our visit, and we had to wait a while to enter. For a free entrance, it was worth the wait.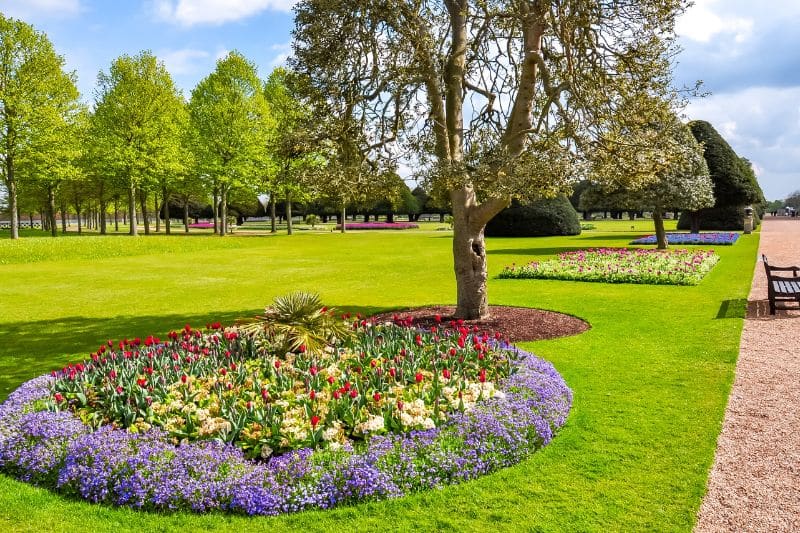 We strolled around the court garden that is 750 acres wide to look for the Great Vine. Since 1769, the Vine has continued to bear grapes. We recommend finding the perfect travel shoes for a visit to the Palace.
Inside the Hampton Court Palace is a delight. Explore the large Tudor Kitchens and visit the Chapel Royal during your trip.
Hop on and Hop off Bus Tour
Bus Tours are popular in London all year round. This is perfect for people hopping on a short tour of the city or just taking a short vacation after a business trip.
You get to stopover several attractions within London, like Buckingham Palace and Trafalgar Square. You can also book the bus tour as transportation to the Tower of London, Westminster Abbey, and Tower Bridge.
Westminster Abbey
Like Hampton Palace, entry to Westminster Abbey when you buy the London Explorer Pass is FREE! Regular ticket prices are £27. The pass to Westminster Abbey includes a multimedia guide to tell you all about it.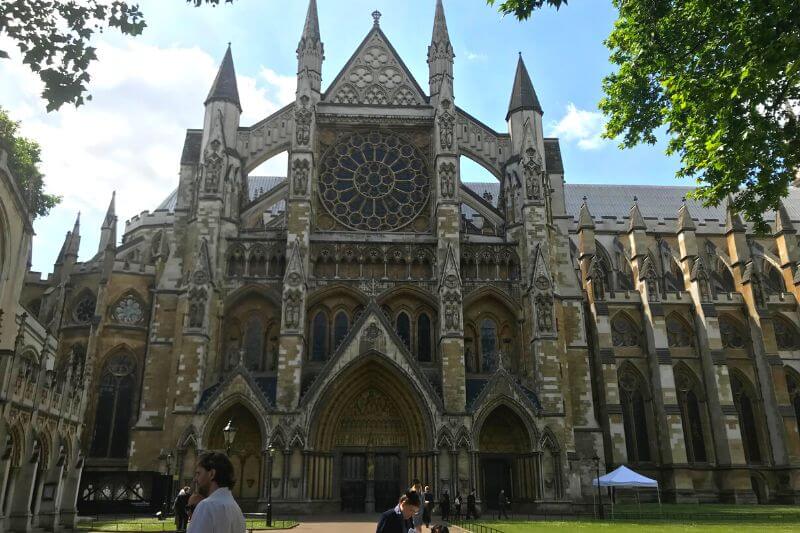 Make sure to see The Coronation Chair made for Kind Edward I or join the daily mass. Take photos without the flash.
ZSL London Zoo
For a kid-friendly option, a trip to the London Zoo is a treat for all ages. They also have an Indian-themed exhibit that I recommend you visit.
Let your kids join the storytelling sessions and shows. Walking through the Butterfly Paradise also feels like you are in a fairytale. Regular entrance fees are £28.50, but with the London Pass, it is FREE.
City Cruises London Bridge
If there is the hop on and hop off bus tour, London also has a hop on and hop off cruise that travels through the River Thames. You can also use it as transportation to Westminster Pier and Tower Pier.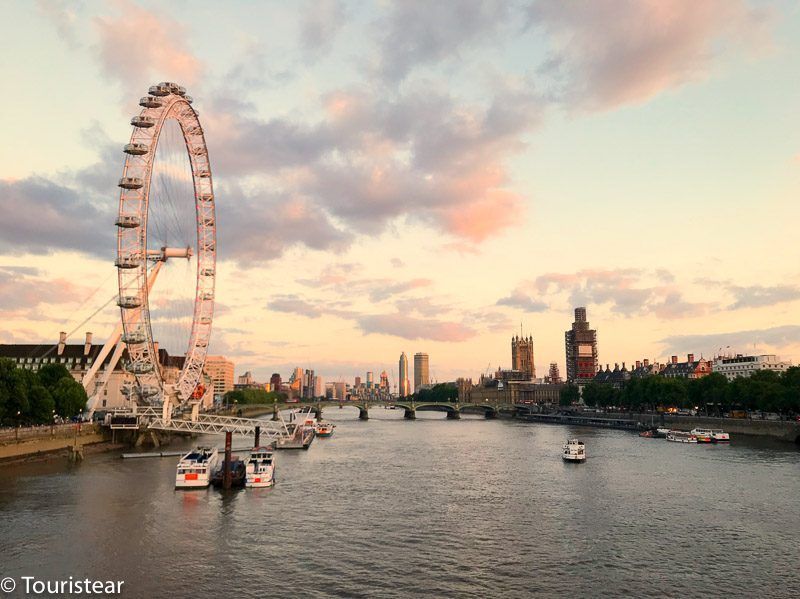 The cruise also stops by the London Eye and Greenwich Piers, providing 4 stopovers for travelers. You may also witness the London Bridge open.
Kensington Palace
Kensington Palace is another FREE entrance with the Go City London Pass and comes with a 10% discount when you show it at the Palace Cafe.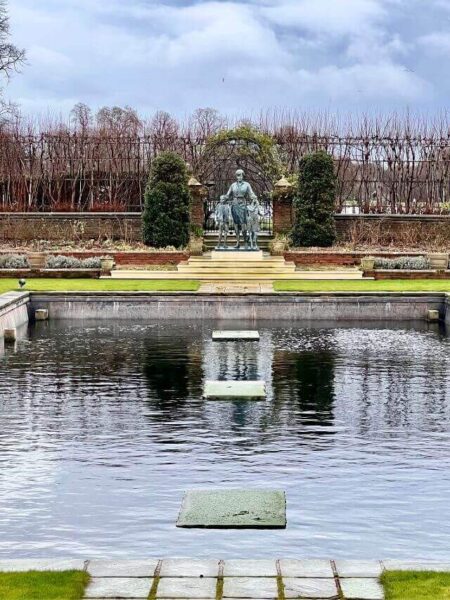 Enjoy an afternoon tea at The Pavilion. It is a must-experience when visiting London. We recommend visiting from April to October to see various flowers and plants blooming in great colors.
St Paul's Cathedral
Regular tickets to access the cathedral galleries, domes, and more attractions cost £20.50. It also holds public masses every year, which you are FREE to join. One of the perks of having the Go City London Pass is having FREE access to explore the Cathedral.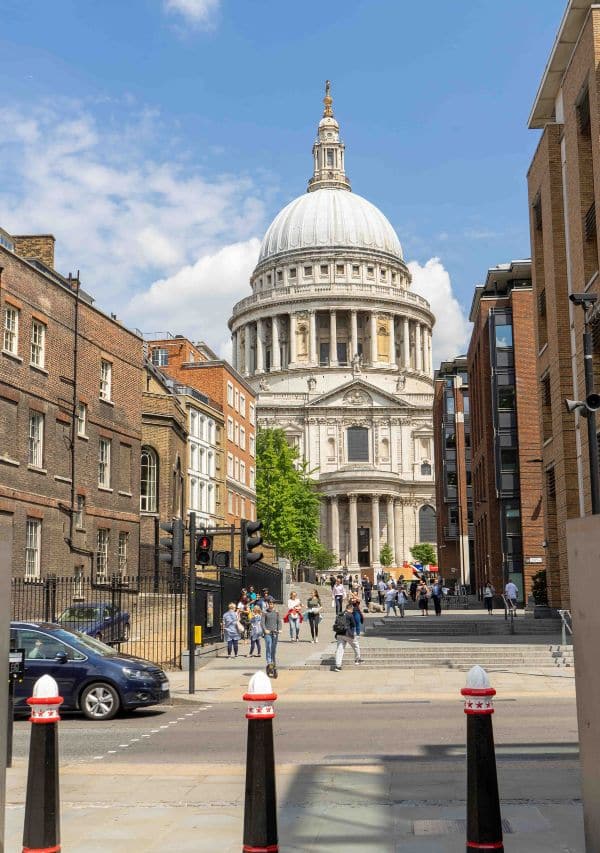 The tour around St Paul's Cathedral is a solo one. You can download the free multimedia and audio guides to tell you about the highlights of the Cathedral, like the Crypt, Dome, and Nave.
The View From The Shard
The Shard is the highest viewing platform in London, offering a beautiful view of the city, especially during sunset and night. But this destination in London is so popular among travelers and locals. It is the ideal spot to take the perfect travel photo.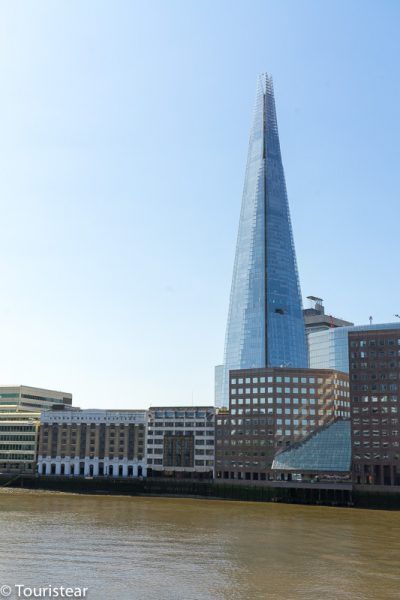 You need to book your visit in advance. General entry costs £32, but with the Go City Pass, it is FREE. Just make sure to input the code during your reservation to decrease the cost to £0.
Tower Bridge
Another fun and relaxing recommendation is a trip to the Tower Bridge. The Glass Walkway may not be for travelers with a fear of heights, but you can visit the Victorian Engine Rooms to see the development of steam engines.
Access to the museum, exhibitions, and the glass walkway is FREE with the pass. We went after an early lunch, so it was packed with travelers. We recommend visiting after 3 PM or when it opens at 9:30 AM.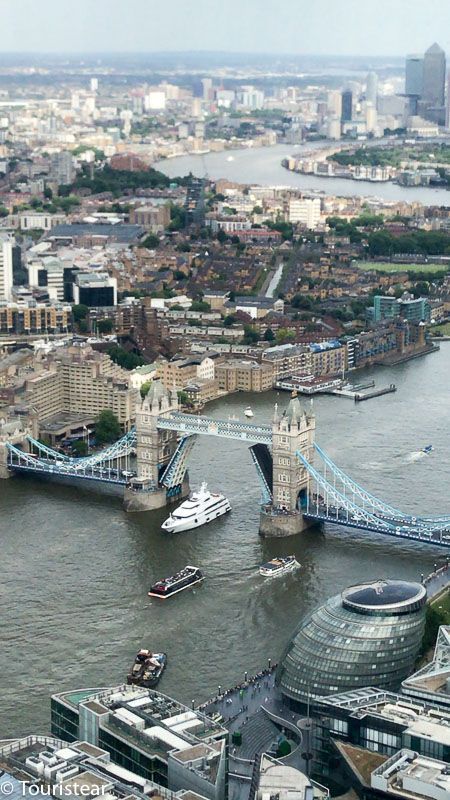 Best Food Options Included In The Go City London Pass
Are you worrying about your food expenses in London? It was one of the biggest expenses we had during our previous trip.
Besides booking accommodation with complimentary breakfast, the Go City London Pass offers food and drinks from different bistros and restaurants.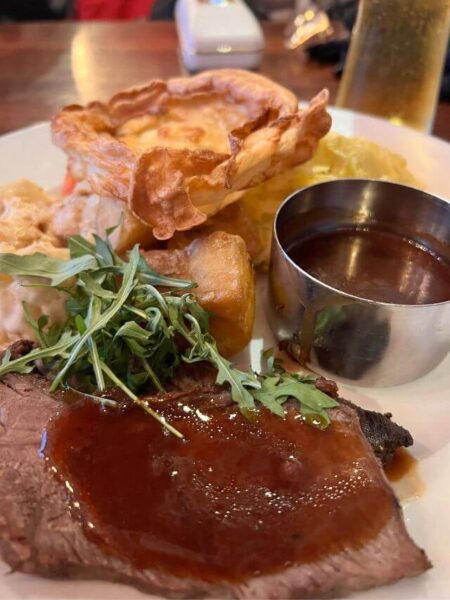 The Seashell of Lisson Grove
The Seashell of Lisson Grove is a popular spot for travelers, especially with its popularity in the Go City London Pass. You need to reserve a table in advance.
The Seashell of Lisson Grove has served locals and tourists for over 60 years. People love their fish and chips; you can eat them for lunch or dinner for FREE with the London Pass. It also includes an ice cream dessert and a pint of beer or soft drinks.
The Bermondsey Bierkeller
I recommend The Bermondsey Bierkeller for young adults or traveling solo who want to make friends with the locals. The bar is famous for its darts, pool, and other bar games, perfect for a fun break after a long tour.
They also serve amazing German cuisines, and a FREE 3 course meal is included in the Go City London Pass.
Hard Rock Cafe London
There are several Hard Rock Cafes in London, but the one near Old Park Lane offers a FREE 2 course all-American meal plus a nonalcoholic beverage. They also make Go City London Pass holders a priority for available seats.
Another perk is the FREE entry to the cafe's hidden museum, The Vault.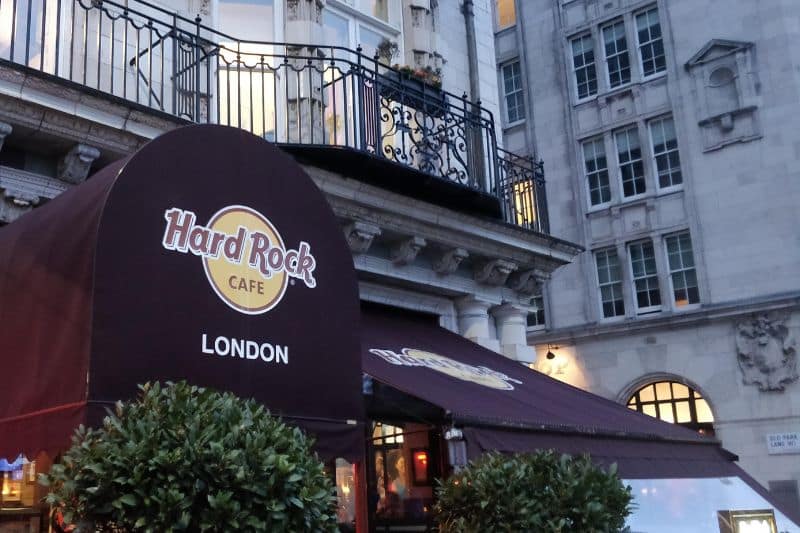 How To Plan A Day Using Go City London Pass
There are several FREE stopovers for Go City London Pass holders, but not all are within close range. You can use the maps in the Go City App to check the several locations of the places and restaurants you want to visit.
If you only have a day in London, check the opening times of each attraction and the bus tour and cruise. Tap the 'heart' option for all the places you want to visit, which will go to the Favorites section of the app guiding your trip.
For popular places, make reservations days before, especially for the tours, destinations, and restaurants with a 'Booking required' sign.
Benefits Of The Go City London Explorer Pass (with Tips)
One of the best tips for using the Go City London Pass is to use your app to plan your trip. Each tour and destination have opening hours and other details to help you plan your travel within the city.
One of the best ways to save money with the Go City London pass is to visit places with FREE access, transportation, and food.
The Go City London Explorer Pass does not expire upon purchase but upon activation. The pass expires in 60 days from the first time you visit your first Go City London Pass destination.
When you use this link to buy your Go City Pass for London, you can cancel your pass within 90 days of purchase without activation.
Besides saving your travel budget, Go City London Pass has discounted rates from 10% and up during holidays and seasons!
You get to know the many tour activities, destinations, and food ideas all in one app without going to the trouble of searching online for hours.
How Long Should You Spend at Each Attraction?
There is no definite guideline of how many hours you can stay at each attraction using your Go City London Pass. Whether you visit via a paid entrance ticket or the City London Pass, most attractions adhere to their opening and visiting hours.
For first-time travelers or on a budget, learning how to use Go City London will help you easily plan your trip. You can also skip some lines to purchase tickets and more. Make sure you get one before your trip!
Plan Your Trip to London
Last Updated on 7 September, 2023 by Veronica